Eating out with your pet is no cakewalk but leaving our teary-eyed buddy at home is just too painful. If you want your furball by your side as you chow down your eggs benedict, here's a list of pet-friendly cafes in Singapore you need to check out. Don't have a pet? Head to one a cat or dog cafe in town — there are plenty of them!
Pet-friendly cafes in Singapore
1. Canopy Garden Dining
https://www.instagram.com/p/BxbfGSTHTGl/?utm_source=ig_web_copy_link
Worked up an appetite at Bishan-Ang Mo Kio Park's dog run? Satiate your hunger at Canopy Garden Dining, a pet-friendly cafe located in Bishan Park 2. 
Your furry buddy can take in the lush greenery at the alfresco area while you feast on breakfast classics like scrambled eggs and bacon or chomp down an Angus cheeseburger. For a decadent dessert, we'd think the Sticky Date Pudding would fit the bill, especially if you have a weak spot for gula melaka.
Address: Bishan Park 2, 1382 Ang Mo Kio Avenue 1, S(569931)
Opening Hours: Mon – Thurs: 9am – 10.30pm
Fri: 9am – 11pm
Sat – Sun: 8am – 11pm
Pricing: $$-$$$
2. Sun Ray Cafe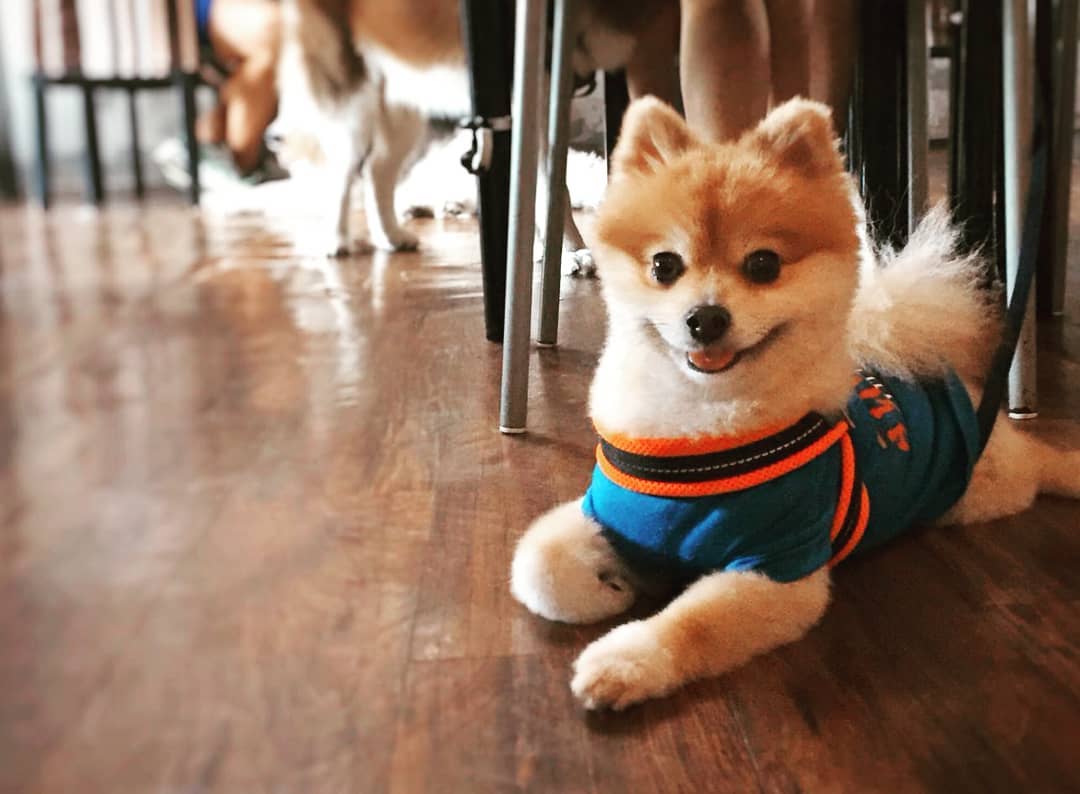 Sun Ray Cafe is a pet-friendly cafe to go to in Singapore when you want to indulge in some good food with the company of your furry pal! Even though this cafe doesn't boast a huge playing space, your dog will be more than happy to find an extensive pet menu catered just for its palate. Order your pet a bowl of minced boiled meat or something fancier like a Doggie Muffin or a Happy Paw Bento Set! 
Meanwhile, owners can choose from fresh bakes, breakfast, burgers, pasta, meat, seafood and rice! We highly recommend going for the Sirloin Steak 200g or the Lamb Shank, both priced affordably at less than $15! 
Did we mention that Sun Ray Cafe is also a great pet-friendly cafe in Singapore to host a pawty? Gather your fur kid's best friends together and indulge in a Doggie Birthday Cake (pre-order required)! 
Address: Serangoon Gardens, 79 Brighton Crescent, S(559218)
Opening Hours: Tues – Sun: 9.30am – 10pm
Pricing: $$-$$$
3. Happenstance Cafe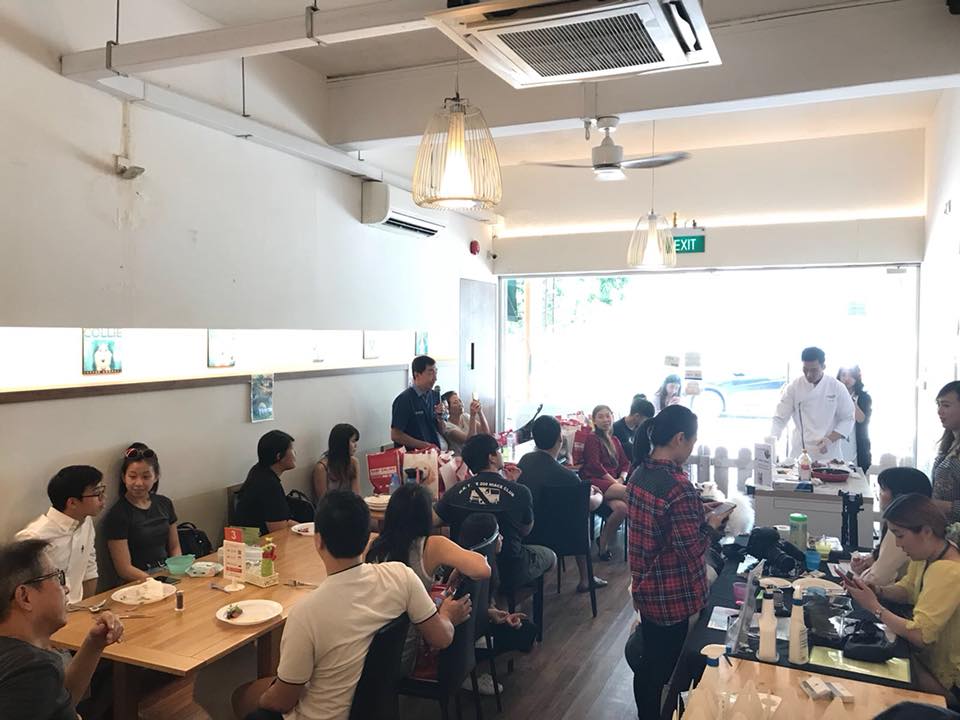 Meet other animal lovers at Happenstance Cafe, a homely and welcoming pet-friendly cafe in Singapore! Apart from delicious meals, pet owners can even purchase goodies or apparel for their pups, making this a one-stop-shop for pampering your furry ones. 
Your pets don't have to feel left out while you sink your teeth into the sumptuous Happenstance Signature Burger! Customise a plate of pasta specially for your furry friends and complete their meal with a Pupcake! Owners can also reserve the space at Happenstance Cafe for a pets gathering or attend some of the pets events or workshops with their fur kids!
Address: 35 Opal Crescent, S(328425)
Opening Hours: Mon – Fri: 12pm – 9pm
Sat – Sun: 11am – 9pm
Pricing: $$
4. Ah B Cafe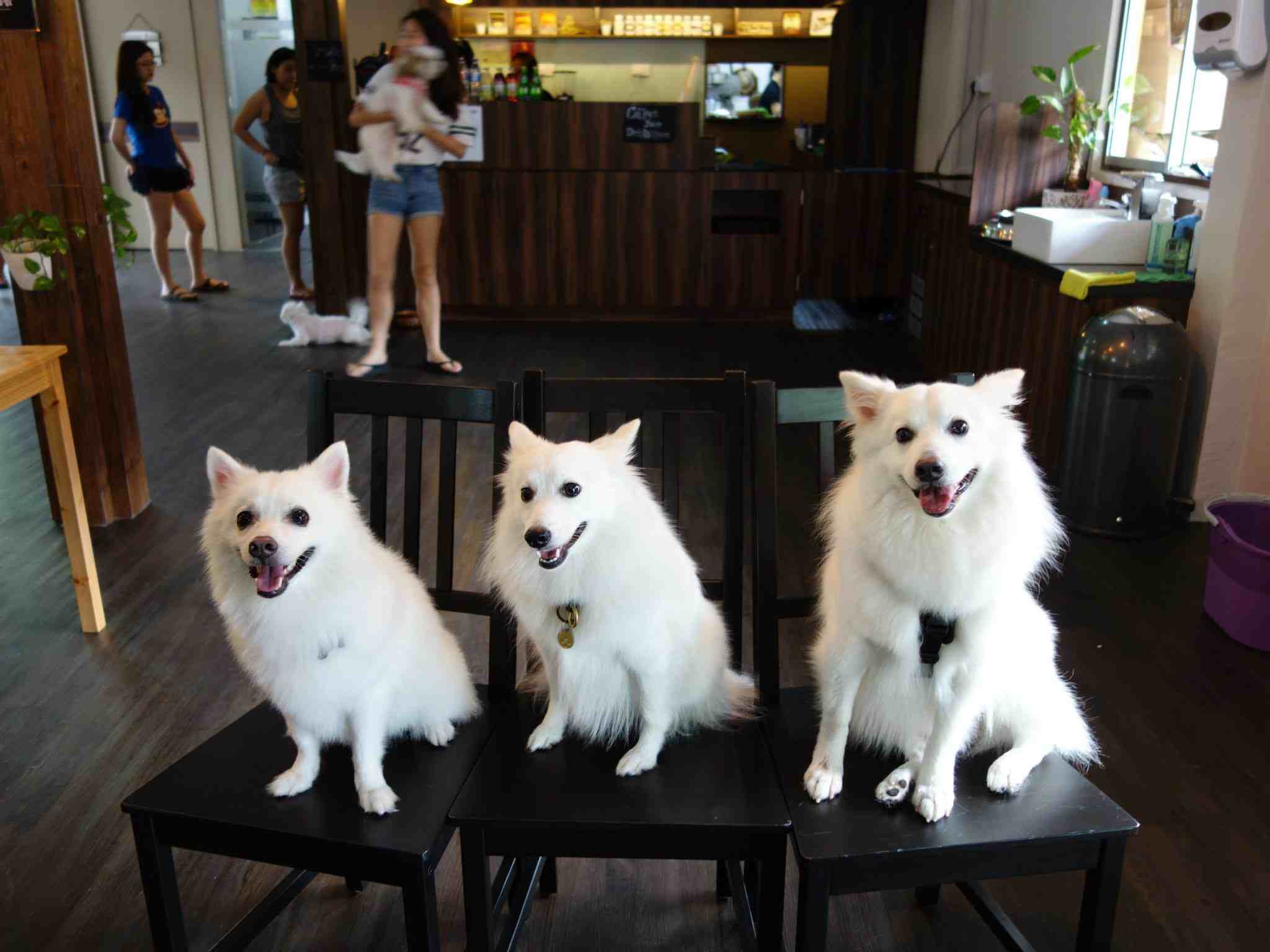 Opened since 2014, Ah B Cafe is a popular pet-friendly cafe in Singapore well-loved for its spacious interiors. Featuring both outdoor and indoor seating, there's ample space for the furry ones to run about! Meanwhile, owners can treat themselves to the extensive food selection on the menu, including Ah B Burgers and Kaminabe Japanese dishes! Dealing with a hungry pup? Fret not, this cafe has a menu specially curated for dogs! 
Ah B Cafe is the place to go if you're looking to order some fanciful cakes for your furry ones! Delight your furry friend with a Unicorn Cake or a Burger Cake which comes in flavours such as peanut butter, salmon, duck, chicken or pork.
You and your fur pal can also look forward to events like Meow Meow Night, where the cafe is transformed into a dedicated space for cats and their owners! Stay updated with upcoming events on Ah B Cafe's Facebook page. 
Address: Sunny Heights, 110 Turf Club Road Bukit Timah, S(288000)
Opening Hours: Tue – Wed: 12pm – 6pm
Thurs-Fri: 12pm-10pm
Sat:10.30am – 10pm
Sun: 10.30am – 9pm
(Last order if 1 hour before closing)
Pricing: $$
5. Casa Verde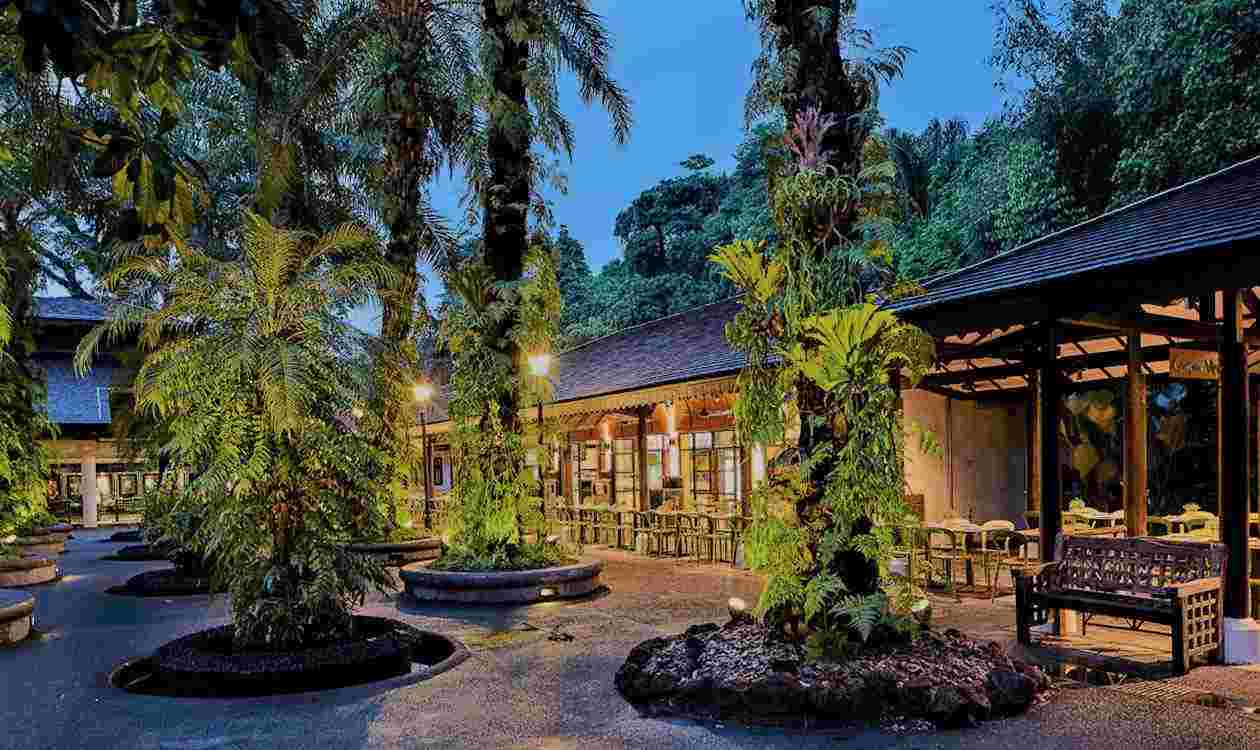 End off your nature walk at Botanic Gardens' Casa Verde, a relaxed dining spot nestled among the greenery. Tuck into western breakfast options like Avocado on Toast and Eggs Benedict or go for local dishes like Nasi Lemak or Laksa. Furry patrons are allowed in the restaurant too with dog bowls available upon request.
Come 4pm, the cafe serves up pizzas from Peperoni Pizzeria. Think delectable pastas and wood-fired thin-crust pizzas. These pizzas come in XXL sizes too, great for large group gatherings with other pup-lovers! 
Address: 1 Cluny Road, S(259569)
Opening Hours: Daily: 7.30am – 9.30pm
Pricing:$$
6. The Garden Slug
https://www.instagram.com/p/BmNcnzonQt8/?utm_source=ig_web_copy_link
This pet-friendly cafe in Singapore ticks off many boxes for a pawfect time with your furry friend. It's a quiet, cosy space that serves all-day breakfast, setting up for a much-needed downtime with your pet. Opened in 2006, The Garden Slug has been serving up generous portions at this humble coffeehouse. Whet your appetite with its all-day breakfast and a cup of soothing herbal tea.
With a dog-friendly menu, let your pups lead the luxe life as you choose from freshly-prepared dishes like Woofmelette Barkfast or a Vegan Pupcake. No seasonings added! 
Address: 55 Lorong L Telok Kurau, #01-59/61, S(425500)
Opening Hours: Mon – Tue: 6pm – 10pm
Wed – Fri: 11am – 10pm
Sat – Sun: 9am – 10pm
Pricing:$$
7. W39 Bistro & Bakery
https://www.instagram.com/p/Byb3bwfHMS3/?utm_source=ig_web_copy_link
Westies will appreciate this European-styled cafe found nearer to their homes. And so will their dog pals. Diners with dogs get a 10 per cent off with their Furkid Fridays promotion, so there's no reason not to visit this cheery space decorated with yellow awnings and window frames. 
It's hard not to admire the appetizing cakes on display, made of unique flavours like ondeh ondeh and pistachio rose. The cafe amps up its cool factor with unconventional drinks such as Teriyaki Avocado Latte, Barney's Pandan Paradise and Ernie's Pool Party. With hearty offerings and an enticing selection of cakes, W39 is definitely one of the cooler pet-friendly cafes in Singapore. 
Address: 39 Jalan Mas Puteh, S(128637)
Opening hours: Tue – Fri: 11am – 10pm
Sat – Sun: 9am – 10pm
Pricing:$$ -$$$
8. Open Farm Community
https://www.instagram.com/p/BtnVuaChnTW/?utm_source=ig_web_copy_lin
Let your dog roam free at Open Farm Community's gardens spaces. At this pet-friendly cafe, the dishes whipped up are all sourced from their gardens and wider backyard, Singapore. This farm-to-table restaurant also curates its list of local farmers to feature and showcases the harvested ingredients in an attempt to bridge modernity and nature. With its edible garden and rustic setting, Open Farm Community makes for a peaceful brunch spot with your furkid. 
Address: 130E Minden Road, S(248819)
Opening Hours: Mon – Thurs: 12pm – 4pm, 6pm – 11pm
Fri: 12pm – 4pm, 6pm – 12am
Sat: 11am – 5pm, 6pm – 12am
Sun: 11am – 5pm, 6pm – 11pm
Pricing:$$ – $$$
9. Little Island Brewery Co
https://www.instagram.com/p/BlXds45nTuB/?utm_source=ig_web_copy_link
Out at night? Then you need to imbibe in locally-brewed crafted beer, Little Island Brewery. Though not a typical cafe, this pet-friendly microbrewery in Singapore has set standards your average cafe can't beat. Have meats such as smoked beef brisket and roast lamb or seafood like fried sea bass and grilled snapper with a sea view. Let your furkids enjoy the sea breeze as you sip on (or chug down) your ice-cold beer. 
Address: 6 Changi Village Road, #01-01/02, S(509907)
Opening Hours: Mon – Thur: 12pm – 11pm
Fri: 12pm – 12am
Sat: 11am – 12am
Sun: 11am – 11pm
Pricing:$$ – $$$
Cat and dog cafes in Singapore
10. Neko No Niwa
Famously known as the first cat cafe in Singapore, Neko No Niwa is the place to go to if you're craving for some cat therapy. Nestled in one of the many shophouses along Boat Quay, this cat cafe provides a comfortable space to unwind and soak in the presence of some feline friends. Our favourite spot would be the window seats, where you can people watch with the furry (and curious) cats in your arms!
This cat cafe in Singapore boasts 13 adopted cats who have their own distinct personalities. The owners, Sam and Sue, are advocates of pet adoption and are more than delighted to share information about the cafe's cats or cats in general! Keep a lookout for Baloo, the largest cat in the cafe who demonstrates his affection with a headbutt. Also warm up to Miley, a shy but irresistibly cute cat who enjoys a good brushing! 
Address: 54A Boat Quay, Level 2, S(049843)
Opening Hours: Mon, Wed – Fri: 11am – 10pm (last entry at 9pm)
Sat – Sun: 10am – 10pm (last entry at 9pm)
Pricing:$$
11. Meomi Cat Cafe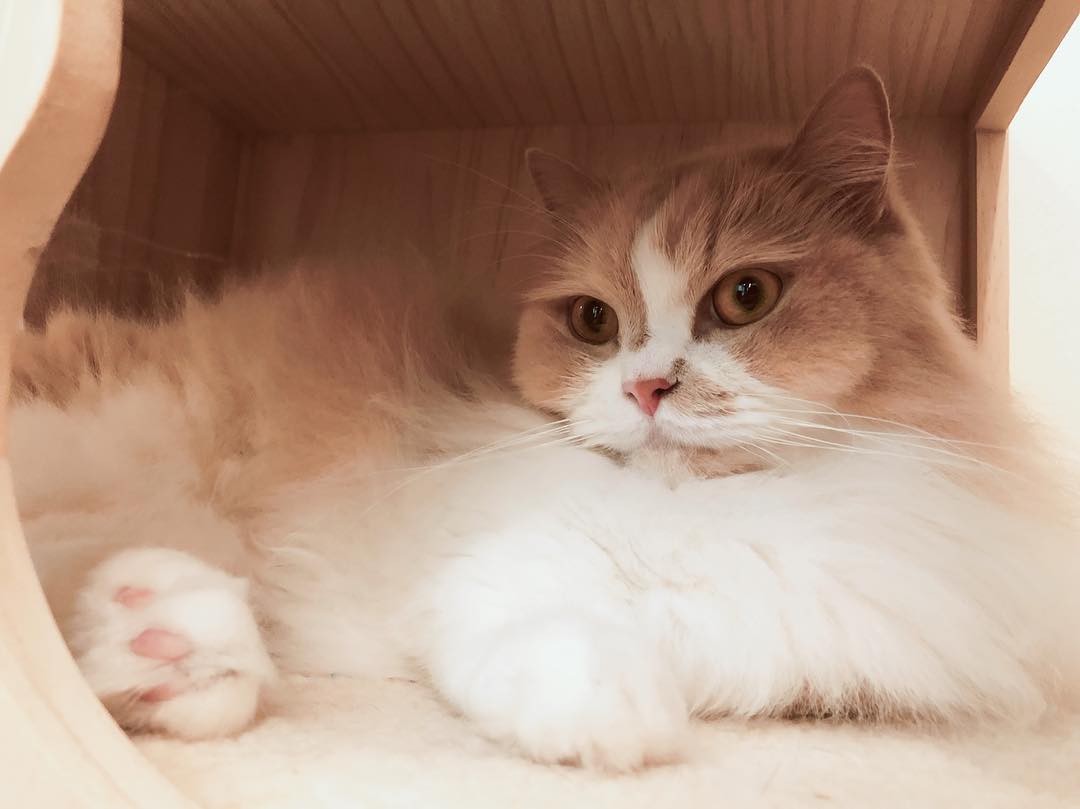 If you're looking to stroke a stubby-legged feline, you MUST pay Meomi Cat Cafe a visit! This cat cafe is a safe haven for Mario the Munchkin and his eight adorable friends! We don't know about you but doe-eyed Munchkin has immediately captivated our hearts! 
What makes Meomi Cat Cafe stand out from the other cat cafes is the hospitality demonstrated by the friendly people who run the place. The staff at Meomi Cat Cafe are more than happy to share their experiences with customers and even go the extra mile by distributing cat treats to patrons to enhance their interaction with the cats!
Address: 688 North Bridge Road, S(188801)
Opening Hours: Mon – Thurs: 11am – 9pm
Fri – Sun: 11am – 10pm
Pricing:$$
12. The Cat Cafe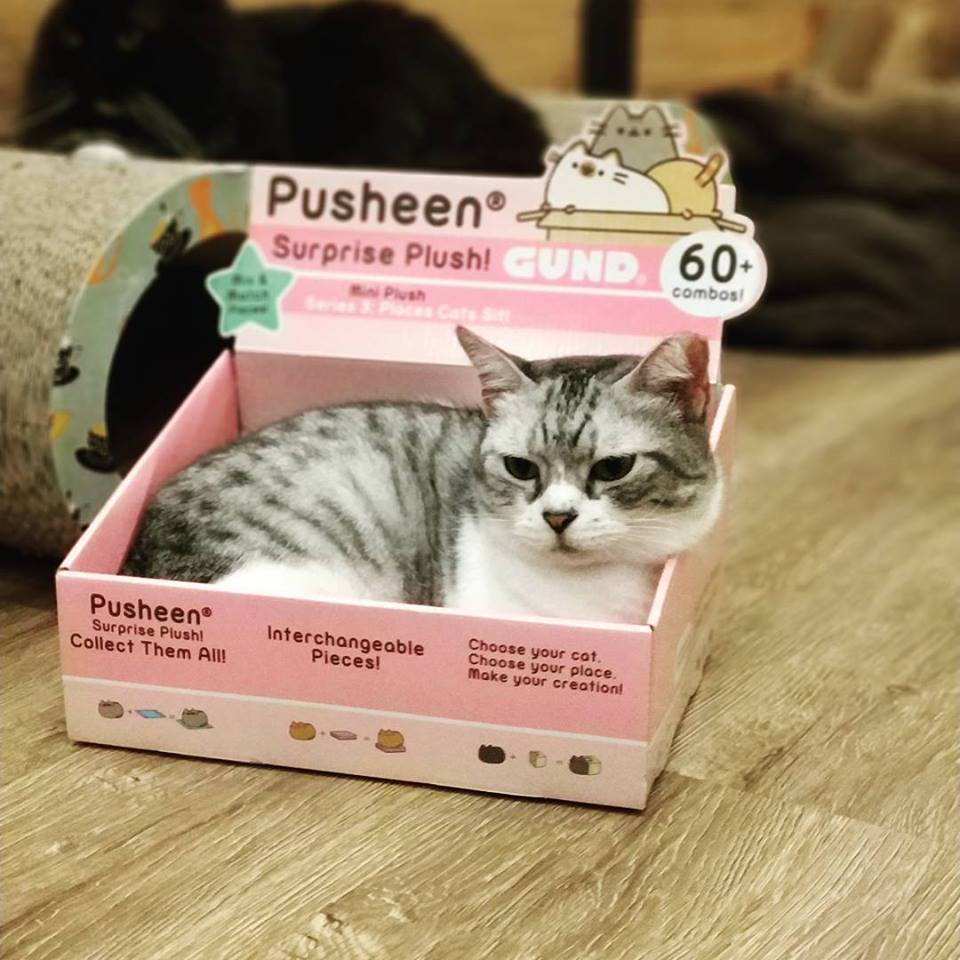 The Cat Cafe charges a one-time entry fee that comes with a complimentary soft drink so you can spend the entire day with the cats. While you won't get main courses in the cafe you can indulge in a cup of freshly brewed coffee coupled with some delectable pastries (but look out for the greedy furballs)!
Cat lovers will be delighted to find 15 wide-eyed felines welcoming them at this cat cafe. All of the cats are either adopted or are re-homed strays! Spot the graceful felines as they cat walk down the overhanging runway or be there at mealtimes to witness the great feat of a mass feeding session!
Address: 241B Victoria Street, Level 3, S(188030)
Opening Hours: Mon: 3pm – 10pm
Tue – Sun: 10am – 10pm
Pricing:$$
13. We are The Furballs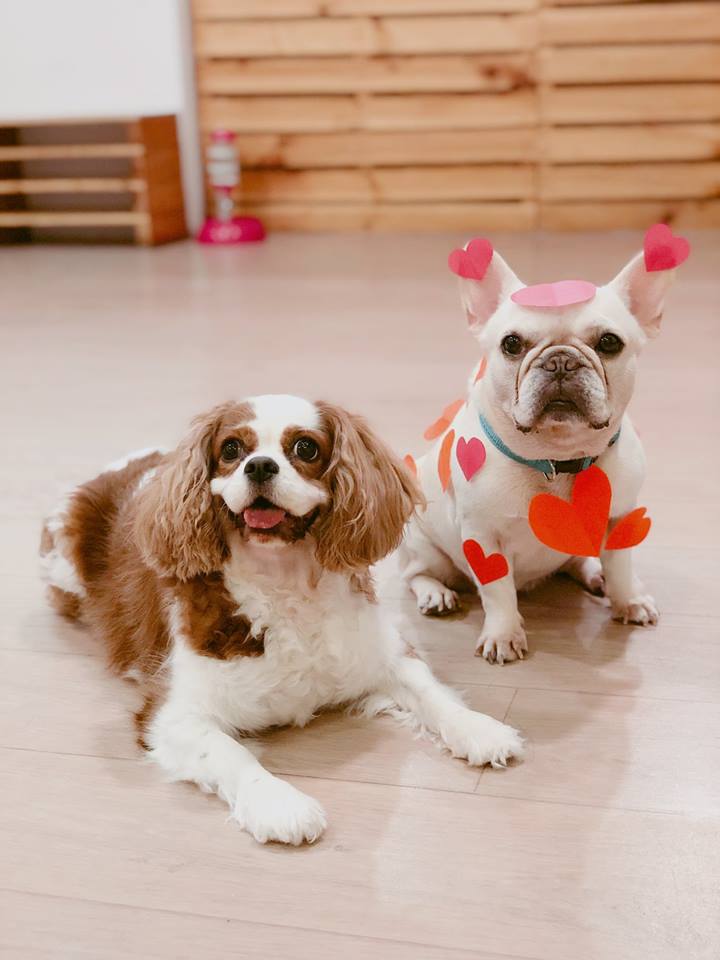 As the first dog cafe in Singapore, We Are The Furballs is one place where Singaporeans can live out their dreams of playing with a dog without actually owning one! The cafe is segregated into three areas — a main play area, a dedicated play area for smaller dogs and a cafe area for customers to play some board games while sipping on beverages. 
You will find nine lovable dogs at We Are The Furballs, each boasting their own unique personality that will charm your socks off in no time! Catch Bui Bui, the French Bulldog, who's always sniffing for treats or test your luck with Lola, a feisty mini Pomeranian, who may just sleep in your lap if you're deemed worthy. Also, do note that the minimum age for entry is 10-years- old.
Address: Bugis+, 201 Victoria Street, #07-07, S(188067)
Opening Hours: Mon – Thurs, Sun: 1pm – 10pm
Fri – Sat: 12.30pm – 10.30pm
Pricing:$$
We bet you now can't wait to plan your next furry weekend! Whichever pet-friendly cafe in Singapore you've chosen to visit, remember to be considerate to both humans and the animals! Meanwhile, check out these adorable outfits for your pets and find out how you can make your house pet-friendly for your furry pals! Looking for pet supplies? Snag some unbeatable pet accessories deals online now!
This article was updated on 21-01-2020. Additional research done by Sophie.
---
New to Shopee? Get $7 off (min. spend $15) with code*: FURRIES
* TNC Applies. Valid for new users from 1 to 8 Feb 2020 only.