STOP! It's time to put down that 101st pineapple tart and bak kwa! If you've been feasting since Chinese New Year started, or ever since your mother returned home from NTUC with those lovely red containers filled with CNY goodies, this article is for you. We've narrowed down to these 15 slimming products that will help you get rid of all the calories from the snacks you devoured over CNY.
*Psst, we've broken down the article to include food items, accessories or creams and exercise tools. That's because yes, we understand that all individuals hold different beliefs when it comes to slimming practices.

Food comes first!
Not a fan of slimming pills? Try the Detox Enzyme Green Plums ($8.90) instead! This cost-effective slimming product only sets you back at about 30 cents per day, and is easy to consume! Simply eat a plum after dinner and down 400-500ml of warm water daily for the best effect! It's recommended to keep up with this routine for about three to six months for visible results.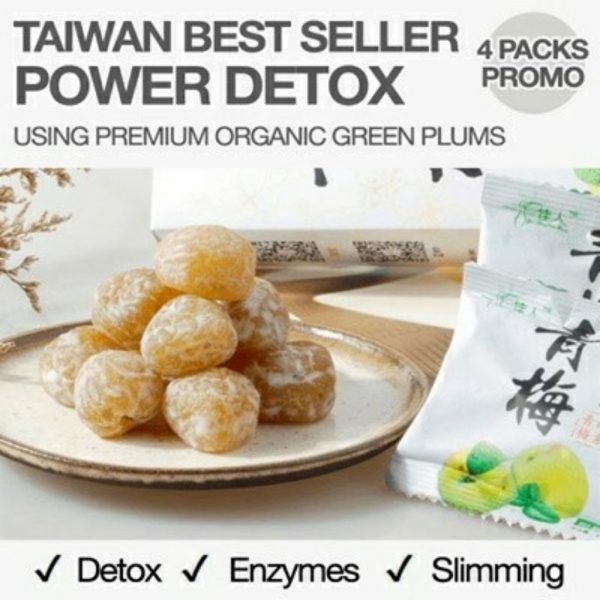 "My 2nd purchase within a week! I see results in 3 days! Haven't lost weight yet BUT it helps a lot with my bowel, frequent urine n gas.. all this means it's detoxing all the unhealthy stuff from my body, which is impressive! – User (ikinhann)"
"This thing really works. Have been taking it every night for nearly 2 months and I have lost 3kg. Two thumbs up! – User (sofiah.ahmat)" 
A revolutionary slimming product that is free from harmful substances, Avalon Fat Burner ($26.90) helps the user to lose weight with ease! Unlike other pills, Avalon's natural formula claims to not induce diarrhoea, suppress appetite or cause fatigue! Simply pop a pill in the morning and two pills in the evening before meals. For the best results, you might want to consider avoiding fat-rich food for dinner too.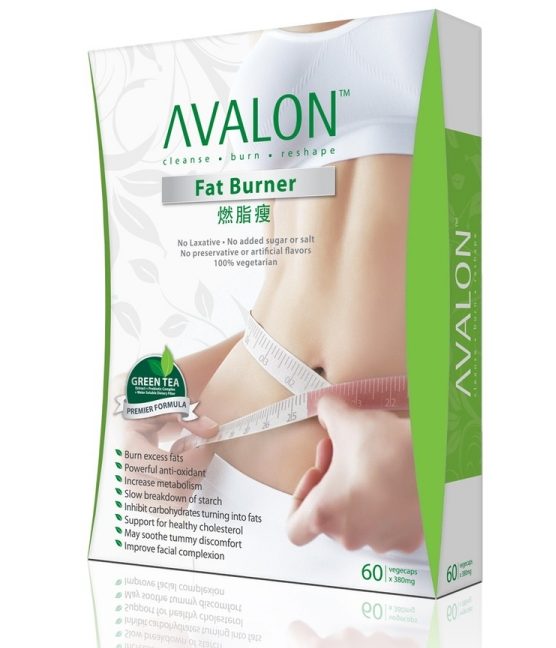 "I feel extremely at ease to consume a weight loss product that is made locally. Because I am sure that it is safe for consumption as it would need to meet the Health Science Authority's high standards of safety, quality and efficacy before it can be sold in the mass market. – sharingisbeautiful.wordpress"

"I have finished using this product. In all, I lost about 1kg. For this product, you are required to take the pills 1-2hrs before you sleep. Normally, you start to feel your stomach churning/ slight abdominal pain in the late afternoon. It doesn't require you to find a toilet immediately. You can wait until you can no longer tolerate, then u just go and find the toilet. Its a bit like having diarrhoea but not to that extent, slightly watery. Most likely, you will visit the toilet twice. However, the frequency increases if you ate spicy food the day before. – cathy20"
If taking pills scare you, you can also opt for slimming products like the Avalon Slimming Healthy Green Tea ($21.90 – $39.90). It's essentially a blend of 100% Natural Herbs that boosts gastrointestinal functions. Simply take one tea bag, once or twice daily after lunch or dinner for the best results.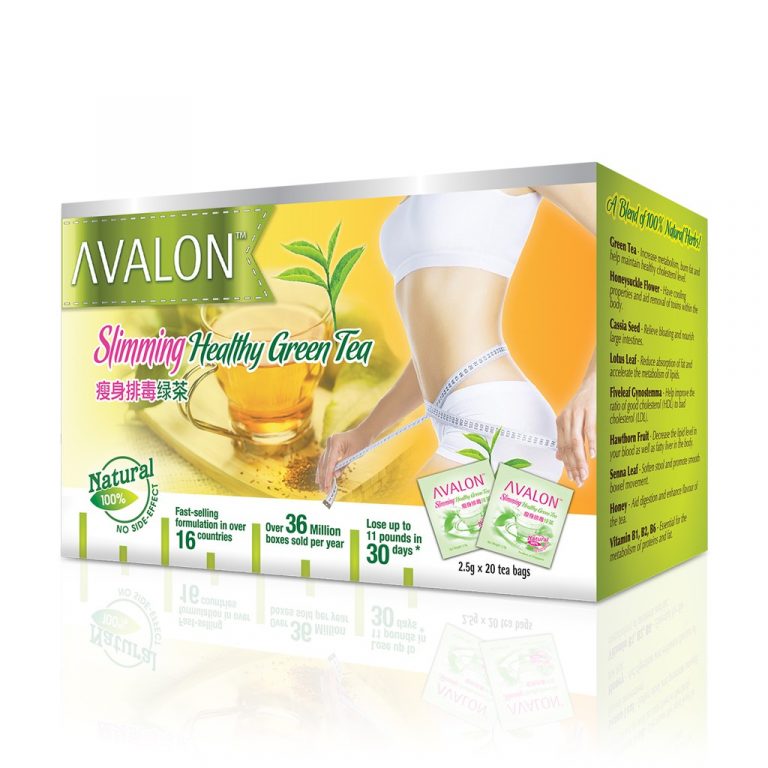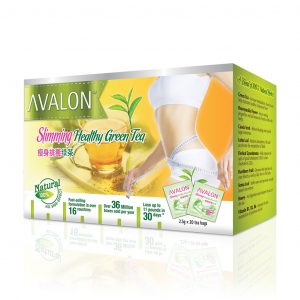 "I tried it and it seems to have some changes in my belly and lost 2kg. Not bad for just 3 wks of drinking it. Can try. – Annonymous"

"I consumed 1-2 teabags daily after lunch and dinner for a week, and I lost about 1kg. Not sure if also due to my change of diet as I omit carbo during dinner. The 1st day when I start on this tea, it already made me go. And it made me go every day. The downside is that the stool will be always runny. – Eleona Ryunami"
Another alternative for fans of slimming products like detox tea is the Orihiro Night Diet Tea ($13.20). A hot favourite among many, this tea (which originates from Japan), does not contain caffeine — making it the best beverage to have after your dinner (or even supper) before heading to bed. It also includes chamomile, which is the perfect ingredient to help you relax and improve the quality of your sleep. Yes, it's the dream – you can now burn fat while sleeping!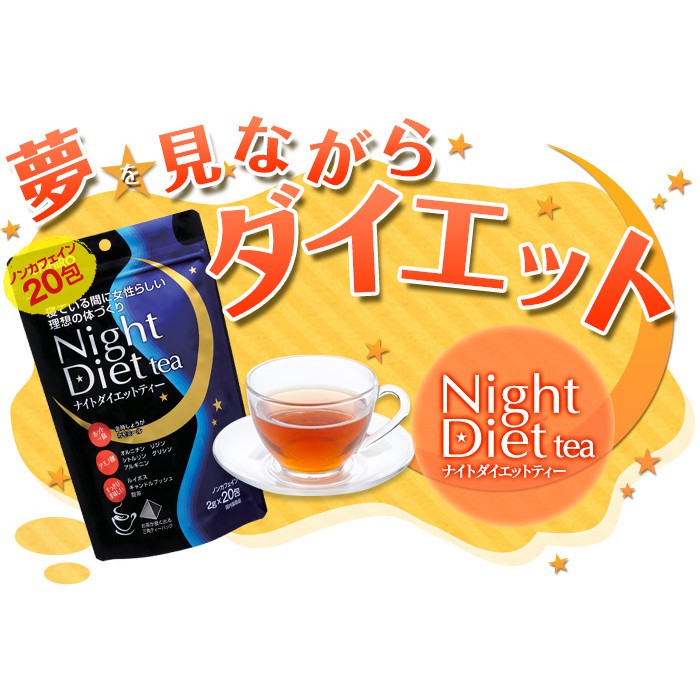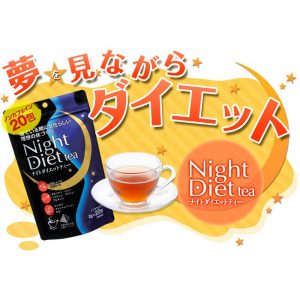 "I like the tea very much! It's not acidic and will not upset my tummy. Can drink without honey. Feel and weigh lighter the next day. – Lky"

"She lost a total of 5lbs without diet and exercise. My mom is LAZY AF even if I keep on telling her to go with me to the gym. – Kikaysikat.com"
If you always need a cuppa in the morning, why not try out Xndo Coffee ($38.36)? Instead of the ordinary coffee that definitely packs more calories and sugar, Xndo Coffee is a slimming product that's made of premium coffee powder enhanced with African Mango Seed Extract, Medium Chain Triglycerides (MCT) and Indigestible Maltodextrin (Fibre) for maximum benefits. If you're not a coffee lover, the brand also has their very own Xndo Teh Tarik ($13.56) that's packed with a blend of garcinia Cambogia, white kidney bean extract, conjugated linoleic acid (CLA), camellia flower extract and chromium yeast. Consumed in moderate amounts, these slimming drinks can help to boost your metabolism, burn fat and promote fullness.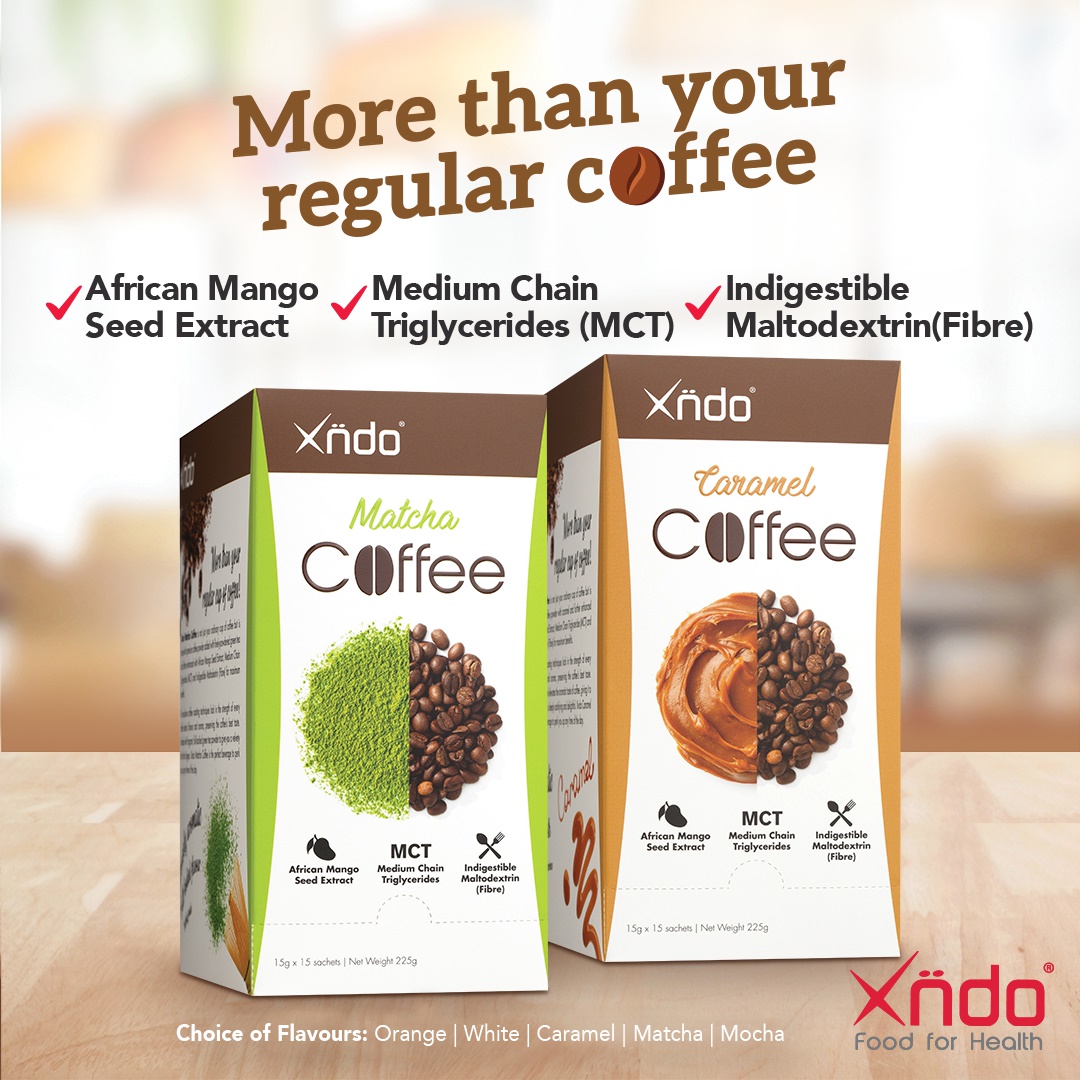 "I bought all the flavours, and they all taste good. It comes in sachets, so it's easy to make! I love that it doesn't contain sugar too! Super recommended! – GINA"

"Although I am not a coffee drinker in the morning, I gave it a try and it tasted really good! It would definitely be a good coffee replacement for all you coffee drinkers out there! – Samanthawhang"
If you're always on Instagram, you must have seen the countless SkinnyMint Ads and we're here to recommend it too! If you are new to the whole tea-tox thing, you might want to try SkinnyMint's 28 Teatox Programme ($53.90). SkinnyMint's Tea detox is essentially made up of two kinds — a morning boost and a night cleanse. Simply take the morning boost every morning and the night cleanse every other night for the full effect.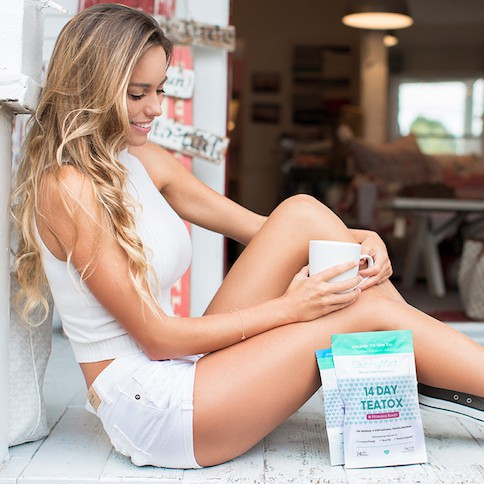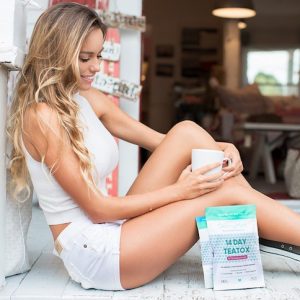 "I am a stay-home mom and I recently decided enough was enough! I ordered the Skinnymint detox and I have never looked back! The morning boost was just that a boost! I felt so refreshed, alert and rejuvenated! The night-time detox helped me to relax and enjoy the end of my day. I am so happy with my results and I can hardly wait to do it again! – Ashylla Smith"

"I never do "transformation Thursday" but I'm super happy with mine. I've been up in the gym working on my fitness. I've also been trying to eat better (with the exception of pizza) and tried this 28-day tea-tox called #skinnymint that gives you a morning and night tea to drink which are both pretty darn delicious. The morning tea kept me energised all day while the night tea really worked to cleanse the toxins out of my body. I couldn't be happier! – Tesia Morris"
If you do not really fancy tea, you might want to consider trying SkinnyMint Fat Burning Gummies ($49.90). The programme consists of 2 parts — Power Up (which you are supposed to take in the morning) and Hunger Buster (which is to be taken at night). Pop four gummies per day (two of each) for the best results!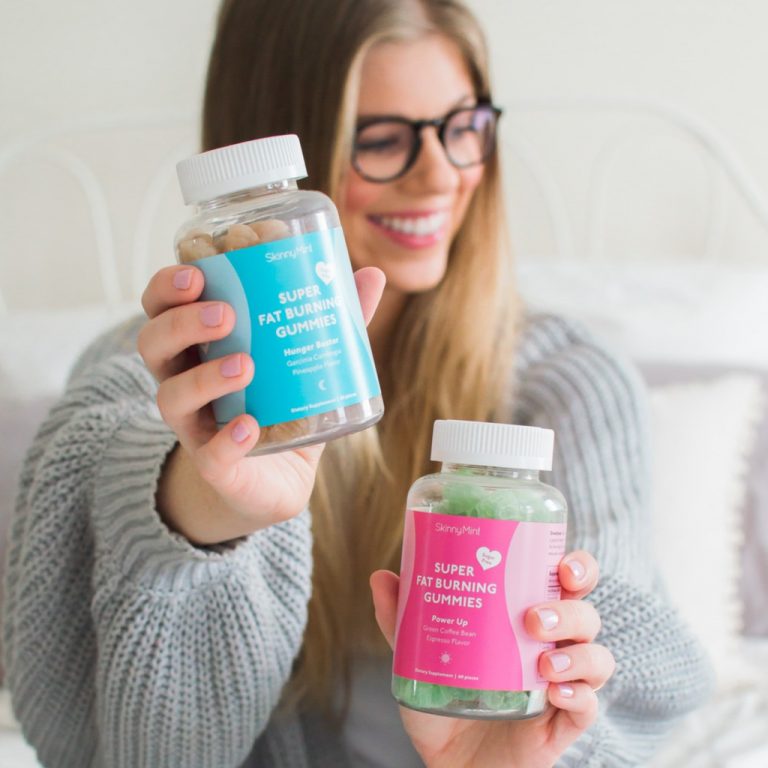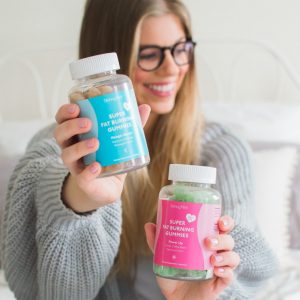 "Posting this because I'm pretty damn proud of how far I've come getting back on track in the past month. #skinnymint boot camp and a healthy diet. Down 15 lbs. and feeling incredible. Just feel straight-up better. – Lauren Penich"

"Honestly speaking, who would have imagined eating gummies to be part of a weight-loss initiative? Just by popping in one each day and in the middle of the day gives me the illusion that "ok, I can still have gummies despite trying to lose weight…". It's also not all in the mind because the truth is, these gummies really do help to curb my appetite and stop me from snacking too much! – Chiamhuiy"
Bid goodbye to constipation with Kinohimitsu's Detox Plum Juice ($24.90 – $85.00). It's a six-day programme that claims to flush out toxins from your bowel within two to four hours. It's also made of 100% natural juice with no additives so you do not need to worry about any forms of organ failure! Simply take one bottle a day, consecutively for six days for the full effect.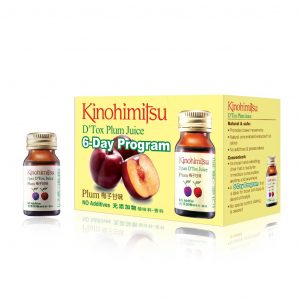 "The taste of the drink isn't too bad actually, with a hint of plum. The juice is dark brown in colour and moderately thick. The good thing is that it's not too sweet and each bottle only contains 103 calories. Please take note, if you want to start this program maybe you should start on a weekend where you will be at home. It is more convenient, just in case you need to find a toilet. I usually take mine during lunchtime, so that my body has ample time to work on it and perhaps I can go to the toilet latest by evening. – Sunshine Kelly"

"I must say the D'tox Juice is really effective. Though I did not visit the toilet 2-4 hours after the drink, I definitely cleared my bowel by the next day. Different people may react differently due to the absorption capability of the body. I'm really amazed by the result and I did not experience any stomachache or discomfort. Not only that, defecation came out quick and smooth. This is highly recommended to people who suffer from constipation. D'tox Juice will guarantee smooth and regular bowel movement. – Paradiseger"
Next up, accessories, creams and patches
Okay, this might not really help you lose those extra gains, but it might help you look the part. Made in Japan, Slimwalk Tight-Fit Compression Socks ($29.90) help to tone your thighs and calves as you snooze away by applying different levels of pressure in a massage-like effect across your legs and feet. You'll likely wake up to beautiful legs!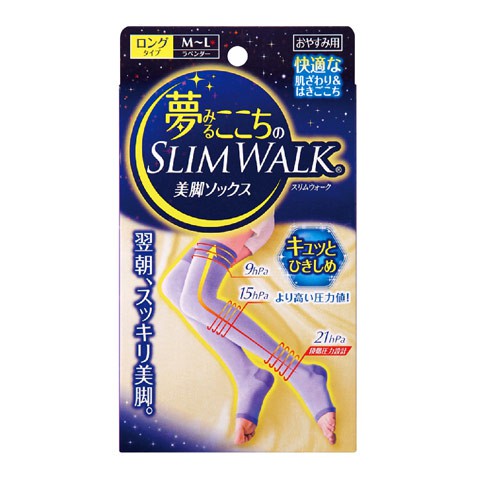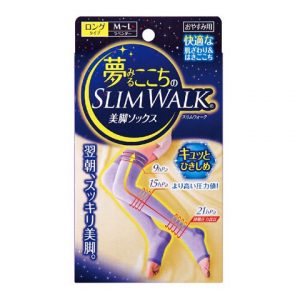 "It actually works! You can feel the tightness when u wear it – Chloe W"

"Not too tight and it feels comfy. The only downside is that it's a little bit thick – Cindy"
Yes, you read that right. This is a patch that can apparently help you lose those extra pounds from all the CNY snacks and feasts. These Traditional Chinese Medicine Night Navel Patch ($8.50) from Taiwan claims to help burn body fat and eliminate fat and toxins from your intestines purely through the skin. Simply apply one patch before sleeping and tear it off when you wake up. Do take note that for the best results, you should also drink more water and no eating or snacking two to three hours before bedtime!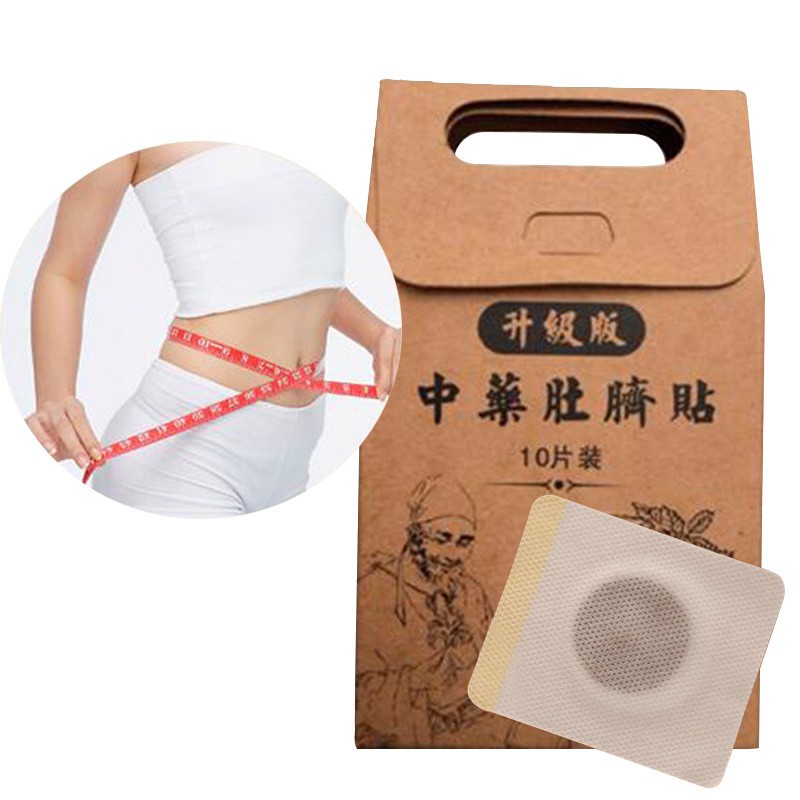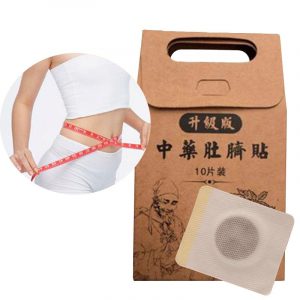 "Have been using it for a while. It helps with armpit fats but I personally do not see results elsewhere. I do hope with continued use, I will see better results! – Lsj"

"Repeat purchase with this seller My stomach is not so bloated and my waistline is slimmer after using for 2 weeks. However, I do feel thirsty or my throat is pretty dry after using, so I'll recommend drinking lots of water ? – tay"
Yep, there are even slimming gels in the market and Japan's #1 Haruka Slim Gel ($44.90 – $79.90) has various functionalities — fat freezing, anti-cellulite, whitening efficacy, skin firming and toning (just to name a few). Simply massage the gel on your body using this recommended sequence for the full effect: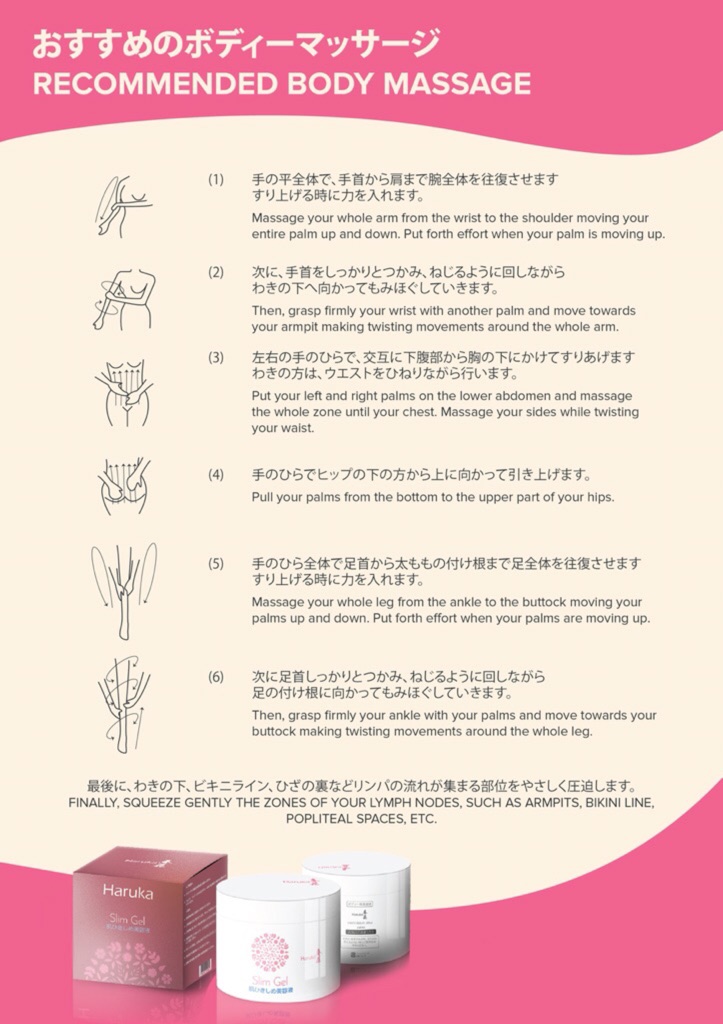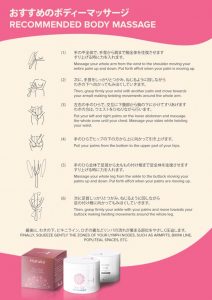 "I love this gel so much! It really helped to slim down my postnatal belly fats. – Lad"

"The gel is blue and has a strong scent, like this old Chinese powder medicine 西瓜霜. After massaging into skin thoroughly, you will feel the heat on parts that gel is applied. The heat feels stronger as you apply more gel, and the heat lasts about 20min. The heat makes me feel like the fats are really burning away, especially at the tummy area. -wcl"
Lastly, the old-school, proven method of losing weight — exercise!
Small enough to fit under your office table, this Folding Pedal Exerciser ($32.90) is the perfect equipment you need if you are back to sitting at your 9-5 deskbound job. If you can't physically walk around to lose the extra weight, at least you can attempt to move your legs while you continue to work on your never-ending excel files.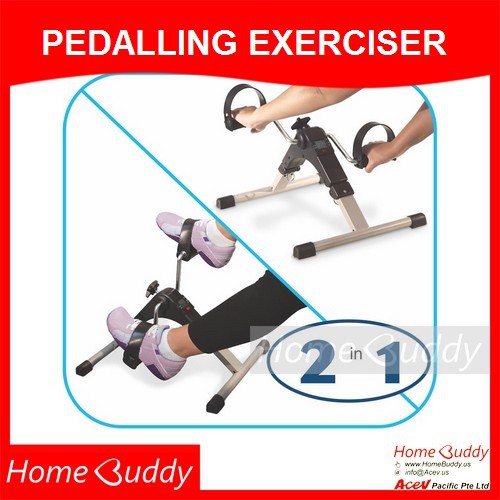 Work off those flabby underarms with an Arms Workout Machine ($16.50). It's so convenient that you can work out while binge-watching your favourite Netflix shows.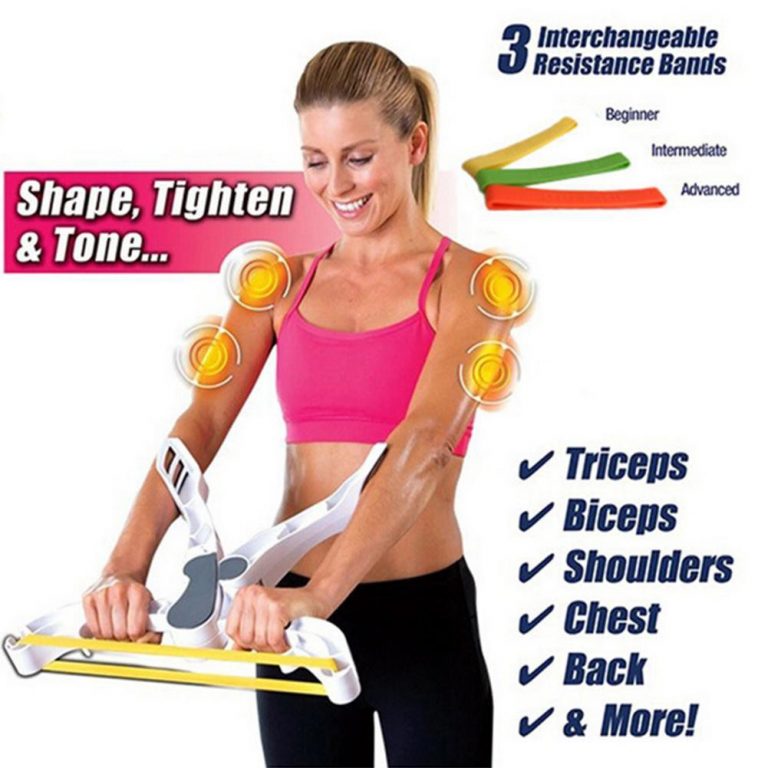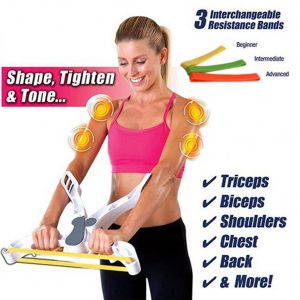 If you're looking for something to use on both your arms and legs, you can get a Multi-Function Gym Equipment ($6.76) that can work out your legs, arms, chest, biceps and more!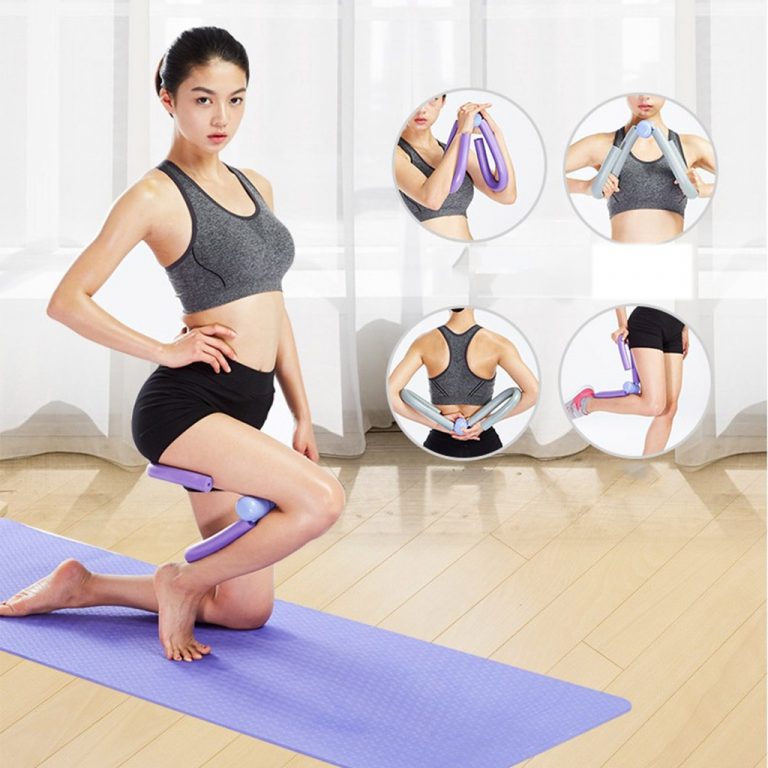 15. Dumbbells ($9.90 – $17.60)
And if you're already looking for YouTube Tutorials on how to lose the extra weight to achieve a bikini body by June, you'll definitely need Dumbbells ($9.90 – $17.60)! Just in case you're still looking for a video, here's our recommendation for beginners!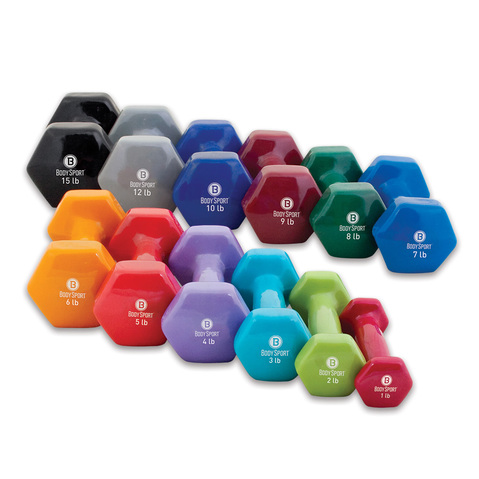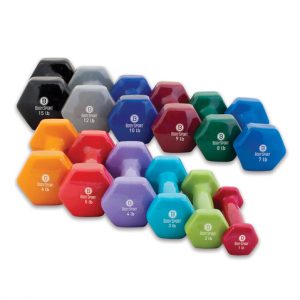 Alternatively, you can also head down to these free fitness programmes in Singapore or check out these workout alternatives (if running is too mainstream for you!).
Let us know what other methods you have in the comments below!
–
New to Shopee? Get $7 off (min. spend $15) with code*: LEFTGOOD
* TNC Applies. Valid for new users from 30 Jan to 6 Feb only.