Chinese New Year is almost over, and you find a whole cupboard still filled full with Chinese New Year snacks. Find this scenario familiar? If you have faced this situation before and don't have a clue of what to do with the snacks, we have a few solutions for you!
1. Make Some Marmalade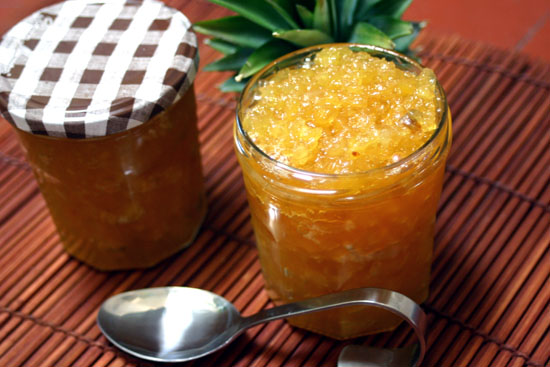 If you have a lot of leftover pineapple tarts, here's what you can do. Separate the pineapple paste from the pastry and combine the paste to make a tasty jam spread! This pineapple marmalade will not be like your usual jam, because the paste is infused with spices like cinnamon sticks, cloves and star anise, adding a tangy aftertaste. The pineapple paste is also blended less finely, giving a great texture which will be the perfect complement in your morning sandwiches. Now, you must be wondering what happens to the pastry then. Will it go to waste? Fret not, read on and we will tell you what you can do with it!
2. Roll Some Cookie Dough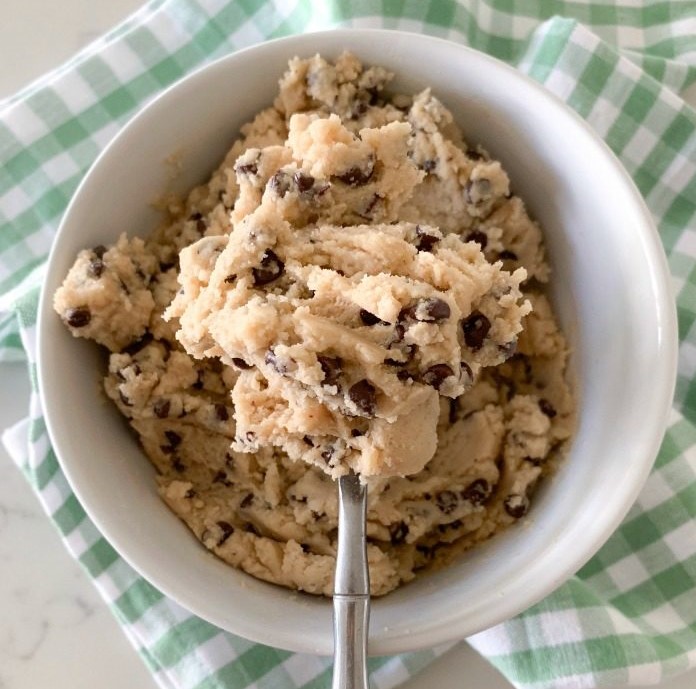 So you have the pastry from the pineapple tart remaining after making the pineapple marmalade. Grab a big ziploc bag, add the pastry in and smash them into crumbs with a rolling pin. Transfer the crumbs into a bowl and add some butter in. Mix them well until they clump together. Optional step: Add some additional ingredients of your choice, like nuts or chocolate chips, and then roll them into balls and refrigerate them. Your cookie dough is ready to eat as a snack anytime of the day!   
3. Gobble Up Some Bak Kwa Sandwiches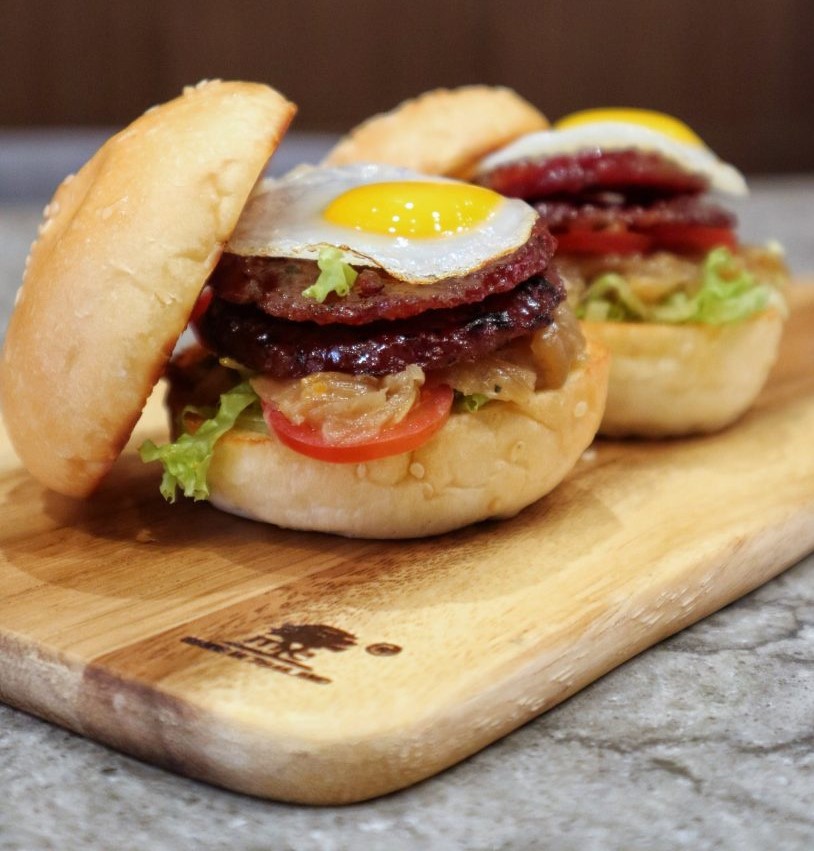 If you haven't tried this before, you are missing out on some pretty good stuff. Bak Kwa, or barbequed pork jerky, is essentially a good substitute for ham. They look similar, but we assure you the taste of Bak Kwa is many times better (in our opinion) than ham because of its salty, charcoal grilled taste, with hints of caramelized sweetness all in one! Add the bak kwa in your sandwich, slather some mayonnaise or butter, add some veggies if you'd like and you have a satisfying breakfast all set. Here's a tip to make it taste even more heavenly than it already is – sprinkle on some meat floss to add some crunchiness and the taste is immediately elevated. 
4. Blend Some Nut Butter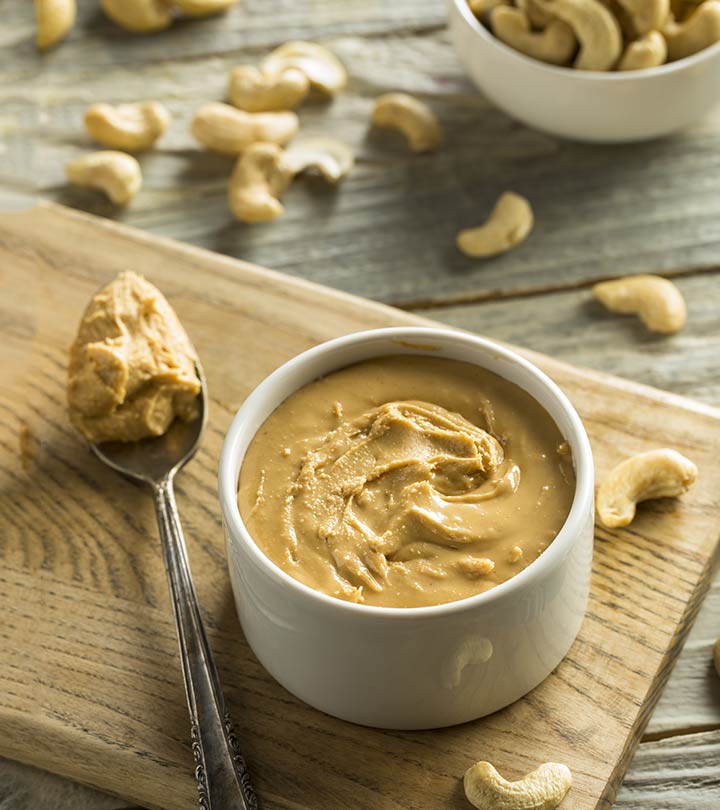 Afraid of snacking on too many nuts mindlessly while watching TV? Use them and make your own nut butter! All you need is a blender and some time to spare. Simply add the nuts into the blender and blend away! The best part of making your own nut butter instead of getting store bought ones is that you get to control the consistency of the mixture. Simply stop blending earlier if you prefer a crunchier texture, and vice versa. On top of that, you can make many varieties of nut butter that might be harder to find in stores such as macadamia or cashew butter. Yum yum!
5. Bake Some Cheesecake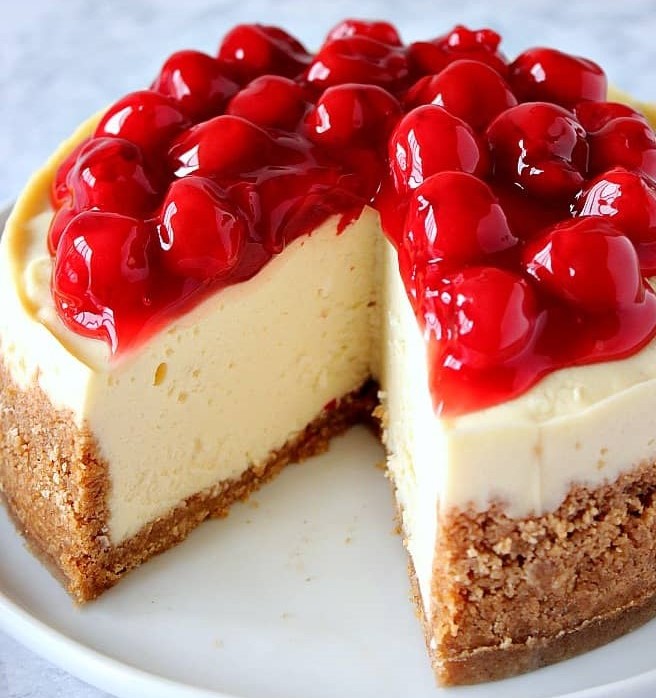 When Chinese New Year snacks come to mind, you can't forget about peanut and almond cookies. These trusty old melt-in-your-mouth favourites are often a hit with the majority due to its sweet and savoury taste. If you find yourself with extra containers of these cookies after Chinese New Year, use them as the cookie base of your cheesecake! Place the cookies in a big ziploc bag and get rid of the excess air. Then, using a rolling pin, crush the cookies until they become small crumbs. Alternatively, use a food processor to blend the cookie crumbs more finely. Add these crumbs, along with sugar and butter to your preference and mix them until they come together. Pat the cookie mixture into a pan and spread it out evenly with your hands. Refrigerate for a few hours until firm and then proceed to add in the cheesecake mixture. If you are feeling adventurous, you can explore using green bean cookies (a popular CNY favourite too!), as the cookie base.
6. Squeeze Some Orange Juice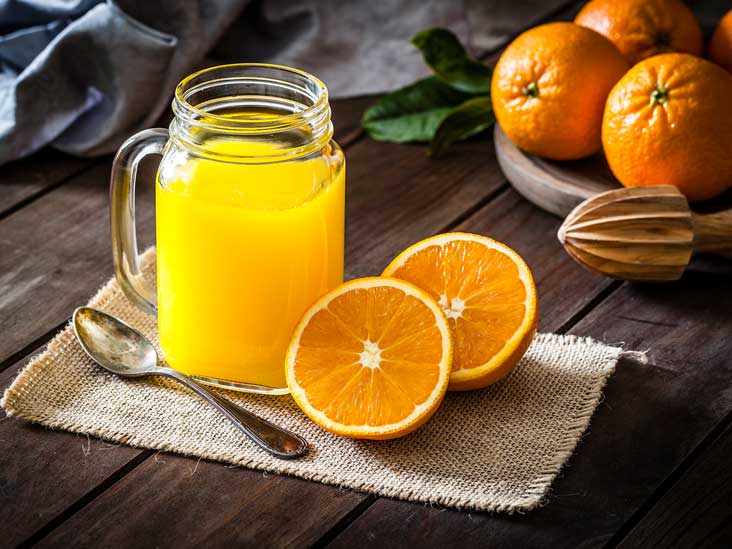 One of the first things that you do when you arrive at your relative's house is to offer mandarin oranges and some kind greetings for the year ahead as a polite gesture. After the exchange of oranges what happens? Oftentimes, you will find that you have too many leftover oranges that you just can't seem to finish no matter how much you peel and eat. Well, why not just throw them into a fruit blender and make some orange juice for your visiting guests? A refreshing cup of juice on a hot, humid day on our sunny island will be much appreciated.
7. Gift Some Away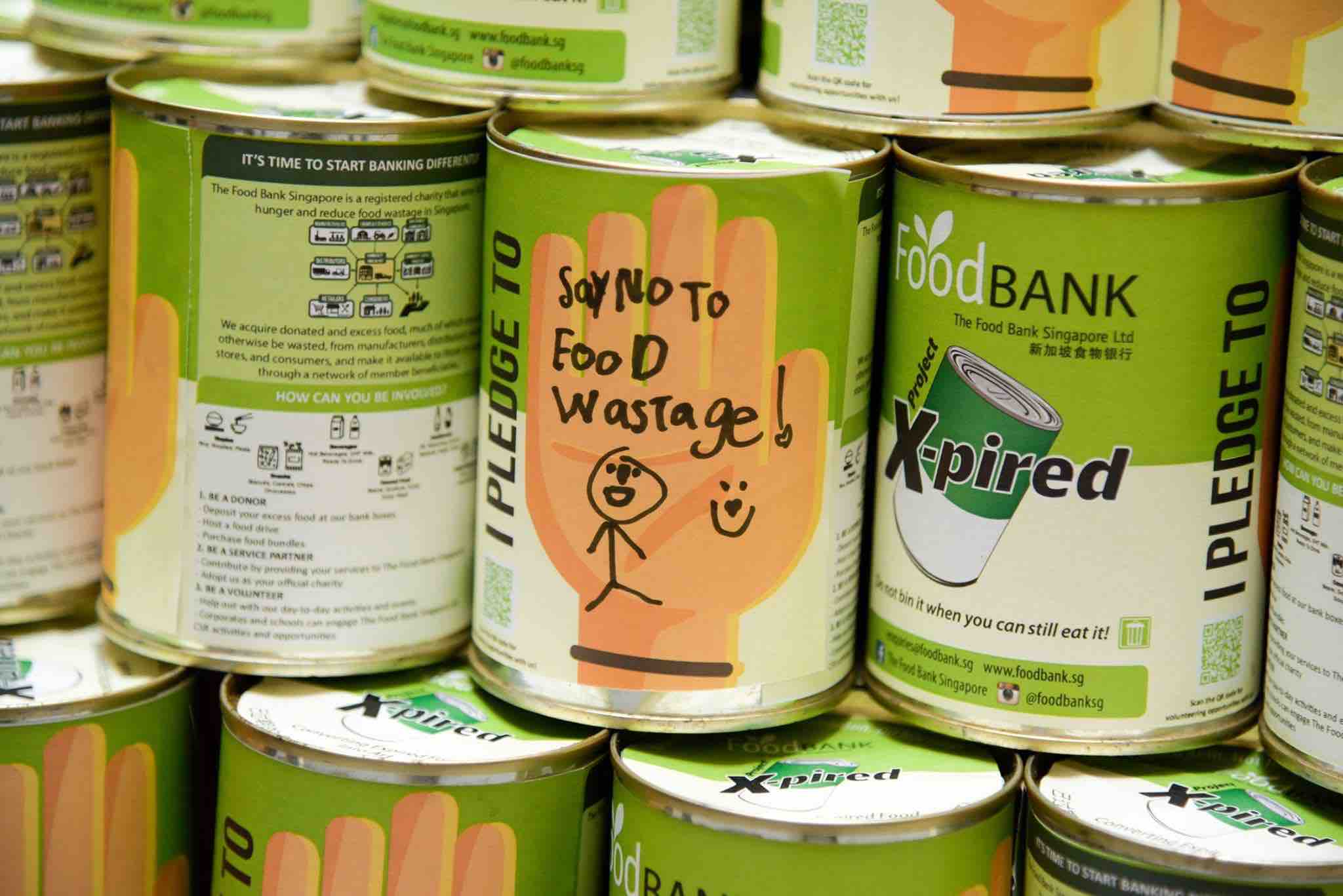 You have been blessed enough to spend time bonding with family, friends and eating some yummy Chinese New Year goodies during the festive season, so why not spread the love to others as well? If you have leftover chinese new year snacks and you don't know what to do about it, you can donate them to non-profit organisations in Singapore. There are a handful of organisations such as Food Bank Singapore and Food From The Heart that collects food items and distribute them to low-income families and the elderly. Do ensure that the food items donated are in good condition (not crumbled or consumed), and are at least one to two weeks before their expiry date! Check out their website for more information on how to donate your snacks.
8. Brew Some Stock For Soup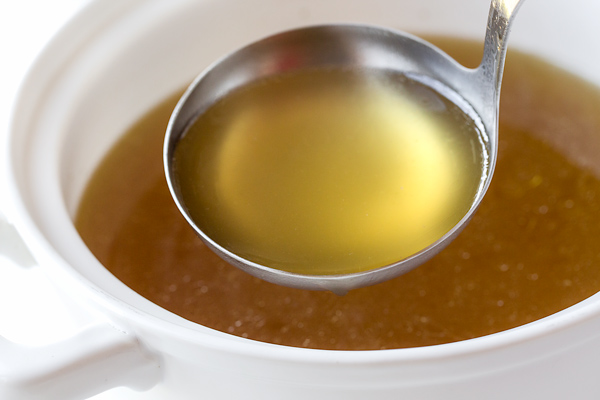 Chinese New Year is all about feasting, and this means there will be a lot of leftover prawn shells, pork and chicken bones. These carcasses may seem like they belong in the bin, but they are actually superb for brewing stocks! A search on Google will get you some pretty awesome and easy to do recipes, and you will be on your way to serving some delicious tasting soup for your guests in no time at all.
9. Melt Some Chocolate As Toppings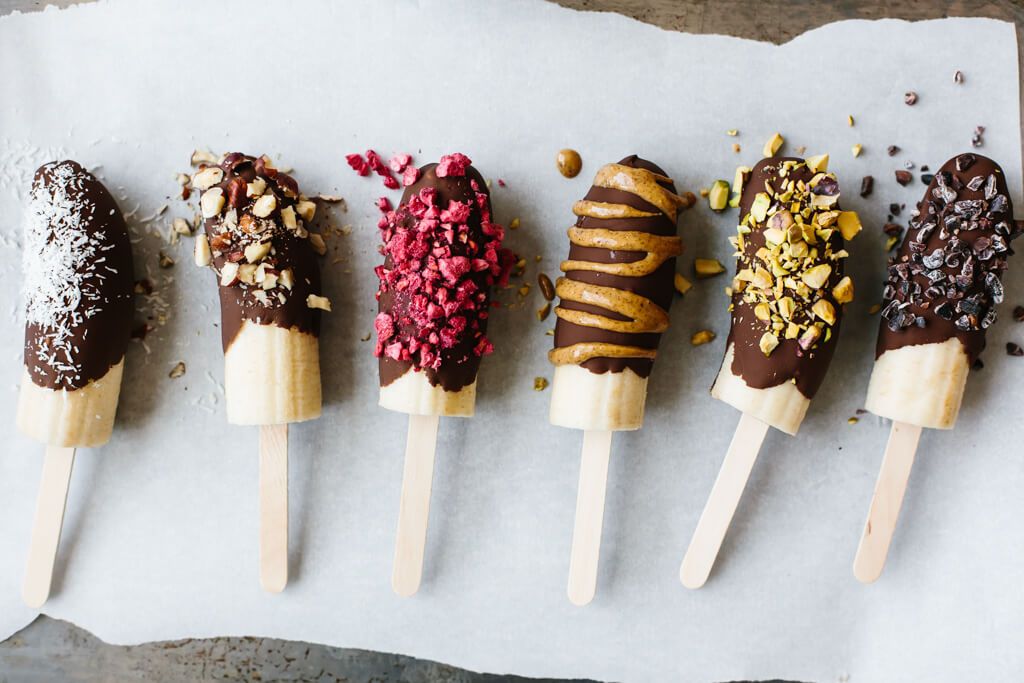 Remember those gold coins you receive during Chinese New Year that are actually chocolate? While I don't think anyone will find it difficult to finish their chocolate stash, just in case, we have some ideas for you to utilise the leftovers (if there's any!). Melt the chocolate gold coins, or any other chocolate that you have during Chinese New Year in a saucepan over low heat. Add some butter and let it simmer until fully melted. After it's done, dip some bananas and strawberries into the chocolate sauce, roll it over some nuts and rainbow sprinkles and voila! You have yourself a tasty midday treat. You can also drizzle the sauce over ice cream or cake as a sweet icing!
There you have it! There are just so many ways to utilise your leftover Chinese New Year snacks so that they don't go to waste. Which of these methods are you planning to try out? Let us know in the comments section below. And if you are doing some last minute Chinese New Year snacks shopping, check out these 19 shiok snacks that everyone should get for this festive season.