"If you see me running you should start running because something is probably chasing me."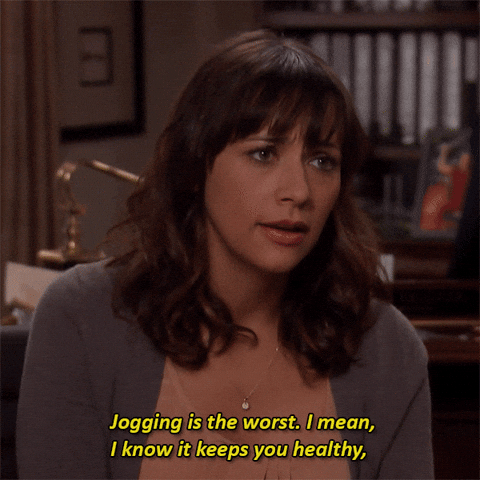 People who set their alarms at 6am to go for a run confuses you. You don't understand how people can deem running as "calming" or "peaceful." The idea of having to pay to run when you can do that for free is just plain weird to you. When you run for 5 minutes, it feels like 30 minutes.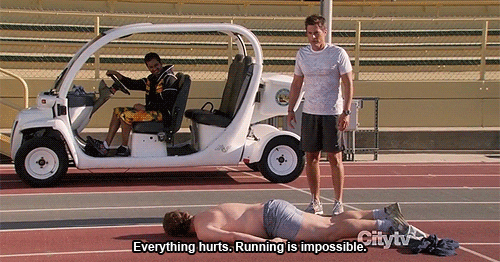 If the above relates to you and the only kind of running you ever do is the Running Man – the dance move or that hilarious Korean series, then you're in luck! We've compiled a list of other alternatives that'll make you break a sweat because why run when you can… not?
1. Gym Classes @ Amore
Sign up for a gym membership to enjoy the facilities and the classes! Gyms like Amore offer different types of classes for you to choose from. Take up a dance class and sweat it out through a variety of street jazz and hip hop routines seen in today's hottest music videos and movies. Or you can challenge your coordination and improve your postural awareness while exercising the core muscles for stability in their FitBall class – a fun workout that improves your cardiovascular system and reflexes. If you need something to ease your mind after a hectic day at work, then maybe Yoga will be a better fit. Psst… just in case you're wondering if this is for you, you can try out free trials at Amore Fitness too!
Get in surfer-shape! Surfset Fitness assures that you surf away from the traditional workout by offering a unique program inspired by the sport of surfing. Challenge your body in new ways and engage your core and muscles in a 45-min routine while balancing on custom made surfboards. It's the surfer dream you've always dreamed of but never got into because… you live in Singapore.
3. Stand Up Paddle Boarding @ SUPfellas
Up it a notch at SUPfellas with Stand Up Paddling (aka SUP) which combines both elements of surfing and kayaking. Soak up the sun and paddle your way through East Coast Park while working out your core, lower body and also your shoulders to maintain balance when you stand AND paddle. Since SUP is a low impact exercise, you're able to workout and burn those calories without straining your joints. And if you have a furry friend, feel free to bring them along to your workouts!
Workout your whole body in a short period of time at BBounce Studio with Hybrid Rebounding – a routine that consists of a combination of several exercises while using a trampoline! Get ready to not only have lots of fun but also increase your strength, aerobic fitness and flexibility while bouncing up and down. Just a word of caution to get ready to feel the burn after your exercise though.
Build strength and tone your body through graceful yet impactful movements at WeBarre. It combines ballet, yoga, pilates and strength training in an invigorating workout that'll transform your entire body to become leaner, more sculpted and with better posture! No dance experience or tutus are needed, but feel free to come in one to add a little fun.
Work your way up to the top at Climb Central without having to worry about weather conditions. And did you know that Climb Central has the tallest indoor climbing wall space at approximately 1,000 square meters?! And for plus points? Well, it's air-conditioned! #enoughsaid
If you're already a fan of ZUMBA, a Latin/American workout that incorporates rhythms and dances moves, you'll want to check out Aqua Zumba, a workout that's essentially a fun ZUMBA class on land that's modified to the aquatic environment. This workout also allows individuals to get a good workout without stressing your joints and back due to the decrease in gravitational force in the water, making it highly suitable for older adults and individuals recovering from osteoarticular or chronic conditions.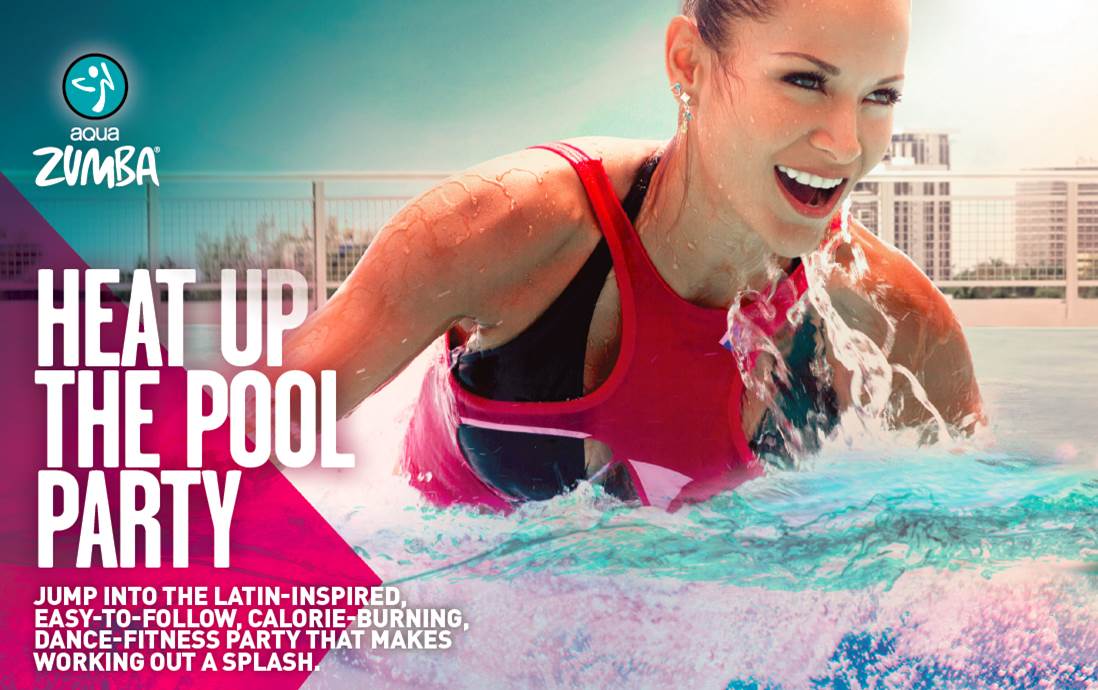 8. Drumming-Inspired Workouts @ POUNDfit
You can count on POUNDfit to make your workouts a drumming good time when you take part in POUND, an addictive drumming-inspired high-intensity workout that combines cardio, conditioning and strength training with yoga and Pilates-inspired movements. The workouts also make use of Ripstix, a lightly weighted drumstick that's engineered specifically for exercising. Designed for all fitness levels, you'll surely find the right groove over here.
Whether you're an absolute beginner or an expert at pole dancing, The Brass Barre is a premier pole dance studio that has pole dance, exotic and flexibility classes for all levels. This unique form of dancing is a sport that trains not only your strength but also discipline. Curious? Give it a go and sign up for any of their trial classes!
Which workout will you be trying this year? Let us know in the comments below! Alternatively, you can also check out these free fitness programmes because, why not?
–
New to Shopee? Get $7 off (min. spend $15) with code*: NORUN
* TNC Applies. Valid for new users from 7 to 14 Jan only.