If you're missing the glory days of old school games, you're not alone! With MapleStory M making waves in the mobile games market and news of OldSchool Runescape launching soon, we felt inspired to share our favourite retro mobile games to bring about those waves of nostalgia.
Best Retro Mobile Games
Pac-Man
The premise remains unchanged: gobble pellets, avoid ghosts and survive to earn points. Bandai Namco have preserved the greatness of the original 1980 game by making sure it looks, sounds and feels the same. While arcades charged you per life, retro mobile games today like Pac-Man allow you to earn arcade tokens in-game and continue past the game over screen for a second chance. So start wakka wakka-ing your way to the power pellet today!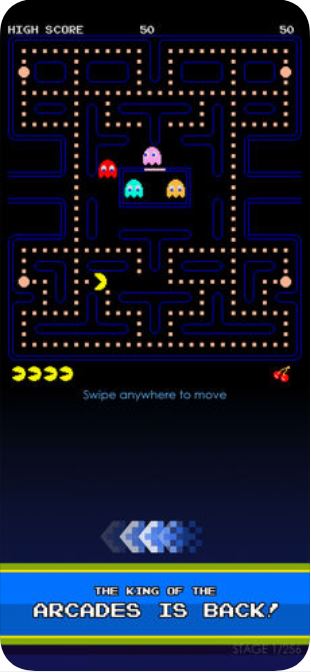 Price: Free With In App Purchases
Sonic The Hedgehog Classic
The cheerful voices exclaiming SEGA, Sonic's finger wagging and catchy Green Hill Zone theme: Sonic The Hedgehog Classic brings back all of these familiar memories and more with SEGA's flawless porting of retro mobile games! Zip through the familiar seven stages as you try to foil Dr. Robotnik's plan of kidnapping the forest animals by being the fastest thing alive. A hallmark of retro mobile games, bring platforming perfection on the go and enjoy the masterpiece that made Sonic a household name.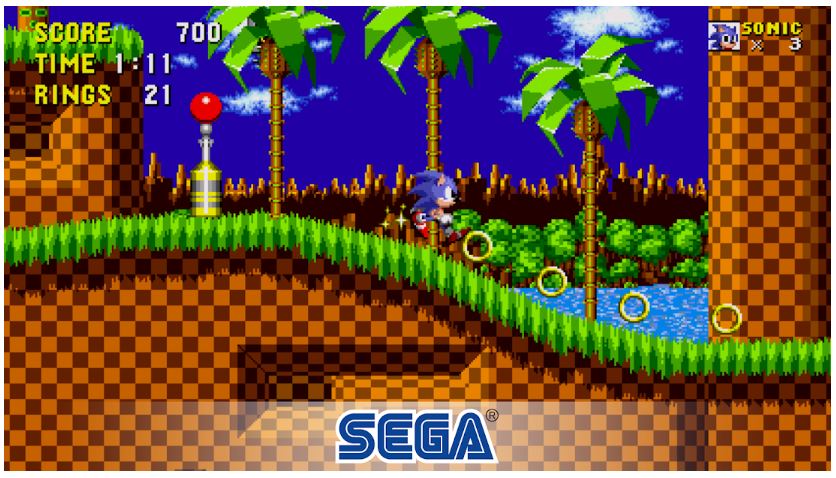 Price: Free With In App Purchases
Chrono Trigger
Developed by Dragon Ball and Final Fantasy creators back in 1995, Chrono Trigger was pegged as the greatest RPG of its time. The strategic gameplay, likeable characters and detailed artstyle harkens back to the good old days of turn-based RPGs. If you've never had the fortune of playing this and love retro mobile games like Final Fantasy, you owe it to yourself to experience this magical adventure at least once in your life!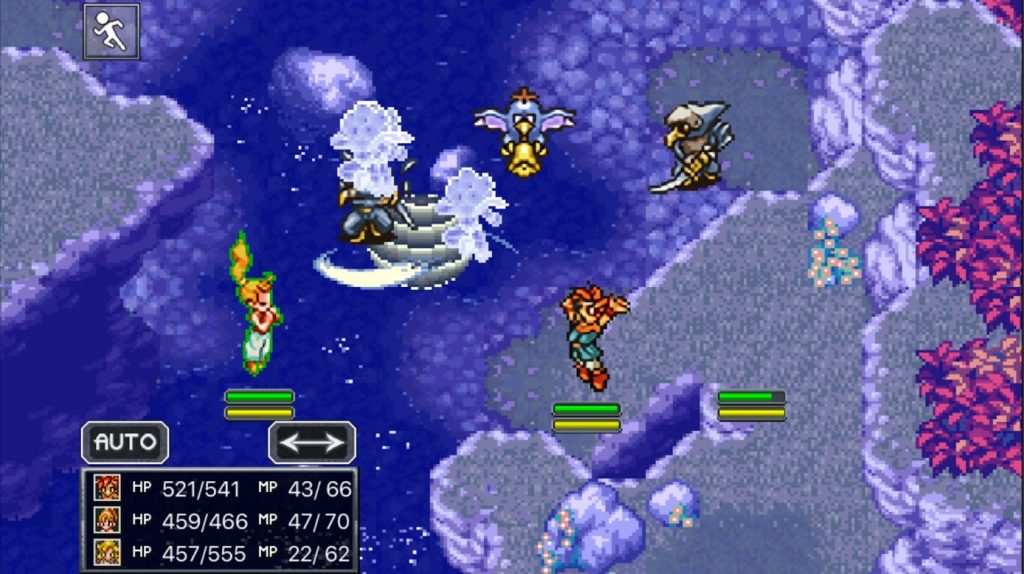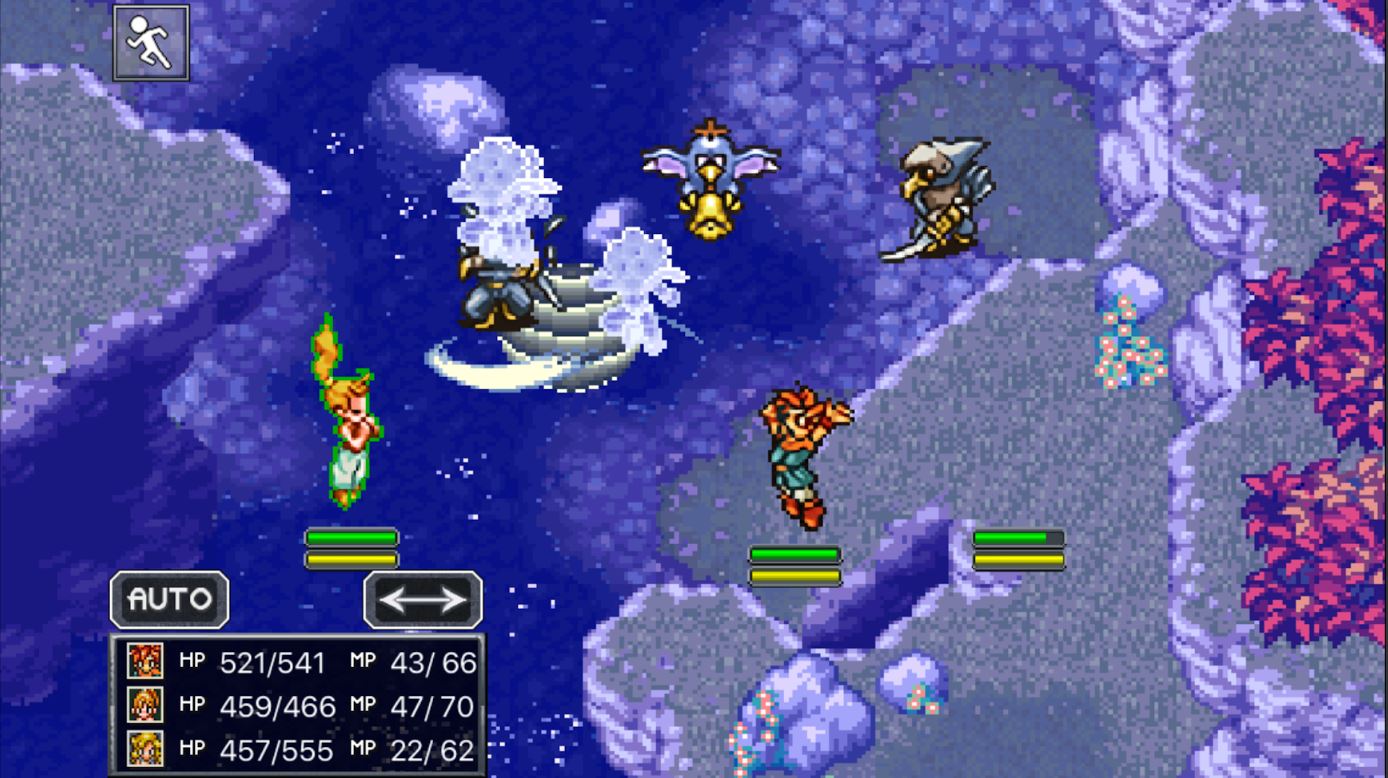 Price: $14.98
Metal Slug X
A 90s arcade classic, the Metal Slug series was infamous for devouring arcade tokens and its hilarious 'engrish' voice acting. Relive the fun of side-scrolling retro mobile games by trying out Metal Slug X! With nothing but a pistol and ten grenades, you'll inch your way across breathtaking levels while taking on elaborately-designed bosses and upgrading your firepower. Featuring the same zany weapons and humour, Metal Slug X tests your side-scrolling shooter skills while on the go.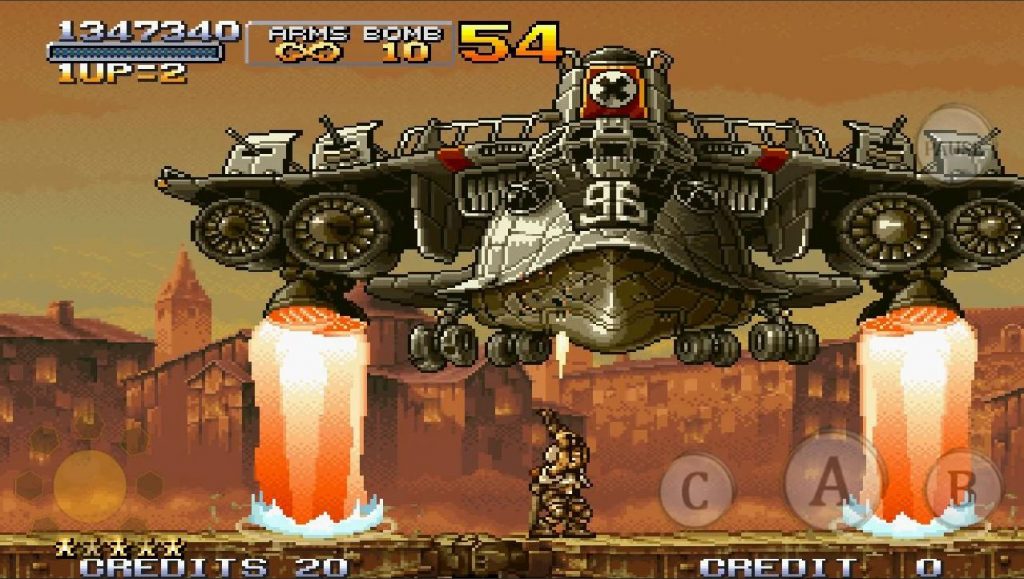 Price: $4.48 Android, $1.48 iOS
Crazy Taxi Classic
Crazy Taxi Classic ports the original's wackiness so you can take your shenanigans on the go! In this open-world driving game, you play a taxi driver who has to ferry customers within the shortest possible time to get the largest possible fare. The appeal lies in how you're encouraged to drive like a maniac! Want to take a shortcut? Go barreling down those stairs. Want to stop on a dime? Drift into the nearby wall. Speed is king here so drive crazily and bathe in the bonus tips that follow.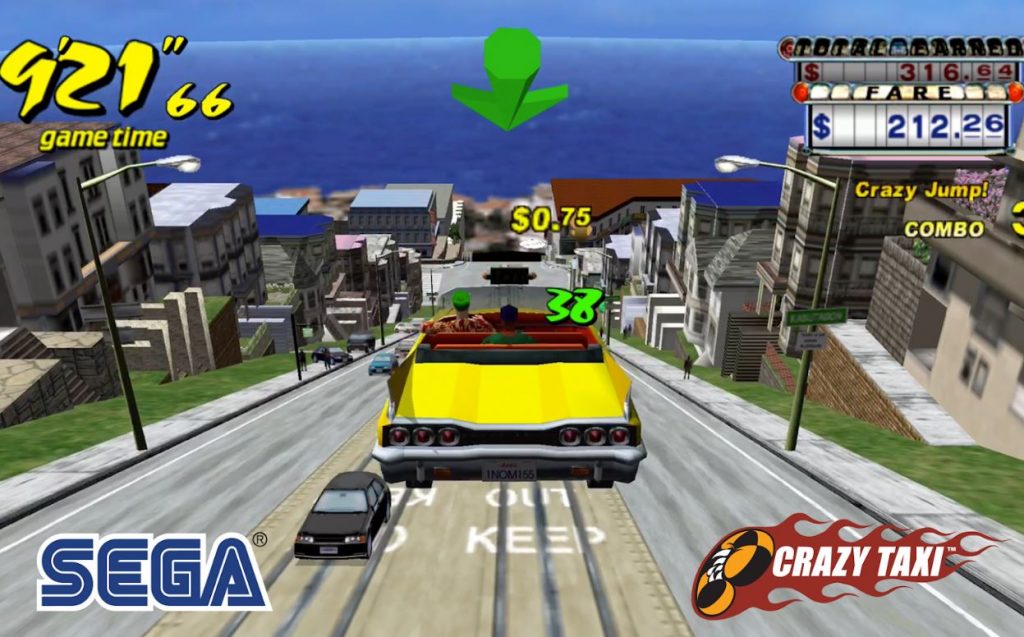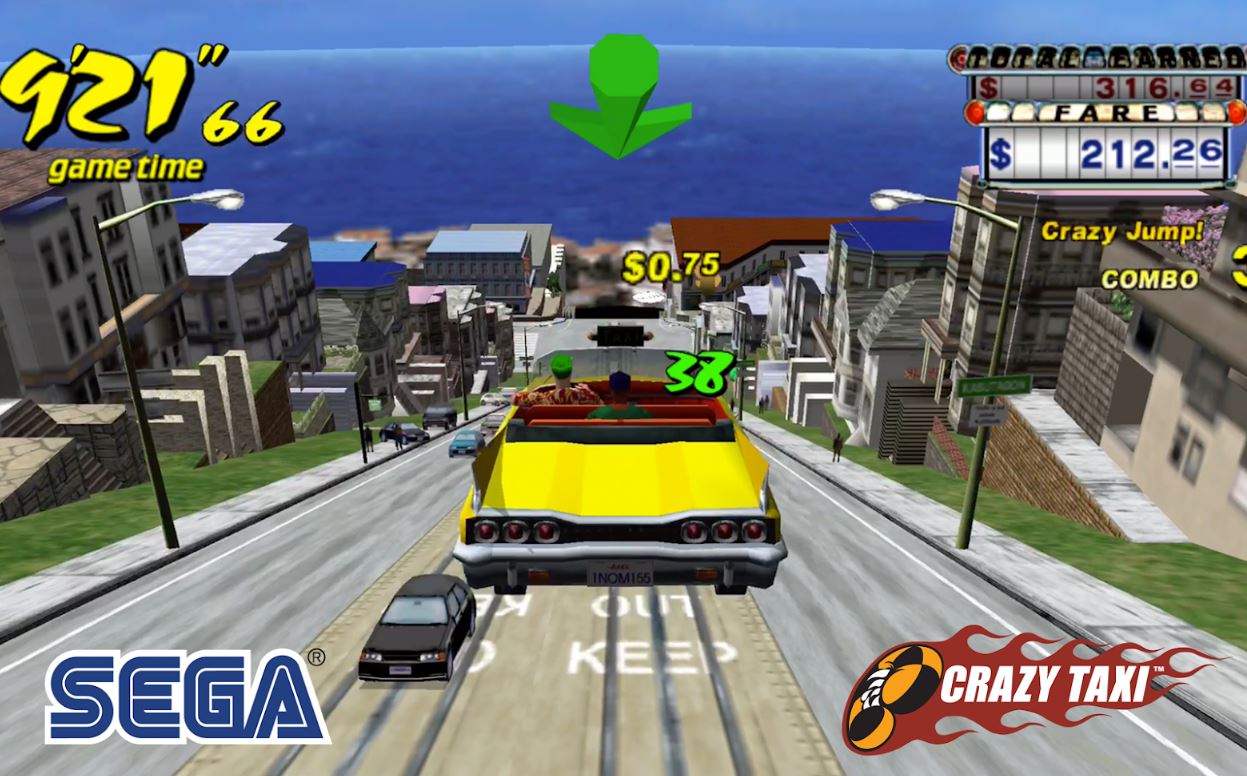 Price: Free With In App Purchases
Atari's Greatest Hits ReMaster
Play games like Centipede, Pong and Asteroids and enjoy the simplicity of what made gaming great decades ago! Whether you're an enthusiast for retro mobile games or wondering what gaming was like for your parents, Atari's Greatest Hits ReMaster is arguably the best representation of gaming's golden age. With an extensive collection of 100 titles, you'll be spoilt for choice! Atari has also included local multiplayer via Bluetooth to make sure you can enjoy these games with your buddies.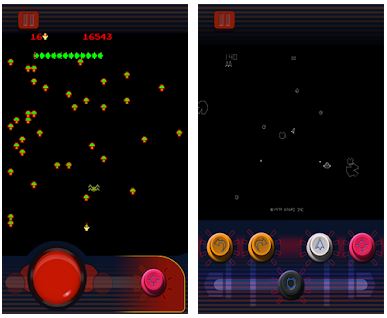 Price: Free Missile Command, $0.99 Per Retro Game / $9.99 For All 100 Retro Games
GunboundM
While the Worms Holy Hand Grenade might be more familiar to some, nothing quite beats the satisfaction of landing an ultra high angle Boomer SS shot in GunboundM! It might not be part of the retro mobile games category but many considered Gunbound as an online gaming staple in the early 2000s. Softnyx recreated the original PC game by including familiar battle mobiles (Bigfoot, Grub, etc.) and sound effects. Customisable avatars also make a return, featuring the artstyle fans know and love!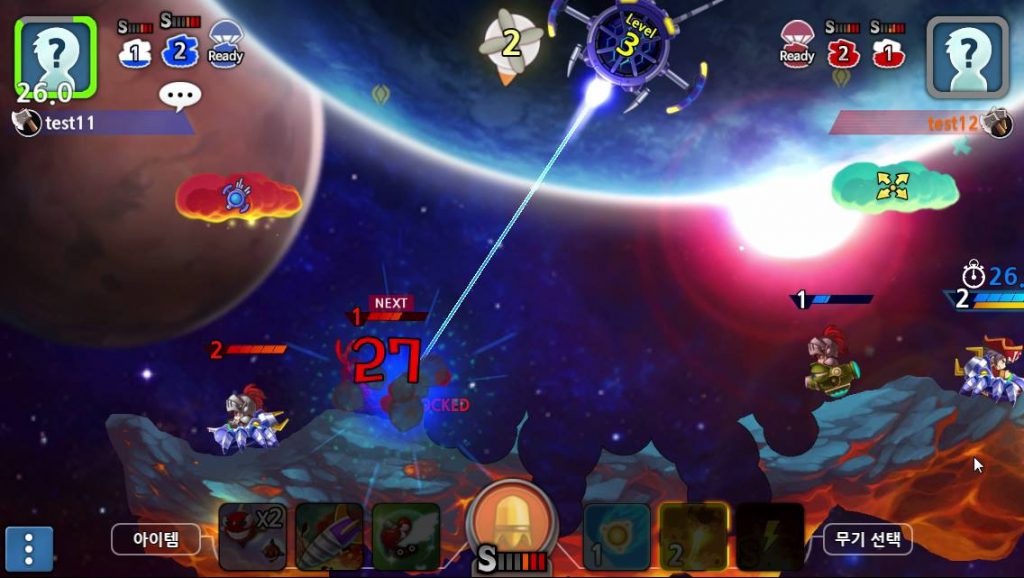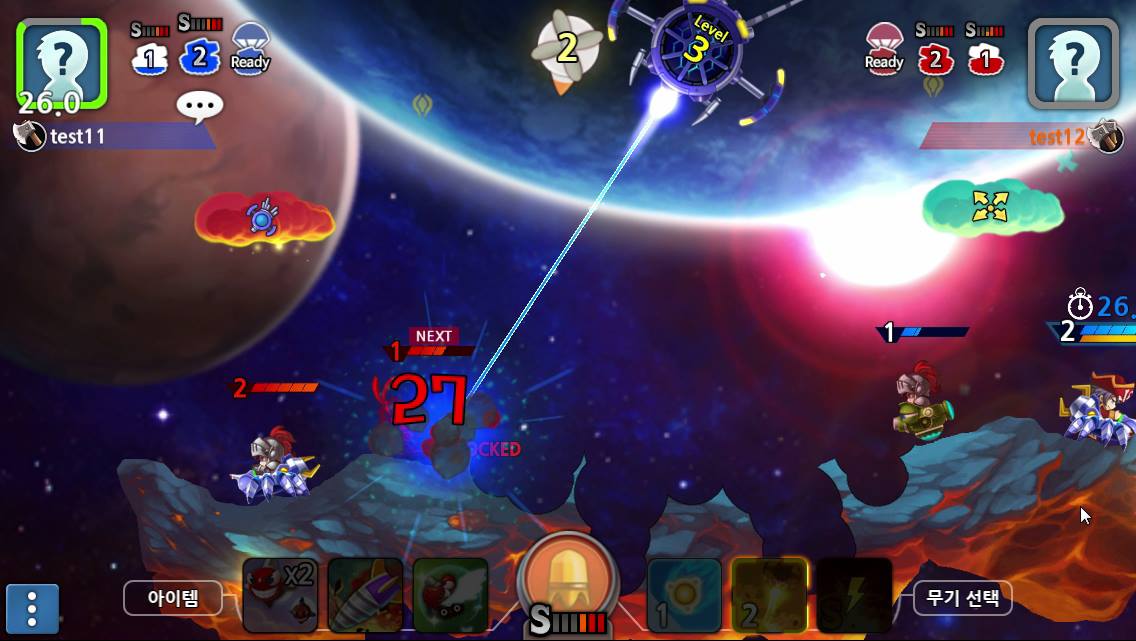 Price: Free With In App Purchases
King Of Fighters '98
It doesn't get more old school than 3v3 brawls in retro mobile games. Recall the good ol' arcade days with King Of Fighters '98! Featuring a robust 38 character roster and deep fighting game mechanics the series has been renowned for, King Of Fighters '98 is exactly as you remember it. Look past the steep learning curve and you'll enjoy hours of fun challenging your friends while pulling off ridiculous combos!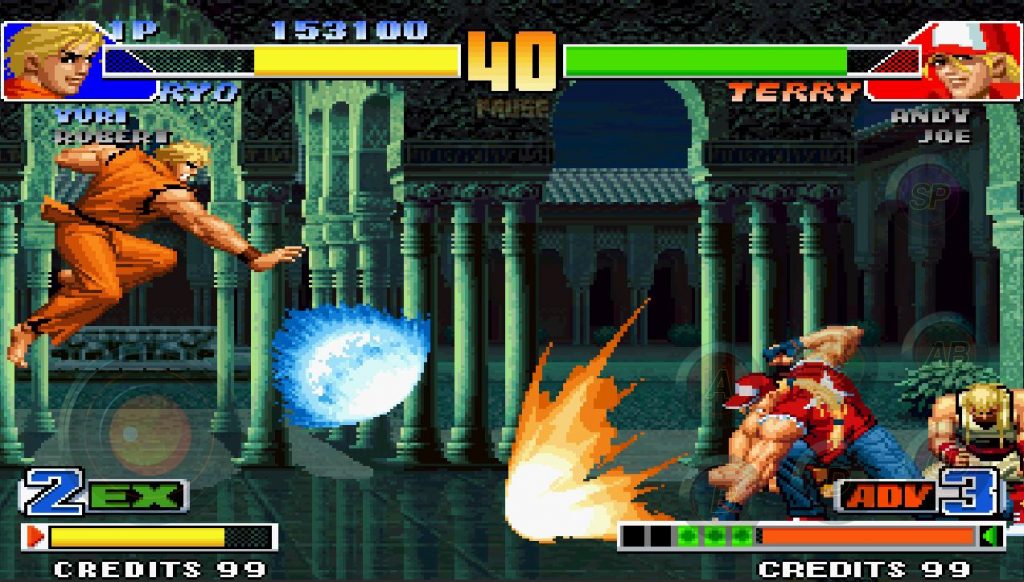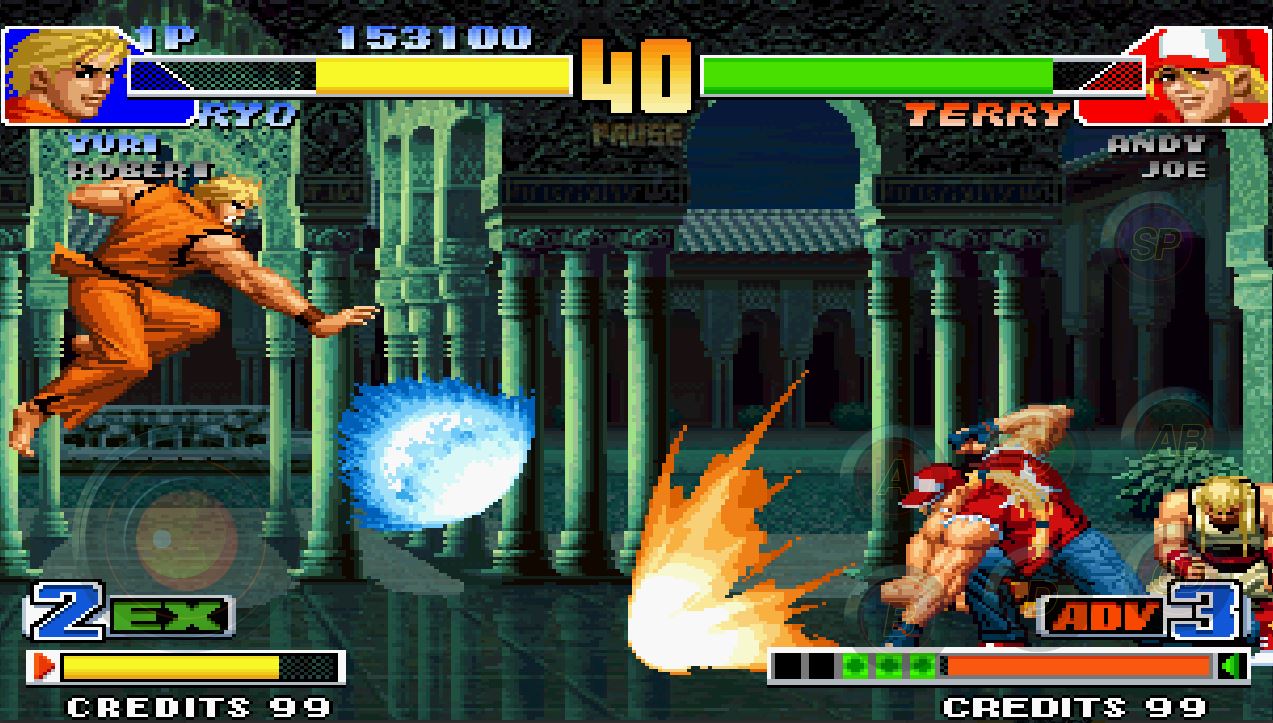 Price: $4.48 Android, $1.48 iOS
Rollercoaster Tycoon Classic
Rollercoaster Tycoon Classic is a faithful recreation of the original 1999 version! Featuring isometric graphics and 95 classic scenarios, RCTC will stretch your management skills. A deep management simulator by retro mobile games' standards, construct giant roller coasters, outfit the park with decorations and ensure a constant flow of visitors to keep your park afloat! Or you could just set the coaster speed to max, comically sending your visitors flying to their death like any normal 12-year-old.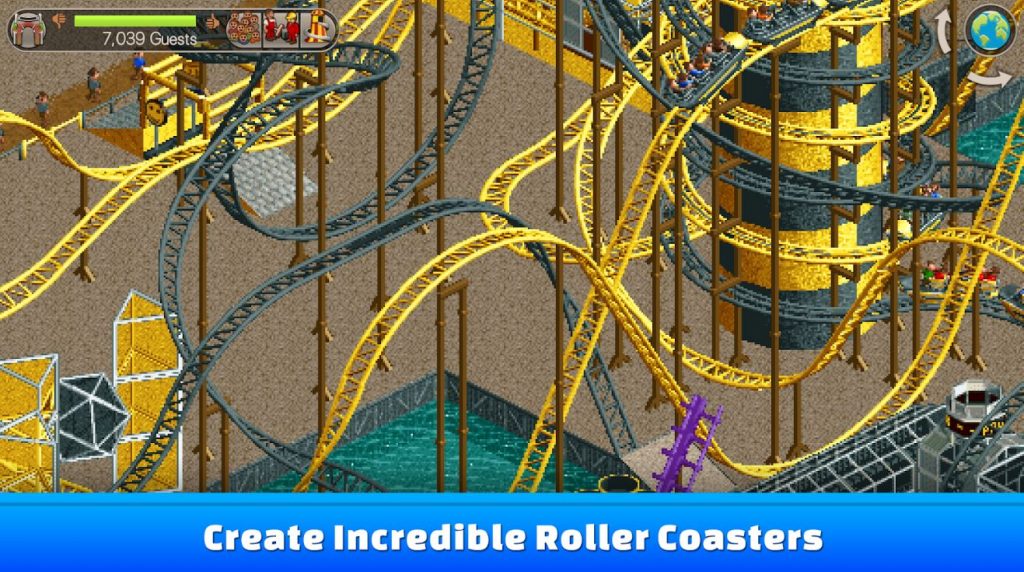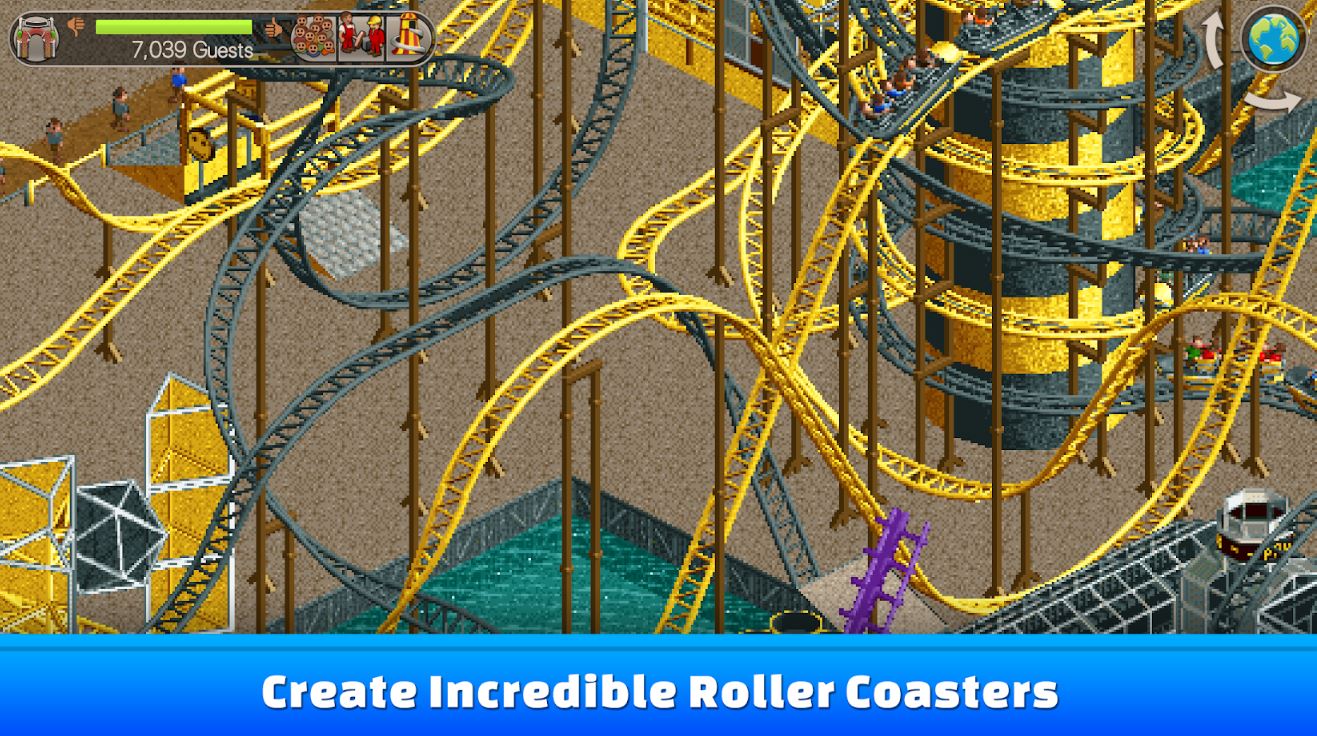 Price: $7.99 Android, $8.98 iOS
Evoland 2
A love letter to the games of yesteryears, Evoland 2 combines the individual elements of various retro games to keep you entertained for hours on end! Filled to the brim with references to video game history, Evoland 2 allows you to play a 2D RPG, shooter, trading card game and fighting game all at once. Without feeling too gimmicky, Evoland 2 feels like a pleasant stroll down the memory lane of retro mobile games.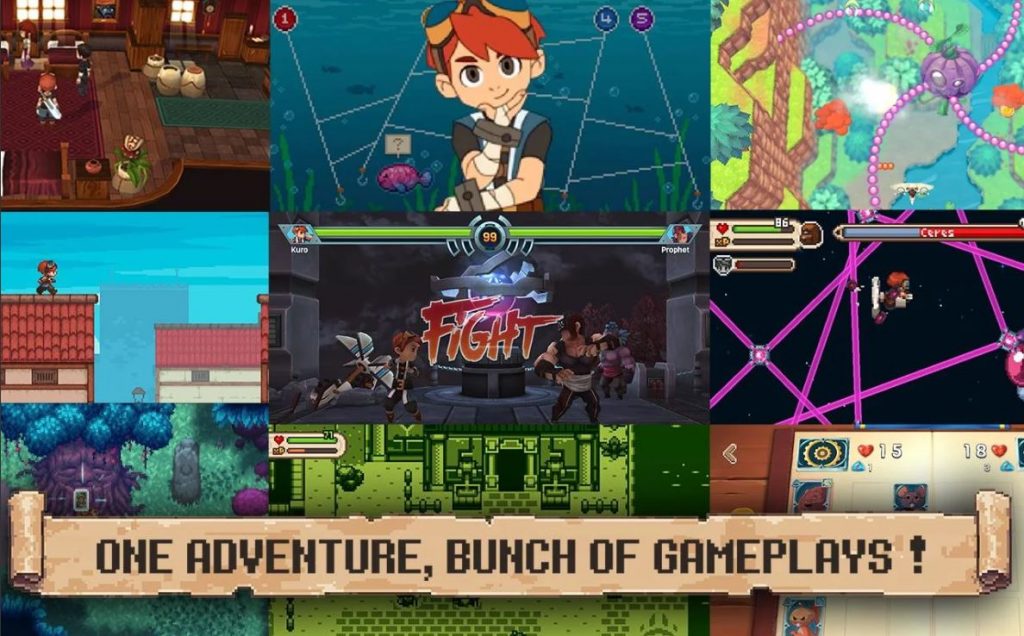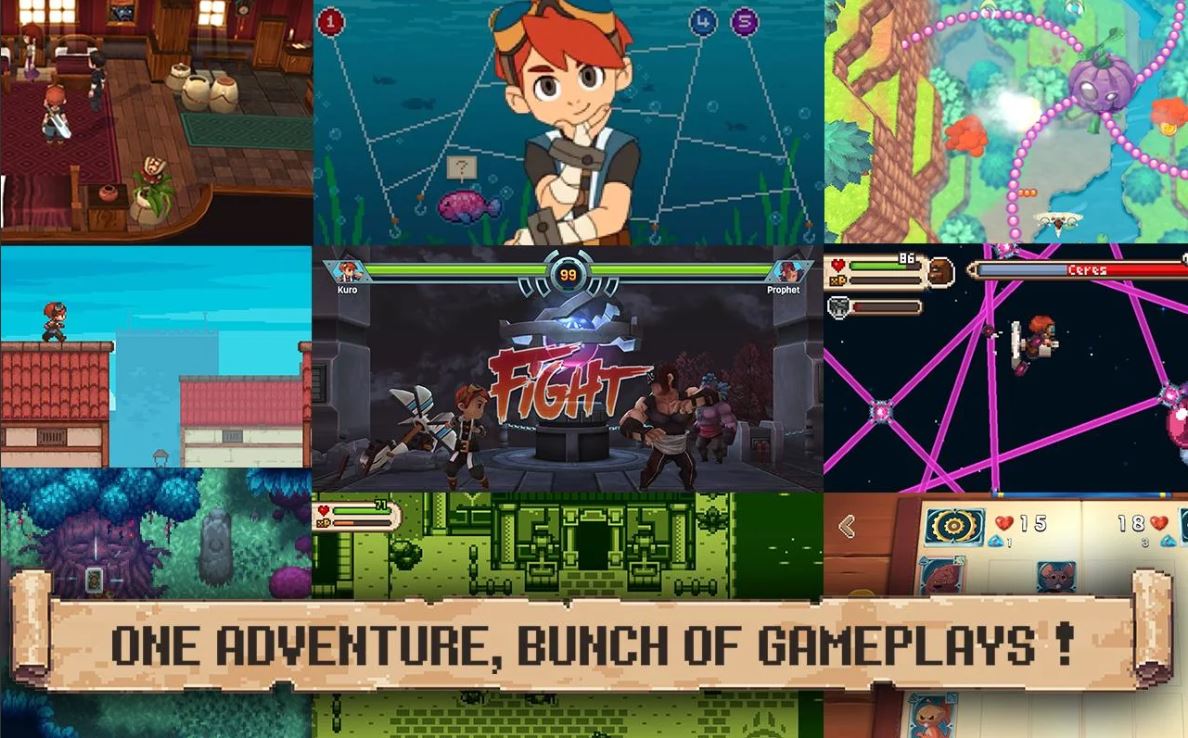 Price: $11.99 Android, $9.98 iOS
Bonus: Snake'97: retro phone classic
No retro mobile games list is complete without this childhood gem. While there are plenty of versions on the market, we have to go with the original version! Warp back to 1997 with this remake of the original Snake, complete with dot-matrix display and monotone beeps! The developers have even designed the game with the Nokia phone aesthetic and included the classic control scheme so you can use the number pad to maneuver the snake.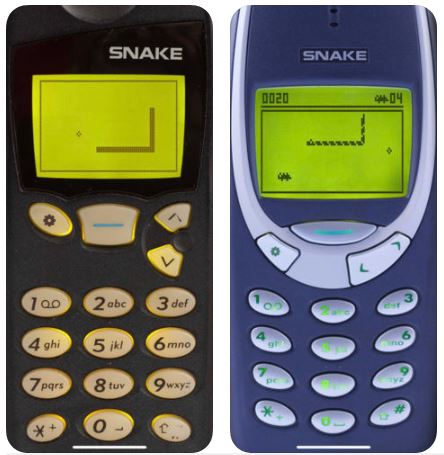 Price: Free With In App Purchases
Once you're done indulging in the waves of nostalgia and enjoying the charm and simplicity of retro mobile games, why not check out our list of arcades to visit in Singapore? Also, if you prefer something more modern, read up on our guide to social gaming with the Nintendo Switch!
---
New to Shopee? Get $7 off (min. spend $15) with code*: RETROGAME19
*TNC Applies. Valid for new users from 3 to 10 April only.