What's the buzz about?
The Aztec Indian Healing Clay Mask, or Aztec Clay Mask in short, has been all the rage recently. With almost 18,000 reviews online and earning itself a 4.3 rating on MakeupAlley, we find it hard to turn our heads away.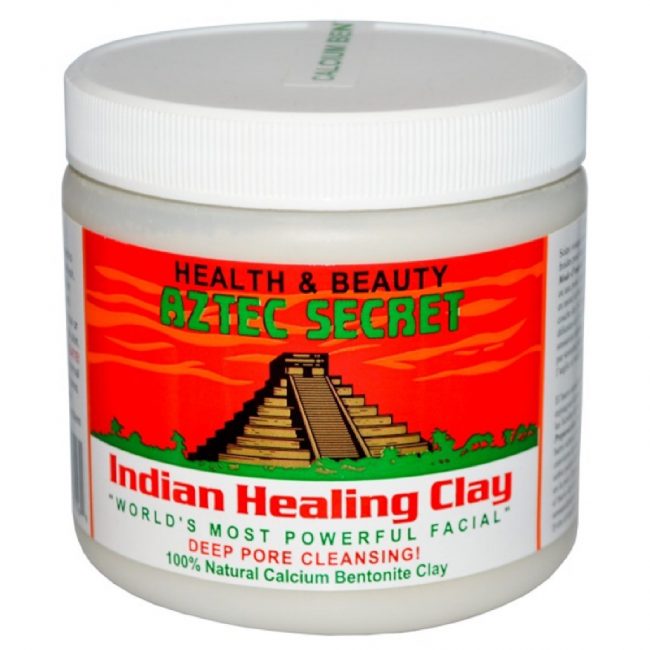 Deemed as a 'holy grail' or 'must-have' product in your skincare routine, the Aztec Clay Mask is a powerful mask that extracts impurities and gunk in the pores while providing pore minimization effects. The Aztec Clay Mask caught a lot of attention when users claimed it helped clear up their complexion and reduce pimple breakouts. Apparently, it even creates a pulsating sensation when applied!
Tell me more about this Aztec Clay Mask!
Made from 100% natural calcium bentonite clay, the Aztec Clay Mask does not contain any fragrances or additives. The mask is suitable for all skin types, although it is advisable for people with sensitive skin to leave it on for only 5 to 10 minutes instead of the usual 15 to 20 minutes. The product also warns that the mask may leave your skin feeling tight and red, but promises that such symptoms are not a cause for concern and will diminish in 30 minutes.
The clay provides the following skin benefits:
Unclog pores

Pores minimization

Promote radiance

Promote skin suppleness

Exfoliation

Whitening

Rebuild damage skin tissues

Even out skin tone

Detoxification
While most people use it as a facial mask, the Aztec Clay Mask can also be used for other purposes such as clay bathes, foot soaks and to relieve insect bites! Did we mention that a huge tub of this multi functional Aztec Clay Mask cost less than $25?! Talk about getting a bang for your buck!
However, application of this holy grail clay mask is not as straightforward as other masks in the market. Unlike the fuse-free sheet masks, the Aztec Clay Mask is contained in a plastic, screw-cap jar and has a powdery consistency. In order to transform the powdery clay into a paste consistency, you'll have to either add water or apple cider vinegar into the clay. It is crucial that the mixture contains equal amounts of liquid (water or apple cider vinegar) and clay, otherwise the final product may turn out to be either too dry or watery.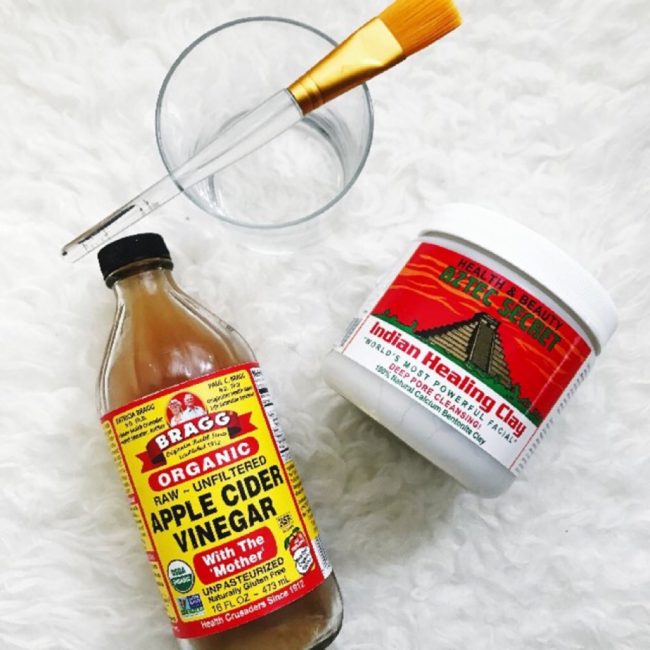 Pro Tip: While both liquids work well with the Aztec Clay Mask, we recommend going for the apple cider vinegar instead. It mixes better with the powdery clay and also provides exfoliating properties. On top of that, apple cider vinegar may have whitening effects and can possibly help to fade acne scars and spots. You can think of it as an extra boost for your 'powderful' clay mask! Also, avoid using metal utensils when mixing the clay as metal will react with the clay and reduce its healing properties.
Does it r

eally

 work?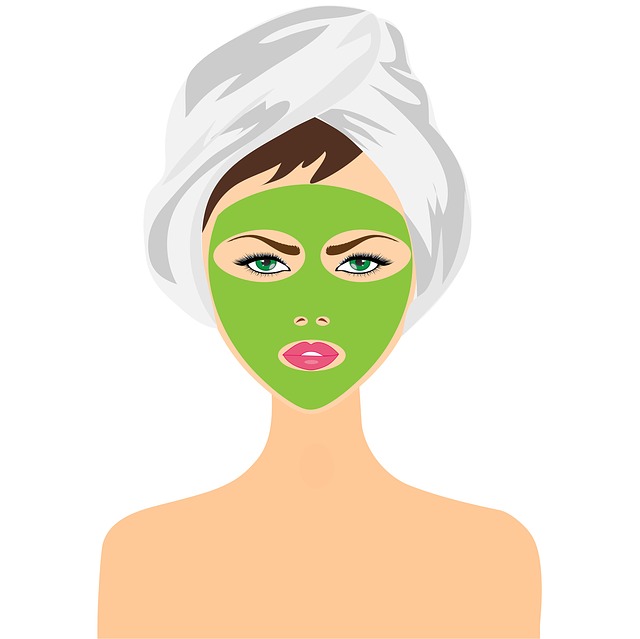 While information for the Aztec Clay Mask is abundant, we thought it would be better if we give you a first-hand account on what we felt about the Aztec Clay Mask! To provide a more holistic review, we gathered thoughts on the product from both genders! Who said clay masks were reserved for girls only? Guys can step up their skincare game too!
What she thinks about the Aztec Clay Mask
With a sensitive and combination skin type, I'm often cautious when trying out new skincare products. This explains why the "world's most powerful facial" seemed intimidating to me at first. I started using the Aztec Clay Mask in hopes that it would prevent the occasional pimples and small bumps on my nose and chin. I also hoped that the product would be the solution to my stubborn blackheads.
As someone who prefers fuss-free skincare products, I found the mixing process of the Aztec Clay Mask a huge discouraging factor. Scooping the content out can get quite messy and achieving the right proportion of liquid and clay is a challenge. I used the Aztec Clay Mask with water, but noticed that it was hard to get the right consistency.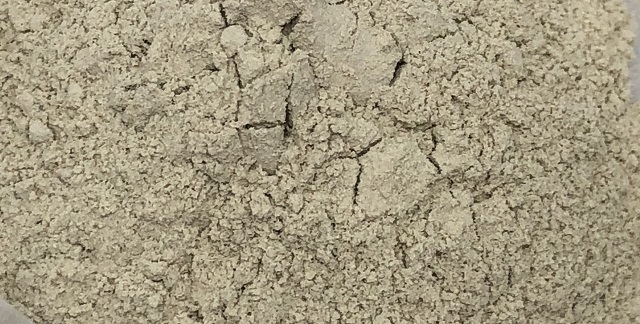 It would be good to invest in a facial mask kit which comes with measuring spoons and other tools for easy mixing. Without the kit, it's hard to estimate the right amount to add. Adding too little water made it hard to dissolve the powdery clay, resulting in an inconsistent mixture. However, adding too much water made the mixture too runny and impossible to apply without creating a huge, splattering mess.
It took several tries before I arrived at the right proportion of ingredients. Despite so, I noticed that the clay mask did not dissolve very well in water. Even after a good amount of stirring, the clay mixture was still clumpy and inconsistent.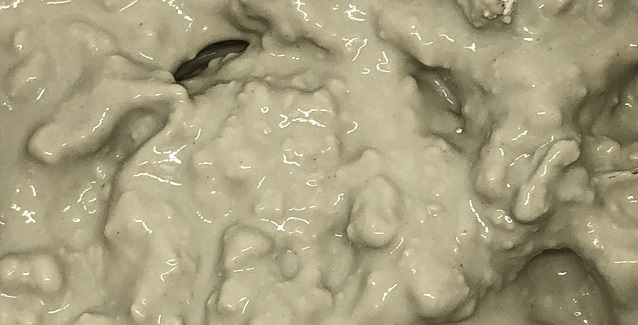 This hindered the application process as the clay chunks did not adhere well to the skin. I also realised that the clay can get stuck underneath my nails if applied with hand, which can be quite annoying. To prevent this, use a brush or spatula for better application.
I found the masking process to be uncomfortable. The mask dried rapidly and felt really tight on the skin, to the point where it was hard for to speak while masking. Any facial expressions would render the clay mask cracked and crinkled. While I did not experience any pulsating effects, I experienced an intense tingling sensation which almost felt itchy. I usually leave the Aztec Clay Mask on for 10 minutes before rinsing the clay mask off with warm water. After removing the mask, my skin had a slight redness which did not bother me since it diminished after 15 minutes or so.
Due to the troublesome mixing process, I only use the Aztec Clay Mask once a week. After the first try, I noticed that my skin felt firmer and looked more radiant. In addition, my pores appeared smaller and the blackheads on my nose were visibly reduced. Skincare products also absorb better and quicker after using the Aztec Clay Mask. These amazing and visible results explained why the Aztec Clay Mask is a holy grail product for many. In my humble opinion, the results were worth the weekly hassle and I would recommend the product to girls who wear makeup on a daily basis. The Aztec Clay Mask is effective at extracting cosmetic build up in the pores for a clearer complexion.
What he thinks about the Aztec Clay Mask
As a millennial with combination skin, Vincent got his hands on the Aztec Clay Mask hoping it would be a solution for his acne problems. Despite the common stereotype that guys are not as knowledgeable or interested in skincare, Vincent has become an Aztec Clay Mask convert and uses it religiously once a week.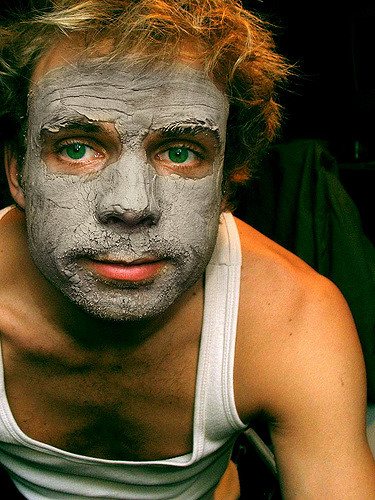 Unlike me, Vincent doesn't really mind the hassle involved. A notable tip from him is to be extra mindful when measuring the portions of liquid and clay. He also recommends using raw apple cider vinegar for better results! The clay mask fizzes and dissolves thoroughly when mixed with apple cider vinegar, which may explain why Vincent did not experience any mixing issues like I did. However, the mixture has a strong scent (due to the vinegar) which some people may not appreciate.
Vincent prefers leaving the clay mask on for about 20 minutes to ensure maximum benefit from the product. While he reported that the clay mask felt tight on his face, he was not really affected by the sensation.
After washing off the clay mask, Vincent usually experiences redness on his face which diminishes after 30 minutes. He recommends moisturizing your face after as he found the Aztec Clay Mask to be a little drying.
While Vincent did not experience any visible results after the first use, he mentioned that subsequent uses made his skin smoother and bouncier than before. In addition, he noticed that his pimples reduced and his pores as well as blackheads were not as visible as before. He enjoyed using the Aztec Clay Mask as it made his skin feel extra clean and detoxified. Vincent believes that this holy grail product will be a great skincare addition for guys who have large pores or experience acne problems.
The final verdict?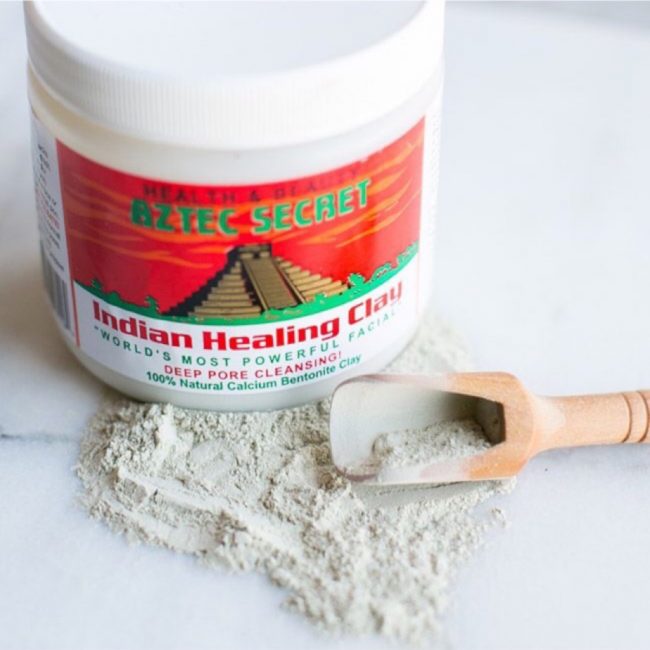 If acne, blackheads and enlarged pores are some of the skincare problems you face, you will definitely fall in love with this holy grail Aztec Clay Mask! It produces visible results after one to two uses, significantly shrinking your pores and improving your acne problems! If you can overlook the slightly inconvenient mixing process, this is an affordable and effective product for both genders! 
While we adore the Aztec Clay Mask and think it's a must-have in every skincare routine, we understand that everyone's skin is unique and no two experiences with the Aztec Clay Mask are the same. Always remember to do a patch test if you're unsure how your skin would react. Stop using if you experience adverse effects from the product. Consult your doctor when in doubt.
Besides this holy grail Aztec Clay Mask, here are some other cult skincare products you may enjoy! Caring for your skin starts from choosing the right cleanser, find out which cleansers are recommended for your skin type!