We don't know about you, but we've been disappointed with these so-called Holy Grail skincare products recommended by famous Youtubers that really turned out… meh. We figured that they probably didn't have to go through Singapore's hot and humid climate that usually leaves us with oily t-zones, dry skin, running mascara, and smudged lipsticks. 🙁
Though we cannot control the insane weather conditions, we can control the products we use to make the best of the situation (and remain looking flawless AF).
We've asked around and here are the top 11 cult skincare products that are raved by your true-blue Singaporean ladies! You're welcome lah~ 😉
1) For starters, you will have to cleanse your face with an oil cleanser and then a facial cleanser:
This is very mafan (trans: troublesome), we know. But this is essential to clear your skin of all other residues. You can start with the Banila Co Clean It Zero Balm, which is well-known for its ability to clean off everything and anything, even your waterproof and smudge-proof mascara. It is also apparently super effective at breaking down excess sebum. Simply apply the balm to your face and watch it turn into oil as you rub it into your skin. Remember to use warm water to wash it off once you're done.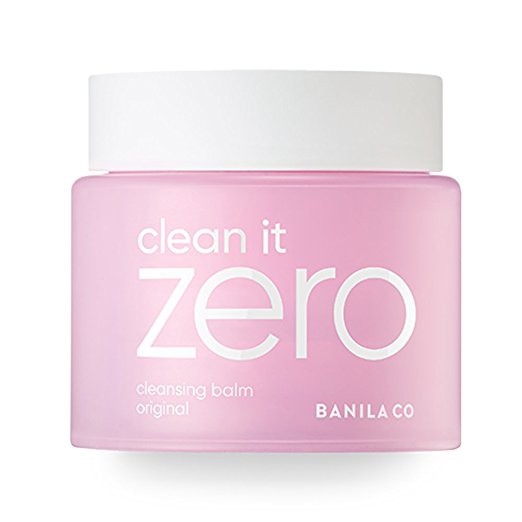 Promising Review- "This stuff is amazing! It seems deceptively waxy, like coconut oil, but immediately melts into a watery oil that spreads all over. The first time i used way too much, it's more like cream where a just little dab will do. Add water and the oil is GONE. This has replaced my HG Clinique take the day off, because it completely removes any makeup without drying out my skin or leaving an oily residue." – engk916
After cleansing your face with the oil-cleanser, we will need to clean our face once more with a water-based facial cleanser and our top pick will go to the popular COSRX Low pH Morning Cleanser that has the perfect pH balance to perfect the acidity level of your skin (which is naturally at a pH of 5.5 btw), preventing your skin from becoming too dry.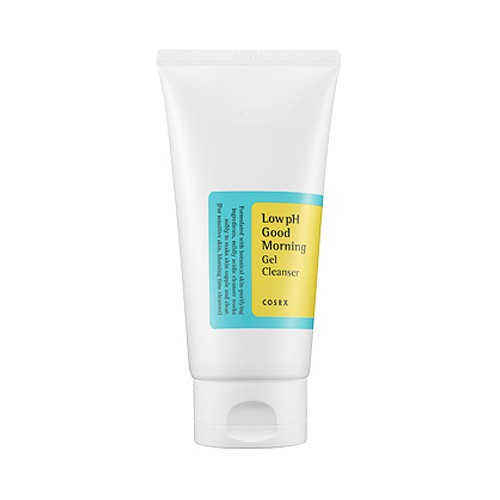 Promising Review- "I've only been using the Low pH Morning Cleanser for about a month, but wow! I think I've found my new holy grail cleanser. My skin is clearing up already and looking much happier and healthier than it has with any of my past cleansing routines." – Übersetzen
2) Next, you will have to tone your skin:
This is to re-balance the pH level of your skin because cleansers and soap can contain too much alkaline, leaving your skin dry and sensitive. Our pick? The Pixi Glow Tonic Exfoliating Toner, which is a gentle exfoliating toner that helps removes dead skin cells to make your skin appear healthier and smoother. It includes aloe vera and ginseng, making it an ideal toner for all skin types.
Promising Review- "I've been using the Glow tonic for about three months now, 1-2 times per day. I'm really liking it! I'm not bothered by the smell, so that's a plus, and I've also been using medical gauze to apply it (a la Caroline Hirons, so as not to waste product- a terrific suggestion). I am very pleasantly surprised, and I have to say my skin looks great! I've found that using a low % acid product more often than a higher % less often has really made my skin constantly clear, and has helped me tremendously with hormonal breakouts. My skin looks good all the time now, and if I happen to still get the odd hormonal spot here or there, it never develops into much and completely disappears within two days. I will definitely continue to buy this product, I'm actually pretty impressed at how well it works." – laureg
3) And then relax with your Face Masks:
This is one of our favourite steps. Facial masks are essentially designed to give your skin the extra boost of hydration or moisture. We did a little digging around and it seems like the cult favourite amongst many Singaporeans at the moment is Japan's Kose Cosmeport 7-Day Clear Turn Babyish Mask that comes conveniently packed in a ziplock bag (perfect for travelling around). There are even three different variations – moisturising, whitening and plumping- guaranteed to suit your needs.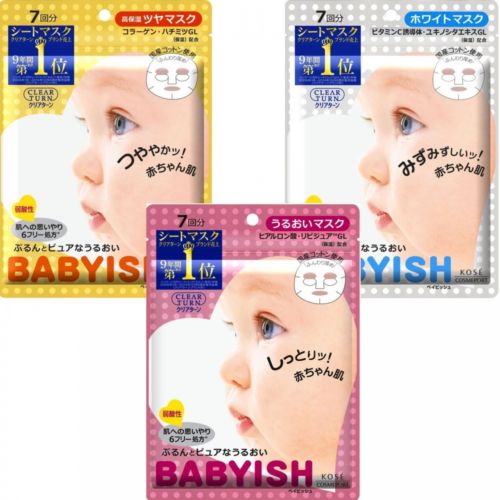 Promising Review- "True to its claim, I think this is a mask that will make your skin looks like baby skin instantly! Almost every time after I wore this mask, I feel like my skin was baby soft. Although there are times when I feel like it's just 'okay', maybe because I wore it during bad skin day, but I think this is a pretty good mask, especially for the cheap price " – feburaryth
4) Next, apply your essence:
This is literally the heart and soul of the popular Korean skincare routine, which has slowly integrated itself into the Singaporean routine, and for good reason too! If you're wondering what exactly are essences, they are products that essentially contain ingredients that can help brighten and even out skin. Unlike other steps, this step is highly dependent on your current skincare need. If you're mainly looking to moisturise your face in Singapore's horrible weather, we'll recommend the cult favourite Laneige Water Bank Essence that even claims to keep your skin hydrated for up to 24 hours!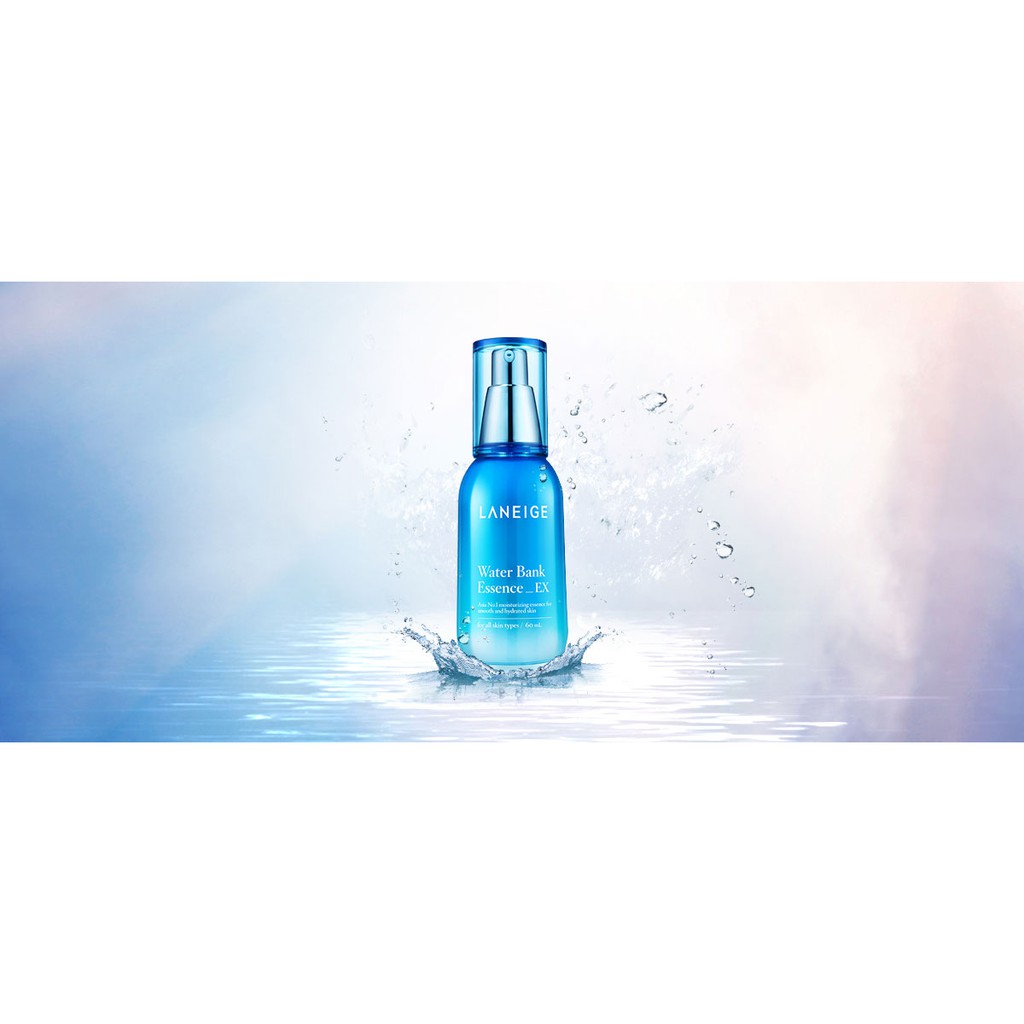 Promising Review- "Bought my 3rd and 4th bottle. This has become an essential step after toner and before moisturiser. I definitely see a difference after including this in my skincare routine. Skin is plump and smoother after usage. Unlike many others, I actually love the floral scent. True to its claim, it is indeed suitable for all skin types. An additional bonus is that it comes in a beautiful glass bottle with a pump. Truly value for money." – therealagnes
5) And your serum:
Okay, if you're still feeling hardworking, move on and drip some serum to satisfy your skin's thirst for nutrients. Our favourite is one of the newest kid in the skincare market – The Ordinary Hyaluronic Acid Serum – that is probably one of the best and most affordable hyaluronic acid serum right now. Apparently, the formula of this serum was even engineered and designed to penetrate your skin and improve your skin's hydration level drastically.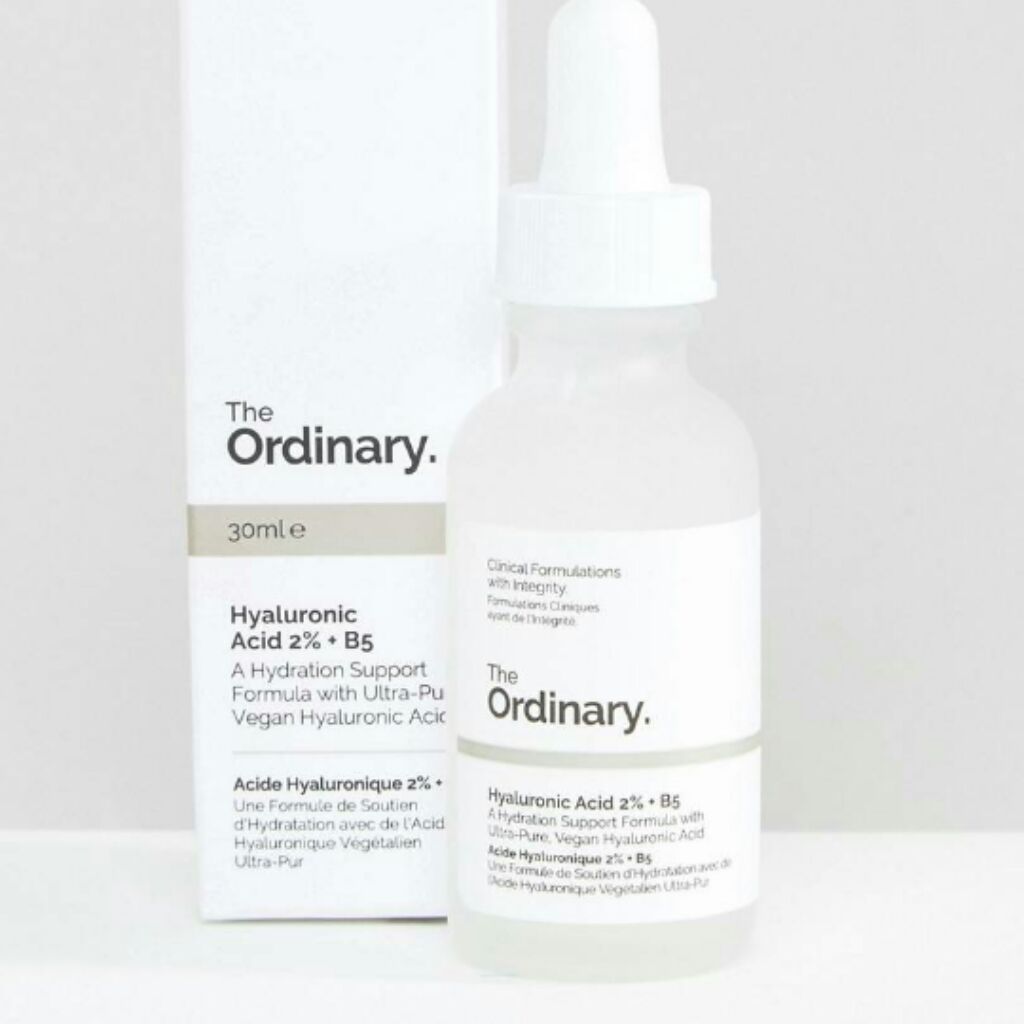 Promising Review- "I've had incredibly oily skin for years now, like it would get crazy oily within three or four hours after washing it. I tried so many products marketed for oily skin, but they all just made me more oily and some even made my skin flaky (but still oily.) Everything I tried to control it was just making it worse. Until I tried this. I've only been using it for a few weeks, but my skin feels so healthy whenever I use it. It feels hydrated, it doesn't overproduce oil, and is so soft. I think the main source of my oiliness was because my skin was dehydrated, so overproduced oil. This actually works, and is such a great price! The serum is really thick and it's sticky for only a minute after application, I tap it into my skin and give it a minute to absorb before I move on to my next step. Highly recommend!" – shannon
6) Apply your Moisturiser:
If essences and serums are meant for treating different skin problems, moisturisers are meant to increase hydration, which will help slow down signs of ageing and improving skin texture. Our recommendation is Dr. Jart's Water Drop Hydrating Moisturiser. It is lightweight, refreshing and even has an innovative feature. Do you know if you squeeze a little cream out, it will burst into tiny water droplets when applied to your skin? It is excellent for all skin types and promises to relieve dry and sensitive skin for a healthier, brighter complexion.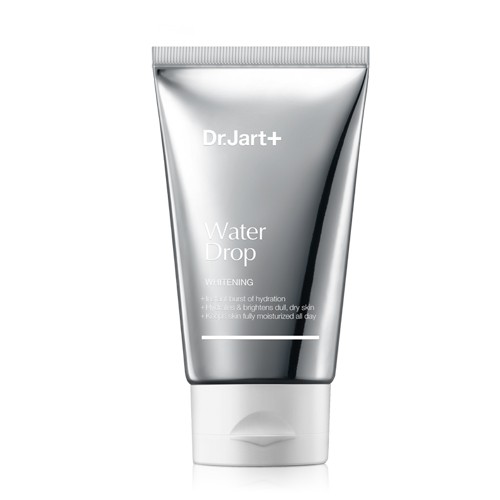 Promising Review- "This would be ideal at night if a serum was layered underneath first. Hasn't made my skin break out. Over the course of two weeks my skin seems somewhat brighter and more even toned which was completely unexpected. Smoothed out fine lines and plumps up my skin" – Gokitty614
7) Not forgetting, sleeping masks or packs:
When you think of sleeping packs, you will immediately resonate this step with the popular cult favourite Laneige Water Sleeping Mask, a gel-type product that provides your skin with intensive hydration and moisture as you sleep. Best of all, unlike other creams, the gel is not sticky at all and it gets absorbed so fast that sleeping with it is comfortable. This is really god-sent.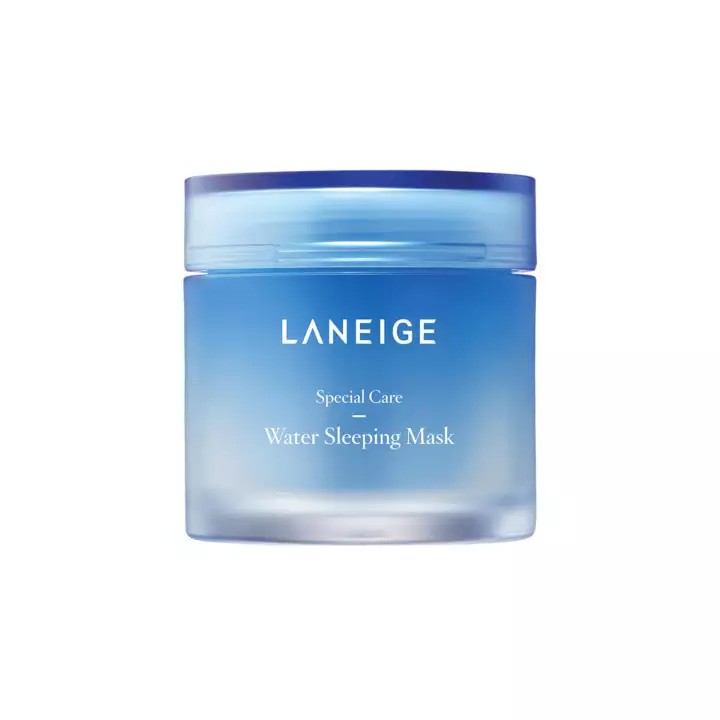 Promising Review- "Holy grail. I'm in love with this stuff. I use Differin every night, so sometimes my skin can be a little sensitive. Other moisturisers I have tried burned my skin upon application (e.g. Neutrogena Hydro Boost, Simple Skin Quench Sleeping Cream, Cerave Skin Renewing Night Cream, just to name a few…) Laneige has never burned my skin. It goes on smoothly, sinks right into my skin with no sticky feel, and smells heavenly. I can apply layers of it to my face without it ever feeling heavy. My skin feels so good after application. It soothes my skin and has never broken me out. " – Keumheea
8) Lastly, eye cream:
Admit it! Most of us neglect this step. But, we're here to tell you why this step is essential. First and foremost, our eye area has the most delicate, sensitive and thin skin, which is also why it requires different moisturising needs as compared to the rest of your face. If you simply slab on your moisturisers or serums under your eye, you might have premature fine lines (if there is insufficient moisture) or milia seed (if there is too much moisture). Scary~ Which is why we are recommending the best Sulwhasoo Concentrated Ginseng Eye Cream. Albeit on the expensive side, this cream has been proven to help soften the skin and prevent the deepening of fine lies. Something that is worthy of your hefty investment!
Promising Review- "I have to also give praise, and 5 out of 5 to this cream. I have never used such an expensive product before but I am actually very impressed. I apply this on a night to my fine lines, and although I have yet to see a major difference, I do like the way this feels. I can feel a difference in my under eye area, the skin feels softer and more even. This cream feels like it is really nourishing my skin, and providing intense moisture to my fine lines and thin skin.  " – alison_k
9) If you have a nasty zit, apply your pimple cream or stick on your pimple patches:
This is an extra step but extremely necessary if you have a nasty and stubborn zit on your face. With so many products in the market, we have to say that our favourites are the new La Roche-Posay Effaclar Duo Plus Cream and the cult favourite COSRX Pimple Patch that are excellent products to have especially if you have acne-prone skin. The former even claims to have a visible efficacy from 12 hours and maintains positive results after 2 months! And if you're a compulsive pimple picker, you might want to invest in the latter, which has been proven to help reduce inflammation and help heal pimples much faster.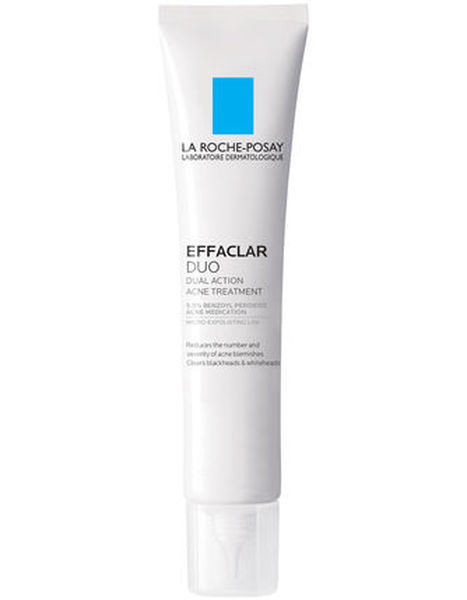 Promising Review- "Holy Grail! My skin went completely haywire a year ago when I was put on thyroid medication and I started breaking out like crazy, finally discovered this product, and after about a month's use my acne started getting better, now break outs are almost completely gone, and my skin texture feels smooth and "clean". The only downside is that it can be drying on sensitive skin, so I use night cream or Lancome Visionnaire on top of this during the colder months." – Ambien
Promising Review- "As previous reviews have stated, amazing for compulsive pickers like me. Reduces inflammation, helps spots heal much faster and scar less. I find that it helps with cystic acne too, the inflammation and tenderness subside faster when I use these. The best part is that it helps me pick at my acne less, though, because it heals so much faster and better. Love it." – Pimpinett
---
What is your favourite skincare product? Share it with us in the comments below!
–
New to Shopee? Get $7 off (min. spend $15) with code*: SGSKINCARE
*TNC Applies. Valid for new users from 22 to 29 May only.