Gone are the days of devices that cut corners and have sluggish performance. Budget phones today are all about looking good, and even come with some excellent specifications. The best part? Prices are often capped below $450, a real steal if you're on the hunt for the best budget phone in Singapore! Check out our roundup of budget android phones that definitely can hold their own against the flagship giants.
Overview of the best budget phones in Singapore
| | | |
| --- | --- | --- |
| Phone Model | Average Price On Shopee | What We Like About It |
| Poco X4 Pro | ~$449 | 5G connectivity |
| Poco X3 Pro | ~ $399 | High speed |
| Samsung Galaxy A11 | ~$169 | Affordable price point |
| Oppo A12 | ~$179 | Solid all-rounder |
| Huawei Y9s | ~$269 | Gorgeous photos on a budget |
| Realme X2 | ~$343 | AMOLED display |
| Xiaomi Redmi Note 9 | ~$189 | Unbelievable value |
| Samsung Galaxy A51 | ~$388 | Excellent gaming performance |
| Moto One Macro | ~$189 | Detailed macro photography |
| Realme 6i | ~$235 | Battery that will last > 2 days |
| Pocophone F1 | ~$369 | High specifications-to-price ratio |
| Xiaomi Redmi 9C | ~$159 | The complete entry-level package |
Best budget phones for bargain hunters
1. Poco X4 Pro – For 5G connectivity and high refresh rate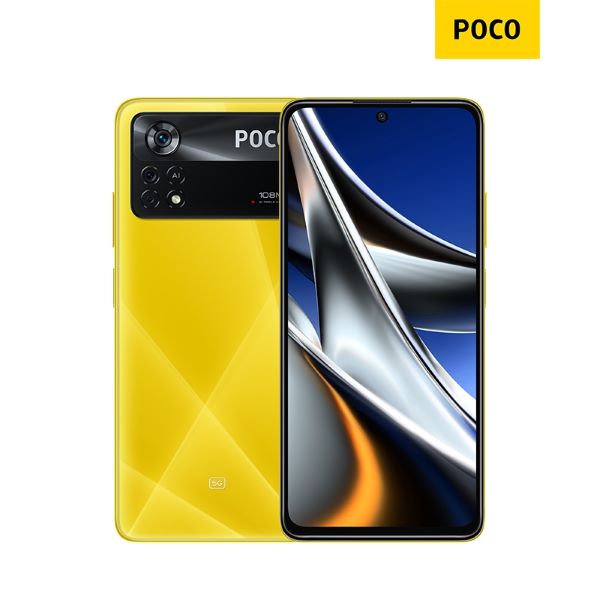 Following the highly popular and value-for-money Poco X3 Pro, Poco has recently released its successor, the Poco X4 Pro (available on POCO Official Store Global) that boasts 5G connectivity. This essentially spells faster data, loading speed, and lower latency for better responsiveness. Furthermore, the Poco X4 Pro also sports a better main camera featuring a 108mp processor, allowing you to take high quality photos on a budget. Those who love documenting their lives on film can also enjoy an impressive 1080p video capability with Dolby Atmos support for an 'all-around-you' surround sound quality with the Poco X4 Pro. 
This new best budget phone in Singapore also has better hardware design – we love its elegant body that comes in laser blue, black, and the iconic Poco yellow! It also has an outstanding AMOLED high refresh display, which allows for a smoother user experience. That said, the Poco X4 Pro has made some cuts from its predecessor. Notably, the Qualcomm Snapdragon 860 on the Poco X3 has been downgraded to a Qualcomm Snapdragon 695. While it still delivers great performance for regular scrolling, gamers that play graphically demanding mobile games would see a drop in speed.
2.
Poco X3 Pro – For tech enthusiasts and mobile gamers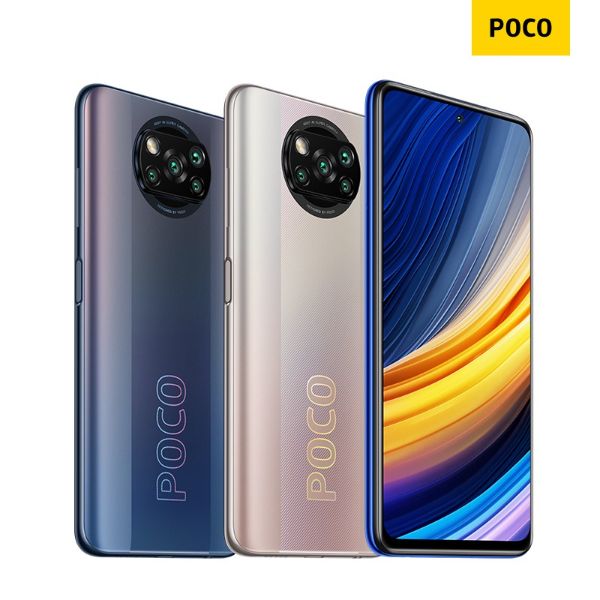 Are you an avid gamer? Then you'll love the POCO X3 Pro 6GB+128GB (available on POCO Official Store Global)! Featuring the Qualcomm SnapdragonTM 860 Mobile Platform, it allows you to play graphically demanding mobile games at high speed. Coupled with the lightning fast UFS 3.1 storage capability, the Poco X3 Pro boasts high read and write speeds, so you won't have to face waiting long times for files and downloads to load! What's more, with a prime refresh rate (120Hz) and touch sampling rate (240Hz), you'll now be able to enjoy smooth, seamless motion in action-packed games for a better experience. 
Pro Tip: For those who are looking for a smaller phone capacity, check out the POCO X3 6GB + 64GB (available on POCO Official Store Global)! 
3. Samsung Galaxy A11 – Unmatched price point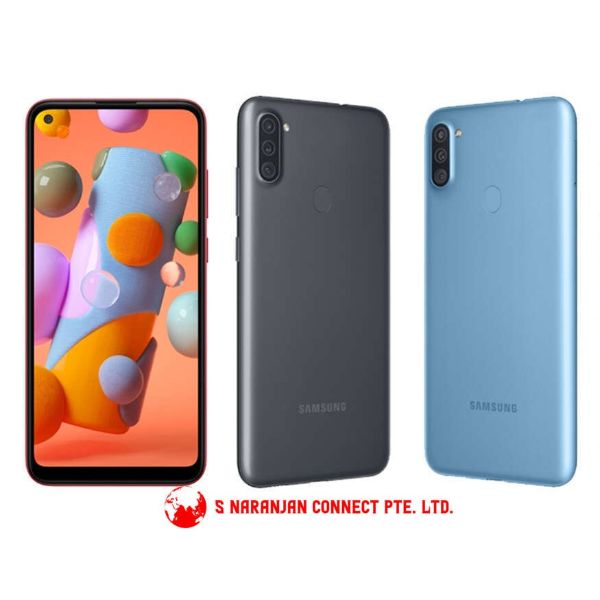 In love with Samsung's One UI but are you on an ultra tight budget? You'll certainly want to take a look at the Samsung Galaxy A11 (available on Naranjan). For $169, this best budget phone offers essential smartphone features plus a polish that's commonly associated with phones from the South Korean brand.
Whether you're attempting to stream your favourite movies or getting everyone into a group photo, the Galaxy A11 has you covered! This is because the phone includes a noteworthy 6.4-inch LCD display to an ultrawide lens. There is even a USB-C port that allows for faster charging and data transfer.
4. Oppo A12 – Jack of all trades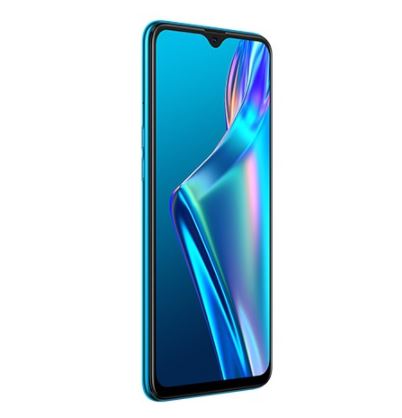 With a solid battery life and camera setup, the Oppo A12 (available on hello-shop) checks all the boxes to earn a place on this list of best budget Android phones in Singapore. At less than $200, you'll be hard-pressed to find a smartphone that offers a better value-for-money proposition.
Featuring a dynamic 3D back panel and waterdrop notched display, the Oppo A12 effortlessly conceals its budget price tag by giving off a premium vibe. Add to this its 6.22-inch LCD screen and AI-powered camera and you have a media-friendly device that holds its own against more costly phones!
5. Huawei Y9s – Triple lens goodness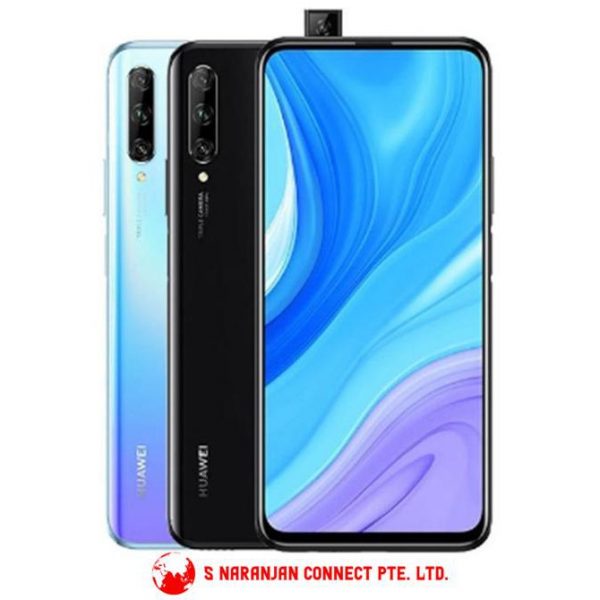 While some of the best budget phones offer tremendous performance, they usually compromise on features like camera quality to keep costs low. If you're a shutterbug, the Huawei Y9s (available on Naranjan) has you covered! Featuring a 48MP primary lens, an 8MP lens for super wide-angle shots and a 2MP sensor for depth-sensing, the triple camera setup solidifies the Huawei Y9s as one of the best budget phones in Singapore for photography.
The Y9s's design is also worth praising — in particular, its slim design, premium glass finish and full HD+ display! Overall, this is a must-own device if you're big on aesthetics and appreciate the camera's versatility. Be sure to put the phone to test at these Instagram-worthy places in Singapore!
6. Realme X2 – AMOLED on a budget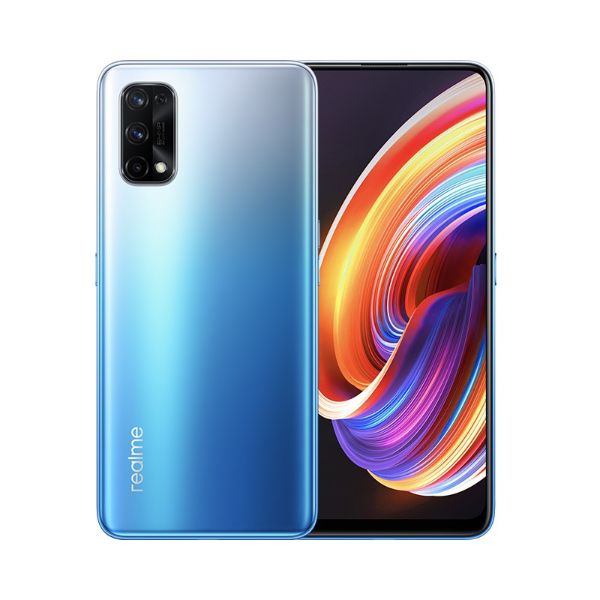 Dazzled by gorgeous AMOLED displays but can't bear to spend extra for it? In essence, AMOLED displays are top-of-the-line technology compared to basic LCD screens and allow you to experience varied colour gamut and full-screen brightness as images come to life. Although they usually cost a premium, the Realme X2 (available on Mobile-Tech.SG) offers a sleek AMOLED display without you needing to break the bank. Watching HD videos on the Realme X2 is truly an experience to behold, easily trumping premium smart TVs!
The Realme X2 is definitely more than just a pretty phone to look at. Throw in a fast-charging 4000 mAh battery, 64MP main camera lens and in-display fingerprint sensor and you have a device that's poised to challenge some of the best smartphones in Singapore!
7. Xiaomi Redmi Note 9 – The value champion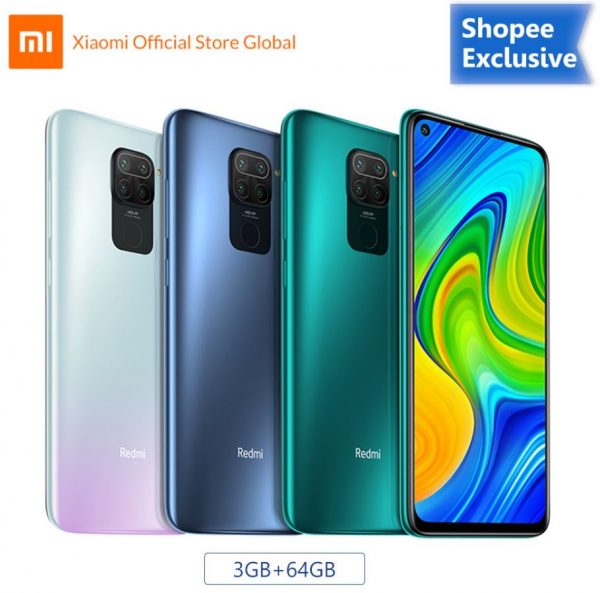 We can't round up our list on the best budget Android phones in Singapore without mentioning Xiaomi! At $209, the Redmi Note 9 (available on Xiaomi Global Official Store) offers unparalleled value for deal chasers. Renowned for manufacturing some of the best budget phones this generation, it's safe to say few expected Xiaomi to double down on its budget roots with the Redmi Note 9.
Incredible price aside, there's plenty to love about the Redmi Note 9. Its MediaTek Helio G85 processor trumps similarly priced competitors, the glossy aesthetic betrays its budget price tag and the 48MP camera is certainly nothing to write off! All of these additions help the device deliver a midrange-level experience at a fraction of what it would normally cost.
8. Samsung Galaxy A51 – For the gamers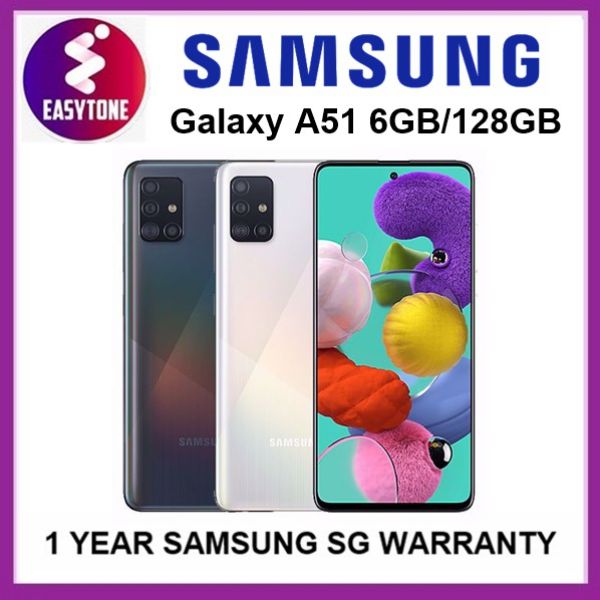 Put off by premium prices for dedicated gaming phones? Pegged as one of the best budget phones in Singapore for mobile gamers, Samsung's Galaxy A51 (available on easytone) boasts a slim design that packs plenty of processing power under the hood. Besides including a Exynos 9611 chipset to handle graphically intensive games like Call Of Duty Mobile, users will also appreciate the A51's Game and Frame Booster features. These combine to help deliver stable frame rates and chug-free performance!
Even if you don't game, the Galaxy A51 offers impressive performance! With up to 8GB RAM and a 6.5-inch AMOLED display, you can multitask while watching your favourite content with rich colours. For what you're paying, you're getting a great value mid-range phone!
9. Moto One Macro – Quality photos up close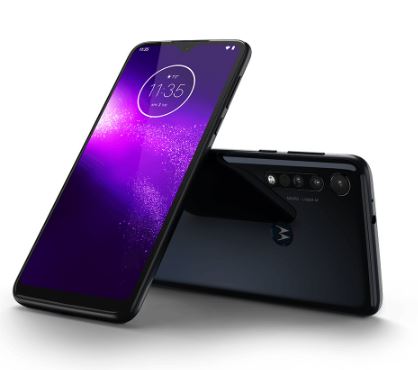 With the best budget phones in Singapore nowadays running on quad camera setups, it's definitely a breath of fresh air to see the Moto One Macro (available on Motorola Official Store) specialise in one aspect! With the dedicated 2MP Macro Vision camera, you're able to capture the smallest of details as you snap photos up close while guaranteeing a clean and crisp image.
Besides focusing on stellar macro photography, the Moto One Macro delivers a decent display and battery life too. It also runs a stock Android operating system so you won't have to worry about sluggish interactions or bloatware!
10. Realme 6i – Huge 5000mAh battery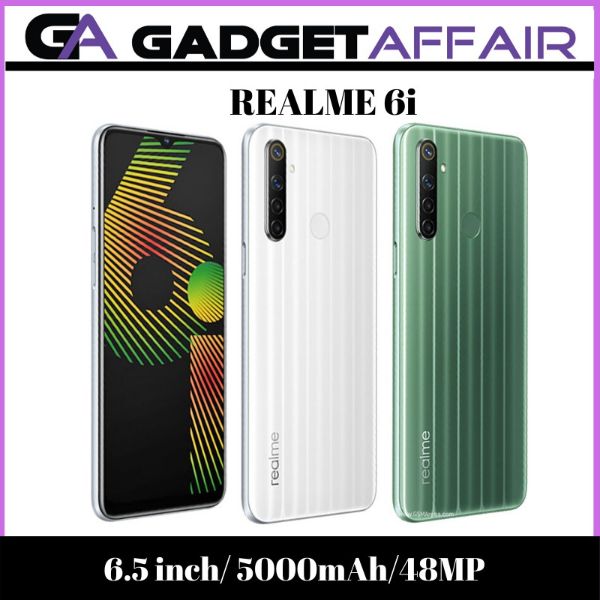 Battery running flat within hours of charging your phone? With the Realme 6i (available on Gadgetaffair), you can say goodbye to daily charging or worrying about conserving battery charge. The Realme 6i packs a whopping 5000mAh battery, high-intensity games and HD video streams. It pretty much gives other budget phones in Singapore good run for their money. 
If you're a light user, the Realme 6i can theoretically last up to a week without charging — simply take advantage of the phone's AI cooling and power saving measures. One battery experiment even showed that streaming videos for an hour only drained 8% of battery! This is a plus for those trying to catch up on your favourite Netflix Asian dramas on public transport.
11. Xiaomi Pocophone F1 – Unparalleled performance-to-price ratio
While Xiaomi devices are often associated with smooth performance at rock-bottom prices, the Xiaomi Pocophone F1 (available on Paramount Mobile) takes this to a whole new level. Simply put — if you're hunting for the best budget Android phones in Singapore under $400, you need to buy the Pocophone F1!
Featuring a Snapdragon 845 chipset, 6GB RAM and 4000 mAh battery, it's remarkable to see Xiaomi cram so much powerful technology into such an affordable device. While detractors might nitpick the phone's overall build and camera, these are worthy trade-offs in exchange for an incredible performing and value-for-money phone!
12. Xiaomi Redmi 9C – A comprehensive package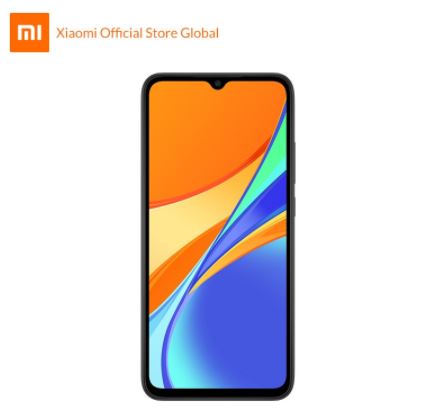 Interested in buying a phone that sets the standard for modern budget phones? To celebrate a decade of innovation in the market, the Xiaomi Redmi 9C (available on Xiaomi Global Official Store) offers everything you could ever need to own one of the best budget phones in Singapore! Highlights of the Redmi 9C include a HyperEngine for fluid game performance, its software-powered AI triple camera and its HD+ 6.53-inch DotDrop display.
While these are common problems even among the best budget Android phones, Xiaomi has taken extra effort to address concerns like huge bezels and blurry photos. With these refinements, the Redmi 9C effectively closes the gap between entry-level and mid-tier phones as it maximises its screen-to-body ratio and image sharpness when you're casually taking photos.
Get the best budget phones on without compromising on quality
With official stores like Vivo and Asus, Shopee has all kinds of brands to suit your budget phone needs! Looking to own a phone that can snap the best photos possible? Read our guide to the best camera phones on the market. Alternatively, check out this essential guide to non-camera smartphones if you require one for work or while serving NS!