Want to impress family and friends with your cooking? We can't think of a better way than to waltz over to your herb garden in Singapore and pick some fresh herbs for your dishes! Toss some basil into your cucumber salad or garnish your homemade pasta with fresh parsley — you'll be amazed at how fresh herbs can turn an ordinary dish into something exceptional. Besides tasting delicious, fresh herbs also offer many health benefits. And believe it or not, our tropical weather is great for growing your own herb garden! 
The best news — growing herbs in Singapore doesn't need much garden space at all. Here's a guide on the types of herbs that'll thrive here and five easy ways to start your indoor herb garden. 
Types of herbs to grow in Singapore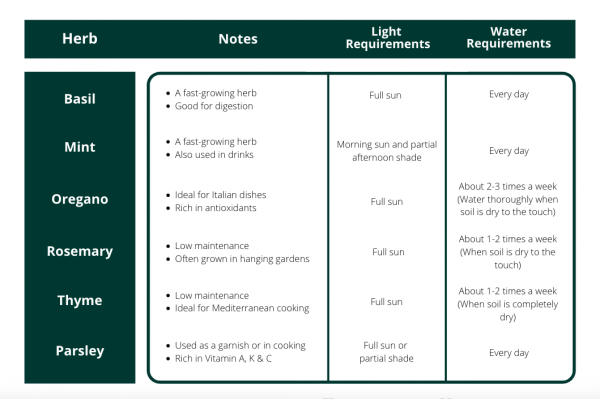 5  ways to start an indoor herb garden in Singapore
1. Hydroponics Herb Planter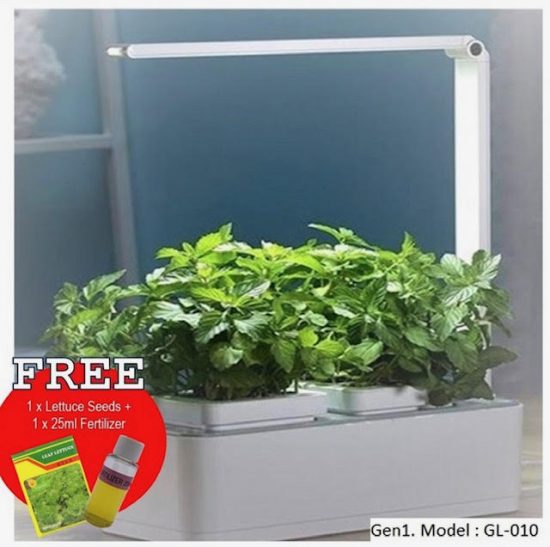 Technology has changed the way we live. So what better way to harness the power of technology by using it for sustainable indoor gardening? Hydroponics herb planters are a popular urban farming method to adopt. But what is a hydroponics herb planter? Simply put, it's the method of growing herbs in your house without the use of soil. It has revolutionized horticulture at home because all you need is electricity and seeds to grow herbs in Singapore. 
You will need:
Hydroponics herb planter

A power source

Seeds

Vermiculite

Fertiliser
How to:
Follow the instructions of your hydroponics herb planter (available on kym3210) when setting it up. Hook it up to a power source, plant the seeds of your choice in the vermiculite (available on kym3210) and watch your herbs grow! 
You can plant herb seeds such as basil, rosemary, thyme (all available on Iris Gardening), and mint (available on Mango Garden Malaysia). With built-in LED light and watering system, the hydroponics herb planter does all the hard work for you. Apart from growing herbs, hydroponics planters can also be used to grow lettuce and cherry tomatoes. 
Maintenance Tips: 
After each change of water (two to three times a week), add fertilisers to your plant. Change the vermiculite when you want to grow new seeds. Place your unused seeds in the fridge to preserve them for later usage. 
2. Indoor Hanging Herb Garden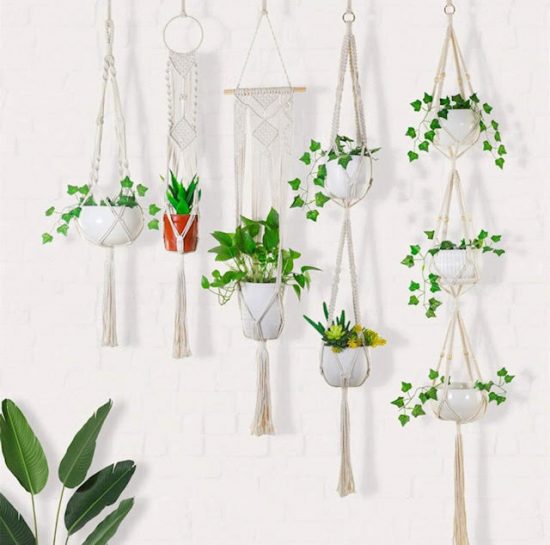 Did you know that you can grow fresh herbs at home and make it a statement decor piece as well? A hanging herb garden adds a touch of greenery to your house. Best of all, this method of growing fresh herbs in Singapore saves on floor space. You can display it in your kitchen and have your favourite herbs nearby while cooking.
You will need:
Small to medium-sized plant pots

Potting soil

Gardening tools

Herb seeds

Plant fertilizer 

Plant hangers

Hooks
How to:
Use gardening tools to fill your plant pots (available on sanhui14.sg) with potting soil (available on Mpire Mart) and herb seeds of your choice. If you're new to gardening and don't know what garden tools to get, you can opt for a garden tool set (available on Warm Station). Sprinkle a layer of plant fertiliser on top of the soil. Afterwhich, place your potted seeds into a plant hanger (available on vivistore.sg) and hang where desired. Sit back, relax, and enjoy your freshly grown herbs in Singapore!
Maintenance Tips:
Water your hanging herb garden often and thoroughly. In general, hanging plants need to be watered more frequently (at least once a day) compared to other plant growing methods as the wind can dry out the plants easily. However, do not overwater the herbs, or else the roots will rot.
Apart from watering your plants regularly, it's also important to feed your plants with essential nutrients from plant fertilisers. Always fertilise your plants when the soil is moist. 
3. Vertical Herb Garden
Beautify your balcony with a vertical herb garden. This is a space-saving and aesthetic way to grow fresh herbs in your home. Herbs such as basil, rosemary, and mint thrive in vertical herbs planters. Intersperse plants of different colours with your herbs and see your vertical garden will come to life! 
You will need:
Vertical garden planter

Soil

Herb seeds

Fertilisers 

Gardening tools

Hooks to mount the planter onto a wall
How to:
A vertical garden planter (available on followsunflower.sg) is usually made out of felt. Felt allows the soil to breathe and absorbs any excess water. After you've mounted the vertical herb planter onto the wall, all you need to do is to add soil and herb seeds into the pockets of the planter. Depending on the type of herb, remember to add fertiliser and water your plants accordingly. You'll be able to start picking fresh herbs from your garden in no time at all and elevate your daily meal preps! 
Maintenance Tips:
As most herbs require about four to six hours of sunlight every day, mount your vertical planter so it receives direct sunlight. Use a vertical planter with separate pockets as some herbs do not grow well close to each other. Herbs like dill grow very quickly, hence remember to maintain your garden by trimming the herbs regularly.
4. Self-Watering Herb Garden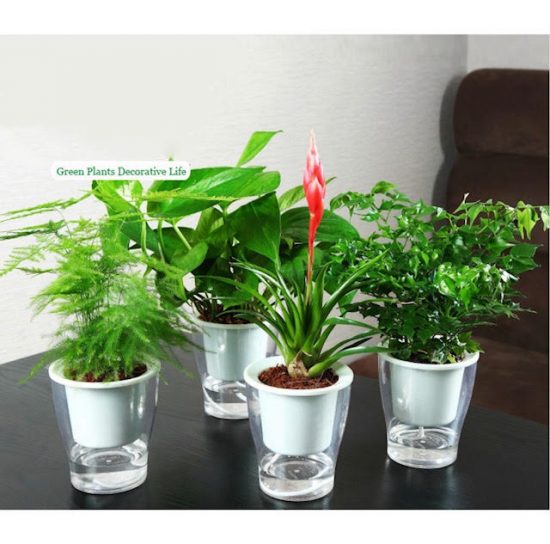 Want to start a herb garden but just don't have a green thumb? A self-watering herb garden requires minimal maintenance, so you'll never have to worry about watering your herbs. What better way to spice up your dishes with fresh herbs from your self-watering herb garden? 
You will need:
Self-watering flower pot

Soil

Fertilizer

Gardening tools

Herb seeds
How to:
A self-watering herb garden is easy to set up. Self-watering takes place through a capillary action. When the soil becomes dry, the herb draws water up from the cotton rope which acts like a wick. Just like that your soil will remain moist and your herbs will get the water they need. Pour the soil into a self-watering flower pot (available on HGT STORE) and plant herb seeds of your choice. Fill the pot with water and you're good to go! 
Maintenance Tips:
Only refill the water when it's almost completely gone. Be careful not to overfill your pot. As for fertilisers, we'd recommend a  slow-release fertiliser like osmocote fertiliser (available on Tokhakim.Agro). It'll give your herbs the adequate amount of nutrients without breaking down too fast and causing fertiliser burn.
5. Kitchen Scrap Herb Garden
Wait! Don't throw away your kitchen scraps. You can give your kitchen scraps a breath of new life by regrowing it on a windowsill. There are many different herbs that you can re-grow indoors, from spring onions to basil leaves. You can easily start a kitchen scrap herb garden in Singapore. 
You will need:
Stalk of herbs

Mason jar

Water 
How to:
Cut a few stems from your favourite herb plant, leaving only a few leaves at the top of the stem. Place the stem into a mason jar (available on Elite Home Store) filled with tap water. Leave the jar on a windowsill and see your herbs grow! This is an easy yet quick way to get fresh herbs, especially when you're meal prepping! 
Maintenance Tips:
A general rule of thumb to maintain your kitchen scrap garden is to ensure that the plant has enough water. You should also change the water every few days. Harvest your herbs regularly by trimming the leaves because the more you harvest your herbs, the more they grow! 
Grow your herb garden in Singapore and kickstart a sustainable gardening practice 
Each plant has its own idiosyncrasies. Be patient and don't be disappointed if you do not see your herbs sprouting immediately. Experiment by tweaking the placement of your plant or varying the amount of water and fertilisers you feed your plant. 
Give life to your dishes with fresh herbs that you can grow in Singapore! Whether its fresh rosemary, parsley, or other herbs, you can make your garden herb dreams a reality. Elevate easy rice cooker meals with freshly grown herbs that you can have all year round! Even if you don't think that you have green fingers, these five ways to start a herb garden are easy to kick start your sustainable garden. Don't just limit your home garden to fresh herbs! Spruce up your home garden with the best indoor plants too.