Since the K-craze overtook the world a few years back, K-dramas and K-pop stars have been idolised for their uber-trendy get-ups! From their fashionable clothing, perfectly styled hair to trend-defining makeup looks, the Korean aesthetic is pure eye candy. So it's no surprise that many have started imitating popular Korean hairstyles for men. If you've ever swooned over a handsome oppa and wondered if your boyfriend can pull off the same hairstyle – you've come to the right place. We've put together a list of Korean stars whose hairstyles are a must-try for your boyfriend this summer!
Short Korean hairstyles for men
1. Chestnut Hairstyle
Seen on: Park Seo Joon in Itaewon Class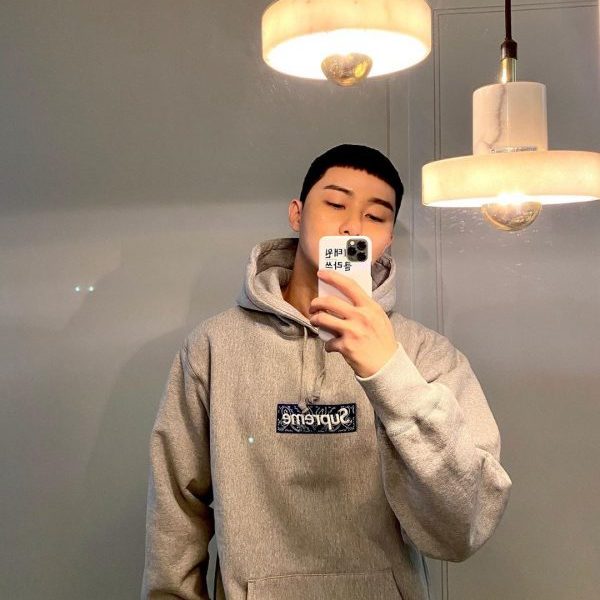 Who can forget Park Seo Joon looking all intense yet adorable at the same time in
Itaewon Class
? Notably one of the top K-drama hits this year, the series features Park Seo Joon as Park Sae-Royi, a young man who starts a small restaurant with dreams of expanding it. Park Seo Joon's drastic hairstyle makeover
–
he traded his long wavy hair for a chestnut haircut
–
almost resembles that of a buzz cut with the only differences being a slightly longer top and a mini straight fringe. It's a bold new style your confident boyfriend should definitely give a try!
Best for: Boyfriends who want something that exudes confidence
2. Short cropped bangs
Seen on: Hyun Bin in Crash Landing on You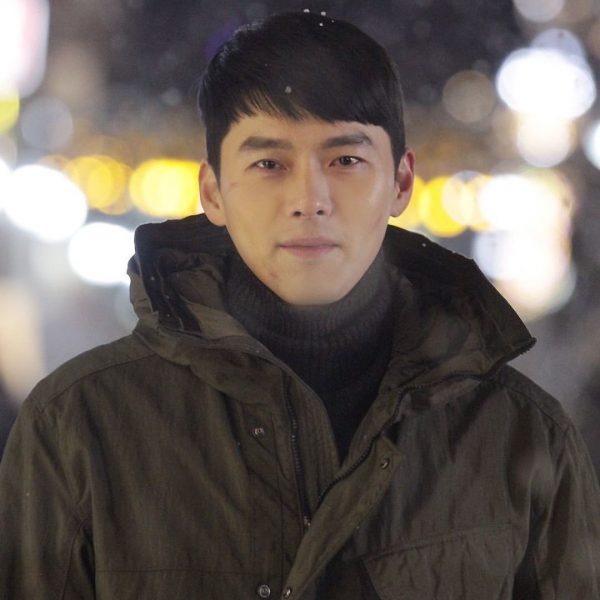 Even if you've not watched Crashing Landing on You, you've probably heard of it. Starring Hyun Bin as Captain Ri Jeong Hyeok, the K-star charmed us all with his short military-style crop. Neat, clean-shaven and with straight bangs, this is a simple yet stylish hairstyle for men that'll guarantee some Korean vibes!
Best for: Boyfriends who want to keep it simple and clean-cut
3. Messy Tapered Hairstyle
Seen on: Lee Seung Gi in Vagabond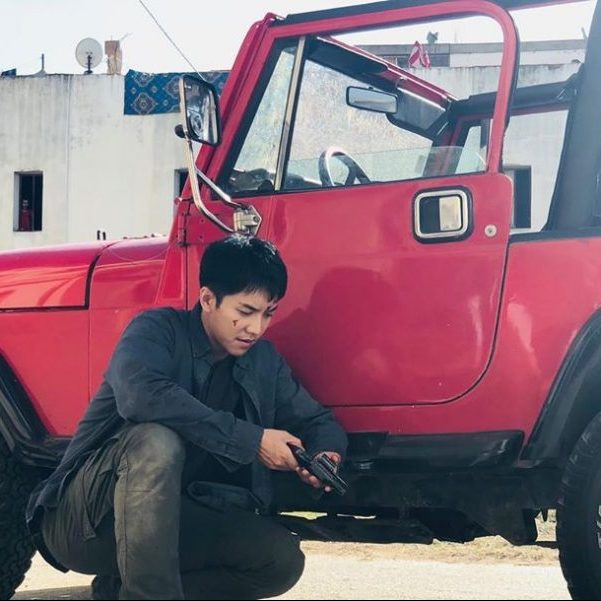 Lee Seung Gi plays Cha Dal Geon in the action-packed series, Vagabond. As Lee had to jump and move about a lot, he sported a functional hairstyle for this role. The sides and back of his hair are tapered, while the top is left with longer strands. The hair is styled messily with short choppy bangs to create a rugged look. Is your boyfriend reluctant to go with an elaborate Korean haircut but still willing to experiment a little? Then this uncomplicated and easy to maintain Korean hairstyle for men will appeal to him.
Best for: Boyfriends who can pull off that tousled bed-head look
Middle Korean hairstyles for men
4. Two-block with Straight Bangs
Seen on: Kim Dong Hee in Extracurricular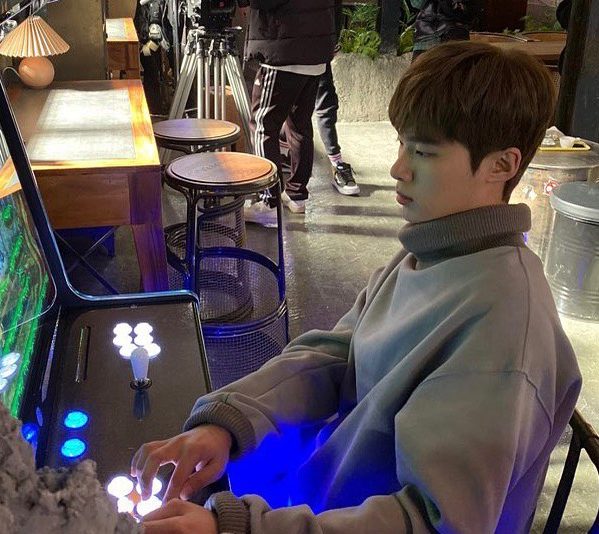 The two-block hairstyle is a must-have Korean haircut for men! There's no one we liked this look better on than Kim Dong Hee, who flaunts this hairstyle in Extracurricular and Itaewon Class. The two-block is a 'blank canvas' that unlocks numerous possibilities. Your boyfriend should go with this hairstyle if he's looking for something that's versatile and can be styled in different ways. For added flair, you can hand him perming rods (available on dynwave.sg) and perming lotion (available on boda.sg) to achieve a shadow perm two-block hairstyle.
Best for: Boyfriends who like  to experiment with their hairstyle daily
5. Comma Hairstyle
Seen on: Kim Soo Hyun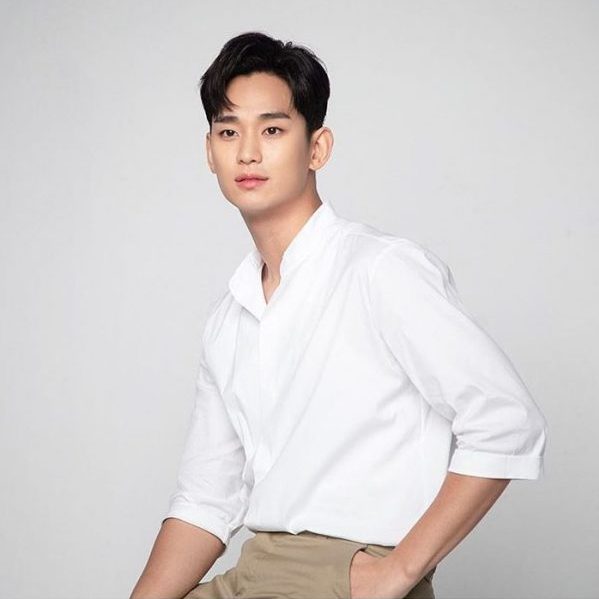 The comma hairstyle is one of the trendiest Korean hairstyles for men right now! This hairstyle gets its name from its most prominent feature, the comma-shaped fringe. It has been sported on Kim Soo Hyun among  other stars. The hairstyle does require a little bit of styling to achieve but is not too difficult – a hairdryer will do the trick.  Your boyfriend can even slick back one side of his hair and let the fringe fall above his other brow.
Best for: Boyfriends who are looking for a chic yet office-appropriate hairstyle
6. Parted Bangs
Seen on: Lee Min Ho in The King: Eternal Monarch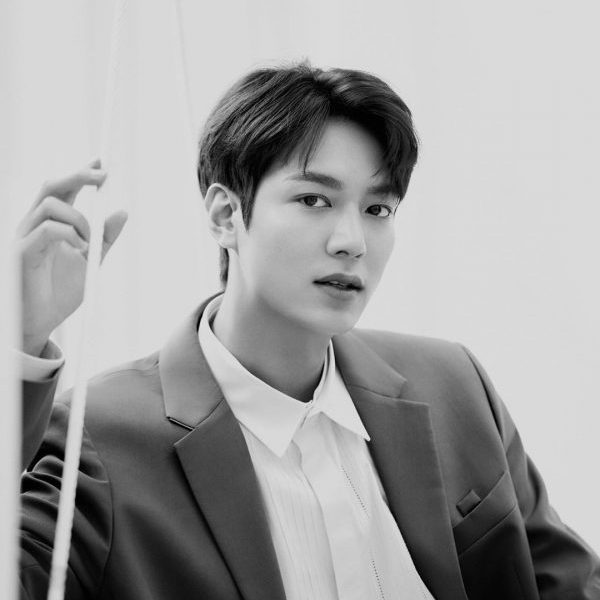 One way or another, the parted bangs hairstyle finds a way to sneak into Korean dramas. The latest star to sport this look is Lee Min Ho in The King: Eternal Monarch. Based on the two-block hairstyle, this hairstyle can also be varied depending on preference. From a centre parting to various off-centre partings, trial and error will be the best way to find out which look best suits your boyfriend!
Best for: Boyfriends who are looking for a fuss-free Korean hairstyle
Long Korean hairstyles for men
7. Mullet
Seen on: V from BTS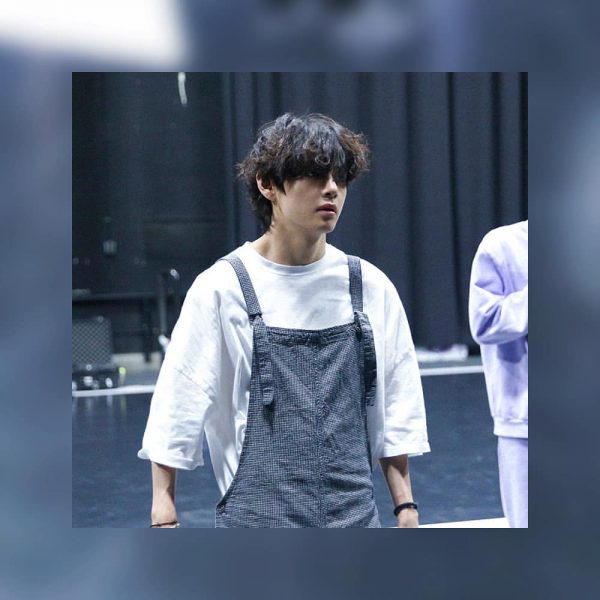 Mullets are back – but with a Korean twist! Becoming an increasingly popular hairstyle among K-pop idols, stars like V from BTS have been performing on stage with the new-age mullet look. V's mullet features thick tousled hair on his crown and sides, with longer hair running down the back of his neck. His softer features also make this Korean version of the mullet more palatable. This trendy variant of the mullet is suitable for boyfriends who aren't shy to make a fashion statement!
Best for: Boyfriends who dare to stand out
8. Slick Back
Seen on: JB from GOT7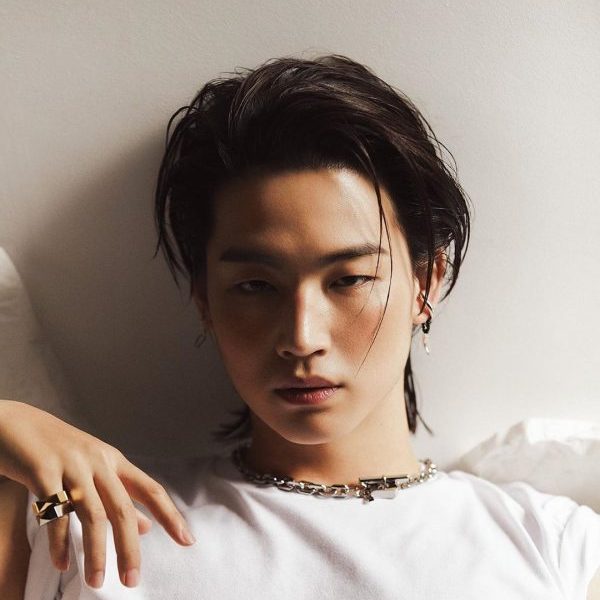 JB from GOT7 is known for his bad-boy good looks and extravagant hairstyles. Most recently he's gone with a wet slick back hairdo. This is styled messily with some loose sections of hair framing his face for a natural-looking just-out-of-the-shower hairstyle. If you'd love your boyfriend to try out a longer hairstyle with a sexy edge, this is the hairstyle for him. After his hair has grown sufficiently long, he'll just need to use some L'Oreal Wet Look Styling Gel (available on S-Mart) to style his locks.
Best for: A bad-boy boyfriend look
9. Flowy Long Locks
Seen on: Park Bo Gum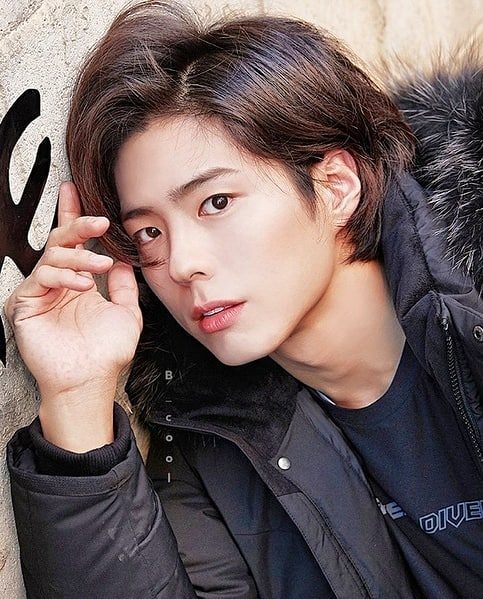 Has your boyfriend been hinting he wants to try out a man bun? Then long locks is the Korean hairstyle for men that he should go for. Park Bo Gum's flowy long brown locks are parted slightly off the middle and extend past his ears. His hair's wavy texture adds a voluminous look to it. Apply some Ubersuave Matte Wax (available on SGPomades Mens Grooming) to keep all the hair in place. And of course, if he wants that man bun, he can easily tie his hair up.
Best for: Boyfriends who are looking for a great man bun alternative
Look the part with your 'new' oppa boyfriend
If your boyfriend is hesitant to go for these trendy Korean haircuts for men at the hair salon that he frequents, bring him to some of these great Korean hair salons and let them work their magic. Need more inspiration for dazzling Korean looks that you or your boyfriend should rock? Watch some of the newest K-drama blockbusters for great fashion ideas. Once you've gotten your boyfriend to complete his Korean makeover, match his new look with popular Korean bangs for yourself!
---
New to Shopee? Get $7 off (min. spend $15) with code*: OPPAHAIR
*TNC Applies. Valid for new users from 30 June to 7 July 2020 only.