Summer eyeshadow looks are back again! With everyone donning a mask to go out, it's prime time to let our eyes take the center stage with some beautiful eyeshadow looks. But how to apply eyeshadow for Asian eyes? Be it for monolids or double eyelids, we've got some inspiring looks to rock this summer. Summertime calls for eyeshadow looks to be glowy, vibrant and lively — perfect shades to contrast this uncertain period. 
How to apply eyeshadow looks for Asian eyes with hooded eyelids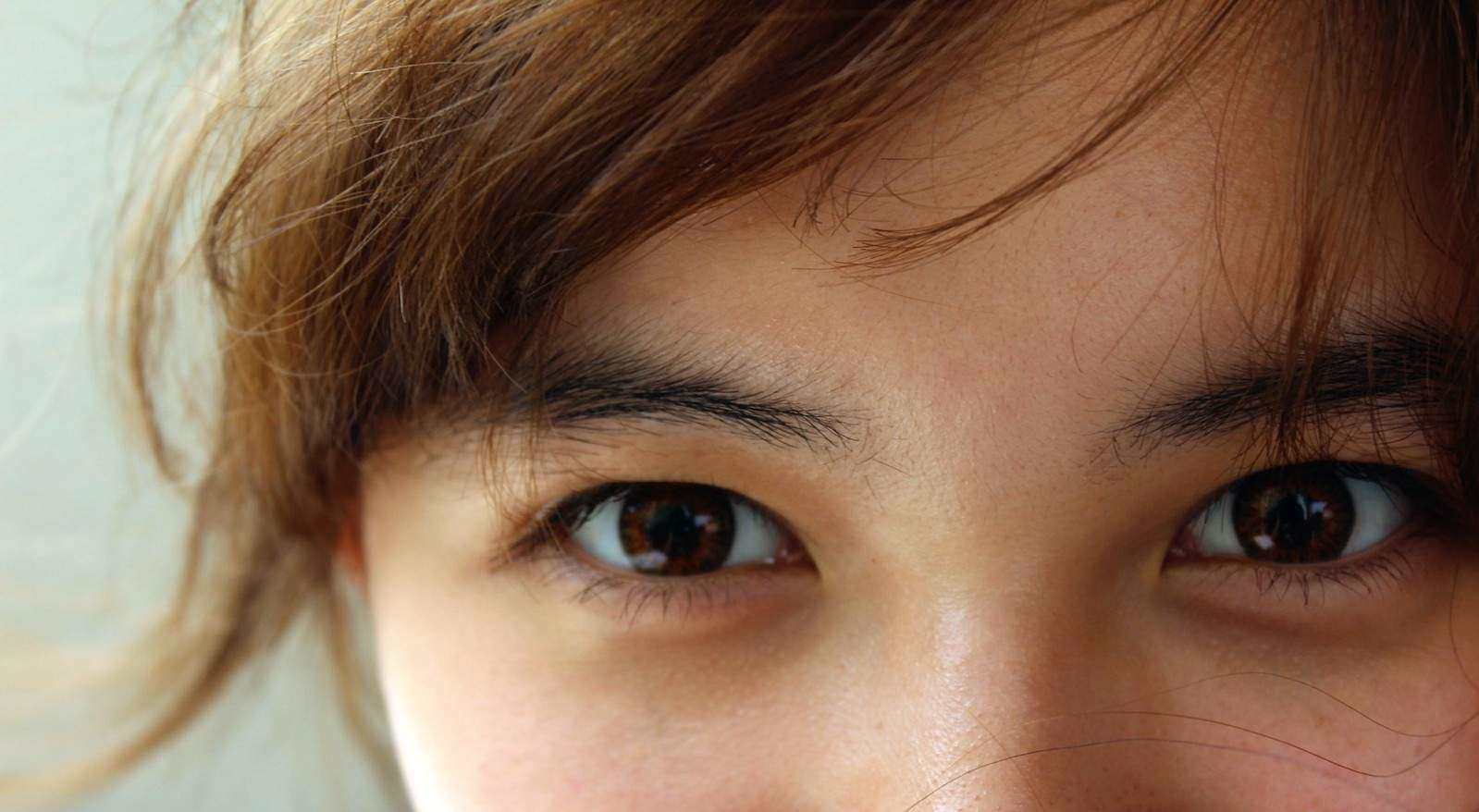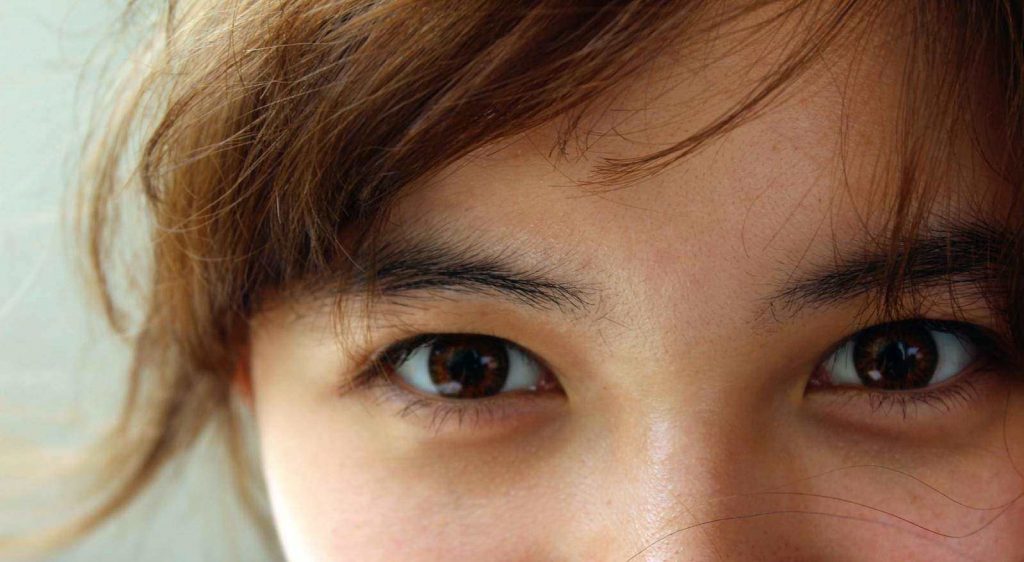 How to apply eyeshadow on Asian eyes with a monolid or an epicanthic fold? The lower crease means that there's less lid space to work with. Thankfully, all you need to do is change up some of the usual makeup techniques. Try accentuating the outer corners to deepen the eyes and make them appear larger or adding shimmers at the centre and inner lid to brighten your eyes. Not to mention, having an epicanthic fold usually comes along with having straight eyelashes (but we've got you covered with this guide to the best fake eyelashes). If you prefer a more natural look, try out our list of best eyelash serums to achieve fuller and longer eyelashes.
1. Golden Peach
When it comes to summer eyeshadow looks for Asian eyes, you can't go wrong with peach tones! Our favourite part of this look is the smoked-out brown liner. This makes it easier for eyeliner beginners as the smoked-out effect can cover up any inconsistencies in precision. We recommend using a brown pencil eyeliner for the best smokey effect as liquid eyeliner can get a bit messy. This smokey look is also great for Asian eyes with a monolid as it helps add more depth and dimension. 
Eyeshadow product of choice: The Saniye Ultimate Goddess #1 Palette (available on SANIYE) has all the peachy shades and gold shimmers you need to replicate the Golden Peach eyeshadow look! Also, it comes with two blushes, a highlighter and contour powder to warm your skin for a sun-kissed look.
2. Summer Lofi
If you're an eyeshadow expert and this isn't your first rodeo, step up your game and figure out how to apply this bold eyeshadow look! Hopping onto the graphic eyeliner trend, this Summer Lofi look can be achieved with the help of Cocute colourful liquid eyeliner (available on Cocute Official Store). This look consists of mainly shimmer shades for a pearlescent youthful finish. Pro-tip: Add a pop of colour into the inner corner of the eyes — this will really help to open up your peepers. Don't forget to also go in with a concealer to sharpen the edges of your winged eyeliner for a more clean-cut eyeshadow look. 
Eyeshadow product of choice: The Saniye Love Gorgeous Colors Palette (available on SANIYE) is a good dupe for the Huda Beauty Desert Dusk eyeshadow palette. Our favourite shade is Floating, which is a purple shimmer eyeshadow topper similar to the Twilight shade in the Huda Beauty palette!
3. Early Summer Glitter
We can't have a complete summer eyeshadow look guide without inspiration from Pony! Founder of Pony Effect, Pony is one of the most popular Asian beauty influencers to date. Glitter looks have been all the rage and are one of the top Korean makeup trends for 2020. This Early Summer Glitter is enhanced with the use of eyeshadow glitter — not the pigment one but just a light wash of pink glitter eyeshadow. The real star of the show is the glitter, which helps to add some sparkle into your eyes! 
Eyeshadow product of choice: You don't have to get a glitter eyeshadow palette just for this look. The Peripera Sugar Twinkle Liquid Shadow (available on Clio Singapore Official Store) works as the perfect dupe The shades are formulated with glitter particles that are sparkly from nearly every angle. Our favourite liquid shadow for the Early Summer Glitter eyeshadow look is the shade Pink Vanilla.
4. Strawberry Jam
This is a great tutorial for those looking to apply cute and flirty eyeshadow looks for Asian eyes. If you're usually the kind to pull off a dusty rose autumn look, this Strawberry Jam eyeshadow look is the perfect summer rendition. If this look is too sparkly for your taste, you can switch out the light pink glitter eyeshadow for a matte instead, then add on a shimmer topper for better control. For a more stunning gaze, consider wearing hazel coloured contacts as the pink tones will accentuate your eyes!
Eyeshadow product of choice: The Etude House Rose Bomb Palette (available on ETUDE Official Store) features shades specially curated by South Korean makeup guru, Pony. This palette features a lovely mix of lilacs, burgundy and pinks to help you achieve that Strawberry Jam eyeshadow look!
5. Chilli Mango
Another fruit-inspired summer eyeshadow look? We sure ain't complaining! Yellow eyeshadows palettes have been blowing up lately due in part to the popularity of Colourpop eyeshadow palettes like Yes, Please! and Uh-huh Honey. This Chili Mango eyeshadow look is on the glam and vibrant side, so you'll definitely make a statement when you walk into a room! Eyeshadow primer is highly recommended for this look to truly bring out the yellow shades as they may blend into Asian skin. 
Eyeshadow product of choice: The Focallure Endless Possibilities Palette (available on Focallure Official Store) certainly lives up to its name! It's a 30-shade eyeshadow palette with all the colours of the rainbow. On top of that, it also comes with the yellow, pink, red and burgundy matte shades to achieve your very own Chilli Mango summer eyeshadow look!
6. Summer Sunshine
When we think of summer, yellow is probably the first colour that comes to mind. That's why we're in love with this Summer Sunshine look! If you're looking for that extra oompf, this is the style to try. A fun and vibrant look to brighten your whole day, it's perfect for a trip to the beach or a garden picnic. If you're a glitter lover and prefer more shine, you can always top it off with more transparent or silver glitter shades!
Eyeshadow product of choice: The BH Cosmetics Take Me Back To Brazil Palette (available on colorchicbeautyy.sg) is perfect for this look! If you're into bold, bright colours, this palette is perfect with even additional base colours such as black and white shimmers to help achieve a smoky or shimmery style of Summer Sunshine. 
How to apply eyeshadow looks for Asian eyes with deep skin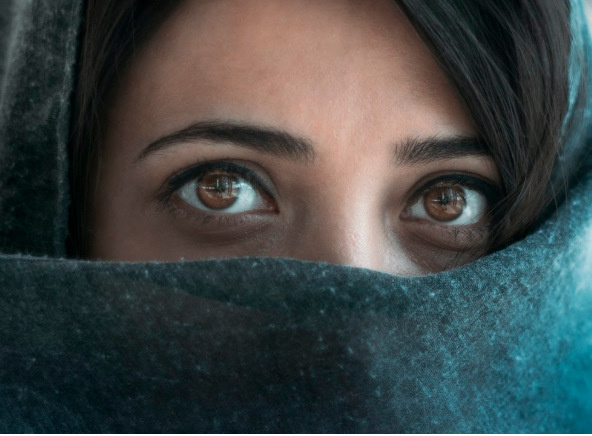 Getting a good colour payoff for Asian eyes with deeper coloured skin can be particularly frustrating. This is especially so if you're looking to sport some vibrant pinks and pastels for your summer eyeshadow look. Thankfully, there's an easy fix to that! The key is all in the eyeshadow base. Popular bases to use range from a light concealer shade or eye primer. On the plus side, having deeper set eyes allows for more eyelid space. This definitely opens up many avenues of different types of looks to play around with!
7. Summer Beach
This Summer Beach eyeshadow look is absolutely gorgeous and great on Asian eyes with deep skin! The copper orange shade adds a glow to the skin and brings out the blue gel liner on the waterline. This eyeshadow look adds a fun twist to the usual and we are absolutely living for it. For those just learning how to apply eyeshadow, you may struggle with the waterline application the first few times. But rest assured, practice – with the right products – makes perfect!
Eyeshadow product of choice: Our pick for this look is the Revlon ColorStay Creme Gel Liner (available on Revlon Official Store) in the shade Private Island. These creme gel liners provide a smooth application which is great for tricky places like the waterline!
8. Pink And Pretty
This Pink And Pretty summer eyeshadow look gives a lifted appearance to the eyes along with adding dimension with glitter on the inner eyelid space. This is perfect for a romantic dinner date night look and is great for those looking for more muted shades.
Eyeshadow product of choice: The Focallure Sunset Eyeshadow Palette (available on Focallure Official Store) contains the shade Punch Pink which is similar to the shade Tease in the Huda Beauty palette. Our favourite part about this eyeshadow palette is the five glitter shades!
9. Cherry Blossom
Make your eyes look bright and youthful with this Cherry Blossom summer eyeshadow look! Taking inspiration from the light pink Japanese flowers, this look brings out the pink in your skin. This helps make you look more flushed and lively, with a sweet looking shade. For those looking to find out how to apply a halo eyeshadow look, this is the tutorial for you! The trick is to ensure that you blend well for a seamless "spotlight" appearance.
Eyeshadow product of choice: Similar to the Innisfree eyeshadow palette used in the tutorial, the Etude House Play Color Eyes Cherry Blossom Palette has an extensive range of cherry blossom inspired shades! Our personal favourite is the shade Cherry Blossom Festival and Pink Bakery, they're sure to add a vibrant pop of colour to your eyeshadow look.
A great alternative that we would recommend is also the Clio Pro Palette Pink Edition! Choose the Simply Pink palette to recreate this look, or experiment with the Street Pastel/Peach Groove palette to achieve different refreshing summer looks!
10. Colourful Summer
When it comes to how to apply eyeshadow on Asian eyes with deep skin, picking a flattering shade is important! For instance, lavender tones look especially stunning on deep skin and brown eyes. This Colourful Summer eyeshadow look is perfect for a night out and to brighten up dull skin. The purple shade fades off into a warm matte brown for gorgeous purple dusk aesthetic. This colour contrast is what sells the look for us!
Eyeshadow product of choice: This Perfect Diary Fantasist Eyeshadow Palette in Plateau (available on Perfect Diary Official Store) boasts the perfect lavender and warm matte brown shades for you to achieve the Colourful Summer look! 
11. Warm And Glowy
You can't go wrong with a classic glowy look! Especially when figuring out how to apply eyeshadow on Asian eyes with deep skin. This eyeshadow look features warm neutral colours that are a perfect fit for everyday makeup. The trick is to slowly build up your colours at the outer crease to ensure a nice blend. Pair this look with a matching highlighter and you're set to look like a bronze goddess in no time! 
Eyeshadow product of choice: The Zeesea X British Museum Sunset Dusk Eyeshadow Palette (available on ZEESEA Official Store) features a selection of warm shades from vibrant oranges to natural browns. Our favourite part is the Egyptian styled cover design which helps in bringing out your inner Cleopatra!
Learn how to apply eyeshadow on Asian eyes with beautiful palettes!
We hope this guide has enlightened you on how to apply eyeshadow on Asian eyes! Eyeshadow is all about unleashing your own creativity and bringing out our best features. Application is key to bringing out the pigments in your eyeshadow palette, so make sure to equip yourself with the right types of makeup brushes. Furthermore, skincare for the eyes can be easily overlooked sometimes — well, not today! Make sure to keep your eyes looking fresh with the best eye creams to do your eyeshadow look justice. 
Our Super Makeup Day is also happening today (26 August), and you can never say no to more makeup stash! Start shopping and stocking up now~
---
New to Shopee? Get $7 off (min. spend $15) with code*: SUMMEREYE
*TNC Applies. Valid for new users from 26 AUG to 2 SEP 2020 only.