Don't we all want long, full and alluring eyelashes to frame our eyes? Mascaras can only do so much and piling on makeup products can result in our eyelashes becoming brittle and weak. Eyelash extensions are an option but also expensive to maintain. Luckily, with these best eyelash serums, we can have fuller and thicker lashes once and for all!
What are eyelash serums and how to use them?
The best eyelash serums should be packed with peptides that condition and strengthen brittle lashes. These serums are also able to stimulate eyelash growth by extending the lash growth cycle so that they don't drop as quickly. This means your lashes will be kept stronger and thicker for longer! Eyelash serums are also super easy to use! Simply apply the liquid along your top and bottom lash lines twice daily for the best results. 
Not sure which eyelash serum to invest in? Read on for a list of the best eyelash serum to get!
Best eyelash growth serums
1. ANGFA Scalp-D Beaute Eyelash Serum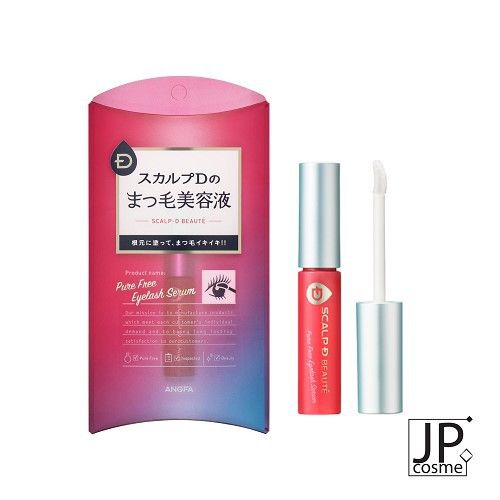 It takes skill to apply serum on your lashes without making a bit of a mess. Avoid that with the beginner-friendly ANGFA Scalp-D Beaute Eyelash Serum (available on JP Cosme)! Because of its D-curl applicator, you can just lightly brush the serum on your lash line, while reaching each and every lash. This popular Japanese product is also known for containing no additives. Therefore, it's gentle on your eyes while stimulating the growth of thick and strong eyelashes!  
2. Shiseido Professional Adenovital Eyelash Serum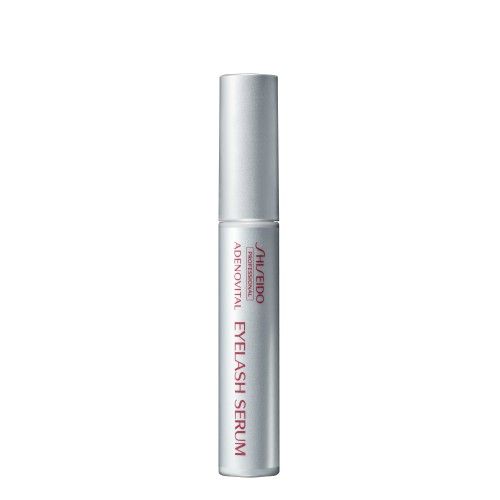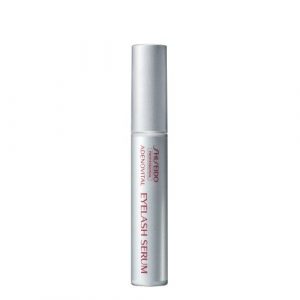 Tired of having short and sparse eyelashes? Shiseido Professional Adenovital Eyelash Serum (available on Dreambook) is one of the best eyelash serums to get for longer lashes! The product contains Shiseido's proprietary ingredient, Eyelash Nurturing Complex, which is designed to promote eyelash growth. It also comes with a flocked tip applicator which allows you to easily reach the small areas between lashes. This product is also good for conditioning and strengthening the health of your eyelashes!
3. GEMSHO Eyelash Serum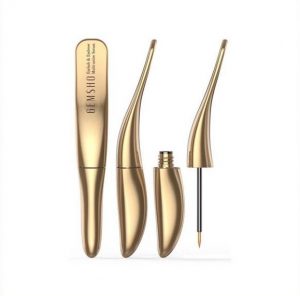 Worried about products getting into your eye during application? GEMSHO Eyelash Serum (available on lovelyshop999) boasts a thin wand with an ergonomic grip. This wand design allows for precise application onto your lash line without wasting too much product. It also reduces the chances of the serum getting into your eye!
GEMSHO Eyelash Serum includes ingredients like peptides and soybean oil that enhance the growth of your eyelashes. The goal of having lush, long eyelashes is not that far anymore!
4. Cavilla Eyelash Grow Liquid Serum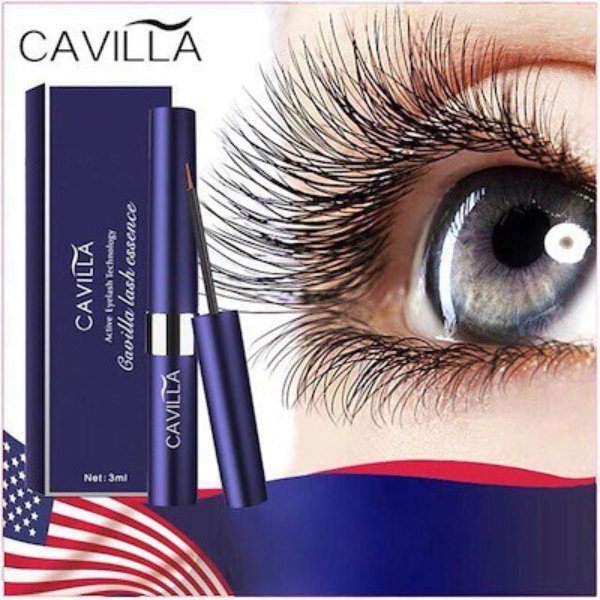 The Cavilla Eyelash Grow Liquid Serum (available on ifanzeflagshipstore.sg) is best suited for the regeneration of eyelashes, especially after countless eyelash extension sessions! The serum contains natural ingredients to help re-grow hair follicles. According to Cavilla, more eyelash growth can be seen at the roots after three to four weeks of application. With consistent use, you'll achieve dense, long and black eyelashes by 90 days! Psst, this eyelash serum can also be applied on your eyebrows too! 
5. XLASH Eyelash Serum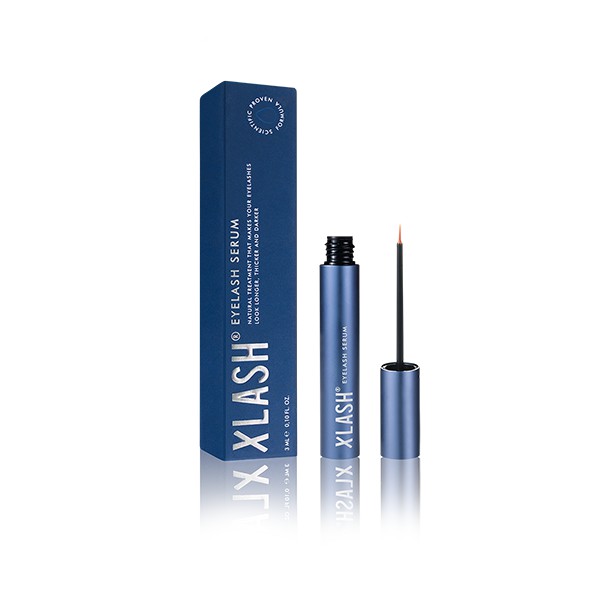 Made and produced in the UK and France, XLASH Eyelash Serum (available on xlashcosmetics) is a top-ranked eyelash serum that gives you naturally thicker, longer and healthier-looking eyelashes. 
Highly raved about by some of the top beauty influencers in Singapore, this serum is made with nourishing ingredients to strengthen your lash from the root to the tip, making them look fuller and more beautiful. Besides this, it is also safe to use with eyelash extensions. For best results, we recommend using it for 28 days straight as well!
Best eyelash serum for conditioning
6. Etude House My Lash Serum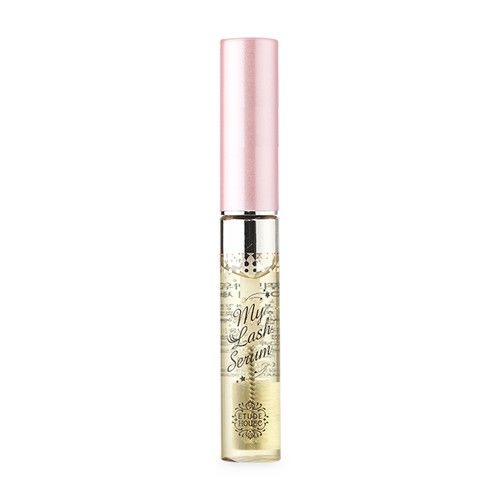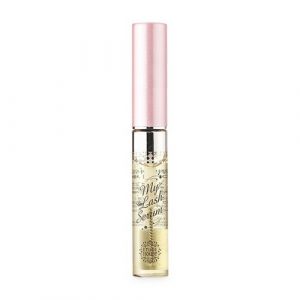 This product gets plus points for pretty packaging! Etude House My Lash Serum (available on Younfamily) promises to nourish your lashes so they become healthier and stronger! Made with ingredients like biotin, the concentrated formula promotes lash growth and conditions each lash strand with vitamins and nutrients. Coating your lashes with this serum regularly will lead to a healthier and fuller lash line.
In addition, you can apply this serum on its own or before your mascara as a lash primer! This essence-like serum can also soothe your eyelids from stress and regular makeup application. Etude House My Lash Serum is a versatile serum that can be used even on sensitive skin!
7. RapidLash Eyelash Enhancing Serum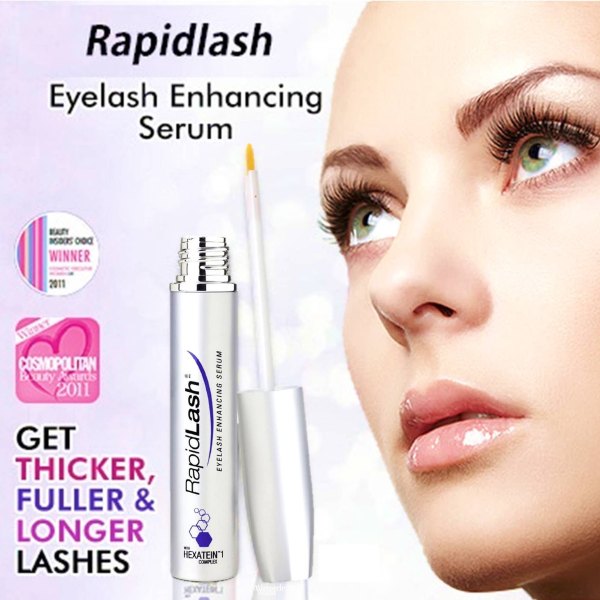 Do you wear contact lenses and worry that an eyelash serum may be harmful for you? The RapidLash Eyelash Enhancing Serum (available on T.R.U.E Beauty and Cosmetics) is safe for contact lens wearers! It is an ophthalmologist-tested and clinically-proven powerful method to improve the look of your lashes. This serum consists of six highly effective ingredients in conditioning and strengthening lashes. The soybean oil base, for instance, adds a healthy shine to your eyelashes!
8. BIOAQUA Eyelash Growth Serum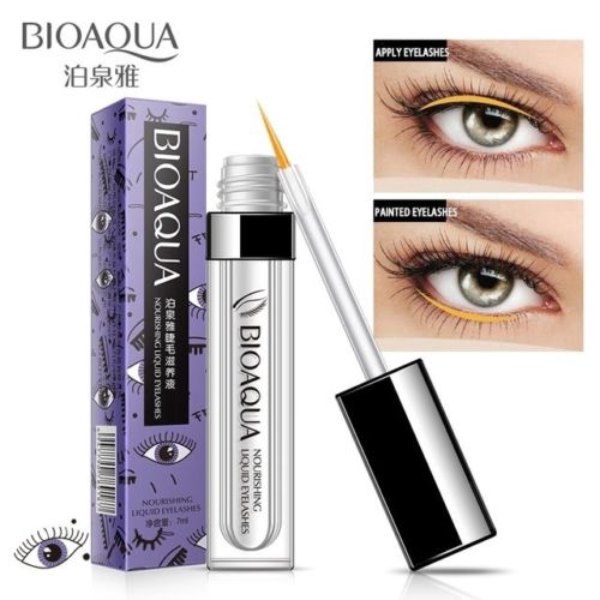 The BIOAQUA Eyelash Growth Serum (available on Warm Station) is one versatile product! This product boasts ingredients such as vitamin E and hydrolysed oat protein to nourish your lashes. These help to speed up the growth of the lashes and extend their lifespan. In addition, the serum has been touted to enhance the C-curl of your eyelashes. This means you can get that lift without eyelash curlers! You can apply the serum to your eyebrows or hairline to improve hair growth there as well.
Best natural eyelash serum 
9. MELAO Natural Castor Oil Eyelash Growth Serum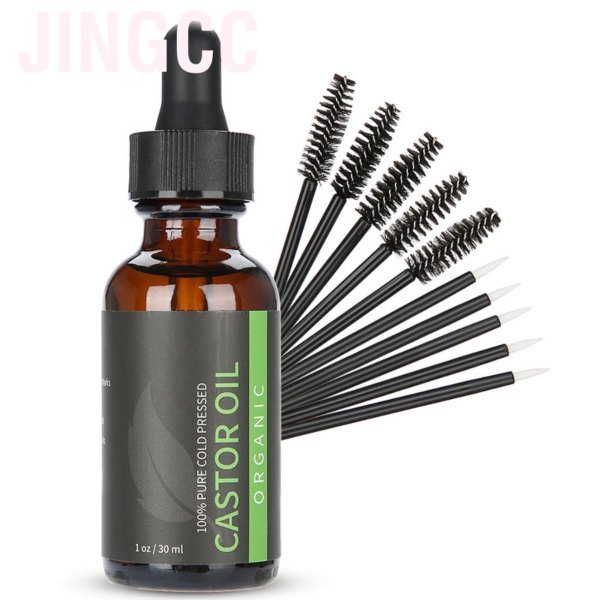 Looking for a natural remedy? This MELAO Castor Oil Eyelash Growth Serum (available on jingcc.sg) is your solution! Castor Oil is well known for its varied usage including aiding in eyelash growth. Made from botanical plants, this 100% pure cold-pressed castor oil not only accelerates eyelash growth but is also beneficial to your skin! It can moisturise your eyelids while strengthening your lashes. Simply use a thin disposable brush, coat it in castor oil and apply it on your upper and lower lash lines.
It's never too late to care for your lashes
Strengthen your eyelashes with our selection of the best eyelash serums! But don't just stop there. Show some TLC for your eye with these eye care products! Lather on some of the best face moisturisers after to ensure your skin gets all the goodness it needs. If you need a quick eyelash fix for an upcoming event, check out our guide to the best fake eyelashes for every occasion!