Is your new year resolution for 2021 to keep your children off their screens and onto something more productive? Try getting colouring books for kids instead! Colouring books have always been a great educational and fun tool for the young ones and are something that can keep them occupied for a long time. With even adult colouring books being so popular right now, there is no better time to sit down with your young ones and fill in those empty spaces to your heart's content. It's one of the best activities to do with kids indoors too! We reveal some of the not-so-obvious benefits of colouring for kids and share some of the top colouring book recommendations that deserve a space on your child's bookshelf!
Benefits of colouring books for kids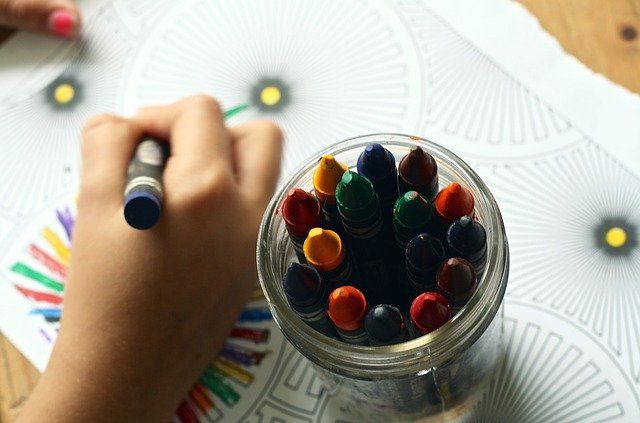 Develop fine motor coordination
It's no surprise that colouring can help develop fine motor skills like bending the wrist or fingers. The act of colouring (whether within the lines or not) utilises the smaller muscles in their hands and trains them to hold onto their colour pencils, crayons or markers. With better fine motor skills, they'll be able to gradually master gripping and holding pencils for when they start attending school too.
Boosts creativity
Needless to say, colouring does stimulate and boost creativity. The act of choosing which colours to fill in the shapes is an interpretation of their imagination. Let them take free reign over their choice of colours — even if it may be a 'wrong' colour.
Aids language development
Encourage your children to talk about their creations when colouring. Colouring books for kids present various opportunities for them to discover new images and describe them to you! This will help improve their vocabulary and give them the confidence to share their work with others.
Best colouring books for kids
For them to explore new things
1. Animal Colouring Book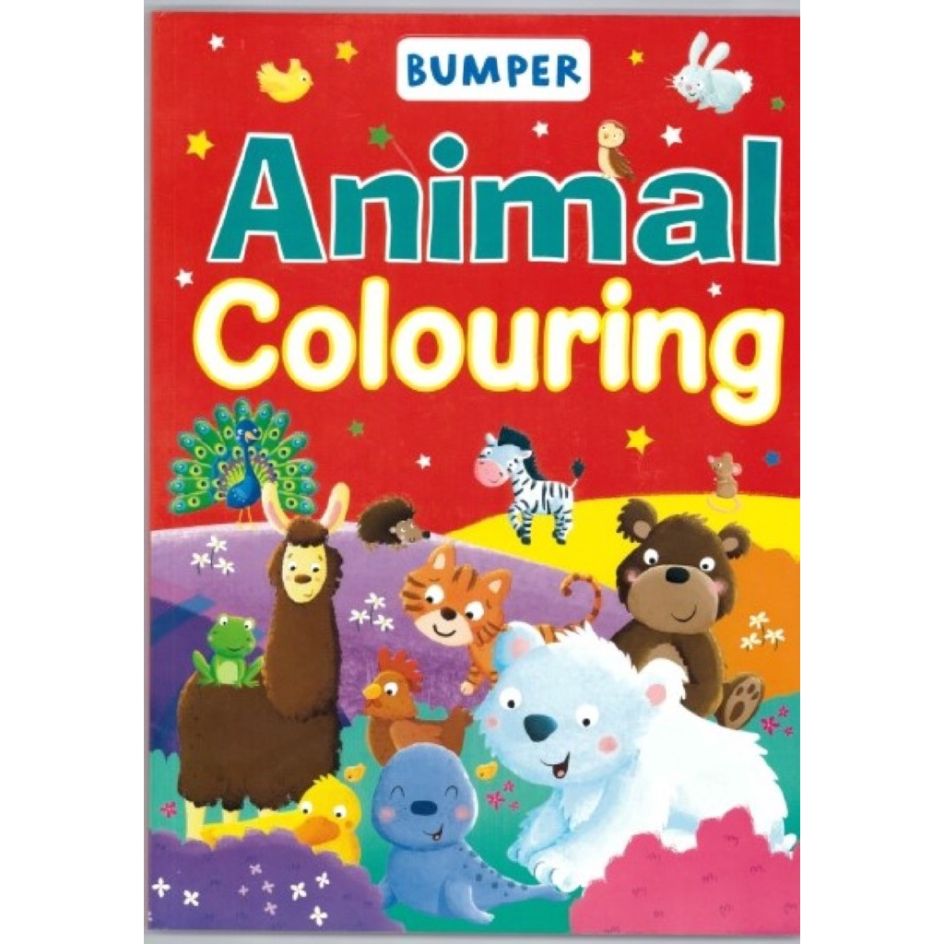 Colouring can be one of the best ways to introduce new things to your children. This Bumper Animal Colouring Book (available on Junior Page Official Store) is packed with images for your children to explore and learn about. Not only will they learn to recognise animals but might also be curious about what they eat or may ask you questions about the ones that piqued their interest. If you've been wanting to expose your kids to more about the animal kingdom then start them on these animal colouring books before introducing them to documentaries on the TV.
2. My Singapore Colouring Book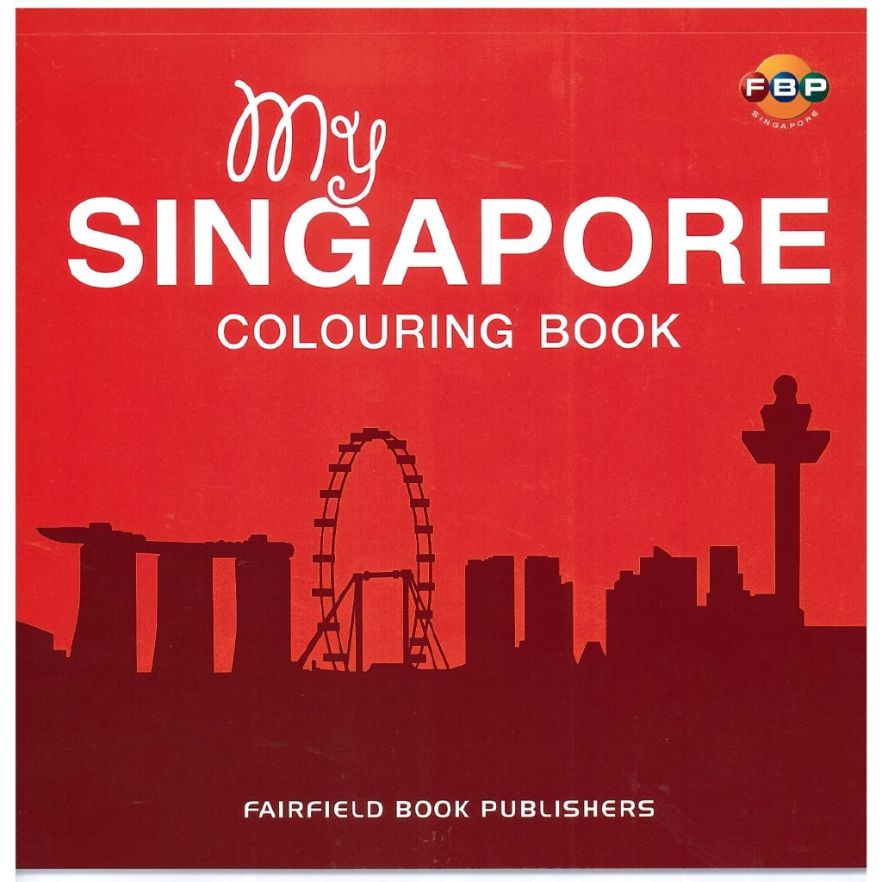 Often take your little ones out on the weekend? Help them remember Singapore's iconic landmarks with the My Singapore Colouring Book (available on Junior Page Official Store), This book features places of interest, architectural icons and people of interest including the late Mr Lee Kwan Yew. Flip through the book and you'll also find outlines of attractions like ArtScience Museum, Singapore Botanic Gardens and S.E.A Aquarium. Hand them crayons or colour pencils and let them get creative with the illustrations according to how they recalled they looked like! This is one of the best activities to do with your kids as each illustration is also accompanied by a tidbit of information which you can read and discuss with your children.
To reinforce counting skills
3. 1 2 3 Colouring Book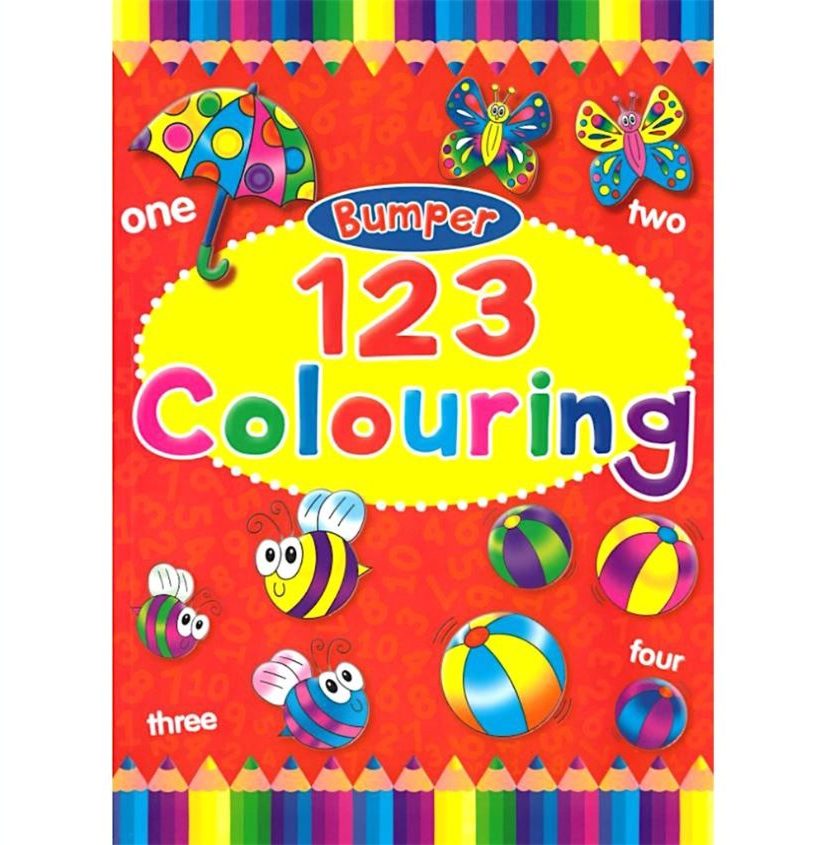 Learning can always be made more fun through colouring. Encourage your child to get a hang of numbers with this Bumper 1 2 3 colouring book (available on Junior Page Official Store) that comes with cute illustrations accompanied by numbers one through to 20. It comes with the numbers spelt out too so you can get them used to the spelling of the numbers. This is one of the best activities to do with kids as it eases them into the world of numbers through an engaging and colourful way!
4. Dot To Dot Colouring Book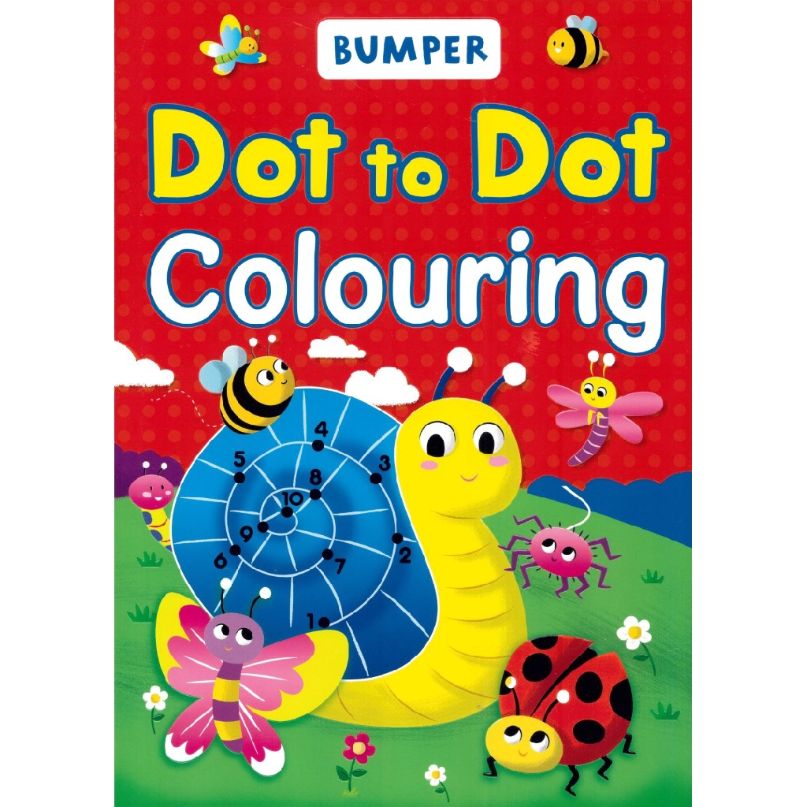 Remember the dot to dot colouring we used to do as kids? Similarly, this Bumper Dot To Dot Colouring Book (available on Junior Page Official Store) can be used to help your child learn or reinforce their counting skills. Get them to trace the outline of the image first. They can do so with a pencil so they can erase any mistakes. Once they've drawn the outline of the image and have identified it, they can colour the image.With a two-step process, you can expect your child to remain focused longer with this colouring book for kids!
Girls vs boys themed colouring books
5. Colouring book with themes for girls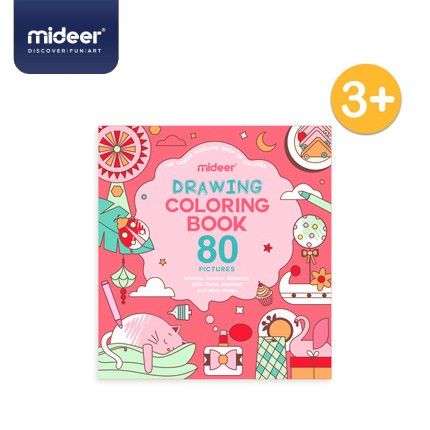 You may have observed that your daughter may like coloring certain objects more than your son! This Mideer Drawing Colouring Book (available on Babymommy Mideer) includes a variety of illustrations that might appeal to her more than to him including desserts, fruits, flowers and even mermaids. The pictures are vivid and are drawn clearly on large pages making it easy for your little ones to fill them in with the colour of her choice. They can use any colouring tools on this colouring book for kids — including crayons and even chalk!
6. Colouring book with themes for boys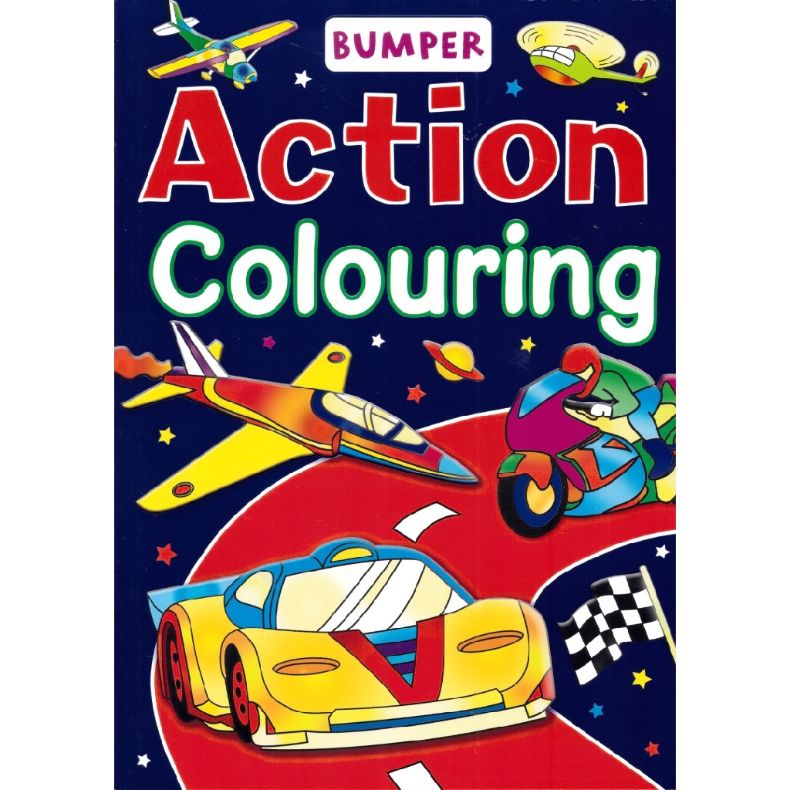 Are your boys into all things action? Then they'll absolutely adore this Action Colouring Book (available on Junior Page Official Store) for kids that are filled with tons of bold images. Expect illustrations of vehicles from cars to airplanes and speedy motorcycles which will leave them enthralled and hooked to their seats. Suitable for those aged three and up, this colouring book is perfect for toddlers too! Need to keep your active kids occupied while on-the-go? You can pull out the pages they want to colour and bring them with you before leaving the house!
For kids who love cartoons
7. Pinkfong Baby Shark Colouring Book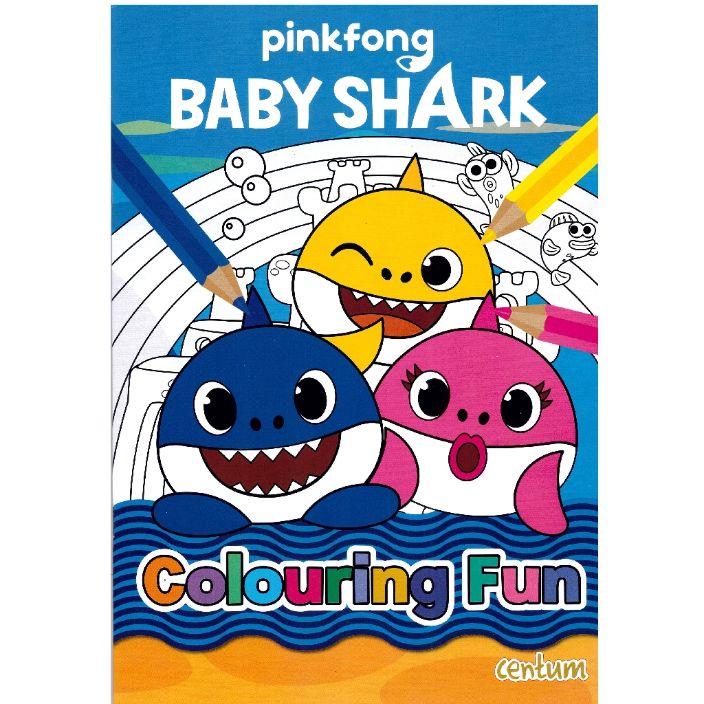 If you have a toddler, chances are that you know the baby shark tune by heart. Most kids are obsessed with anything baby shark related so it's no surprise that there's even a colouring book with illustrations of the Baby Shark and his family. Each of the illustrations in this Pinkfong Baby Shark Colouring Book (available on Junior Page Official Store)also comes with a short dialogue related to the image. Read aloud these dialogues aloud with your child. This helps them to slowly but surely make a connection with the words they are listening to and the colours they're filling in!
Apart from Baby Shark colouring books, check out this Multi-Cartoon Character Colouring Book (available on little_eve) for kids that includes illustrations of Dora the Explorer, Thomas and Friends and even of Pokemon!
Bonus: Colouring and AR: Crayola COLOR ALIVE 2.0 ZOMBIES
Tempt your little ones with the idea of seeing their creations come to life via AR (augmented reality)! This cool Crayola COLOR ALIVE 2.0 ZOMBIES Coloring Book (available on Crayola SG Official Store) boasts sixteen interactive colouring pages and access to the Crayola Color ALIVE 2.0 mobile app that'll show these characters come to life through AR! How cool is that? All they have to do is scan the page with the app and they'll see the character 'pop' out to life! They can then change the background, apply colour effects, take photos and even add sound effects. This will definitely be the coolest colouring book for kids on their bookshelves!
Keep your little ones engaged in other ways!
Encouraging them to colour is just one way to keep your kids engaged in an activity that doesn't involve looking at a screen. Starting them on a good reading habit is another way! We've rounded some of the best children's books to capture their attention and imagination. Alternatively, you could also set up sensory activities for toddlers at home that'll stimulate their five senses and allow them to explore the concept of free play!