The gaming generation leap is finally upon us! With it comes the all-important question — should you buy in? For recent PS4 owners, this can be a dilemma as the cost for a new PS5 might be hefty. Wondering how big the gap is when comparing PS5 vs PS4 and whether it's worth the upgrade? Read our PS5 review and check out seven reasons why you should be excited about Sony's next-gen console!
PS5 review: Everything you need to know
1. Impressive aesthetics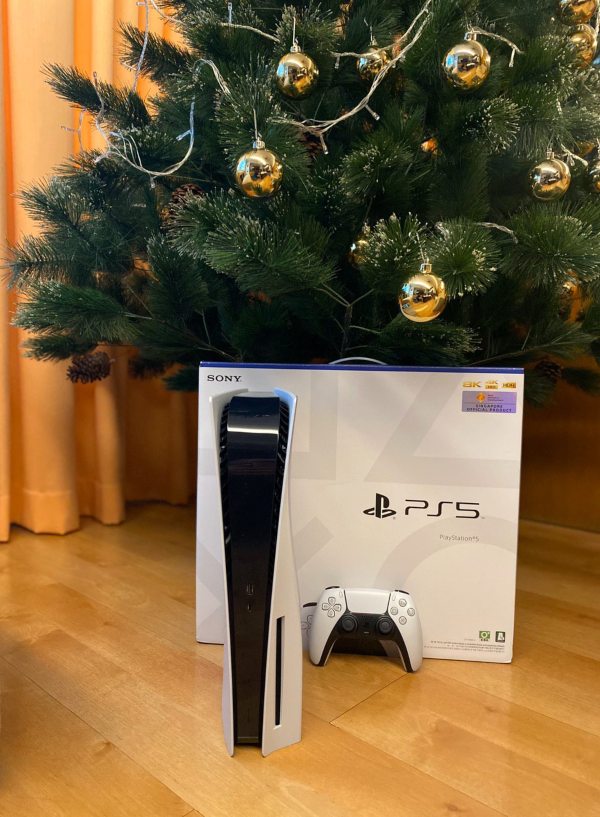 Based on looks alone, PS5 reviews clearly weren't kidding around about the new model looking like an air purifier. Instead of playing it safe, the PS5 adopts a futuristic look and has been designed to be a stand out piece in your entertainment hub. We love how this new black and white look contrasts the conventional box-like designs that we've grown used to for years!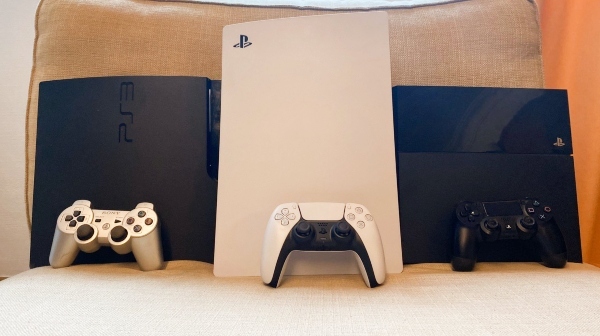 No PS5 review is complete without us making the comparison to previous generations. When comparing the PS5 Vs PS4 and PS3, the PS5 dwarfs the consoles at 38.8cm tall, making it Sony's largest console yet!
2. Less noise while gaming
The PS5's towering aesthetics certainly aren't just for show. Underneath the hood, you'll discover plenty of room for healthy airflow. This allows for enhanced cooling so you won't need to worry about your PS5 overheating. If you recall, previous PlayStations often drew flak for their poor heat management and fan noise that can ramp up during graphically intensive games. Thanks to the improved airflow and lowered fan speeds, you'll barely be able to tell the PlayStation 5 is running.
3. Faster game loading times
The highlight of our PS5 review was testing the console's rapid loading speeds. With the PS5's state-of-the-art storage, your game will load quicker than you can say Non-Volatile Memory express Solid State Drive. During those three seconds where you struggled to fully pronounce NVMe SSD, your game would've fully loaded! While you previously might have had downtime to scroll through your phone, the PS5 keeps you locked in by quickly loading your game. This is a huge deal for gamers who dread lengthy loading screens that ruin gaming immersion when comparing the PS5 vs PS4.
4. Better gaming controller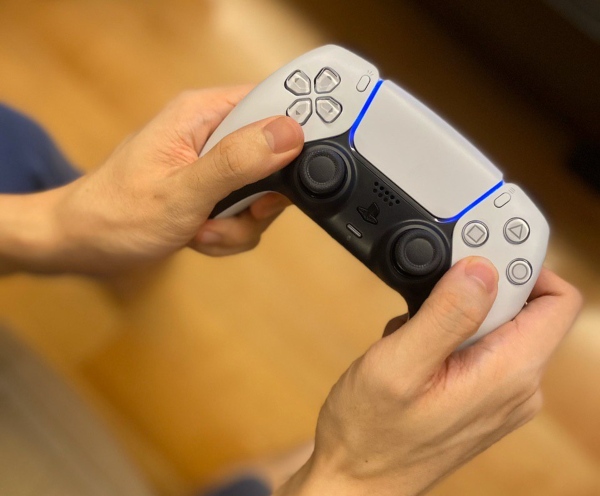 Hardware wise, there's also the revolutionary change when comparing PS5 vs PS4 controllers. Overall, the DualSense controller feels more alive thanks to dynamic vibrations. Compared to traditional rumbles, the new haptic technology is more situational as vibrations vary in magnitude to mimic in-game occurrences. From trudging through snow to rapidly increasing heart rates, this PS5 accessory effectively captures everything your in-game avatar is feeling!
We couldn't leave out the adaptive triggers in this PS5 review. Whether you're firing your gun or sprinting across the court, the DualSense mimics the action by changing the amount of force needed to squeeze the trigger. Check out the video below to see how gunplay is enhanced with the DualSense!
5. Backwards compatibility
Why should I upgrade, I still have unfinished PS4 games.
The PS5 vs PS4 conundrum is especially boggling for hardcore completionists with a huge game backlog. Fret not, the console's backwards compatibility will set these fears aside! It's a real treat to enjoy your favourite PS4 games on a console with improved hardware. Throughout our PS5 review, we managed to explore Midgar with boosted resolutions on Final Fantasy VII Remake and enjoyed silky smooth duels with Star Wars Jedi: Fallen Jedi. Also, backwards compatibility isn't limited to just games — you can use the Dualshock 4 to play said PS4 games! Check out how inFamous: Second Son performs on the PS5 below!
Psst once you've decided to buy a PS5, don't shelve your PS4. You can play the latest games on your PS4 via the Remote Play function. This streaming function transforms the PS4 into a secondary PS5 that can prove handy when the living room TV is preoccupied.
6. PlayStation Plus Collection
Worried about having nothing to play on launch day as a new PlayStation owner? Sony has you covered with the PlayStation Plus Collection! With this, Sony is finally addressing the elephant in the room of there not being many games available for their PlayStations at launch. As long as you have an active PlayStation Plus membership, you'll have access to 20 critical darlings from the previous gaming generation. From Bloodborne to Uncharted 4, these bangers are available from the get-go so they complement your PS5 library!
7. All-new games
With the inclusion of new CPUs and GPUs from AMD, PS5 is a clear winner in the battle between the two consoles. These allow the PS5 to display stellar graphics at high resolutions! Instead of just describing what it feels like most PS5 reviews, here's a collection of our favourite PS5 games.
If you're a Marvel fan, Spider-Man: Miles Morales (available on CynicsSG) should be a day one buy! The newest Spider-Man game is the poster child for most PS5 reviews and puts you in the shoes of Miles — Harlem's new protector. Although playing in fidelity mode allows for crisper details, we recommend playing in performance mode instead. This is so you can experience web swinging across Harlem at a smooth 60-frames-per-second while taking in the sights! This mode removes the issues of motion blur and sluggish movement present in the original title, making gameplay look and feel infinitely better.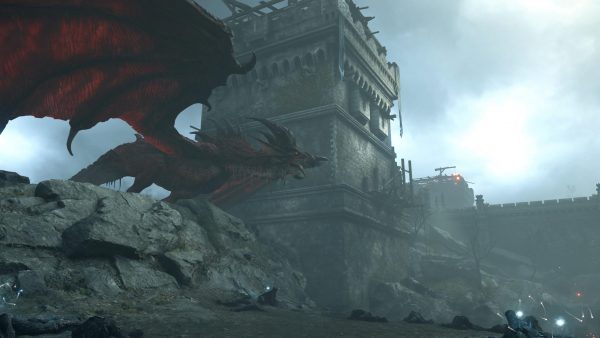 Seeking a challenge? Then the notoriously tough Demon's Souls (available on GameBusted) will be your jam. As a reboot of the 2009 title, you'll experience incredible euphoria if you're willing to delve past dying repeatedly while facing stacked odds. Besides preserving the crushing difficulty of this cult classic, everything has been given a modern polish. This means you can choose between enjoying the game in Cinematic Mode (4K resolution,30-frames-per-second) or Performance Mode (4K upscaled resolution, 60-frames-per-second)!
Assassin's Creed Valhalla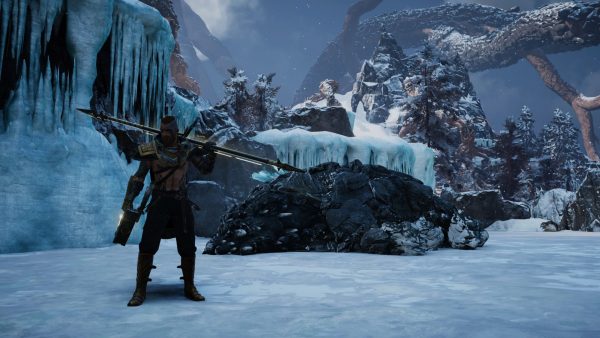 There's no better game to compare PS5 vs PS4 performance than the open-world epic Assassin's Creed Valhalla (available on RPG – Right Place for Gadgets). The game takes place during England's Dark Ages and lets you soak in the Viking culture as you raid strongholds and expand your settlements! With five different landmasses to explore and close to 100 hours of gameplay, the PS5 helps to make navigation and combat a breeze thanks to rapid loading and responsive combat.
PS5 review: To upgrade or not? 
Here's a handy summary to help you decide between the PS5 vs PS4 and why maybe it's time for an upgrade!
To Buy
To Not Buy

You're new to console gaming and want a library packed with timeless exclusives

You're not a fan of Sony's exclusives and want more multi-platform games

You still want to play your PS4 games but you're tempted by the PS5's superior performance 

If you don't own a 4K TV, you may not be able to take full advantage of the PS5's improved performance 

You're a fan of PlayStation exclusives like

God Of War

and

Ratchet & Clank

and want to play their sequels
Convinced by our PS5 review? Here's your chance to win a PS5 during our PS5 Giveaway Relay, where we'll be giving away a PS5 every 10 minutes! Simply make a purchase from 12am to 1am and 12pm to 1pm on 12th December to qualify. Then, stick around as winners will be picked and announced during every 10-minute interval.
If you're intrigued about what Team Green has to offer then stick around to read our comparison guide: PS5 vs Xbox Series X. To get the most out of your PS5 gaming experience, here are some recommended best gaming headsets for full aural immersion.