Another year, another console war. With both the Xbox Series X and PlayStation 5 launching in Singapore this holiday season, it's a clash of the titans that will leave gamers spoiled for choice. When it comes to bleeding edge graphics and 8K TV support, both consoles promise to deliver. What we want to know: Is the PS5 better than the Xbox Series X, or can the Xbox Series finally beat the PS5? 
PS5 vs Xbox Series X – Specs 
| | | |
| --- | --- | --- |
| | PlayStation 5 | Xbox Series X |
| CPU | 8-Core Custom Zen 2 CPU, 3.5 GHz | 8-Core Custom Zen 2 CPU, 3.8 GHz  |
| GPU | Custom RDNA 2, 10.28 TFLOPs | Custom RDNA 2, 12 TFLOPs |
| RAM | 16GB GDDR6 | 16GB GDDR6 |
| Internal Storage | 825 GB Custom NVME SSD | 1 TB Custom NVME SSD |
| Optical Drive | 4K UHD Blu-Ray Drive | 4K UHD Blu-Ray Drive |
| Performance Target | 4K (Up to 120 FPS), 8K Support | 4K (Up to 120 FPS), 8K Support |
Spot a huge difference in specifications? Me neither. When it comes to the gigahertz and teraflops, both Sony and Microsoft are singing the same tune. The real standoff is in the features supporting the physical console. During the previous console generation, Sony's PlayStation 4 dominated with its stellar list of exclusive PS4 games and an undivided focus on video games. 
But this time, Microsoft is making a comeback after neglecting the gaming aspect of the Xbox One. Is it enough to tip the scales? Here's our take on the PS5 vs Xbox Series X.
PS5 Vs Xbox Series X: Subscriptions
Xbox Series X's Game Pass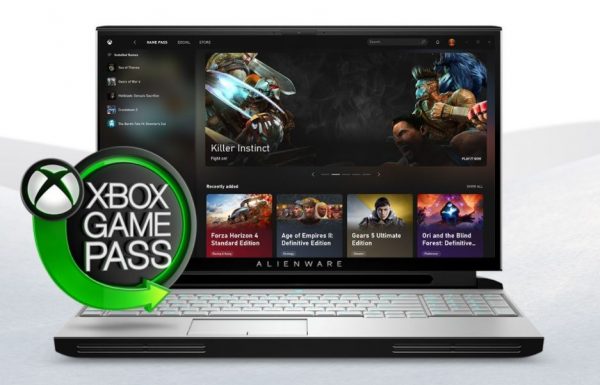 Think of the Xbox Game Pass as the Netflix of the gaming world. The monthly service gives gamers access to over 100 unique titles, from Forza Horizon 4 to Halo: The Master Chief Collection. This is fantastic news for day one Xbox Series X buyers as you'll never need to fret about a lack of games to play on launch day again! And if you haven't heard, EA Access is joining the plan, which means you can expect popular titles like FIFA and The Sims!
"But I already have an all-powerful gaming PC, why do I need a console?" We hear you. If you're a PC master race user, here's your food for thought: After years of isolating both ecosystems, Microsoft has finally decided to merge both tribes with Xbox Game Pass Ultimate. In fact, Microsoft has gone the extra mile to show a separate set of games for both PC and console. From indie darlings like Oxenfree to old-school hits like Age Of Empires 3, you'll appreciate the eclectic selection.
PlayStation 5's PlayStation Plus Collection
PlayStation Plus Collection — Sony's comeback response to the Xbox Game Pass. How does it measure up? For one, it's completely free as an add-on available for all existing PlayStation Plus members, so new PlayStation adopters can check out the hype surrounding PS4 games! By including critically lauded titles like Persona 5 and Until Dawn, this is the perfect collection for gamers who've never had a PlayStation 4! With these games available right from launch day, there's no lack of game options when you own a PS5. 
Although it's nice having access to these legendary PS4 games, we're leaning towards the Xbox Game Pass for its sheer number of titles and exclusive games for PC users. 
Our pick: Xbox Series X, for the Game Pass's interconnectivity and PC options. 
PS5 Vs Xbox Series X: Backwards compatibility
Xbox Series X's complete backwards compatibility
Miss the good ol' days of turning on your Xbox 360 for some multiplayer fun with the gang on Xbox Live? Thanks to backwards compatibility, you can relive these nostalgic memories as Microsoft preserves these gaming memories so your old favourites remain playable across console generations! Play original Xbox and Xbox 360 titles on your new Xbox Series X console, and experience them in the best possible way with upscaled textures and increased frame rates. 
PlayStation 5's backwards compatibility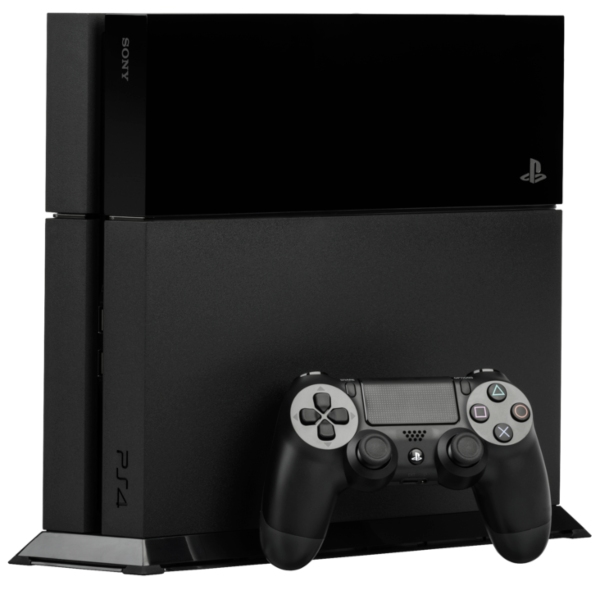 If you're a PS4 owner and worried about your unfinished backlog, don't fret — all your PS4 games will be backward compatible while taking advantage of the improved hardware! Sony is prioritising the top 100 PS4 titles so they're playable on launch day, and will also be slowly integrating the rest of the titles over time. While you can't play older games from previous generations, Sony reassures gamers that you can access these titles and more through their on-demand service, PlayStation Now. 
Due to the lack of support for PS1, PS2 and PS3 games, we're going with the Xbox Series X for its dedication towards preserving the hobby of playing retro games.
Our pick: Xbox Series X's complete backwards compatibility, for easy access to classic games
PS5 Vs Xbox Series X: Cloud streaming
Xbox Series X's xCloud
Picture this — you're hooked on playing Gears 5 and you're late for that brunch date that was, well, an hour ago. The xCloud is Microsoft's answer to not being a relationship wrecker. Designed for streaming onto Android devices, expect a seamless transition between consoles, mobile phones and computers. With such integration, you'll never need to fret about gaming interruptions again.
PlayStation 5's PlayStation Now
The premise of PlayStation Now is incredible for any gamer given its sheer scale. The subscriptions service has over 800 games that span across multiple gaming generations. From the chaotic shootouts of Red Faction to the superpowered action of inFAMOUS 2, PlayStation Now lets you experience more than two decades of gaming at one affordable price!
Although the ability to access over 800 games on the PS5 is amazing, we're sold by the xCloud's option of playing high-quality console games on your phone. 
Our pick: Xbox Series X's game-changing xCloud, for gaming on-the-go
PS5 Vs Xbox Series X – Games
Xbox Series X Games
When it comes to Xbox exclusive titles, Microsoft has upped the ante by reinvigorating classic franchises while also reaching out to veteran developers like Bethesda Game Studios and Rare! While it'll be awhile before we reach the highs of the Xbox 360 era where the console was flourishing with powerhouse titles, Microsoft has certainly taken a step in the right direction with these offerings.
There's no character that's more associated with an Xbox console launch than Master Chief! Thus, it's no surprise that we're once again graced with the launch of a new Halo title. Halo Infinite is a reboot of the storied series as the game dials back the stakes to pay homage to its roots. By focusing on its core gameplay and fleshing out the Halo universe, hopes are high as players once again don the mantle of the legendary Spartan soldier.
It's been more than a decade since the last sequel to the fan-favourite Fable franchise and plenty has changed! With new developers Playground Games at the helm, players are stoked to finally explore a revitalised Albion that fully takes advantage of the new hardware power. As a game that thrives in the fantasy setting, fans can expect plenty of exploration and character role-playing along with the signature British humour that's long been part of the franchise.
The Medium is a psychological horror game that features hyper-realistic visuals and novel gameplay! Players will be forced to grapple with The Medium's unique dual-reality gameplay that offers ample opportunities for cool interactions and brain-busting puzzles. Being an atmospheric thriller, music and sound plays a huge role in the game, with acclaimed composers Akira Yamaoka (Silent Hill) and Arkadiusz Reikowski (Observer) orchestrating the terror!
PlayStation 5 Games
If you've been a longtime PlayStation fan, you'll know that the PlayStation is home to the best games, bar none. Rather than wow us with value-for-money subscription plans and huge performance numbers this round, Sony has decided to let its games do the talking. After all, beneath every popular video game console lies a strong game library! Here are some PS5 exclusives that stole our hearts.
Loved slaying giant robots in a post-apocalyptic world? Horizon Forbidden West is the sequel to the well-received Horizon Zero Dawn and continues the story of Aloy, the young Nora tribe huntress as she travels west to find the source of an infectious and deadly plague. Featuring a large sandbox environment packed with elusive secrets and gigantic machinations, you'll have a blast taking down deadly machines while taking in the sights of this gorgeous open-world game.
Huge fan of the Final Fantasy series? Don't miss out on Final Fantasy XVI! Hot off the heels of a successful Final Fantasy VII Remake, FFXVI marks a return to its roots by featuring a setting that's full of traditional magic and medieval themes. From Chocobo-mounted knights to fantastical summons, this is Final Fantasy in its rawest form as it strips away the futuristic themes associated with its recent titles.
With the immense success of 2018's God Of War, God Of War: Ragnarok returns to continue the tale of Kratos and Atreus as they partake in the upcoming battle of the Norse Gods. While details are scarce, expect nothing short of pulse-pounding set pieces and satisfying combat! Also, the title will take advantage of PS5 hardware so players can enjoy nothing short of an immersive and breathtaking experience.
Our pick: PlayStation 5's hard-hitting exclusives that'll have any gamer hyped
Closing thoughts on the PS5 vs Xbox Series X debate
I might be a PlayStation fan, but the Xbox Series sure drives a hard bargain with value-for-money subscription plans, cloud gaming, and even lowering the barrier to entry with the affordable S$459 Xbox Series S. That said, the PlayStation 5 continues to draw me in with its incredible catalogue of exclusive titles. 
If you're in a dilemma, let me break it down for you. Loved the PS4 exclusive franchises? Buy the PS5, because it'll offer you engaging narratives and believable characters you won't find anywhere else. If you've been absent from this gaming generation, the Xbox Game Pass will fill you in nicely with its curated list of great game titles and launch day releases. 2020 might have been unpredictable, but one thing is for certain — there's no better time to be a gamer than now. 
Check out our Press Start to Play campaign happening this weekend and stand to win a limited-edition Xbox | Royale Ergonomics Gaming Chair (worth S$800) with every purchase of the Xbox Gamertag! Still keen to get your hands on the PS5? Check back here for updates as Shopee will be releasing limited sets of PlayStation 5 console preorders during our upcoming sales!
Also, make sure to make the most of the hardware in the PS5 and Xbox Series X by picking up the best smart TVs!