Here's the thing about getting dressed in the mornings — it needs to be fast, and fuss-free. We get it. Enter a useful life hack, the minimalist wardrobe! Think a curated selection of quality basics that can take you from casual to corporate in a jiffy. From basic t-shirts to a good pair of denim jeans, we put together the essentials that go into building a minimalist wardrobe for men!
What to consider when choosing wardrobe essentials for men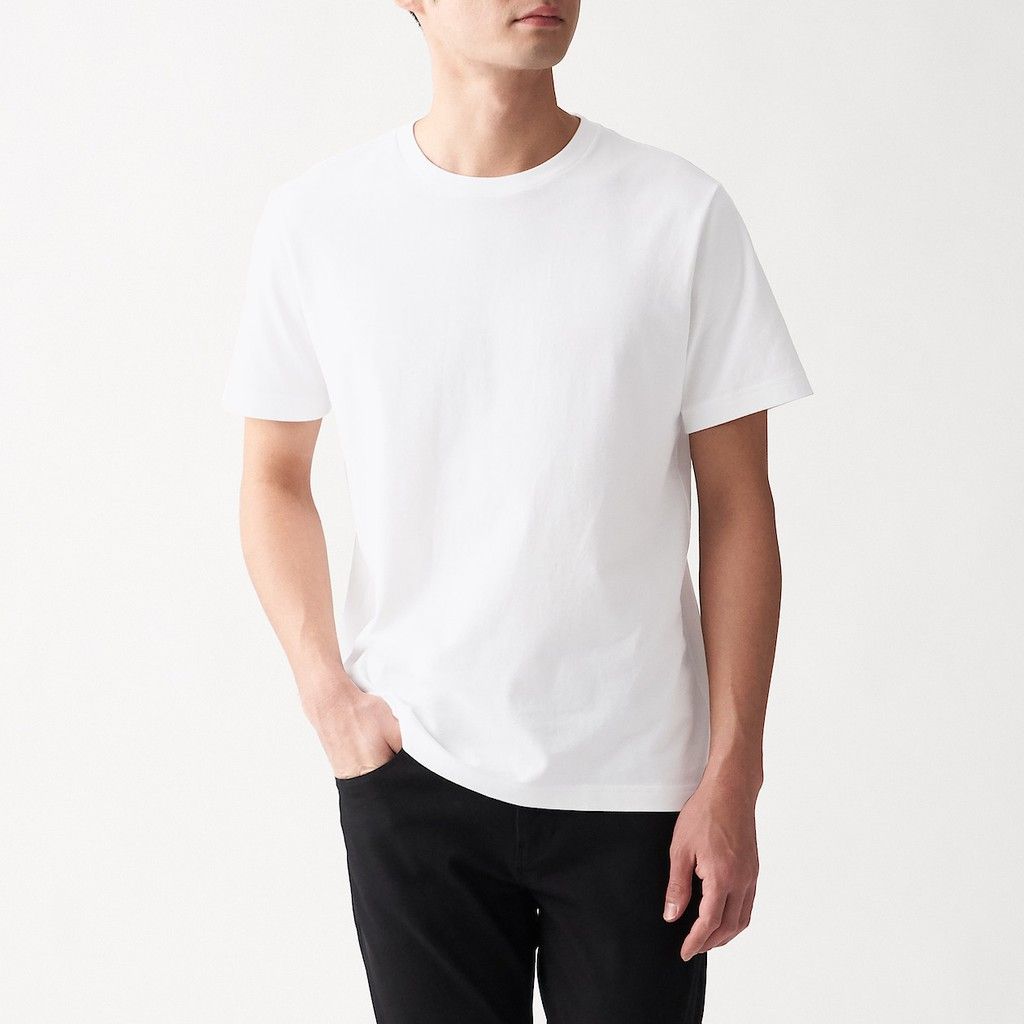 1. Quality over quantity
When organising a minimalist wardrobe for men, it's important to pick quality clothes. These clothes should last through multiple wear and washes without losing their lustre.
2. Colour
One of the first rules of building a capsule wardrobe in Singapore is to determine a colour palette to stick to. Go for neutral colours like white, grey, navy, khaki and brown as they can be mixed and matched interchangeably.
3. Type of activity
Building a minimalist wardrobe for men may be even harder in Singapore considering the number of tops we go through in our humid weather. So it's important to maximise the use of clothes for every activity you're doing. If you're exercising, choose dri-fit T-shirts that have moisture-wicking properties but if you're in a colder environment, make sure you're equipped with a blazer that can be repurposed for other formal events too – score!
Essentials for a minimalist wardrobe
1. Jackets and blazer (1 formal, 1 casual)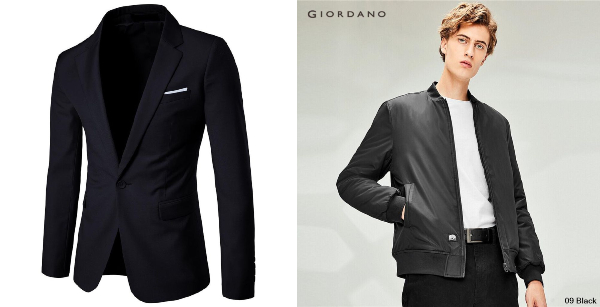 Start off your capsule wardrobe in Singapore with a well-tailored men's blazer. This slim fit black blazer (available on Suit flagship store) can take you from boardroom meetings to an atas date at a romantic restaurant or even a wedding event — talk about flexibility. Experiencing a slightly chilly day? Pull on this slim bomber jacket (available on Giordano Official Store) to keep you warm. Bonus: the jacket will pair well with any casual outfit and is also classy enough to wear to the office!
2. Tops
Both formal shirts and casual shirts are essentials in a minimalist wardrobe for men. They give a put together look and are staples for office wear or a smart casual day out. This Goldlion Nanotech Wrinkle Free Long-Sleeved Shirt (White) (available on Goldlion Official Store) and Timberland Eastham Long Sleeve Fitted Stretch Shirt (available on Timberland Official Store) are smart and comfortable office wear shirts.

Opt for something more casual for the casual days out. This Timberland Men's Pleasant Oxford Stretch Regular Shirt (available on Timberland Official Store) will pair well with pants or bermuda shorts for a more dressed down style. Your capsule wardrobe in Singapore doesn't have to consist of only plain shirts. This Long Sleeved Cotton Checkered (available on Août Singapore Official Store) brings a nice change to the wardrobe. While this Muji Xinjiang Cotton Washed Oxford Stand Collar Shirt (available on MUJI Official Store) exudes a more Japanese fashion flair. Wear it on its own or over a plain white T-shirt. Made of Oxford fabric, it's less likely to wrinkle and can hold its own without ironing!
Who doesn't love a good, reliable T-shirt? Crew neck T-shirts can instantly make your shoulders look more defined. The Shirt Bar Premium Cotton Stretch Crew Neck T-shirt (available on The Shirt Bar Official Store) and Août Crew Neck Cotton T-Shirt (available on Août Singapore Official Store) are good examples of crew neck T-shirt staples to have in your capsule wardrobe in Singapore. If you're looking for something dressier than a regular T-shirt, try this Levi's Polo T-shirt (available on Levi's Official Store) — appropriate for even casual Fridays at work!
 3. Bottoms 
A minimalist wardrobe for men should contain only a select number of pants and bermuda shorts but keep in mind that they should be able to match your tops. This well-tailored pair of T.M.Lewin Coolmax Single Trousers in Navy (available on T.M.Lewin Singapore Official Store) can be paired with formal shirts and is designed to keep you cool throughout your workday. Although you may be paring down on extras, everyone still needs a good pair of denim jeans. We like this pair of Levi's 505 Regular Fit Jeans (available on Levi's Official Store). Its black shade means that it can pass for formal pants in the office too! For casual days out, don this comfortable pair of Hush Puppies Men's Twill Bermudas (available on HushPuppies USA Official Store) — its khaki shade will match well with different coloured tops.
4. Footwear (1 pair of dress shoes and 1 pair of sneakers)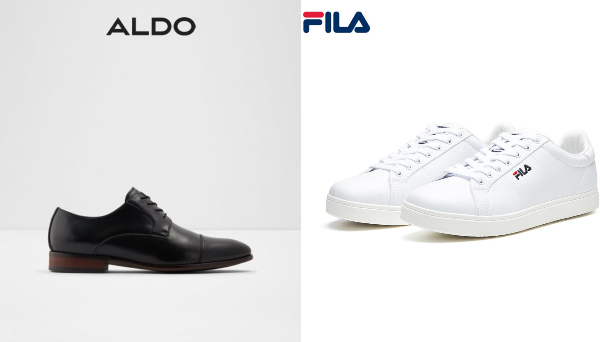 'Shoes maketh the man', so it's important to wear a pair of quality shoes, whatever the occasion. Invest in a pair of formal shoes that you can slip on for work or to functions like weddings. We like this suave pair of Aldo Bireven Derby Dress Shoes (available on Aldo Official Store) that comes with a vintage cap stitching for a bit of extra charm. For casual wear, choose these white FILA Court Deluxe Sneakers (available on FILA Official Store) that'll match with any outfit. Sneaker trends come and go very quickly so make sure you're up to date with the latest shoe models! Check out this roundup of the best casual shoes for men which includes options for sneakerheads too!

Pro tip: be sure to match your shoes with a pair of comfortable socks like this pair of GOLDLION Anti-Bacterial Business Half Length Socks (available on Goldlion Official Store) for comfort throughout the day.
5. Accessories (1 briefcase, 1 belt, 1 tie, 1 pair of shades)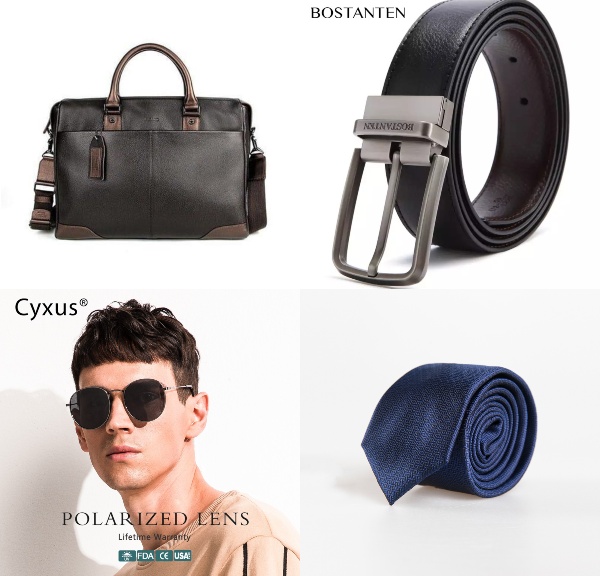 Try incorporating simple but stylish men's accessories into your minimalist wardrobe for men and see how they instantly elevate your style. This Alain Delon Jacquard Texture Tie (available on Forest Official Store SG), BOSTANTEN Leather Belt (available on Bostanten Official Store) and Picard Cologne Briefcase Café (available on Picard Singapore Official Store) can make your everyday office wear shine. If you're on a weekend date out, we suggest sporting this pair of polarised Cyxus Retro Classic Round Sunglasses (available on Cyxus official store.sg) that is not only a fashion statement but also protects your eyes while out in the sun!
Ready to build your capsule wardrobe?
We hope this guide to minimalist wardrobes for men has given you the inspiration to declutter and streamline your everyday apparel essentials. Don't stop there! Practise good grooming too. This four-step skin care routine for men will set you up with the essentials you need for healthy, clear skin. Pretty sure a capsule wardrobe in Singapore is just not your cup of tea? You can still organise your apparel by designing a walk-in wardrobe in Singapore!