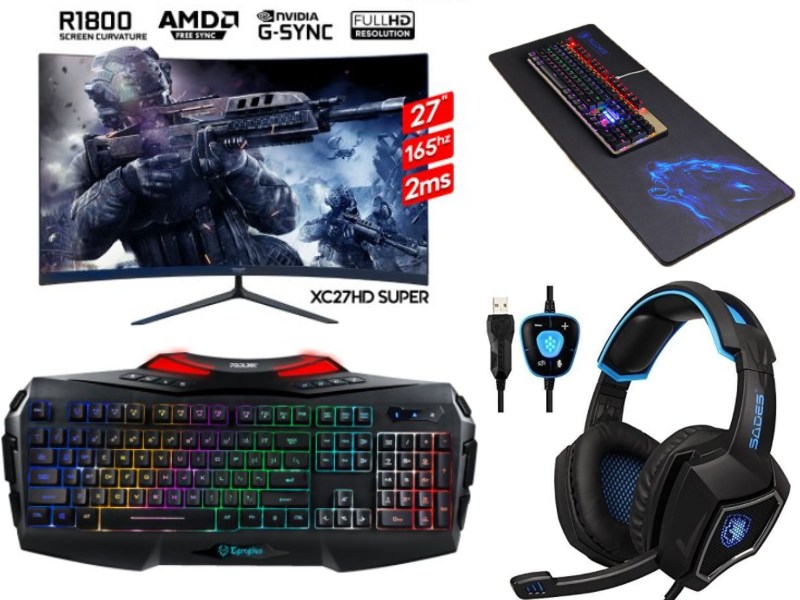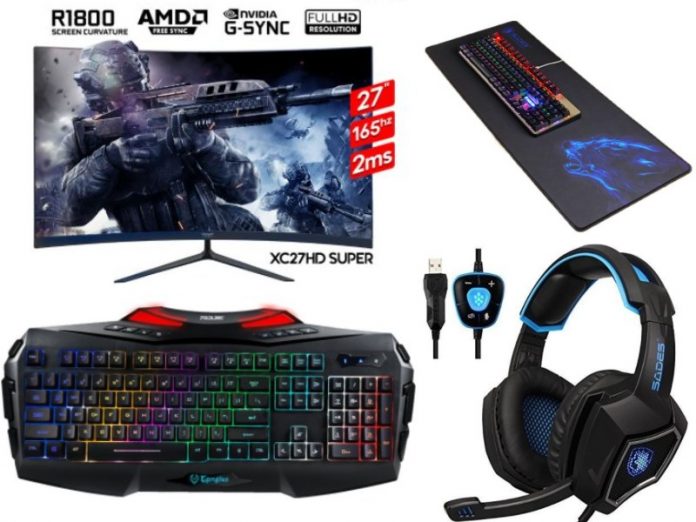 It's the cold hard truth but gaming can be an expensive pastime! From swanky monitors to hi-fidelity headphones, not all of us may be okay with forking out that kind of money. Fortunately, with today's wide array of budget gaming brands, you don't have to dig deep into your pockets to immerse in titles like League Of Legends and Call Of Duty! If you're shopping for gaming accessories on a budget, you'll be glad to know each gaming brand in this list offers terrific value for money and are worthy of being part of any cheap gaming setup.
1. Armaggeddon
Armaggeddon Pixxel Xtreme XC27HD Super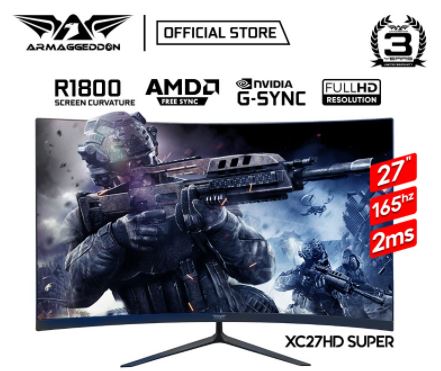 It can be challenging to find a high-performing gaming monitor from budget gaming brands! The Armaggeddon Pixxel Xtreme XC27HD Super (available on Armaggeddon Official Store) is our pick for cheap gaming setups because it offers everything you'll need in a gaming-focused display. From 165Hz refresh rates to vibrant HDR colours, the Armaggeddon monitor blends in well with its premium gaming monitor counterparts!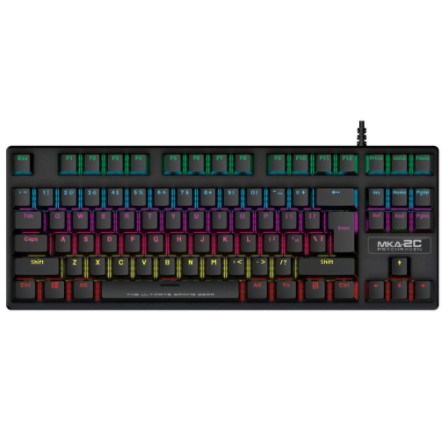 Who says flashy RGB mechanical keyboards have to cost you a bomb? Armaggeddon's MKA-2C (available on Armaggeddon Official Store) is one of the best budget mechanical keyboards for any cheap gaming setup thanks to its ultra durability and freeform customisation. Specifically, the MKA-2C uses Kevlartech keycaps, meaning you can activate each key up to 50 million times each! You can also personalise the keyboard and interchange between the various Oetumu keyboard switches in clicky blue, linear red and tactile brown colours!
2. PROLiNK
Need that added utility of multiple mouse buttons? At just $17.90, the PROLiNK Furax (available on PROLiNK Official Store) is ideal for any cheap gaming setup thanks to its sheer value proposition. As a gaming mouse that draws inspiration from the best on the market, the Furax comes with all the expected bells and whistles. From aesthetically pleasing seven-colour LED lights to featuring buttons that can handle five million clicks, this PROLiNK mouse is the perfect introduction to entry-level gaming mice.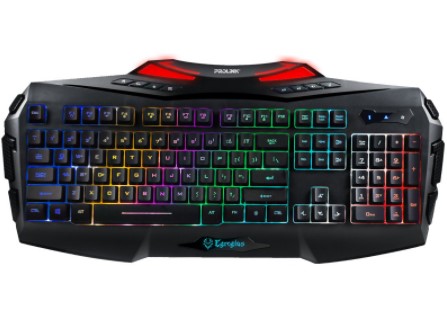 Prefer the soft, cushioned feel of a membrane based gaming keyboard? Make sure to try the PROLiNK Egregius (available on PROLiNK Official Store)! From boasting seven different backlight colour options to a Windows lock key so you're not interrupted mid-game, it's this wealth of gamer-friendly features that make gaming brands like PROLiNK a prime gaming keyboard option. One common problem most membrane keyboards face is ghosting, when an unintended keystroke is sent due to the maximum number of simultaneous keys being pressed. Fortunately, PROLiNK has resolved this by including 19 anti-ghosting keys to prevent such problems from occurring!
3. Sades
Sades Spirit Wolf 7.1 Surround Sound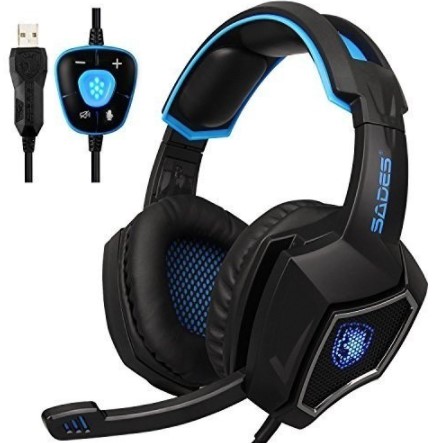 When it comes to discovering hidden gems for your cheap gaming setup, Sades is a solid gaming brand to turn to. This is thanks to its affordable product line and attention to delivering high quality accessories! For starters, we recommend Sades' Spirit Wolf 7.1 Surround Sound Heaphones (available on SADES Singapore Official Store). While most affordable gaming headphones focus on nailing audio basics, the Spirit Wolf comes with 7.1 surround sound. On top of surrounding your ears with multi-directional channels, 7.1 sound systems come with two extra drivers. This is perfect for gamers who want an immersive gaming experience. It also helps that these Sades headphones have included the latest magnetic drivers, a foldable microphone and noise cancelling to make each gaming session a high quality one.
Sades Anti-Skid Gaming Mousepad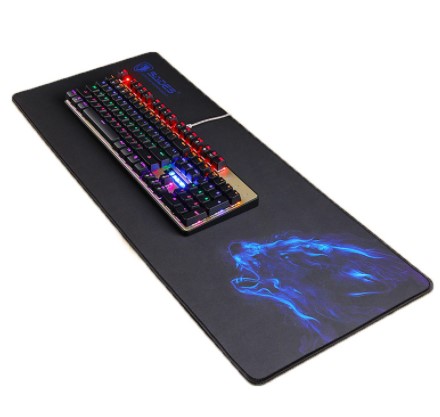 Tired of your gaming accessories awkwardly shifting around on your table while gaming? Give Sades' Anti-Skid Gaming Mousepad (available on SADES Singapore Official Store) a shot. Designed with a silk-processed cloth, your mouse will smoothly glide across the mousepad and encounter no surface tracking issues here. To deal with skidding, Sades uses no-slip rubber on the undersurface of the mousepad! Ultimately, it's this smart inclusion of anti-skidding rubber and soft cloth that makes this mousepad ideal for any cheap gaming setup.
4. Onikuma
Onikuma K9 Pink Headphones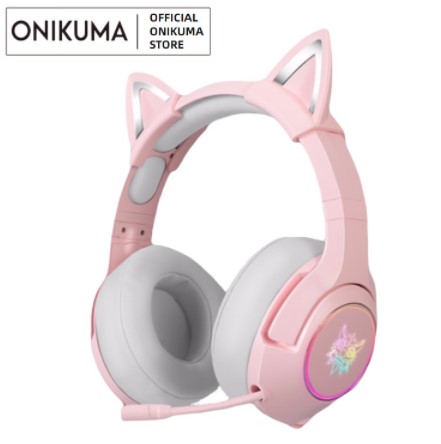 Don't let the adorable kitty ears distract you from the fact that the Onikuma K9 Pink Headphones (available on ONIKUMA) holds its own as one of the best gaming headsets at the $50 price point. From an omnidirectional microphone for effortless communication to robust sound drivers that pack a punch, the K9 Pink Headphones checks all the boxes for what you'd want in quality gaming headphones. ONIKUMA has also spared no expense in the build department as they included soft earcups and a flexible headband for extra comfort during your next gaming marathon.
Onikuma Marvel TWS Earphones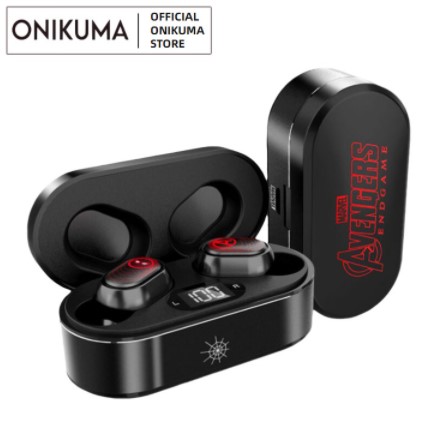 Marvel fans assemble — the Onikuma Marvel TWS Earphones (available on ONIKUMA) are for you if you're a gamer looking to complete your cheap gaming setup. With stylish designs inspired by Iron Man, Spiderman and Captain America, these Marvel merchandise should be at the top of any fan's wishlist! Performance-wise, the true wireless earphones don't disappoint with their ultra-low latency game mode that minimises audio lag and graphene bass diaphragm for strong aural undertones. With more than 12 hours of battery life, we recommend choosing Onikuma as one of your preferred gaming brands for mobile gaming earphones!
5. Seenda
Seenda Capacitor Microphone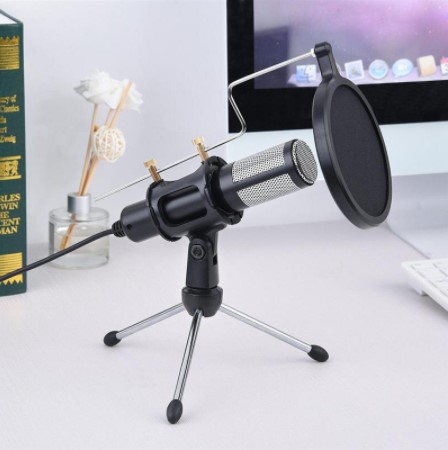 In any cooperative game, communication is key! That's why you'll certainly want a dedicated microphone for your cheap gaming setup. With the Seenda Capacitor Microphone (available on Seenda Official Store), you can enjoy crystal clear sound reproduction. Seenda has adopted a plug-and-play philosophy and needs minimal setup as the microphone requires no driver installation. Unlike traditional dynamic microphones, capacitor microphones excel by being extra sensitive and crisp. This can make all the difference to accurately deliver information in-game to your teammates!
Seenda Punk Machinery Keyboard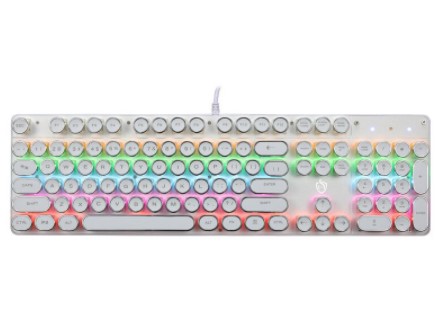 Love the tactile feedback from the best mechanical keyboards? The Seenda Punk Machinery Keyboard (available on Seenda Official Store) provides some much-needed variety to the traditional gamer design with its steampunk inspired design! From rounded keycaps to a floating key design, this gaming keyboard easily stands out from the competition and looks like it's ripped straight from the industrial era. With three unique designs to choose from, Seenda is a quality gaming brand that ensures you'll have no issues fitting the Punk Machinery Keyboard into your cheap gaming setup!
Enjoy an unmatched value for money with these budget gaming brands
After going through these recommendations for your cheap gaming setup, you'll certainly be spoilt for choice with these gaming brands. We hope that you find one that perfectly complements your rig! Interested in reading up more about quality gaming rigs? Check out our guide on the best gaming laptops! Alternatively, here are our tips for how to build a PC if you're intending to customise your setup.