Custom-made gaming PCs truly are a sight to behold. With their incredible processing power and speed, browsing the web and rendering lifelike graphics becomes a cinch! Impressed by gaming PC builds that feature massive monoliths and flashy Red-Green-Blue lighting but afraid of how complicated it may be to set up? Thanks to today's advancements, building your own PC is akin to LEGOs for adults as you simply slot and lock various components in. Not convinced? Let our easy guide on how to build a PC prove otherwise!
How to build a PC — all the parts you'll need
1. Case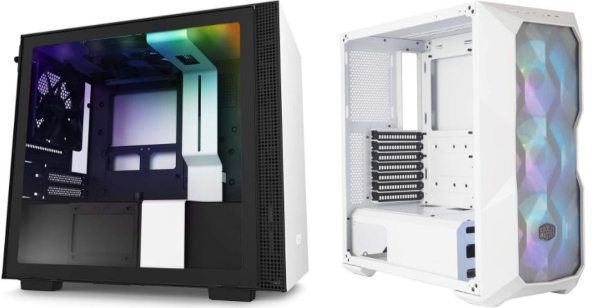 When you build your own PC, one of the most fun parts is to pick from all the cool and colourful computer cases. From the mini NZXT H210i (available on Bizgramsg Official Store) to the spacious Cooler Master's Masterbox TD500 (available on Cooler Master Official Store), computer cases are more than just fancy shells! For basic cases, you'll enjoy a case with good airflow and plenty of room for expansion. In contrast, more premium cases feature soundproofing, RGB lights and futuristic designs.
How to build a PC — picking a case
| | | |
| --- | --- | --- |
| Types of cases | Recommended Models | Benefits |
| Mid Tower (Micro ATX) | Armaggeddon Tesseraxx Core 2 | Reasonably priced, nails the basics of providing reasonable upgrade space and sufficient airflow |
| Mini-ITX | NZXT H210i | Space-saving, portable |
| Full Tower (ATX) | Cooler Master's Masterbox TD500 | Sufficient space for future upgrades, unmatched cooling support |
2. Motherboard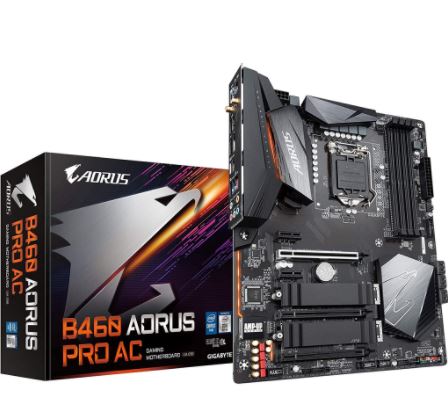 Motherboards like B460 AORUS PRO AC (available on Bizgramsg Official Store) serve as the backbone of your gaming PC build. Rather than being just a component holder, a solid motherboard optimises your hardware so you can enjoy faster Wi-Fi speeds or attempt overclocking (tinkering with internal settings to make your rig work harder)! 
While most How to Build A PC guides might recommend you getting a premium motherboard with all the bells and whistles, beginners don't need features that they won't fully benefit from. That's why you're better off simply buying a basic motherboard that comes with enough slots and ports for your PC.
How to build a PC — picking a motherboard
3. CPU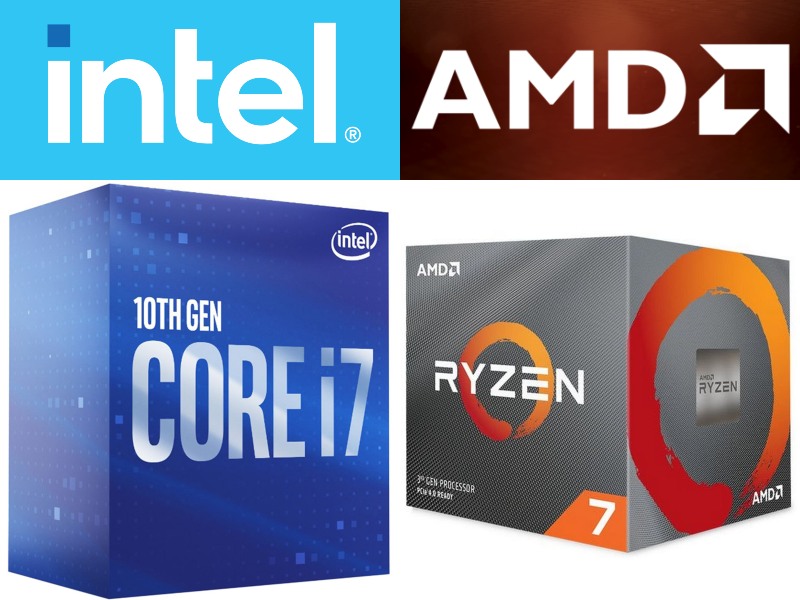 For most beginners, it's surprising how a tiny chip like the Ryzen 7 3700X and i7-10700K (both available on mydigital2u) can control the entire PC. To truly measure a CPU's performance, you can refer to benchmark tests performed online to decide which CPU best fits your needs!

When comparing AMD vs Intel CPUs, we recommend getting a mid-tier CPU so you can game comfortably without spending too much money. Conversely, if you're intending to edit high resolution videos and images, invest in a premium CPU so you can enjoy its high rendering speeds.
How to build a PC — picking a CPU
CPU
Recommended
Comparison

i3 / Ryzen 3

Ryzen 3 3100

Consumes the least power and is the most budget-friendly. However, it's ranked the lowest in performance among most CPUs.

i5 / Ryzen 5

Ryzen 5 3600

I5 and Ryzen 5 CPUs enjoy higher performance while being slightly more expensive

i7 / Ryzen 7

i7-10700K

/

Ryzen 7 3700X

i7 and Ryzen 7 CPUs open up more doors for multitasking thanks to hyper-threading and turbo boost

i9 / Ryzen 9

i9-10900X

/

Ryzen 9 3900X

The best CPU available on the market. Built for intensive gaming and video editing.
4. Memory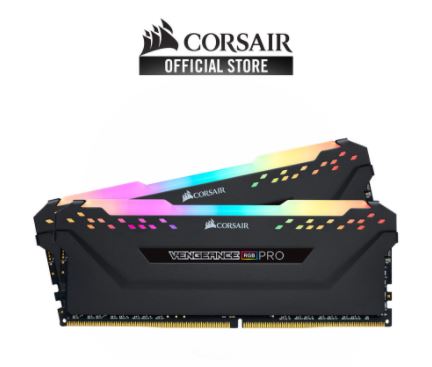 When building your own PC, one of your biggest concerns should be to ensure there's enough memory for running intensive software. This can be accomplished by equipping your rig with enough Random Access Memory (RAM). For starters, you can rely on RAM sticks like Crucial DDR3 RAM (available on supergoodram.sg) and Corsair Vengeance RGB PRO DDR4 RAM (available on Corsair Official Store) to keep things running smoothly! For today's standards, we recommend future-proofing your rig with at least 16GB. 
How to build a PC — picking RAM
| | | |
| --- | --- | --- |
| Types of RAM | Recommended | Comparison |
| DDR3 | Crucial DDR3 RAM | Budget-friendly option. Slowly being phased out as motherboards make the transition to DDR4 RAM. |
| DDR4 | Corsair Vengeance RGB PRO DDR4 RAM | Increased memory capacity, speed and power efficiency as compared to the DDR3. Incompatible with older motherboards. |
5. Cooling system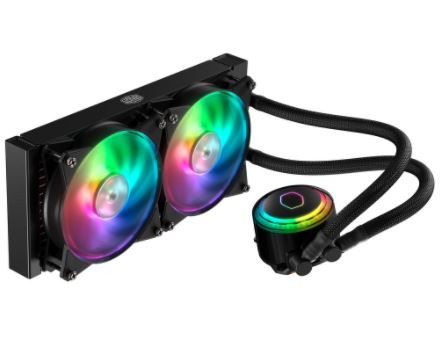 Cooling systems are essential to keep your rig running at optimal temperatures. Ultimately, it comes down to personal preference when choosing between the simple brushless fan or the impressive MasterLiquid ML240R (available on Cooler Master Official Store). If you are tight on funds for your gaming PC build, go for the fan since it gets the cooling job done. However, if you plan on maximising PC performance, we recommend going for the liquid cooling system as it's more efficient, allowing you to achieve greater performance through overclocking.
How to build a PC — picking cooling systems
| | | |
| --- | --- | --- |
| Types of Cooling Systems  | Recommended | Comparison |
| Air | Brushless fans | Easier to install and is budget-friendly. Aside from dust clearing, it does not need regular maintenance. |
| Liquid | MasterLiquid ML 240R | Increased cooling efficiency and more aesthetically pleasing. Requires regular coolant change. |
6. Power supply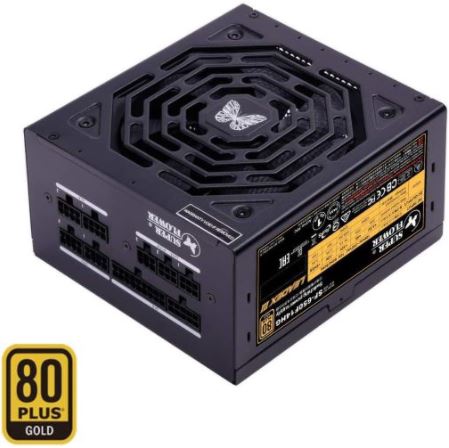 You might be wondering why How to Build A PC guides often claim power supply units to be the unsung heroes of any gaming PC build. Although power supplies (PSUs) like Superflower 650W Leadex III Gold (available on Bizgramsg Official Store) might lack the appeal of flashier components like graphics cards or liquid coolers, their ability to provide consistent power to the rest of the components is crucial to maintaining your PC's long-term health.
How to build a PC — picking power supply units
Power supply units are usually differentiated by wattage and efficiency ratings. After calculating the total amount of power consumed by your PC, buy a PSU that offers 20% more wattage than what you need. This ensures your PC isn't consuming more power than necessary and creates a safe amount of spare wattage for your PC to avoid overloads. For exact wattage,you can refer to this handy power supply calculator by CoolerMaster.
7. Storage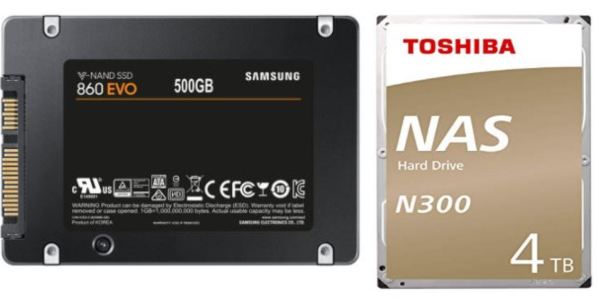 Storage options are incredibly varied, with different mixes of speed and capacity. If you're craving those lightning fast boot-up times, you'll need a modern internal Solid State Drive (SSD) like Samsung's 860 EVO (available on Bizgramsg Official Store). Alternatively, if you require a hub to store all your data, you'll require an old-school internal Hard Disk Drive (HDD) like Toshiba's NAS N300 HDD (available on Toshiba Storage Official Store).

We recommend buying both so you get the best of both worlds! Simply install your operating system and software on the SSD to take advantage of its faster reading and writing speeds. As for everything else, just store them on your HDD!
How to build a PC — picking storage disks
| | | |
| --- | --- | --- |
| Storage Types | Recommended | Comparison |
| SSDs | Samsung 860 EVO | Higher power efficiency, faster file copying speed and quicker boot time. Comes with a higher price point. |
| HDDs | Toshiba NAS N300 | Slower boot time but useful for storing data due to its low cost to capacity ratio.  |
8. Graphics card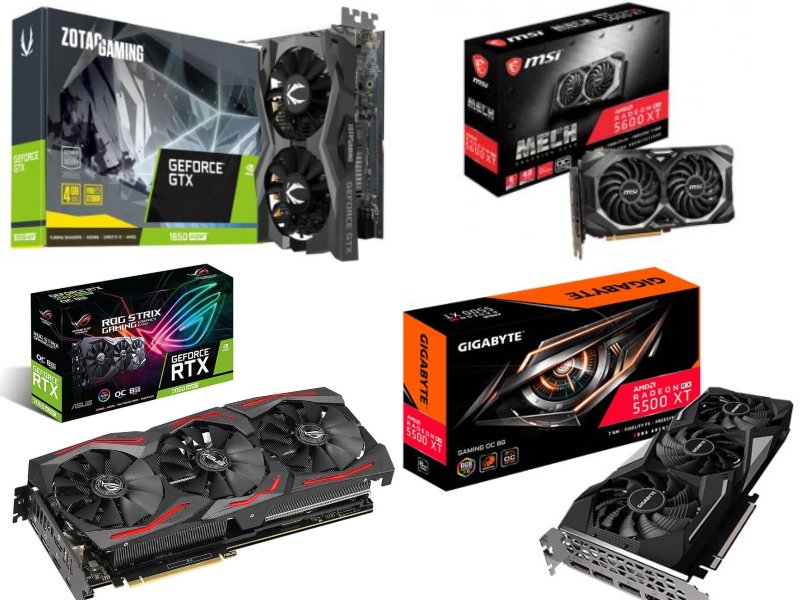 Finally, we've come to the most expensive component of any gaming PC build. Graphics cards come in all shapes and sizes, with some like the RTX 3080 (available on Madcow Computer) being monstrously powerful! On the other hand, budget cards like the GTX 1650 Super 4GB (available on Bizgramsg Official Store) offer unmatched value for money. These massive cards are prioritised on every How to Build A PC guide as they can make or break your gaming experience.
In a dilemma over choosing the best graphics cards? As a general rule of thumb, Nvidia is known for their range of premium graphic cards whereas AMD specialises in entry-level and mid-range graphic cards!
How to build a PC — picking graphics card
Type of Graphic Cards
Recommended
Comparison

Entry-level

GTX 1650 Super 4GB

/

RX 5500 XT 8GB

Perfect for those looking to play older games or less graphically intensive games

Mid-range

RTX 2060 Super

/

RX 5600 XT

Suitable enough to handle modern games without forcing you to pay a premium

Premium

RTX 3080

/

RX 5700 XT

Uses the latest in graphics card technology to handle modern games or intensive graphic design work Great for future proofing.
Putting everything together with cables
Done with picking all the different components? All you have to do now is hook them up to the right cables. While it might seem daunting for beginners, it's pretty straightforward if you plug the pins to their respective slots. Given that different motherboards have varied layouts, it would be tough for us to provide an in-depth guide to this but if you follow the various motherboard labels and avoid unnecessary force pins that don't belong, you'll be done in no time. For a comprehensive video on how to build a PC, check out the video above that covers the entire assembling process!
Enjoy your custom gaming PC!
After about an hour, it's finally finished. Congratulations, you're now the proud new owner of a custom gaming PC! Once you've successfully powered up your PC and installed the relevant drivers, you'll be ready to use your new rig. To start you off, why not check out our guide to the best gaming monitors to take full advantage of your gaming PC's firepower! Alternatively, when it comes to accessories, here are our recommendations for the best gaming mice and best Logitech G products so you can have an optimal gaming experience.
Here's our attempt at crafting our very own PC!