Find yourself constantly complaining about that missed kill opportunity in your favourite game? Rather than despair at your gaming skills, why not give yourself that edge in the world of Logitech Gaming accessories! From precise Logitech gaming mouse designs to robust Logitech racing wheels, Logitech Gaming has everything a hardcore gamer thanks to their high performance and reliable accessories. Need recommendations on what to look out for? Here are our picks for the best Logitech Gaming accessories to pick up!
Best Logitech gaming accessories to invest in 
Best Logitech gaming mouse
Logitech G502 Hero Lightspeed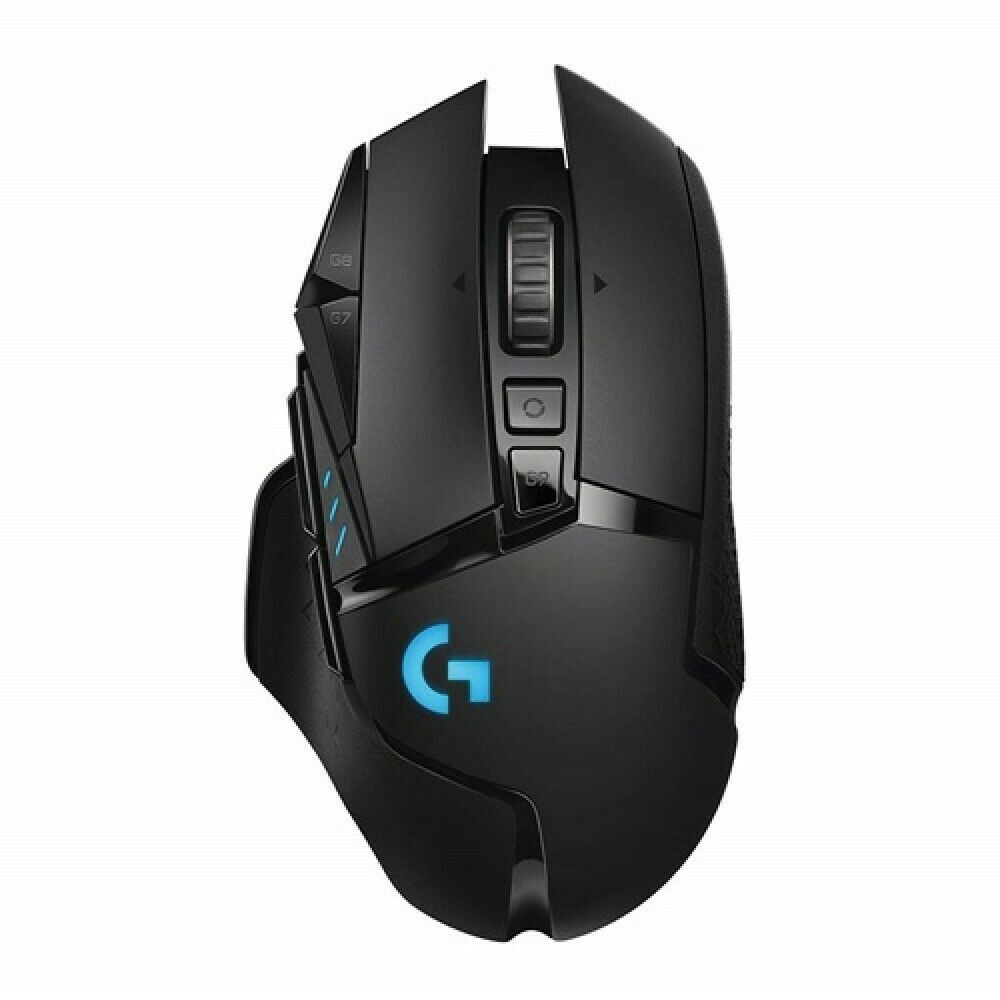 How do you improve upon one of the best-selling designs in the gaming mouse market? By giving it wireless capabilities of course! For gamers who are tired of cable management and desk clutter, we recommend the Logitech G502 Hero Lightspeed (available on Endless Passion). Although wireless gaming mice have traditionally been heavier than wired models, this best Logitech gaming mouse has one-upped the competition by being lighter than its wired counterparts that are tens of grams heavier without cutting any corners! This is despite packing a huge battery that allows for up to 60 hours of gaming on a single charge. By combining this with the solid foundation of the original G502 (available on Logitech G Official Store), it's no wonder many users laud this as their preferred gaming mouse for extended gaming sessions.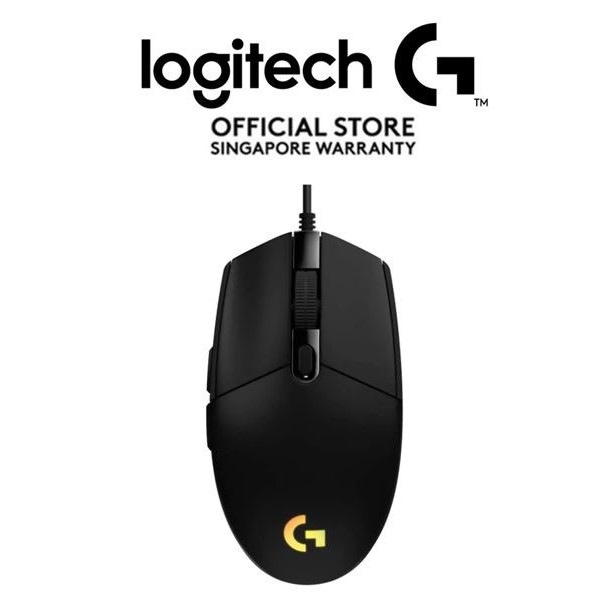 Still prefer the reliability of wired mice? The Logitech G203 (available on Logitech G Official Store) adopts a design that's free of unnecessary grooves and bumps. This makes it much lighter than the classic G100s at just 85g! By integrating LightSync RGB and mechanical button tensioning, Logitech Gaming has modernised the classic design and made the G203 one of the best Logitech gaming mouse models for fans of minimalist gaming mice
Best Logitech gaming mouse pad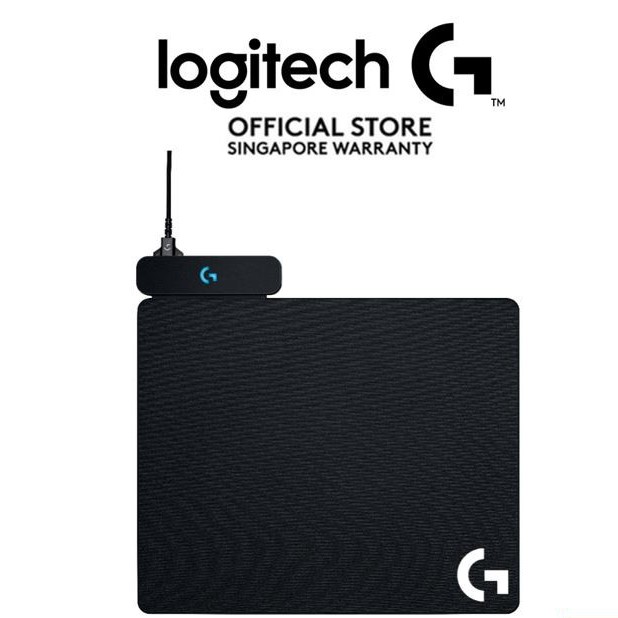 The Logitech Powerplay (available on Logitech G Official Store) is an innovative Logitech gaming accessory that prevents wireless gaming mice from running out of battery! This is because of its intuitive wireless charging interface that keeps your mouse constantly charged. With this charging mousepad, you'll never need to worry about facing connectivity inconveniences again! Apart from that, the Logitech Powerplay comes in both cloth and hard pad variations for precision tracking!
Logitech G240 Cloth Mousepad
Curious how Logitech tests its array of gaming mice? Enter the Logitech G240 Cloth Mousepad (available on Logitech G Official Store)– the accessory that perfectly complements any Logitech gaming mouse. The G240 grants gamers bonus sensor accuracy and precision as the sensor is primed to work optimally with this cloth mousepad. This is because it's the same mousepad used to test mice with Logitech G sensors! With its moderate surface friction and consistent texture, the G240 offers the perfect amount of resistance for your Logitech gaming mouse while staying low-profile enough to encourage ideal wrist movement.
Best Logitech gaming keyboard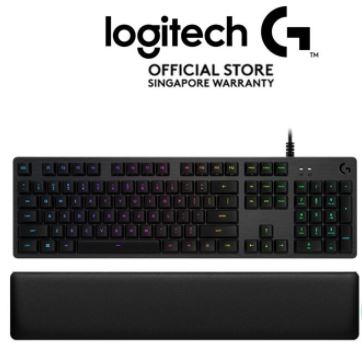 Razer is definitely not the only brand to bedazzle gamers with RGB lighting! With Logitech's G512's (available on Logitech G Official Store) LightSync feature, you can tinker and personalise your keyboard with a myriad of preset and customisable effects. Flashy lights aside, the G512 impresses gamers with its combination of durability and high-performance mechanical switches. From clicky blue to tactile brown, this best Logitech gaming keyboard houses mechanical GX switches in a frame made from aircraft-grade aluminium alloy! This creates a hardy chassis that's both visually stunning and can withstand strong gaming action.
For some gamers, desk clutter can be a nightmare especially if you have cables strewn across your table! Fortunately, the Logitech G915 TKL (available on Logitech G Official Store) embraces the less-is-more saying by freeing up space so you can game comfortably. This Logitech gaming keyboard combines wireless LightSpeed tech with its new low-profile switch technology. Effectively, you'll enjoy less than 1ms delays and a clean, non-protruding look (without any cables) that will fit any minimalist gaming setup! Not bad for an ergonomic Logitech gaming keyboard that's ditched its number pad for an easier and fuss-free keyboard usage on-the-go.
Best Logitech gaming headsets
Logitech G Pro X Lightspeed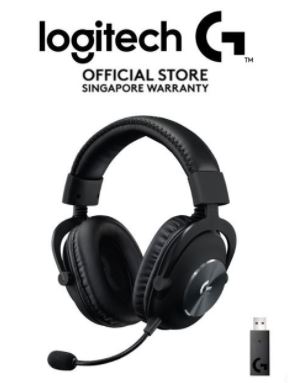 Contrary to popular belief, wireless headsets can sound as great as their wired alternatives. This is especially true with the Logitech G Pro X Lightspeed. Thanks to its sleek aesthetics and comfy build, the Logitech wireless gaming headset is the preferred choice for gamers willing to splash the cash for added style! Audio-wise, the headset impresses with its crisp and well-balanced mix, making it ideal for gaming and enjoying music during your downtime.
Is the Pro X Lightspeed's premium price tag putting you off? Why not give its affordable wired counterpart, the Logitech G Pro X (available on Logitech G Official Store) a go instead! Although they do have identical audio drivers and build quality, that's where their similarities end. The wired G Pro X comes with a Digital-to-Analog Converter that significantly amplifies the bass so it reaches earcup rattling levels! Additionally, the microphone quality is significantly improved as there's not as much compression. This improves the overall dynamic audio range, letting you hear a wider array of sounds while gaming!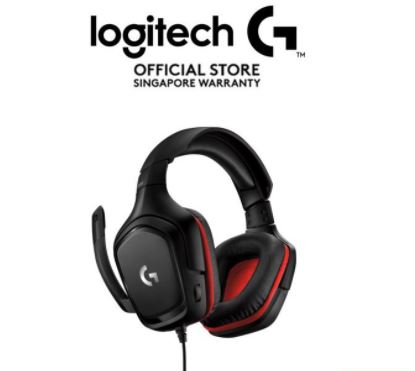 Shopping on a budget for your next Logitech gaming headset? The Logitech's G331 (available on Logitech G Official Store) has you covered with its bass-heavy audio profile and cross-platform usability. Whether you're gaming on PC, console or phone, the G331 adapts thanks to its universal 3.5 mm jack and lightweight plastic build! While some budget gaming headsets might cut corners and have lacklustre sonics, the G331 headset packs huge 50mm drivers. This creates a complete soundstage that lets you pinpoint your enemy's location and immerse yourself in the game's sound design. At less than $100, you won't find a more affordable all-round headset!
Best Logitech steering wheel
Logitech G29 Driving Force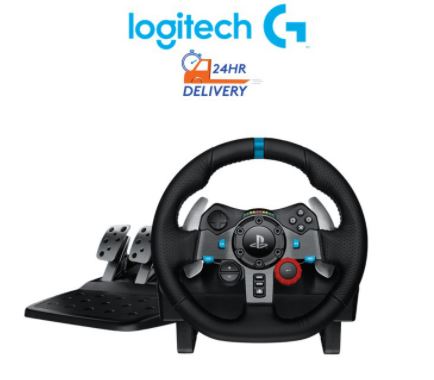 While you might not be lucky enough to zip around in a fancy supercar, you can easily replicate the experience with a racing wheel. As the de-facto Logitech gaming accessory for racing aficionados, the Logitech G29 Driving Force racing wheel (available on Endless Passion) lets gamers fully immerse in virtual circuit races. Thanks to the G29's dual motors, you'll feel the wheel actively resist your steering as you're driving! To add to the realism, you'll have access to separate throttle, brake and clutch pedals so you're tasked with handling both steering and pedal duties!
Discover incredible deals for Logitech gaming products
From the best Logitech gaming mouse designs to quality Logitech gaming keyboards, we hope you found your favourite Logitech gaming accessory in this list. If you didn't, why not browse the Logitech G Official Store so you're up to date with the latest releases and sales! Alternatively, you can also browse our 10.10 Brands Festival Sale page for all kinds of deals from your favourite gaming brands!
With all these recommendations for the best Logitech gaming mouse and keyboard listings, you're now set to enjoy the latest games to your heart's content! Need a portable gaming rig that'll run the latest games? Need a portable gaming rig that'll run the latest games? Check out our guide to the best gaming laptops! If you're not an on-the-go gamer, consider setting up your own gaming desktop instead.
---
New to Shopee? Get $7 off (min. spend $15) with code: *LOGITECH7OFF*. T&Cs apply. Valid for new users from 2 October to 9 October 2021 only.