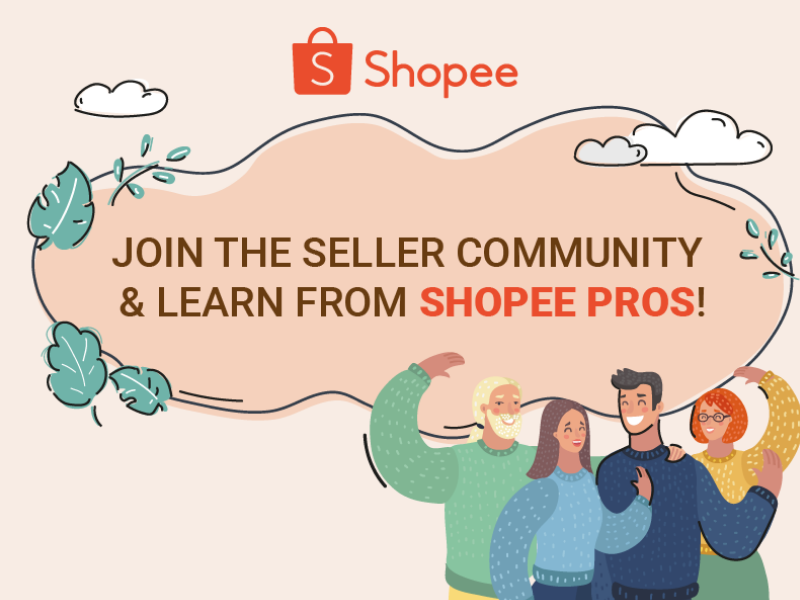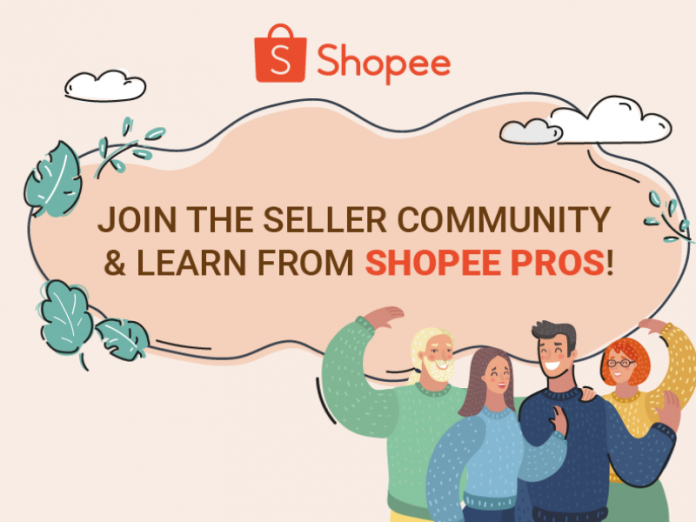 Always dreamed of running your own business or starting a shop on Shopee? It can be extremely intimidating – especially if it's your first time! Or you might have already started your journey as a Shopee Seller. And you may be looking for avenues to seek help or advice from the greater community. If you find yourself in any of these situations, don't fret! As the Shopee Seller Community and Shopee Pros are here to accompany and guide you along in your journey.
What is the Shopee Pros programme?
Initiated to help make your journey as a Shopee seller smoother, the Shopee Pros is a new initiative for sellers by sellers. By building up the local seller community in Singapore, we've invited good role model sellers that budding Shopee entrepreneurs can learn and seek advice from. This channel also makes it easier for our Shopee sellers to feedback to us about the common challenges they face, allowing us to improve your whole experience as an e-commerce seller on Shopee. Psst, you can also join our current existing community, Shopee Uni on Facebook, for useful tips. In fact, the Shopee Pros programme is essentially your own close-knit mini-community. Acting as a support and guide throughout your journey as a seller, hopefully, it empowers you to be a #SuperShopeeSeller!
Shopee Pros 2021
In a collective effort to uplift the standard of e-commerce in Singapore, we selected sellers to be part of our pioneer batch of Shopee Pro Sellers! It includes individuals who have started out small and slowly grew into the mega bosses they are today, as well as e-commerce specialists who have effectively managed to grow their brands on multiple platforms. Being role model sellers, they seek to impart their knowledge and share tips that have worked for them. Hopefully, they'll work for you too!
On top of that, they act as a direct feedback channel between sellers and Shopee – highlighting both the good and the bad to us. From there, we can better understand what are the common pain points and frustrations that our local sellers are facing, and actively take action to resolve them – with the main goal of creating a pleasant selling experience for all Shopee sellers.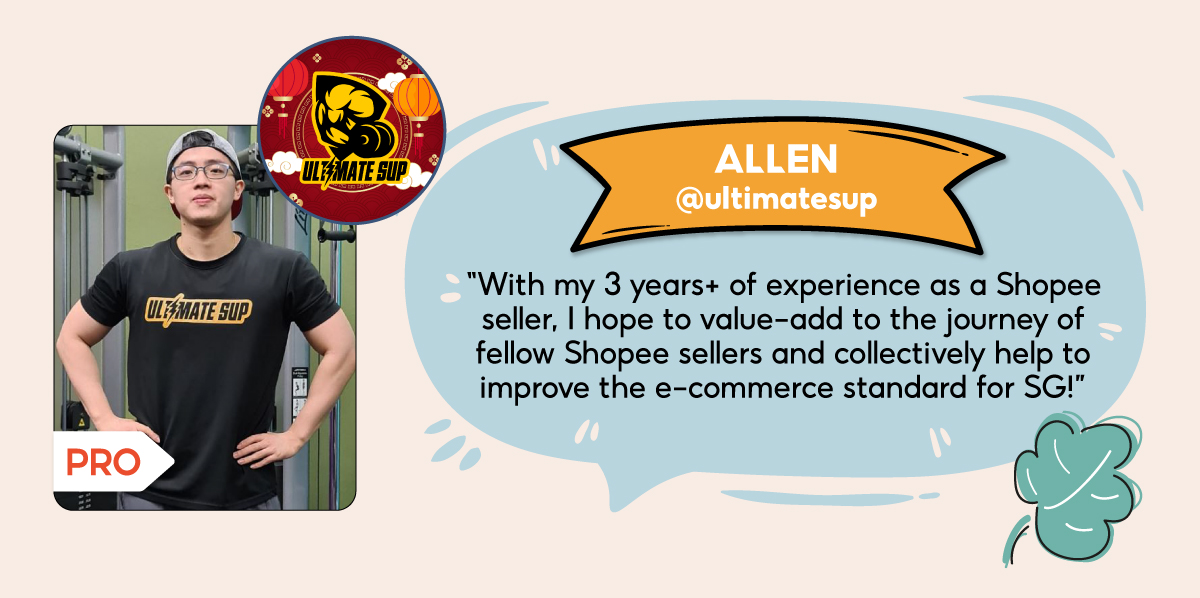 Previously a software engineer, Allen started out in August 2018 with only 1-2 orders per day. Committed to growing Ultimate Sup into an empire, he started attending Shopee Uni webinars. These helped him to learn more from our team on how he can expand his business and grow as a seller. Apart from that, he is constantly learning about the new updates and changes of Seller Center – the backend system for sellers. He then uses it to his advantage to better plan and manage his store. Allen's past experience on other platforms has also led him to realise the effectiveness of Shopee app and Shopee Seller Centre. The platform is easy to navigate and getting started (setting up a store) is extremely fast! To top it off, the in-house analytics feature, Business Insights, has greatly helped him with understanding his buyers' profiles and their behaviours, allowing him to adjust and cater to what his buyers need – contributing to his growth as a #ShopeePro!

He hopes to help fellow fresh Shopee sellers by value-adding to their experience. You can also hit him up if you'd like help with Shopee Seller Center features. He's an expert on the Business Insights and Marketing features available!
Hear about Allen's full story: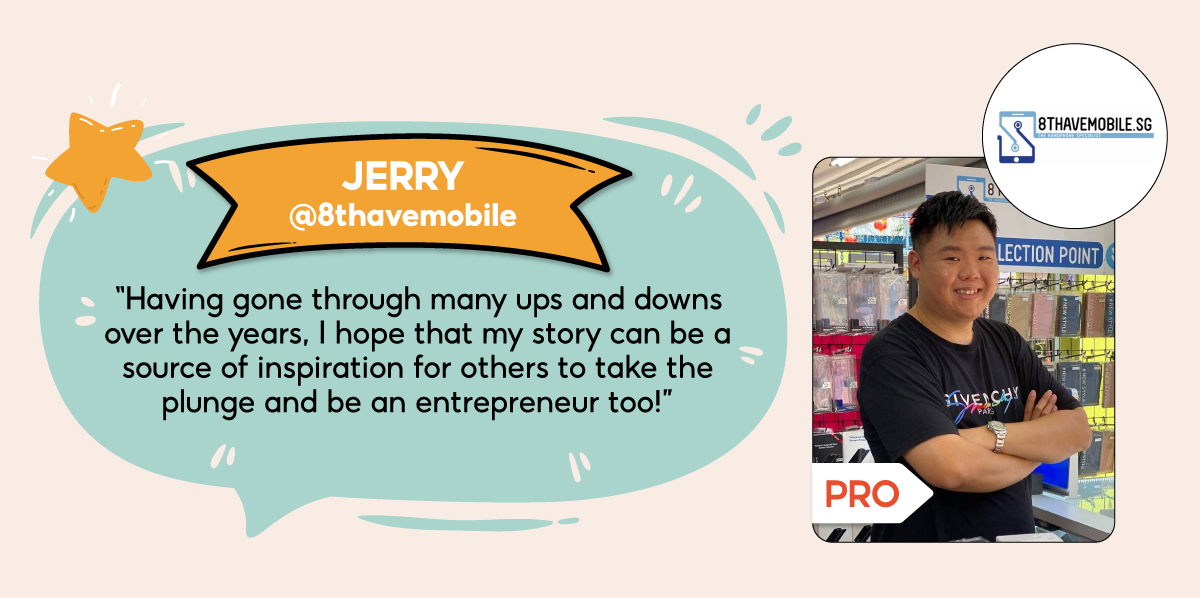 A serial entrepreneur, Jerry did not have an easy road to success. After his first failed experience, he decided to attend an e-commerce course to better equip himself with skills he needed to be an online entrepreneur. Coincidentally, he noticed that Shopee's presence in Singapore was growing. Thus, he decided to venture out into the e-commerce space and signed up to be a Shopee seller. He was also motivated by how easy it was for him to start. He simply had to create an account, upload a few listings and wait for sales to roll in. 
Quoting competitor research as one of his must-dos as a seller, Jerry also strongly believes in investing marketing dollars to promote his store and products to drive sales. It's similar to investing in advertisements and in-store promotions to drive store traffic and sales for offline stores! he feels that an online business would also require such investment to build a loyal online customer base and drive online sales! 
So far, Jerry has recommended several of his friends who are selling F&B products to sell on Shopee too. As a Shopee Pro, he hopes that his story can inspire more people to become their own bosses and achieve financial freedom by selling on Shopee!
Hear about Jerry's full story
here: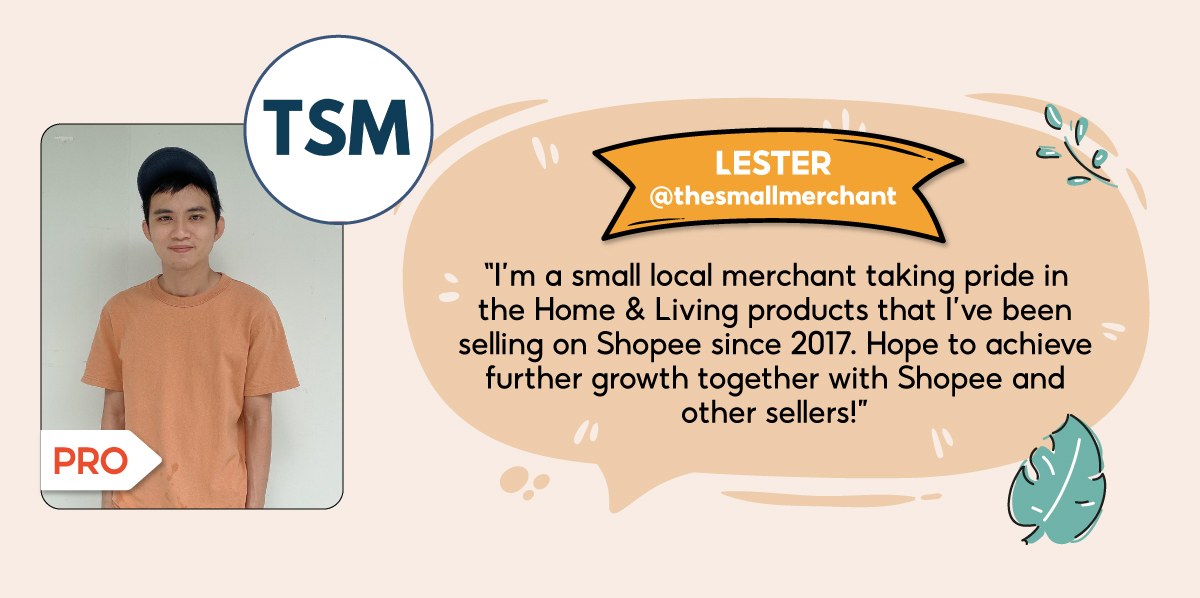 Having witnessed the boom of e-commerce, Lester decided to hop onto the bandwagon and started his own store on Shopee. Personally inspired by his dad who was a trader, he started off as a "Xiao Shang Ren" – which is a direct translation of his shop name – The Small Merchant. Starting small, he invested time to carefully explore the app to get a sense of what customers were searching for on Shopee and offered them products that met their needs. Determined to grow his business, he worked closely with his account manager who gave him tips to boost his growth. One thing that Lester strongly prioritises is building his own branding – starting from how his product listings and packaging look like, to his entire store layout and design! He finds that selling on Shopee is a straightforward and easy process. One has to simply upload a listing, use marketing tools to drive sales, utilise Shop Decoration (free feature) to ensure a pleasant and consistent store outlook, and invest in Keyword & Discovery Ads. To quote Lester, "Advertising on Shopee via Keyword Ads is similar to how businesses hire a sales guy to promote their store and products". Similarly, Discovery Ads work in the same way. It has the additional ability to target potential customers based on their shopping behaviour on Shopee.

As a Shopee Pro, he hopes to be able to share his knowledge to guide new sellers through the initial stages of running an e-commerce business and learn from other seasoned sellers as well!
Hear about Lester's full story
here: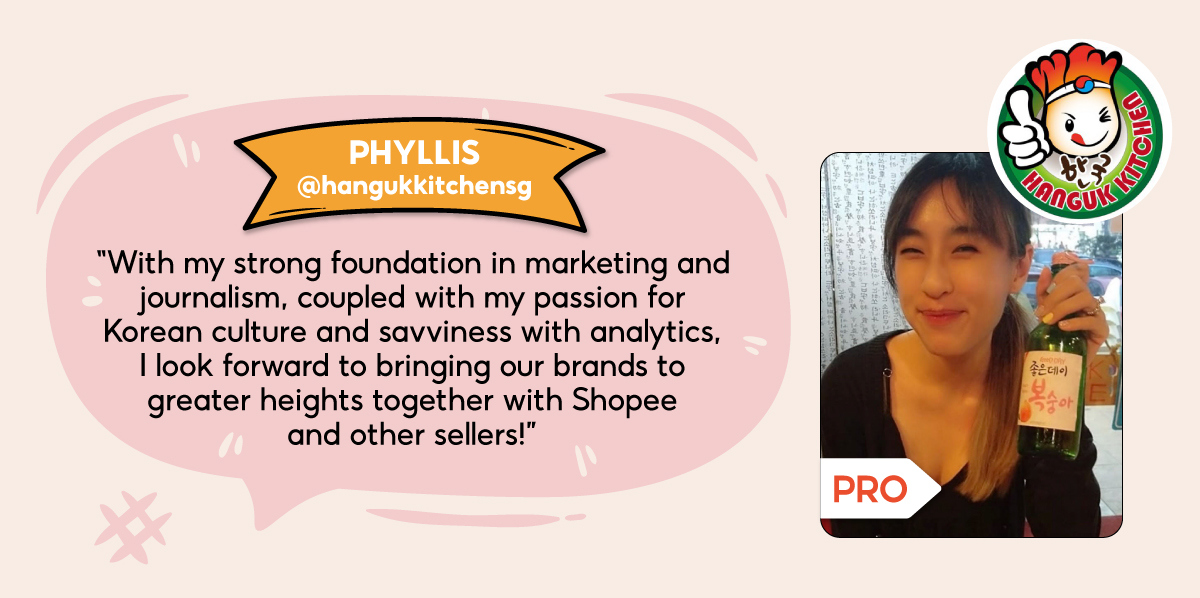 With prior experiences in e-commerce and marketing and a strong passion for Korean culture, Phyllis was grateful for the opportunity to expand Hanguk Kitchen's business in early 2020. Backstory: Hanguk Kitchen's main business is actually a Business-to-Business (B2B) model where they supply Korean food products to many local F&B restaurants. Within 6 months of selling on Shopee, Hanguk Kitchen was ranked as one of the Top 5 F&B brands during the Shopee 10.10 Brands Festival and 12.12 Birthday Sale campaign! One memorable moment for Phyllis was to arrange a factory tour and appreciation lunch for their fans! What contributed to their success was the functionalities of seller tools on Seller Centre. One of which is her favourite – Business Insights. She finds that Shopee is by far, the only platform in Singapore that provides holistic data analytics for sellers. It is highly recommended for sellers to deep dive into this feature and fully utilises it to analyse the shop's performance and leverage it to plan for your store accordingly.
As a Shopee Pro, she hopes to be able to use her experiences to add value to the journey of other sellers aspiring to grow their brand on Shopee! 
Hear about Phyllis's full story here: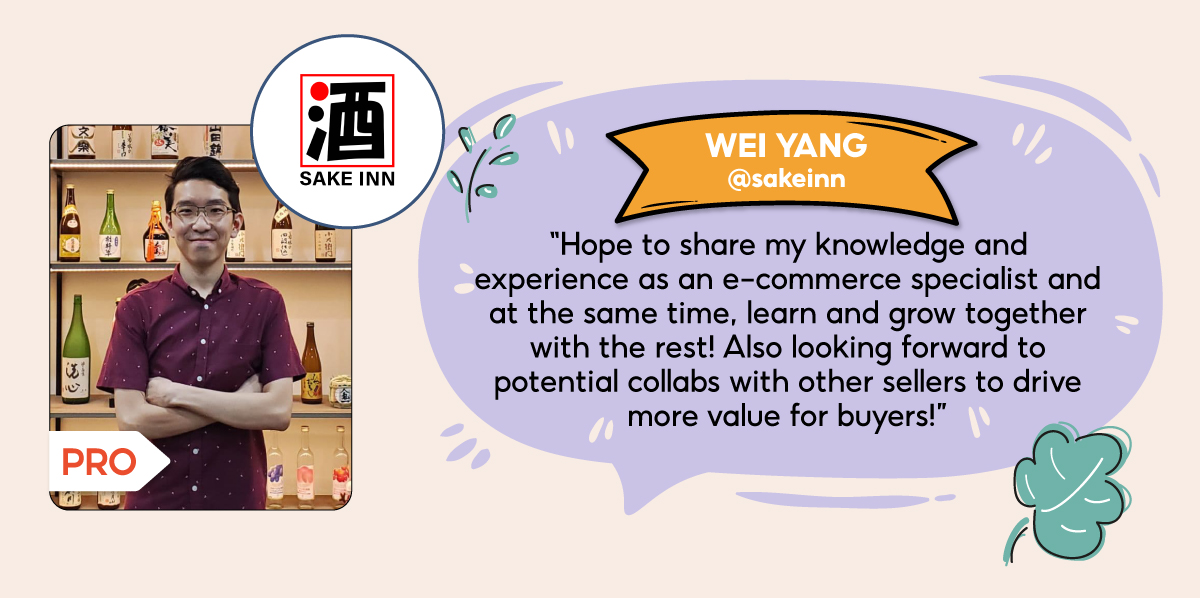 Starting out as a Digital Marketer several years back, Wei Yang believed that e-commerce was the way to go. Seeking to expand Sake Inn's brand and customer base in Singapore, he onboarded Sake Inn on various platforms. He found that their Shopee store was one of the highest revenue-generating platforms for the business. Through the initial stages, Sake Inn worked to price products competitively, utilising the Bundle and Add-On deals feature. He felt that these features helped to contribute greatly to driving sales for new product launches. In fact, many of these products eventually became staple products of the store. Wei Yang also actively joins various marketing campaigns on Shopee as he felt that it is cost-effective for the business in driving brand awareness and sales. These are the different factors that have helped Sake Inn to grow a strong footing on Shopee today. 
He hopes to share his knowledge in campaign planning and marketing strategy with the Shopee Seller Community. On top of this, he looks forward to potential collaborations with other sellers to drive more value for users.
Hear about Wei Yang's full story:
Be part of the tight-knitted Seller Community
Being a full-time online seller is far from easy- one would need to wear many hats! From being the customer service agent to being the logistics guy packing customers' orders, and being the guy that has to plan and manage the overall selling process strategically. All in all, the journey of a Shopee seller has its highs and lows. However, it's certainly rewarding to be part of this journey! We hope that Shopee Pros will help to build a positive and tight-knitted Seller Community. One that will help both new and existing sellers come together to grow and share! Click here to meet the Shopee Pros and find out more about them.