<![CDATA[Avengers Endgame might have signalled an end of an era but that doesn't mean you need to say goodbye to your favourite Marvel heroes. From phone cases to coffee mugs, commemorate the end of the Infinity Saga with some of the coolest Marvel merchandise in Singapore!
Must-buy Marvel merchandise in Singapore
1. Action Figures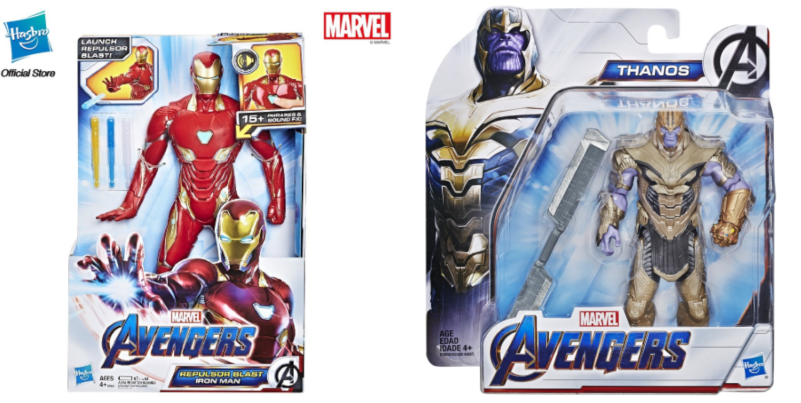 No list of Marvel merchandise in Singapore would be complete without action figures! As great gifts for younger fans, these action figures also double as cool display pieces at home or at the office.
Featuring everyone from Iron Man to Thanos (both available on Hasbro Official Store Singapore), Marvel's action figures are intricately designed with details that fans will surely appreciate. For example, the Iron Man action figure has plenty of unique lines of dialogue and can even fire his signature repulsor blast when pulling back his arm.
2. Phone Case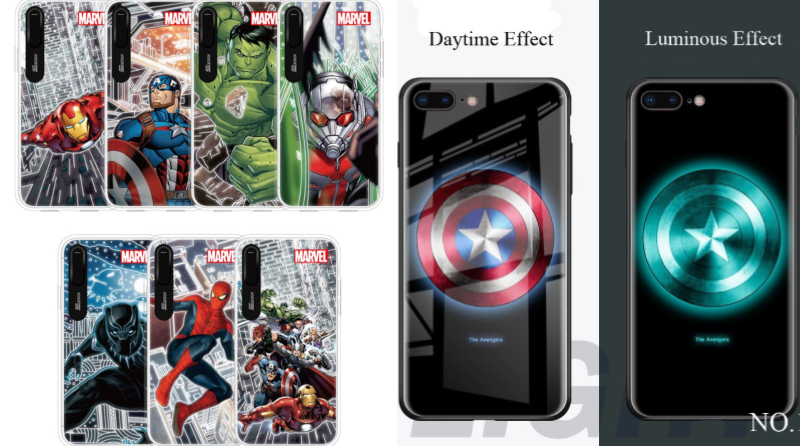 Looking to swap out your mobile phone case? Spice things up and stand out from the crowd with these Marvel light up character graphic phone cases (available on supersale21.kr)! Other than the fantastic artwork, this special phone case lights up when you receive a call or text and instantly brings your favourite characters to life! Just make sure your iPhone's LED flash is activated beforehand!
Alternatively, if you prefer something less flashy, you'll love these luminous phone cases (available on Annie Ann)! The sleek minimalist covers display plain Marvel logos in the day and have a luminous effect at night.
3. Graphic T-Shirts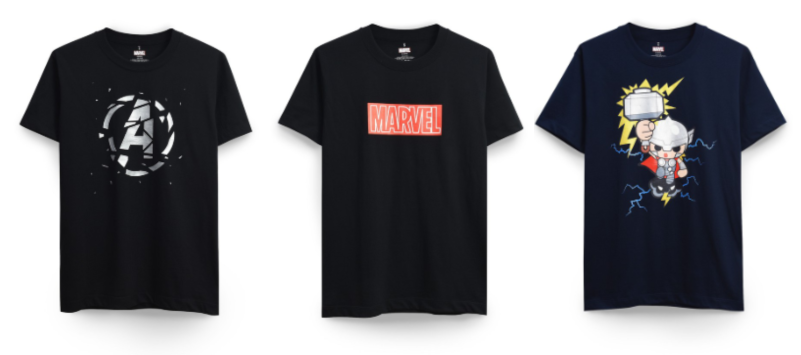 Nothing screams a Marvel fan more than graphic T-shirts featuring the Endgame logo, Marvel logo and individual mini heroes (all available on Goldwood). Whether you prefer simple and minimalist designs or cutesy versions of The Avengers, Goldwood has you covered with an extensive catalogue of Marvel merchandise in Singapore. Have younger Marvel fans at home? They too can join in the fun with these cute Endgame kid tees (available on Goldwood)!
4. Wireless Mouse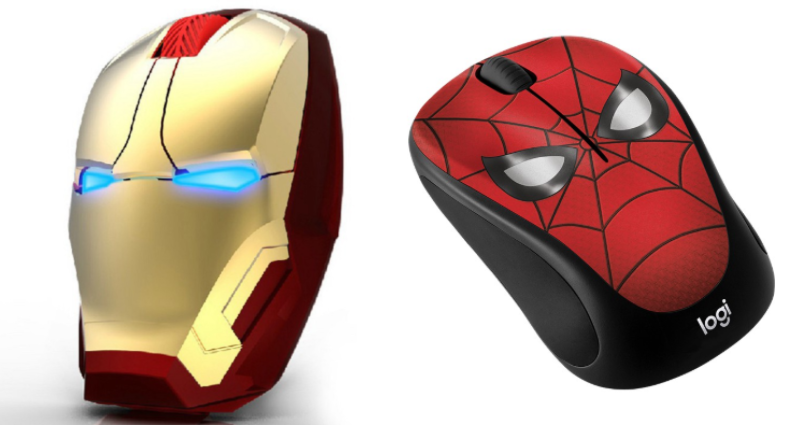 Some Marvel merchandise in Singapore can double up as office accessories too! Let The Avengers keep you company at work or school with the Iron Man wireless mouse (available on gzt) or Spider-Man M238 wireless mouse (available on Logitech Certified Store)!
These hero masks plastered mice are practical Marvel merchandise too! They come with stable wireless connections and accurate optical sensors to ensure you can complete your work efficiently and in style.
5. Mousepad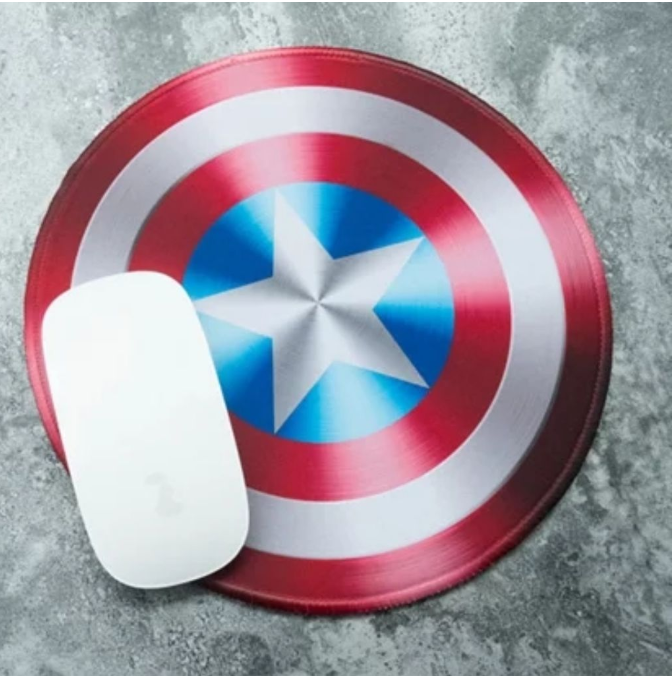 If you're a big fan of Captain America, this Captain America shield mousepad (available on dorkish) is a must-buy Marvel merchandise in Singapore! Material aside, the glossy appearance makes it look like it's reflecting light just like how it's shown in the movies! Measuring 25-centimetre in diameter, the rubber mousepad is waterproof so you won't have to worry about any perspiration or water ruining it.
6. Keychains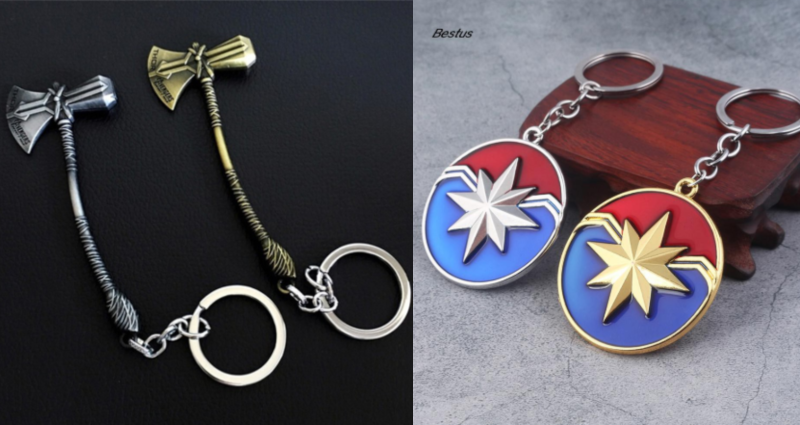 Keep a little piece of the Avengers with you by buying metal keychains featuring Thor's Stormbreaker (available on sunshine55) and Captain Marvel's insignia (available on Bestus). While they may not be one of the first pieces of Marvel merchandise in Singapore that come to mind, they're definitely a cool way to show your love for the franchise without coming off as too overbearing about it. Moreover, they'll make fine door gifts should you be organising any upcoming Marvel-themed parties.
7. Coffee Mugs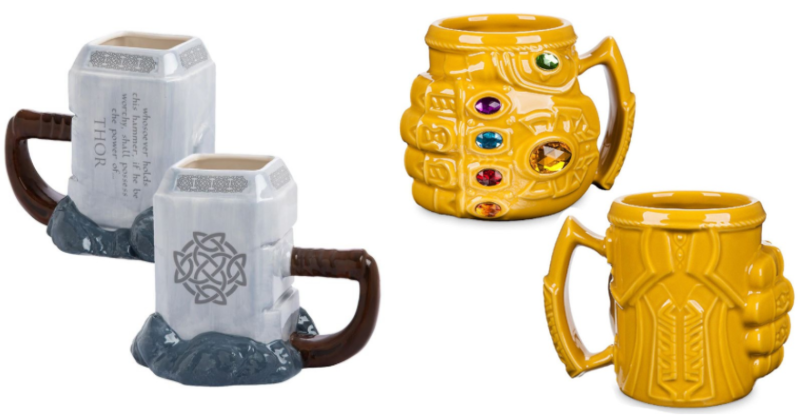 Ever wondered about wielding mjolnir or the infinity gauntlet with your bare hands? Now you can with this range of coffee mugs Marvel merchandise in Singapore!
Once held by Asgardian royalty and Vision, the Mjolnir coffee mug (available on SimplyGifts) is something that even the God Of Thunder himself would be happy to wield. Featuring a Celtic-inspired knot on the front and words (supposedly) engraved by Odin himself, any fan will enjoy the amount of care poured into crafting this fine piece of ceramic drinkware.
If you're part of #teamthanos, you'll definitely want to celebrate the Mad Titan's Infinity War victory with a sip from the Infinity Gauntlet coffee mug (available on Singaporean)! Now you too can wield Thanos's weapon of mass destruction in the form of a ceramic coffee mug that comes embellished with all of the infinity stones.
8. USB Flash Drives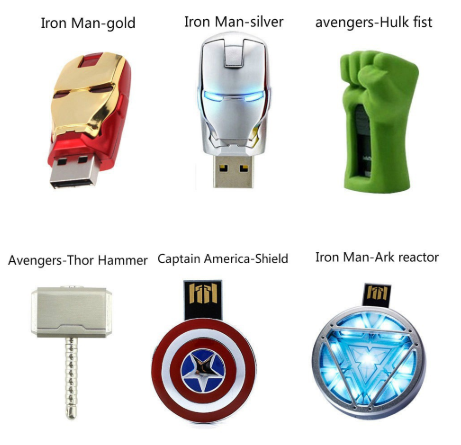 Even with the advent of cloud technology, these Marvel-themed USB flash drives (available on feir.sg) are sure to make you consider the old-school method of transferring files. From the Hulk's fist to Iron Man's arc reactor, each mini USB flash drive is powered by USB 2.0 technology and comes in variations of 8GB, 16GB and 32GB capacity.
9. NERF Guns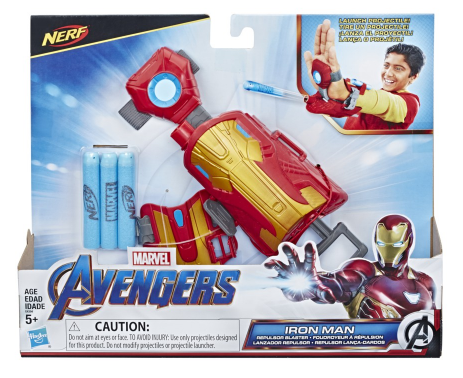 If you're looking to own a wieldable, life-size piece of Tony Stark's arsenal, check out Iron Man's blast repulsor gauntlet (available on Hasbro Official Store Singapore)! Far from just a mere child's toy, this Iron Man-themed NERF gun allows you to shout "Repulsor Blast!" as you barrage friends with a volley of foam darts. Whether you're obliterating foes on the battlefield or annoying your friends, you're sure to have a blast with this piece of Marvel merchandise in Singapore!
For more options, make sure to check out our full compilation of Marvel-related merchandise! From electronics to fashion listings, Marvel fans will surely be spoilt for choice.
If you're looking to get your superhero fix in the virtual space, make sure to check out our curated list of the best super hero games so you can put yourself in the shoes of the hero (or villain). Conversely, if you're feeling inspired after witnessing the Avengers' feats of physical strength and want to get in shape, we have compiled an easy home workout routine to get you started!]]>