<![CDATA[We've rounded up a list of must-read books you need to bookmark for 2019! With a book for just about everyone from fiction (including one for children) to non-fiction books, browse through and ear-mark those that you think you'd enjoy!
Fiction Must-Read Books
1. The Great Gatsby by F. Scott Fitzgerald
[caption id="attachment_21463" align="aligncenter" width="300"]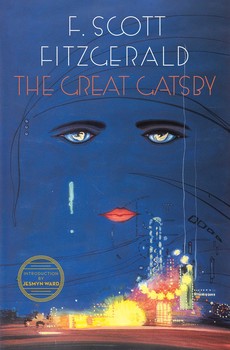 (Credit:
Scribner
)[/caption] Considered to be F. Scott Fitzgerald's masterpiece,
The Great Gatsby
(available on
UrbanfoxBooks
) is set in 1920s America and pays tribute to the zeitgeist of the time — think lavish parties and politics of old and new money. However, it is the zeal with which the enigmatic protagonist Jay Gatsby pursues Daisy Buchanan that captures readers' hearts. Be transported to America's roaring ages in this novel and ride the ups and downs of the American dream with Jay. Besides being a must-read book, also catch the must-watch movie afterwards starring Leonardo di Caprio.
2. Inheritance by Balli Kaur Jaswal
[caption id="attachment_21483" align="aligncenter" width="300"]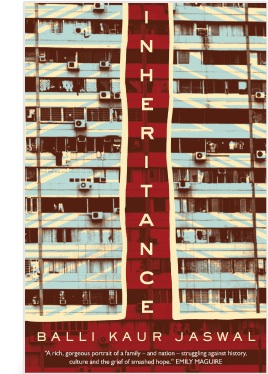 (Credit:
Sleepers Publishing
)[/caption] A must-read book by local author, Balli Kaur Jaswal, this novel explores the tenuous relationship between our city-state, grappling to cement its own identity in the 1970s-1990s and a dysfunctional Sikh family.
Inheritance
is set almost 40 years ago but you can still empathize with themes running throughout the book; mental illness, homosexuality and a family's shame and pride on the line. Jaswal's debut novel is a brave attempt at shedding light on taboo topics that transcend race, religion and culture leaving a bittersweet but indelible taste in our mouths.
3. Let's Give It Up For Gimme Lou! by Sebastian Sim
[caption id="attachment_29951" align="aligncenter" width="300"]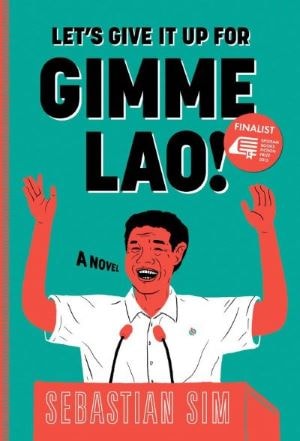 (Credit:
Epigram Books
)[/caption] In the spirit of lauding local authors, another must-read book is by author Sebastian Sim.
Let's Give It Up For Gimme Lou!
is about Gimme Lou (unfortunately named so) who has everything growing up, becomes a doctor and is groomed for politics but not without going through his fair share of mishaps. We love this book for its rip-roaring comedic moments, evocative Singapore sentiments and issues tackling the underbelly of Singaporean society.
4. An Untamed State by Roxanne Gay
[caption id="attachment_21467" align="aligncenter" width="340"]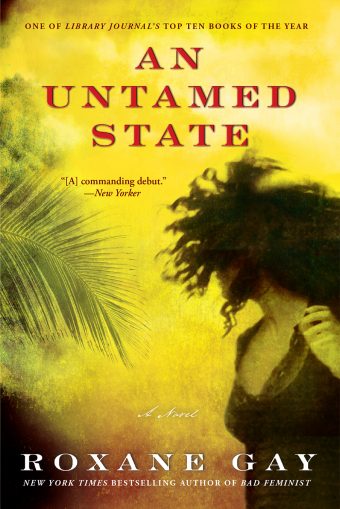 (Credit:
Grove Atlantic
)[/caption]
An Untamed State
is a heart-wrenching story about Mireille Duval Jameson. She's a Miami-based attorney and daughter of one of the richest businessmen in Haiti who then gets kidnapped and held captive by a man who calls himself  The Commander. Mireille waits for her father to pay the ransom but when that doesn't happen, it is up to her to pull through her most traumatic life experience with pure grit, willpower and forgiveness. Many have aptly described this as a must-read book — painful to get through but a story that
needed
to be told and we couldn't agree more.
5. The Handmaid's Tale by Margaret Atwood
[caption id="attachment_29956" align="aligncenter" width="450"]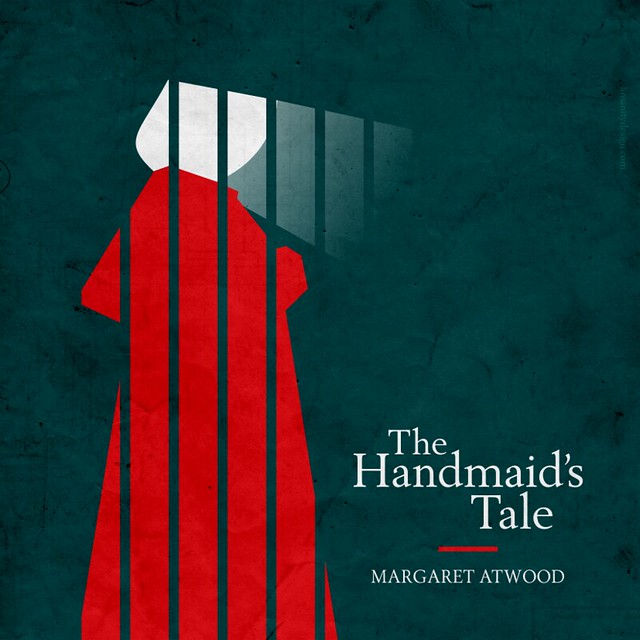 (Credit:
Lindsay Silveira
/ Flickr)[/caption] Adapted into a film, plays and a TV series, this best-selling novel by Margaret Atwood, is a must-read book in the dystopian genre. Offred, the protagonist, is the baby-making slave in the totalitarian Republic of Gilead whose duty is to bear children for her commander. With no free-will and individualism, this first-person narrative tells a chilling tale of resistance and persistence in a world ruled by men.
6. Mistborn Trilogy by Brandon Sanderson
[caption id="attachment_21469" align="aligncenter" width="400"]
(Credit:
Tor.com
)[/caption] Revel in this trilogy by Brandon Sanderson, also famous for completing Robert Jordan's epic
Wheel of Time
fantasy series. We liked the
Mistborn Trilogy
series because of its intricate worldbuilding and magic system. Though it gets draggy at times due to complex character development and plot lines, the exhilarating climaxes more than make up for it. Allomancy is one of the forms of magic used in the books, which involves the 'burning' of metals to achieve the desired effects. This results in fight scenes with beautifully articulated effects that drew us to be completely absorbed into this page-turner of a book — seeing it as a motion picture in our heads. Pair the fight scenes in this must-read book with trance or electronic dance music for better results.
7. The Book Thief by Markus Zusak
[caption id="attachment_29955" align="aligncenter" width="450"]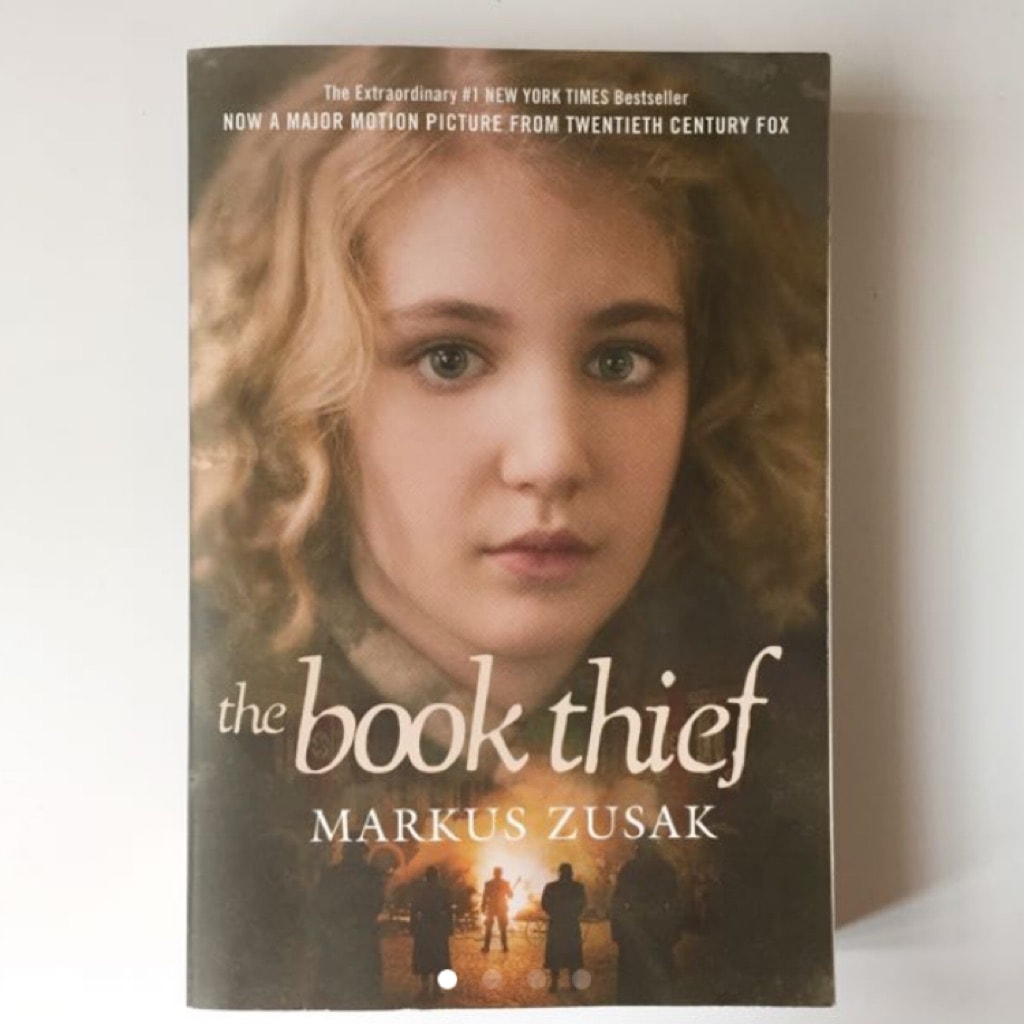 (Credit:
buttersunshine
)[/caption]
The Book Thief
(available on
buttersunshine
) is set in 1939, in Molching, Munich, Liesel, the protagonist, is taken to live with foster parents after her younger brother passes away. But in between all this, she's also a book thief and an immensely likeable one, stealing books just because she likes to read. Narrated by Death who is rendered vividly as a lonely, haunted being, there is much going for this book. It is, however, the delicate bond that Liesel forms with the hideaway Jew in their house and the character development of Liesel and her foster parents that makes this a must-read book for both teens and adults.
8. Do Androids Dream of Electric Sheep? by Philip K. Dick
[caption id="attachment_29964" align="aligncenter" width="480"]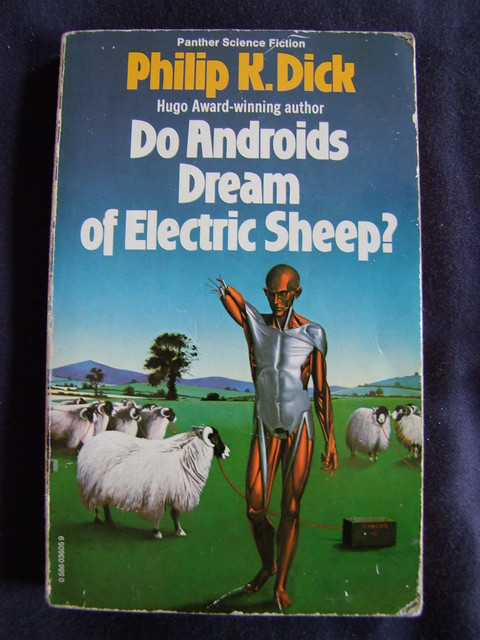 (Credit:
cyclingshepherd
/ Flickr)[/caption] A fan of science fiction? Then
Do Androids Dream Of Electric Sheep?
(available on
SRI Store
) is a must-read book especially for fans of the movie
Bladerunner
which was adapted from this novel. For those not familiar, Androids are robots with human appearances and Dick creates a post third world war setting filled with rogue androids. Bounty Hunter Rick Deckard is tasked with retiring several Nexus-6 androids and that forms the plot of this story. This book takes you on an exciting and exhilarating journey touching on the nature of life, religion, technology and the human condition.
9. The Little Prince by Antoine de Saint-Exupéry
[caption id="attachment_29954" align="aligncenter" width="500"]
(Credit:
lachilly.sg
)[/caption]
The Little Prince
(available on
lachilly.sg
) is perfect reading material for your little ones. Antoine de Saint-Exupery a French aristocrat, writer, poet and aviator conjures up a story of a young prince from an asteroid, B 612. He then journeys to Earth on a mission — to find sheep to chew off the roots of the baobab trees overrunning his planet. He meets the narrator in the Sahara desert and a heartwarming tale of human relationships, friendship and love ensue. Though styled as a
children's book
, this must-read novella details observations about life and human nature so poignantly that it's sure to strike a chord with adult readers too!
10. The Witch Elm by Tana French
[caption id="attachment_21474" align="aligncenter" width="298"]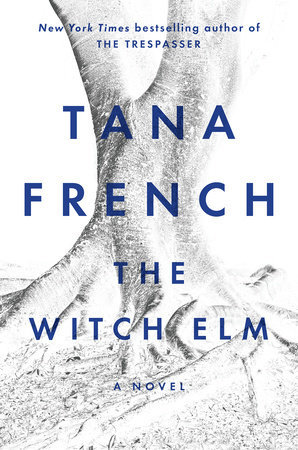 (Credit:
Penguin Random House
)[/caption]
The Witch Elm
centres around Toby, an affluent Dubliner who seems to have everything going for him until he gets gang mobbed one night and is left for the dead. But things don't end there. He goes to his family ancestral home to recover from his injuries and care for an ailing uncle. It is also there that he finds a skull in the trunk of an elm tree in the garden and the events that unfold force Toby to renegotiate his identity and question his social privilege status. Tana French's masterful suspense writing is a treat in this thought-provoking and gripping must-read murder mystery book.
Non-Fiction Must-Read Books
11. Modern Romance by Aziz Ansari and Eric Klinenberg
[caption id="attachment_21475" align="aligncenter" width="293"]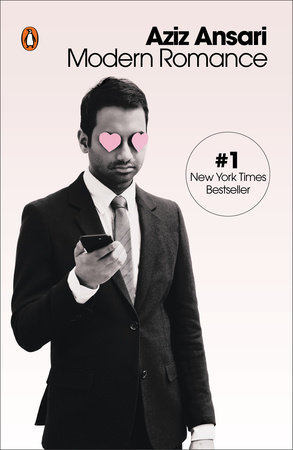 (Credit:
Penguin Random House
)[/caption] Ever wondered why the guy or girl you had a great time with on your first date never got back to you? Aziz Ansari had a similar experience and decided to investigate this, eventually birthing
Modern Romance
(available on
UrbanfoxBooks
). The is a must-read book for those experiencing the perils of modern dating scenes. It's a humorous and insightful read backed with research done by sociology professor, Eric Klinenberg, so you can't dismiss this as just some bogus fluff.
12. Foolproof and Other Mathematical Meditations by Brian Hayes
[caption id="attachment_21476" align="aligncenter" width="350"]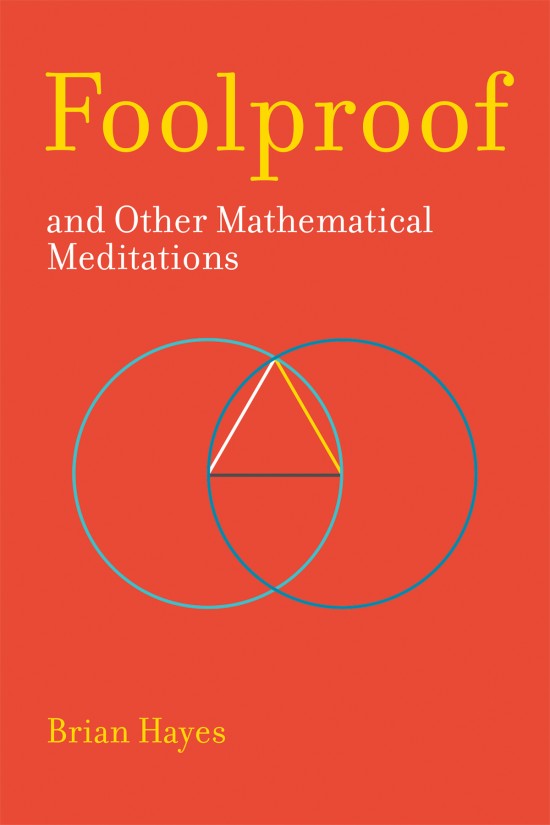 (Credit:
MIT Press
)[/caption] When we found out that the author of this book was not a mathematician, we couldn't believe it! Hayes has a gift in making the most abstruse math problems easy to understand, informative and enjoyable (gasp!) Yup, we said it! For the math lovers, you'll be glad to know that he covers Riemannium and Mathematical proof in this must-read book and for the non-lovers, learn the math in solving Soduku puzzles — making us wish we'd paid more attention in math lessons in school!
13.The Subtle Art Of Not Giving A F*ck by Mark Manson
[caption id="attachment_29953" align="aligncenter" width="500"]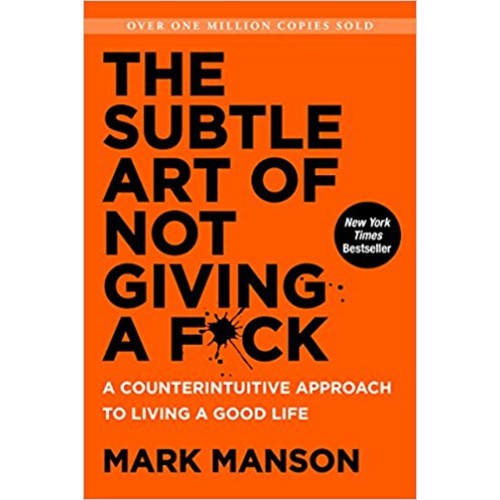 (Credit:
experal
)[/caption] F*cks are supposed to be reserved for select situations, that's what blogger Mark Manson affirms in his best-selling book,
The Subtle Art Of Not Giving A F*uck
(available on
experal
). He urges us to adopt a counterintuitive approach in life and stop giving f*cks about things that don't matter. Manson's funny and personable prose immediately draws us in but his equally blunt and matter-of-fact tone delivers a wake-up call to readers, urging them to take stock of what truly matters and to learn to take pleasure in the ordinary. This is must-read self-help book and one for the shelves at home!
14. Thug Kitchen by Matt Holloway and Michelle Davis
[caption id="attachment_29963" align="aligncenter" width="450"]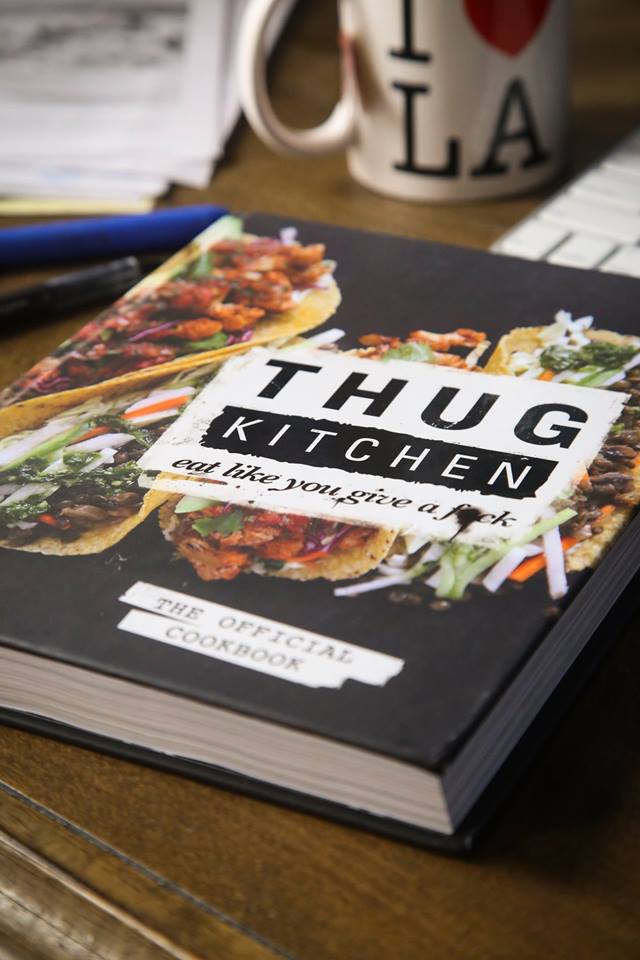 (Credit:
Thug Kitchen
/ Facebook)[/caption] In case the previous book didn't drive you to any action, we're coming in with another F-bomb book,
Thug Kitchen Eat Like You Give A F*uck
. This is a cookbook jam-packed with recipes for vegans, non-vegans and for beginner cooks to
masterchefs
. It urges you to take control of what you feed yourself, by dishing out practical tips on how to shop for the best ingredients on a budget and how to cook healthy wholesome meals. A must-read book from us!
Disclaimer:
 For those who get offended with profanities, you might want to avoid this book because it's littered with them. But we promise, the delish recipes more than make up for it.
15. When Breath Becomes Air by Paul Kalanithi
[caption id="attachment_29947" align="aligncenter" width="548"]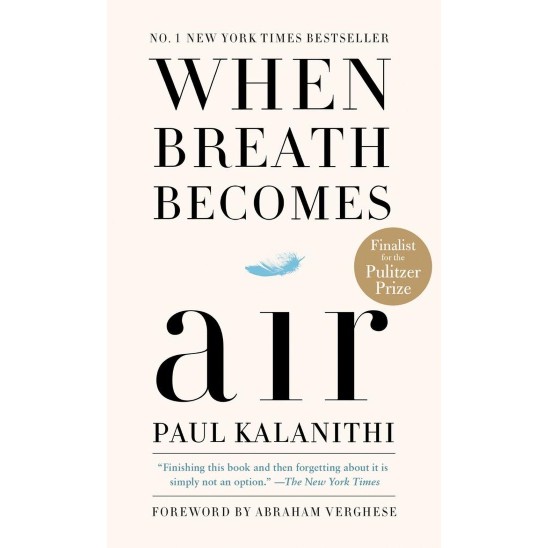 (Credit:
SRI Store
)[/caption] We end the list with a book that might just leave you in tears. Just as he was completing his training in neurosurgery, Dr Paul Kalanithi gets diagnosed with stage IV lung cancer. At age 36, he's confronting his own mortality with the looming question of "What makes life worth living?" In this must-read book, he chronicles his journey from diagnosis to learning to ride the tides of it before eventually succumbing to it. A lover of literature himself, the paragraphs in
When Breath Becomes Air
(available on
SRI Store
) jump out at you. It's an unsettling but tender read that grapples with the largest truth we all have to face one day; that of our own mortality. If you're looking for a different kind of brain food then why not check out our complete list of
museums in Singapore
— we're sure you've not been to them all! Otherwise, start planning your year-end shindigs by checking out our list of
romantic restaurants in Singapore
to end the year with a bang!]]>