Whoever invented potluck is a genius! This simple concept is a win-win for all party guests and hosts alike. If you're attending a potluck for New Year's Eve dinner, you're in luck! We've compiled a list of yummy potluck ideas that are bound to be the most popular dishes of the night!
Master the art of potluck
Cooking for a potluck requires patience and proper planning. Before we jump into the list of mouthwatering potluck ideas, let's address some common burning questions about preparing a potluck!
Not too much, not too little
Let's be frank, not everyone is going to take a proper portion at the New Year's Eve dinner potluck! The fun thing about a potluck party lies in sampling — everyone just wants to have a taste (or two) of each dish. Hence, before you start cooking up a storm, always make the effort to check the size of the guest list and prepare a portion suitable to feed half the party!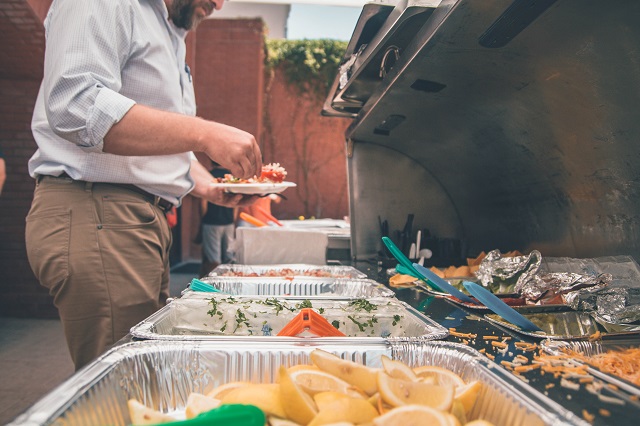 Just thought of some brilliant potluck ideas you can't wait to execute? Hold up, Ramsay! You need to consider the location of the New Year's Eve dinner. If it'll be held outdoors, avoid potluck ideas that will not withstand the heat — think fruit salads and raw fish. If it'll be set up indoors with air-conditioning, consider avoiding dishes that taste exceptionally awful when cooled. Additionally, your potluck ideas have to be able to withstand the test of time! New Year's Eve dinners may last anywhere from one to three hours (or more), so ensure your dish will not spoil before the party ends!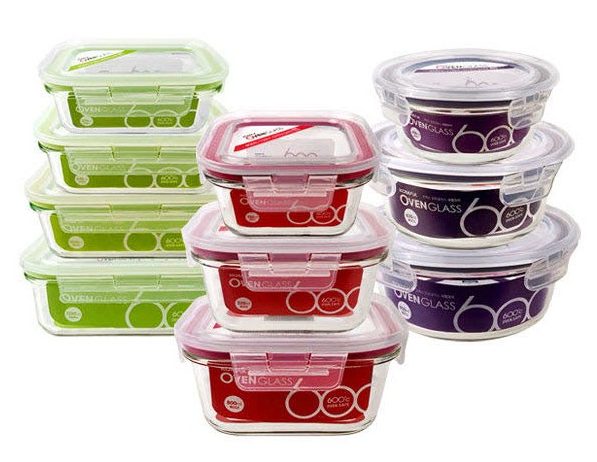 There's a high chance you'll have to bring the leftovers home after the New Year's Eve dinner and that's ok! With a little foresight, bring along an airtight container or something that will allow you to transport your dish home safely! Reduce food wastage by saving the leftovers for another meal!
Yummy potluck ideas you can whip up
Not a good cook? Fret not, these potluck ideas cater to chefs of varying skills and experiences! From simple mixing to deep frying, there's a potluck idea here for everyone!
1. Golden Macaroni And Cheese Bites (30 Servings)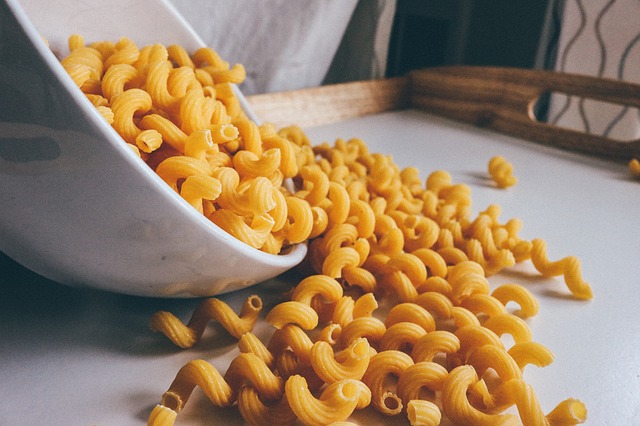 Total time: 2 hours 30 minutes
You will need:
1 box Kraft Macaroni and Cheese

Oil

1 cup milk

2 cup breadcrumbs

1 teaspoon salt

1 egg (beaten)

½ teaspoon granulated garlic

3 teaspoon butter
Cook the macaroni as instructed on the package. Then, drain the pasta and incorporate the cheese packet, butter and milk to complete the mac and cheese fillings. Line a baking pan with parchment paper before pouring the macaroni into it evenly. Cover with a cling wrap and store in the freezer for 2 hours.
Combine the egg and milk into a shallow bowl. On a separate plate, mix breadcrumbs, salt and garlic together. Take out the frozen mac and cheese and cut it into small squares. Dip each piece into the egg mixture and then coat it with crumbs. Deep fry them in a deep fryer until they're golden brown on both sides. Thereafter, lay them on paper towels to remove excess oil. Pack them in airtight containers and watch them get snatched up at the New Year's Eve party! Everyone will be asking you for more of such delicious potluck ideas!
2. Vietnamese Lettuce Wraps (20 Servings)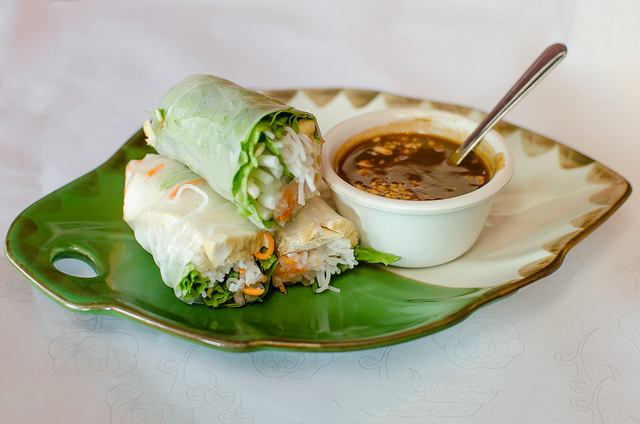 Total time: 1 hour
You will need:
600g raw shrimp (peeled and deveined)

½ teaspoon salt

½ teaspoon pepper

2 packets glass noodles

4 tablespoon rice vinegar

2 teaspoon hot chilli flakes

4 tablespoon fresh lime juice

4 cloves garlic (minced)

2 tablespoon sugar

8 tablespoon Asian fish sauce (Nuoc mam)

4 heads butter lettuce (separate, rinse and drain the leaves)

2 large carrot (grated into long slices)

½ cup basil leaves

½ cup cilantro leaves

½ cup mint leaves

½ cup roasted peanuts (finely chopped)

1 bunch scallions (green parts)
Add shrimps, salt and pepper into a pot. Pour cold water into the pot until the shrimps are completely submerged. Thereafter, bring the water to a boil and reduce to simmer until shrimps are cooked. Drain and leave the shrimps to cool.
Cook the glass noodles for about 15 minutes until they're soft. Drain the noodles and cut each strand into two inches long. Place the noodles in a pot and drizzle with rice vinegar. Toss and mix well, then cover and set the noodles aside.
Mix chilli flakes and lime juice in a small bowl. Let it sit for about 5 minutes. Add garlic, sugar and fish sauce to the mixture, and whisk until sugar is dissolved. This will be the sauce for the wraps!
On to the fun part of this potluck idea — assembling the wraps! Take a piece of lettuce leaf and add noodles, shrimp, carrot, basil, cilantro, mint leaves and peanuts. Wrap the lettuce around the fillings, and tie a scallion green around the wrap to secure it! This is one potluck idea that not only looks appetising but tastes amazing!
3. Mini Tuna Sandwich (20 Servings)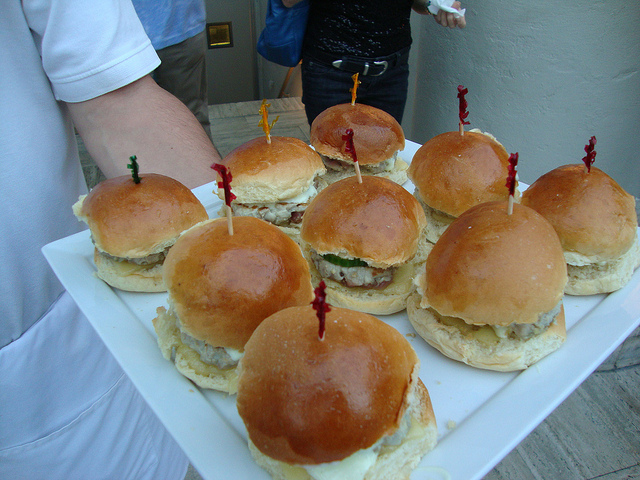 Total time: 30 minutes
You will need:
10 cans tuna (drained)

430g mayonnaise

220g sriracha  

10 tablespoon rice wine vinegar

10 teaspoon black sesame seeds

5 teaspoon white sesame seeds

Pinch of salt and pepper

20 slices cucumber

20 Mini hamburger buns

20 short satay sticks
As one of the simplest potluck ideas ever, this recipe doesn't require any cooking. Simply mix tuna, mayonnaise, sriracha, rice wine vinegar, sesame seeds, salt and pepper together in a bowl.
Using an ice cream scoop, place a scoop of the tuna mixture between the buns. Add a slice of cucumber and secure the buns with a satay stick! Rookie chefs, there's no reason for you to turn up at the New Year's Eve dinner without a dish!
4. Hash Brown Casserole (20 Servings)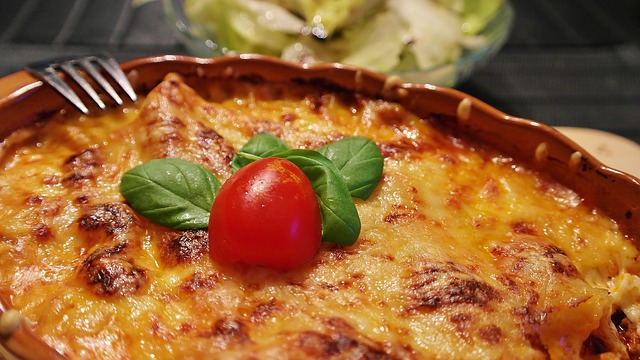 Total time: 2 hours
You will need:
800ml cream of chicken soup

780g light sour cream

7 cups frozen shredded hash brown potatoes

3½ cups cooked ham (diced)

3½ cups cubed American cheese

1 cup chopped onion

½ teaspoon ground black pepper

3.5 cup cornflakes

9 tablespoon butter (melted)
Preheat the oven to 180 degree celsius. Mix the cream of chicken soup and sour cream in a large bowl. Stir in the frozen potatoes, ham, cheese, onion and pepper. Pour the mixture into an ungreased baking dish.
In a small bowl, mix cornflakes and melted butter together. Sprinkle this over the potato mixture. Bake the potato mixture for about 50 minutes (or until bubbly). Let it stand for about 10 minutes before serving. With a creamy and hearty consistency that oozes with every bite, this is a potluck idea that will never go wrong!
5. Japanese Salmon Munchies (20 Servings)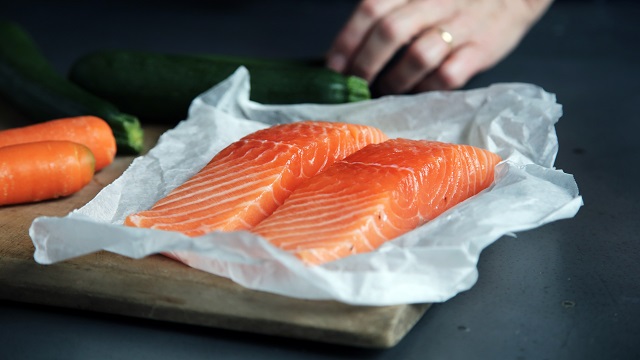 Total time: 1 hour
You will need:
10 cups cooked brown rice

900g canned pink salmon (drained, bones removed and flaked)

5 cups dried breadcrumbs

10 green onions (thinly sliced)

5 eggs (lightly beaten)

5 tablespoon chopped pickled ginger

5 tablespoon soy sauce

5 tablespoon chopped coriander

5 small red chilli (seeded and chopped)

6 tablespoon vegetable oil

Wasabi mayonnaise
Mix brown rice, salmon, breadcrumbs, onion, egg, ginger, soy, coriander and chilli into a large bowl thoroughly. Using your hands, shape the mixture into 30 to 40 flattened patties. Cover and let it chill for 20 minutes.
Using a large frying pan, heat oil on high temperature. Fry the patties in 5 batches, three to four minutes on each side until golden brown. Drain excess oil on paper towels. Serve these yummy munchies with wasabi mayonnaise sauce! This will undoubtedly be one of the potluck ideas that stands out at the New Year's Eve dinner thanks to its hearty taste!
6. Mini Quiches (20 Servings)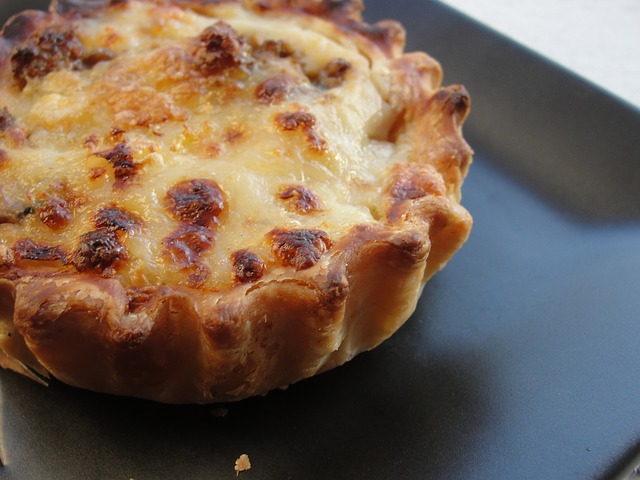 Total time: 45 minutes
You will need:
1¼ cups plain flour

150g butter (chilled and chopped)

1 egg yolk

3 eggs

3 eggs

1.5 tablespoon iced water

3 asparagus spears (thinly sliced and blanched)

50g blue cheese (crumbled)

¼ cup thickened cream

2 tablespoon parmesan (finely grated)

Chervil sprigs
Using a food processor, process flour and butter until they look like fine breadcrumbs. Add egg yolk and water into the flour. Pulse the mixture until it becomes dough-like. Scatter some flour on your working area before laying the dough down. Knead lightly until the dough becomes smooth. Thereafter, wrap the dough in cling wrap and let it chill for an hour.
Grease two 12-hole mini muffin pans. Then, roll the dough between two sheets of baking paper until it's 3mm thin. Using a 7cm round cookie cutter, cut the dough and use it to line each hole in the muffin pan. This dough will form the pastry shells. Let chill for 30 minutes.
Preheat the oven to 200 degrees celsius. Bake the pastry shells for about 16 minutes until golden brown. Let cool for a few minutes.
In a jug, whisk the eggs, cream and parmesan together. Pour this mixture evenly into each pastry shell. Top the pastries off with some blue cheese and asparagus. Allow them to bake for eight to ten minutes until set. Garnish with chervil sprigs and voila! If you've prepared this potluck idea in advance, you can reheat it in an oven at about 150 degree celsius for five to ten minutes when you're ready to serve!
7. Asparagus With Balsamic And Pomegranate Seeds (20 Servings)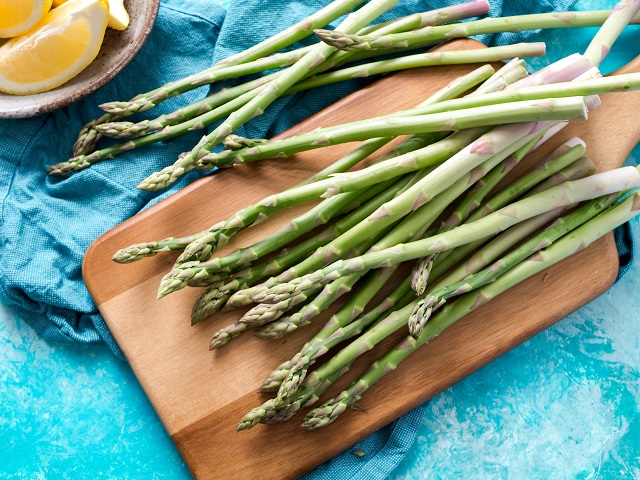 Total time: 40 minutes
You will need:
900g asparagus

10 pomegranate

10 tablespoon olive oil

300ml balsamic vinegar

Salt and pepper
Start by cutting off an inch from the bottom of the asparagus. Half the pomegranates and tap the seeds out using a spoon. Blanch the asparagus in boiling water for one minute. Thereafter, immediately remove the asparagus and put into a cold water bath for one minute to halt the cooking process. This helps prevent the asparagus from browning. Drain the excess water on a paper towel.
Add olive oil to a frying pan over medium-high heat. Throw in the asparagus and season with salt and pepper. Remove the asparagus when they are slightly charred. Drizzle balsamic vinegar all over the asparagus and sprinkle pomegranate seeds as garnish. As a vibrant-looking dish, this potluck idea tastes just as good as it looks!
Preparing for the New Year's Eve party is easy, isn't it? Find all the cooking equipment you need on Shopee to whip up your delicious potluck ideas! Once your tummy is filled, spend some time with your loved ones and revisit the ups and downs of the past year. Take this opportunity to reflect on your growth and set some achievable goals with our new year's resolutions guide!
---
New to Shopee? Get $7 off (min. spend $15) with code*: NYEPOTLUCK
* TNC Applies. Valid for new users from 30 Dec 18 to 6 Jan 19 only.