Can't resist a fine piece of jewellery? Then you definitely won't be able to walk away from these unique pieces of jewellery handmade with love! In Singapore, handmade jewellery is hard to come by and art markets are not as common as we'd like them to be. If you're thinking of alternative avenues to get your hands on some intricate handmade jewellery in Singapore, you'll be pleased to know that Shopee has an extensive collection waiting for you! From earrings to necklaces, we've compiled a list of beautiful handmade jewellery you can buy online!
1. For your midnight hunger pangs
What's better than fulfilling your supper cravings at midnight? Having your favourite snacks around permanently, of course! With these mouthwatering handmade jewellery in Singapore, you can now wear your favourite food around with pride! From oriental snacks such as pineapple tarts to our childhood favourite gummy bears, these delicate trinkets are created with such attention to details that they look better than the actual thing!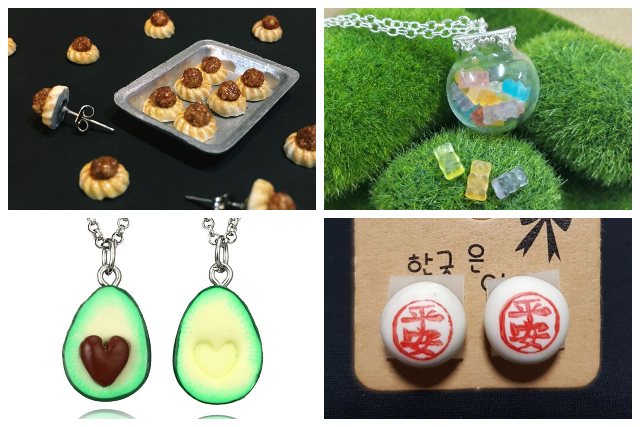 2. For the animal lovers  
Are you a Stardew Valley game addict? If you've always dreamed of owning an animal farm, you can do so now with these endearing animal handmade jewellery in Singapore! From pig to crane earrings, you're bound to receive compliments when you don these adorable pieces of jewellery! Don't have your ears pierced? Fret not! You can still showcase your love for animals through some handmade animal necklaces!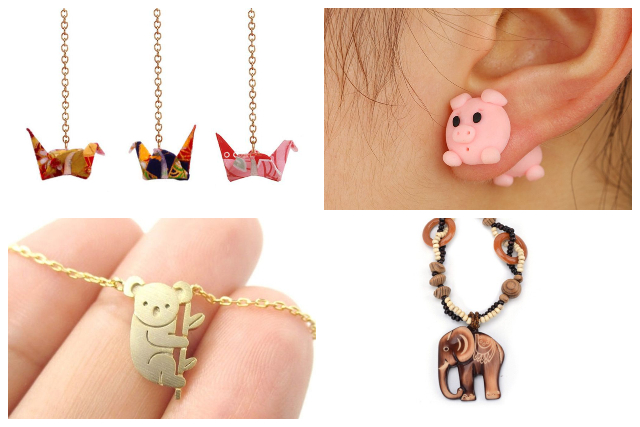 3. For the festive celebrations
There's no better time to flaunt your attractive handmade jewellery in Singapore than during the festive season! During these joyous times, bring the holiday spirit everywhere with you through your accessories! Whether it's Chinese New Year, Christmas or even Halloween, there's always a statement piece that matches the occasion. Delicately crafted by hands, these pieces of handmade jewellery in Singapore make great gifts for loved ones too!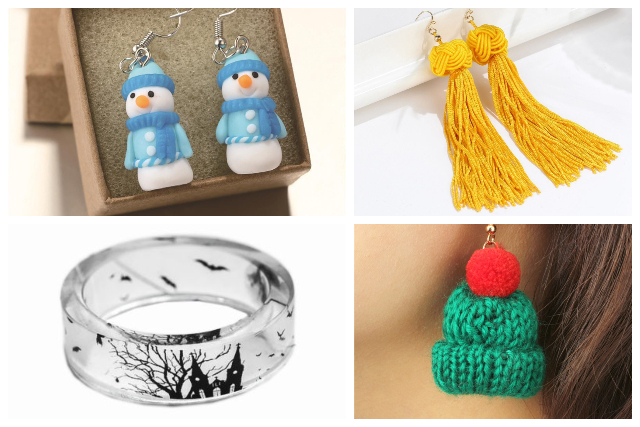 4. For your special someone
Why get your soul mate a generic gift when you can customise a piece of handmade jewellery in Singapore specially for him or her! There's one and only one of every piece, making this an incredibly meaningful gift for your loved ones. Whether it's a name, initials, or a short phrase that's special to the both of you, you can now etch it in each other's heart through customisable rings, bracelets and even necklaces!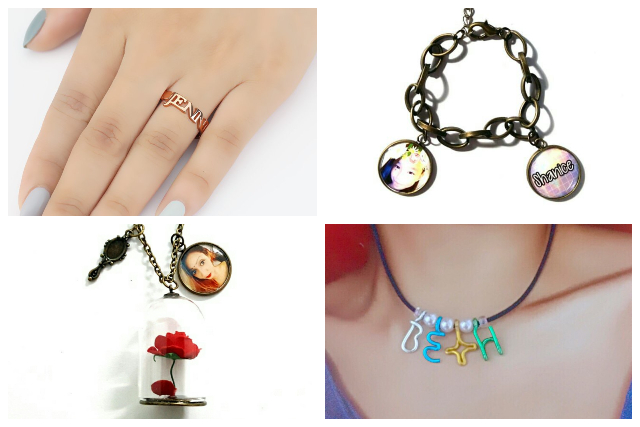 5. For those with an exquisite taste
The outfits you wear and the accessories you don symbolise your unique personality and are part of your self-expression. Steer away from the mainstream and prepare to be blown away by these high quality and elegant pieces of handmade jewellery in Singapore! From glistering baroque pearls to stunning gold foils, you can be assured that these gems are yours and yours only! The exquisite workmanship, high quality materials and hours invested into creating each masterpiece make these pieces of handmade jewellery in Singapore worth their heftier price tags!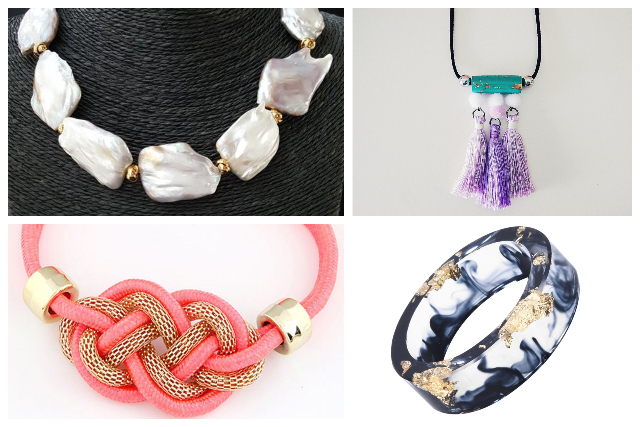 6. For the fashionable mummy
Mummies, you don't have to sacrifice your style for parenting duties! Despite your hectic babysitting schedule, you deserve to look beautiful nonetheless! We understand that most jewellery wouldn't be practical for mothers with young children as the little monsters may tug on or even attempt to devour your favourite accessories. That's why we've found you these simple yet sophisticated pieces of handmade jewellery in Singapore that will complement your outfits and entertain your teething babies! Made from 100% food grade silicone teething beads, these bead necklaces and bracelets not only add a pop of colour to an otherwise basic outfit but are also safe for teething babies to chew on! Talk about killing two birds with one stone!
7. For the boho-chic
Longing to be a bohemian goddess? Then you can't go without these pieces of bohemian-inspired handmade jewellery in Singapore! Express your boho-chic style freely by piling on multiple accessories! The essence of this style lies in its liberating, natural and candid characteristics. Pick handmade jewellery in Singapore that's made out of natural materials such as wood, leather and rattan. Rock unconventional designs or patterns drawn from ethnic prints and avant garde accents!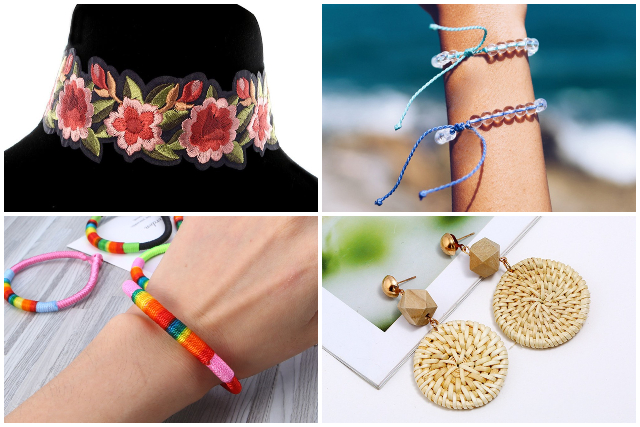 It takes a keen eye for details to truly appreciate the uniqueness of each and every piece of handmade jewellery in Singapore. The slight flaws and beautiful imperfections found in many of the pieces are what set handmade jewellery apart from mass-produced ones! Looking for other accessories to spice up your outfits? Why not get yourself a new pair of sunglasses or a stylish cap! Check out other dainty accessories that won't break the bank!
–
New to Shopee? Get $7 off (min. spend $15) with code*: HANDMADE
* TNC Applies. Valid for new users from 22 Feb to 3 Mar only.