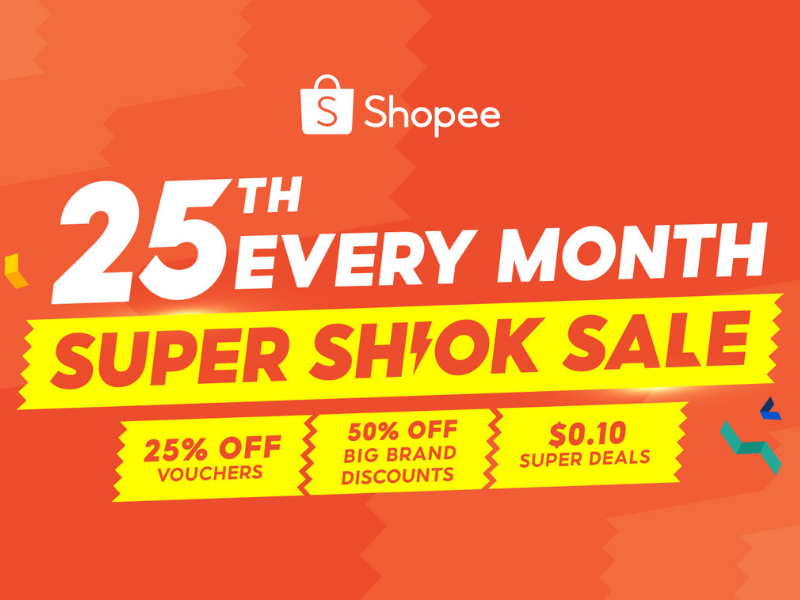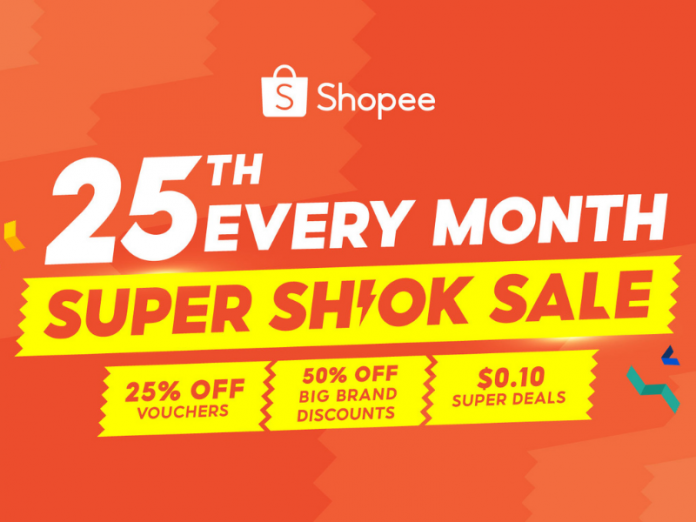 We're back with another month of Super Shiok Sale with your favourite 25% off vouchers, 50% off Big Brand Discounts, $0.10 Super Deals and more all up for grabs on the 25 Nov. Set your reminders, add the items that you're eyeing for into your cart and jio your pals for the good deals – especially these 8 things not to be missed!
1. 25% Off Vouchers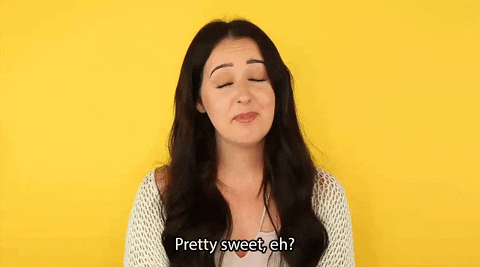 25 is the magical number for this sale with up to $20 off vouchers available for pre-claim at 12am and 12pm, that you can use on 25 Nov from 12am to 12pm. Plus, you have to set your reminder for the 11pm Voucher Drop Relay happening on 24 Nov too where you get to claim vouchers for use during the golden hours of 12am to 2am on 25 Nov. Don't worry if you missed out on all of that – we've also got flash vouchers dropping at 9 different time slots on 25 Nov. Set your reminders for 12am, 10am, 12pm, 2pm, 4pm, 6pm, 8pm, 10pm and 11pm and get your fingers ready to claim and checkout with these limited vouchers! Psst, just remember to stack your vouchers with selected seller vouchers and enjoy up to 25% off discounts!
2. Super Shiok Big Brand Discounts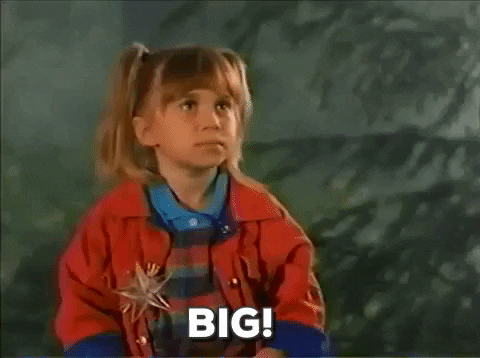 Where else can you get popular brands that are 100% authentic at the lowest prices? Shopee's Super Shiok Big Brand Discounts of course! That's why you shouldn't miss out on the Super Shiok Big Brand Discounts happening on 25 Nov with 50% off all-day deals, with an additional $10 off voucher for all Citibank cardholders too! Grab hot deals like the Roborock Reactive AI S6 Max V Robotic Vacuum Cleaner at $629.90, NEOFLAM Fika Signature 6 Piece Bundle at $176, Xiaomi Mi Band at $32, Razer Blade 15 Gaming Laptop at $2,499 and more – all at unbelievably low prices only on 25 Nov!
3. Super Shiok Flash Sale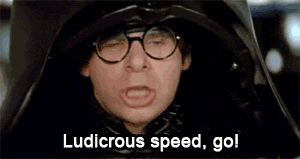 Everybody loves flash sales, and that's why we're bringing out a special line-up of flash deals this Super Shiok Sale! Keep this list of 28 Flash Deal time slots close to you and set your reminders for the different timings to get the best prices on the items that you've been eyeing.
12am – 1am: Midnight Chiong Hour

1am – 2am: 1am Late Night Shiok Deals
8am – 10am: Stay Safe Essentials
10am – 12pm: Shopee Supermarket Deals – Glocal Delights (Global + Local)
12pm – 1pm: Super Shiok Lunchtime Deals
1pm – 2pm: $0.10 Flash Deals Relay
2pm – 3pm: Yummy Voucher Deals
4pm – 5pm: Work From Home Essentials
5pm – 6pm: Super Shiok 1-For-1 & Bundles
6pm – 7pm: $0.10 Flash Deals Relay
7pm – 8pm: $11 & Under Shiok Flash Deals
8pm – 9pm: Super Shiok Booze Hour
10pm – 11pm: Beauty & Skincare Hour
11pm – 12pm: Super Shiok Big Brand Discount Upsized
Plus, jio your friends because we've got over 100 group buy deals going at 25% off this Super Shiok Sale! Don't know how Group Buy works? Read all about it here.
4. 48-Hours Brands Flash Sale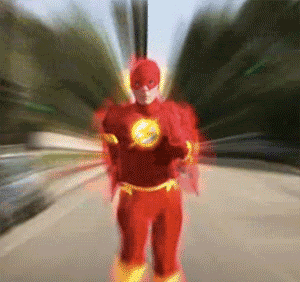 On top of these deals, you'll also want to check out our Shopee Mall 48-hour Brands Flash Sale happening from 25 to 26 Nov because we've curated a whole collection of deals at up to 90% off over 200 authentic brands. With super shiok deals from superbrands like Apple, Samsung, Dyson, Huawei, Walch,  Pampers, Foreo and more, we guarantee you can shop till you drop! Plus, you can pre-claim 8% off Shopee Mall vouchers now to check out during the flash sale period. 
Besides this, we'll also be having a Super Shiok Brands Sale  where you can claim exclusive Shopee Mall vouchers and claim freebies from selected Shopee Mall brands. You know what to do – hit that "Remind Me" button now!
5. $0.01 Super Shiok Vouchers and Food Deals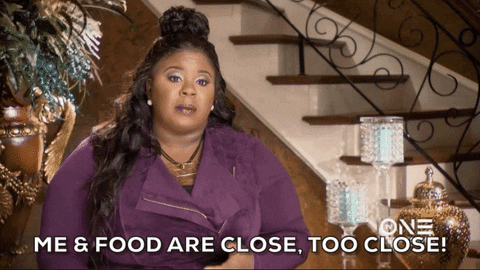 If there's one thing all Singaporeans love – it's food for sure! Mark your calendars for 25 Nov because we'll be releasing $0.01 Super Shiok Vouchers on selected ShopeePay merchants. Enjoy up to 99% off discounts on your favourite treats from Nam Kee Pau, Proofer, BreadTalk and more. We've also got bubble tea deals from places like LiHO and R&B tea, to staples like Springleaf Prata, Hong Kong Egglet and more – your options are endless!
6.
Super Shiok Grocery Run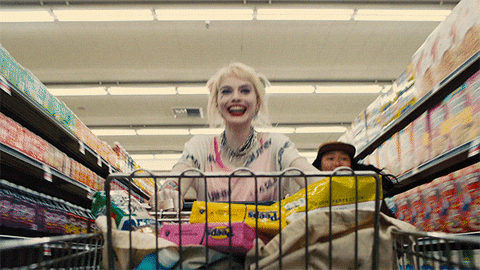 Get your daily essentials from Shopee Supermarket this Super Shiok Sale with savings on hot deals like the Drypers Drypantz (Bundle of 4), Breeze Liquid Detergent (Bundle of 4), Jinro Green Grape Soju 360ml Korean and more. Check out hourly global $15 & under markdowns with deals from Korea (12am – 8am, 10pm – 12am), Taiwan (8am – 12pm), Japan (12pm – 6pm) and China (6pm – 10pm)! With Christmas just around the corner, we've got exclusive Secret Santa Gift Guide specials for you too. Stock up on your Christmas packaging and decoration, and get gifts for your foodie, alcohol or travel loving pals.
Plus, join the Shopee Supermarket Membership programme for exclusive flash vouchers and events. Psst, mark your calendar for 25 Nov and don't miss out on Shopee Supermarket's exclusive Voucher Hunt! Simply search for the "Airplane Logo" on the Shopee Supermarket page (link to the page) on 25 Nov and click in for your chance to win a 25% off voucher.

7.
New Users Exclusive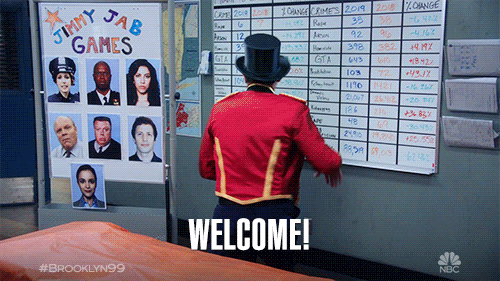 If you're a new user on Shopee, we've got something special just for you! To warmly welcome you, we've got exclusive upsized $10 off no min. spend vouchers just on 25 Nov, welcome gifts like power banks or wireless earbuds, 50% off Big Brand Discounts Solid Deals, Shopee Supermarket Specials or exclusive deals just for new users with free shipping included too. Psst, know friends who are not on Shopee yet? Be a good bro and share this deal with them asap!
8. Shopee Prizes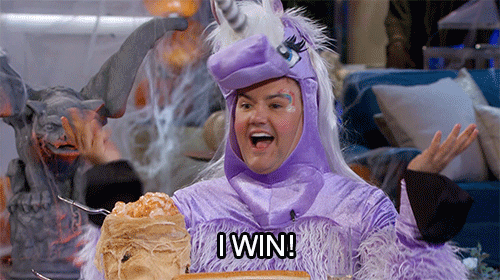 If you're a fan of Shopee Prizes, you'll be delighted to know that there are special events running only on 25 Nov! Don't miss out on any of these specials:

Mark your calendars for this Super Shiok Sale!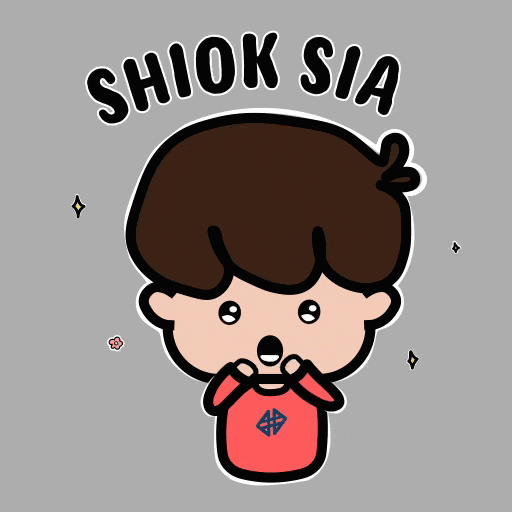 What are you most excited about for this 25 Super Shiok Sale on 25 Nov? We definitely cannot wait for all the bubble tea deals ~ We're sure nobody wants to miss out on all the good stuff too, so tag your friends and get them to join in the fun. Plus, read all about some of the best deals you can get during the Shopee Black Friday Cyber Monday Sale happening from 26 to 29 Nov too!
---
New to Shopee? Get $7 off (min. spend $15) with code*: 25SSSHIGHLIGHTS
*TNC Applies. Valid for new users from 23 Nov to 30 Nov 2021 only.