Love watching gaming streams on Twitch? Why not kickstart your own streaming channel instead! Many aspiring streamers are reluctant to start game streaming due to the misconception that there's a host of equipment and skills needed to launch your channel. In actual fact, all you need is some basic equipment and an undying passion for gaming. Learn how to start streaming on Twitch with live streaming equipment such as webcams, microphones, lighting and more below! And be on your way to becoming the next top Twitch streamers like Ninja, Tfue or Rubius!
1. Enjoy butter smooth streaming with gaming PC or laptop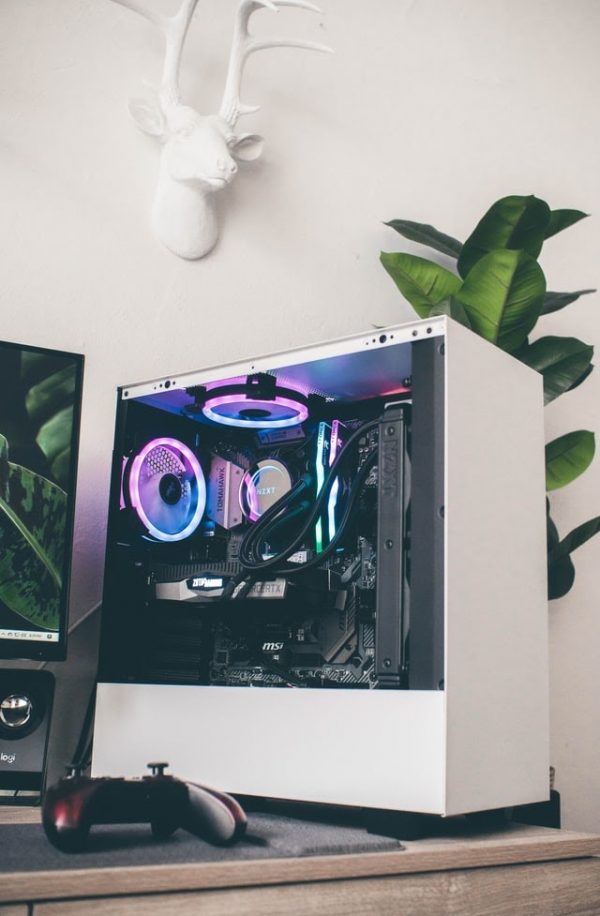 Aside from setting up your Twitch account and downloading your live streaming software, you will need some suitable hardware for your game streaming. While you don't necessarily need the latest CPU to stream, we highly recommend getting a setup that's capable enough to support both your gaming and streaming needs. This is why a gaming PC is always your best bet. 
Gaming PCs generally come with better motherboard and CPU performance that can keep up with your graphic intensive games and streaming software. In addition, they often boast a bigger RAM size and speed. Plus, many of them are equipped with a good cooling system to ensure that your setup is never overheated when you're running intensive software. If you can't find a ready-made gaming PC that matches all your gaming needs, why not consider building your own gaming PC? Custom-made gaming PCs allow you more autonomy to determine the specs of your equipment. 
Meanwhile, if you prefer a portable gaming setup for streaming, consider one of these best gaming laptops. Don't overlook these laptops for their compact sizes, some of them even surpass the performance of gaming desktop PCs! They make on-the-go game streaming a piece of cake. Plus, many gaming laptops come with a built-in webcam — saving you the cost of buying an external webcam for your stream! 
2. Enjoy full visibility when you stream with dual gaming monitors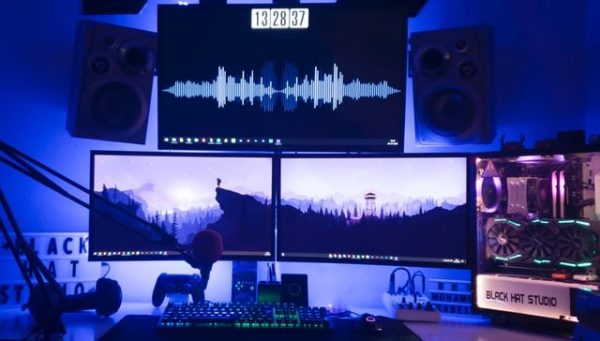 How to start streaming on Twitch without affecting your gaming experience? When you're streaming, you'll want to keep an eye out on your stream and respond to incoming comments from your viewers. If you're streaming with a single monitor, chances are you will have to play your game in a smaller window to make room for your streaming interface. While all these can be resolved with Streamlabs Game Overlay function (Twitch chats and events are layered over your gaming window in partial opacity to allow you to view both systems concurrently), it is still recommended that you have a dual monitor setup for your game streaming. 
With two monitors side by side, you're able to keep an eye on your stream without sacrificing your immersive gaming experience on full screen. Check out these best gaming monitors with superior resolution and impressive refresh rate that will be a great addition to your game streaming setup! A dual monitor setup allows you to hustle between your game and your stream community without a hitch. You can easily view a Twitch chat on one screen while you launch your enemy through the air on another. A second monitor also means you have more room for your streaming applications, including recording and video editing softwares. This is especially important if you plan to upload clips of your game on YouTube in real time.
3. Never miss a beat with a good graphics card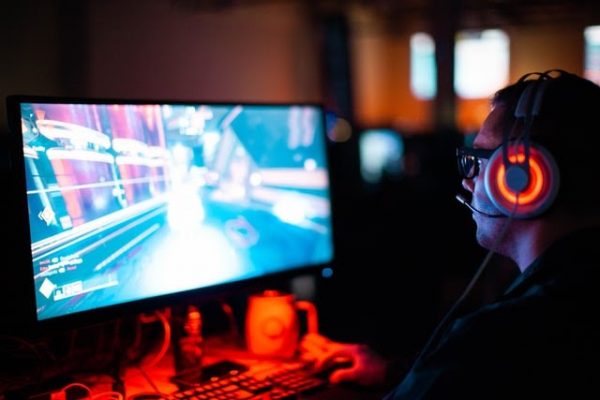 During your research on how to start streaming on Twitch, you may come across two camps when it comes to getting a dedicated graphic card. One says that a GPU isn't necessary for streaming as your CPU is the one in charge of all the encoding work. Meanwhile, another sees GPU as a must-have because it comes with built-in hardware encoders that can lend the CPU a hand.
Our suggestion? Get a graphic card if you're playing and streaming graphics intensive games! Afterall, no one enjoys watching a game stream that's full of lag frames with pixelated quality. Laggy graphics also mean you won't be able to maximise your gaming potential (in terms of reflexes and accuracy) and your viewers are likely to miss out on all the action — definitely not something you want to show on your Twitch channel. However, if you're worried about the cost of graphic cards, here's a tip on how to start streaming on Twitch on a budget. Instead of going for the best graphic card that's the latest in the market right now, pick one that's two or three launches back. This ensures you pay a decent price and still get to enjoy above average performance!
4. Spice up your stream with a microphone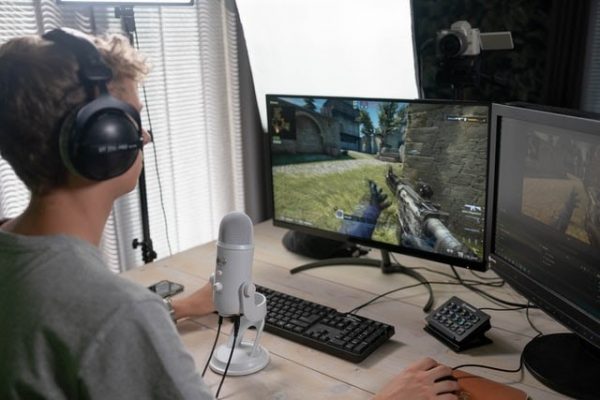 How to start streaming on Twitch and produce engaging content to capture your viewers? Unless you're a top notch pro player who can attract and retain your audience with your superb gaming skills, chances are you need to offer something more to keep them engaged. One easy way is to get a microphone and provide real time commentary for your game. A silent game stream can be boring and distant for your viewers as they are not able to learn about your personality and communicate with you. Adding a voice to the stream can make the experience more personal and intimate for your audience! 
If you're using a gaming laptop, you may be tempted to use the built-in microphone on your device for your game streaming. However, most built-in microphones do not provide high quality audio and this can affect your viewers experience when they watch your streams. Instead, go for a proper streaming microphone that can help convey your commentary clearly with minimal noise.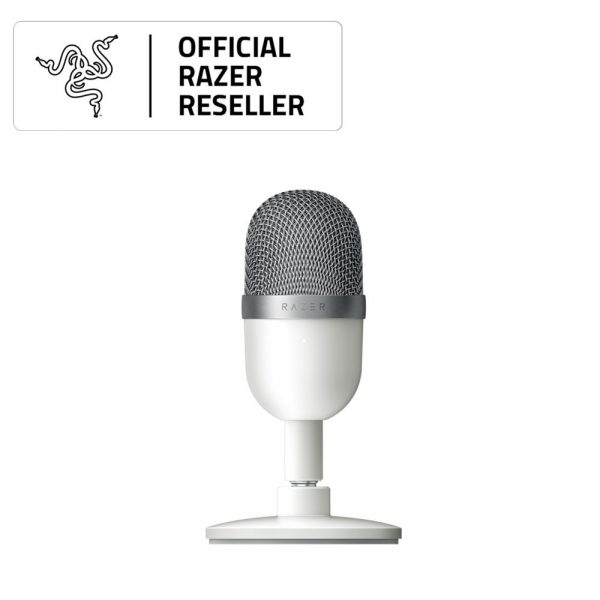 For less than $100, the Razer Seiren Mini (available on Razer Flagship Store) is a powerful addition to your streaming gig. Its portable size makes it perfect for a smaller setup and won't show up on your camera when you're streaming. It features an ultra-compact condenser mic that produces professional grade audio with a maximum sample rate of 48 kHz — your audience will be able to hear your excitement through every word! It also boasts amazing noise reduction capabilities to eliminate annoying typing and mouse click sounds. The Razer Seiren Mini is also beginner-friendly. Simply plug the mic into your setup and let your voice do the rest!
MAONO AU-A04T USB Microphone Kit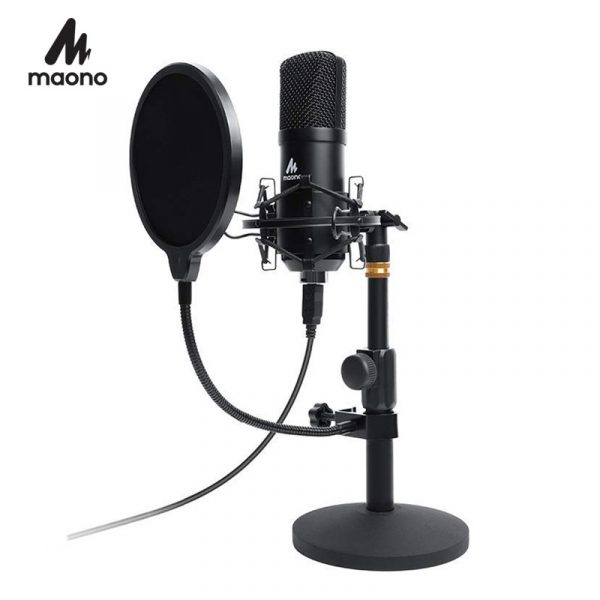 If portability isn't your priority when it comes to a microphone, perhaps the MAONO AU-A04T USB Microphone Kit (available on MAONO OFFICIAL STORE) will be a better option. This microphone is designed with a professional sound chipset that is capable of recording at a superior sampling rate of 192 kHz. This means that it can record a wide range of frequencies to produce premium quality audio. In combination with the pop filter to boost noise reduction, your crystal clear audio will earn you a strong following on Twitch! 
5. Put a face to your voice with a webcam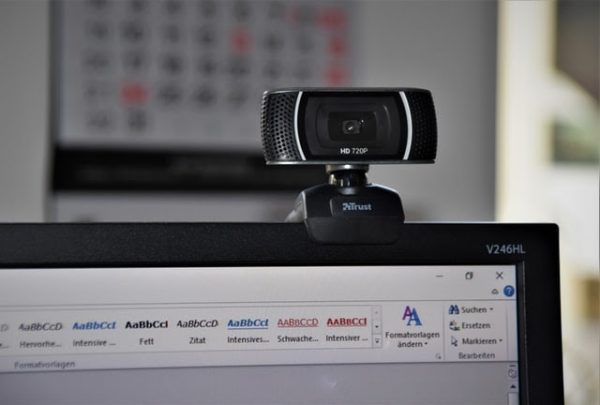 Not all game streamers show their faces while they stream, so it is entirely up to you on the type of content you would like to put out on your channel. However, there are some advantages to appearing on your stream. You get to add facial expressions to your stream and enjoy the freedom of injecting other non-verbal cues into your communication. This can greatly spice up your content for your viewers! 
For those who're just starting out, a budget webcam will do the job just fine. With webcams, there's no need to purchase a video capture card — one less thing to worry about when you're learning how to start streaming on Twitch! However, most webcams have a limit to their video resolution and may not be the most desirable if you're trying to become one of the top streamers. In that case, you may want to explore streaming with a DSLR camera. A DSLR camera is undoubtedly more expensive than a webcam, but it provides much better image quality and allows for greater flexibility when it comes to adjusting the settings for your footage. 
6. Multitasking is a breeze with a stream deck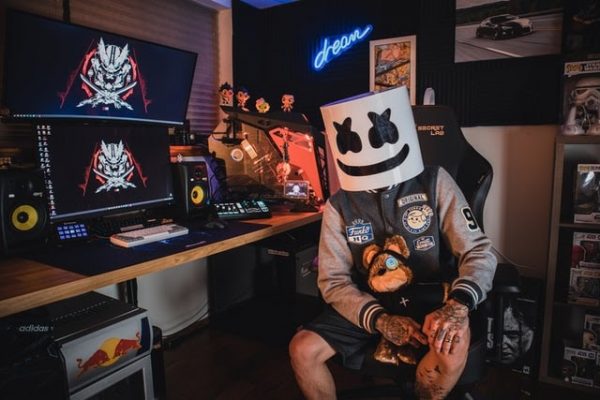 You may have noticed that many guides on how to start streaming on Twitch recommend getting a stream deck, but what exactly does this device do? You can think of a stream deck as a mini keyboard full of hotkeys. Each key can be customised to trigger a series of actions when pressed. As stream decks are primarily designed for streamers, they can be easily integrated into Open Broadcaster Software (OBS) and connected with your streaming peripherals. While they are mainly used to switch between scenes and sounds or kick start the countdown before your stream goes live, stream decks can also be used to activate social media push to add more dimensions to your channel. 
CORSAIR Elgato Stream Deck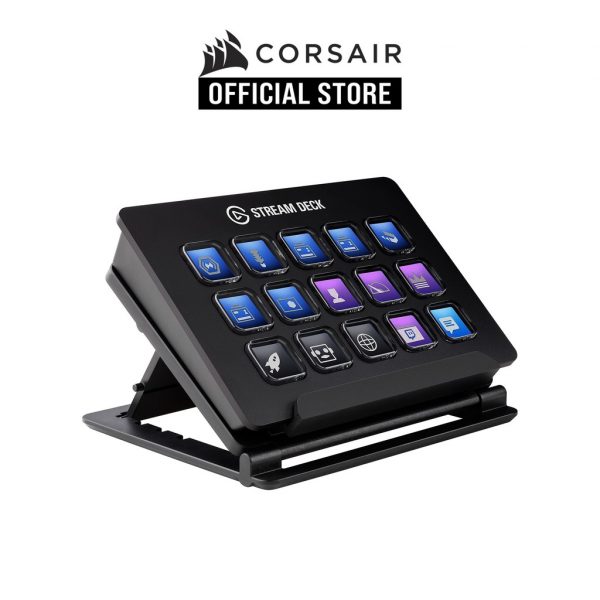 The CORSAIR Elgato Stream Deck (available on Corsair Official Store) is a serious streamer's best friend. It contains three rows of five buttons, each with a mini customisable LCD screen, to project the right icons assigned. Setting up this device is simple — just plug it into your computer to power it on. Then, download the stream deck software to start programming the buttons. It integrates seamlessly into OBS, XSplit, Twitch, YouTube and many other applications. You even get to create profiles on the stream deck to toggle between various sets of key configurations!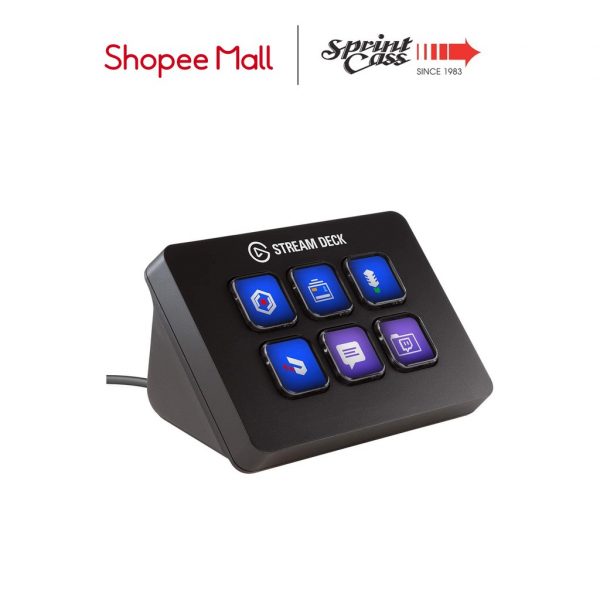 Have no need for a full blown stream deck with 15 keys? Consider the Elgato Stream Deck Mini (available on Sprint-Cass) instead! This compact stream deck contains six LCD keys that are sufficient if you're a beginner at streaming. Similar to the CORSAIR Elgato Stream Deck, this version also boasts direct integration with various systems for plug-and-play convenience. 
7. Transfer your console gameplay seamlessly via a capture card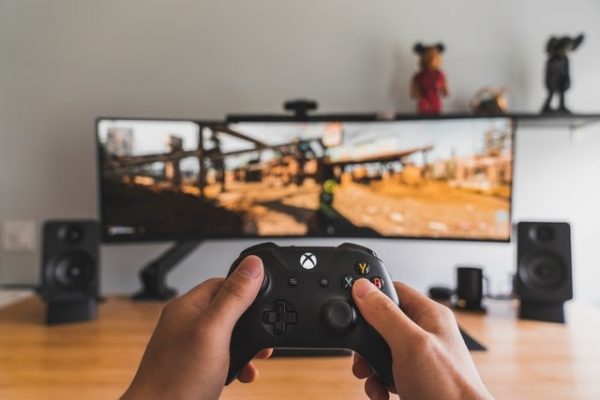 A capture card is another essential component when you're learning how to start streaming on Twitch. Capture cards serve as a middleman between your gameplay and your stream. It captures on-screen content and encodes it for playback on your stream or as a video file that can be uploaded onto YouTube and other platforms. Capture cards are most commonly used by console game streamers. This is because most consoles are not equipped with the ability to render and encode video in real time at high quality. However, some PC gamers may also choose to use capture cards for their game streaming. Regardless of your gaming device, It's important to buy a good capture card to stream the highest quality gameplay possible. 
Elgato HD60 S Capture Card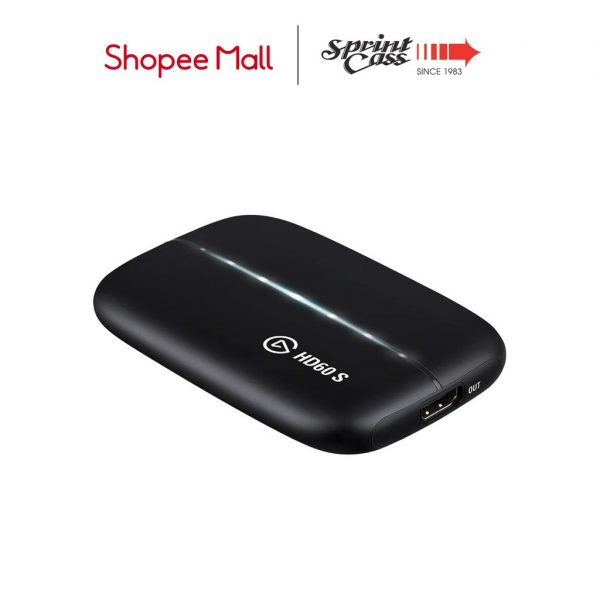 Capture cards come in two types of interfaces — USB and PCI-e. For a more versatile capture card that is compatible across a wide range of devices, go for a USB capture card like the Elgato HD60 S Capture Card (available on Sprint-Cass). The HD60 S is a reliable device that captures HDMI video signal up to 1080p at 60 frames per second for a lag-free transfer. It boasts a solid build and supports input from popular consoles such as Nintendo Switch, PlayStation 4 and more. 
ACASIS HDMI HD Video Capture Card 4K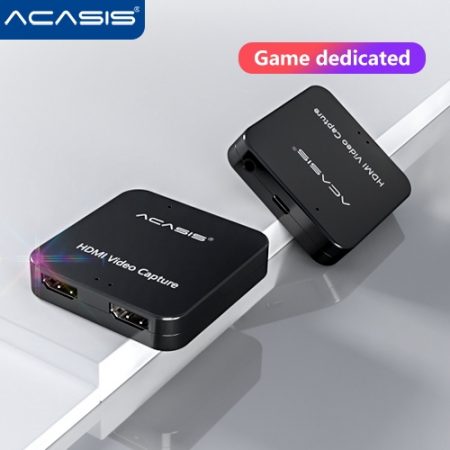 Want the best resolution for your channel? The ACASIS HDMI HD Video Capture Card 4K (available on acasisofficialshop.sg) makes for a better fit for PlayStation 5 and Xbox Series X consoles which support 4K gameplay. It has an output of 4K at 30 frames per second to deliver accurate details in your gameplay for your viewers. Be it a relaxing puzzle game or an intense action game, this is a captured card you can rely on for the best performance!
8. Illuminate your stream with LED studio lighting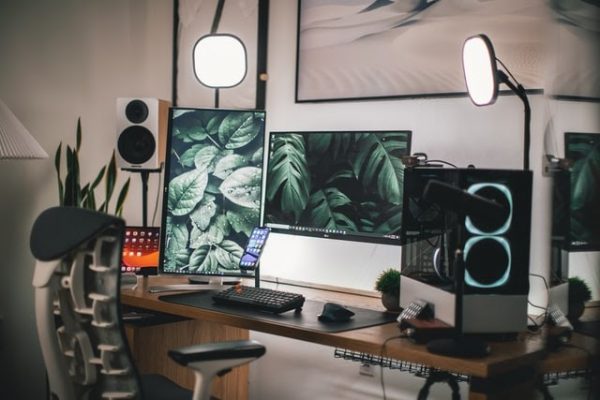 Planning to show your face to your viewers on your streaming channel? Do it right with LED studio lighting! Adding proper studio lights can brighten your environment and allow you to be seen clearly. Afterall, you want your viewers to be able to read your facial expressions! There are many options when it comes to lighting for your game streaming. Pick one below that fits your space and budget!
VIJIM K4 LED Video Light Panel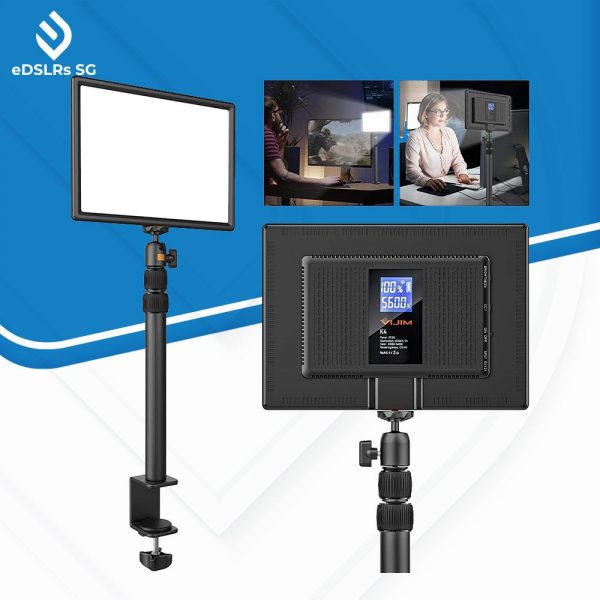 The VIJIM K4 LED Video Light Panel (available on eDSLRs SG) is a good option for those who are looking for professional lighting that doesn't take up extra space in the room. It comes with an adjustable desk mount that can be extended up to 37.8 inches to meet your setup in different scenarios. You can mount it behind your monitor or camera to light up your face. This also means you don't have to worry about finding extra room for your light stand.
Moreover, the K4 features dimmable soft light so you can adjust the brightness and also have a warm (orange) light and a cool (white) light to cater to different settings. As a light panel tends to deliver a more focused illumination that can appear uneven in your streams, we recommend adding a Selens 5 In 1 Studio Photography Photo Collpsible Light Reflector (available on Selens Official Shop) to reduce shadows and balance out the brightness.
Selens 14 inch LED Ring Light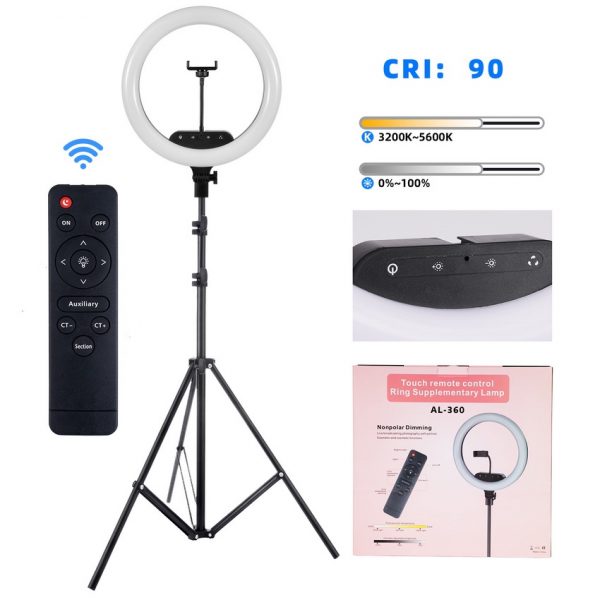 If space is not a concern for you, the Selens 14 inch LED Ring Light (available on Selens Official Shop) will be a handy game streaming tool to have. Ring lights are one of the most commonly used lighting solutions for game streamings as they provide even coverage across your scene, reducing shadows and minimising the appearance of blemishes. This makes you appear more presentable in your videos. In addition, the Selens LED Ring Light has an advantage. It comes with a remote control so you can switch up the brightness and warmth of your light from a distance without getting out of your seat. 
9. Hide unsightly backgrounds with a green screen
Our eyes are naturally drawn to aesthetically pleasing visuals and a messy room simply doesn't fall into this category. Thankfully, as you're finding out more about how to start streaming on Twitch, you'll realise that there are green screens to help conceal your messy backgrounds. A green screen is a simple yet nifty equipment to help isolate you from your natural recording environment. Many streaming applications, such as OBS, have built-in functions to identify green screen areas and remove it from your stream. The final result is an image of you standing against your gameplay scenes as if you're in the game itself! There are many other ways to work the green screen creatively. You can turn to your favourite game streamers for inspiration! Psst, just remember not to be dressed in a similar shade of green!
Selens Portable Green Screen
Depending on how far your camera is from you, you'll need a green screen that's big enough to cover your entire backdrop within the frame. The Selens Portable Green Screen (available on Selens Official Shop) is a great fit for game streamers as it has a huge diameter of 130cm for complete coverage. In addition, it can be strapped easily onto your gaming chair to save space! Sitting close to your green screen can also reduce odd shadows that may appear in your video. 
Selens Collapsible Pull-Up Green Screen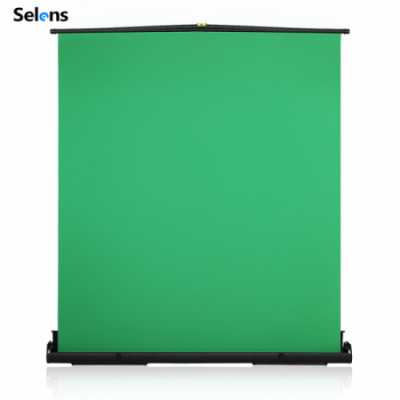 If you're streaming from your couch or on the floor, chances are you don't have a secure spot to strap a green screen around your seat. In such cases, a full length green screen will work better. The Selens Collapsible Pull-Up Green Screen (available on Selens Official Shop) has a maximum height of 2 meters and a width of 1.45 meters. It's designed with an X-frame that can lock the green screen into place. Together with the stands secured at the base of the green screen, your backdrop can stand by itself independently. This makes it convenient for you to move about in your video. You can even jump for joy when you win the game during your stream! When you're done using it, simply collapse it and store it under the couch or behind a cupboard. 
That's all you need to know about how to start streaming on Twitch
With all this equipment in place, it's time to start the countdown and get your gaming stream going live on Twitch! Need more content for your channel? Check out these top PS5 games that your audience will be interested in. Alternatively, invite some friends over as guests on your channel and get the fun started with these Nintendo Switch party games!