"But my laptop already has a camera!" While this may be a prevailing train of thought those small, built-in cameras often result in a grainy video with awkward exposure. For the best of both words, why not try one of the best budget webcams on the market? At an affordable price tag, these webcams can be adjusted to suit your best angles while also providing clearer visuals during your Zoom meetings. 
How to choose the best webcam?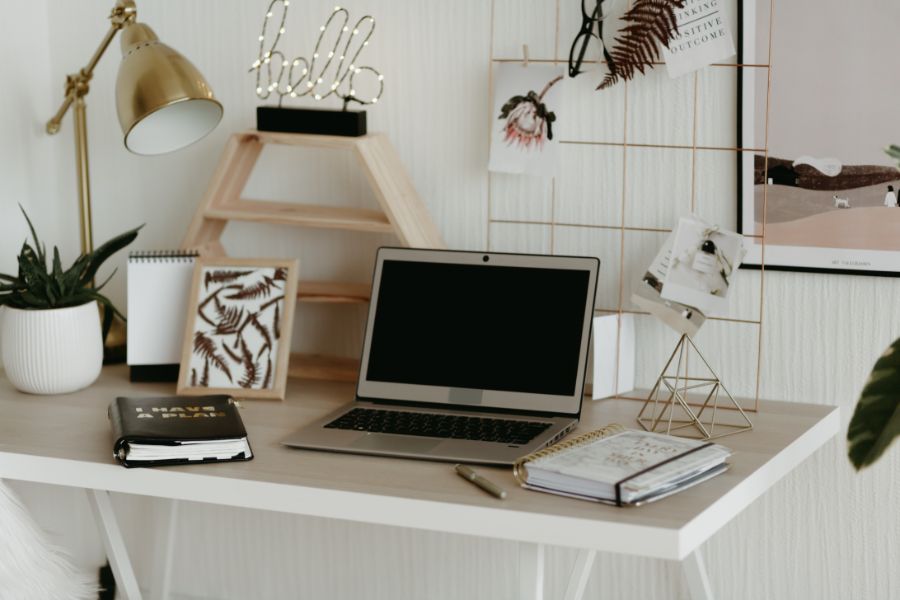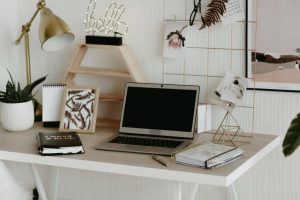 Not sure what to look out for in a webcam? Here are some of the key things to take note of when shopping for the best budget webcam to suit your home office: 
"Can everyone hear me?" has to be the top question asked in every work meeting that involves a Zoom call. To minimise technical issues such as these, a budget webcam with a good built-in microphone is key to ensuring you sound as good as you look! Look out for webcams that are noise-cancelling or noise-reducing so that it picks up less low-level noise. 
Resolution and frames per second (fps) count
For those looking for the best webcams purely for work purposes, there is no need to spend money on a powerful 4K model. This is because teleconferencing software such as Zoom will restrict your broadcast quality to 1080p resolution and 30fps bandwidth. Google Meets only allows a broadcast quality of 720p since that is the standard resolution of most in-built laptop cameras. Be sure to look up the broadcast quality before buying the best webcam for you. Generally, an FPS count 60 and above would give you a smoother video quality. 
Most laptop webcams do not have autofocus. This means that you'd easily become blurry with movement and this is unideal if you tend to speak with hand gestures. To ensure you're clear at any distance from the camera, ensure that your webcam for your computer has autofocus. 
For the less technically inclined, you might not be thrilled thinking about having to install a separate driver software to get your webcam working. If you want to avoid reading fine print on the user manual, look out for webcams that feature a seamless plug and play design. 
Best budget webcams under $100 for your home office 
1. Logitech C270 Webcam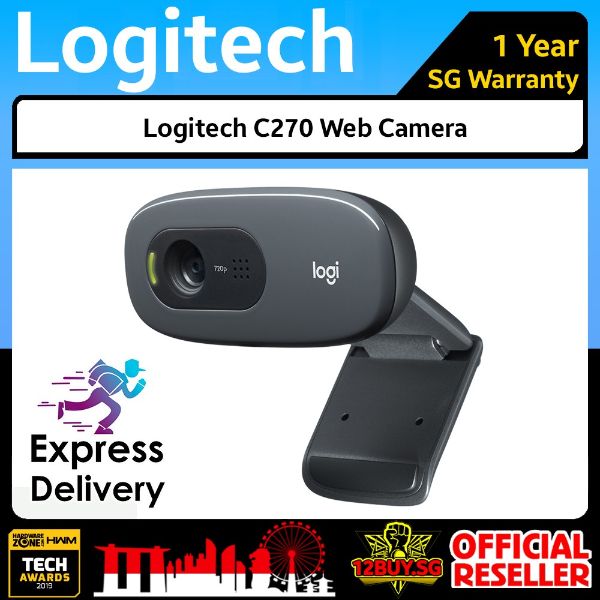 The Logitech C270 webcam (available on 3PM.SG12 BUY.SG) is one of the best budget webcams out there for those looking to replace their laptop cameras. The webcam adjusts automatically accordingly to your lighting conditions to show vibrant, natural colours. It also comes with a built-in microphone that automatically cancels background noise. At 720p/30fps, get ready to experience sharp and smooth video calling in a widescreen format with the Logitech C270 webcam!
2. Aukey PC-LM1E Webcam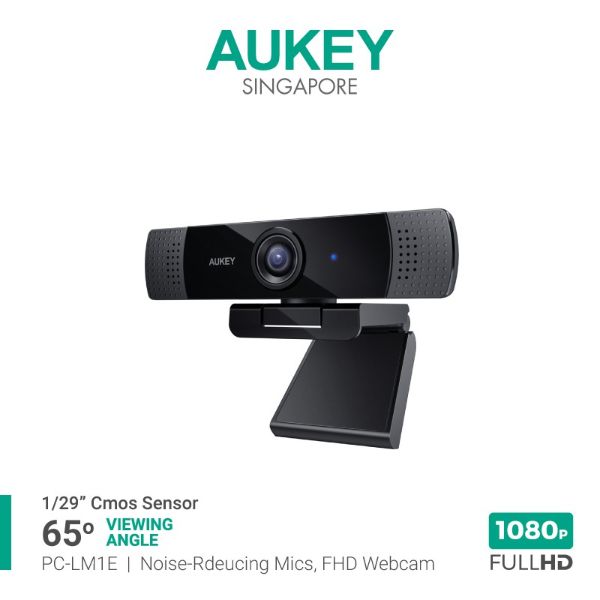 This Aukey PC-LM1E webcam (available on Aukey Official Store) may just be one of the best budget webcams available on Shopee and while it does not have an official brand or name, it has garnered almost a thousand five-star reviews on Shopee! Customers sing high praises of this webcam's ease of use, faster delivery and great product quality. This webcam comes in two versions, 1080p and a full 2K resolution each. Both webcams also come with a privacy shutter and have a clip-on mechanism to be easily installed on top of the computer!
3. Xiaomi Xiaovv 1080P HD USB Webcam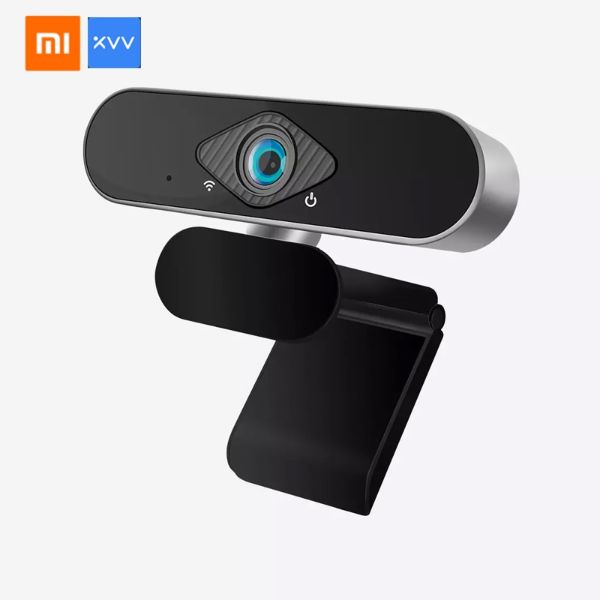 The Xiaomi Xiaovv webcam (available on xltrade) is one of the best budget webcams you can get on a budget. It delivers quality video at 1080p and has a wide viewing angle. You will be focused quickly and accurately with its auto-focus and high-definition lens. It has an in-built microphone that has a noise-reduction function, so you need to fret about having to buy a separate microphone. For the less technically inclined, you'd be happy to know that this webcam only requires you to plug and play and is connected via USB with its 1.5m long cable. 
4. 2K HD Webcam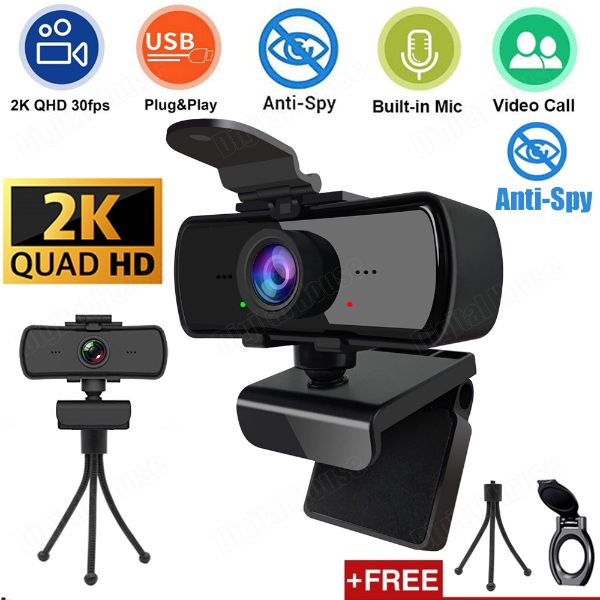 This HD webcam  (available on digitalhouse.sg) offers up to 2K resolution at 30fps, making it one of the best budget webcams you can find online. You will not have to purchase an additional microphone set-up with its built-in dual microphones that support automatic noise reduction and echo-cancelling technology. With its 2560*1440P high definition built-in lens, this webcam is guaranteed to show true colour images and autofocus on you while you're on any call. This webcam also comes with a free privacy shutter and tripod. For the less technically inclined, this webcam features a plug and play design — simply connect it to your computer through a USB port and the webcam will be in action.
5. 1080P USB Webcam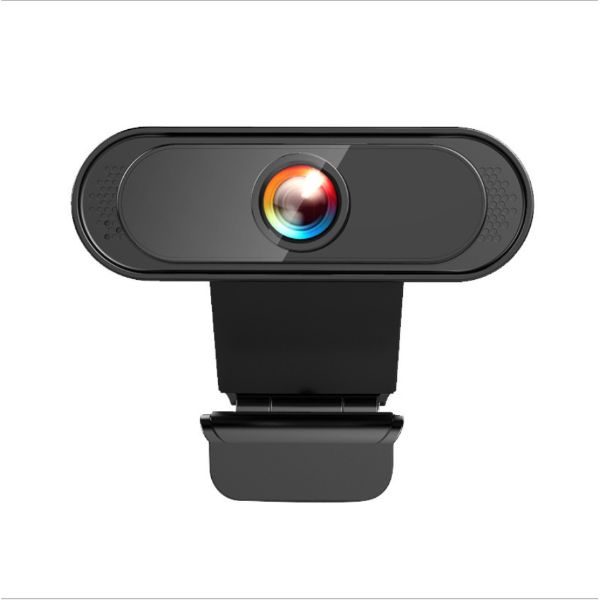 This 1080P USB webcam  (available on winsun.sg) supports the maximum resolution of most teleconferencing platforms and also comes with a noise cancelling built-in microphone so there is no need for you to buy an external one. It has our favourite plug and play design and all you have to do is use a USB cable to connect the webcam to your laptop – no need for any driver installation! It has a universal clip that will easily mount on your monitor, laptop and even flat surfaces.
6. KCO K9E Webcam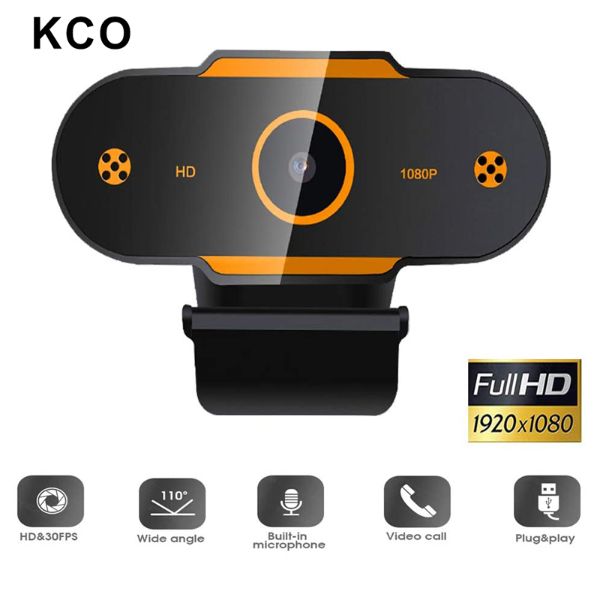 Featuring a full HD 1944P, you will only be getting high-definition picture quality with the KCO K9E webcam (available on KCO Online Mall). It is one of the best bargains you will find online and despite its great affordability, this webcam comes with a built-in dual microphone system that supports automatic noise reduction and echo-cancelling technology. There is no need to download complicated driver software for this webcam as it has a plug and play design – very seamless! Look no further for the best budget webcam online!
7. Full HD 1080P Webcam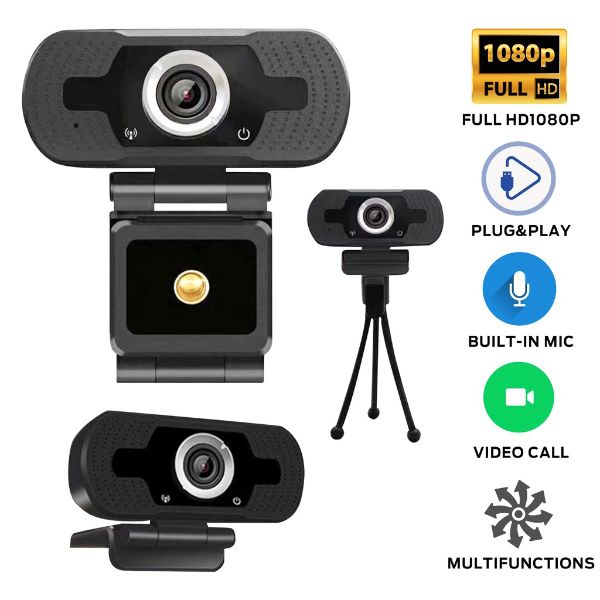 Are cheap webcams really any good? Yes! But don't take it from us, take it from the happy 600 customers who have bought the  Full HD 1080P Webcam (available on Shavalife) and gave it a five-star rating on Shopee. This webcam is shipped to you in a matter of two to three days, and has a warranty policy of one month. It features a full HD 1080P video resolution at 30fps and a built-in microphone making it perfect for your home office. Oh and did we mention its plug and play design? You can set this budget webcam for your computer up seamlessly on your Windows or Mac OS. It is no surprise that this is one of the best budget webcams available online!
8.
Tecgear Sentinel Webcam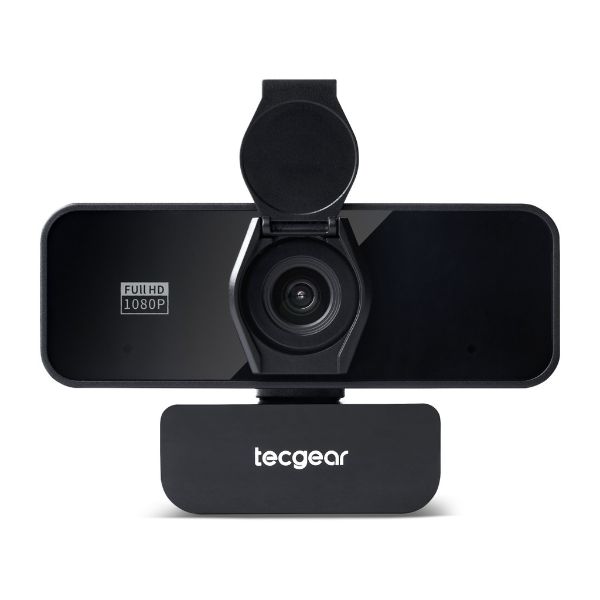 This Tecgear Sentinel webcam (available on Tech Dynamic) easily made it on our list of the best budget webcams for your home office. It provides the full 1080P resolution, which is the maximum resolution most teleconferencing platforms support. This webcam has autofocus, low-light correction technology and a built-in microphone that picks up your voice clearly. It comes with an external privacy shutter for added security and our favourite – plug and play design! All of this features for a very competitive price, there is no reason why this shouldn't be one of the best webcams for your computer!
9. SafeTrip 4K Full HD Streaming Webcam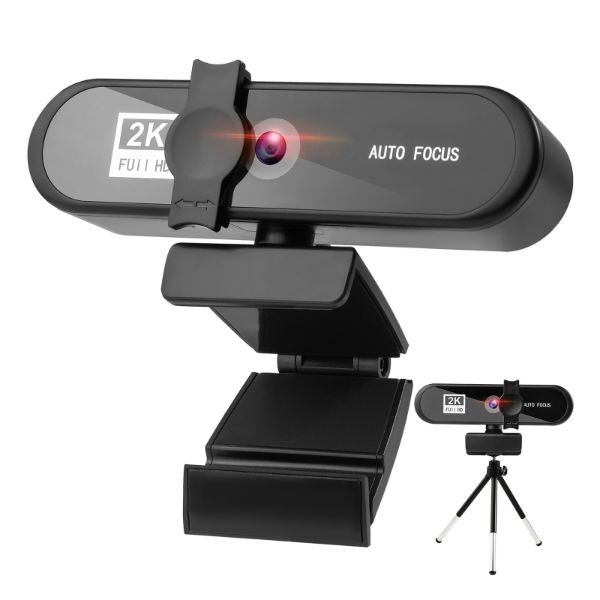 Streaming webcams tend to be on the higher end in terms of pricing, but the SafeTrip Streaming Webcam (available on Safetrip) offers three tiers of resolution for a very affordable price. With resolution options of 1K, 2K and 4K, it is easy to find one that suits your needs. If you're looking for a webcam mostly for home office use, 1K and 2K resolution would be sufficient as most teleconferencing platforms cannot support beyond that. For those who are probably looking to try their hand at a streaming side hustle, the 4K resolution option is perfect for you. The first step to stardom is great channel aesthetics. The SafeTrip Streaming Webcam comes in white and black and yes you guessed it – plug and play design! Look no further for the best budget webcam for your computer.
10. Logitech C310 Webcam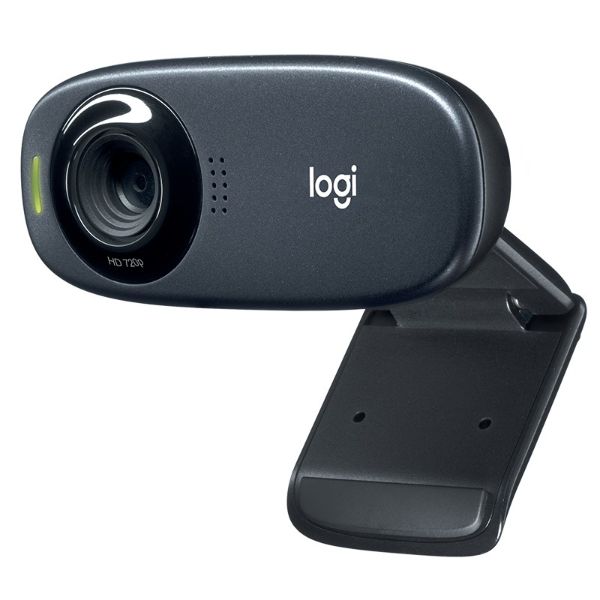 The Logitech C310 Webcam (available on ITSG Global) is one of the best budget webcams for computers with its affordability and high product quality. This webcam features a 720p resolution video camera, making it easy for clear live-stream calls on Google Meets and Skype. With its noise-reducing microphone, rest assured you will be heard even in busy surroundings. Reviewers have high praise for this product, citing its speedy delivery and good product quality.
Get more clarity during Zoom calls with these best budget webcams
We hope this list of the best budget webcams helps you find the best webcam for your computer! If you find yourself sitting too much during this WFH period, try getting one of these standing desks to boost your WFH productivity. Otherwise, check out the best office chairs in Singapore that will rid you of your lower backaches!