Part of being a better baker is having the right tools for the job. Whether you enjoy baking for family and friends or are starting your own home baking business, we have rounded up this list of the top baking equipment in Singapore you can get online.
Baking equipment for measuring
1. Measuring Cups and Spoons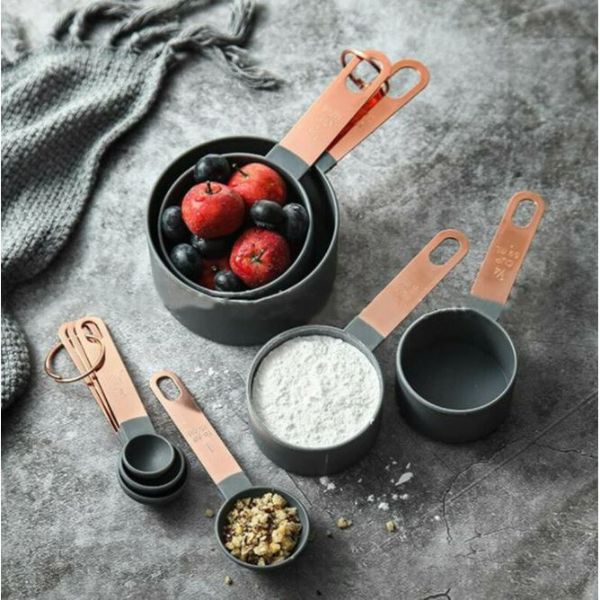 It is important to have accurate and precise measurements when baking. Unlike cooking, baking is less forgiving and inaccurate measurements are bound to show up in the end product's taste and texture. Now, we don't want that after all those hours so be sure to invest in proper baking equipment you can find in Singapore. 
We adore these Rose Gold Stainless Steel Handle Measuring Cups (available on RickyWare.sg) for their durability and aesthetic. Their stainless steel handles will ensure that your baking accessories serve their purpose for a much longer duration! They are suitable for wet ingredients and are dishwasher safe. The colour accents also add a nice touch to its look, making it perfect for your Instagram flatlays.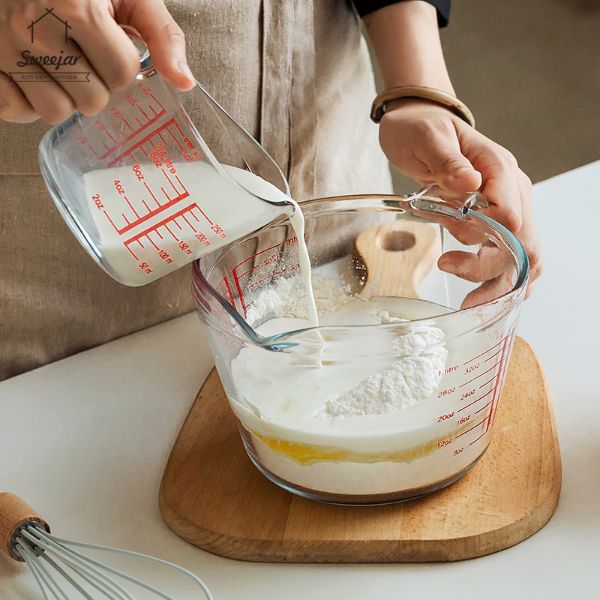 For dry ingredients, we recommend using the SWEEJAR Tempered Glass Measuring Cups (available on Sweejar Official Store). These glass measuring cups have clear scales on the sides of its cup body and have a handle for an easy grip. It is microwave safe and can withstand temperatures of up to 300 degree-Celsius, so you can melt your chocolate bits in this without worry. You have three sizes to choose from, 250ml, 500ml and 1L. These are great not only for baking, but anytime when you need to combine ingredients. 
2. Digital Kitchen Scale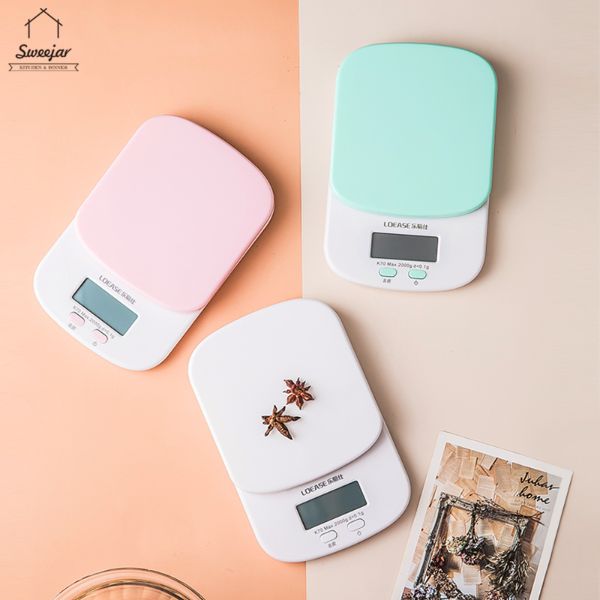 This list of essential baking equipment in Singapore wouldn't be complete without mentioning digital kitchen scales. Delicate pastries such as macaroons require precise measurements to nail their texture. This Sweejar Digital Kitchen Scale (available on Sweejar Official Store) can measure up to 2kg of ingredients and is accurate to the 1st decimal place (0.1g). It also has a taring function so that you can weigh your ingredients without having to use a separate container each time. Simply reset the button to 0 and the scale will do the math for you. Not to mention the pastel colours in which they come in are great for the 'gram and the overall aesthetic of your kitchen. 
Baking equipment for mixing
3. Hand Mixer or Stand Mixer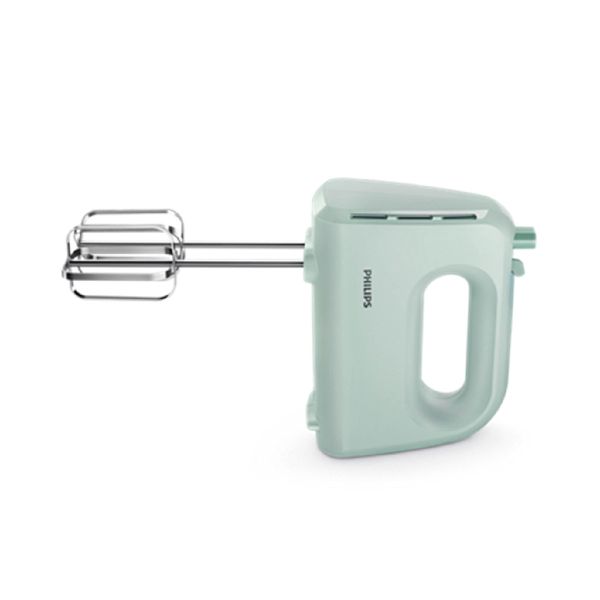 Mixing by hand is a chore and you'd risk getting lumps in your mixture. No one wants to bite into a lump of raw flour. We recommend getting the Philips Hand Mixer (available on Gain City Official Store). If you're just starting out in your baking endeavour, this low commitment purchase at $29, gets the job done. You get five speeds of mixing and an eject feature for easy cleaning. It is a steal!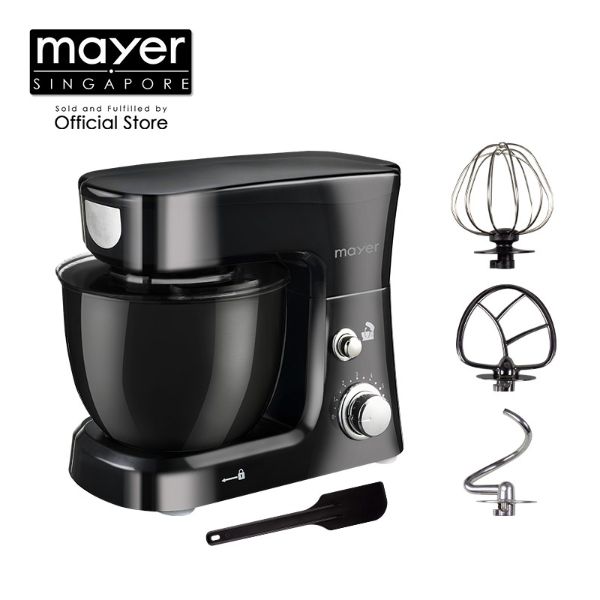 If you're baking in larger volumes, we recommend the Mayer 3.5L Mini Stand Mixer (available on Mayer Official Store). It has six-speed controls and has an anti-splash cover to keep your countertop clean. It comes with three types of attachments so that you can whisk, knead dough and everything in between. Finding baking equipment in Singapore that fits your countertop is not difficult with this model as it has a compact design, so it will not take up too much countertop space.
4. Mixing Bowls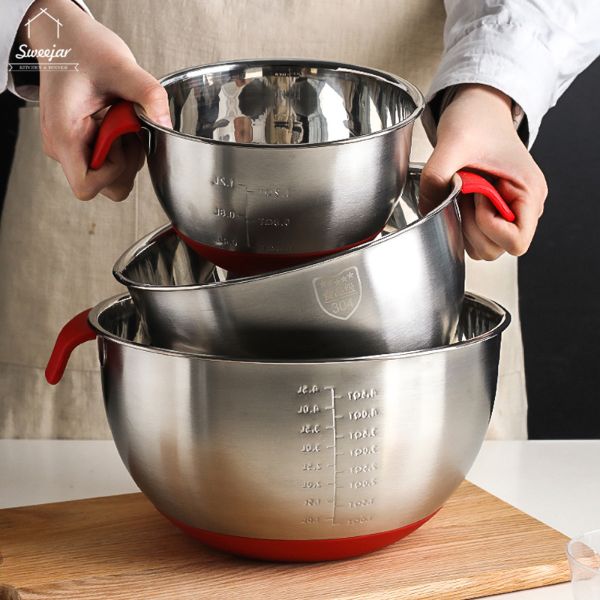 For the easy combination of your wet and dry ingredients, we highly recommend investing in these Sweejar 304 Stainless Steel Mixing Bowls (available on Sweejar Official Store). They come with a nifty silicone handle so that you don't struggle to keep the bowl in place as you mix your ingredients. These bowls are made of high quality, food grade 304 stainless steel that is heat resistant and resistant to corrosion. To ensure that your mixing bowls last a long time, we recommend soaking them in water immediately after use so that you don't face the nightmare of scrubbing them down later. Don't miss out on this high-quality baking equipment in Singapore!
5. Sifter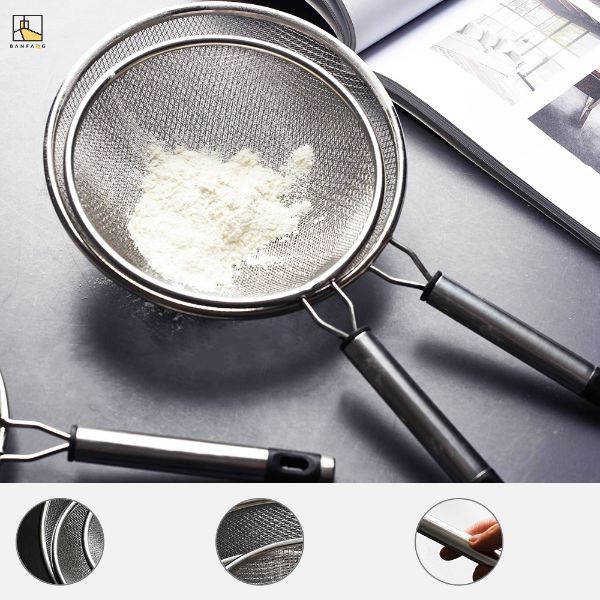 If you don't already have one at home, the Stainless Steel Flour Mesh Sifter (available on Banfang Home Official Store) is a useful baking equipment you can easily get in Singapore. Having a sifter will help get rid of small grain lumps that will otherwise go unnoticed and into your batter! Having a consistent flour grain size will significantly improve the texture of your bakes as it ensures that the batter is cooked evenly.
6. Silicone Spatulas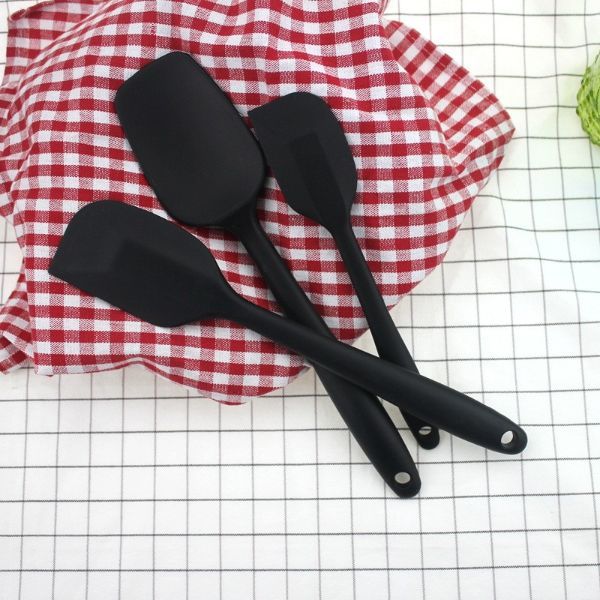 Don't waste the residual cake batter on your mixing bowl! You can easily scrape them out with these Food Grade Silicone Spatulas (available on nancyelife.sg)! These multi-purpose baking accessories are excellent for combining dry ingredients and can even help you even out the top of your cake before they hit the oven. Silicone is a heat-resistant material and is a superior option for all kinds of baking purposes!
7. Whisks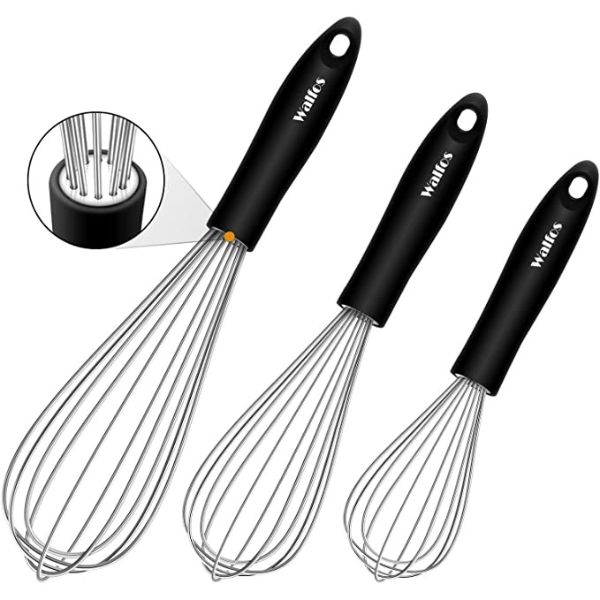 Why can't I simply use a fork? Well, unlike the fork, a whisk is designed to blend ingredients smoothly and achieve a fluffy texture by incorporating air into the mixture. This is possible due to the ball-shape of the whisk and thin wires that create more movement to introduce air into your mixture. 
But don't just rely on one whisk! We recommend getting at least two — a larger one for heavy-duty mixing and a smaller one for mixing ingredients in small portions. We recommended this set of 3-piece whisks (available on Walfos Official Store) that come in 20, 26 and 30cm  — they provide the perfect grip, are durable and easy to hang anywhere in the kitchen!
Baking equipment for shaping and portioning
8.Cookie Cutters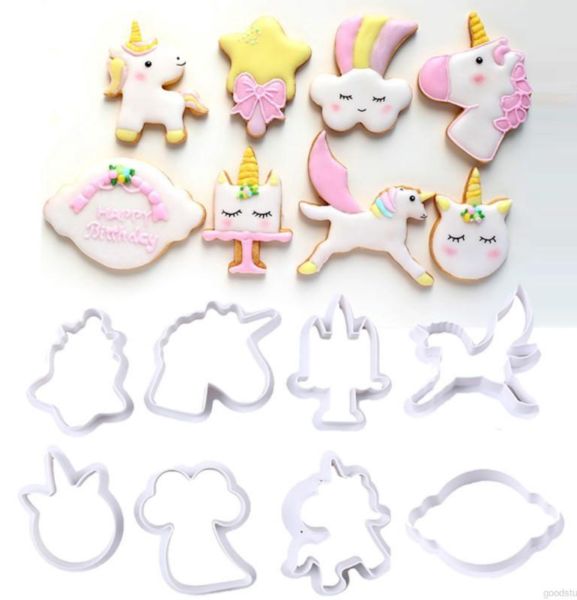 Change things up with these adorable Unicorn cookie cutters (available on Good Stuff) and add them to your baking accessory collection. They add character to your bakes and add a little more fun to the classic cookie. Just ensure that the thickness of your dough is consistent so that your cookies cook evenly. Surprise the little ones with these animal shaped cookie cutters and whip them out when you're baking with kids. We guarantee they'll adore these cute cookie cutters!
9. Rolling Pin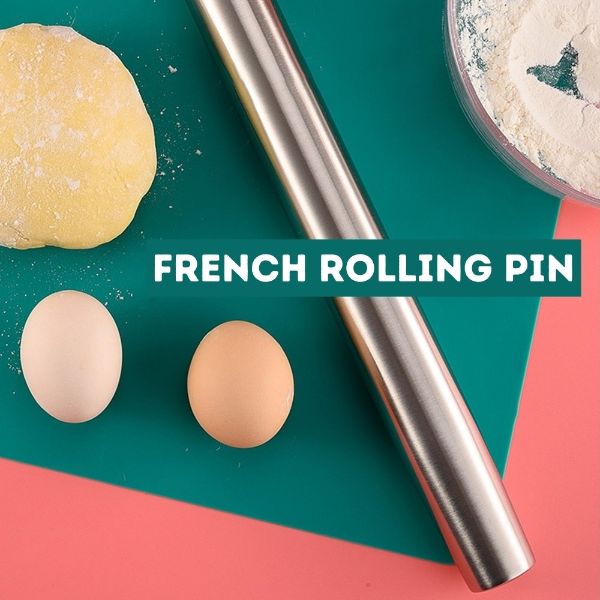 A rolling pin is another essential baking equipment you can easily get in Singapore. Be it for rolling cookie dough, pastry dough or fondant, you'll need it for almost any baking recipe! We especially like this Stainless Steel French Rolling Pin (available on Fascino) as it ensures that your dough doesn't stick to the rolling pin. It's a versatile baking accessory that can also be used for pasta-making. While you're at it, a dough scraper might also come in handy! You can use it to scrape bits of dough off or even use it to cut and shape the dough precisely. Pro tip: Before rolling, sprinkle some flour onto the dough or onto the rolling pin to prevent it from sticking.
10. Ice Cream Scoops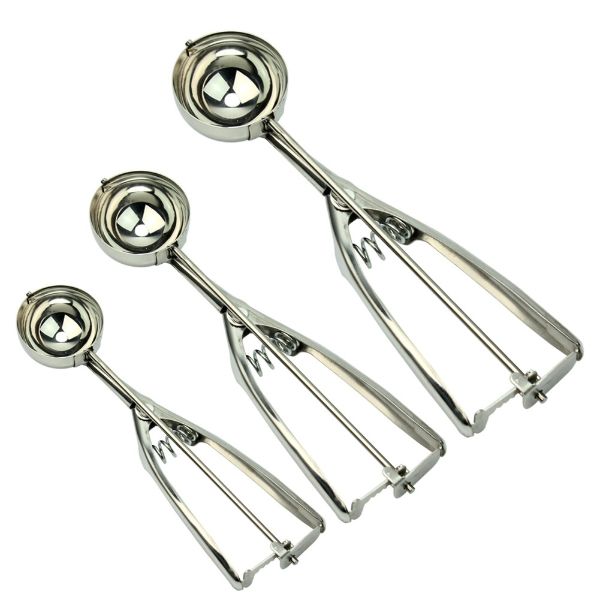 This is an often overlooked baking equipment in Singapore as most just use them for ice cream. However, these tools can come in very handy when portioning your batter so that your bakes come out evenly. We highly recommend getting the 3-Piece Stainless Steel Ice Cream Scoops (available on Shoppingparadise) so that you can portion your batter evenly for smaller bakes such as cupcakes and cookies. They can also be used for, well, ice cream when you're not baking. Portion control is the key to healthy indulgence!
Baking equipment for the baking process
11. Oven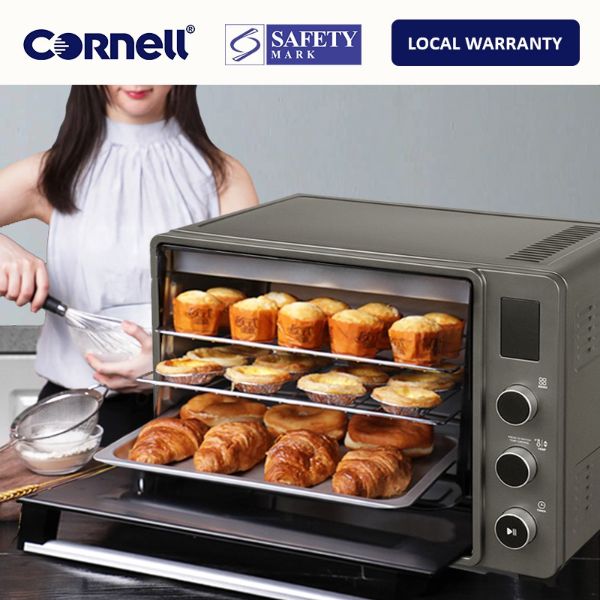 The most important baking equipment you need in Singapore is an oven! If you're a serial baker, a conventional oven is recommended as the consistent temperature control will ensure your baked goodies turn out as intended. It also helps to better retain the moisture of the baked goods. Go for the Cornell 40L Digital Oven (available on Cornell Singapore Official Store) for a good starting oven. Its large capacity allows you to easily fit two baking trays at once!
Convection ovens heat your food faster with the help of an additional fan(s) and an exhaust system blowing hot air through the oven. To prevent your baked goodies from getting burnt, a good practice is to lower the temperature in your convection oven by approximately 15 degree-Celsius than the recommended temperature of your recipe.
12. Muffin Trays and Cake Pans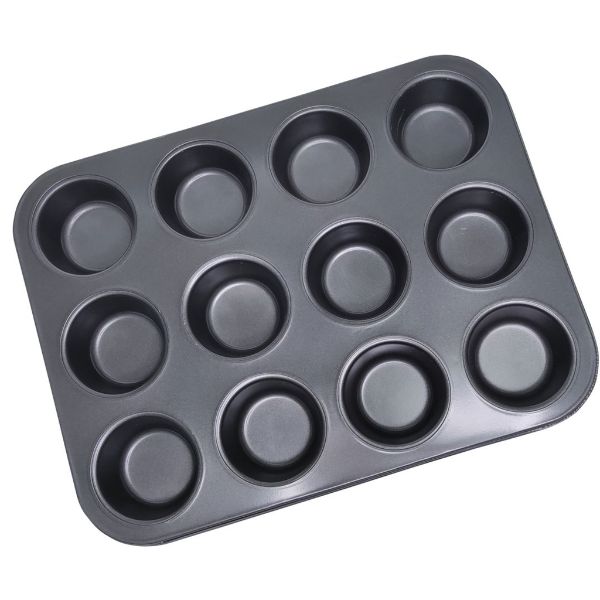 This 12-cup muffin tray (available on Ares_Marketing) is an essential baking accessory you need in your collection. As the name suggests, it's meant for smaller baked goods such as muffins and cupcakes. Choose non-stick material whenever possible. Otherwise, always grease your pans with a non-stick cooking spray or line your tray with decorative cupcake liners.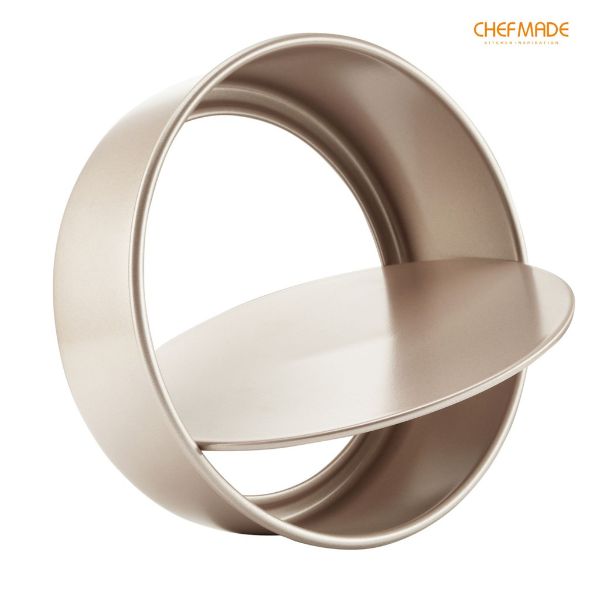 If you're always struggling to get your cake out of the pan, you'll love these cake pans with removable base (available on msphebs). Your cake will slide right out! You can also create a multi-tiered cake with different cake pan sizes. Grab a few you love and get creative with the variety of shapes and sizes you can choose from!
13. Rimmed Baking Sheet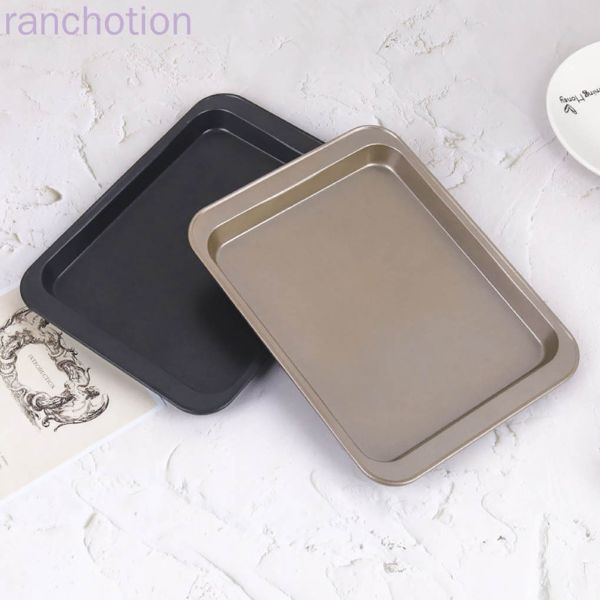 What will we do without baking sheets? These baking accessories, also known as half-sheet pans can do wonders! We particularly like this Rectangle Stainless Steel Non-Stick Baking Sheet (available on ranchotion.sg) We know cleaning up after baking can be a chore, so opt for non-stick pans as much as possible to avoid all that scrubbing. Alternatively, you can line them with parchment paper to prevent your bakes from sticking onto the base of these sheets. 
14. Silicone Baking Mats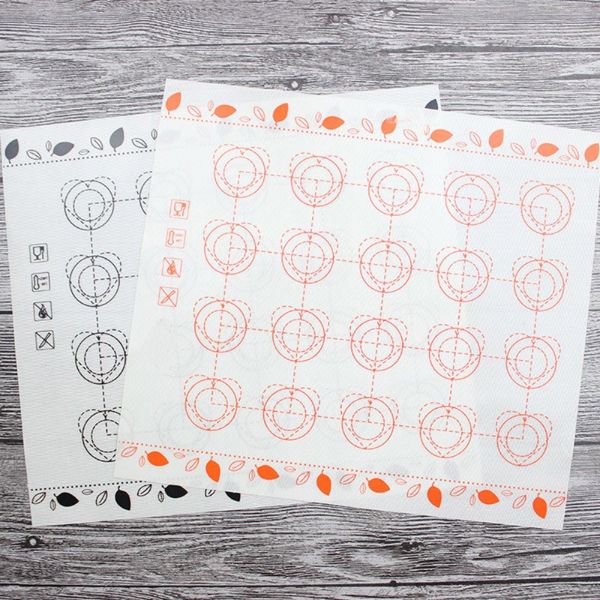 Silicone baking mats (available on huixin.sg) are one of the go-to baking equipment for all you OCD bakers in Singapore! Non-stick? Check. Reuseable? Check. Easy clean up? Check. Furthermore, the templates on these silicone baking mats are handy for those who love baking macarons! Achieving uniform shapes may not be so difficult after all. This is a baking accessory you definitely need in your kitchen!
Baking equipment for cooling
15. Cooling Racks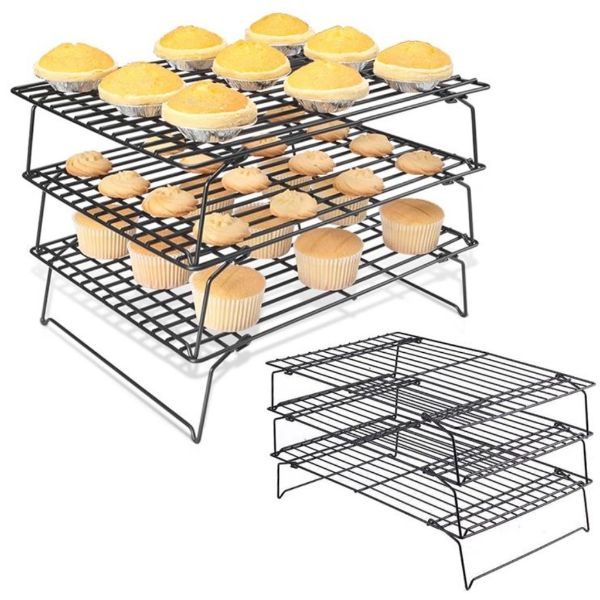 If you leave your baked goods on a flat surface with no ventilation to cool, the warm vapour from the baked goodies is going to condense onto your baked goods. This results in a soggy texture and that's the last thing you'd want especially after having worked so hard for them! This is easily preventable with a cooling rack! 
We prefer grid-patterned cooling racks as they allow for better airflow, cooling your baked goods at a faster and even rate. Let's be real here — we're already drooling at the sight of these yummy golden goodies! So, the faster they cool, the better! Save space with this non-stick three-tiered cooling rack (available on Sweet Confessions)! This is an essential baking accessory you need to ensure that your hard work doesn't go to waste!
16. Cake Tester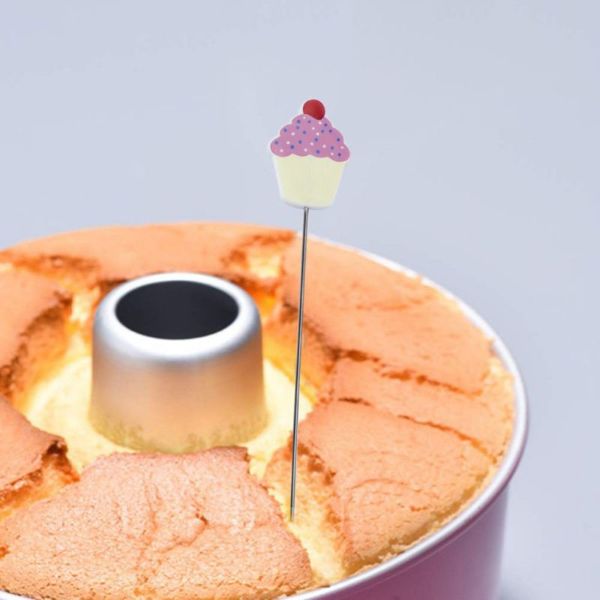 Unsure if your cake is evenly cooked through? Use a cake tester (available on ukikiu.sg)to poke into your cake. If it comes out clean with no residue, it means the cake has been baked through evenly and is ready for the tummy! We highly recommend a stainless steel cake tester because it also helps you check the inner temperature of the cake by touch. Plus, how can we resist not getting it? The cupcake design is way too adorable!
Baking equipment for decorating
17. Offset Spatula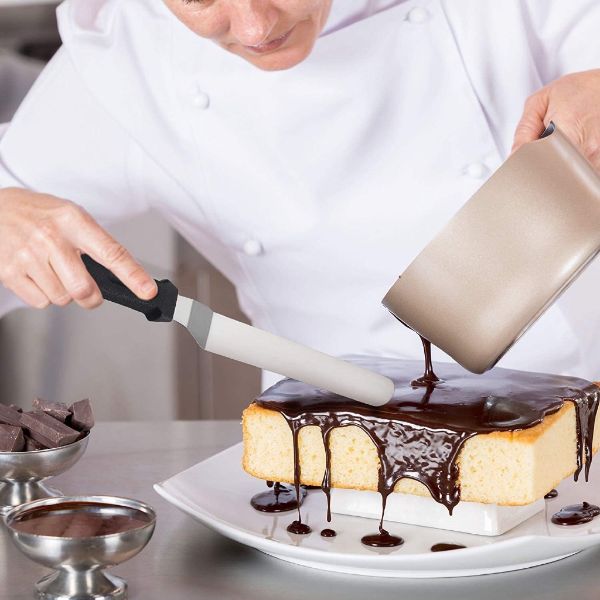 No cake is complete without frosting. One baking accessory integral to achieving a smooth finish is an offset spatula or an angled offset spatula to do your frosting or icing justice. With a flat metal blade and a comfortable grip, you can be in full control of spreading the icing smoothly and evenly onto the cake. We recommend this Anaeat Stainless Steel Offset Spatula (available on Anaeat Official Store) and we guarantee you'll be an expert in frosting in no time at all!
18. Silicone Piping Bags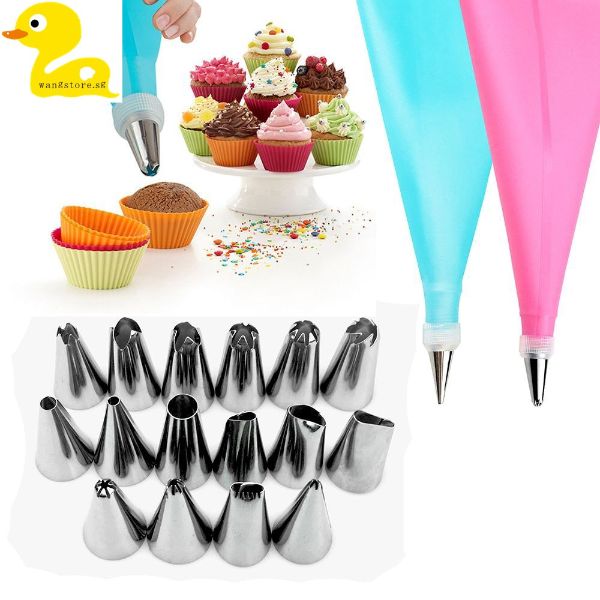 Piping bags will come in handy for icing your cakes and cupcakes. We love this set of silicone piping bags with 18 nozzles (available on wangstore)! Not only are the piping bags reusable, but they also come with 18 different tips that can help you create a variety of designs and swirls! Delicious frosts shouldn't just be on top of a cupcake but inside too! Use a cupcake corer to fill the inside of the cupcake with your favourite filling. Your guests will be surprised by the burst of flavour with every bite!
19. Turntable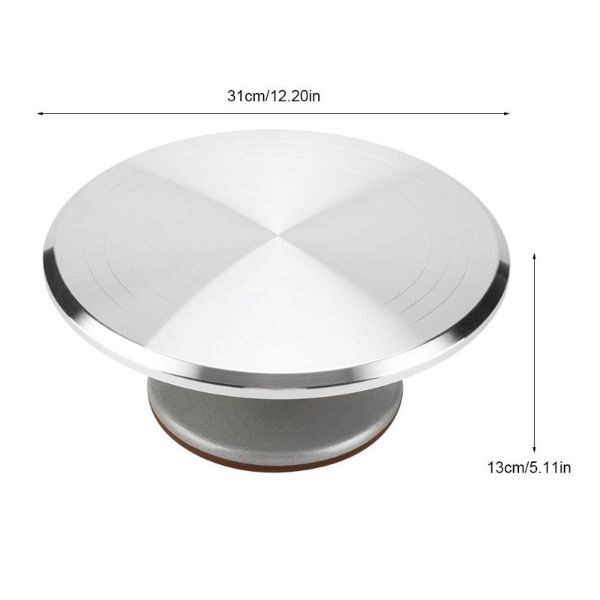 You can make frosting and decorating your cake easier with this Aluminium Alloy Cake Turntable (available on Uchi Home Living Pte. Ltd.). With this baking accessory, you can achieve an even distribution of frosting all around the cake. If you're new to baking and decorating, this is one life-saver baking equipment in Singapore, you should invest in. It'll make cake decorating a whole lot easier and less messy too!
20. Cake Stands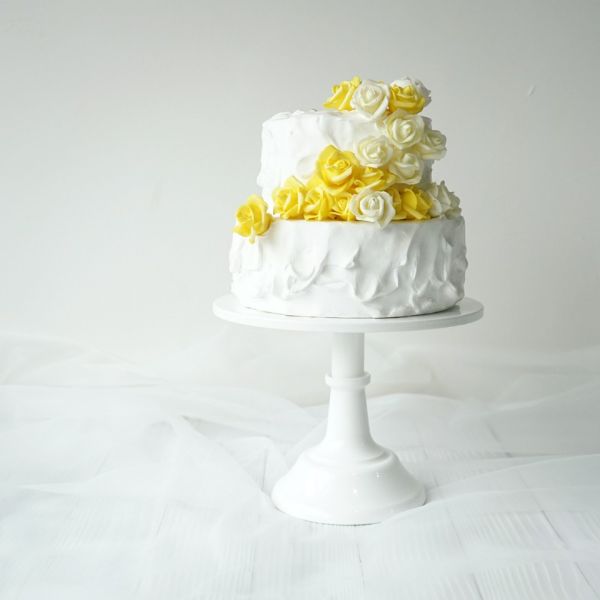 Display your hard work with cake stands. They make great props for parties and take your food presentation to the next level. This baking accessory will keep your baked goods looking Instagram-worthy from every angle for everyone to enjoy. We particularly love this White Round Iron Cake Stand (available on Loveyourhome.sg). Its white aesthetic allows for the colours of your pastries to pop and it goes well with any kind of theme party. 
21. Cake Leveler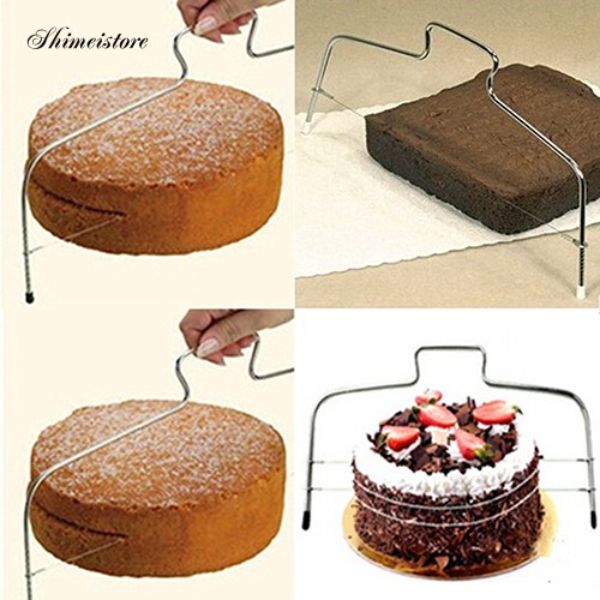 There's no need to worry if your cakes come out a little uneven on top. Many of us have probably tried to even out the cake with a regular butter knife but we know it just doesn't cut it. This is why we should leave this to a cake leveler (available on Shimeistore.sg)! Place your cake on a flat surface and use a cake leveler to trim off the dome of the cake. The resultant even and flat surface will make it much easier to decorate your cake!  
Baking can be a piece of cake with these baking equipment in Singapore
Now that you have this list of useful baking equipment and tools in Singapore, you'll come to realise that baking can actually be a piece of cake! Make sure to browse this collection of baking tools for other baking equipment we're sure you'd love! Psst, don't have much time on your hands but still want a delicious cake? Then you've got to try these easy no-bake recipes! Bought too much durian this season? Here are some durian cake recipes to try so you can put the extra pulp to good use!
This article was updated on 17 June 2021. Additional research done by Esther Chan.