It's easy for most drivers to underestimate the importance of in-car dash cams. Besides the obvious benefit of capturing crystal clear videos while driving, the best dash cams in Singapore can also help with navigation and emergencies. Curious about all the benefits of car dash cameras and why they're an essential accessory in every driver's arsenal? Scroll on as we cover why you should consider investing in the best dash cams in Singapore.
Why you need a dash cam in Singapore
Gorgeous road trip recordings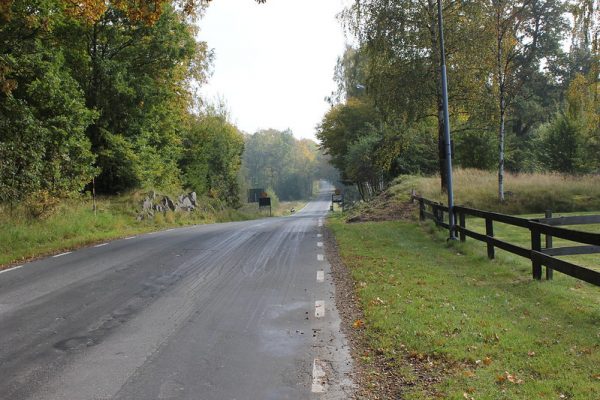 Gone are the days when in car dash cams exclusively recorded in grainy quality. Today's best dash cams in Singapore shoot in full HD resolutions, ensuring you don't miss a single detail of your traveling journey! This lets you capture rare sights and roads that you might not have considered recording while you're focused on driving. For added clarity, opt for car dash cams that can record in 4K resolution. With a bit of editing ingenuity, you can transform your videos into cherished road trip memories!
Accurate accounts for insurance claims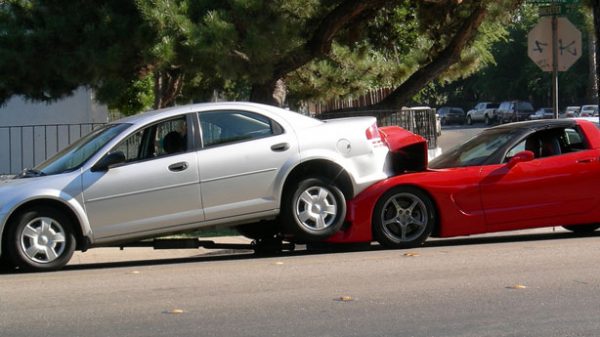 Let's face it — road accidents may happen anytime, anywhere. As insurance claims for collisions can be highly dependent on eyewitness accounts, it's often best to take things into your own hands with in-car dash cameras that record everything that transpires. Instead of taking the blame against unfair claims, the best dash cams in Singapore defend you as the footage can act as evidence so you can hold responsible parties accountable!
Underappreciated dash cam features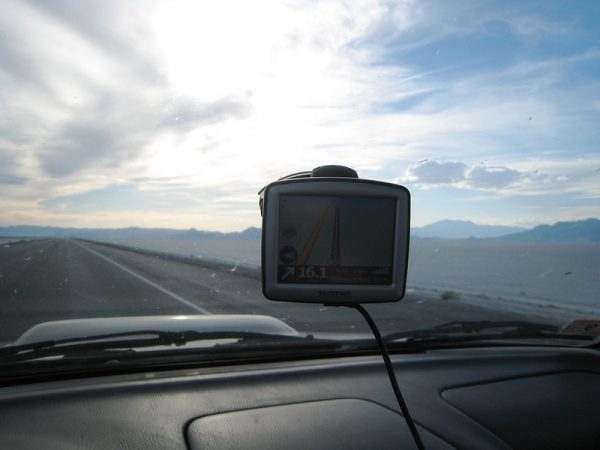 In-car dash cams have certainly come a long way since their primary purpose of simply recording footage from the driver's perspective. Such features include helping you navigate unfamiliar roads with its built-in GPS and emergency SOS alerts that automatically contact your next-of-kin during accidents. These improvements allow these best dash cams in Singapore to act as all-in-one car accessories that maximise your convenience and safety!
Now that you know why in-car dash cams are so important, it's time to highlight the best dash cams in Singapore.
Best dash cams in Singapore to drive with
1. Marbella VR4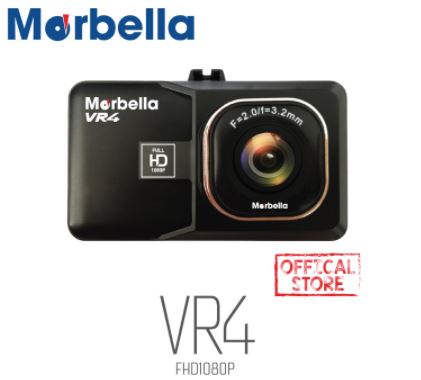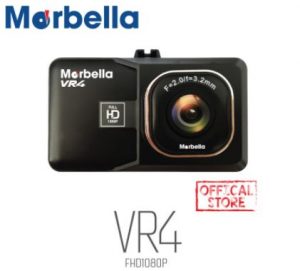 With its affordable price point and host of functions, the Marbella VR4 (available on Marbella Official Store) is perfect for car owners who are new to the in-car dash cam scene. Unlike most of the best dash cams in Singapore, Marbella's VR4 keeps things simple by including all of the basics you'll need in a car camera. This includes full HD 1080p recordings and 32GB microSD storage which supports more than two hours of footage! Also, the VR4 weighs only 60g, making the setup process of mounting this Marbella dash cam on your dashboard (and keeping it there) a cinch.
2. 70mai 1S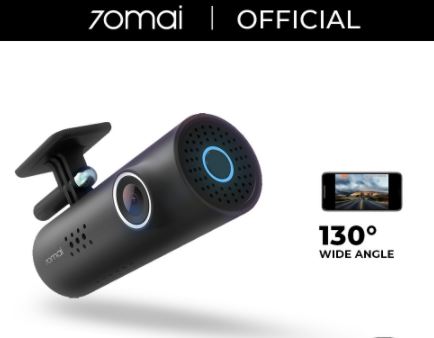 When the original 70mai dash cam was released, it took the car accessories market by storm. as it offered terrific value-for-money. With the 70mai 1S (available on 70mai Official Store), you can now enjoy features that weren't previously available among budget in-car dash cams! One noteworthy feature is its integration with its dedicated app. Unlike some dash cams that require plugging in to your PC to view the recordings, the 70mai 1s does away with this inconvenience entirely. Upon downloading the 70mai app, you'll have real time access to the dash cam's footage!
3. Thinkware T700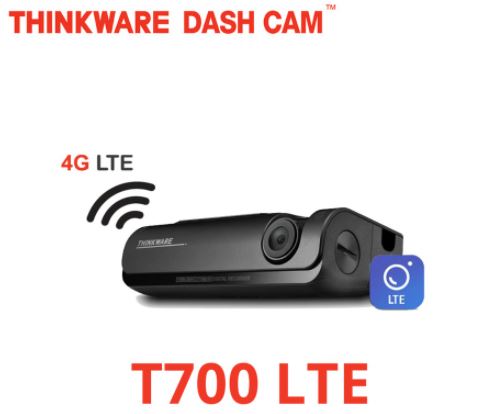 Of all the best dash cams in Singapore, we think the Thinkware T700 (available on Autospace) is the most feature packed yet. As an LTE-enabled in-car dash, the T700 comes with numerous perks as you can stay constantly connected with it. This includes the handy Real-Time Parking Impact feature that snaps a picture of your ride getting damaged when you're away. Upon impact, the Thinkware dash cam uploads a 20 second clip and immediately and notifies you of the situation. Additionally, it is also able to capture your Last Parked Image. This comes in handy when you forget where you've parked in a large parking complex.
4. Apeman C770
Contrary to popular belief, you can snag the best dash cams in Singapore that feature 4K recording capabilities without splashing the cash! Enter the Apeman C770 (available on Apeman SG Official Store) — a 4K UHD in-car dash cam that provides the clearest footage while allowing you to save a pretty penny. By combining its advanced Sony image sensor with a 170-degree field of view, this Apeman dash cam lets you catch the finest details of your surroundings. From beautiful sun-slicked roads to the license plates of unruly drivers, you can view everything from the convenience of the C770's OLED touchscreen. Compared to traditional touchscreen dash cams, the C770 offers more vibrant colours and minimal motion blur!
5. Aukey DR01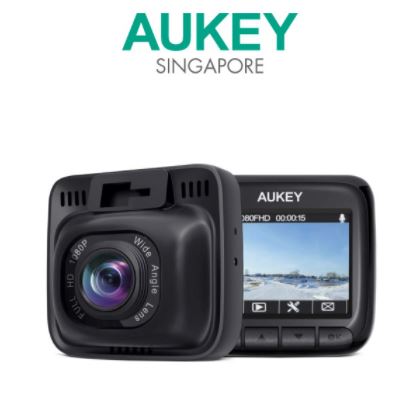 Worried about your in-car dash cam not standing the test of time? Of the many best dash cams in Singapore, we dare say the Aukey DR01 (available on Aukey Official Store) is the most durable one of them all! Thanks to the dash camera's internal supercapacitor, the DR01 possesses an exceptional operational lifetime and can function in extreme temperatures. This can be a lifesaver if you're parked in an open air carpark and fear your dash cam will malfunction due to the blistering heat! 
6. Garmin Dash Cam Mini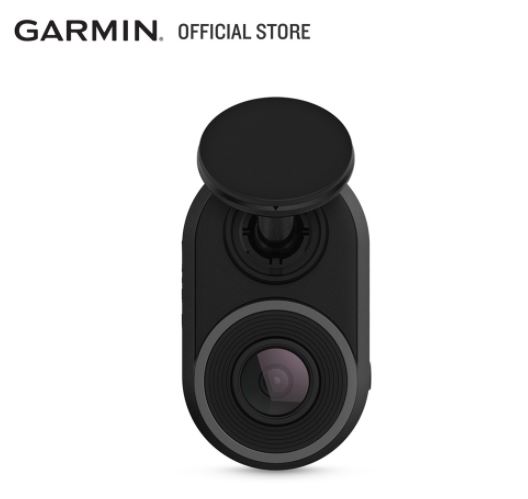 When it comes to inconspicuous in-car dash cams, the Garmin Dash Cam Mini (available on Garmin Official Store) tops our list of the best dash cams in Singapore! At 5cm high and 3cm wide, the Dash Cam Mini is about the size of a key and is barely noticeable on car windshields. Despite being pint-sized, Garmin promises quality and convenience with its miniature dash cam as it packs a 140-degree wide angle lens for HD recordings and built-in Wi-Fi connectivity. With it being so small, the Dash Cam Mini has a set-and-forget approach as it's unobtrusive enough to do its job of accurately recording any road incident.
7. Junsun Mirror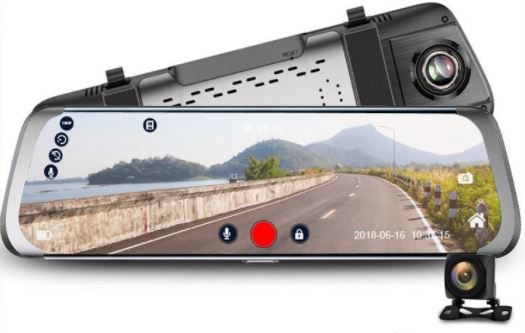 Size matters — especially when it comes to visibility. With the Junsun Mirror (available on Akaso Official Store), you'll have a clear view of both the front and rear due to its giant 25cm widescreen display. To sweeten the view, this in-car dash cam uses an IPS panel. This lets it support multiple viewing angles without letting glare ruin your field of vision. If you're a new driver and are unfamiliar with driving at night, you'll appreciate the dash camera's super night vision. Both lenses feature wide dynamic range sensors which gather more light and eliminate dark spots! This allows you to record crisp footage and have automatically brightened views, even in low light conditions.
Maximising safety with these best dash cams in Singapore
From Thinkware and Garmin to Marbella and Apeman, we hope our list of in-car dash cams has helped you discover the ideal car camera! With each camera targeting a specific need, we hope you can drive with a peace of mind. Interested in picking up other kinds of accessories for your ride? Check out these best baby car seats to keep your little ones safe! Alternatively, if you're a motorhead, give these car accessories a try!
This article was updated on 21 June 2021. Additional research done by Fatimah Tasmeem. 
---
New to Shopee? Get $7 off (min. spend $15) with code*: DASHCAM7
* TNC Applies. Valid for new users from 24 June to 1 July 2021 only.