Ready to binge Netflix and check off your to-do list with a tablet all in one? Looking for a cheap tablet in Singapore doesn't have to be hard. Whether you are looking for one to doodle while you sip on a cuppa, or perhaps an easy-to-use one for your kids, we've got you sorted with some of the best budget tablets in Singapore! From affordable Samsung tablets and Wacom's drawing tablets to Apple tablets, here are our best tablet finds for under $500.
The best cheap tablets in Singapore
For overall use
1. New Samsung Galaxy Tab A 10.1 – T515 | 4G LTE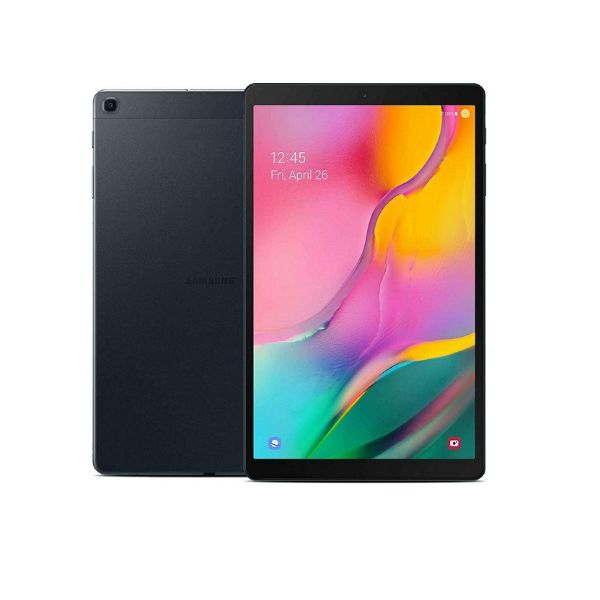 This list of best budget tablets in Singapore would not be complete without the Samsung Tab A 10.1 (available on DV Tech). It is a great all-around tablet that is perfect for work and leisure. The Samsung Tab A tablet features a 10.1 inch full HD screen, an octa-core processor and a durable metal body frame. It is a major upgrade from its predecessor as the previous generations were made of plastic. We get a mostly metal body this time. Because of that, it feels more substantial to the touch. That doesn't mean it weighs like a brick though, it has an impressive light weight of 470g. 
Running out of storage? That would be a thing of the past with this tablet. You can easily slot in a microSD card to download files, photos and even apps to offload the storage space on your tablet. This tablet has a 5-megapixel front-facing camera and an 8-megapixel camera on its back – both decent for photo taking. It also features a full HD resolution with 1920 x 1920 pixels and it will deliver when you binge on your favourite Netflix dramas. Considering its reasonable price point and all-inclusive features, this easily made our list of the best budget tablets in Singapore.
For a Huawei run tablet
2. HUAWEI MatePad (10.4-inch) LTE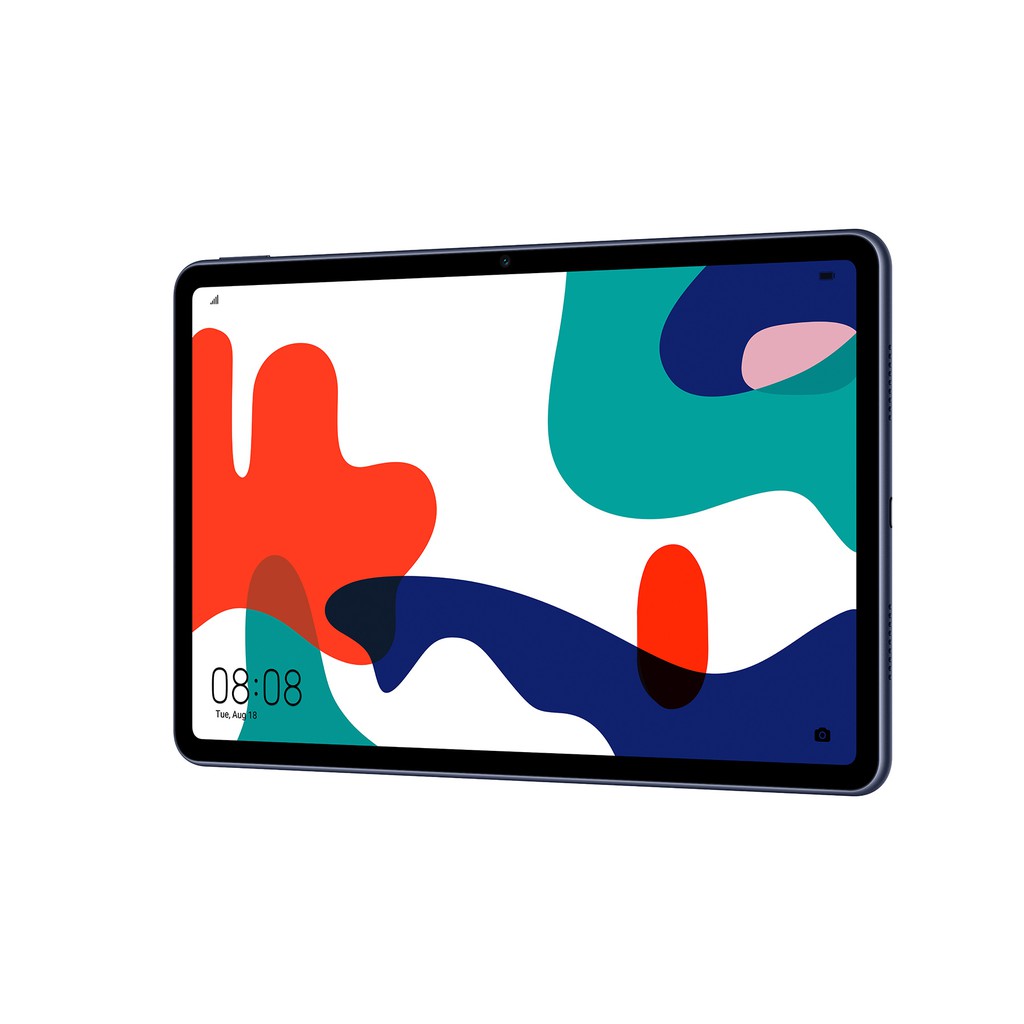 Even without Google, Huawei tablets are a force to be reckoned with — think sleek designs and powerful processors. The price point of their MatePad Pro may seem high for the average folk but with the Huawei MatePad 10.4 – inch Tablet (available on Huawei Official Store) going for just under $500, you might be able to finally experience the hype of this brand's tablets.
The MatePad 10.4 tablet boasts an excellent overall build and quality with good battery life, 4GB RAM + 64GB ROM of storage and a more than decent 8 MP Ultra Wide front-facing camera. The 2000 x 1200 pixels crystal-clear display allows you to play video games or watch shows. While the Kirin 810 processor offers blistering fast speeds and supports games like Call of Duty(Mobile) at the highest graphics quality setting.
The biggest setback is that you won't be able to access Google's apps like Instagram or video-streaming apps like Netflix. However, you can continue streaming from Asian video streaming apps like TVB and Viu. If you're not too fussed about having Google apps or want a tablet for gaming or taking Zoom calls, then the Huawei MatePad can do the job for you!
For streaming movies and songs
3. Lenovo Tab 4 8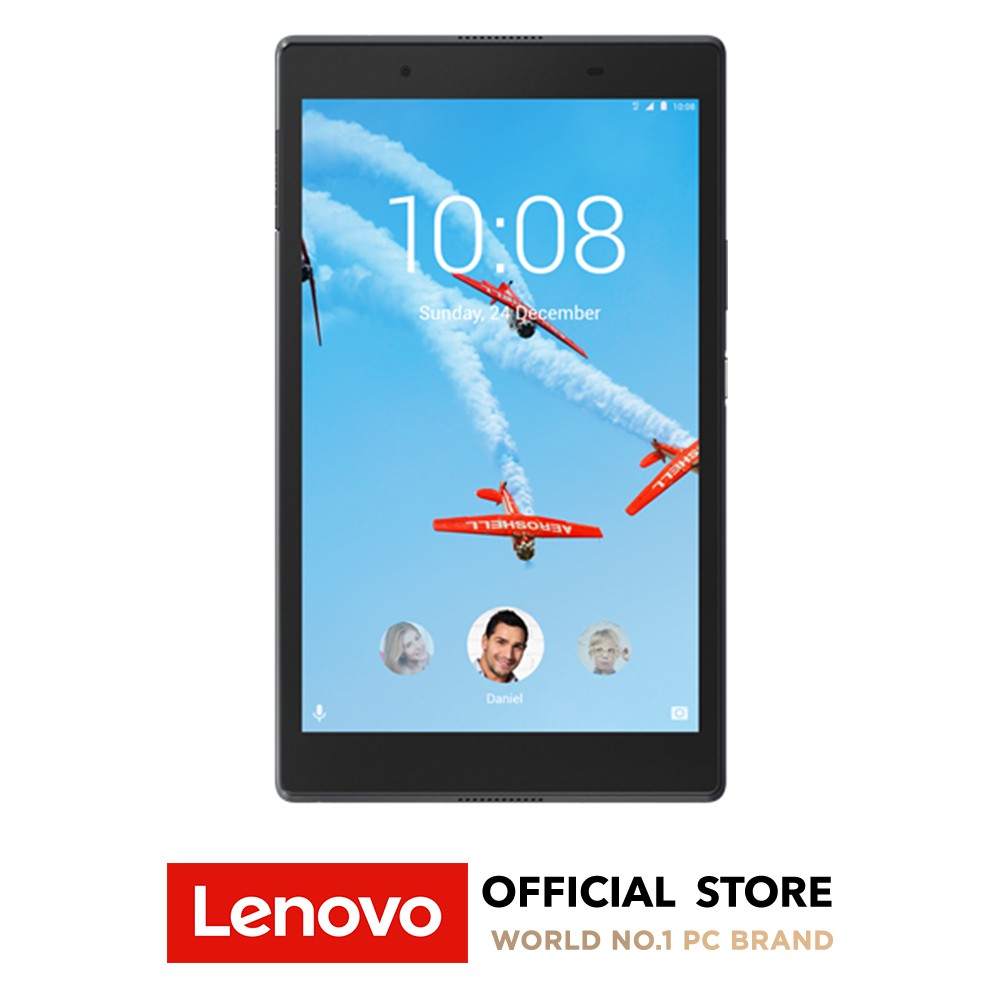 Non-iPad buyers can rest assured that there are many capable Android tablets that are able to hold their own against the glitzy world of their Apple counterparts. Lenovo is one of the top choice brands in the laptop world so it's hardly a surprise that Lenovo tablets are popular too.
The Lenovo Tab 4 8 (available on Lenovo Official Store) comes with 2GB RAM — expandable up to 128GB with a MicroSD card, a 4,850mAh battery and an 8-inch display. The dual front-facing speakers are a feature to highlight here. With both speakers at the front and stereo separation included, you can expect to immerse yourself in a quality movie-watching or listen to your favourite songs. At 7mm thin and weighing just 300g, this is one cheap tablet in Singapore you'd want to be seen with!
For a smart cheap tablet
4.  Lenovo Yoga Smart Tab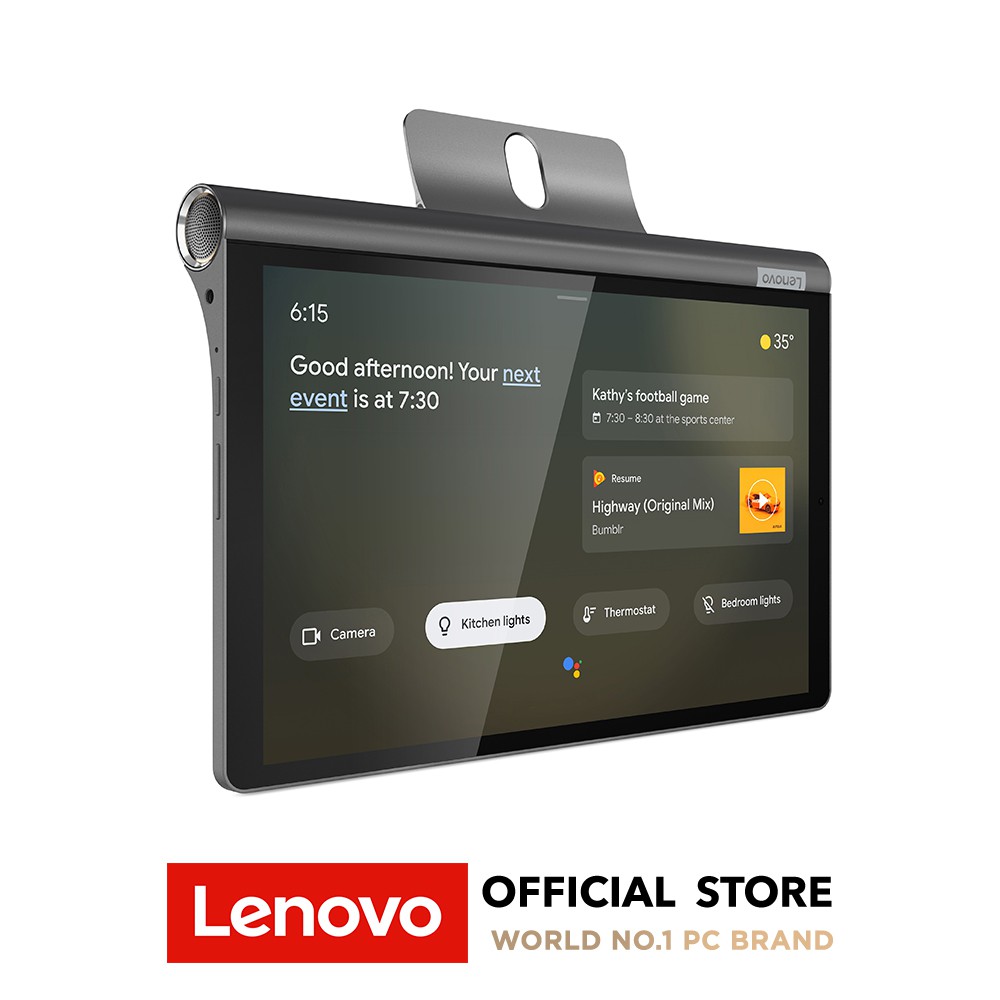 Add this tablet to your smart home device collection! The Lenovo Yoga Smart Tab (available on Lenovo Official Store) can be used to stream movies and your favourite music beats when paired with your Google Assistant device! You'll notice that the design of this tablet is more distinctive compared to the rest of the tablets on this list. It boasts a curved, sturdy edge with a kickstand for easy placement on tables or use on-the-go. The curved side also allows for a comfortable grip when you hold it in portrait orientation.

However, one thing to note is that its Qualcomm Snapdragon 439 is a mid-range chipset and does not perform as well for intensive tasks like gaming. The 320nits display may also cause the display to go dark and may not work well outdoors. However, a major plus point is Google's Assistant Ambient mode which you can use with voice commands. With its smart features, this is definitely one of the best budget Android tablets to own.
5. Samsung Galaxy Tab A7 (2020)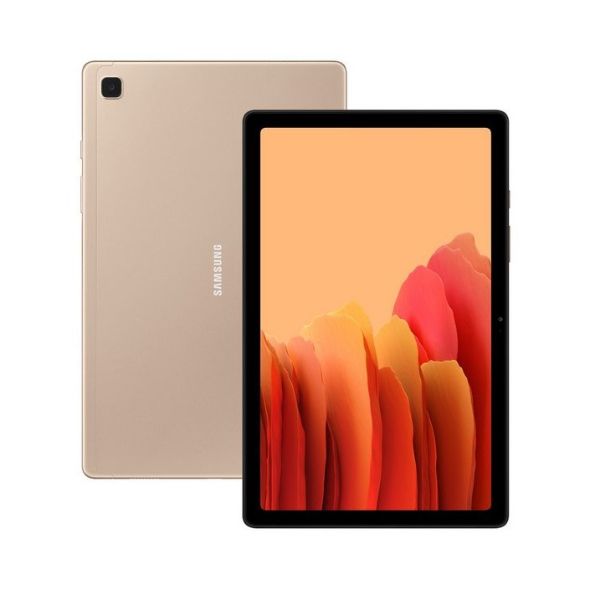 If you can do away without the fancy features of a tablet, the Samsung Galaxy Tab A7 (available on DV Tech) is one of the best budget tablets you can find in Singapore. You really don't need much for a personal entertainment device. All you need is a screen with decent resolution that would not compromise your Netflix experience, and speakers that are crisp. The Samsung Galaxy Tab A7 checks all of these boxes. It boasts a 10.4 inch, 2000 x 1200 pixels screen that promises to deliver vibrant colours. Speaking of colours, it comes in dark grey, gold and silver. It also has an impressive battery life of at least 10 hours.
This tablet is also versatile enough to double up as a basic work device if you need it for your Zoom calls. Its camera is ideally situated on its landscape end so that your video looks clean and professional on calls. While it does not have extensive features, it is enough to support videos, book-reading apps and light gaming.
For kids (and grown-ups)
6. Samsung Galaxy A Tab 8.0 (2019) LTE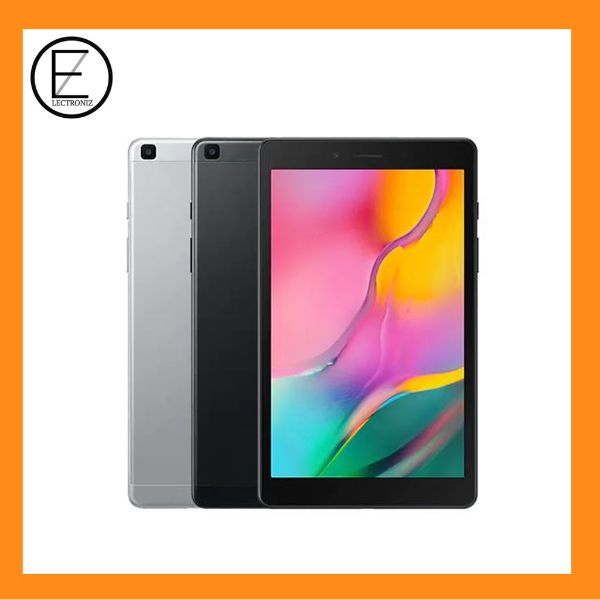 We get it. Kids usually have butter fingers and may scratch up a brand new tablet in a matter of days. A great alternative for parents looking for a cheap tablet in Singapore suitable for kids is the Samsung Galaxy Tab A 8.0 LTE Version (available on ElectroniZ). It boasts an 8-inch display and has a resolution of 1280 x 800 pixels. This is one of the best budget tablets available in Singapore for your toddler to play educational games and enjoy their favourite cartoons. Design wise, the Samsung Galaxy Tab 8.0 is lightweight weighing only 345g. 
With its entry-level price point, the tablet supports basic features such as surfing the net, watching videos and light gaming. This is perfect for those who don't need advanced features and are really just looking for a bigger screen so that you don't have to squint your eyes looking at a small phone screen.
For drawing
7. Wacom Intuos Pro M Graphic Drawing Pen Tablet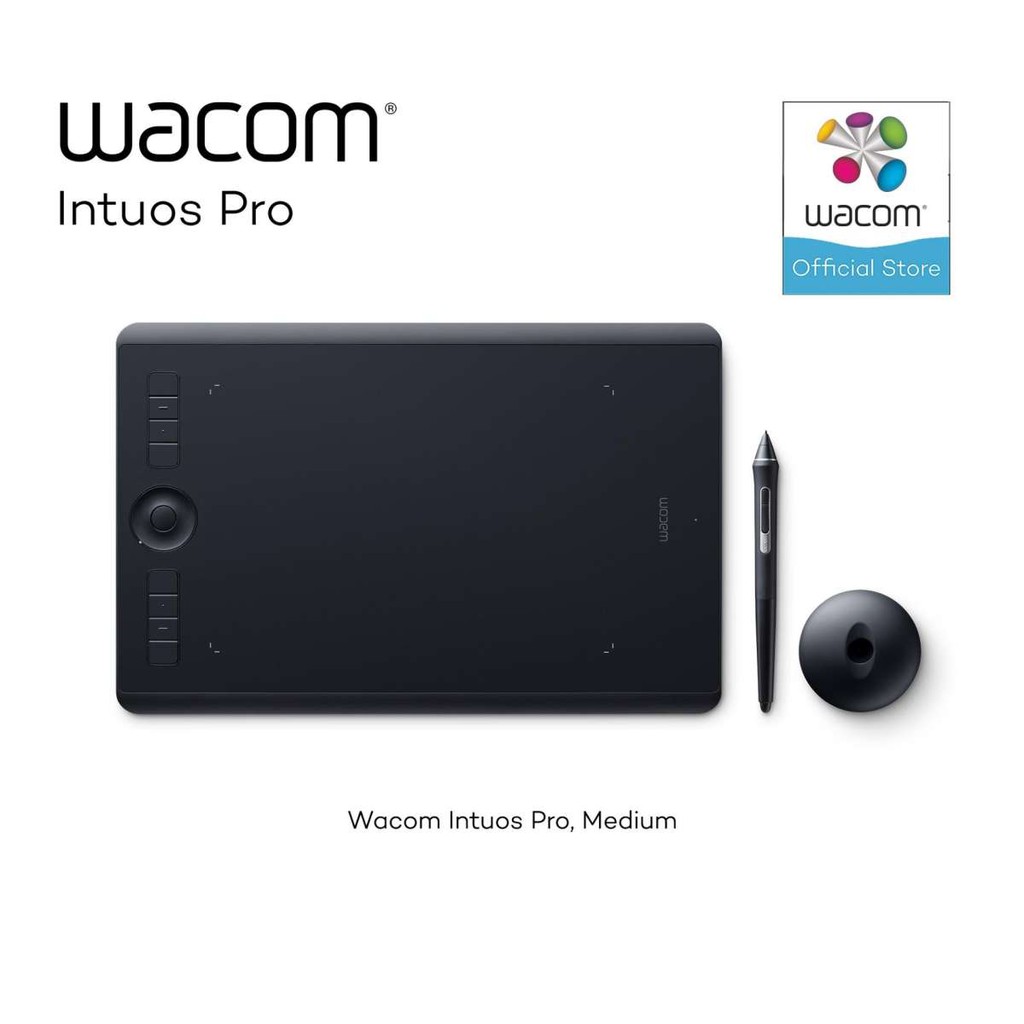 Whether you're a professional or budding graphic designer, you would have surely heard of the drawing tablet brand, Wacom. Wacom Cintiq range of models are well-known for being some of the best drawing tablets but many may be put off by the hefty prices. This is where the Wacom Intuos drawing tablets come into play. These cheap tablets in Singapore may be lower in price but are still high in quality and are your perfect design companion if you aren't too fussy about having to draw directly onto the screen. Looking for recommendations?

The Wacom Intuos Pro M Graphic Drawing Pen Tablet (available on Wacom Official Store) comes with a sensitive Pro Pen 2, a multi-touch touchpad and eight customisable ExpressKeys that'll come in handy when chasing deadlines. To use this tablet, all you've got to do is to connect it through a USB cord or Bluetooth to your Windows or Mac computers and draw on the tablet to see your designs appear on your computer screen. Think it'll be hard for you to master that hand-eye coordination between this drawing tablet and computer screen? The Wacom Intuos Pro Paper Edition (available on Wacom Official Store) is slightly pricier but boasts a unique paper drawing feature that allows you to place a paper on the tablet, draw on it and later refine your work digitally. How cool is that?
8. Huion 2020 Kamvas 13 Pen Display Drawing Tablet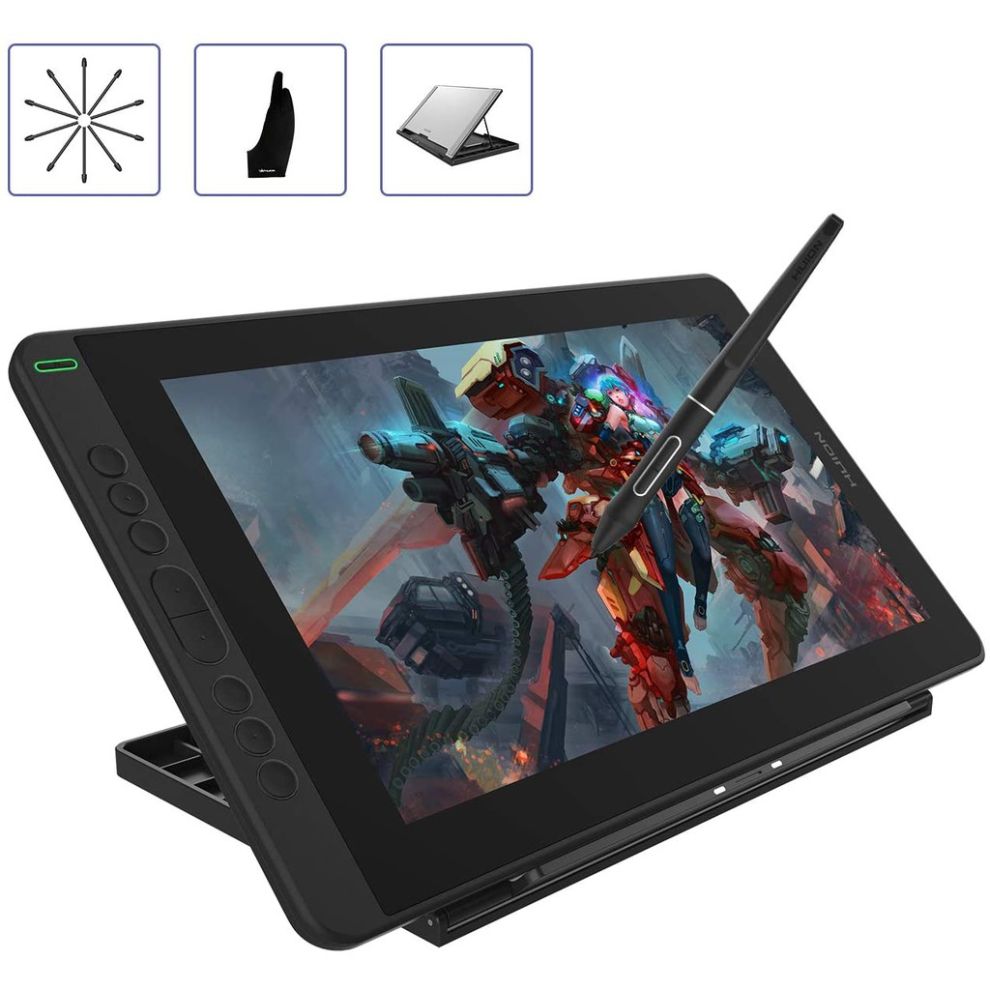 Huion tablets are another popular brand on the market. If you're on the hunt for a cheap drawing tablet in Singapore that you can stow away in your backpack and whip out when the creative bug hits, then you might want to consider the Huion 2020 Kamvas 13 Pen Display Drawing Tablet (available on huion.sg) which comes is slim, compact and light — weighing in at 980g. However, take note that you'd still need to connect this to a laptop or desktop to work on.

This cheap drawing tablet in Singapore comes with a PW 517 Pen with high-level pressure sensitivity and 60-degree tilt recognition. The tablet has a full HD resolution and comes with an anti-glare laminated screen which allows for better accuracy when drawing or colouring in your work. This tablet, like other Huion tablets, is compatible with Microsoft Office and Adobe software. It's also compatible with other Android devices so this means that you can connect and upload your work directly to your Android phones or tablets!
[Bonus]
9. Apple iPad Air 4 (WiFi)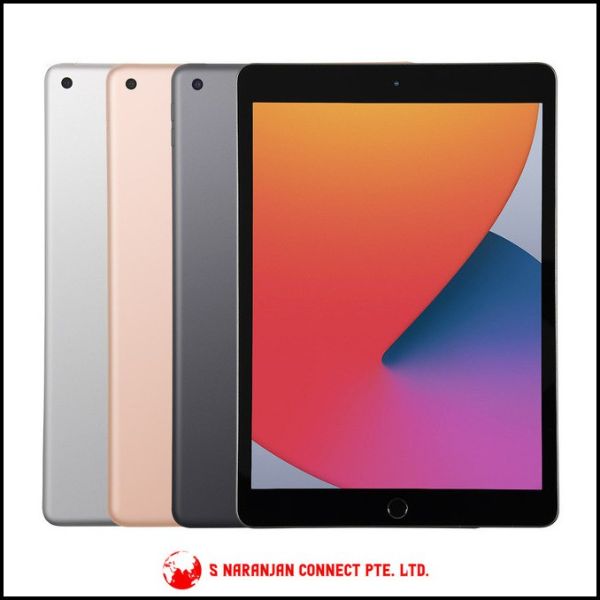 Looking for a tablet suitable for work and play? The Apple iPad 8th Gen (available on Naranjan)  is one of the best budget tablets you can get on the market. If you like to game on a bigger screen than your phone (we see you Mobile Legends lovers), the 10.2 inch screen with  2160 x 1620 pixel resolution will keep you hooked on your screen for much longer.  The Apple iPad 8th Gen also features an A12 bionic chip that will keep your gaming experience fluid and immersive. 
It has never been easier to go paperless. This budget tablet in Singapore supports extensive note taking with apps such as Notability. The tablet also takes note-taking to the next level with audio recording abilities and seamless document integration. You can even download e-books on the iPad and read your favourite books on this device.  Plus, you can get creative with graphic illustrations with apps such as Procreate — yet, it does it all! Take this tablet to your meetings, to classes and even to the beach for a tranquil reading session.
10. Apple iPad Air 4 (WiFi)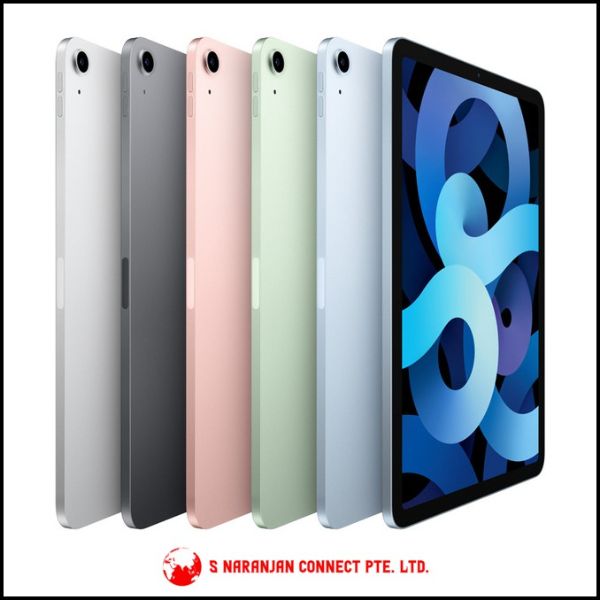 If you're looking for a product in between the iPad and iPad Pro, the Apple iPad Air 4 (WiFi) (available on Naranjan) is for you. It is the perfect mid-range iPad option that packs Pro-level perks without spending beyond a grand. The new iPad Air 4 has a larger screen of 10.9-inch than its predecessor. Other key features include Touch ID for added security and the new USB-C to support fast charging.
Unlike the iPad 8th Gen, the iPad Air 4 is compatible with the Magic Keyboard. You can easily conduct presentations for a small group with this tablet, or Airplay it onto a bigger screen. Pair it with the Apple Pencil (2nd generation) and you're good to go to take notes and create graphics. With its 1080p HD at 60fps video recording ability, rest assured you will be looking your best on your Zoom meetings. 
The iPad Air (2020) runs on a superior A14 Bionic chip, giving it some serious speed advantage. You'd be able to load your movies quickly and enjoy a fluid gaming experience. If you're performing some video editing, you can also do so seamlessly with the precision of the Apple Pencil and rely on the A14 Bionic chip to load your graphics 30% faster than its predecessor. 
While it may not be the cheapest tablet in Singapore, you're really getting a bang for your buck with a holistic tablet that's suitable for work and play.
Impressed by these cheap tablets in Singapore?
We hope you've got a better idea of the roundup of cheap (but good) tablets in Singapore. If you don't require the portability of tablets, invest in laptops. Check out these best cheap laptops or customise your own computer rig with this guide on how to build a PC for a truly rewarding experience while setting up a powerful desktop. 
This article was updated on 9 June 2021. Additional research done by Esther Chan.