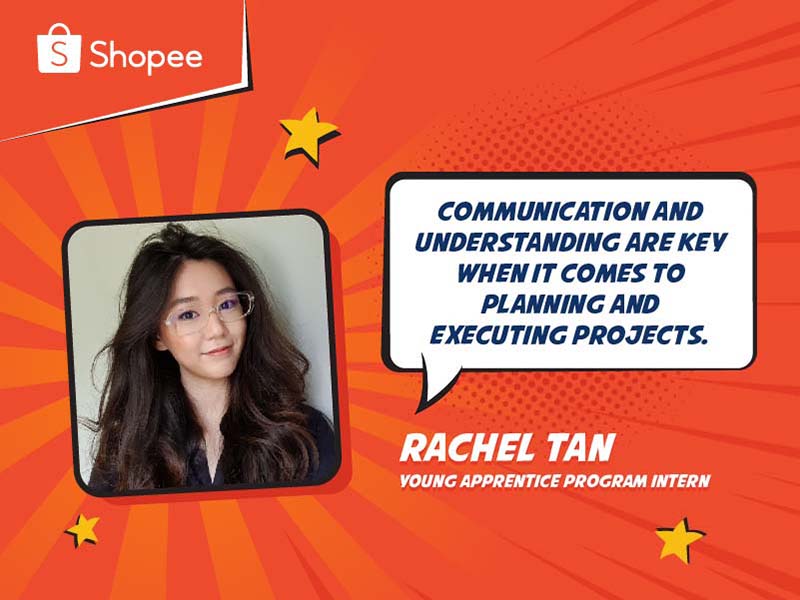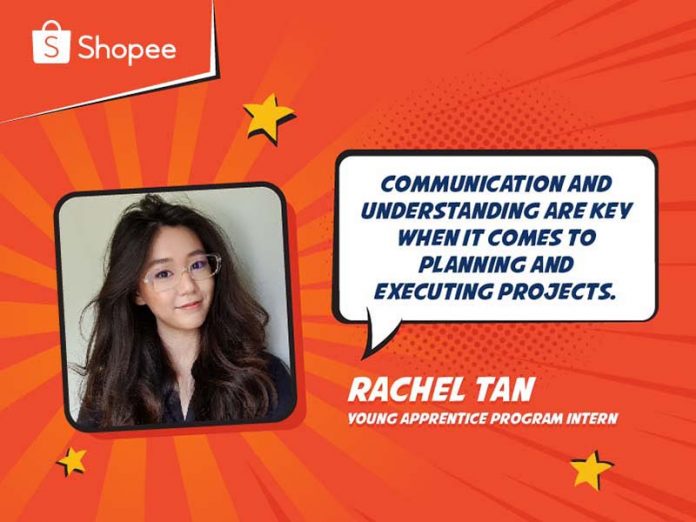 Rachel was a final year Degree student at Sunway University studying Financial Analysis. She has recently completed her internship in Shopee Malaysia's Business Development team. During her 3-months' stint in the Shopee Young Apprentice Program (YAP), she was assigned to the Seller Management team.

In our third segment of Shopee Stories: Intern @ Shopee Malaysia, we caught up with Rachel Tan, one of the interns in Shopee Malaysia's Young Apprentice Program (YAP), to ask her what was her experience like during her 3-months with us.
Check out below my conversation with Rachel.
What made you join Shopee?
The mega size pantry for sure! Not kidding, the pantry is huge! =D Other than that, it was being given the opportunity to work on impactful projects in such a young and lively environment. I knew coming out of university I wanted the opportunity to work on something related to business strategy. However, being an undergraduate, finding such positions were difficult. Lucky for me, Shopee had an opening that aligned with my interests.
What are some highlights of your internship at Shopee?
The Loh Sang party during Chinese New Year and the build a terrarium class were heaps fun! Seeing so many team members come together after a long day of work were really memories I cherish. If anything, Shopee really exemplifies the phrase "Work hard play hard".
What is your greatest takeaway from the Young Apprentice Program?
Communication and understanding is key when it comes to planning and executing projects. As liaising with cross functional departments was a huge part of my tasks, I learnt that being able to communicate effectively is crucial for completing any project.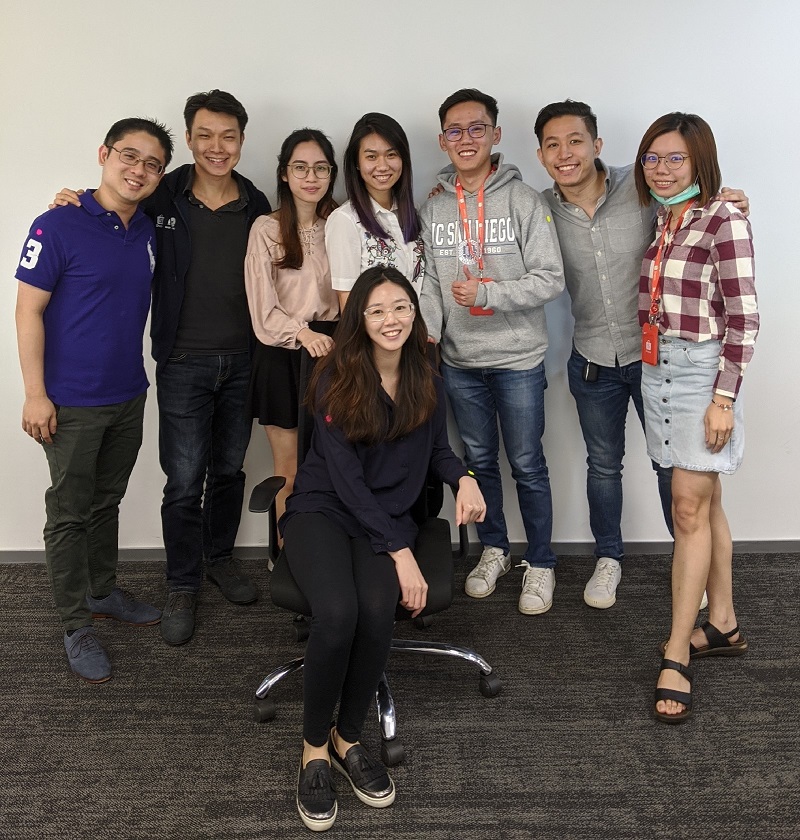 Any advice for future interns who want to join this program?
Be diligent and don't be afraid of voicing any ideas you might have. If you have an idea try speaking to your colleagues about it. People in Shopee are super helpful and they'll be willing to brainstorm ideas and bring those ideas to life.
How different is Shopee Young Apprentice Program compared to other internships?
From discussions with my friends, I believe the Shopee Young Apprentice Program has provided me with the unique opportunity of bringing my ideas to life. You are able to see things you've come up with and have worked on, on the app. Not many people have the opportunity to show that.
Do you think your work in Shopee is impactful?
Extremely! One of the first projects I was given was researching and helping curate a whole new sub platform called Salam by Shopee. Even my friends are using the sub platform now.

Thank you Rachel for sharing with us your experience here at Shopee Malaysia as a Young Apprentice Program intern.
Stay tuned for more sharing from our interns!
---
Follow the #ShopeeInsider and #lifeatshopee hashtags on LinkedIn for more features like this. If you'd like to be part of our Shopee Team, find out more here!]]>