For authentic and affordable Thai food, Golden Mile Complex is THE place to visit. After all, the place is known as 'Little Thailand' and is a renowned enclave for the Thai nationals in Singapore. While it isn't the newest mall in town, there's an abundance of Golden Mile Thai food eateries to discover, ranging from traditional Thai restaurants to the ever popular Golden Mile Mookata experience. Having been there many times for our Thai food fix, let us share with you the Golden Mile Thai food outlets you absolutely must eat at.
Golden Mile Thai food: Our top picks
1. Beerthai House Restaurant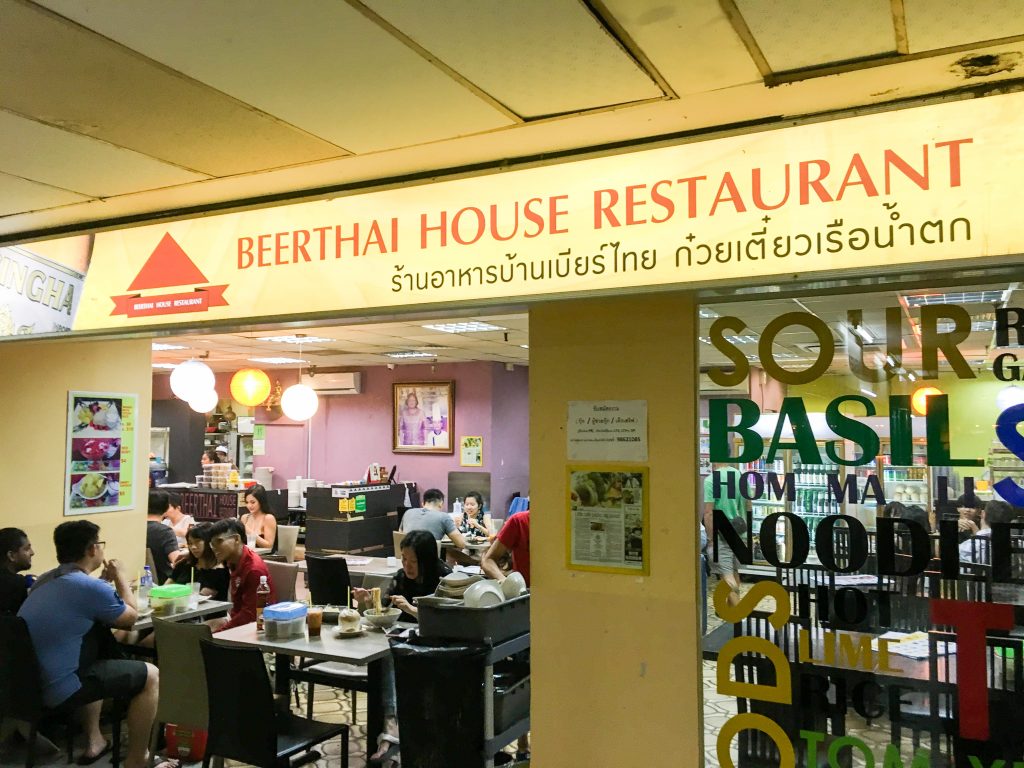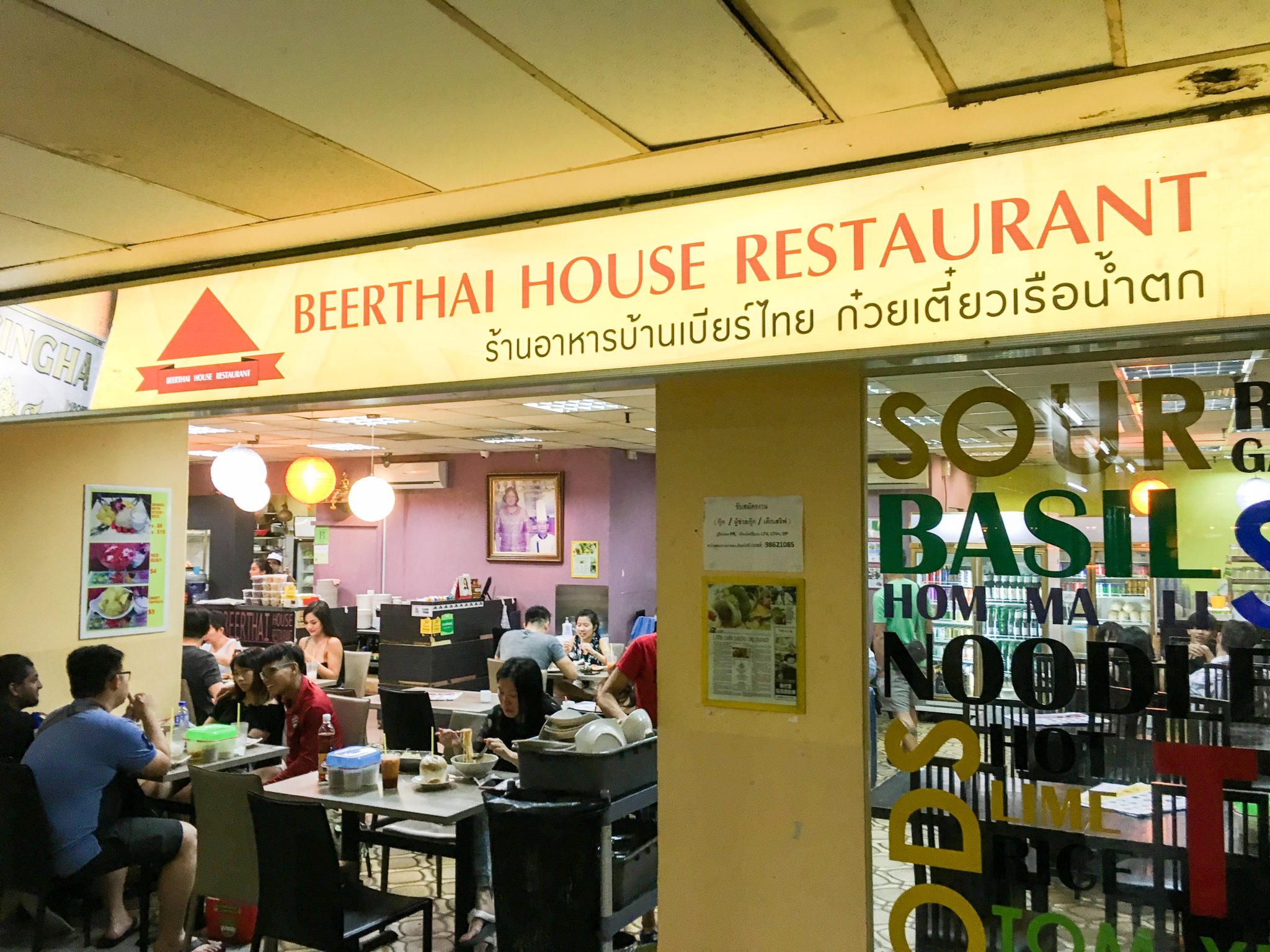 Even though BeerThai House Restaurant is hidden behind a row of shops in Golden Mile Complex, you'll notice that the place always attracts a crowd. And you'll understand why after trying it out! Their authentic Golden Mile Thai food dishes are fragrant and full of wok hei flavour. We particularly like their Phad Thai, Green Curry and Omelette ($8)! If you're planning to come here on the weekends, be sure to come early to secure a table.
Address: #01-94/96
Opening Hours: Daily, 10am to 10pm
2. Y Cube Mookata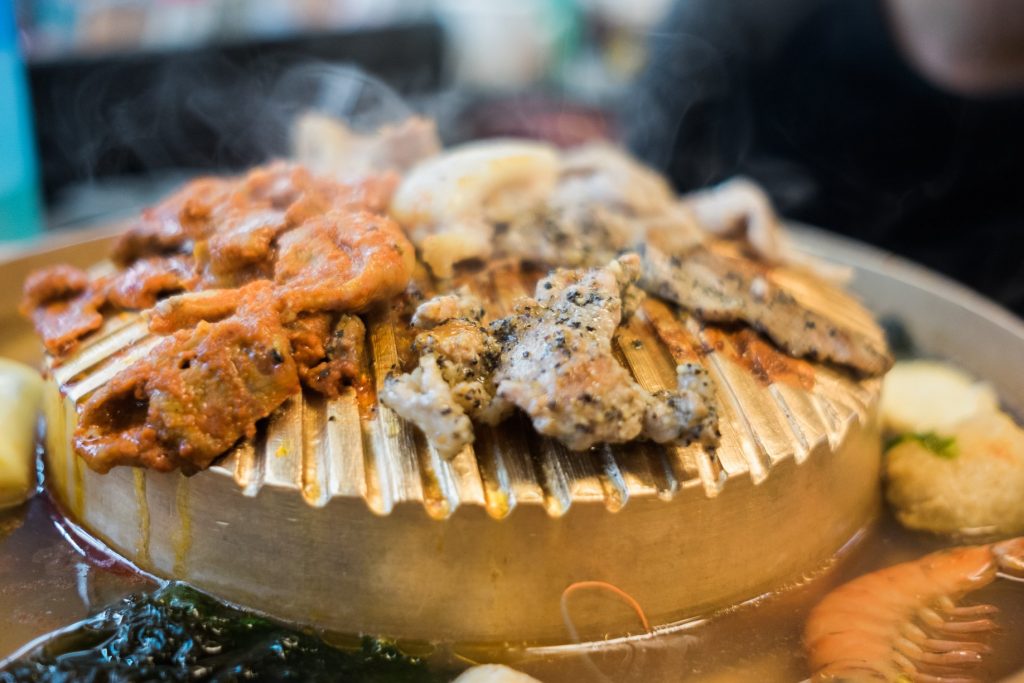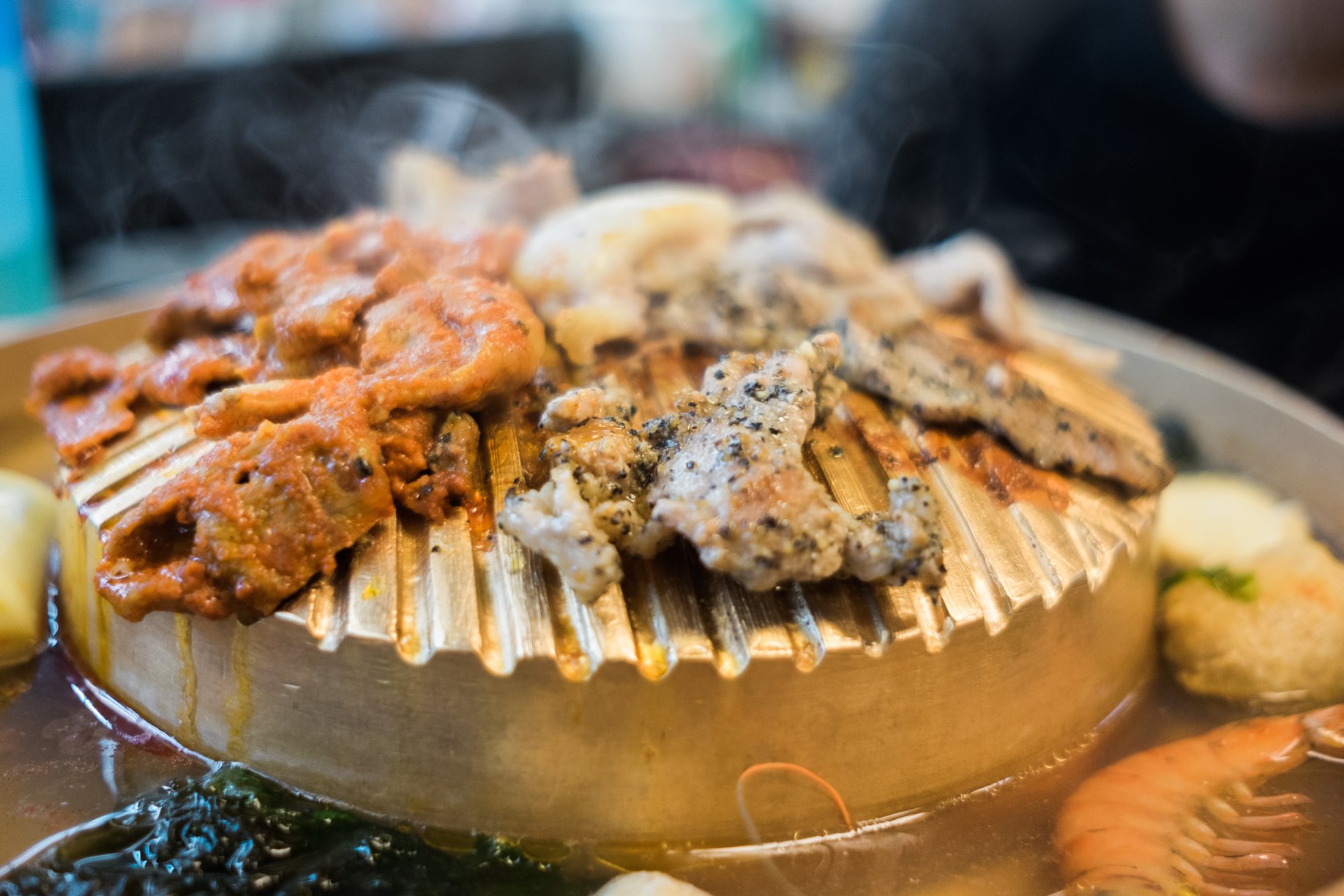 Y Cube Mookata Buffet is one of our favourite Golden Mile Mookata haunts. Located on the second floor, this popular joint is open till late so you can bring your supper kakis along for an amazing late-night meal. For only $29.90+ on weekdays or $32.90+ on weekends, you gain access to a wide selection of delicious marinated meats and fresh seafood. There's crayfish, crabs, scallops and so much more! On top of that, you get to enjoy fried food like cheese fries.
Address: #02-45
Opening Hours: Daily, 12pm to 6am
3. Rahn Ah-Hanh Khorb Khun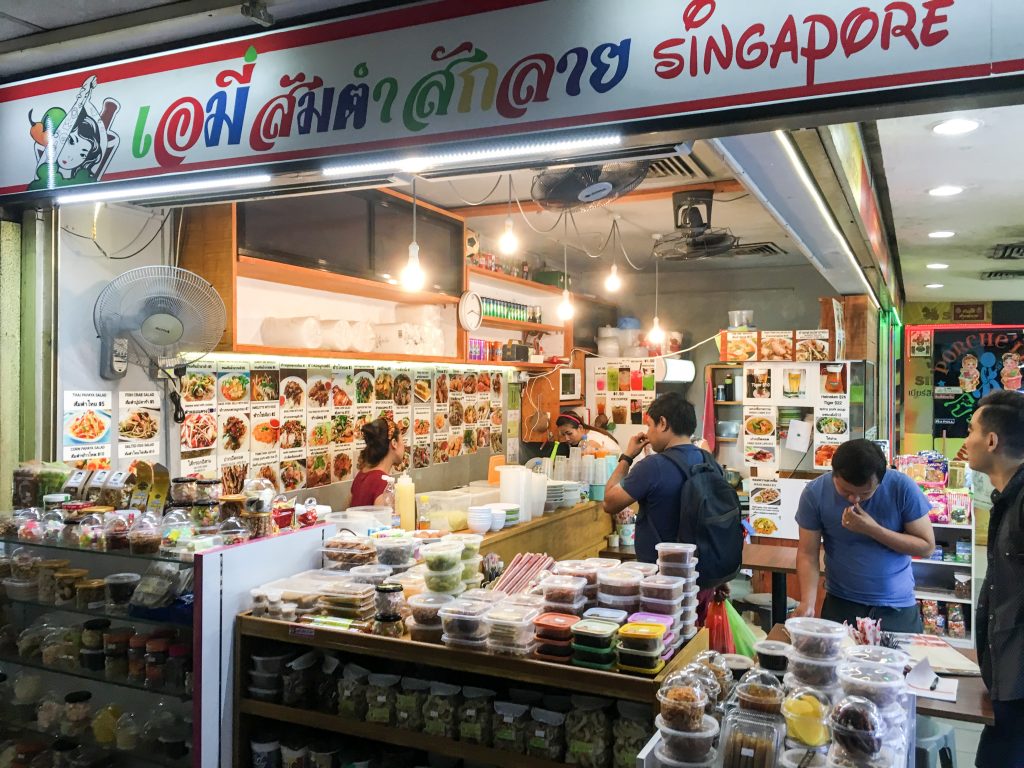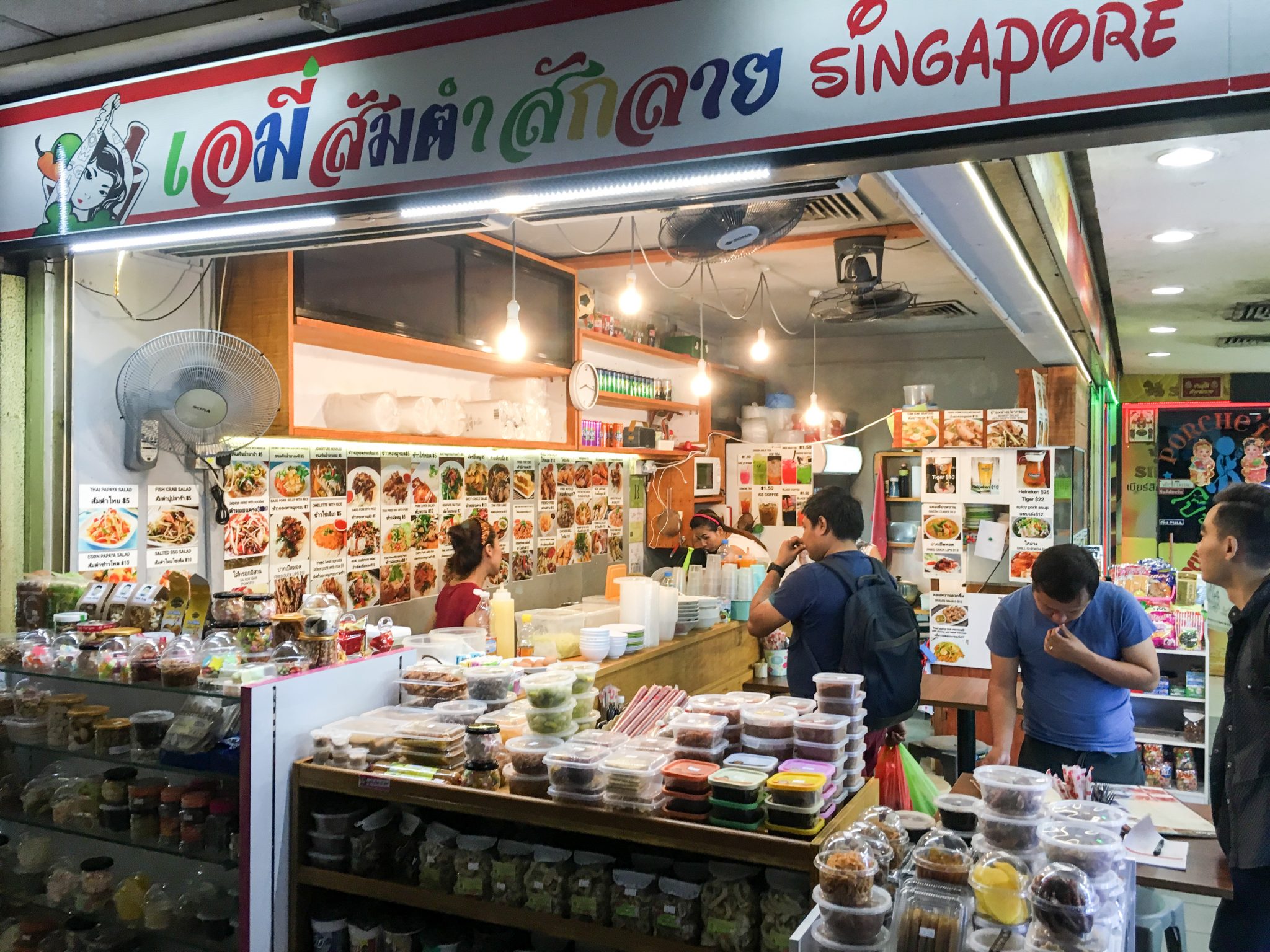 This unassuming Golden Mile Thai food eatery can be found along the exterior of Golden Mile Complex, facing the main road. If you're looking for a quick and easy way to satisfy your Thai food cravings, Rahn Ah-Hanh Khorb Khun is the place for you. We love their pork soup noodles and their fried garlic pork with rice ($5), the latter tasting very savoury and satisfying. The best part is that most dishes are affordably priced at less than $10 so you can order multiple dishes without feeling the pinch.
Address: #01-15
Opening Hours: Daily, 12pm to 9pm
4. Na Na Original Thai Food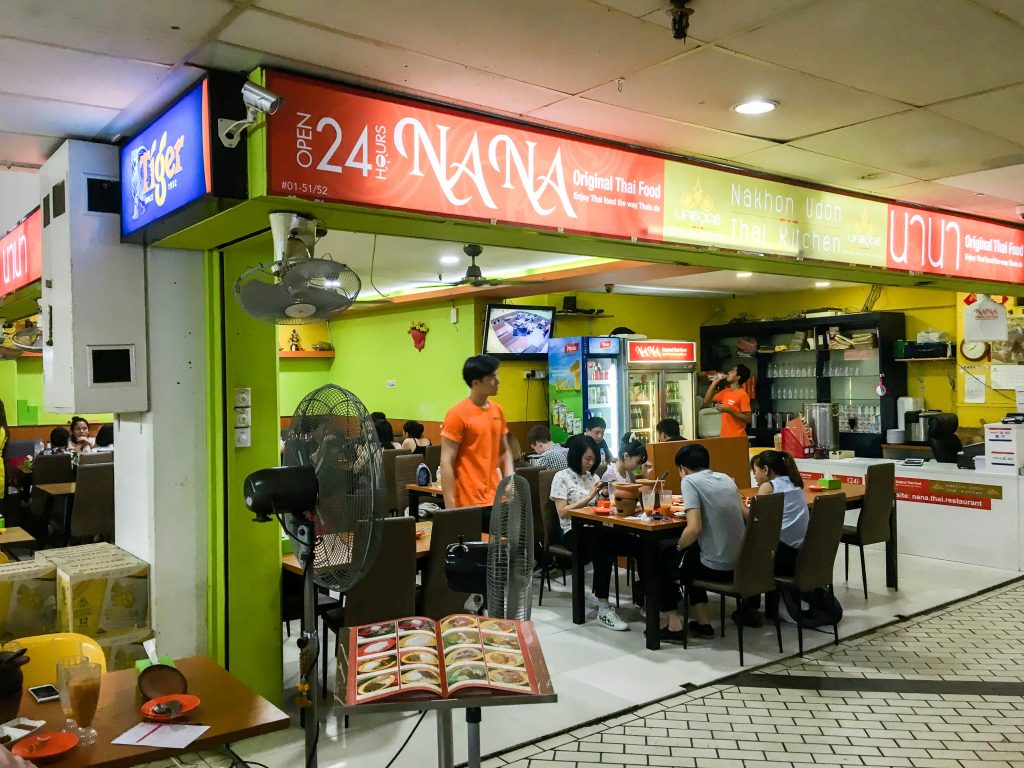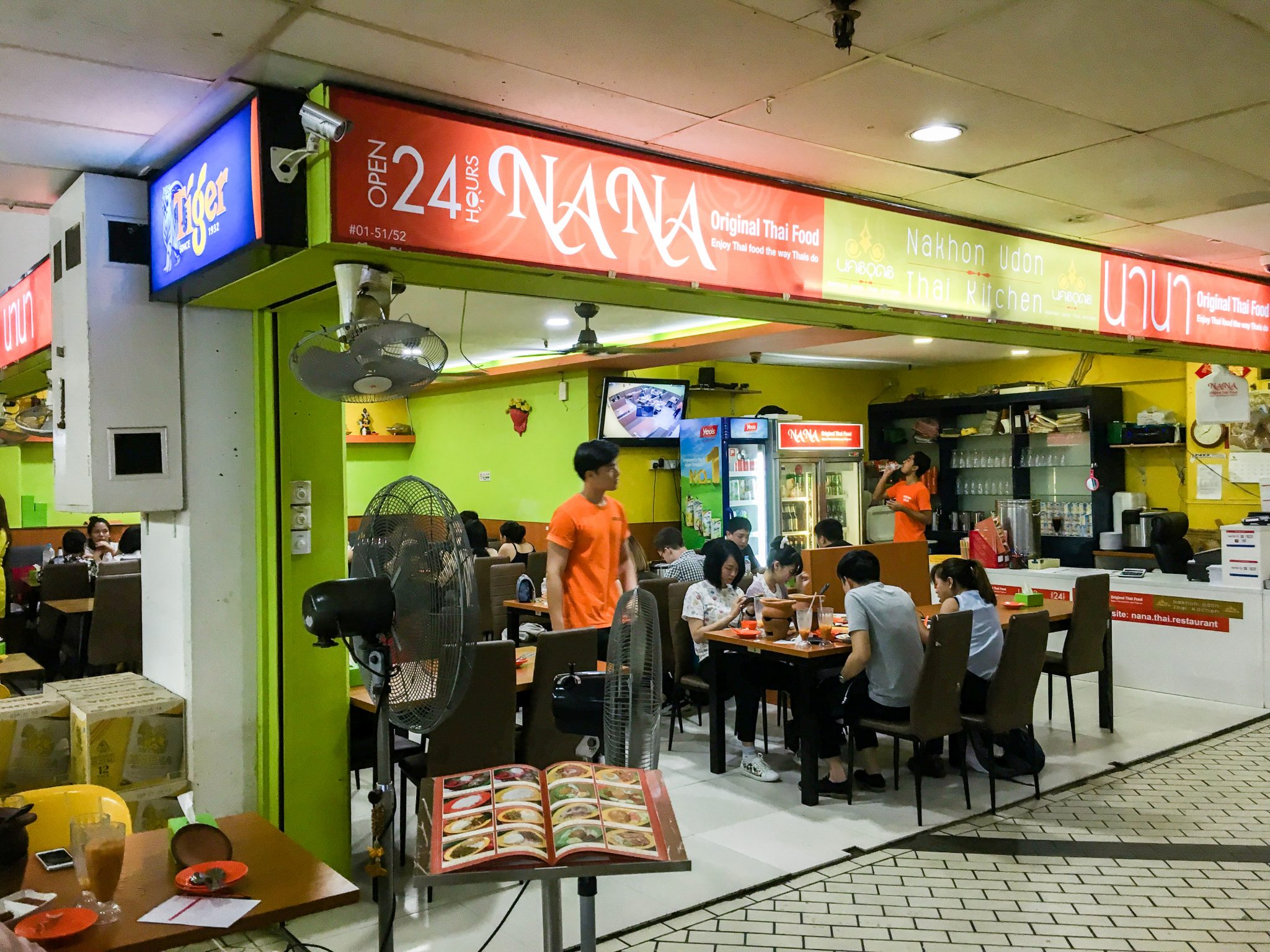 Na Na Original Thai is a favourite among food bloggers for its authentic Golden Mile Thai Food. Since 2009, the restaurant has been open 24/7 and serves up classic Thai dishes like Thai Mango Salad ($5) and Basil Chicken ($10). Impressively, their Tom Yum seafood soup ($10) and curries are served in a traditional ceramic pot so that they will remain hot throughout your meal.
Address: #01-51/52
Opening Hours: Daily, open 24hrs
5. Diandin Leluk Thai Restaurant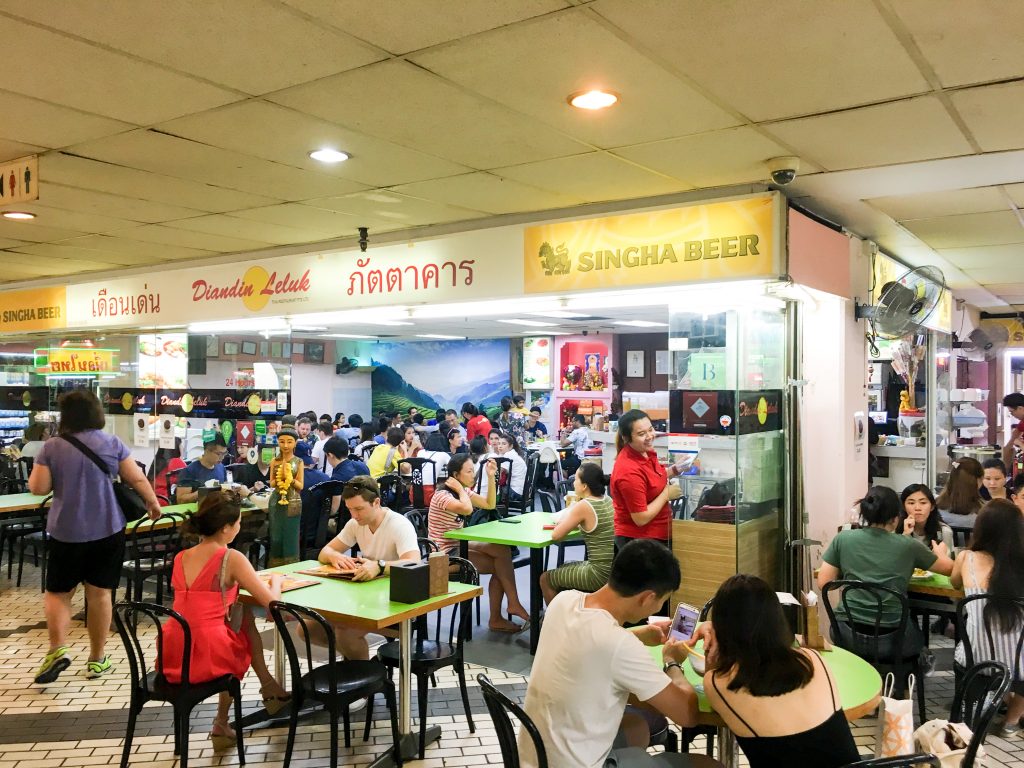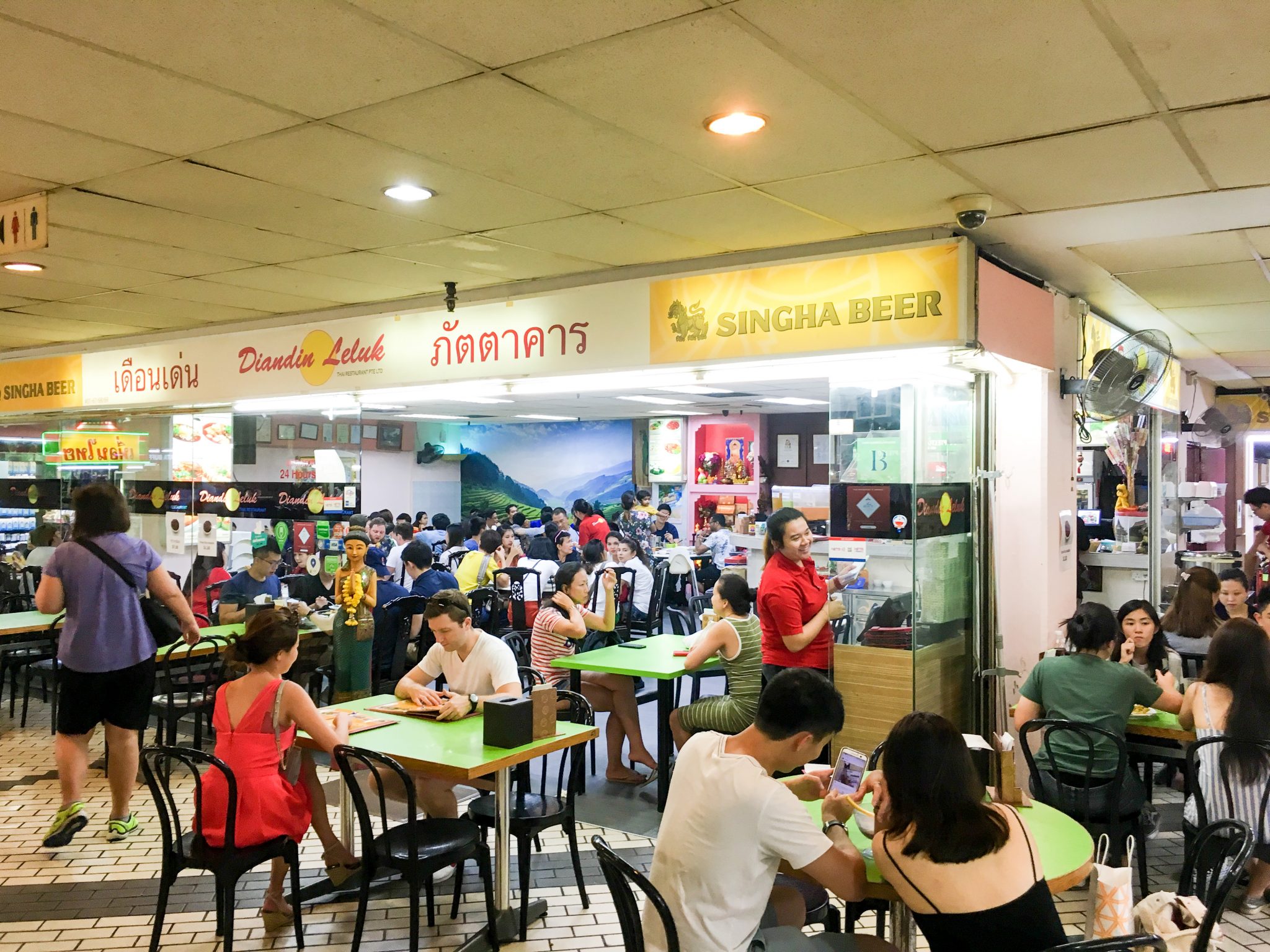 Diandin Leluk is another well-known Golden Mile Thai food restaurant. The restaurant has a long history, starting out as a food business in the early 1980s before opening the outlet restaurant in Golden Mile complex in 1985. Here, you'll find an extensive selection of dishes prepared by native Thai chefs on the menu.
Address: #01-67/68/69
Opening Hours: Daily, 10am – 10pm
6. Nong Khai Beer House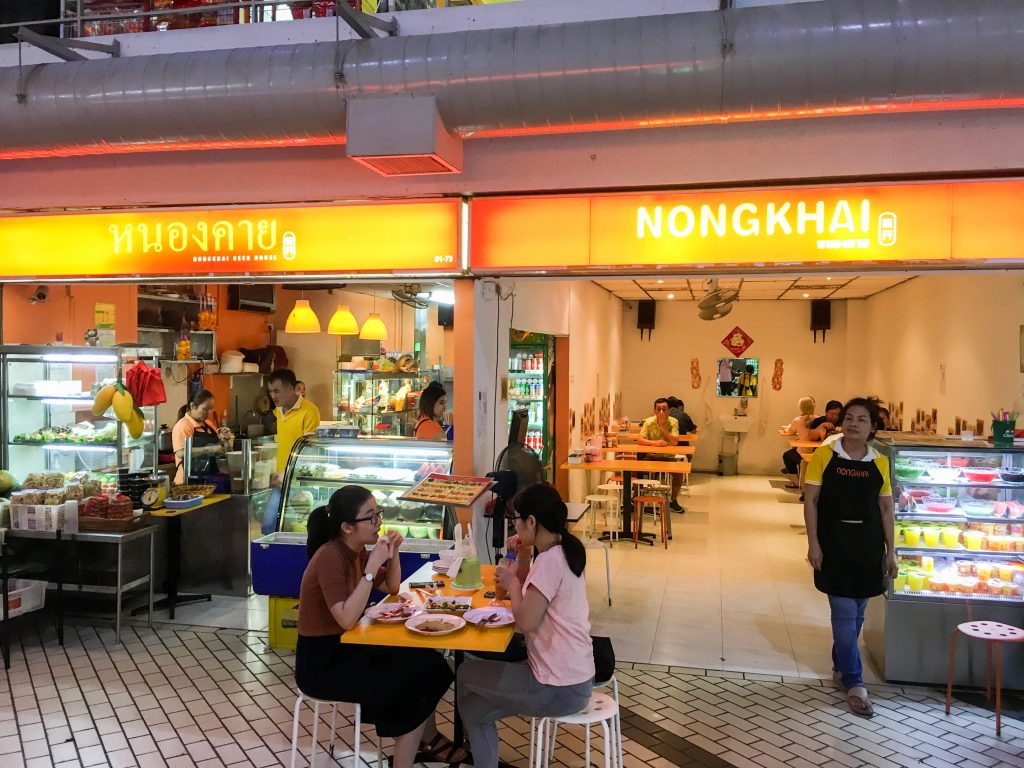 You will always find a crowd of local and Thai patrons savouring the Northeastern Thai (Issan) cuisine at Nong Khai Beer House. Many reviews have praised their Grilled Chicken as well as their Mango Salad. Don't forget to order a bottle of Chang Beer to go along with your meal if you're hankering for an authentic Golden Mile Thai food experience!
Address: #01-73/74
Opening Hours: Daily, 10am – 10pm
7. New Udon Mookata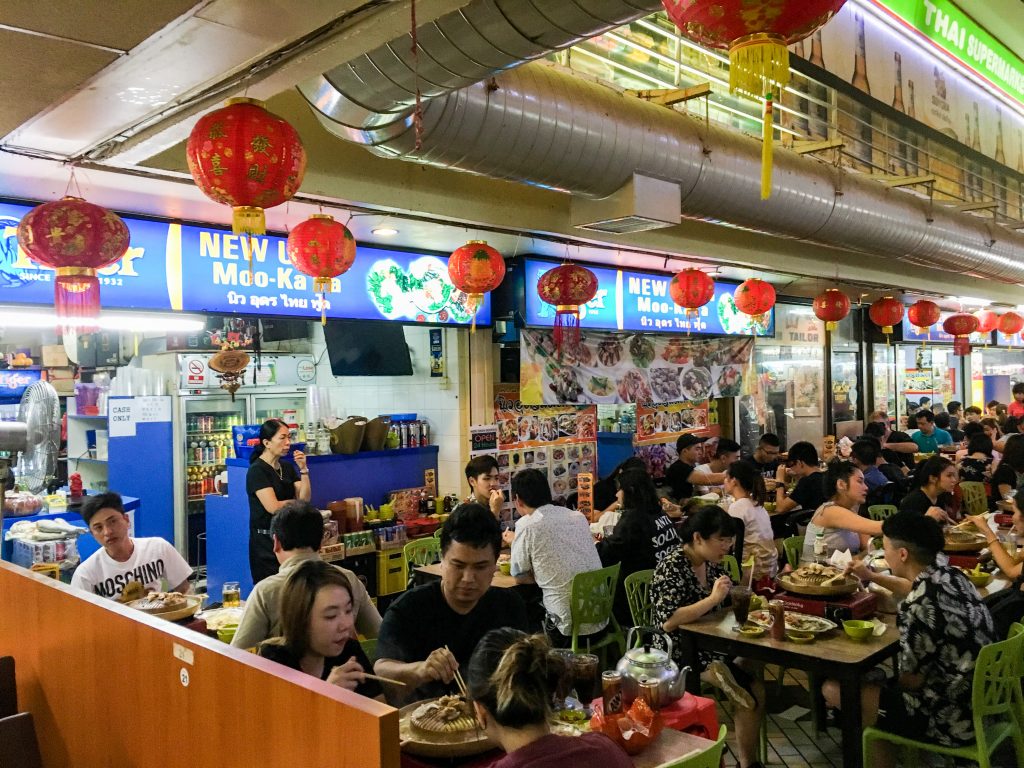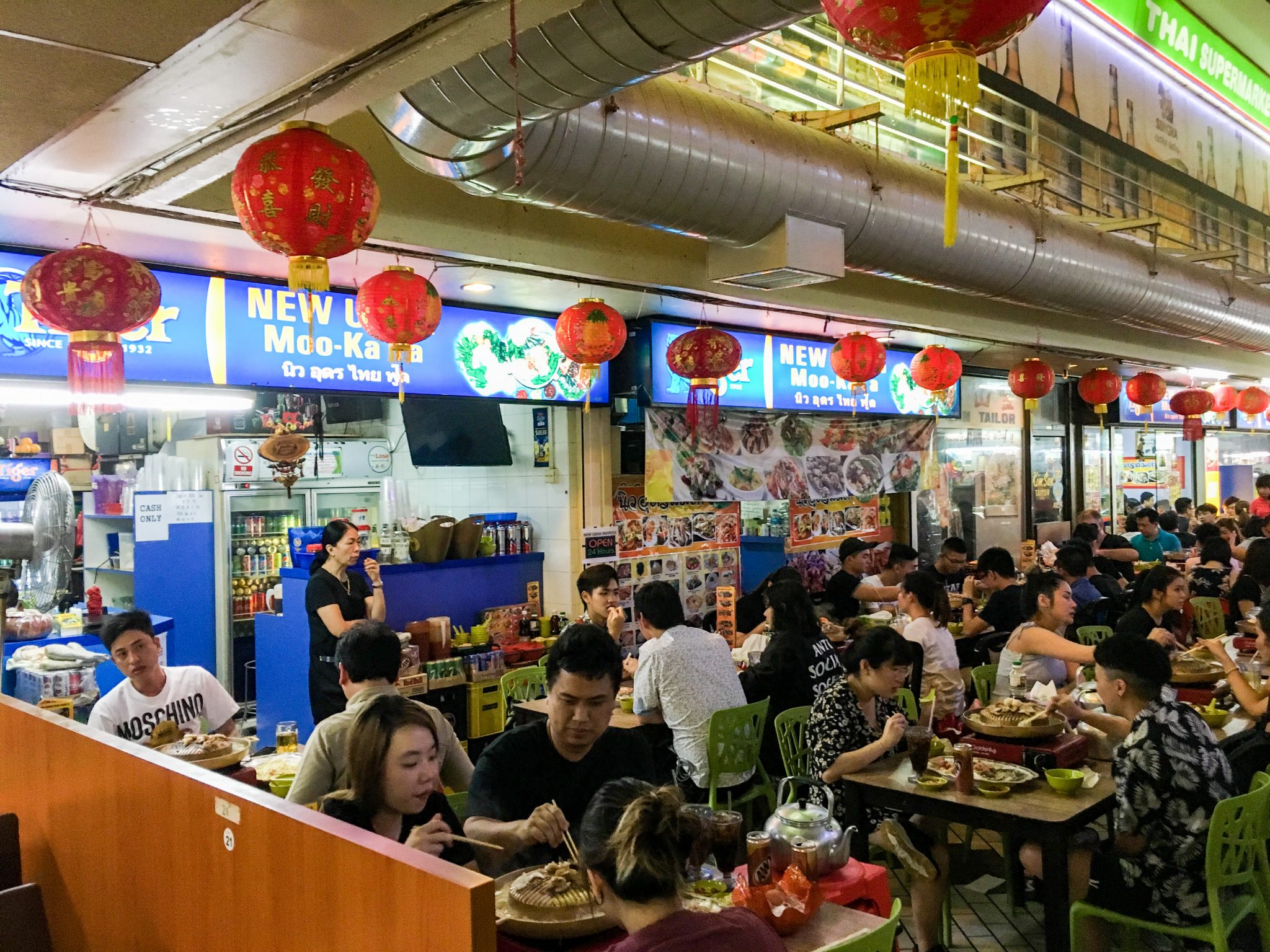 Despite the name, you won't find any Japanese cuisine at New Udon Mookata. Instead, this reputable Golden Mile Mookata restaurant draws in crowds with their generous platters of seafood and marinated meats. Unlike the other Golden Mile Thai food restaurants serving Mookata buffets, the menu at New Udon is a la carte, which means that you order a set based on the number of pax.
Address: #01-66B
Opening Hours: Daily, 24 hours
8. BaanThai Kitchen
(House of Thai Kitchen)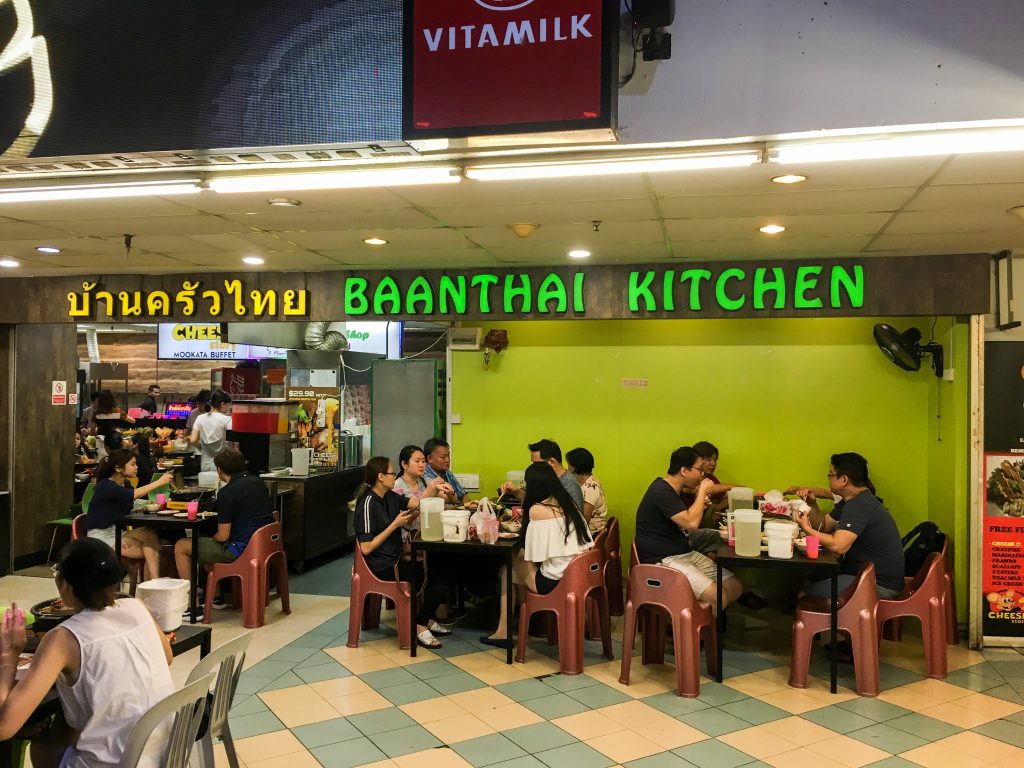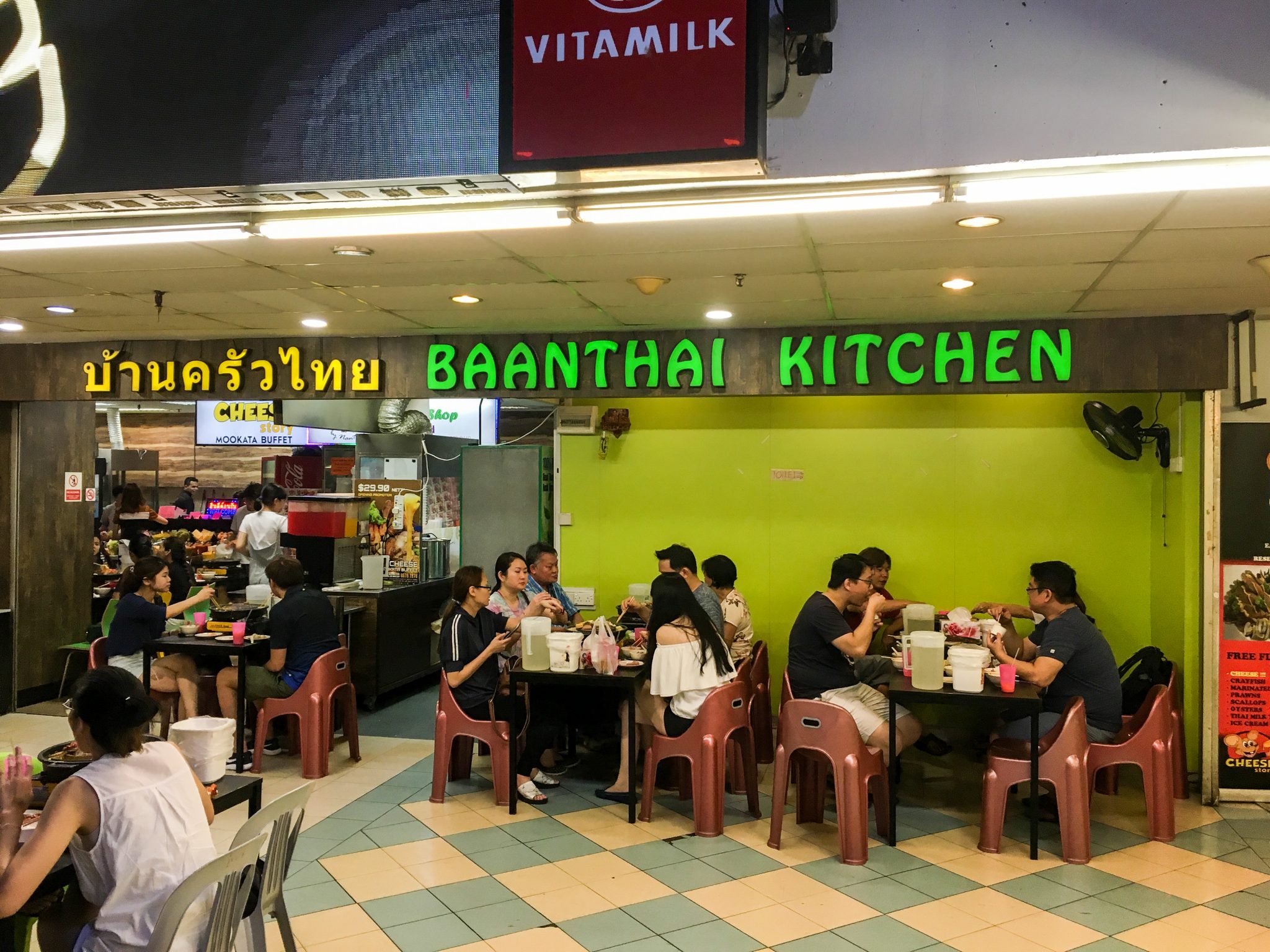 BaanThai Kitchen is a Golden Mile Thai food court situated beside the Thai supermarket on Level 2. You'll find a variety of stalls selling Thai food there. One of the more popular stalls is the Thai Boat Noodle stall, which serves flavourful Beef Noodles Soup ($5) with a good mix of beef parts.
Address: #02-45
Opening Hours: Daily, 11am – 9pm
9. Cheese Story Mookata Buffet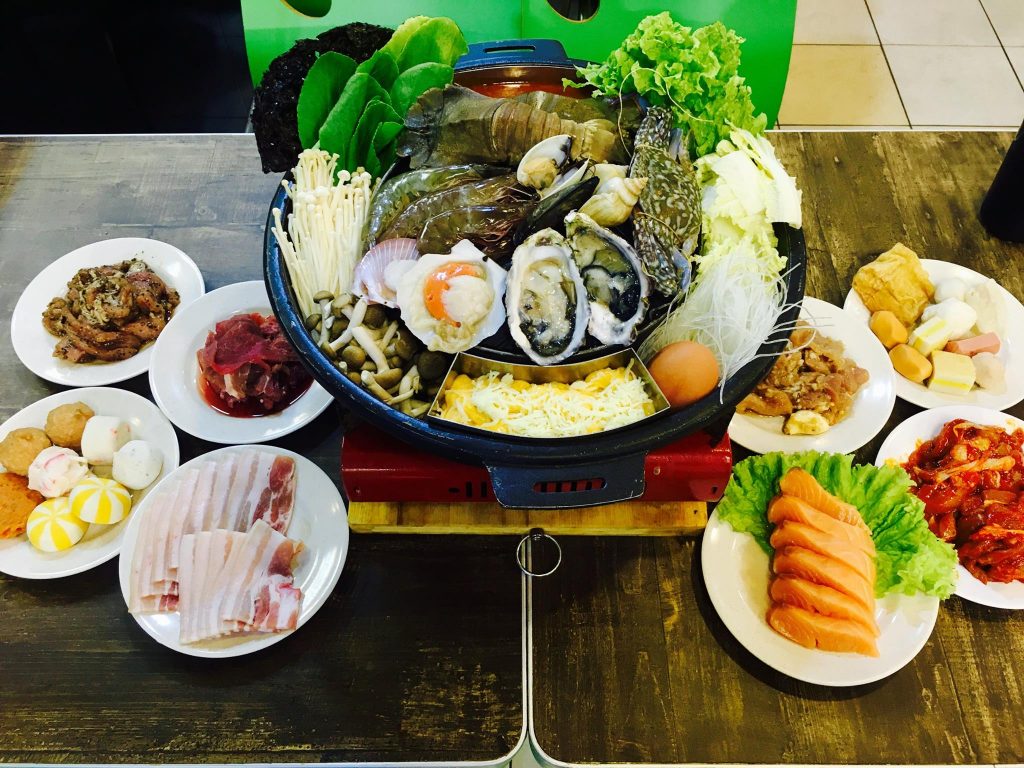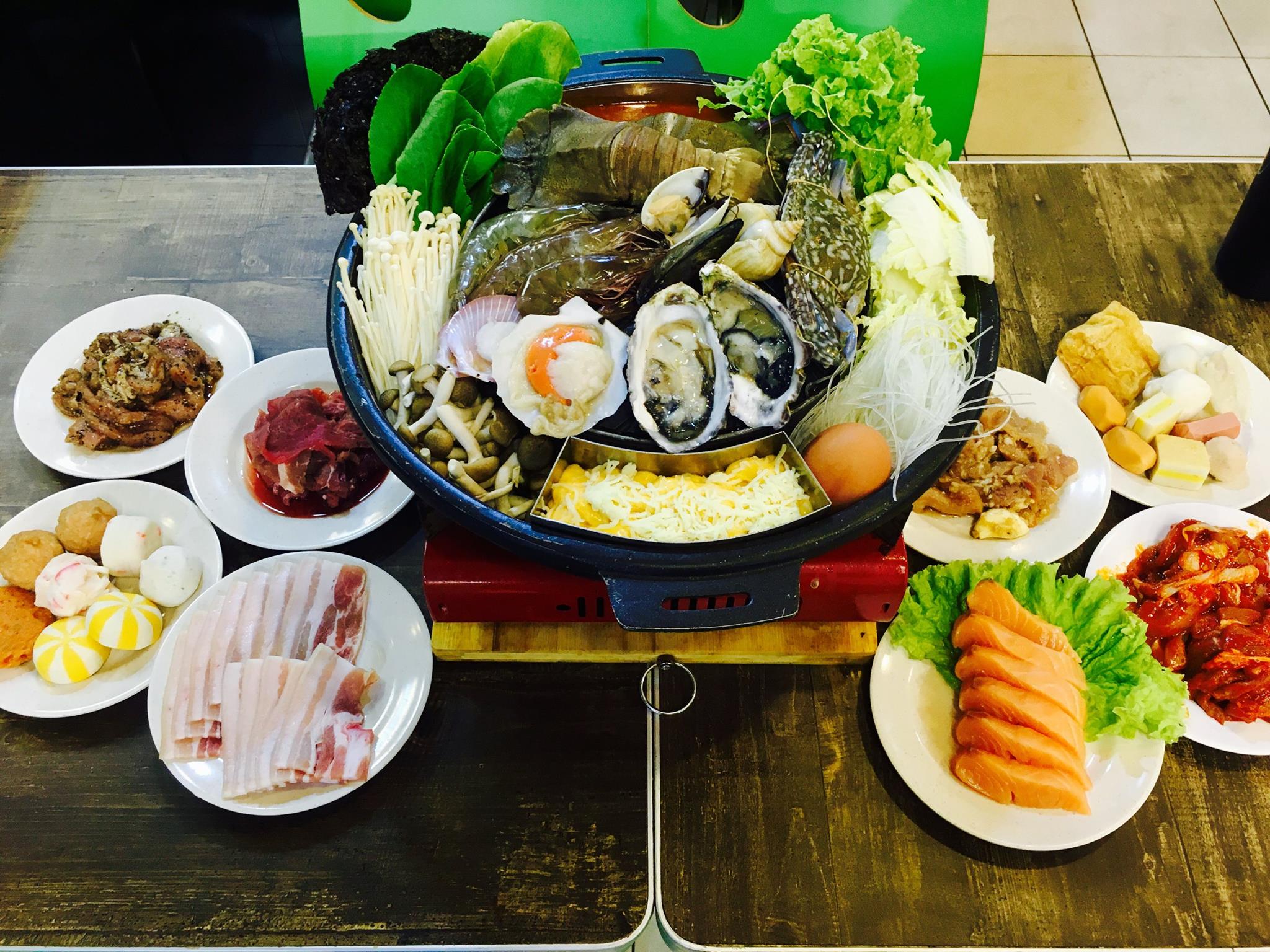 Mookata. Cheese. Buffet. Add these three together and you'll realise why Cheese Story Mookata Buffet has so many fans. For $29.90 nett on Mondays to Thursdays ($32.90 nett on Friday and the weekends), you enjoy a wide variety of meats, seafood and freeflow cheese to dip your food in. And when you're feeling thirsty, you can always indulge in the unlimited supply of Thai Milk tea for the quintessential Golden Mile Mookata meal!
Address: #02-01
Opening Hours: Daily, 12pm – 4am
10. NINJA Cheese Mookata Buffet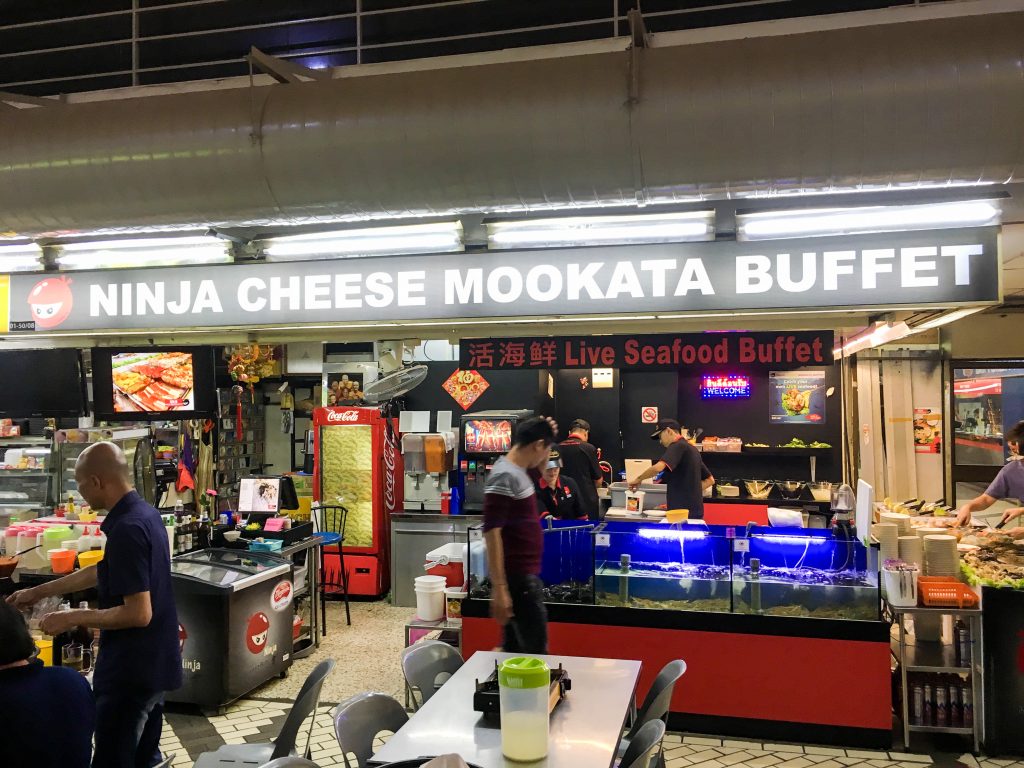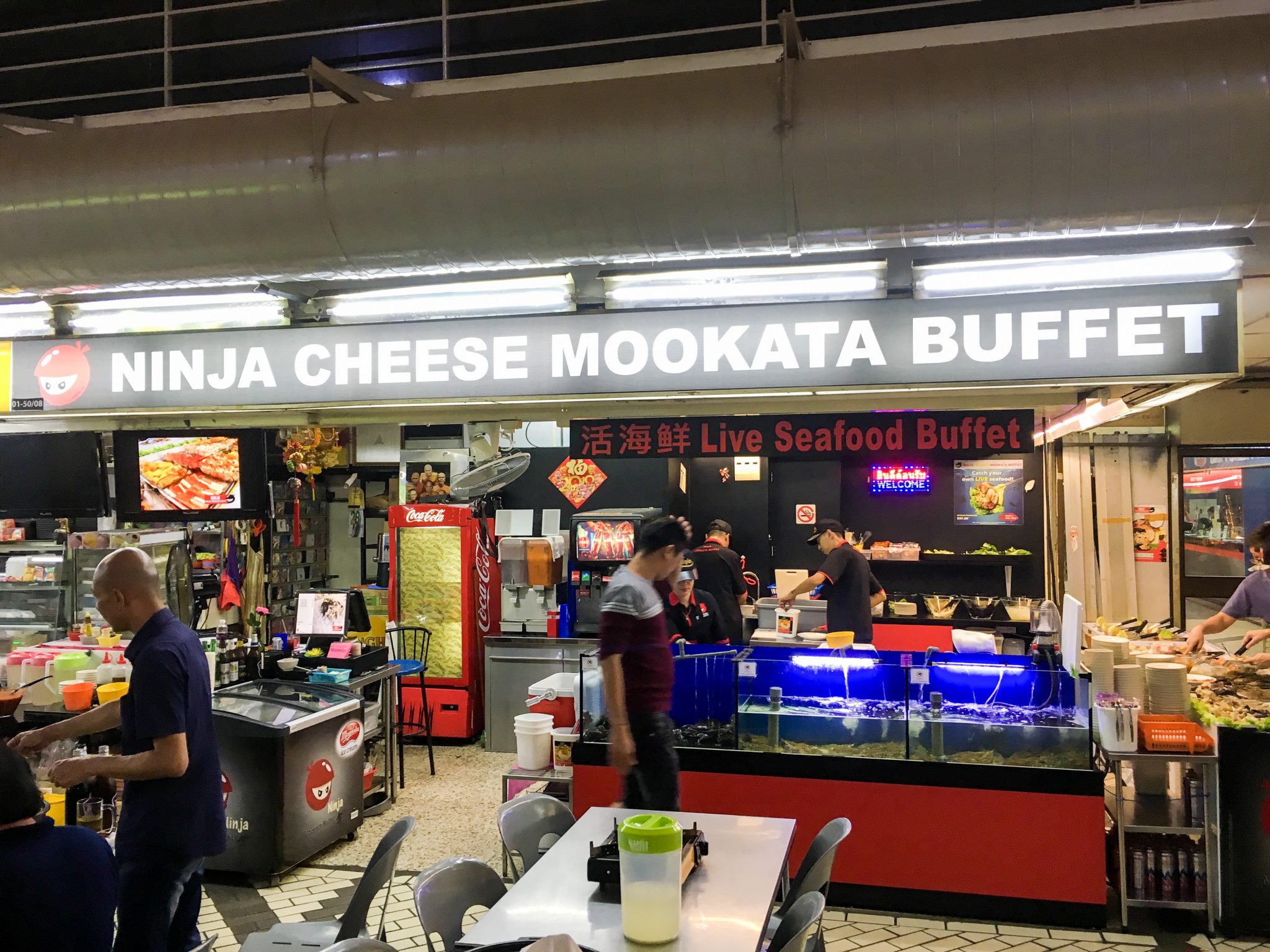 What differentiates NINJA Cheese Mookata Buffet from other Golden Mile Thai food joints is its live seafood concept. Here, you actually get to catch live crabs, baby lobsters and prawns to grill on your hotplate. That means you'll be eating the freshest seafood, together with a good selection of meat, seafood and unlimited cheese dips for only $37.90+. If you ever need assistance, the friendly staff are on hand to help with de-shelling crayfish and prawns so you can enjoy your Golden Mile Mookata fuss-free.
Address: #01-50
Opening Hours: Daily, 3pm – 5am
11. Banana Fritters & Sweet Potato Balls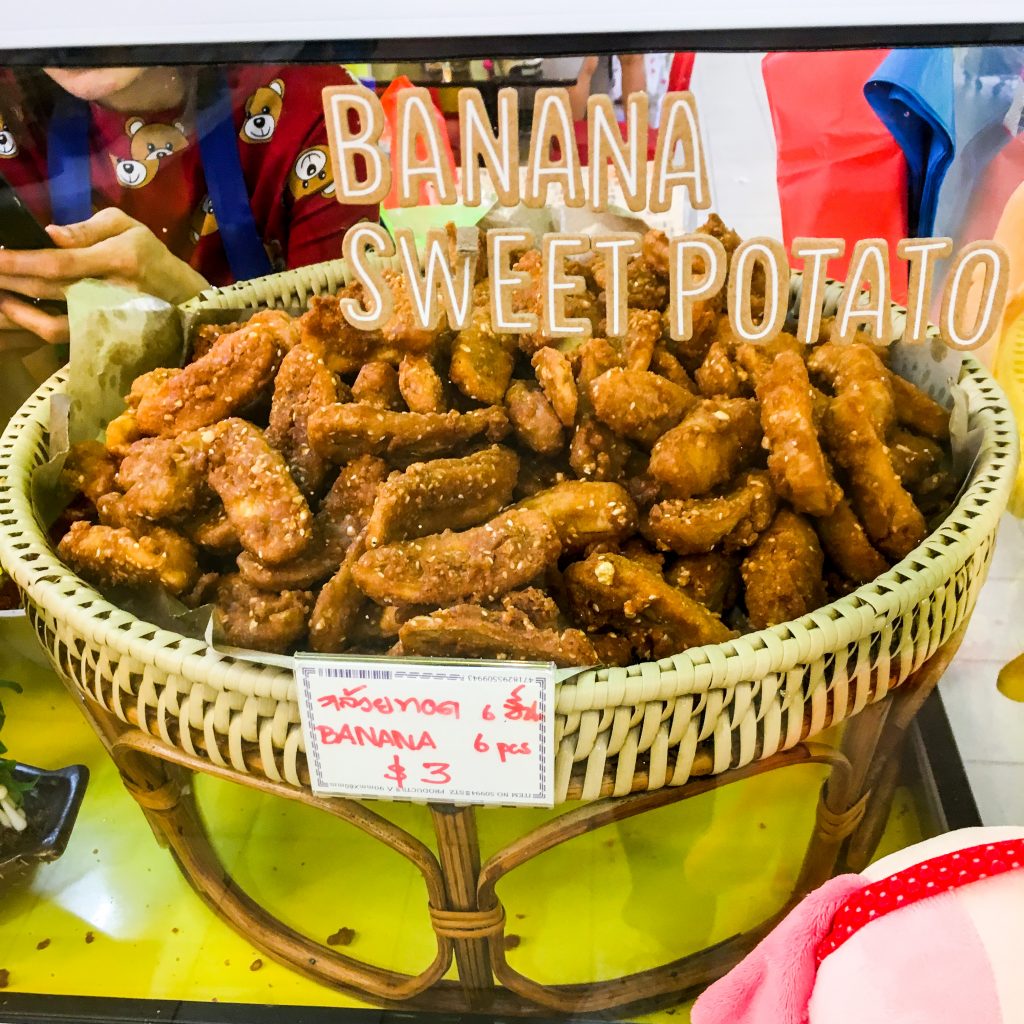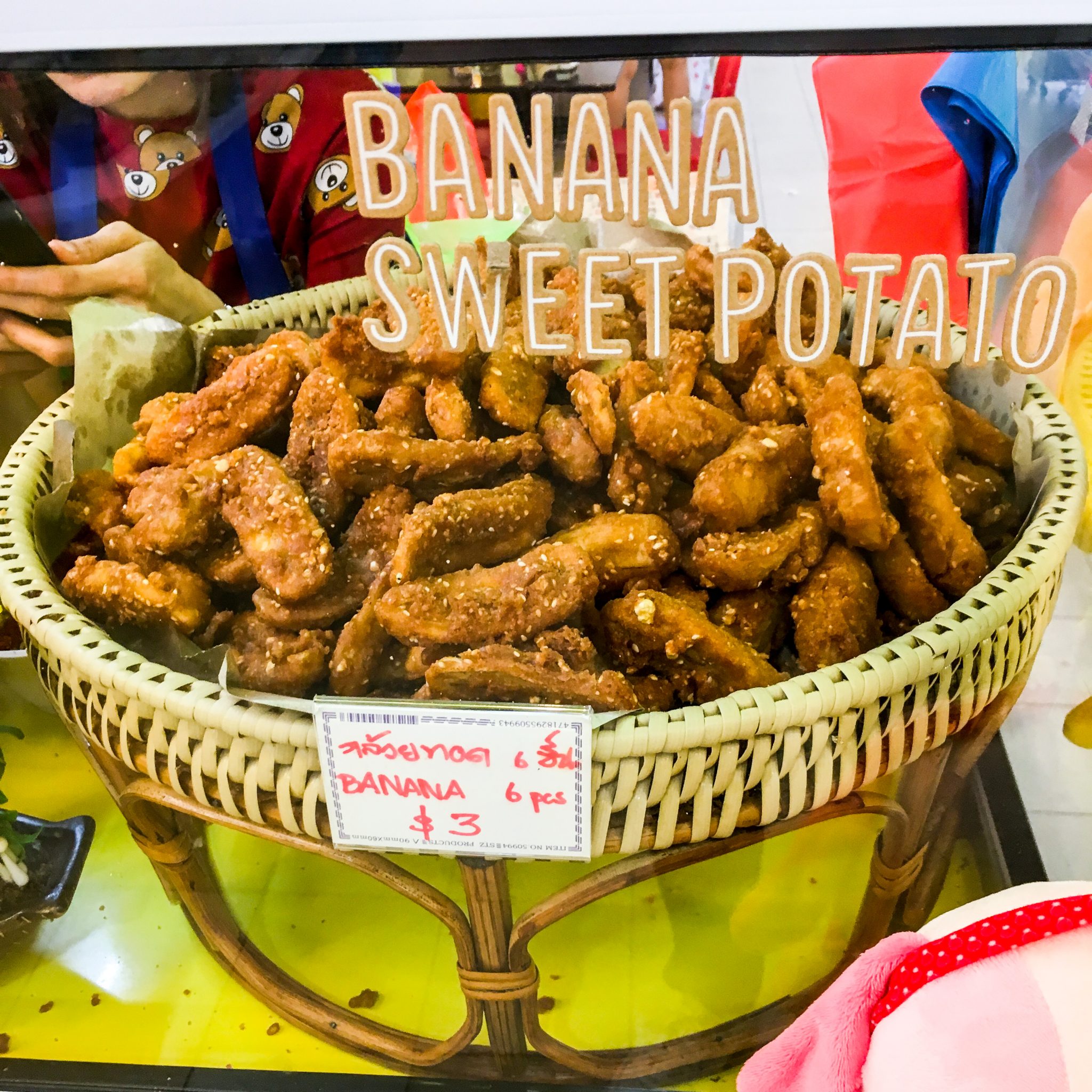 Looking for a light snack or dessert to finish off your meal in Golden Mile Complex? Check out the kiosk beside the Thai supermarket selling banana fritters and sweet potato balls. Thin slices of bananas and sweet potato balls are fried to perfection with coconut batter, resulting in a crunchy and crispy snack. At only $2 for 5 pieces, it's no wonder there's a queue for these little sinful snacks on the weekends!

Address: #02-64
Opening Hours: Daily, 10am – 8.30pm
BONUS: Shop for Thai Essentials at the Thai Supermarket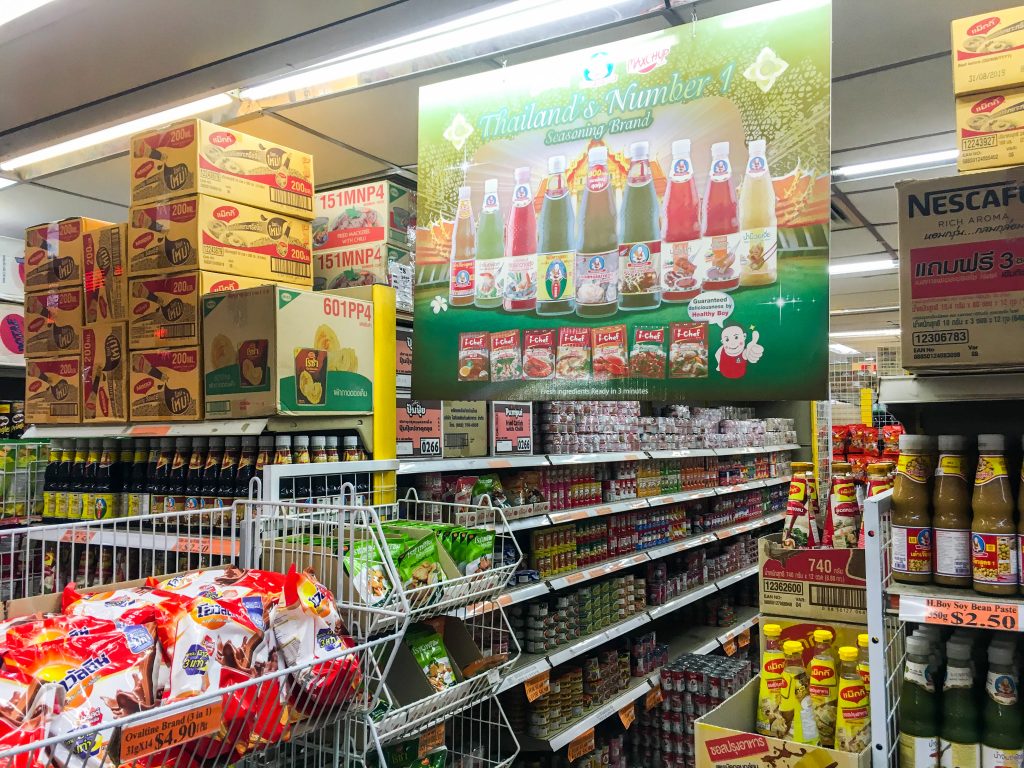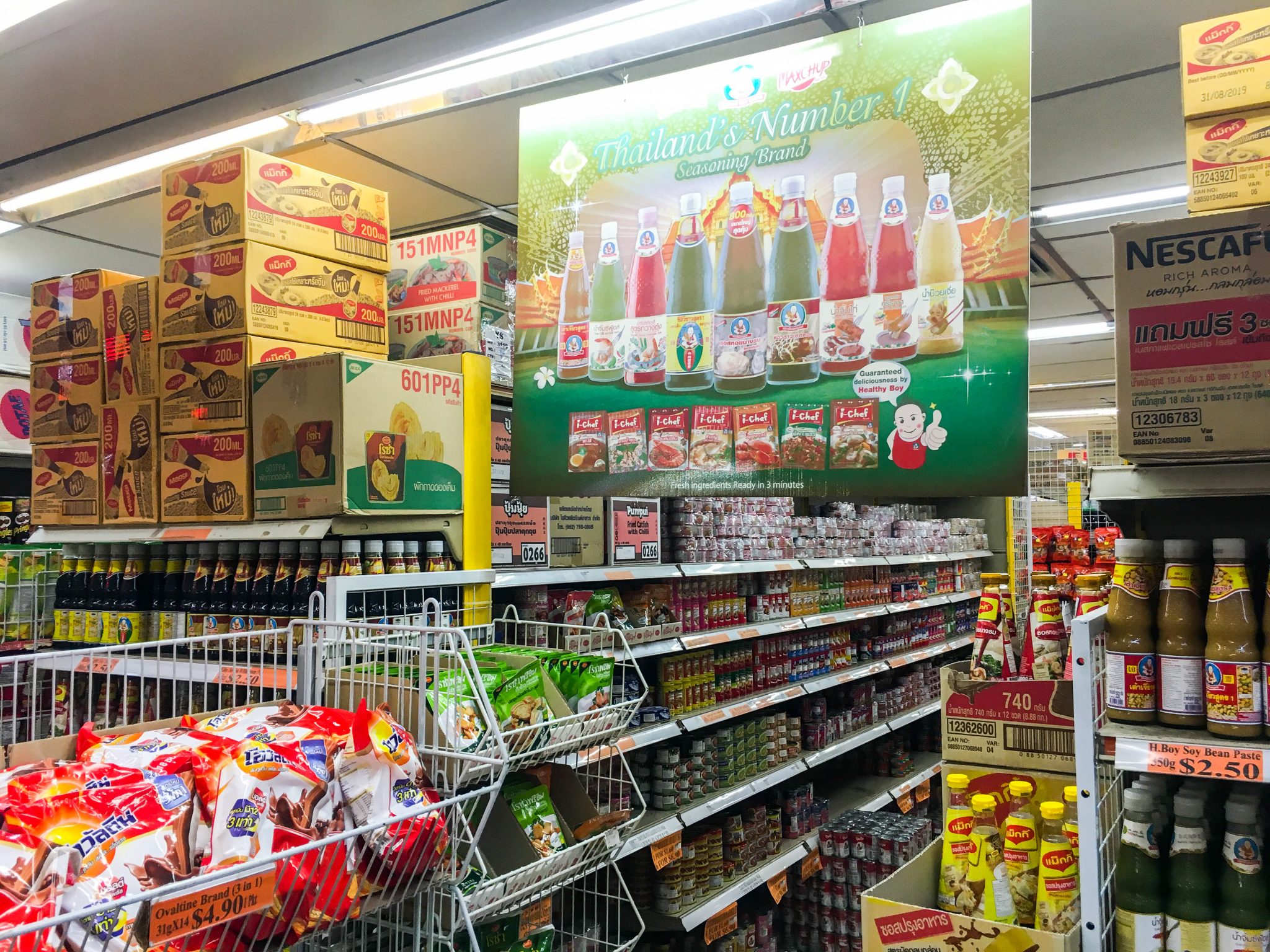 The Thai Supermarket at Level 2 of Golden Mile Complex is the best place to stock up on your Thai cooking ingredients, dipping sauces and snacks. You can find the iconic Cha Tra Mue tea mix and Mama instant noodles here as well. Shop here after enjoying some Golden Mile Thai food and finish off your trip to Golden Mile Complex with the banana fritters found near the exit of the supermarket.

Address: #02-64
Opening Hours: Daily, 9.30am – 9.30pm
Indulge in authentic Golden Mile Thai food with these eateries
From classic Thai dishes to the rights and passage that is Golden Mile Mookata, we guarantee our rundown of the best Golden Mile Thai food eateries won't disappoint. If you're a foodie and enjoy reading up on our food guides, you're already in the right place! Check out our recommendations for the best zi char delivery places if you're thinking of having a wok hei feast at home! Alternatively, if you're a sucker for Japanese cuisine, our list of the best Japanese buffets in Singapore will suit you nicely.
This article was updated on 23 August 2021. Additional research done by Bryant Tay.