We understand — indulging in Japanese food can be pricey. This is doubly so, with Japanese cuisine taking the top spot in the prestigious Michelin Guide for having the most three-starred restaurants! Fortunately, with these best Japanese buffets in Singapore, you'll no longer have to fork over a tonne to savour fresh sashimi and juicy wagyu. From cheap all-you-can-eat spreads to lavish ala carte buffets, don't miss out by paying these Japanese buffet hotspots a visit!
Best ala carte Japanese buffets in Singapore
1. Tenkaichi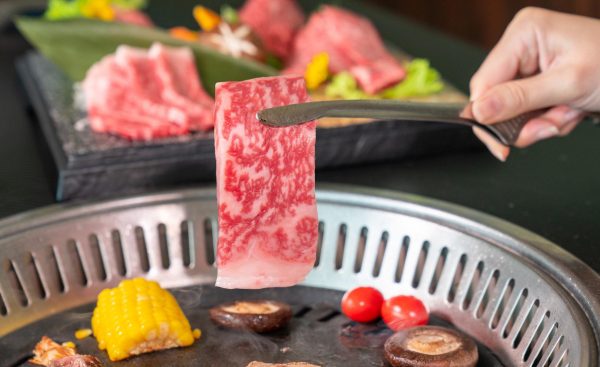 Looking for something beyond sushi and sashimi? Enter Tenkaichi — a yakiniku spot that'll give any Korean BBQ restaurant a run for its money! From intricately marbled beef slices to silky smooth sashimi, this is certainly one of the best ala carte Japanese buffets in Singapore in terms of quality. If you're willing to splash the cash, Tenkaichi has you covered with its premium buffet (available on ChopeDeals Official Store). While on the pricier end of Japanese buffets, you're definitely getting what you pay for with quality Japanese Wagyu and premium black pork. There's also delish portions of wagyu tongue, nakaochi and yukke sashimi (marinated beef with egg yolk) for more adventurous eaters.
Address: Marina Square Shopping Mall, 6 Raffles Boulevard, #03-129, S(039594)
Opening Hours:
Mon – Fri: 11.30am – 2.30pm, 5.30pm – 10pm
Sat – Sun: 11.30am – 10pm
2. Shin Minori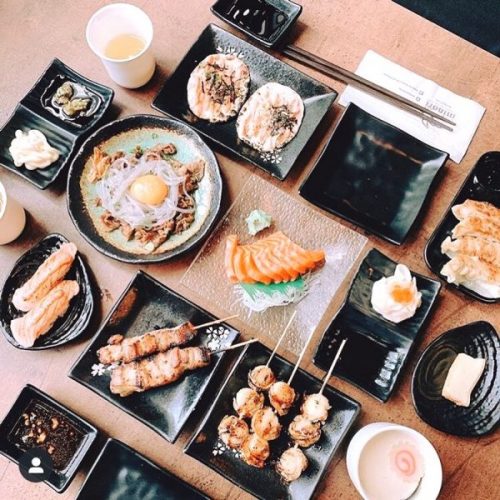 The problem with free-for-all buffets is that the food isn't served to you fresh or piping hot. Shin Minori understands this as they're one of the best ala carte Japanese buffets in Singapore that pride themselves on exceptional freshness and service. Simply order away on their tablet and the food will be served to you in no time! With more than 100 menu items, Shin Minori serves everything from grilled meats and oysters to sushi and pizzas. Out of their assortment of buffet delights, we'd rate their Aburi sushi as the one range you must try. From seared tuna to blow-torched cuttlefish, Shin Minori goes all out in experimenting with different textures and flavours for their torched sashimi.
Address: UE Square, 81 Clemenceau Avenue, S(239917)
Opening Hours:
Mon – Sat: 12pm – 2.30pm, 6.15pm – 10.15pm
Sun: 12.15pm – 2.45pm, 6.15pm – 10.15pm
Best Japanese sushi buffets in Singapore
3. Shin Yuu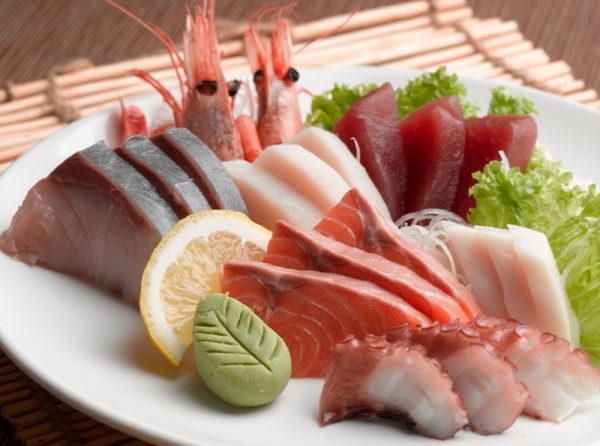 When it comes to the best sushi buffets in Singapore, Shin Yuu is definitely on the cards because of their care and attention towards serving premium makimono and nigiri sushi! From their eclectic sushi menu, you'll discover a broad array of dishes that include unagi, mackerel and even swordfish! If this spread isn't enough, their Special Aburi Sushi will certainly win you over! By blow torching the salmon belly, the salmon gains a smoky flavour and sear which works wonders when paired with mentaiko sauce. The end result is a gastronomic melt-in-your-mouth experience that's elevated thanks to the creamy mouthfeel of the spicy cod roe.
Address: 16 Greenwood Avenue, Hillcrest Road, S(289209)
Opening Hours:
Mon – Fri: 12pm – 3pm, 6pm – 10.30pm
Sat – Sun: 11.30am – 3pm, 5.45pm – 10.30pm
4. Hokkaido Sushi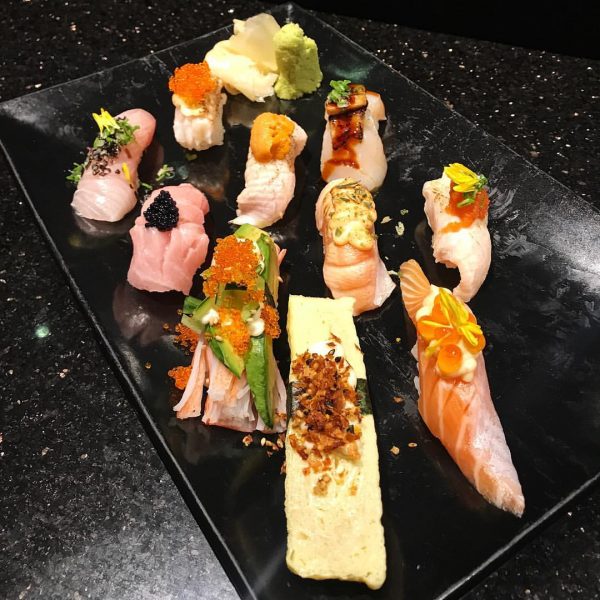 Ask any Japanese foodie what's the most crucial thing when considering the best Japanese buffet in Singapore and they'll likely say freshness! With Hokkaido Sushi, you'll be hard pressed to find a better selection when choosing between the best sushi buffets in Singapore! By directly importing sashimi from Tsukiji and Sapporo, you get to enjoy the freshest catches of the day. Be it grilled halibut or their expertly-made rolls, you'll love how fresh and authentic Hokkaido Sushi's buffet offerings are. It's also a welcome surprise to see many of their signature dishes up for grabs on their varied buffet menu!
Address: M Hotel Singapore, 81 Anson Road, Level 9, S(079908)
Opening Hours:
Mon – Fri: 11.30am – 2pm, 6–10pm
Sat – Sun: 12pm–3pm, 6–10pm
5. Kushi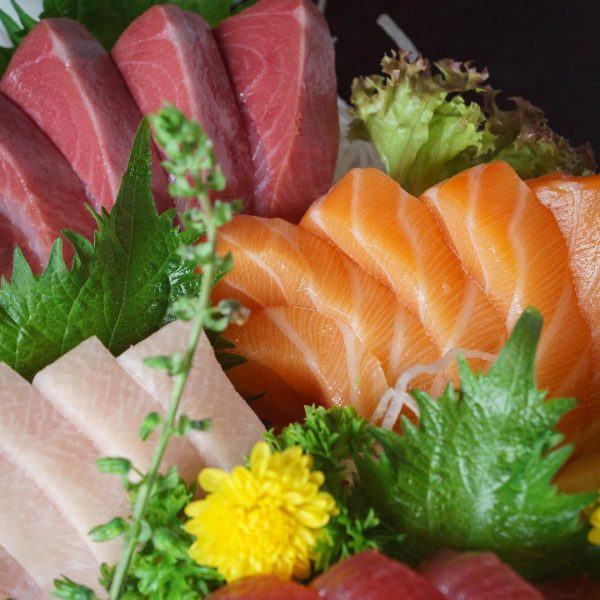 Kushi's Premium Buffet Menu is certainly worth trying if you're willing to spend a little more to enjoy one of the best Japanese buffets in Singapore for sushi! Rather than feature your standard range of sashimi, Kushi goes one step further to include exquisite cuts that you'd normally only see in ala carte dishes. Yellowtail fish and scallops headline the premium menu alongside delectables like king prawns and maguro (bluefin tuna). Kushi's cooked food variety is also worth salivating over as it includes prime Black Angus beef and rich, luscious lobster soup. From $63.80, this is one premium buffet we're certainly not glossing over!
Address: 526 Macpherson Road, S(368216)
Opening Hours: Daily: 11.30am – 2.30pm, 5.30pm – 10pm
Best cheap Japanese buffets in Singapore
6. Kiseki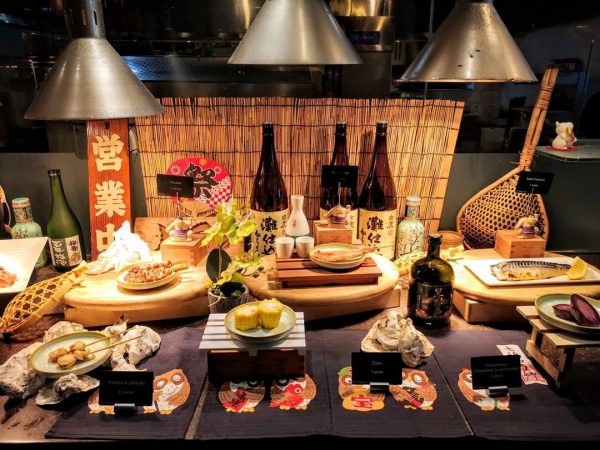 Who says the best Japanese buffets in Singapore have to be lavish and exorbitant? If you're a firm believer in the saying bigger is better, you'll definitely be spoilt for choice with Kiseki as there are more than 200 buffet items to choose from. While such variety would usually cost a bomb, Kiseki miraculously keeps the barrier to entry low by setting you back a mere $23.80++. With dishes like salmon pizza and curry ebi tempura, you're surely getting your money's worth with the staggering spread available. Ultimately, Kiseki proves that cheap Japanese buffets in Singapore can shine too with its dazzling options and affordable pricing.
Address: Orchard Central, 181 Orchard Road, #08-01/02/03, S(238896)
Opening Hours: Daily, 11.30am – 2.30pm, 6.30pm – 9.30pm
7. Irodori
If you've lurked long enough on social media, you're bound to have seen pictures of diners at Irodori, digging into thick chunks of skillfully sliced sashimi. Irodori's strength lies in how it blends its Japanese influence with the freshest ingredients from all over the world! This is best exemplified by its Irodori maki — a California maki with the unique twist being generous chunks of lobster salad and tobiko roe. Not bad for a cheap Japanese buffet in Singapore that starts from $38.80++!
Psst. If the sheer value alone isn't enough to win you over, perhaps a scenic view will. Irodori lies along Robertson Quay so you'd have a picturesque view of the Singapore River! For bonus vibes, make a dinner reservation so you can enjoy the food in the comfort of their private dining room.
Address: Four Points by Sheraton Singapore, 382 Havelock Road, #03-01, S(169629)
Opening Hours: Daily, 11.30am – 2.30pm, 6pm – 10.30pm
Satisfy those Nippon feels with these best Japanese buffets in Singapore
From Kiseki to Shin Minori, we hope our rundown of the best Japanese buffets in Singapore leaves you saying oishii once you're done feasting! Suddenly feel the need to satiate your yum cha cravings? Visit these best dim sum buffets for those cha chaan teng vibes. Alternatively, if you're feeling indulgent, these best Sunday brunches will definitely meet your needs.