Ever ordered a product and wondered where your item came from, or how your item got to you so fast? The answers reside in our Shopee Supply Chain Product Management (PM) team. 
We caught up with Eric and Sunny to find out how their roles enable Shopee to determine when and how to ship items from our warehouses to our customers in the most efficient way.
---
"Managing a Product's Life Cycle through Supply Chain"
Eric (E): Our Supply Chain PM team comprises cross-functional teams that work together to ensure efficiency from the moment our customers place an order, to when they eventually receive the product. 
As a Product Manager specialising in Shopee Express, an integrated logistics service on the Shopee platform, I work on system platforms to support Shopee's daily operations and end-to-end process control. This includes our express operating system, delivery driver app and parcel tracking system.
Sunny (S): I'm also a Product Manager in the Supply Chain team. My team focuses primarily on building products for Warehouse. Besides working on our internal warehouse management systems to support different warehouse fulfillment business models, we drive warehouse operation excellence. This includes ensuring that products are stored in localised fulfillment centres so that they can be delivered efficiently.
"Collaborating with multiple stakeholders"
E: A typical day usually starts with me checking through the critical timelines in each product feature pipeline. After that, I'll have meetings with my team to keep up to speed on product updates, potential roadblocks and plan for additional resources, if needed. 
For some of the big product features that require more complex system solution design or have cross-system dependencies, we usually invite cross-functional PM teams for the detailed discussion on the solution proposal. This is to ensure that all exceptional scenarios are covered. We also hold weekly discussions with the country business teams to review new business requirements and align on business priorities.
S: Clear communication and effective collaboration are integral in our line of work. The stakeholders that we work with are international – our product development team resides in Shenzhen, while our local business stakeholders are located across the region. Frequent meetings are held with these stakeholders to discuss new feature requests, business and product requirements and UI/UX reviews.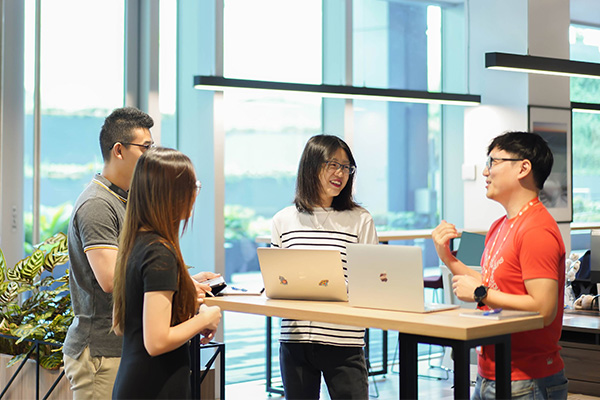 "Having a high level of user empathy"
E: What sets our work apart from other PMs is that we need to have a good grasp of logistics operational process efficiency and service reliability to design user-friendly product solutions. We need to have a good sensing of impactful areas that can benefit from a product/system improvement, and make timely and accurate decisions in resource commitment.
S: Since the products developed by our team are heavily used by our ground operations team, we need to consider multiple user scenarios that could take place. This helps to minimise the impact of human errors and close potential loopholes. 
It is also motivating to know that the products that we build directly impact Shopee's customer experience and business performance. 
"Adapting to the rapid evolution of logistics"
E: Shopee Express, an integrated logistics service provided by Shopee, complements our logistics capacity to ensure that our customers continue to enjoy fast delivery speed at an affordable shipping fee. We're always brainstorming for novel product solutions to strengthen our logistics capacity and capability. 
Some of our impactful projects include an automated sorting machine system, geo-based delivery and seller drop-off services. Ensuring that the end-to-end processes run smoothly using innovative solutions helps us to strengthen our operations and ensure customer  satisfaction.
S: After being in Shopee for more than two years, I've witnessed rapid business expansion and order growth. 
The launch of Shopee Supermarket that consolidated Shopee's product offerings has provided our customers an avenue to buy their groceries online with convenience. However, this has brought about some new challenges in the supply chain in terms of inventory management. Our PM team has been working closely with our business stakeholders and tech team to minimise warehouse operational effort which enables Shopee to further scale up this business.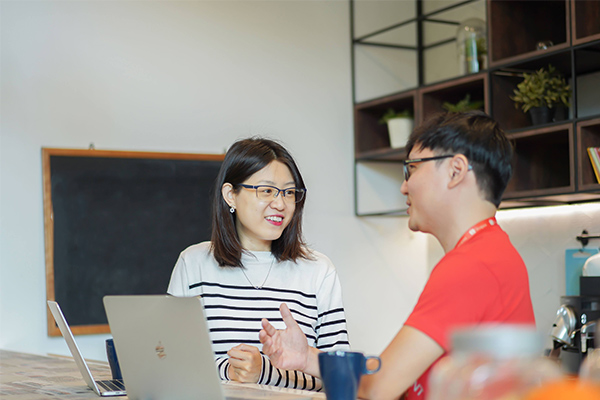 "Owning vital tools of the trade"
E: My advice to aspiring Product Managers is to never stop learning and always keep an open mind. Change is a constant in our line of field, so we're always keeping up-to-date with cutting-edge technologies to help improve processes. 
Our team is looking for fresh faces to join our team, so this is the place for you if you love doing process improvement and making a high impact on the business.
S: To excel in a Supply Chain PM role, you will need to be highly customer-oriented and enjoy doing process improvement. There's more to this role besides having general product design skills and a good understanding of supply chain capabilities. If you're able to understand what matters to our customers and what drives the business, you'll do well here.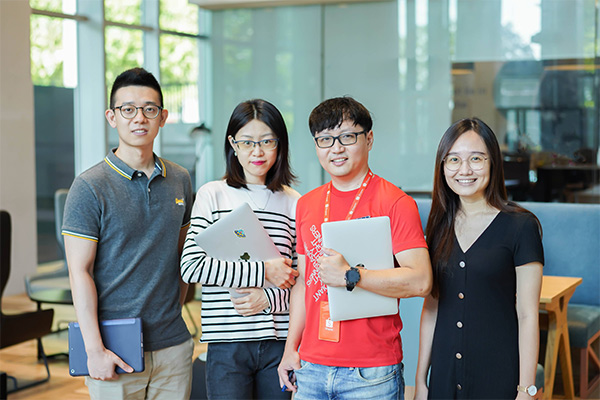 ---
Inspired by Eric and Sunny's experience at Shopee? Join the Supply Chain Product Management team here.
Curious about how data is stored and transformed by our in-house data products? Check out our Data Product Management feature here.
About Shopee's Company-Led Training (CLT) programme 
In collaboration with IMDA, our Company-Led Training (CLT) programme is a specialised programme for our full-time Singaporean employees to upskill and enhance their experiences at Sea and Shopee. You'll undergo six months of on-the-job and structured training, as well as be assigned a mentor within the same department, who will support your journey.
Open to both Singaporean fresh graduates and mid-career professionals, you can join our CLT programme by applying to any full-time roles relating to Product Management, Software Engineering, User Experience Design or Business/Data Analytics at Shopee. Find out more about the CLT programme here.
*All photos were taken before the implementation of COVID-19 Safety Measures.