<![CDATA[Arguably one of the most hyped events on the global football stage, there's no discounting the magic of the annual UEFA Champions League tournament! While the competition features talent from all over Europe, this year features two unlikely English clubs in the final; Tottenham Hotspur and Liverpool, who have fought tooth and nail past stiff opposition. If you haven't been keeping up, read on for a brief recap on their noteworthy victories and why the 2019 UEFA Champions League final is not to be missed!
Why this year's Champions League final is different
Barcelona, Real Madrid, Bayern Munich — these three veteran teams have appeared in every Champions League final since 2008 and were favourites to take home the trophy this year. Yet, in a surprising twist of events, they've all fallen short, leaving us with an all-English Champions League final many fans could never have predicted.
From heart-breaking comebacks to masterclass performances, Tottenham Hotspur and Liverpool's every clash has been nothing short of spectacular! Find out what each team had to go through to get to this prestigious spot.
Tottenham Hotspur's fairytale run
[caption id="attachment_27564" align="aligncenter" width="696"]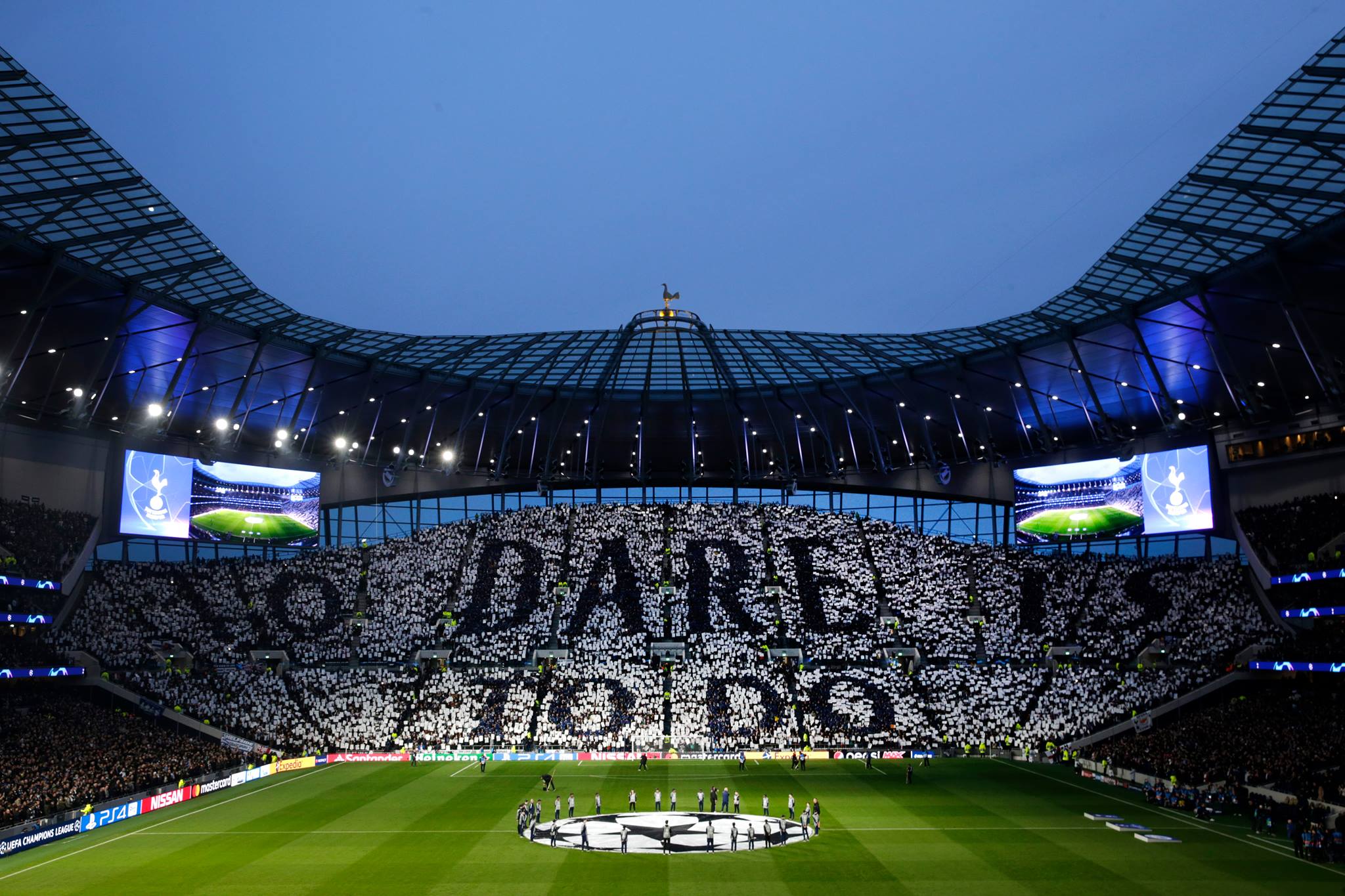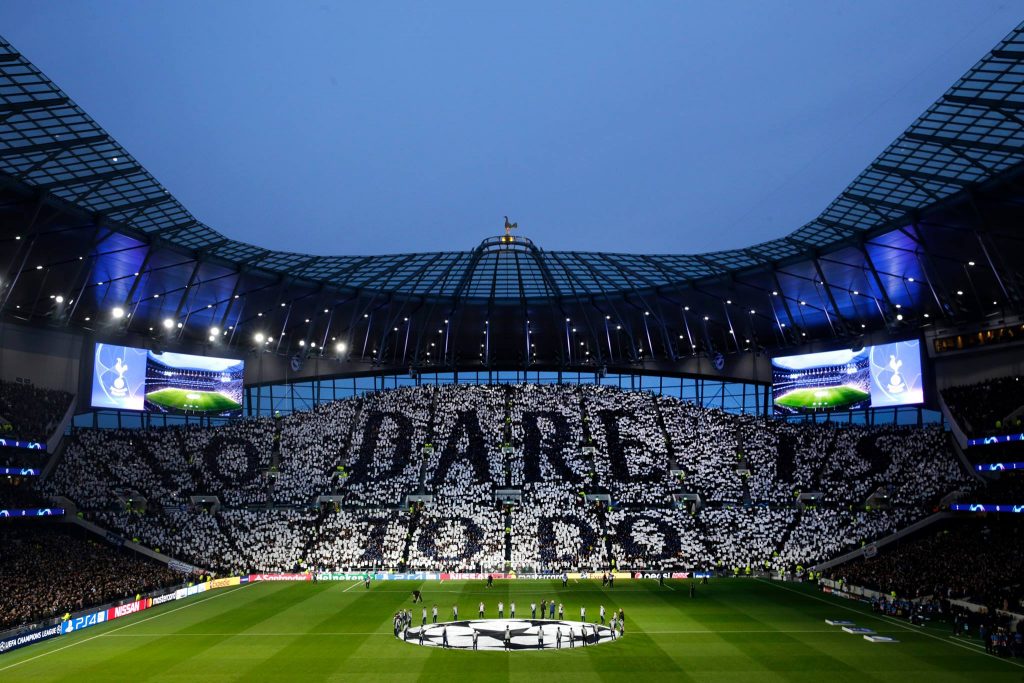 (Credit:
Tottenham Hotspur
/ Facebook)[/caption]
To Dare Is To Do.
That has been Tottenham's mantra ever since they moved to their new stadium. Throughout their Champions League campaign, they've displayed tremendous grit and perseverance in beating the odds and coming out on top. Looking at their domestic league form, few could have expected their high-standard run on the European stage.
With offensive powerhouses like Dele Alli and Harry Kane and an experienced backline consisting of Toby Alderweireld and Jan Vertonghen, the Spurs are a force to be reckoned with! While they have been the butt of many jokes, it's undeniable they now stand among the elite, with a chance to accomplish a feat that clubs like Arsenal and Manchester City have yet to accomplish.
[caption id="attachment_27559" align="aligncenter" width="960"]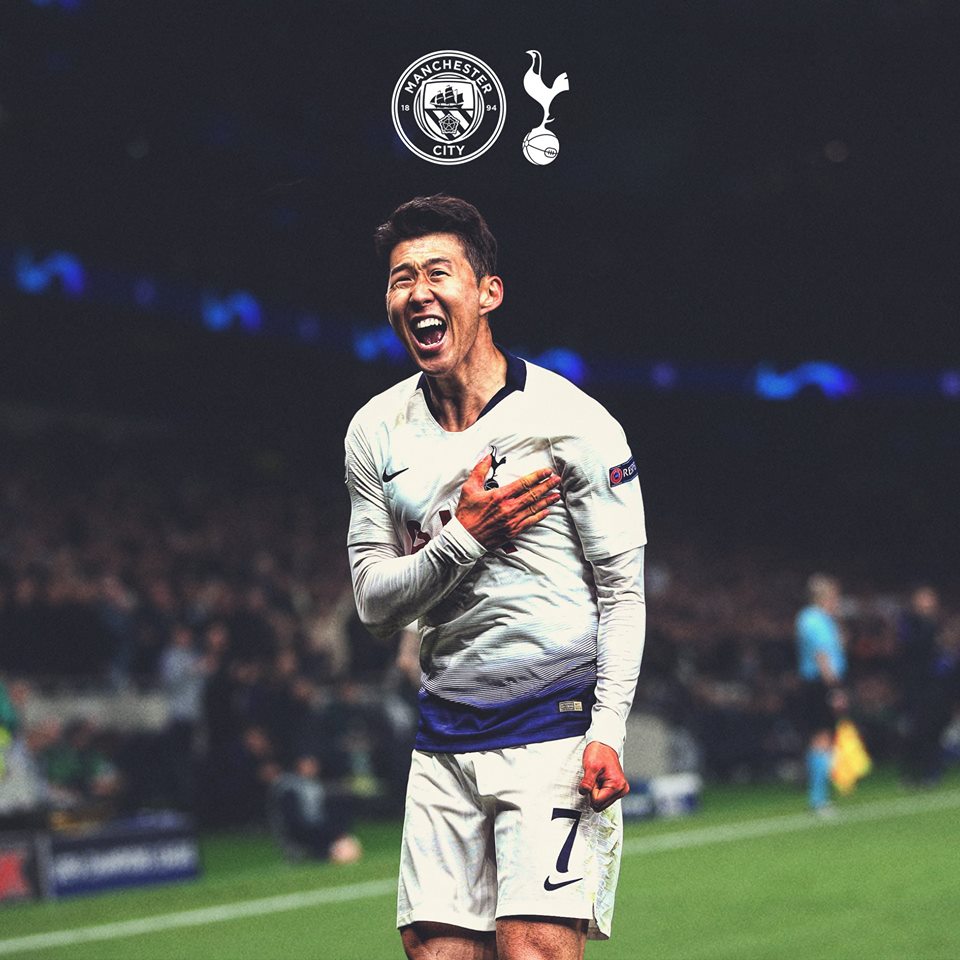 (Credit:
Tottenham Hotspur
/ Facebook)[/caption]
After emphatically dismantling Borussia Dortmund early into the tournament, the Spurs met their first major roadblock — the defending English Premier League winners Manchester City. Led by Son Heung Min, both teams took turns exchanging blows and attacking with full might! This culminated when Manchester City finally broke the deadlock with a goal in the dying minutes of the match. Fortunately, the goal was disallowed upon further review, allowing Tottenham Hotspur fans to collectively heave a sigh of relief.
[caption id="attachment_27557" align="aligncenter" width="696"]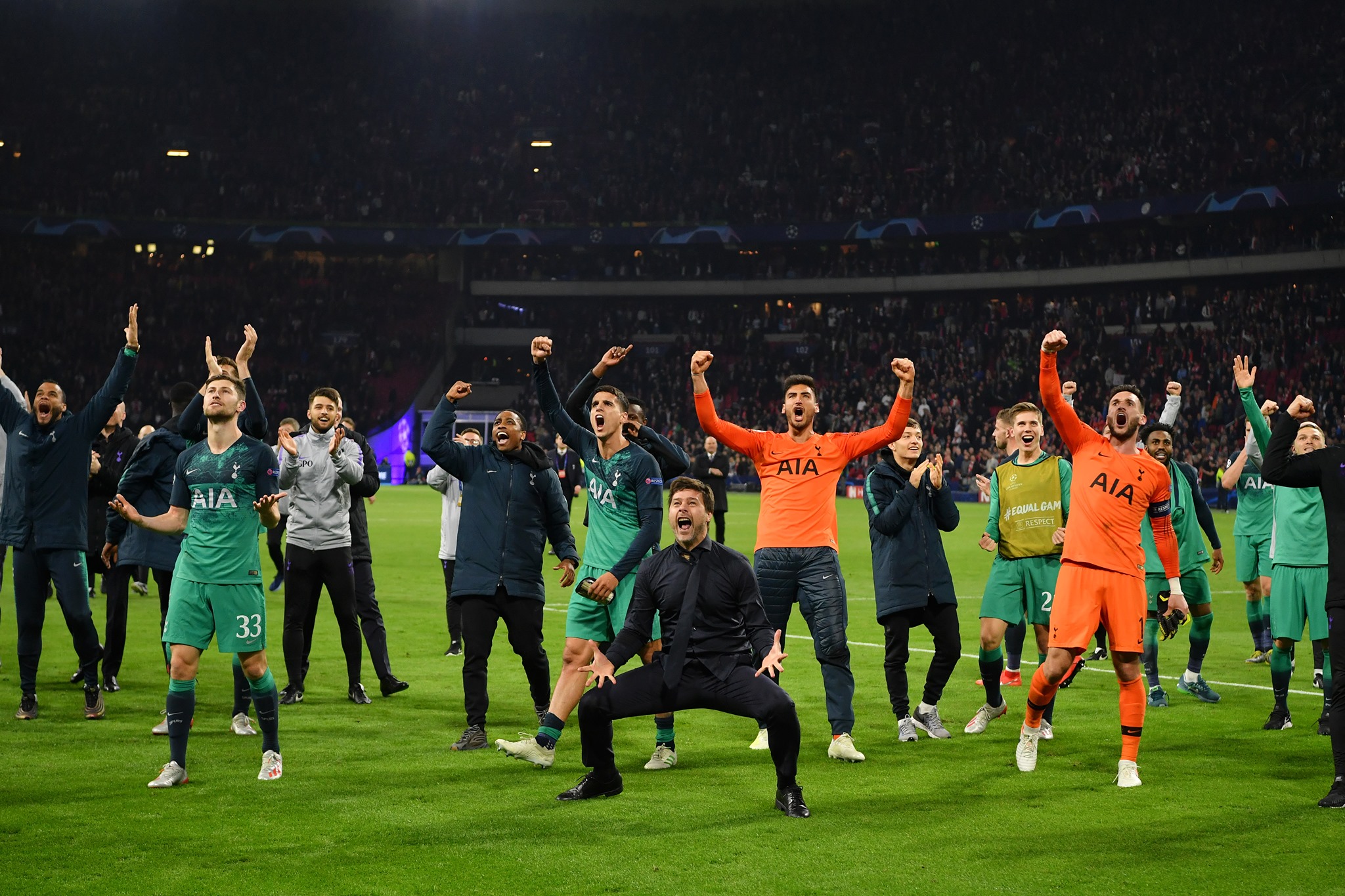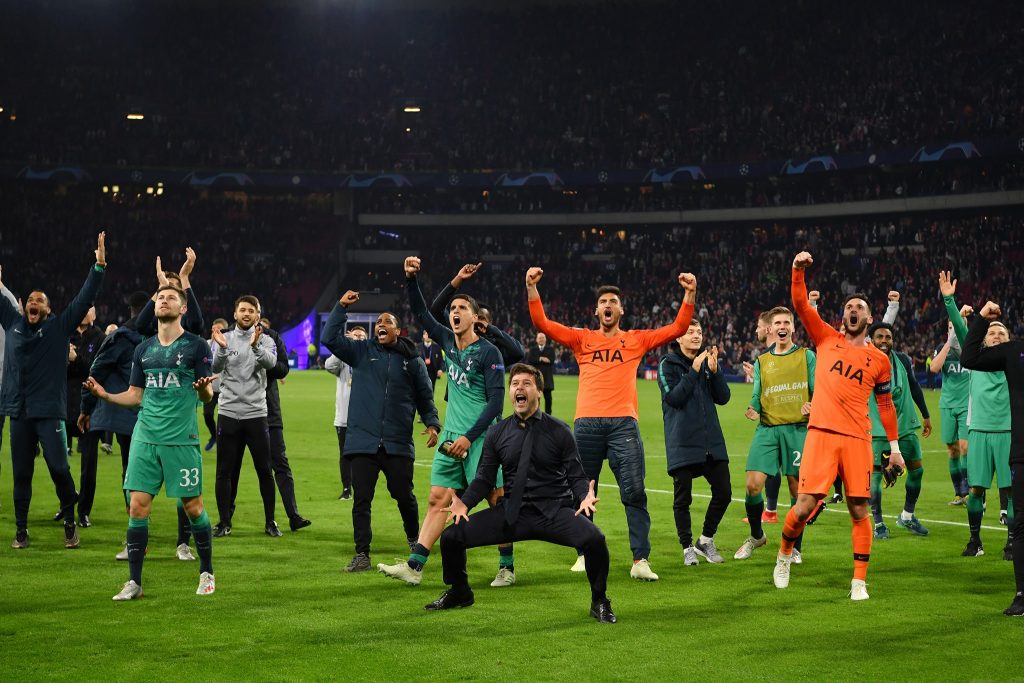 (Credit:
Tottenham Hotspur
/ Facebook)[/caption]
As if to prove it wasn't a fluke, Tottenham went on to defy the odds again against a resurgent Ajax. Upon conceding two goals, it seemed all hope was lost — some fans even left the stadium prematurely. Following an inspiring half-time pep talk from their injured captain Harry Kane, the Tottenham Hotspur players came on for the second half with a reignited passion! This was obvious when Brazilian maestro Lucas Moura's third goal during extra time saved the Spurs from the jaws of defeat, propelling Tottenham into the finals.
Third time's the charm for Liverpool?
[caption id="attachment_27558" align="aligncenter" width="696"]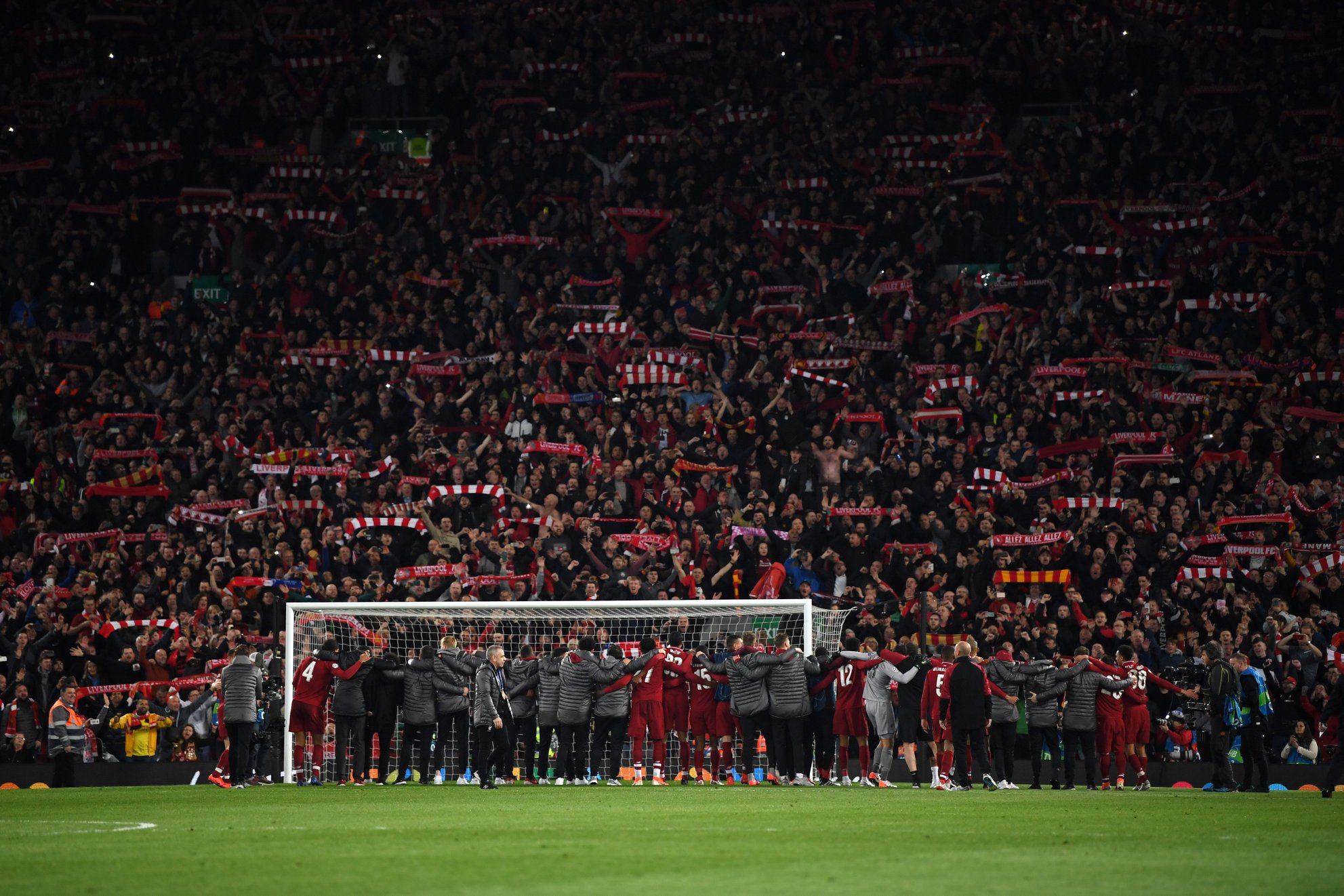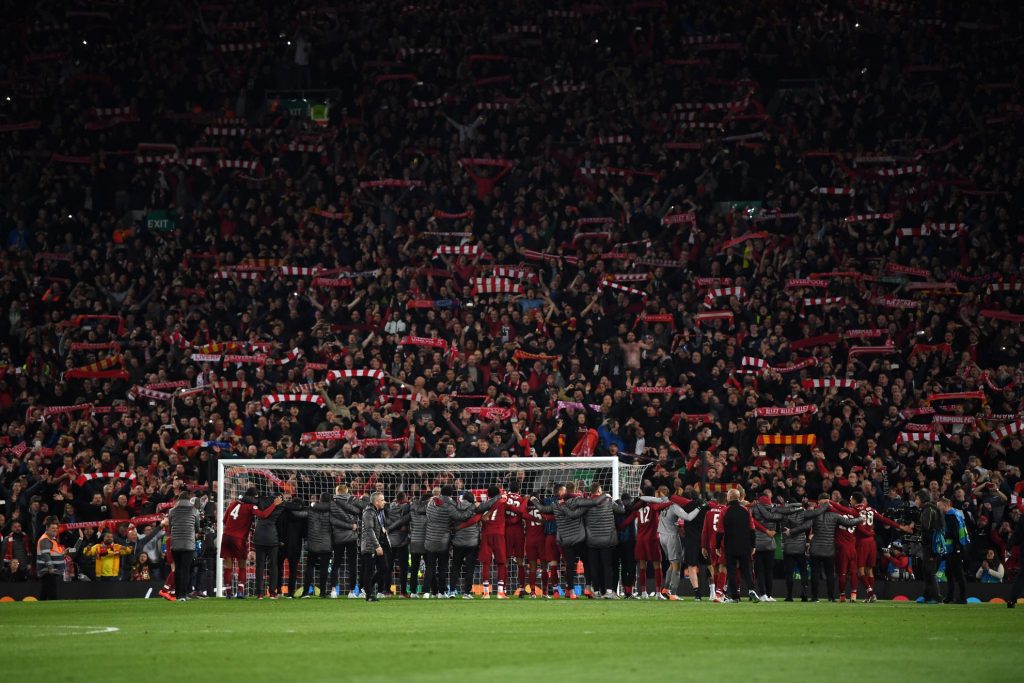 (Credit:
Liverpool FC
/ Facebook)[/caption]
After last year's disappointing clash with Real Madrid, the Reds spent more than SGD $200 million, bolstering their defence with world class players like Virgil Van Dijk and Alisson Becker. Complementing the rock-solid defence is the offensive trio of Sadio Mane, Roberto Firmino and Mohamed Salah! From breathtaking runs to masterful strikes, the trio has scored a total of 68 goals between them.
Appearing in eight separate Champions League finals, few clubs have as storied a Champions League legacy as Liverpool. As runner-ups for both the 2007 and 2018 Champions League finals, fans absolutely expect Liverpool to go home with the title this year as they cheer their team on while singing
You'll Never Walk Alone
.
[caption id="attachment_27562" align="aligncenter" width="696"]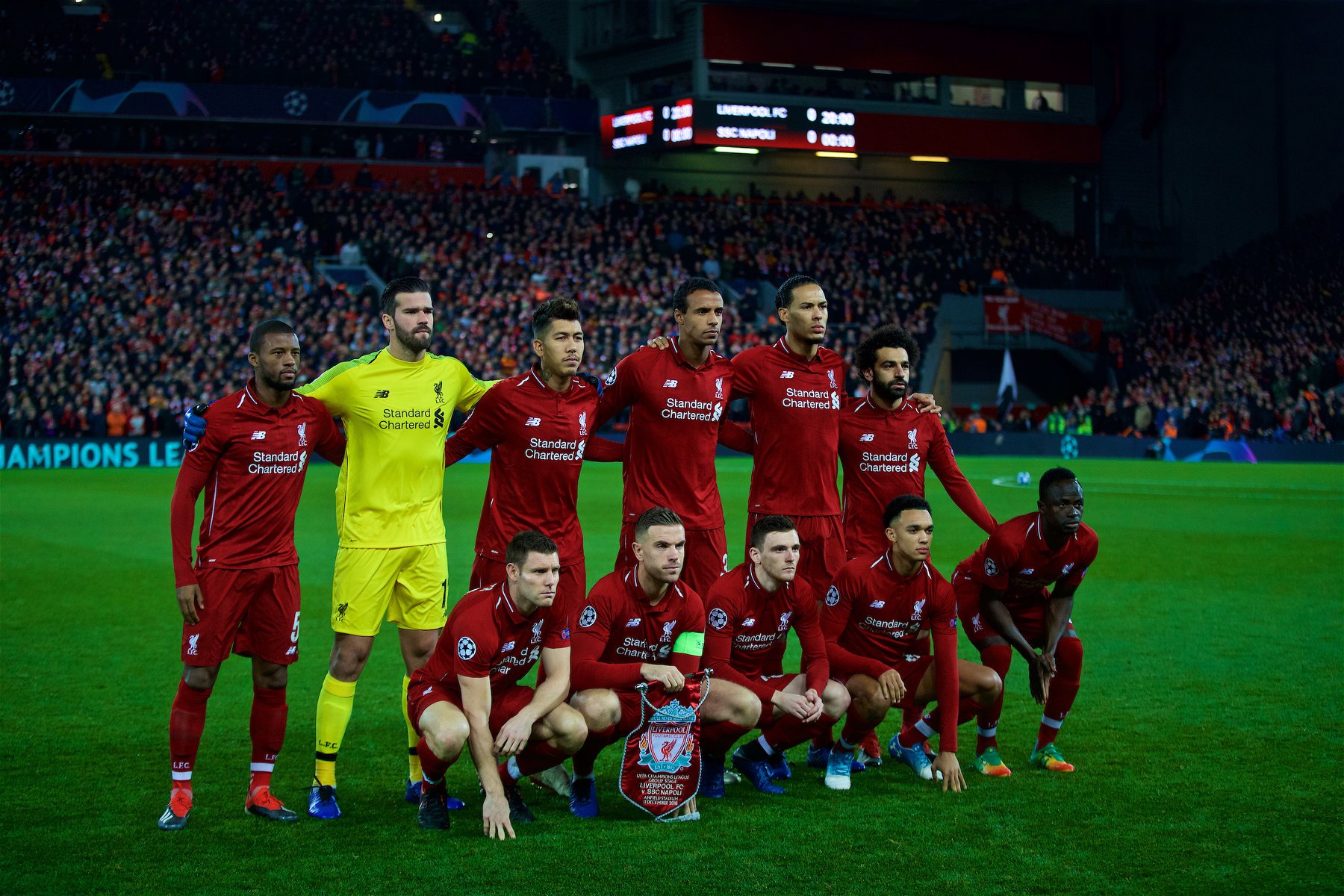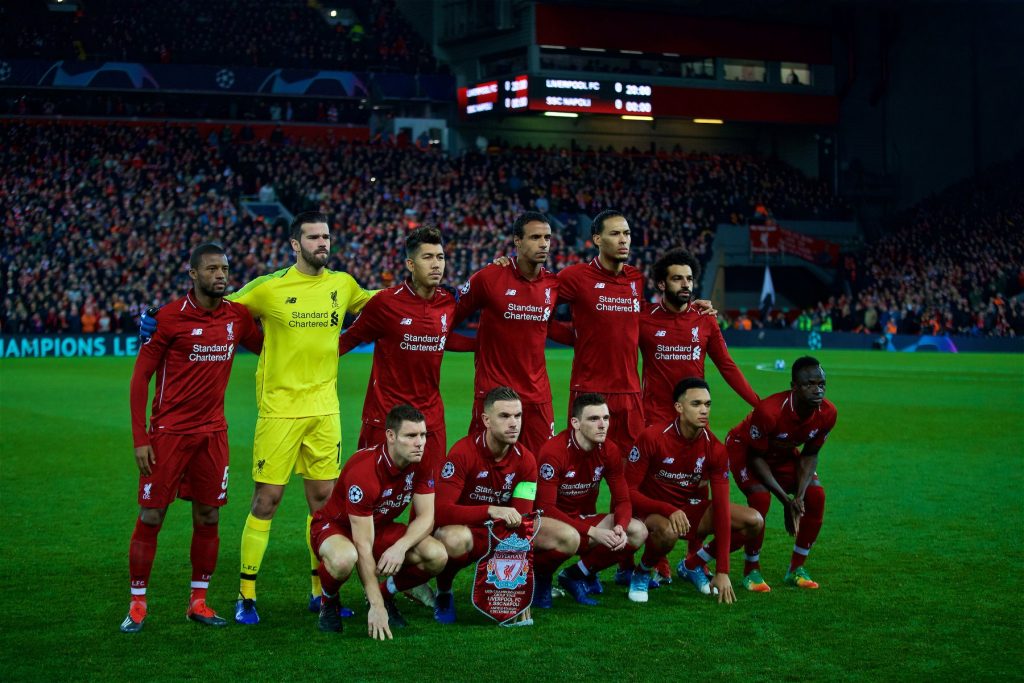 (Credit:
Liverpool FC
/ Facebook)[/caption]
Many critics thought Liverpool's fate was sealed during the Champions League group stage as they were pitted against two strong teams; Paris Saint-Germain and Napoli. Criticism for Jurgen Klopp's men intensified when Liverpool squandered an opportunity to secure top position after losing to Red Star Belgrade. This placed them in a precarious position as they had to face off against Napoli for the coveted second place! When it looked like Napoli's Arkadiusz Milik was about to equalise, Alisson makes a clutch save to deny the goal, keeping Liverpool's Champions League hopes alive.
[caption id="attachment_27561" align="aligncenter" width="696"]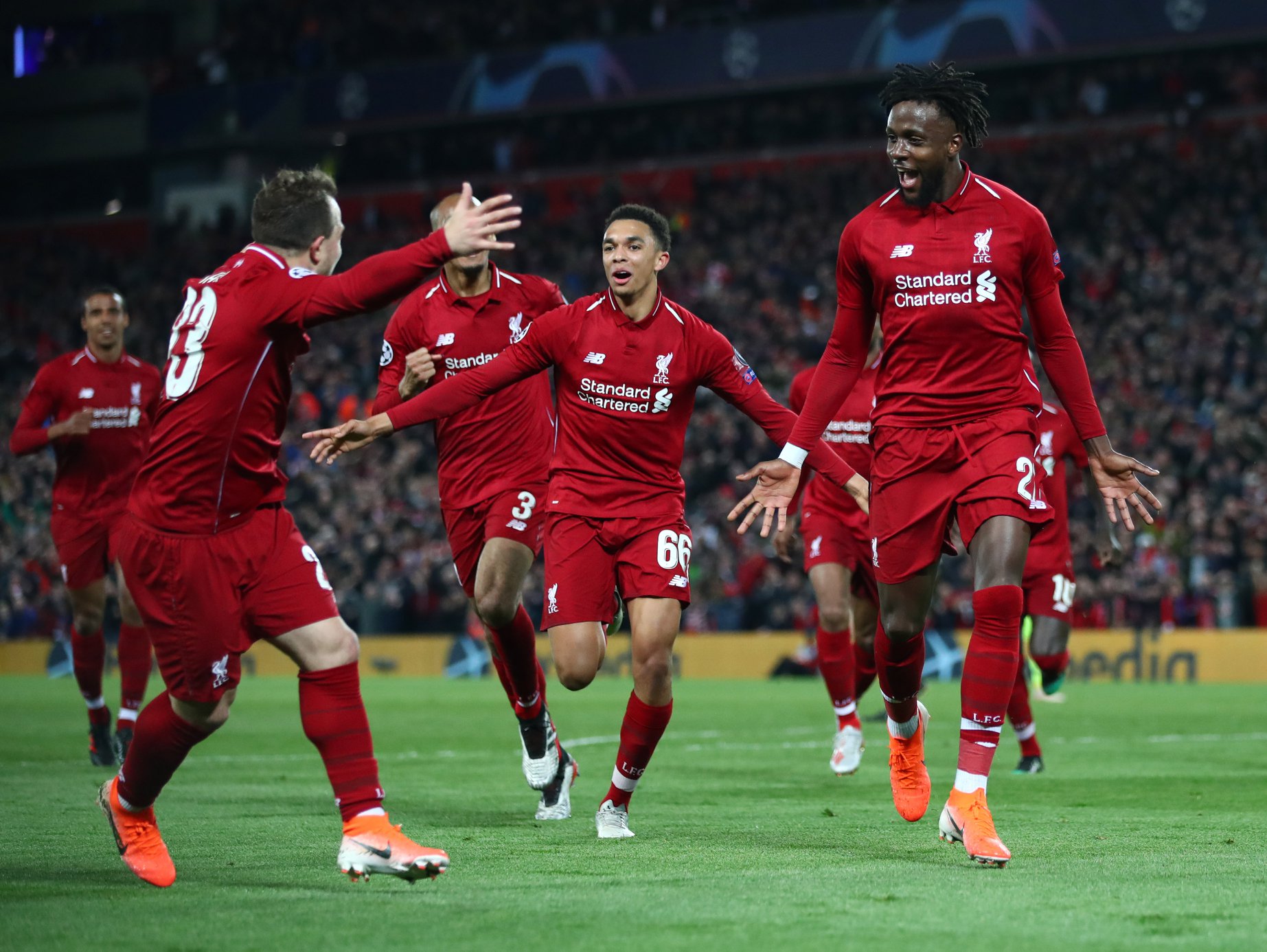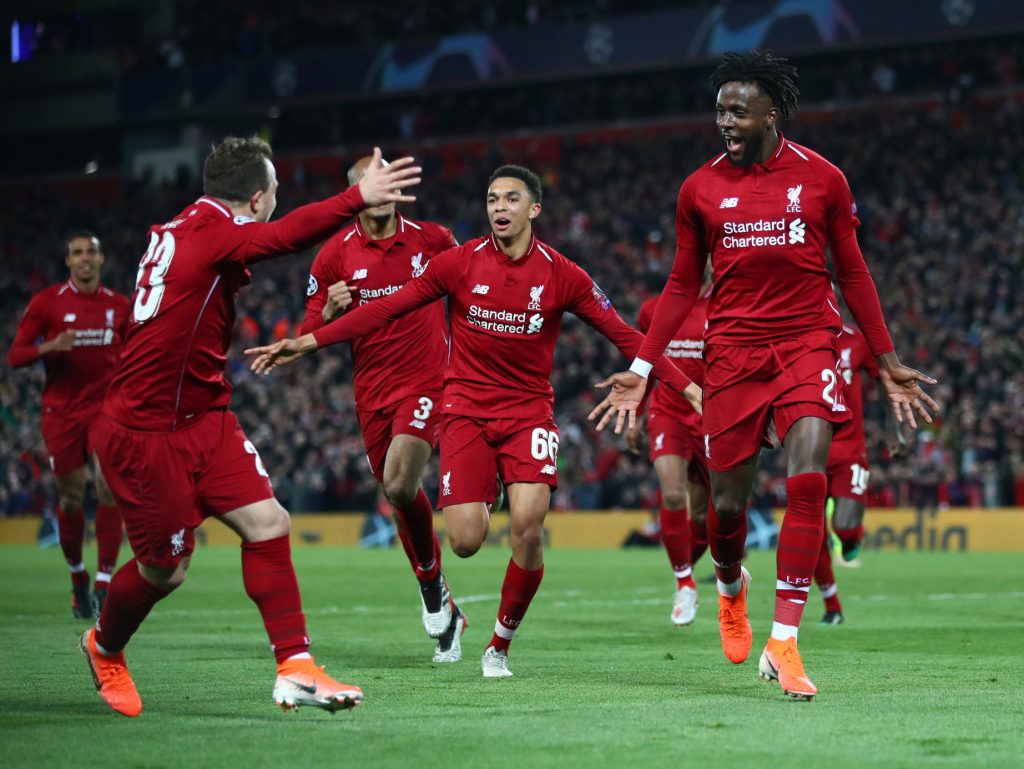 (Credit:
Liverpool FC
/ Facebook)[/caption]
For those who thought the Istanbul turnaround in the 2005 Champions League final was as insane as it could get, Liverpool shocked the world by mounting an unbelievable comeback against favourites, Barcelona to win the Champions League semi-finals. Without Salah or Firmino, options for the Reds were limited as they had to rely on substitute striker Divock Origi to close the three-goal lead Barcelona had on them. During the match, Liverpool dismantled Barcelona's uninspired defence with surgical precision, ultimately coming away with four goals that advanced them to the finals!
Maximising your Champions League final matchday experience
Given that the match begins at 3am SGT, you'll probably need some tips on maximising your Champions League final matchday experience!
1. Snacks and drinks
[caption id="attachment_27563" align="aligncenter" width="800"]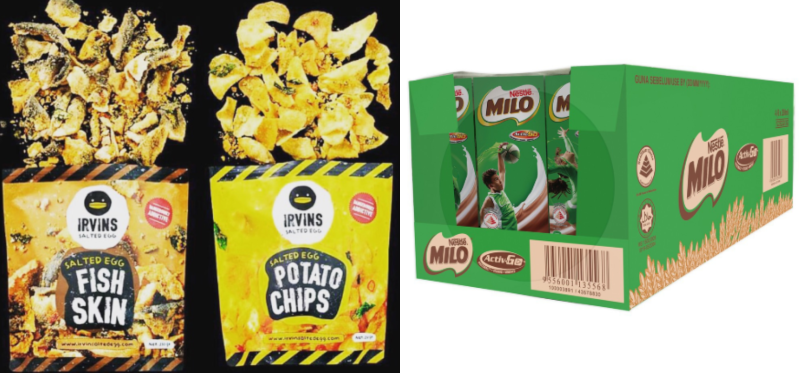 (Credit:
Everythingnice
,
S-Mart by Shopee
)[/caption]
Keep the hunger pangs at bay with our assorted
snacks and sweets
that include the popular range of
Irvins salted egg snacks
(available on
Everythingnice
). Not really a fan of salted egg chips? You could indulge in
beverages
like everyone's favourite
Milo packet drinks
(available on
S-Mart by Shopee
) instead!
2. Support your favourite team with our jerseys
[caption id="attachment_27560" align="aligncenter" width="800"]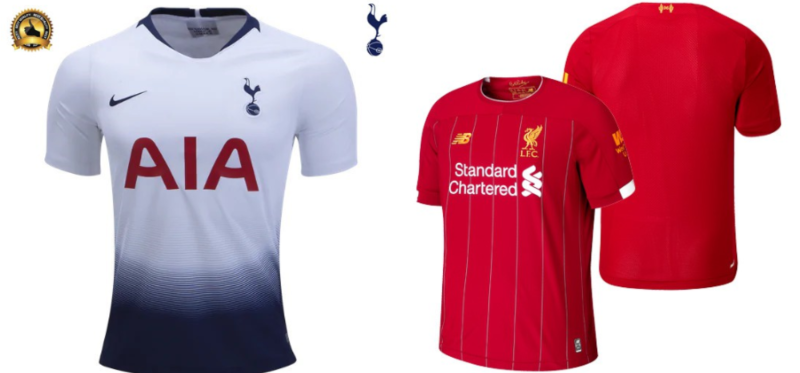 (Credit:
Jersey
,
2018Jersey.sg
)[/caption]
Every self-respecting football fan should own a jersey of their favourite football team! Wear your favourite team's colours with pride as you cheer them on throughout the match. Check out our range of
Tottenham Hotspur jerseys
(available on
Jersey
) and
Liverpool jerseys
(available on
2018Jersey.sg
) for yourself and your mates!
3. Watch Champions League live with friends
[caption id="attachment_15130" align="aligncenter" width="696"]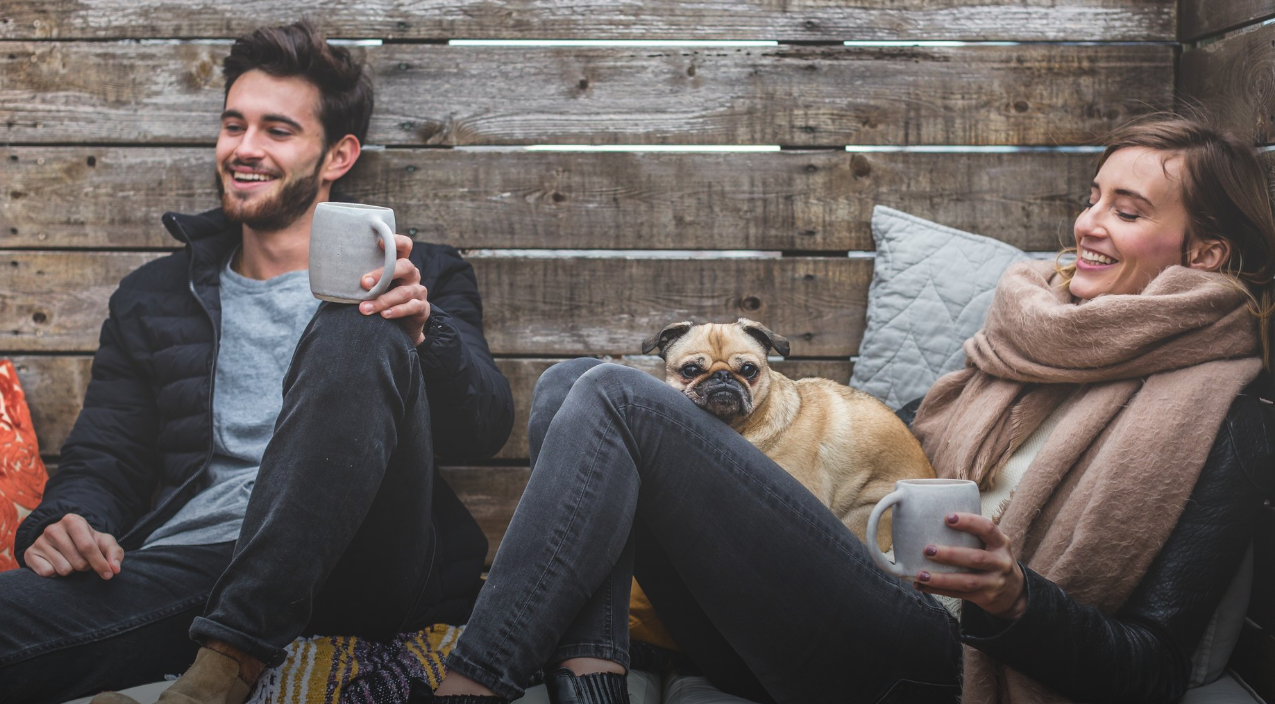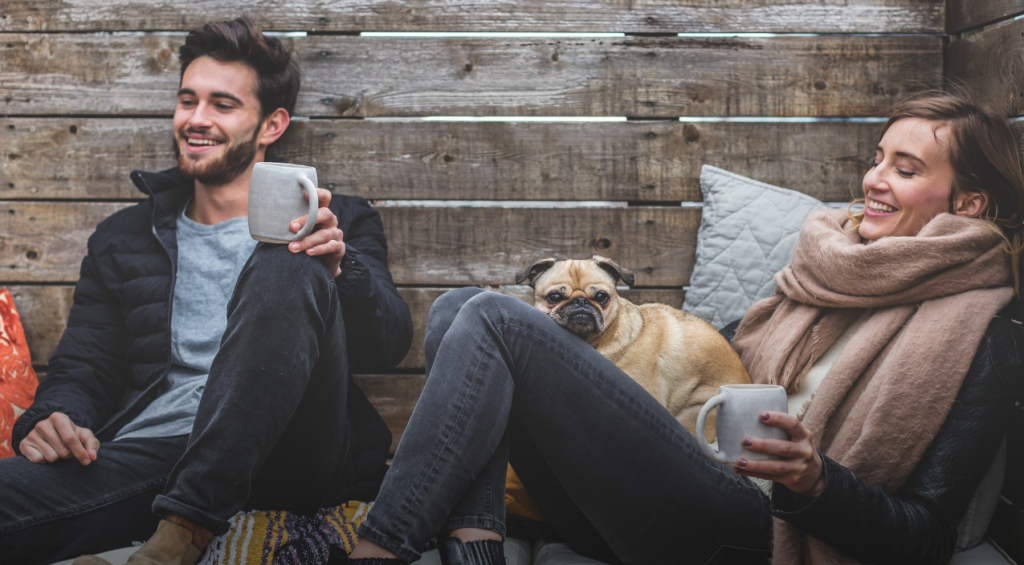 (Credit:
Matthew Henry
/ Burst)[/caption]
Watching football is a social activity so invite your friends over and enjoy each other's company! Collectively hold your breath and celebrate goals together as you enjoy the highs and lows of the finals. Also, your friends are your lifeline when you get too tired from staying up! They will (hopefully) be there to nudge you if either team is on the verge of scoring.
UEFA Champions League Final 2019
Date: 2 Jun
Time(SGT): 3am
Equipped with all this information, you are now ready to watch this epic showdown! Keen on reading more football related articles? Check out our guide on everything you need to know about the
ICC 2019 tournament
happening on our sunny shores this July! Conversely, if you're a sportsman read our guide to the
best sports equipment in Singapore
for optimal sporting performance.
---
New to Shopee? Get $7 off (min. spend $15) with code*:
SOCCER19
* TNC Applies. Valid for new users from
29 May to 5 June
only.]]>