Hand hygiene and the use of hand sanitisers is extremely helpful in the prevention of infections. Hand sanitisers can help with the reduction of microbes that contaminate our hands. Though the cases of Covid-19 has decreased in Singapore, one can never be too safe! It is highly recommended that we carry a bottle of hand sanitiser around for everyday use to keep the germs at bay. We've rounded up some of the best hand sanitisers that you can try and carry around with you while you're on the go.
Unscented Hand Santisers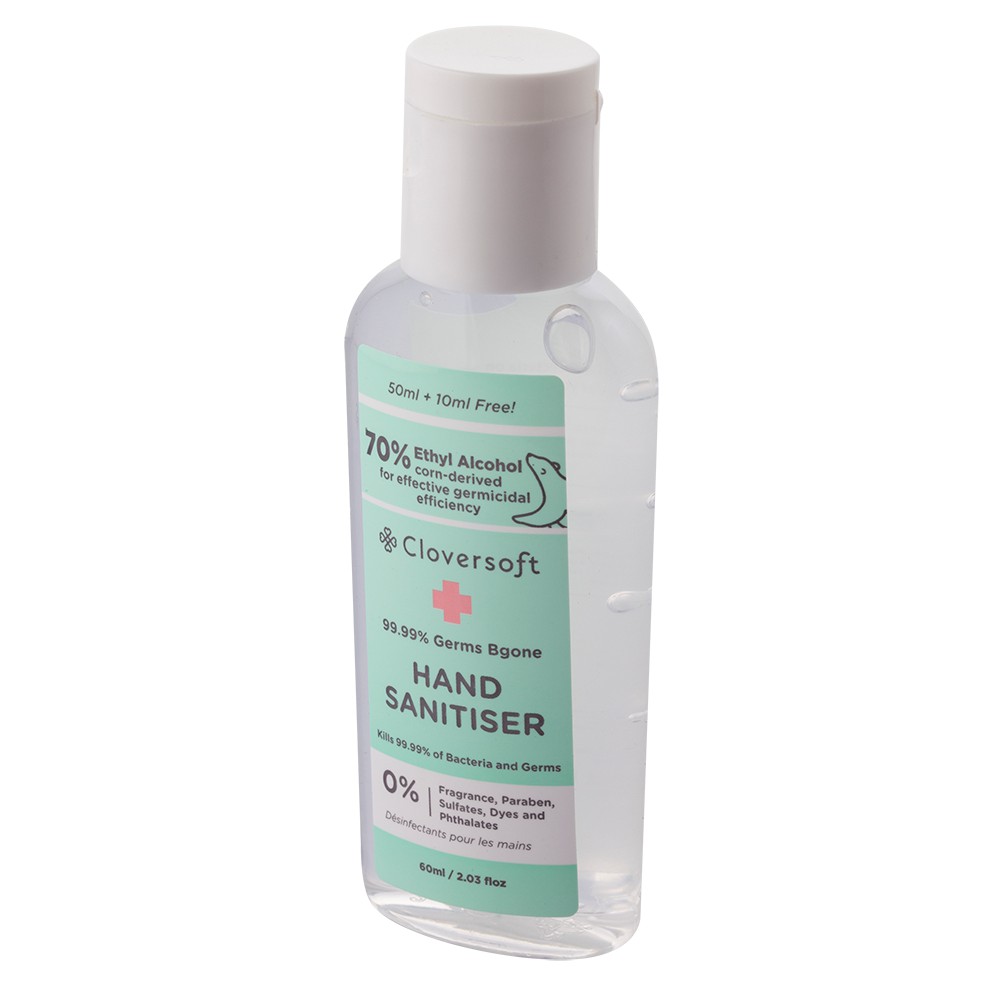 If you are looking for something affordable, the Cloversoft Hand Sanitiser (available on HomeLivinStyle) is a gel-based hand sanitiser that you might want to consider. An Eco-Friendly option as well, get a portable 60ml bottle for just $4.50. Additionally, this hand sanitiser does not contain any paraben, sulfates or dyes. This brand also contains 70% alcohol that helps to eliminate germs effectively. For those who prefer fragrance-free hand sanitisers, Cloversoft is perfect for you!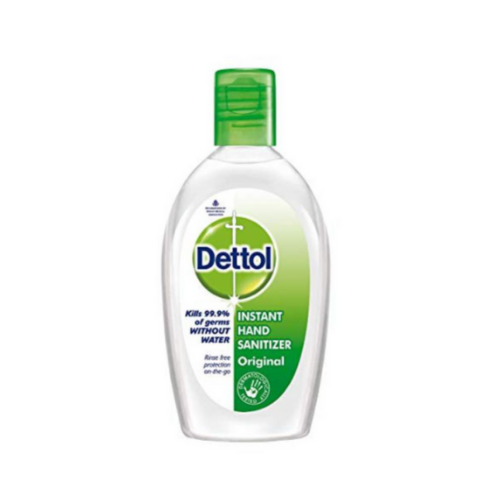 A non-sticky gel Hand Sanitiser, the Dettol Anti-Bacterial Hand Sanitiser (Available on rb.dettolsg) comes in a portable size, perfect for everyday use. This popular hand sanitiser is kid-friendly and promises to kill 99.99% of germs. It also comes in two other flavours – Soothe and Refresh. Soothe contains chamomile extract while the Refresh flavour contains aloe vera to keep your hands feeling soft while keeping you germ-free!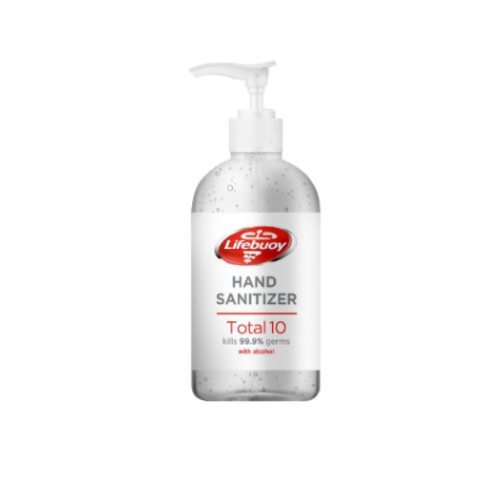 Fight against germs for up to 10 hours with Lifebuoy Hand Sanitiser (available on Shopee Supermarket). Having been around since 1894, the brand is known to be safe and reliable. This 200ml hand sanitiser contains 70% alcohol and also comes in a gel form.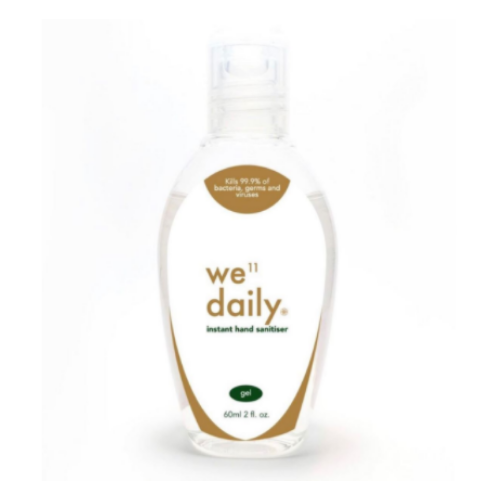 If you're a fan of all things local, why not support local sellers such as Well Daily (Available on passiongadgets)? This hand sanitiser from Well Daily is sulfate-free and also does not contain parabens. If you are a parent looking for suitable hand sanitisers for your kids, this might become your go-to hand sanitiser as Well Daily is suitable for kids 2 years old and above.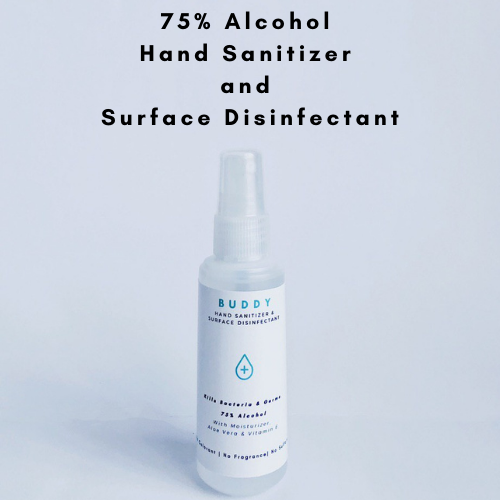 Available in different sizes, Buddy Hand Sanitiser (available on atlantic212) can also be used as a surface disinfectant. The sanitiser is formulated with 75% alcohol and contains moisturiser and aloe vera, hence it feels soft and hydrating on the skin. Additionally, this multi-purpose hand sanitiser also contains no fragrance or sulfates. For those searching for something more affordable and refillable, this sanitiser is also available in 1-litre bottles. Buddy Hand Sanitiser is a unique local brand that can be used for cleaning, as well as sanitising.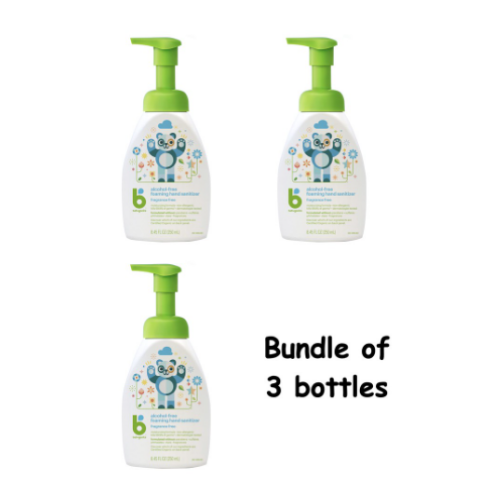 For those who prefer something with no alcohol, you should try out the Babyganics sanitiser (available on tednmatt). This hand sanitiser is dermatologist tested and it is also suitable for those with sensitive skin. Furthermore, this sanitiser is available in bundles of three bottles at an affordable price of $23.80!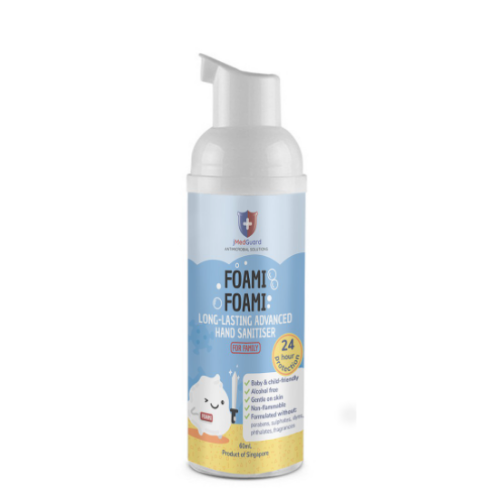 A unique hand sanitiser solution that foams, jMediGuard Foami Foami Hand Sanitiser (available on jmedguard) is suitable for those with sensitive skin. This hand sanitiser also contains no alcohol and ensures even spreadability on the hands. For parents looking for a hand sanitiser brand suitable for kids, the foam texture would definitely appeal to children!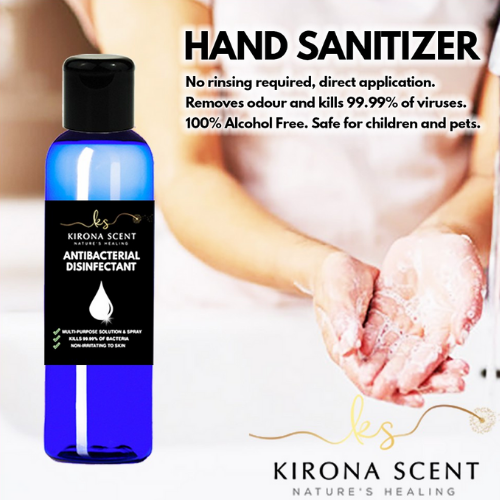 This five-in-one hand sanitiser is perfect for those who are looking for a fragrant-free and odour-removing solution. Kirona Scent Odourless Sanitiser (available on aromasg) can be used as an odour eliminator, disinfectant spray, cleaning solution and even as an aroma diffuser.
Scented Hand Santisers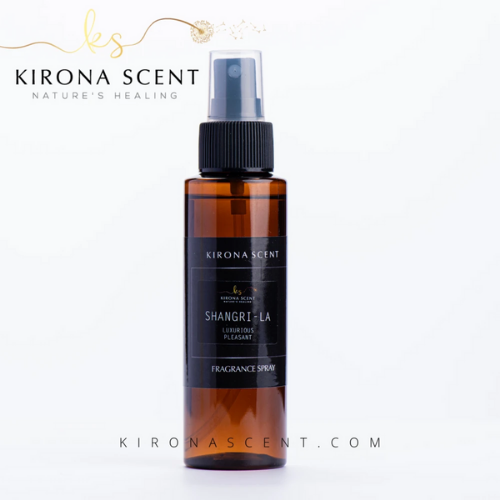 If you are looking for something with fragrance, Kirona Scent Fragrance Sanitiser (available on aromasg) is the perfect sanitiser for you. This sanitiser is available in a variety of different scents and contains 70% alcohol. Kirona Scent sanitiser is a multi-functional sanitiser that contains therapeutic grade essential oils and antibacterial properties.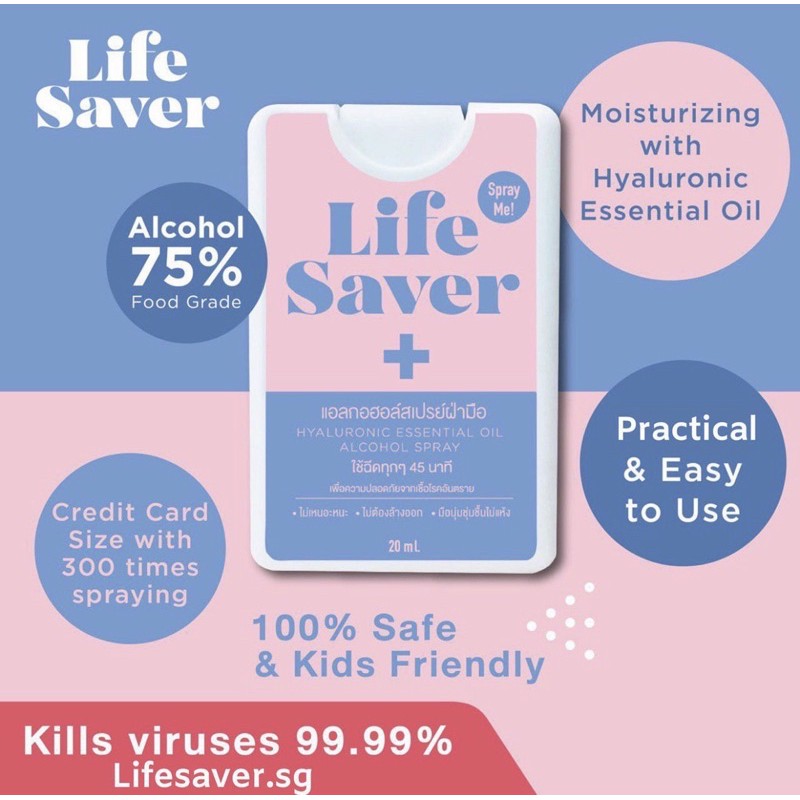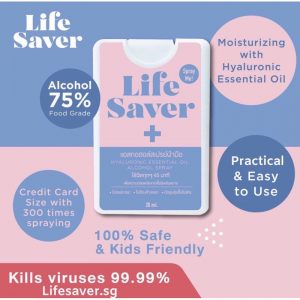 If you love trying new scents, this one is for you! With 13 different scents to choose from, the Life Saver hand sanitiser spray (available on shopcapsulebeauty) is a hand sanitiser that contains 75% food-grade alcohol and comes in a travel-friendly size. Besides this, it would also make a great gift as it comes in a variety of scents to suit your preferences.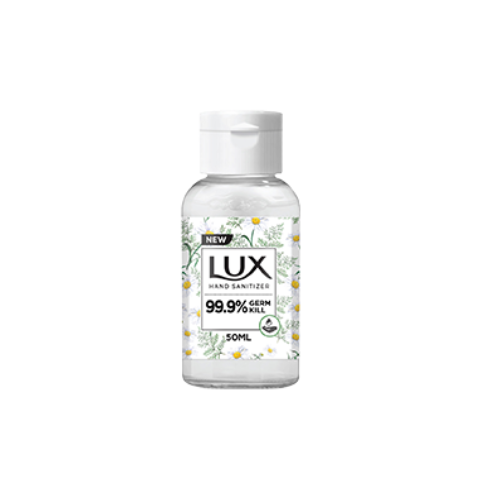 If you are a flower enthusiast, this sweet-smelling hand sanitiser by the well-known shampoo company, LUX, will definitely blow you away. This hand sanitiser comes in a non-sticky solution with 70% alcohol. Additionally, this Lux Hand Sanitiser (available on twin.sisters) also comes in a compact bottle, making it convenient to bring around. Plus, there's a buy 3 get 2 free promotion happening now!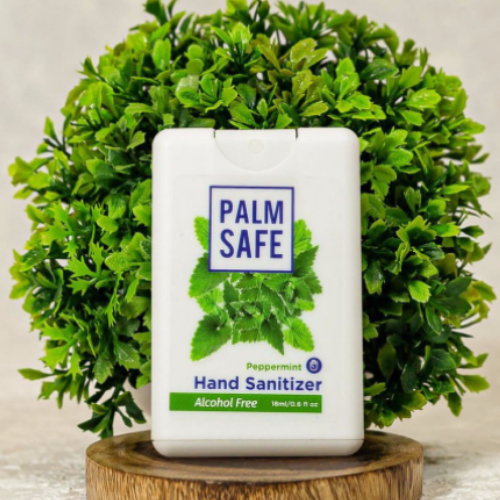 Do not be fooled by this packaging that looks like a box of mints! Palm Safe (available on roootzs) is a portable hand sanitiser that has a mint scent. The compact and flat size of the box makes it super pocket friendly. Furthermore, this sanitiser is alcohol-free, making it suitable for those with sensitive skin. Palm Safe hand sanitiser effectively kills germs while leaving no stickiness on your skin. If you prefer a sanitiser with fragrance, this hand sanitiser contains eucalyptus, clove, rosemary and neem – a perfect combination to form a refreshing and cool scent.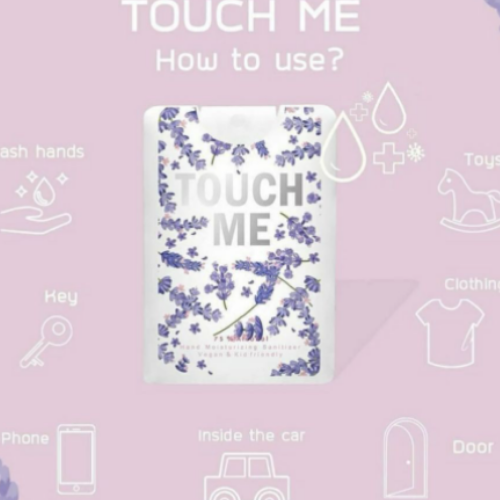 For those who are in it for the aesthetics, you might want to consider purchasing the Touch Me Hand Sanitiser Spray (available on dreambods). This cute and compact hand sanitiser comes in three different scents – peach, lavender and mint. Furthermore, this hand sanitiser is suitable for all skin types. Its small size also makes it convenient to carry around.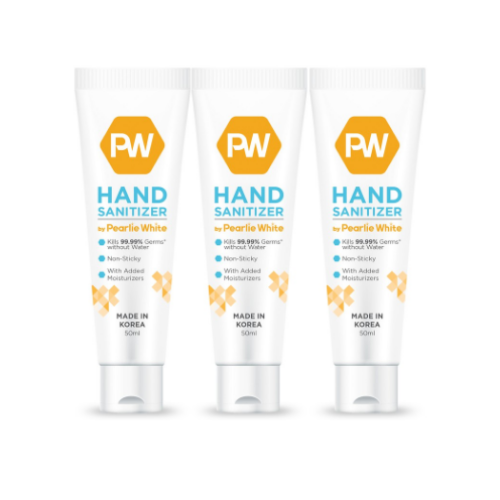 If you thought that Pearlie White only cares about the health of your teeth, think again! This portable 50ml tube is a non-sticky hand sanitiser (available on corlison) that contains moisturiser to keep your hands hydrated and clean. Furthermore, it comes in an interesting bottle that looks just like your toothpaste! Pearlie White hand sanitiser is laboratory tested and proven to kill 99.99% of the germs.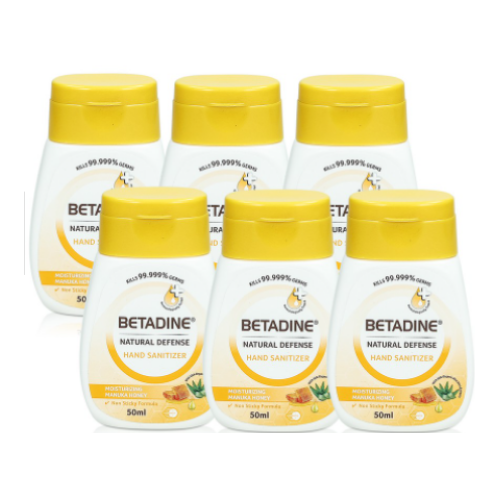 Betadine Natural Defense Hand Sanitiser (available on betadine.sg) is one of the more unique hand sanitisers in the market with its Manuka Honey flavour. In addition, Betadine hand sanitiser is formulated with organic aloe vera thus helping to keep the skin moisturised throughout the day. Sold in a bundle of 6, one bottle amounts to only $3.20 each! A non-sticky formula that kills 99.99% of the germs, this hand sanitiser is a popular and unique option you definitely should try.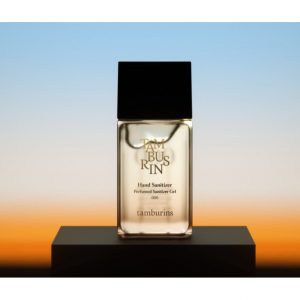 Calling all K-beauty fans, this one is for you! We're sure you've heard of the brand Tamburins and seen their chic hand cream packaging but, did you know they have hand sanitisers too? The Tamburins hand sanitiser gel (Available on 3pointkr.sg) comes in Tamburin's signature scent 000 and several others for you to choose from. If you're already a fan of their hand cream, why not pair it with their hand sanitiser as well? We're a fan of the packaging for sure – it looks just like a perfume bottle!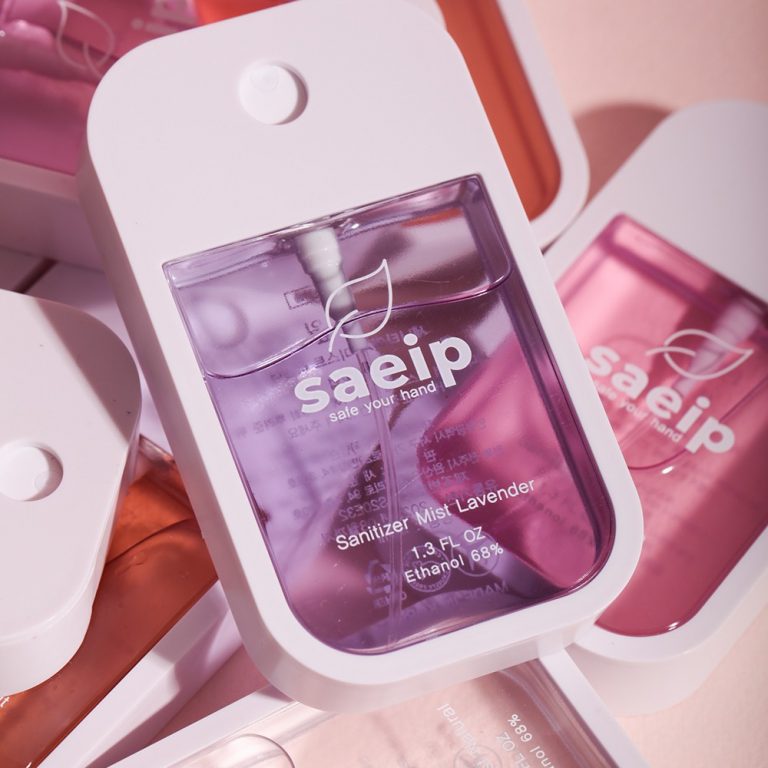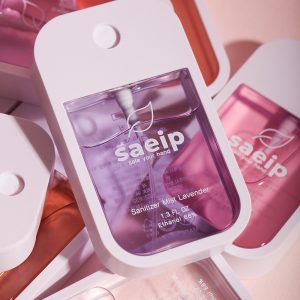 We mean, how can hand sanitisers look this cute!? We're absolutely in love with the pastel colours and adorable packaging of the Saeip hand sanitisers (Available on rayscorp.sg). Additionally, this hand sanitiser, available in unscented, rose, grapefruit and lavender, can also be used as a light perfume substitute when you need to freshen up on the go!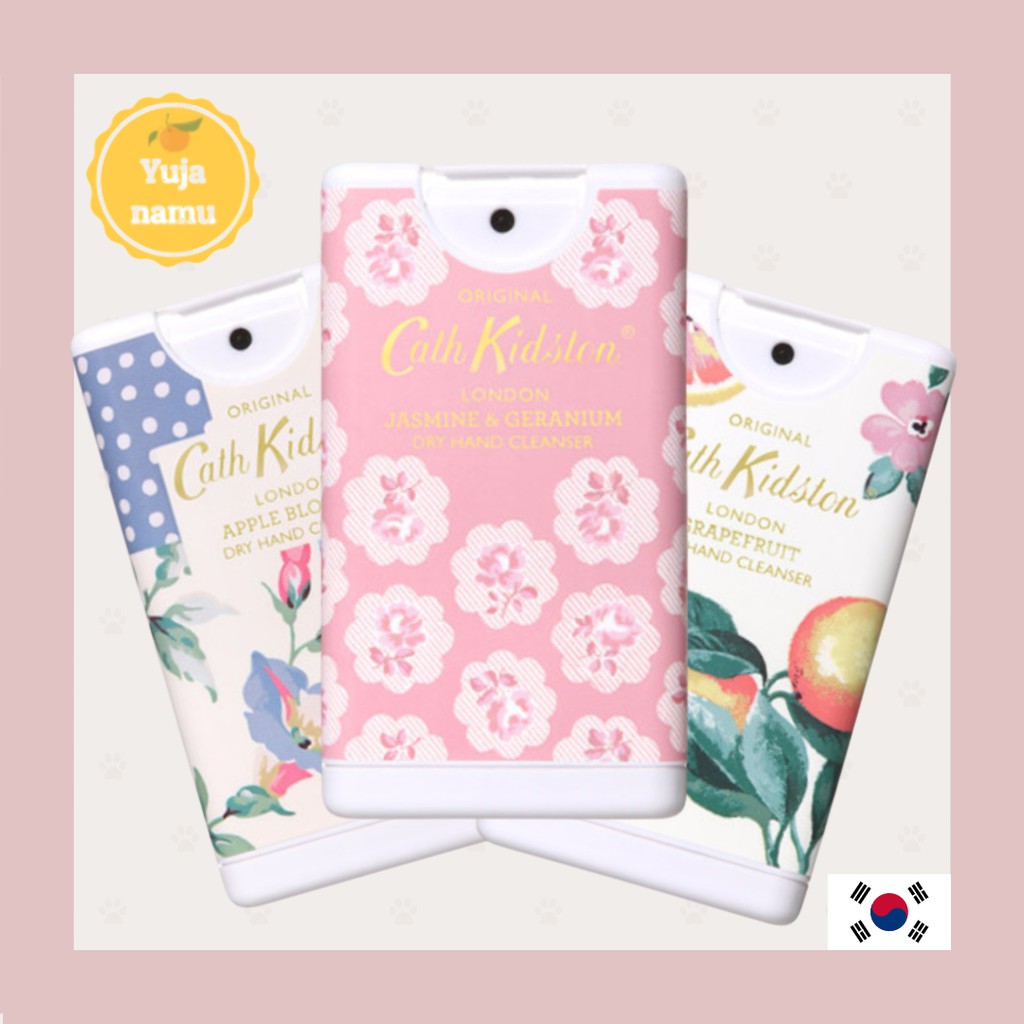 If you love the floral prints of Cath Kidston bags and accessories, then you're sure to love their series of Portable Hand Sanitisers (available on yuja.namu.sg)! With their signature prints and scents such as Jasmine and Geranium, Apple Blossoms and Grapefruit available – what's there not to love? Snag a few cause we're sure that they make great gifts for your pals too. And their 100% Instagram-able for that perfect cafe flat lay picture.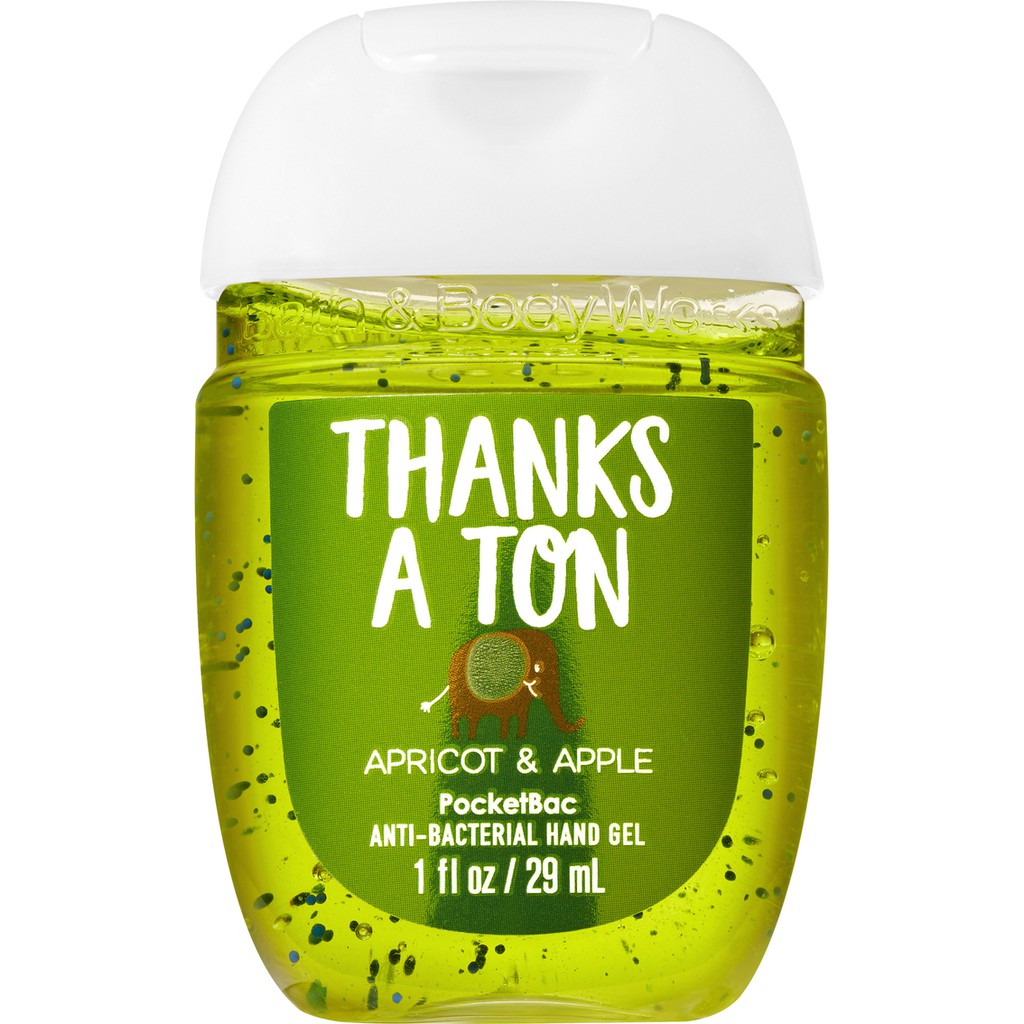 With endless options of scented flavours, Bath and Body Works PocketBack Hand Sanitisers (available on nihon_yorozuya_sg) have been the cult favourite of many for years! Choose from classic favourite scents like French Lavender, Eucalyptus Spearmint or quirky options like Thanks A Ton featuring avocado and apple or Stay Pawsitive featuring an iced vanilla cookie scent. They make great gifts for your pals plus you can even accessories them with various cute hand sanitiser holders too!
Protect your health with the best hand sanitisers!
While washing your hands with soap and water is the most effective way to remove germs, if you're in a rush or can't find a toilet nearby, hand sanitisers are a great alternative to practice good hand hygiene. It is important to choose hand sanitisers that are effective and also suitable for your skin. 
Psst, if you're also looking for fashionable reusable face masks for your daily use, you don't want to miss out on our recommendations that are comfortable while stylish at the same time!
This article was updated on 11 May 2021. Additional research done by Abigail Chang. 
---
New to Shopee? Get $7 off (min. spend $15) with code*: CLEAN7HANDS
*TNC Applies. Valid for new users from 11 May to 18 May 2021 only.