"Your screen time was up 11% this week" – if you've been getting notifications like this on your phone, it's high time to unglue yourself from digital screens. Be it slugging away at your monitors or scrolling TikTok for hours, we often forget that our eyes need a break from constant brightness. If you can't put a stop to screen time, an ebook reader is a better alternative to read books and documents as it mimics physical paper. Looking to invest in one? Check out our recommendations on the best ebook readers and our comparison of Kobo vs Kindle to satisfy the bookworm in you!
What is an ebook reader?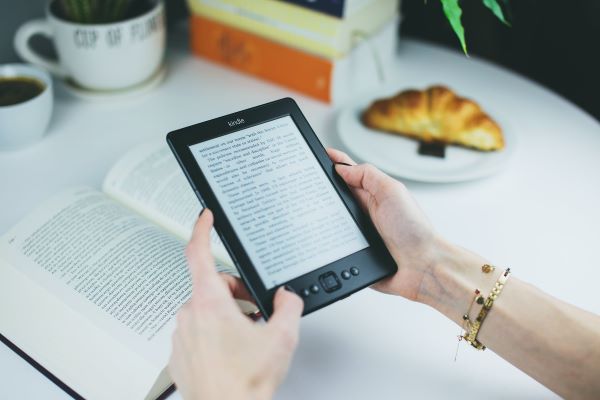 For fellow bookworms out there, ebook readers are probably the best thing since sliced bread. They are portable electronic devices designed for reading ebooks that use e-ink technology that is gentle on the eyes. Most ebook readers today are equipped with a front light for reading in the dark and are glare-free under sunlight.
Most basic ebook readers can store up to 6000 books. With them, you no longer have to lug thick paperbacks like your favourite LOTR series around. Apart from novels and literature, you can also read manga and magazines on them. The best ebook readers in Singapore also have long battery lives (some can last for months!). When you're down with a dead phone on the MRT, make sure you have an ebook reader to the rescue! 
Kobo vs Kindle: Which ebook reader to choose?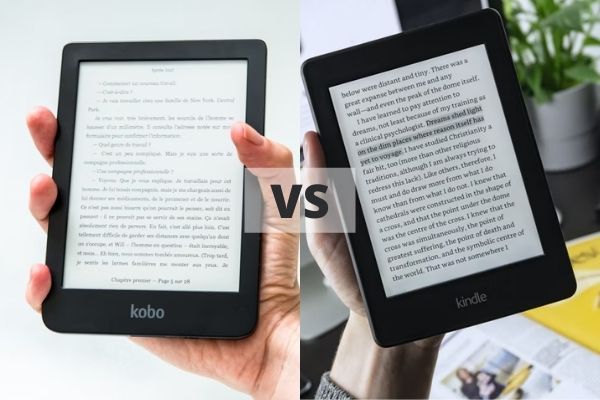 Kindle is almost synonymous with e-readers as they're the pioneers in the market. However, there's a slew of Kindle alternatives you can check out to expand your options. The next biggest name in the ebook reader world is Rakuten's Kobo – which offers a slew of well-designed models that easily match up to its contender. When it comes to the number of models available between Kobo vs Kindle, Kobo takes the lead with six models compared to three Kindle models. Wondering how Kobo e-readers weigh up vs Kindle? We compare the most popular models by each brand, namely Kobo Clara vs Kindle Paperwhite to help you make your decision. 
Kindle Paperwhite vs Kobo Clara
Kindle Paperwhite 
Kobo Clara HD
Storage

8 or 32 GB

8 GB

Book selection

Prime Reading

– access to approximately 2500 titles for Amazon Prime members

Kindle Unlimited

– access to about 1.4 million titles for $13.99 per month

Audible

– supports audiobooks (restricted access in Singapore)

Overdrive

– only available in the US

Kobo Books

– over 4 million ebooks available

Overdrive

and

NLB Libby

compatible – allows you to borrow books from public libraries in Singapore

Digital book compatibility

Supports four file formats: .azw/.azw3, .mobi, .pdf, .txt

Supports six file formats:

.epub, .mobi, .pdf, .txt, .html, .cbz/.cbr

Screen size & resolution

6" 300 PPI (pixels per inch)

6" 300 PPI

Hardware features

No screen glare under bright sunlight

Waterproof

Adjustable warm light

Textured hardware that provides a better grip software

Software features

X-Ray

– allows you to learn about characters, places, terms, topics, events, and more by pressing and holding on to them

WhisperSync

– browse Amazon store and transfer books to Kindle virtually without WiFi

Email-to-Kindle

– send books to your Kindle in a jiffy

WiFi connectivity

Ads on homepage

TypeGenius

– customised display with 12 different fonts and over 50 font styles

WiFi Connectivity

Ad-free home page that displays the book you are currently reading

Page progress display

Page turn buttons

Integrations
Goodreads

–

allows you to

rate and add books to the library to get more personalised recommendations

Pocket

– lets you save online articles and even Reddit threads to read offline

Price

$182.90 (8GB)

$229 (32GB)

$179.90 (8GB)
Kobo vs Kindle: the verdict
Team Kobo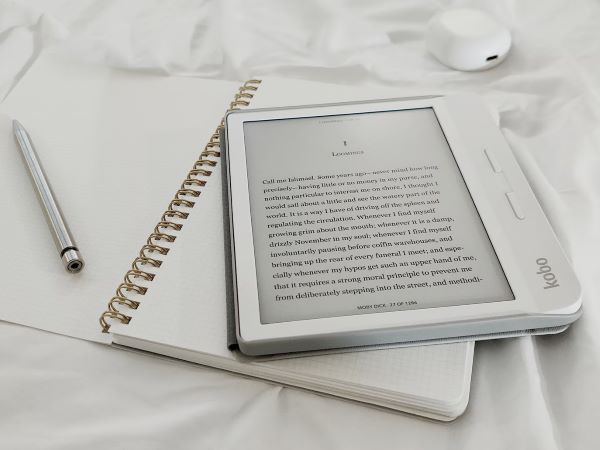 When comparing Kobo vs Kindle, it's a tie for several aspects such as storage, screen size and screen resolution. In terms of price, the Kobo ebook reader is slightly cheaper compared to the Kindle Paperwhite. That said, Kobo wins vs Kindle in some very important aspects. One of the main draws of the Kobo ebook reader is its ecosystem and infrastructure (especially for those living outside of the US). 
The biggest draw is that Kobo has built-in Overdrive, allowing you to borrow books from local public libraries like Libby by NLB, which gives you free access to over 2 million titles on top of the 4 million titles in Kobo Books. In general, Kobo is less locked down, which offers a better user experience in terms of accessing books. Another important aspect that Kobo is the clear winner in vs Kindle is digital book compatibility, which is an important factor for those who sideload books. It supports two additional file formats that the Kindle does not – notably the .epub format which many ebooks come in. This makes it seamless for you to download and transfer books in .epub format into the device. For Kindle, you may use a software called Calibre to convert .epub files. However, if you want to save the hassle, Kobo is for you.
Team Kindle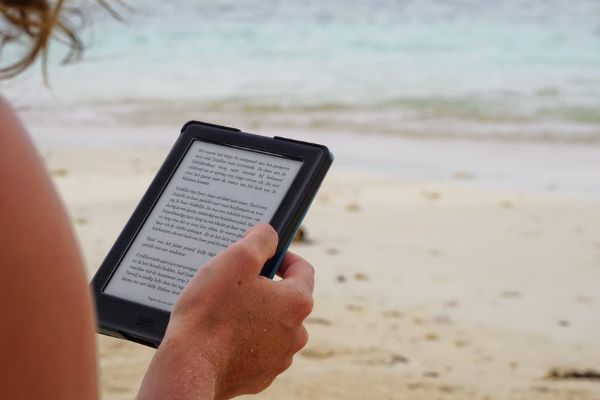 Kindle has a clear edge when it comes to software features. Many users swear by it for its X-Ray feature which enhances the reading experience greatly. It makes it extremely convenient to learn more about a certain topic or character in the book while reading without having to whip out your phone to Google. Simply highlight any text that you don't understand and a definition from the Oxford Dictionary of English or Wikipedia search will be shown. While Kobo does have an in-built dictionary, many users have felt that it does not work as smoothly as the one on Kindle. Another feature users love (and would choose the Kindle over the Kobo) is the seamless email-to-kindle function which makes it quick and easy to transfer books onto it. 
Best Kobo ebook readers in Singapore
1. Kobo Nia – best for bargain hunters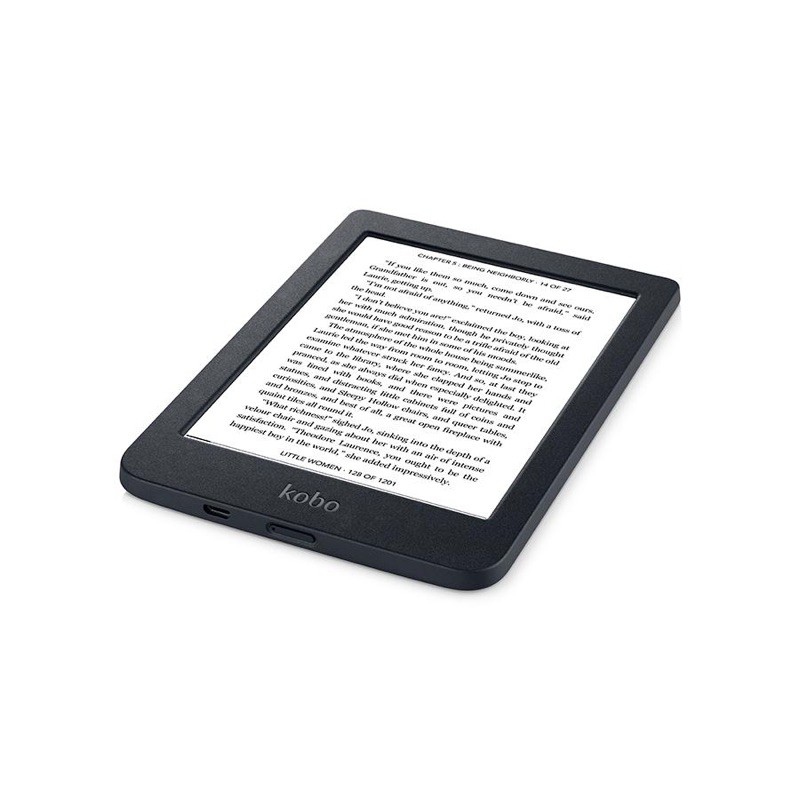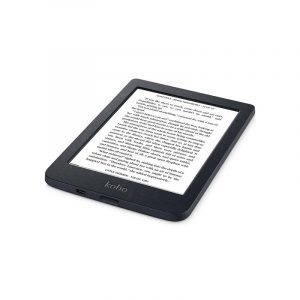 If you're looking for a no-frills option that offers essential features, the Kobo Nia (available on Ink Smart Official Store) is for you. Coming in at only $133.50, it is the best affordable ebook reader in Singapore. At six inches, this nifty gadget can be easily held with one hand. Equipped with 8GB storage, the Kobo Nia can store up to 6000 books – way more than your average bookshelf. 
For those who like to do nighttime reading, the Kobo Nia screen not only can be illuminated, you can also adjust its brightness level and colour temperature. Light colour temperature options range from orange candlelight which is best for nighttime reading to white sunlight for daytime reading. This technology is available on all Kobo e-reader devices, so if you enjoy the option to adjust lighting, this is something to consider when comparing Kobo vs Kindle! In addition, it's also worth noting that the Kobo Nia has a higher screen resolution of 25% vs its Kindle Basic counterpart.
2. Kobo Clara HD – best for savvy savers
Looking for a budget-friendly ebook reader in Singapore that doesn't compromise on quality? Enter Kobo Clara HD (available on Sprint-Cass Official Store), one of the best ebook readers from Kobo that easily rivals the Kindle. At only $20 more than Kobo Nia, Kobo Clara offers a 40% higher resolution and a higher RAM which makes the loading speed faster. That's why it's the most popular choice amongst budget shoppers as it strikes a balance between affordability and quality.
On top of that, it comes with an in-built Overdrive which lets you borrow public library books wherever you go – a great plus point for those who want to maximise savings. That's why the Kobo Clara is one of the best Kindle alternatives in the market. Furthermore, with over 50 font styles available, you can easily customise the display to suit your aesthetics.
3. Kobo Libra 2 – best for manga lovers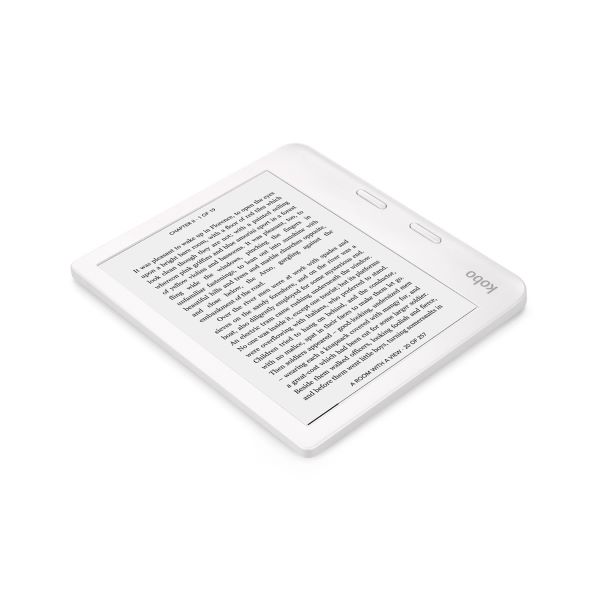 For manga fanatics, the Kobo Libra 2 (available on Sprint-Cass Official Store) is the best ebook reader in Singapore for you. It has a large storage capacity of 32GB, which means there's more than enough space to store your large visual-heavy files. Another plus point for comic book lovers is its big seven-inch screen – yes, that one inch makes a world of a difference. Comics tend to have smaller text, which you'd often have to squint your eyes for on a smaller screen.
Equipped with E Ink Carta 1200, the Kobo Libra 2 also offers better sharpness and contrast, which elevates the overall display. In addition, the Kobo Libra 2 supports 15 different file formats, including .png, .gif, and .jpeg, which expands your options when downloading reading material. In terms of hardware, many also love its textured back surface which provides a better grip. If you identify as a big klutz, this might be something you need. Many users also love its page turn buttons on the rims – a huge plus for user experience as swiping screens can be a tad slow at times. If you're comparing the Kobo vs Kindle, this is a point to note. 
4. Kobo Elipsa – best for doodlers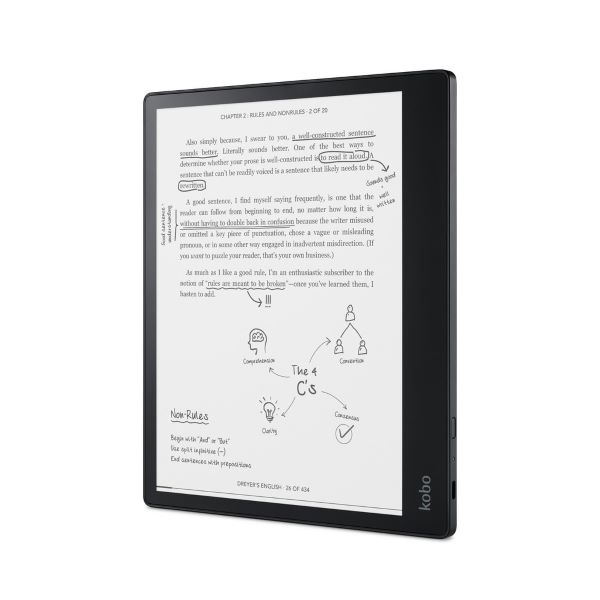 Love doodling and annotating on your books? You'll have a load of fun with the Kobo Elipsa Pack (available on Sprint-Cass Official Store) which doubles up as a sketch pad. It comes with a free Kobo Stylus that comes with buttons that let you seamlessly switch between erasing and drawing. The Kobo Elipsa also has a large screen size at 10.3", which is just slightly smaller than an iPad. Standing vs the Kindle, the Kobo Elipsa is one of the biggest contenders, literally. That said, do note that the Kobo Elipsa has a slightly lower screen resolution compared to its other Kobo siblings, but it is still comfortable to read on.
5. Kobo Sage – best for prolific readers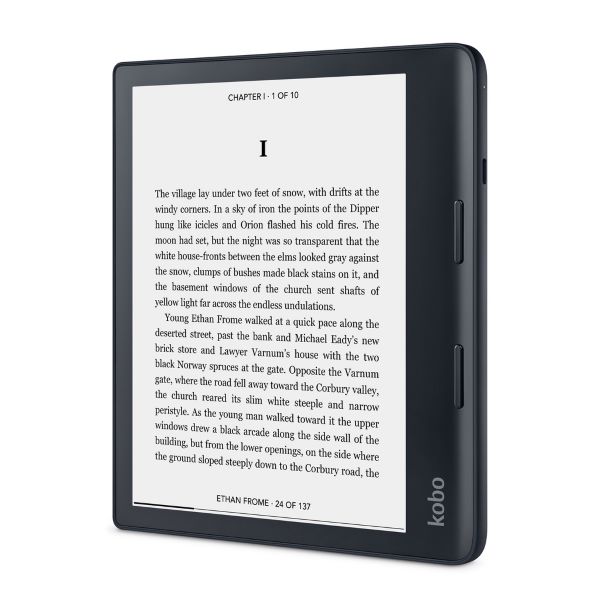 Equipped with 32GB storage, you'll never run out of space the Kobo Sage 8 HD (available on Sprint-Cass Official Store). It's one of the latest additions to the Kobo family that has quickly garnered many good reviews, which is why it has earned a spot on this list of best ebook readers in Singapore! 
Similar to the Kobo Elipsa, the Kobo Sage also has a built-in notebook feature that lets you highlight, annotate, doodle, and erase easily with the Kobo Stylus (available on ConnectIT Official Store). The Kobo Sage also has an audiobook functionality that lets you listen to stories with your wireless earbuds via Bluetooth. Furthermore, the Kobo Sage sports a massive 1.8GHZ quad-core processor – which greatly reduces lag and enhances accuracy. That's why it is one of the best Kindle alternatives on the market!
6. Kobo Forma – best for beach bums & poolside lovers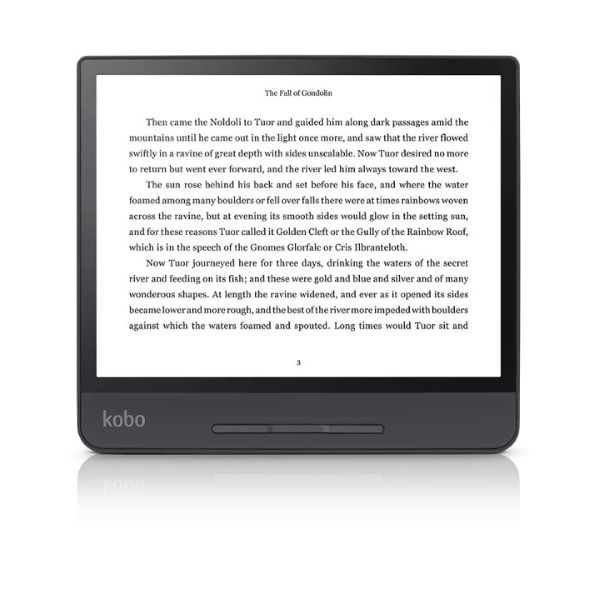 Those who take their reads to the beach or the bathtub would know the fear of getting their ebook readers wet. Take it from someone who has dropped her phone in the sea by accident – that fear isn't at all irrational. Don't risk it and get a fully waterproof device like the Kobo Forma (available on POPULAR Official Store). It boasts an IPX8 rating, which means that even if it sinks deep into the pool for an hour, it'll still come out alive.
In addition, apart from customisable fonts like its other Kobo cousins, Kobo Forma allows you to adjust font weight and sharpness settings too. It also has a larger screen size of eight inches, which is comparable to an iPad mini. If you enjoy reading on a wider display, the Kobo Forma is the best ebook reader in Singapore for you that compares to Kindle!
Best Kindle e-book readers in Singapore
7. Kindle Paperwhite – best for globetrotters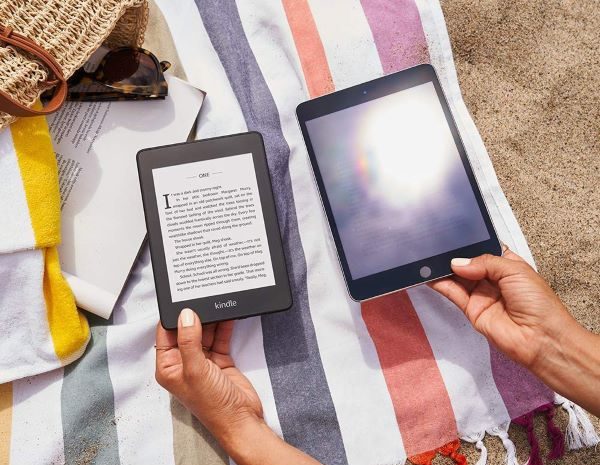 You can't have a list of the best ebook readers in Singapore without mentioning the Kindle Paperwhite (available on LifeStylePoint). It sports a deluge of impressive software features that makes it one of the smartest ebook readers around. Equipped with an X-Ray, you can easily scan characters and plots without having to leave the page. It also has a built-in dictionary for you to load up your vocabulary bank so you can ace Wordle like a champ. 
Apart from an 8GB option, the Kindle Paperwhite is also available with 32GB storage that accommodates up to 22,000 ebooks. If you eat books for breakfast, you should consider this. Another reason why the Kindle Paperwhite is such a heavyweight is its impressive battery life that can last for six weeks on one charge. If you're jetting off for a long trip, you have one less charger to include in your travel packing list!
8. Kindle Oasis – best for note-takers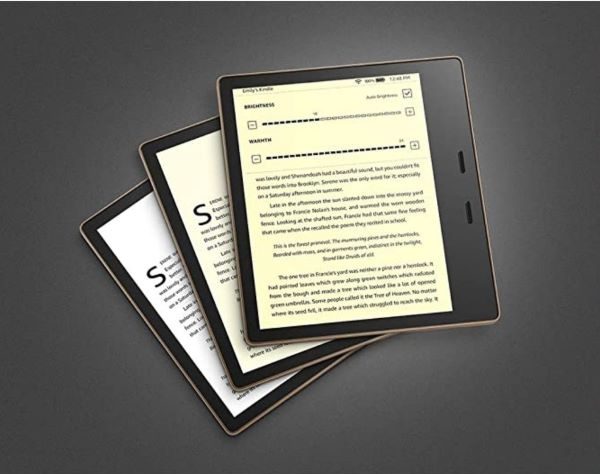 If money is no biggie, the latest Kindle Oasis (available on Tic Tech Toe) is worth shelling out for. From a crystal clear display, waterproof design, to its elegant hardware, the Kindle Oasis is superior in many aspects. That's why it is one of the best ebook readers in Singapore. It sports page-turner buttons that we haven't seen in other Kindle models, which is why this is one of the most worthy contenders vs its Kobo counterparts. 
Available in colours like champagne gold and graphite, the Kindle Oasis feels extra luxe. It is also fully waterproof, so you won't have to worry about splashes of water if the poolside or the beach is your favourite place to read.
9. Kindle basic – best for budget bookworms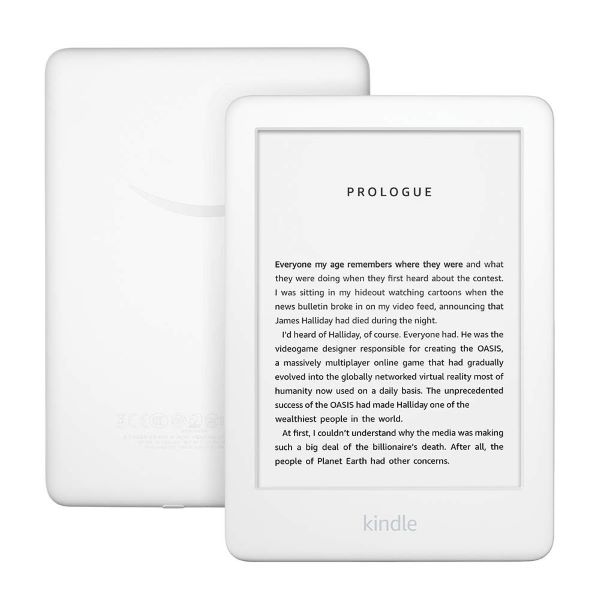 The OG Kindle Basic (available on FELIXTY) has surely come a long way from its launch in 2007. It now comes with a built-in front light that is adjustable, so bedtime bibliomaniacs can relish in their favourite titles with a display that is gentle on their eyes. The Kindle Basic also boasts an impressive battery life that lasts up to four weeks (depending on individual usage) in one single charge. We also love how lightweight and portable it is, which is the most important thing about ebook readers for bookworms on the go.
Kobo vs Kindle: Overview of the best e-book readers in Singapore (sorted by price)
| | | | | | |
| --- | --- | --- | --- | --- | --- |
| E-book reader | Screen size (inches) | Screen resolution (PPI) | Storage (GB) | Waterproof? | Price |
| Kindle Basic | 6 | 167 | 8 | No | $119.90 |
| Kobo Nia | 6 | 212 | 8 | No | $127 |
| Kindle Paperwhite | 6 | 300 | 8 or 32 | Yes | From $182.90 |
| Kobo Clara HD | 6 | 300 | 8 | No | $199.90 |
| Kobo Libra | 7 | 300 | 32 | Yes | $289.90 |
| Kobo Forma | 8 | 300 | 8 | Yes | $379.90 |
| Kobo Sage | 8 | 300 | 32 | Yes | $391 |
| Kindle Oasis | 7 | 300 | 32 | Yes | $429 |
| Kobo Elipsa | 10.3 | 227 | 32 | No | $599 |
Free E-book reader apps for your phone & iPad
1. NLB Mobile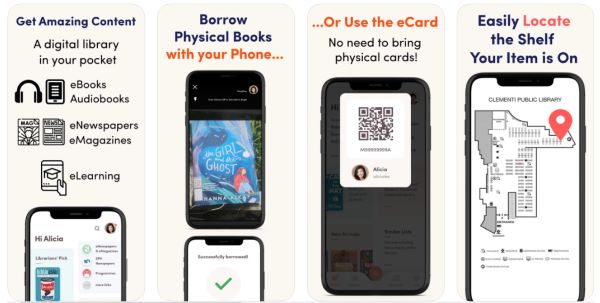 With public libraries dotting the island, it doesn't have to cost a single cent to build a reading habit. For homebodies who prefer to stay in their cribs all day, the NLB Mobile app is a godsend. This nifty app lets you browse items from the physical library, so you no longer have to walk to the nearest library. Looking for book recommendations? Check out our list of the best books to read. 
Beyond just books, NLB Mobile also offers over 800,000 ebooks, audiobooks, and emagazines like The Economist, Bloomberg Businessweek, and National Geographic. What's more, they even offer more than 6500 online courses by Udemy that you can tap on to upgrade your skills! This includes courses on software development, leadership, marketing, and programming!
2. Amazon Kindle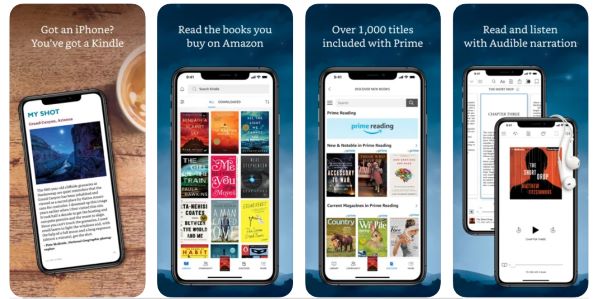 With the Amazon Kindle app, you've already got a Kindle as long as you own a phone. Simply download this app to enjoy the books you've bought on Amazon. If you're an Amazon Prime member, you can enjoy Prime Reading – a membership perk that lets you access over 1000 titles for free. On this app, you can enjoy similar features that you'd get on a Kindle device. For instance, you can make highlights and bookmark pages you want to revisit. This app also syncs easily across devices, which is a plus if you alternate between your iPad and phone! 
3. Kobo Books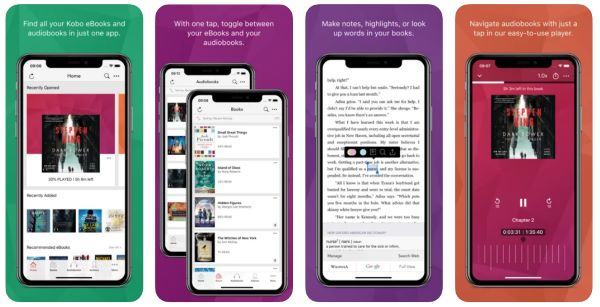 The Kobo Books app offers an impressive collection of over 6 million titles. Whether you're looking for Harry Potter novels or indie titles, Kobo Books would be your best bet. Apart from an extensive selection of books, the Kobo Books app also allows you to easily share your favourite quotes and reviews on social media. For those who drive, you can listen to audiobooks on the road with Kobo Books by connecting it to CarPlay!
Do ebook readers need a cover?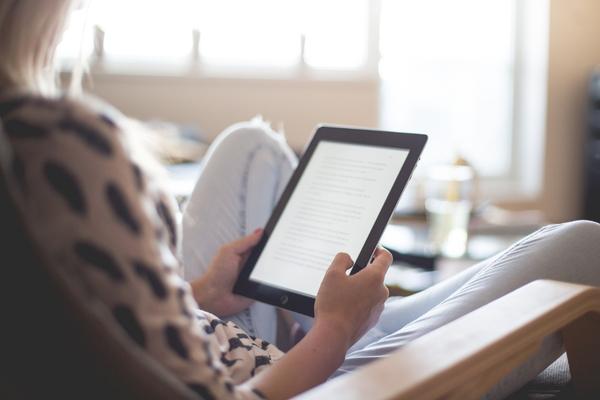 After you've gotten your hands on an ebook reader, then the next question is — does it need a cover? While the readers may have tough screens and shells, they are still prone to scratches, dents, and even cracks. As such, an ebook reader cover will help you to avoid having to pay for hefty repairs. For those seeking simple designs, opt for the Kindle covers like the GeekBite Kindle PaperWhite Smart Magnetic Cover (available on geekbite) and Kobo Clara 2E SleepCover (available on Sprint-Cass Official Store). Alternatively, those looking to make a fashion statement can get themselves quirky covers like the Aresko Kindle PaperWhite Cover (available on Aresko Official Store.sg) and Kobo Clara Drawing Cover (available on Relaxwee.sg). With these covers, your ebook readers are now well covered (literally and figuratively)!
Escape into a story with the best Kindle alternatives and ebook readers in Singapore
From Kindle alternatives like the manga-friendly Kobo Libra to the latest Kindle Oasis that you can sketch on, get lost in a novel with the best ebook readers in Singapore! If you're looking for recommendations on what titles to read, check out our roundup of the best Singlit books and the best self help books.
This article was updated on 15 March 2022. Additional research done by Phua Yi Xuan.