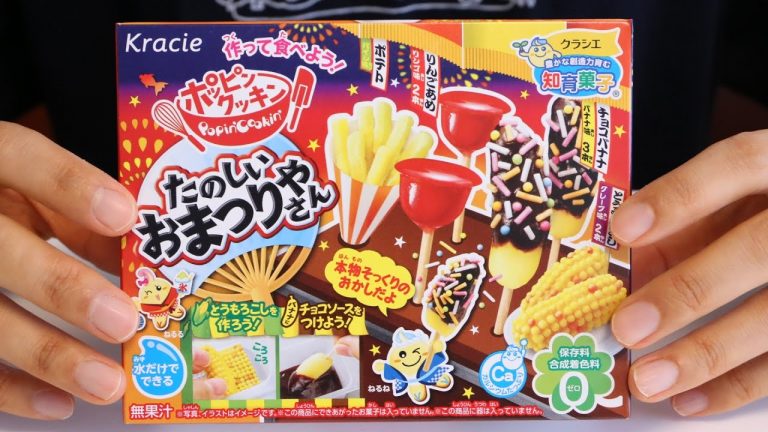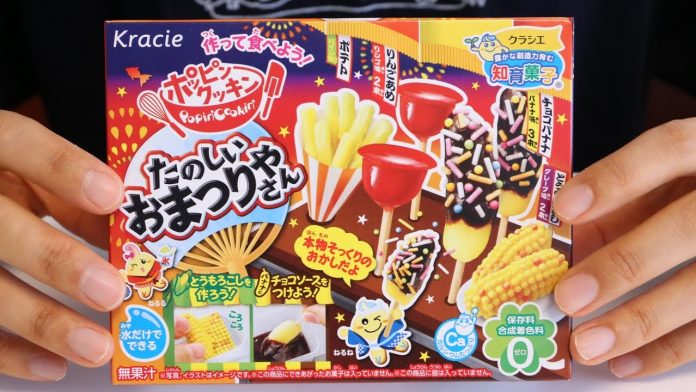 <![CDATA[
Best Japanese snacks for savoury bites and sweet treats
1. Jaga Pokkuru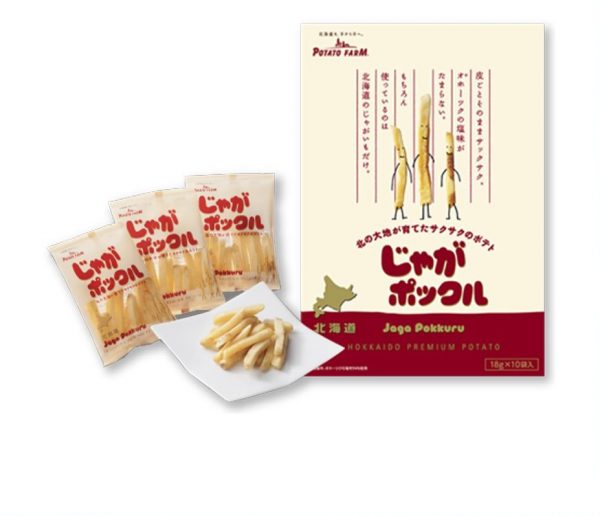 Far from being your average french fry, Jaga Pokkuru (available on OMIYAGE [Direct delivery from Japan]) is beloved because of its premium quality and ingredients used! It's prepared with hand-cut Hokkaido-grown potatoes and salt and has an authentic flavour that elevates the overall starchy flavour and crisp texture. The end result is a crunchy and scrumptious snack that keeps fans coming back for more. 
2. Tohato Caramel Corn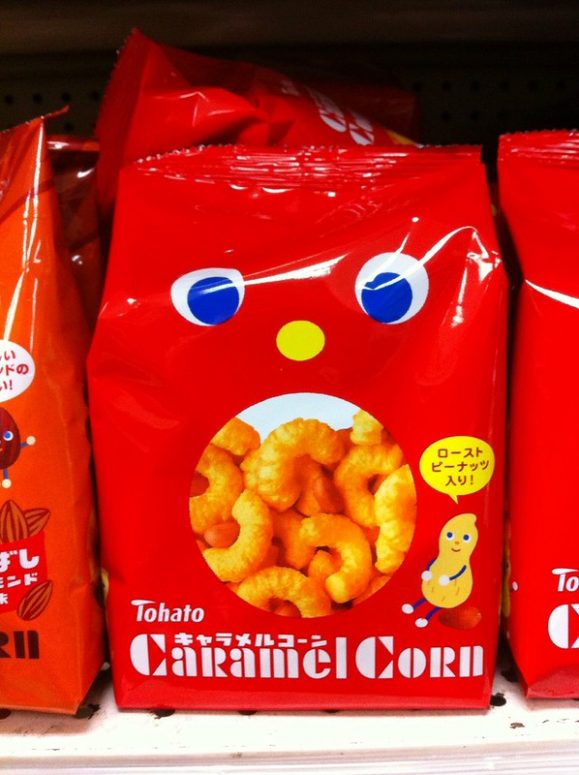 If the adorable packaging of Japanese snacks like
Tohato Caramel Corn
(available on Commerce Media Japan
) doesn't win you over, the peanut and caramel mix surely will! Instead of the buttery caramel flavour we're often used to, Tohato features a sugary sweetness that's surprisingly light on the palette. The snack's lightness complements the melt-in-your-mouth texture that makes them extremely addictive! But Tohato saves the best for last! The remaining peanut corn
chips
are doused in yummy caramel corn dust, allowing you to savour the final few bites.
3. Crisp Choco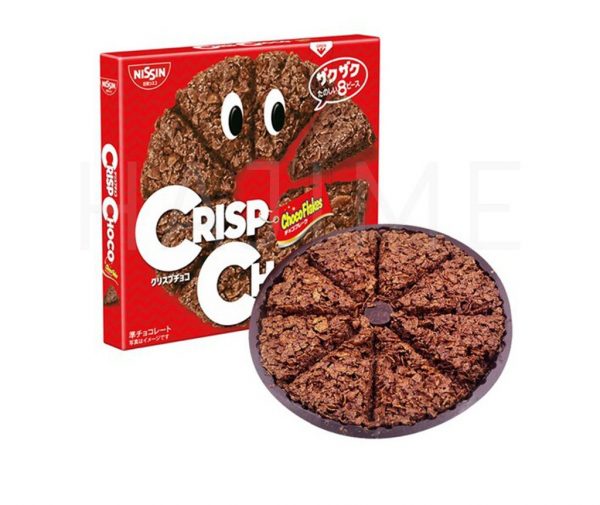 Can't get enough of corn flakes? You'll definitely adore Nissin's
Crisp Choco
(available on Hajime International Singapore
)! Coating the corn flakes in a thin chocolatey shell, Crisp Choco gives you the best of both texture and flavour. Each slice provides a satisfying cocoa sweetness and is punctuated by a soft crunch that will inevitably remind you of the texture found in Rice Krispies. As one of the most popular Japanese snacks at any party, Crisp Choco comes pre-sliced and is immediately ready for sharing.
4. Kracie Popin Cookin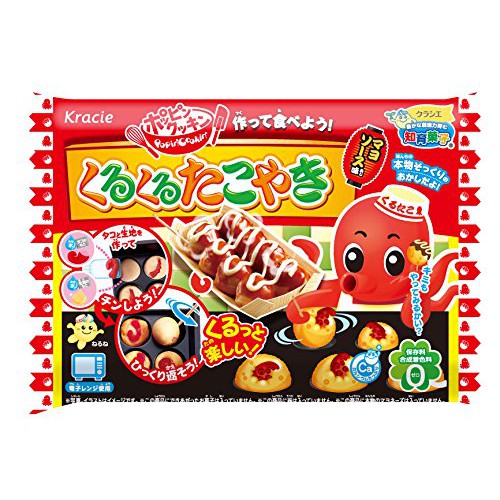 Contrary to your parents' nagging, you'll have immense fun playing with your food with
Kracie Popin Cookin
(available on Dreambook
). As one of the best innovative Japanese snacks, Kracie Popin Cookin has charmed many with its minute details and staggering variety. From sushi to burgers, discover every food type possible! It's a unique experience preparing the food as each packet includes miniature tools like piping bags, cups and bowls so you can unleash your inner Gordon Ramsey. Check out the video below to see what all the fuss is about!
5. Morinaga Salt Caramel Candy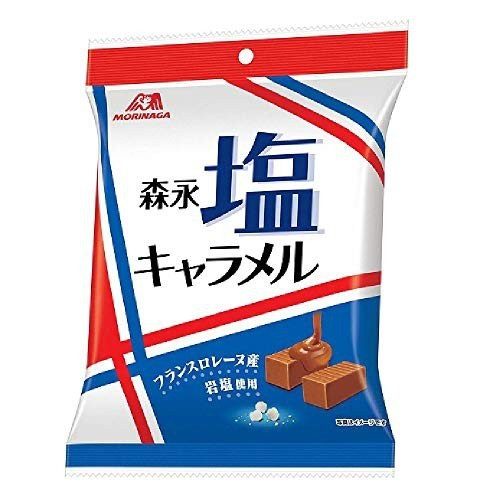 As one of the best Japanese snacks to have withstood the test of time,
Morinaga's salt caramel candy
(available on Japanese cosmetics purchasing)
is certainly worth a taste! Morinaga has indulged candy lovers with its signature caramel flavour since its introduction in 1913. With rock salt sourced from France, its salt caramel candy adds a twist to their usual caramel candy! This chewy candy has the perfect blend of salty and sweet that is sure to be a crowd-pleaser.
6. Shiroi Koibito (White Lover)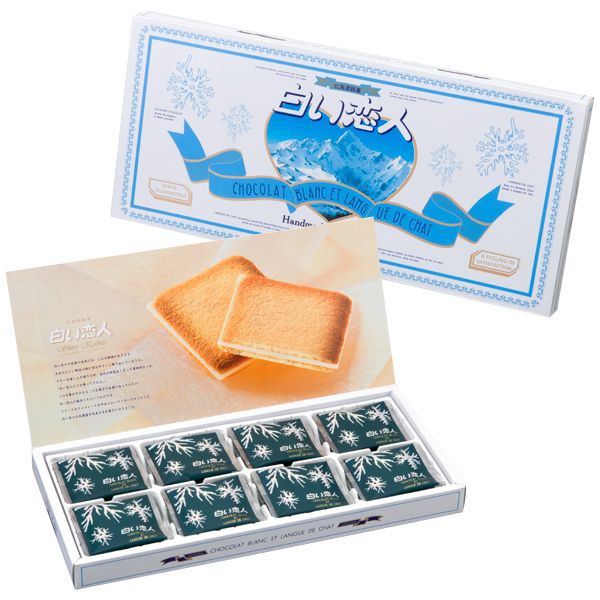 As far as European style cookies go,
Shiroi Koibito
(available on Dreambook
) is one of the best Japanese snacks money can buy! A beautiful blue and white coloured box houses square-shaped cookies made with white chocolate sandwiched between butter
biscuits
. Overall, the snow-inspired packaging and strict quality assurance play a huge part in establishing Shiroi Koibito
as a glamourous souvenir gift! Given the cookie's cult following, it's no wonder there's an amusement park and museum dedicated to these popular Japanese snacks in Hokkaido.
7. Royce Chocolate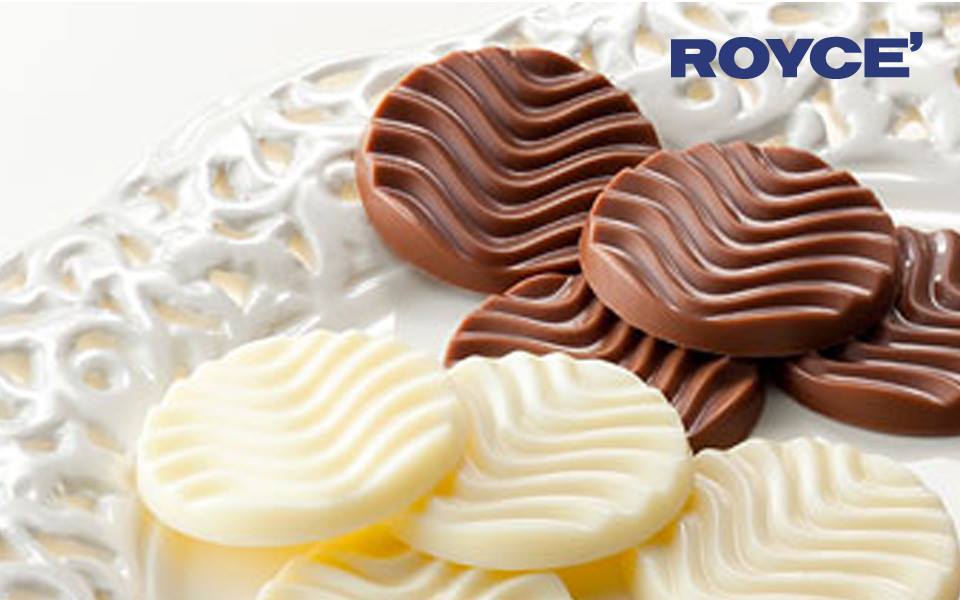 Royce Chocolate is regarded as one of the best Japanese snacks by chocoholics for its emphasis on cocoa richness! Famous for their Nama Chocolate products that boast the freshest ingredients from Hokkaido, you'll be hard-pressed to find rival brands that matches Royce's decadence. From adding hints of liquor to coating potato chips in chocolate, you'll be spoilt for choice when browsing through their product line! Need recommendations? For white chocolate lovers, check out
Royce Pure Chocolate
(available on
HoshiiiJapansg
). Satisfying sweet tooths with their perfect blend of Hokkaido milk and cocoa, Royce uses mild cocoa amounts so the white chocolate's sweetness isn't overpowered.
8. Unique Kit Kat flavours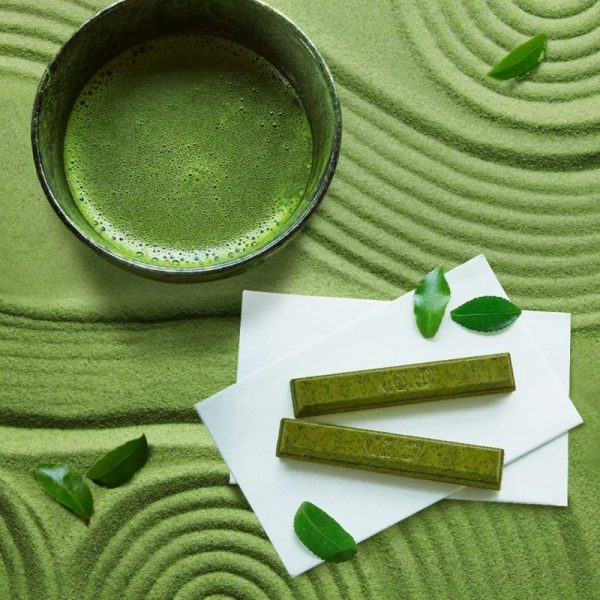 No best Japanese snacks list would be complete without including Japanese Kit Kat! Despite originating from the United Kingdom, Kit Kat amassed a massive fanbase in Japan because the name sounds like the phrase
Kitto Katsu
, which translates to 'never fail'. This catapulted Kit Kat to the top of the Japanese market as pre-examination good luck charms for millions of students. From matcha and cheesecake to wasabi and sake, the sheer variety of
Kit Kat
(available on Commerce Media Japan
) flavours available promises something for everyone!
9. Pocky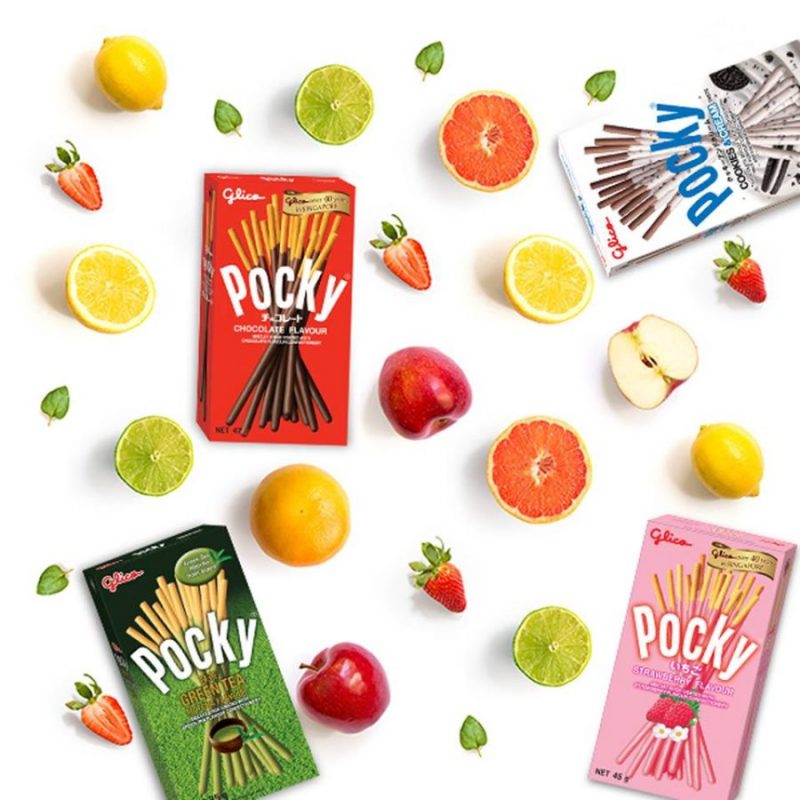 If you can't get enough of flavoured biscuits, you have to check out
Glico's Pocky
(available on ruby03060306.sg
)! These popular Japanese snacks, which debuted in 1966, have achieved global success with its quirky flavours and instantly recognisable packaging. From classic flavours like chocolate and almond, today's Pocky product line includes everything from Pocky white peach and strawberry
(available on
Dreambook
) to Pocky blueberry (available on
S3Beauty
). Glico has done a remarkable job at making snacking on Pocky so addictive — no one can resist a nibble at these crunchy icing-tipped biscuits!
Nothing but the best Japanese snacks await
Spice up your day at home with your favourite Japanese snacks. Craving for more sweet desserts while at home? Try these easy bubble tea recipes to make! Done snacking? We know how hard it can be to decide what to eat every day. Make mealtimes a breeze with these yummy meal prep ideas and get all your buys from Shopee's fresh and frozen groceries delivery!]]>