If you've seen the now-familiar grids of green, yellow, and black (or white) popping up across your social media feeds, you probably already know what they're about. All hail Wordle – the viral word game that has taken the universe by storm. This simple, bite-sized puzzle has quickly become our latest obsession. The game is limited to one word a day, so some of us Wordle-crazed peeps would even start playing it at the stroke of midnight. If you are one of the millions of people logging in daily to get your Wordle fix, here are the best Wordle games in Singapore and other spin offs to try.
How do you play Wordle?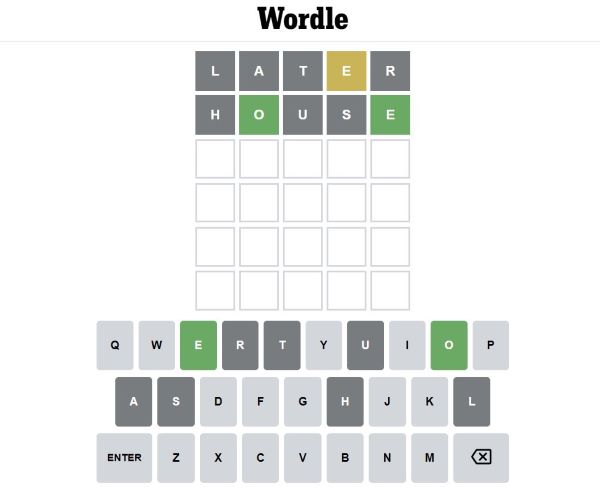 The rules for Wordle are simple – you get six chances to guess a five-letter word. If you get the right letter at the correct spot, it'd turn green. If you get the right letter at the wrong spot, it'll turn yellow. If it turns dark grey, it means the letter isn't in the word. There's only one word a day, so God forbid you spoil the rest of the world if you get the answer at midnight. That's why results are shared in these mysterious yet iconic coloured grids – which was what piqued the interest of many in the first place. When I saw friends posting it online, I immediately searched for Wordle on the App store. Turns out, Wordle is a web-based game that you can play on your browser. 
Tips on how to win at Wordle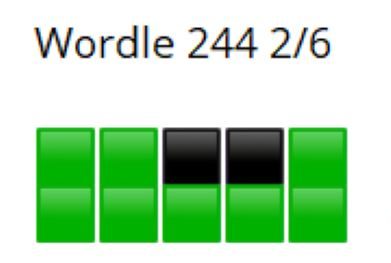 Choose your first word wisely
With only six chances to guess the word, every try counts – especially your first word. It's highly recommended to pick a word that includes many vowels and frequently used consonants. According to TikTok user crvlwanek who did some computer science research, 'later' is the best starting word to use. There are also players who argue that 'irate', 'teary' and 'stear' is the best starting word to use. If you want to eliminate vowels, try words like 'audio', 'adieu' and 'ouija'.  
Try different starting words
No matter what the touted best first word is, the answer changes every day. So, trust your gut and try out different starting words each day! Who knows, you might just hit the jackpot on your first try. 
Avoid repeating grayed out letters 
Pay attention to the colours of the letters and try not to waste your chances by repeating the letters that have already been grayed out. That said, you can still try different words that don't exactly match the greens and yellows to eliminate letters if you're stuck!
Strengthen your vocabulary
With weird words like 'caulk' coming out after NY times took over, we might encounter words of the day that we've never heard of. That's why the key to winning at this game is to get more acquainted with the language and expand your vocabulary by reading widely!
Are there different Wordle games?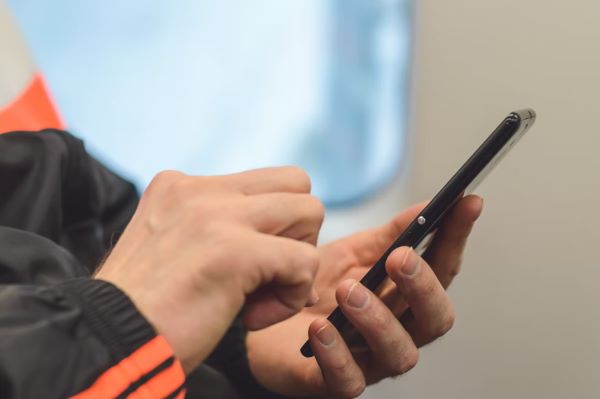 Can't get enough of Wordle? If you're itching to guess more than one word a day, you'll be pleased to know there are variants out there that even include a Singapore local slang version! Math geeks can nerd out with mathematics Wordle variants like Nerdle and Primel, while geography enthusiasts can show off your knowledge with games like Worldle and Geodle. We even have puzzles like Squirdle for Pokemon fanatics to unleash their inner Professor Oak! To satiate your appetite for the game, we've sussed out the best Wordle games in Singapore to camp at midnight for.
Best Wordle games in Singapore
1. Word-leh!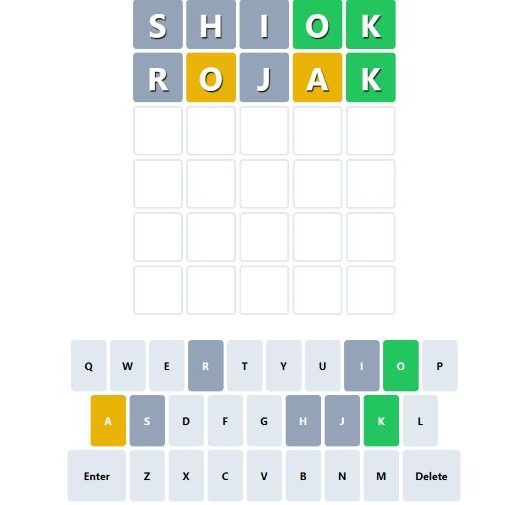 Hear me out – maybe your angmor is sibei power, but have you ever put your Singlish to the test? To see how you'd fare, give Word-leh! a try. Similar to the original Wordle puzzle, this Singlish variant lets you guess the Word-leh! in six guesses. While English guesses are accepted, the answer for this best Wordle game in Singapore will always be a Singlish one. Popular first word guesses include bojio, shiok, and rojak! The catch is, even when you're at your wits ends, googling "word with xxx" might not exactly give you an answer. 
2. Geodle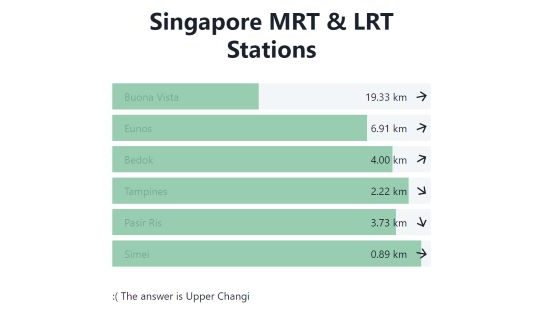 Think you have the MRT and LRT map at your fingertips? Challenge yourself to Geodle, one of the best Wordle games created by a Redditor in Singapore. This game was inspired by a Wordle spinoff, Worldle. Similar to the Wordle puzzle, you get six tries to guess the location. However, instead of showing you the correct letters, the distance and direction towards the correct location will be shown. As you can see from the above attempt, your fellow Westsider is kinda clueless about the geographic situation of the East. 
Other Wordle-inspired games to try
3. Quordle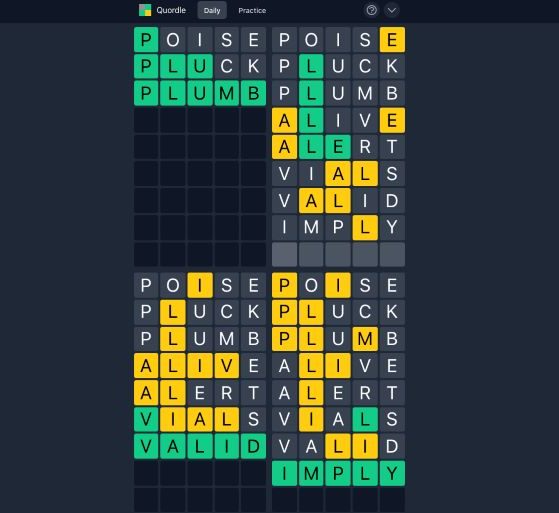 Is Wordle too easy for you? Amp up the difficulty level with Quordle – touted 'Wordle on steroids' by fans of the game. Instead of one word, six guesses, Quordle makes you guess four words in nine tries. If you need a brain workout, gather your seasoned Wordle kakis to take up this challenge together! If you can solve this at the first attempt, then hats off, you are really zai. If this is too hard, you can attempt Dordle first – another best Wordle game in Singapore that lets you guess two words in six tries.
4. Hello Wordl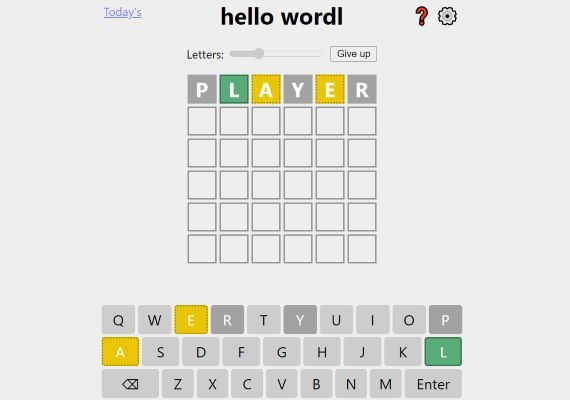 If one word a day is not enough for you, enter Hello Wordl which gives you unlimited rounds. While there's also a daily word to solve like the original Wordle game, you can switch to random mode on Hello Wordl to get as many puzzles as you want. After you've solved a word, you can share the unique puzzle to your friends to see who's the smartest. Furthermore, you can adjust the difficulty level of this best Wordle game in Singapore by increasing it to up to 11 letters or lower it to four letters. 
5. Crosswordle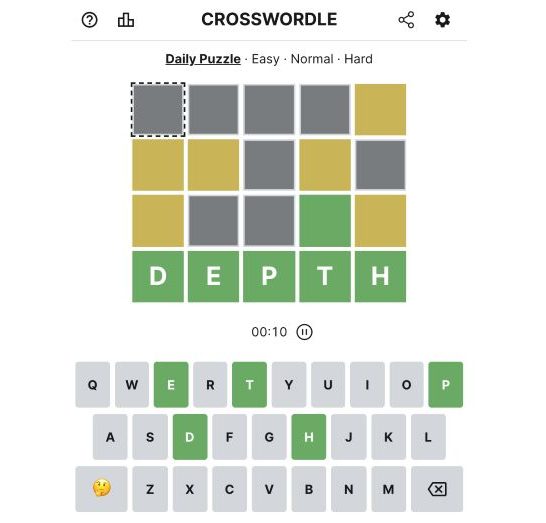 Marry Sudoku to Wordle and you'll get Crosswordle – another Wordle inspired game. Unlike most Wordle puzzles on this list, Crosswordle takes more of a spin. The rules go like this: recreating a Wordle grid, the final answer is shown. What you'll have to do is work backwards and figure out what might be the previous guesses based on the colours of the grid! This is one of the best Wordle games in Singapore that makes you rack your brain. Psst, there's also another version of Crosswordle that features a crossword style Wordle game. 
6. Queerdle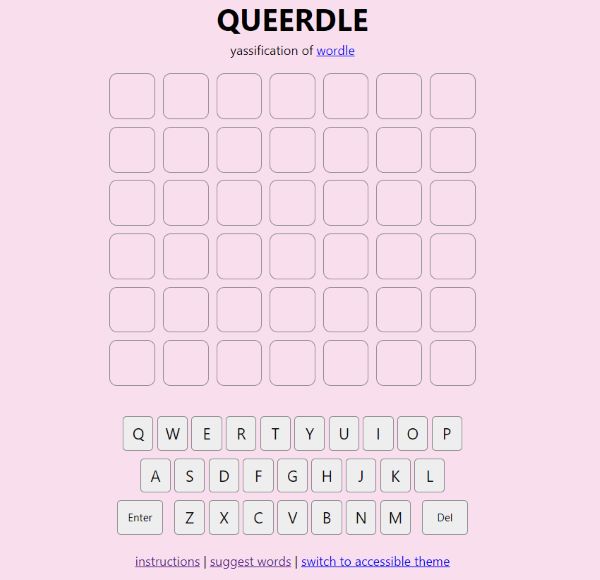 Subtitled the 'yassification of Wordle', Queerdle is the LGBTQ+ version of the original game. This Wordle variant lets you guess any word or slang ranging from for to eight letters. In fact, the creator disclaimed that there may be two words put together too. You can even suggest additional words to be added to the game via an online form! 
Wordle-inspired games for math enthusiasts
7. Nerdle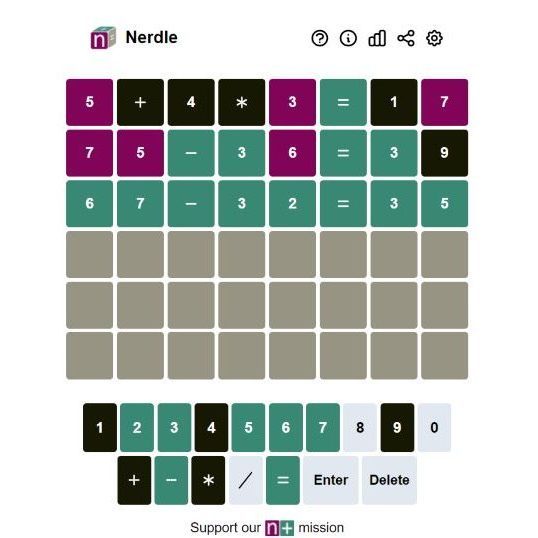 If you're more of a mathematician than a linguist, Nerdle might just be your cup of tea. Instead of letters, Nerdle plays with numbers. Each guess in Nerdle is a calculation – so your answers have to compute mathematically. Like the Wordle game, Nerdle also gives you six tries and shows you which number or symbol is at the right or wrong spot. There are nine columns in Nerdle, but you can adjust the settings to make it easier with mini Nerdle, which only has six columns. 
8. Primel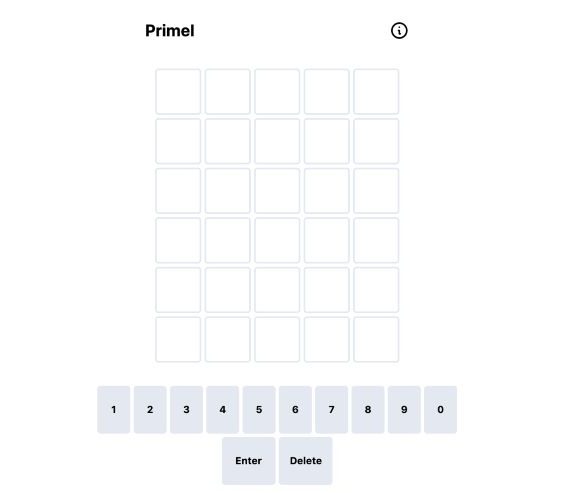 Primel is another Wordle based game for Mathematics fans to try. Instead of equations, you have to guess a five digit prime number. To refresh your memory, prime numbers are numbers that are only divisible by itself. With only single digit prime numbers off the top of my head, this is easily the hardest on this list for math noobs like yours truly.
Wordle-inspired games for geography enthusiasts
9. Worldle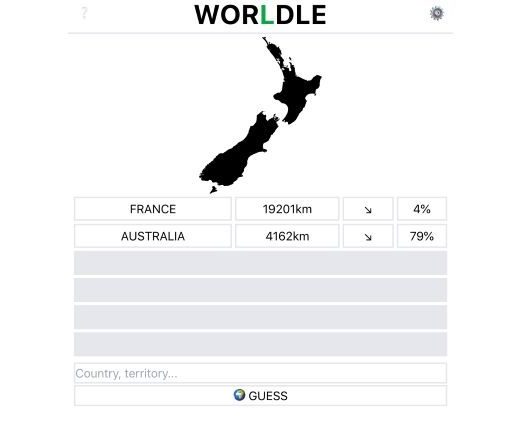 Channel your inner Max Zeng with Wordle – a geography based Wordle variant. You have six guesses to get the country or territory of the day! With each guess, the distance and proximity to the correct answer will be shown. For those who want more of a challenge, play around with the difficulty modifiers such as hiding the country image!
Wordle-inspired games for Chinese-speaking folks
10. Pin Yin Cai Cheng Yu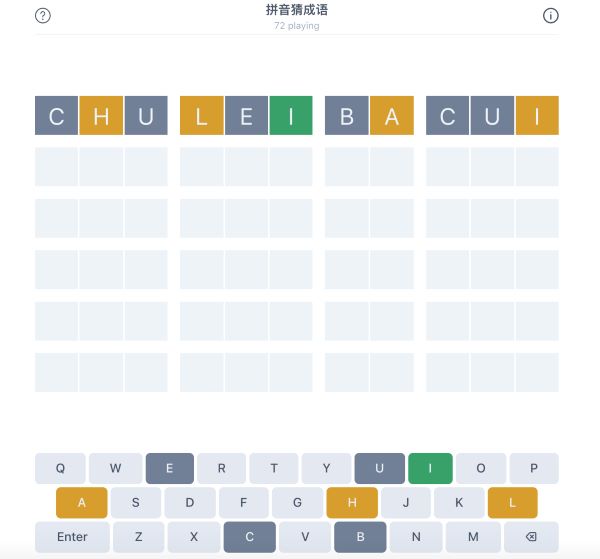 This one's for our bilingual friends out there. It's time to see if the cheng yu you memorised back in school for Chinese compositions are still in the bank. It may seem tough looking at blank squares and trying to think of a Chinese idiom, but here's a trick. Just zam random pinyin words to see what letters there are and make it out from there! 
11. Chengyu Wordle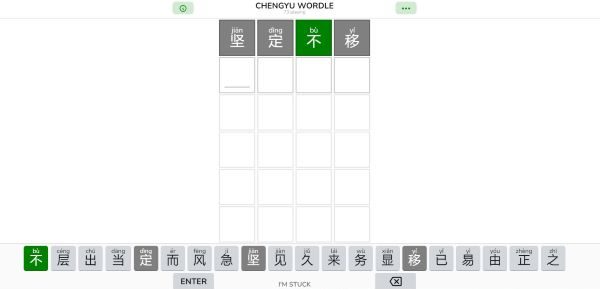 If the pinyin version is too easy for you, try Chengyu Wordle, one of the best Wordle games in Singapore. It gives you a row of Chinese characters that could make up the Chinese idiom, and you have to put them together to make a guess. Unlike the pinyin Wordle game, you can't just jumble random words together and press enter. It has to be a legit chengyu for it to go through. If you can't think of any, click on the "I'm Stuck" button to get a hint! 
Wordle-inspired games for hobby enthusiasts
12. Lordle Of The Rings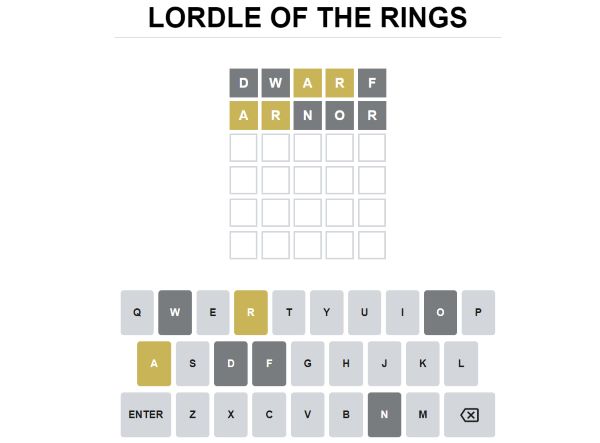 Calling out to all Ringers, put your LOTR knowledge to good use with Lordle Of The Rings, a Wordle variant that's based on the film. You can use any five-letter words, including names, from the main text of Lord Of The Rings. Possible guesses include characters like Rohan and Frodo. Play this best Wordle game with your fellow Tolkien fans in Singapore! 
13. Taylordle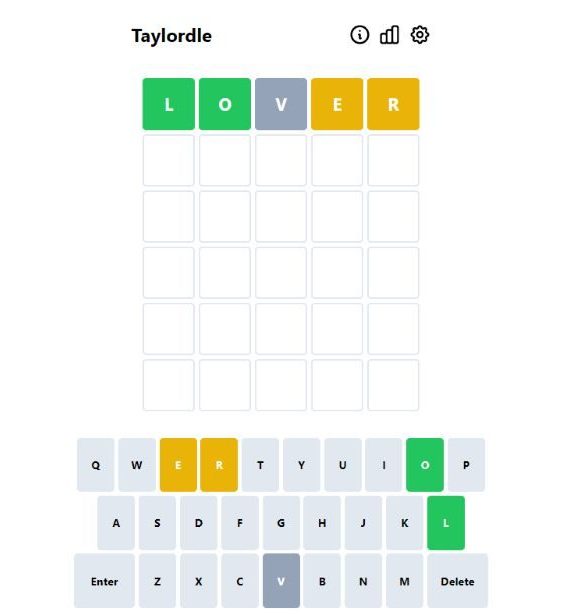 Swifties who can memorise the lyrics to all of Taylor's songs, Taylordle is for you. From five-letter word albums, lyrics, to song titles, this Wordle puzzle lets you guess all things Taylor Swift. Share this best Wordle game with your Swifty friends in Singapore to see who gets it first! 
14. Squirdle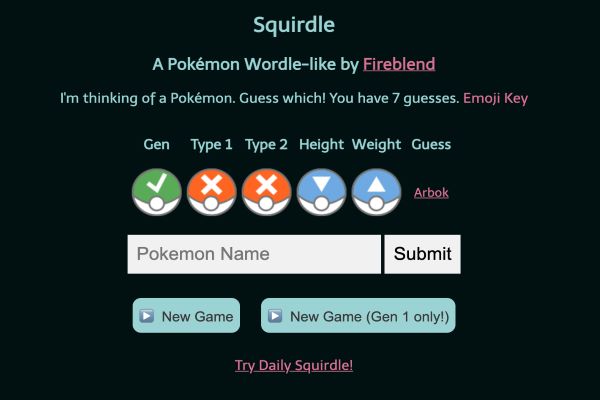 Die hard Pokemon fans pride themselves on knowing almost every Pokemon that's on the Pokedex, and you'd even know their types and which generation they're from. If that's you, you'll ace Squirdle, one of the best Wordle games that's based on our childhood favourite cartoon in Singapore! You have eight guesses to get the Pokemon of the day. Each guess will bring you closer to the correct Pokemon by showing you if it's of the correct generation, types, and whether it's heavier, lighter, taller, or shorter. For OG fans who only know the Kanto region, you can even adjust the settings to limit the Pokemon to generation one! 
15. Bikle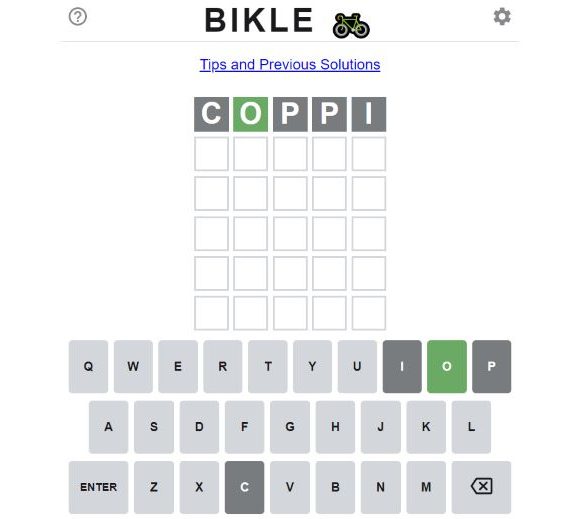 Bikle is a Wordle variant for cycling enthusiasts – if you love cruising around the island on your city bike or foldable bike, take on this Wordle-inspired game to channel your love for the sport! The game is premised on renowned male and female cyclists whose surname contain five letters. This spans from cycling legends from the past to today's famous cyclists! 
16. Wizarding Wordle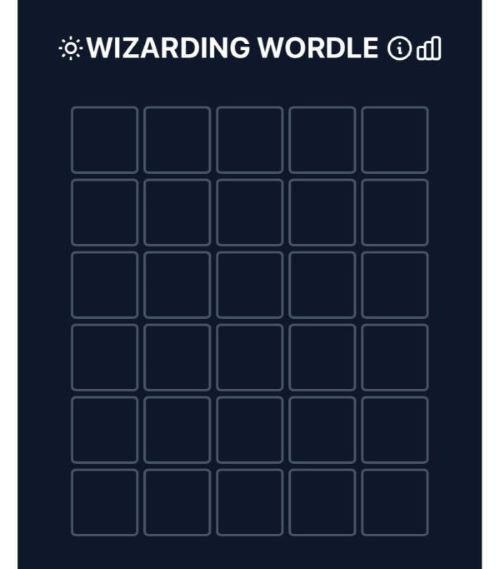 Potterheads can nerd out with Wizarding Wordle – the Harry Potter version of Wordle where you can guess any word and spell from the wizarding world or names from Harry Potter and Fantastic Beasts. This is one of the best Wordle games that you can play together with your fellow Hogwarts wannabes in Singapore. The word of the day could be anything from Snape, Dobby, to Accio – so make your choices wisely. 
17. Star Wordle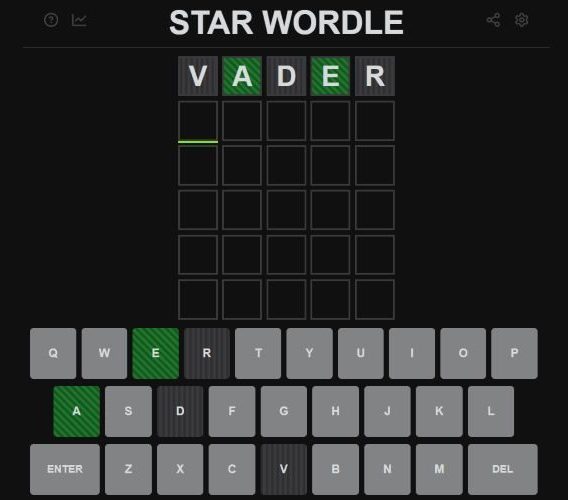 The Star Wars fandom is huge – which is why there's no surprise that there's a Star Wars version of Wordle – Star Wordle. Throw in guesses like Darth and Vader to inch towards the word of the day! Now, we're just waiting for a Marvel themed Wordle so we can show off our knowledge of the multiverse.  
Geek out with the best Wordle games in Singapore
From Nerdle, Squirdle, to Absurdle, there's a Wordle game for everyone! Looking for more fun games to play with your friends? Check out our list of the best PC co-op games like Overcooked and Cuphead.  Running out of things to do with your partner for the weekend? We've got you covered with the best couple games to play at home!