Picking the right baby diapers for your newborn can be overwhelming. How do you choose the best diapers for your little one anyway? As with other baby items, it depends on your priorities. You may be looking for an overnight diaper (check out #1 Pampers newborn diaper) that is extra-absorbent and yet gentle on your baby's skin at the same time or you may be looking for the best one for your bub's sensitive skin. Whichever it may be, explore some of the best newborn diapers in Singapore for your babies to wriggle and boogie comfortably in!
How to choose the best diaper for your newborn?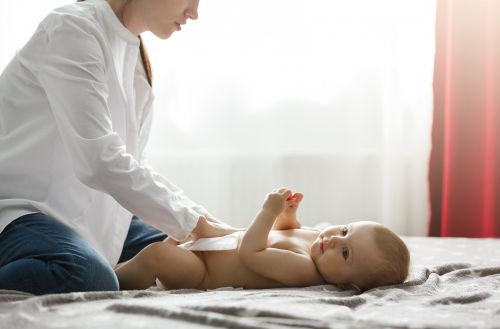 1. Overnight
Overnight diapers are usually more absorbent than daytime diapers. If you're lucky enough and your child sleeps through the night, then overnight diapers are one of the best newborn diapers to own as they can keep your baby dry for up to 12 hours.
2. Wetness indicator
Some diapers are designed with a wetness indicator — which are coloured lines that turn a different shade when the diaper is wet. This is a good indicator for new parents as it signals to them that it's time for a nappy change.
3. Sensitive skin
Tried some diapers only to realise your baby's skin is breaking out in angry red rashes? This could be a result of irritation from stool or urine or bacterial infection. There are many diapers that are gentle and extra-breathable so that your babies' bums don't become a spot for bacteria to fester. Check out the Pampers newborn diapers (#5) which are manufactured with calendula to shield your baby from bacteria.
4. Eco-friendly
Take the extra step and use eco-friendly or reusable diapers! Not only do you reduce wastage but also end up saving (a lot!) in the long run. Reusable diapers are also chemical-free and will not irritate your babies' skin.
Best newborn diapers for overnight use
1. Pampers Baby Dry Diapers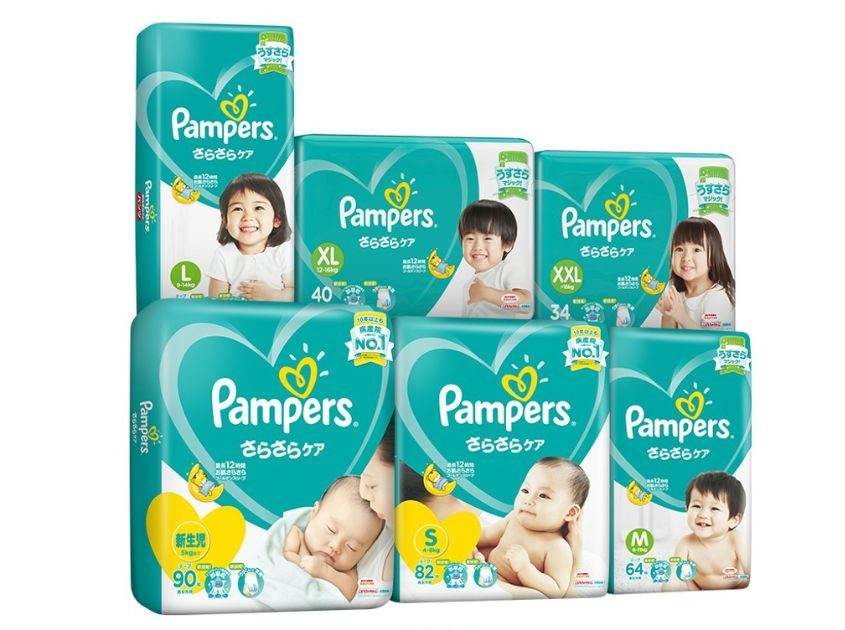 The Pampers Baby Dry diapers (available on Pampers Official Store) are one of the best overnight Pampers diapers in Singapore. The special gel technology in these diapers can absorb wetness almost instantly and minimise the pee contact with your baby's skin for up to 12 hours! These Pampers newborn diapers are gentle on the skin without causing any skin friction. While the 2x stretchy tapes will secure your baby and prevent leaks through the night.
2. Huggies Gold Diapers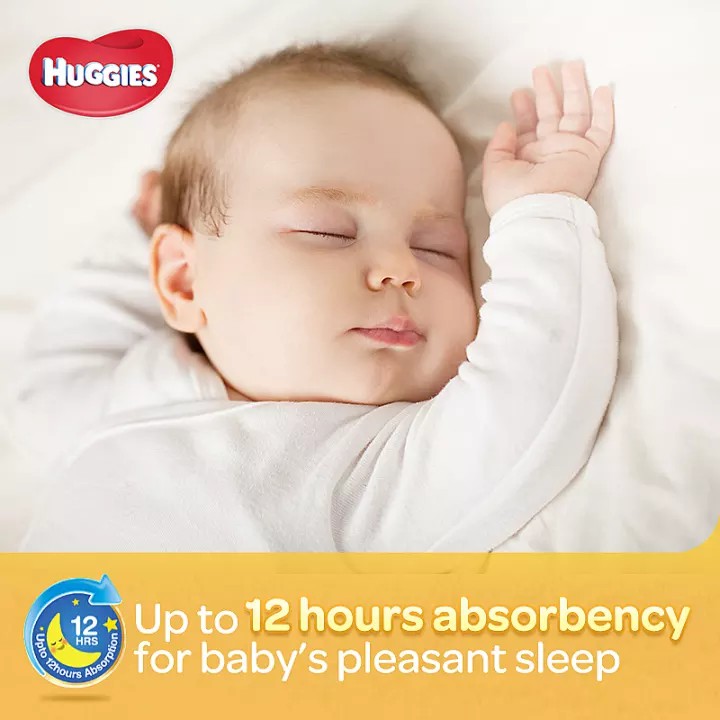 You don't want to be rudely woken up by the smell of pee or worse, a poop explosion! Although both are inevitable, some diapers can do a better job at minimising the effects compared to others. Huggies Gold diapers (available on Huggies Official Store) boast 12 hours of overnight absorbency for a night of uninterrupted sleep for your baby and yourself. These diapers are also hypoallergenic and come with a breathable cover to keep your little one's skin healthy, dry and fresh through storms of release! The useful wetness indicator is another reason to invest in these best newborn overnight diapers.
3. Rascal And Friends Tape Diapers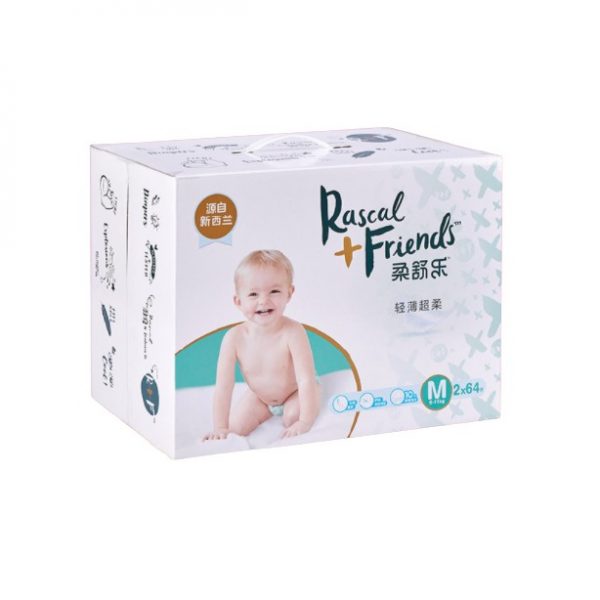 Everyone loves the convenience of overnight diapers in Singapore! With Rascal And Friends tape diapers (available on Sgsmustbuy) and its innovative absorbency channel, you won't have to fret about accidental overnight leakages. Thanks to its use of SAP super absorbents, all moisture is drawn away from your little one and is immediately absorbed by the nappy! Did we also mention their diapers feature a breathable backsheet and feather soft materials? Overall, it's this winning combination that makes Rascal And Friends' tape diapers the ideal choice for overnight diapers in SIngapore that your tots will surely love.
Best newborn diapers with wetness indicator
4. Nepia Genki Premium Soft Diapers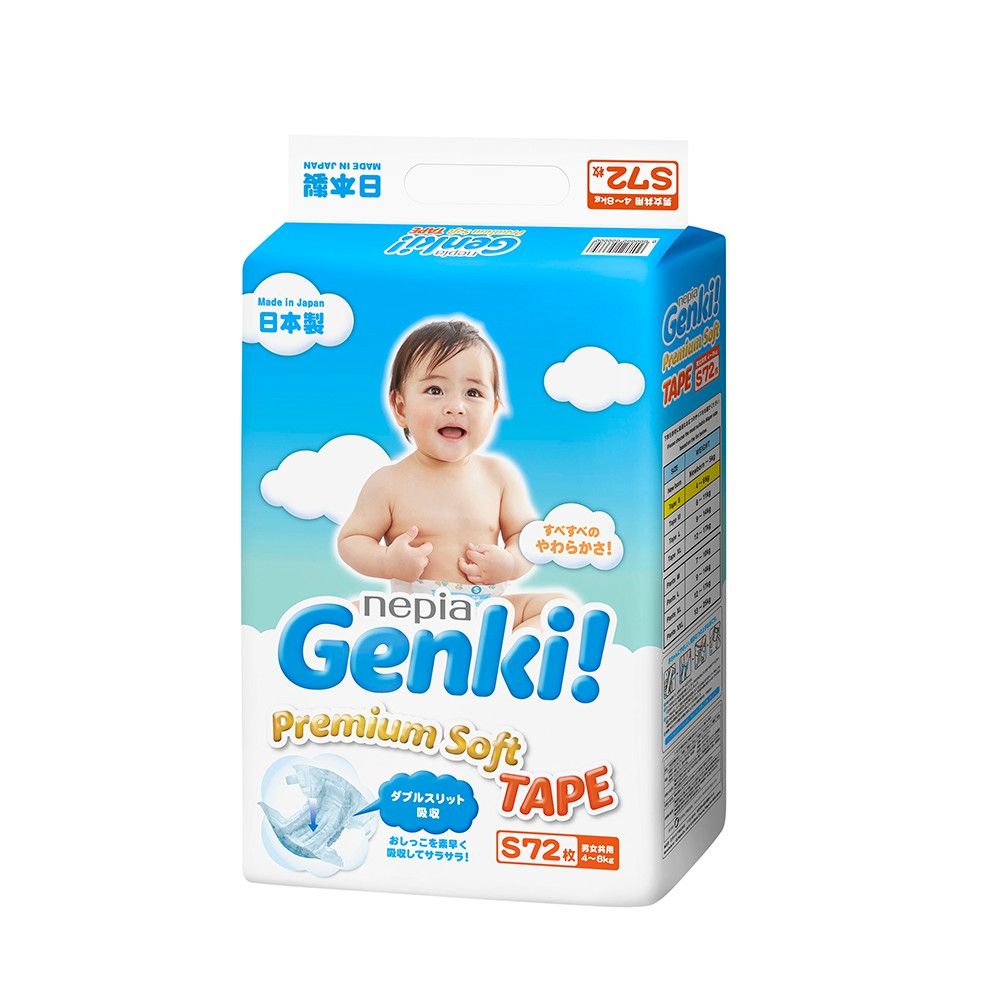 Wetness indicators in diapers act as useful hints so you know when your baby's diaper needs to be changed. The Nepia Genki Premium Soft Diapers (available on Nepia Official Store) comes with a design that changes from yellow to blue after each wee — signalling to parents that it's time for a nappy change. These Genki diapers also come with super elastic waistbands for a snug fit plus it also features a back and side leakage block so your little one stays comfortable and genki (happy and energetic) all day!
5.  Merries Tape Diapers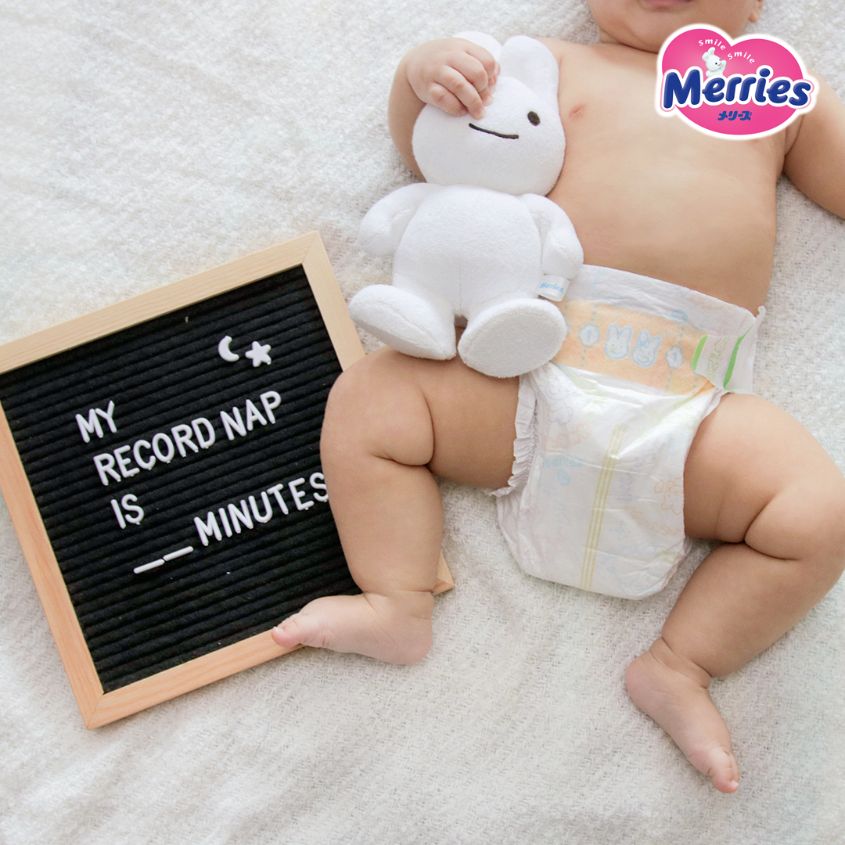 If you've been searching for popular disposable diaper brands, then you would have definitely come across the popular diaper brand, Merries. The Merries Tape diapers (available on Merries Official Store) are gentle, absorbent and breathable. These diapers also sport colour-changing indicators to indicate when it's time for a nappy change — the yellow line (in the image above) will change to dark blue when your baby has peed. These Merries diapers will also help circulate heat and moisture better, leaving your baby dry between nappy changes.
Best newborn diapers for sensitive skin
6. Pampers Premium Care Range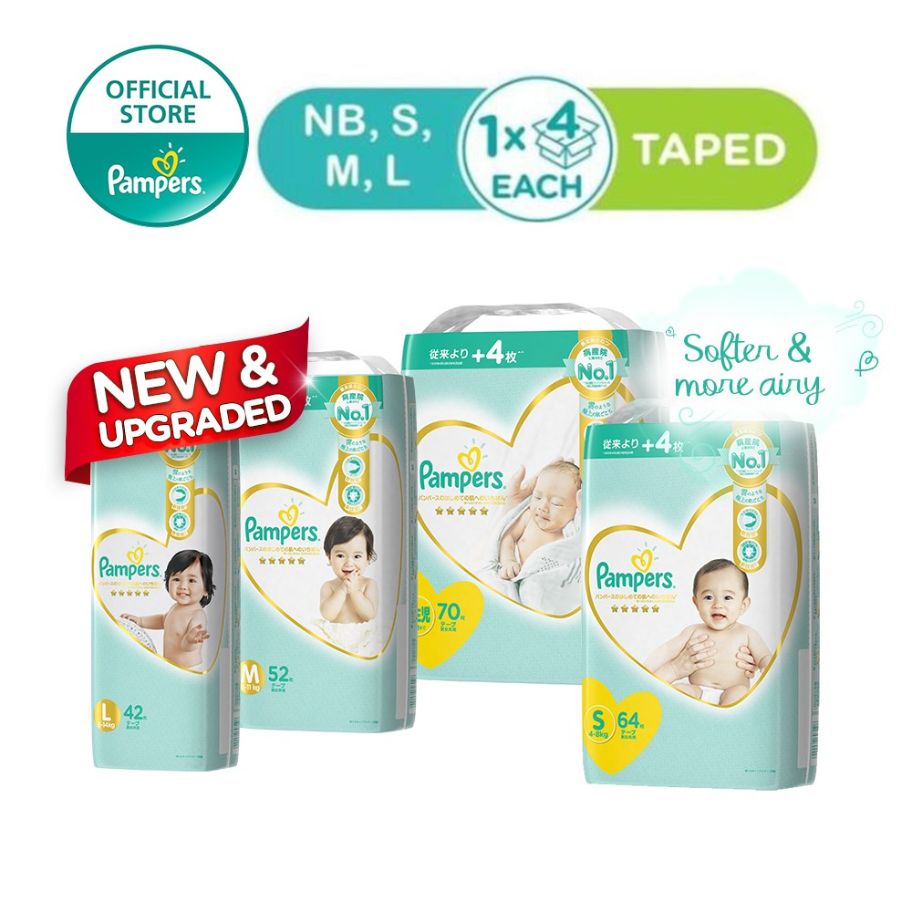 Noticed the first signs of angry diaper rashes on your baby's skin? They could be caused by several reasons including prolonged contact with stools or urine in a wet nappy. Invest in a diaper that's extra-gentle on your baby's delicate skin. The Pampers Premium Care Diapers (available on Pampers Official Store) is made with calendula essence that helps to shield your baby from bacteria. Calendula can also relieve your baby of any diaper rash and keep them comfortable. This feature, together with its elastic comfort fit makes this Pampers newborn diaper a must-own for babies with sensitive skin.
7. Huggies Platinum Diapers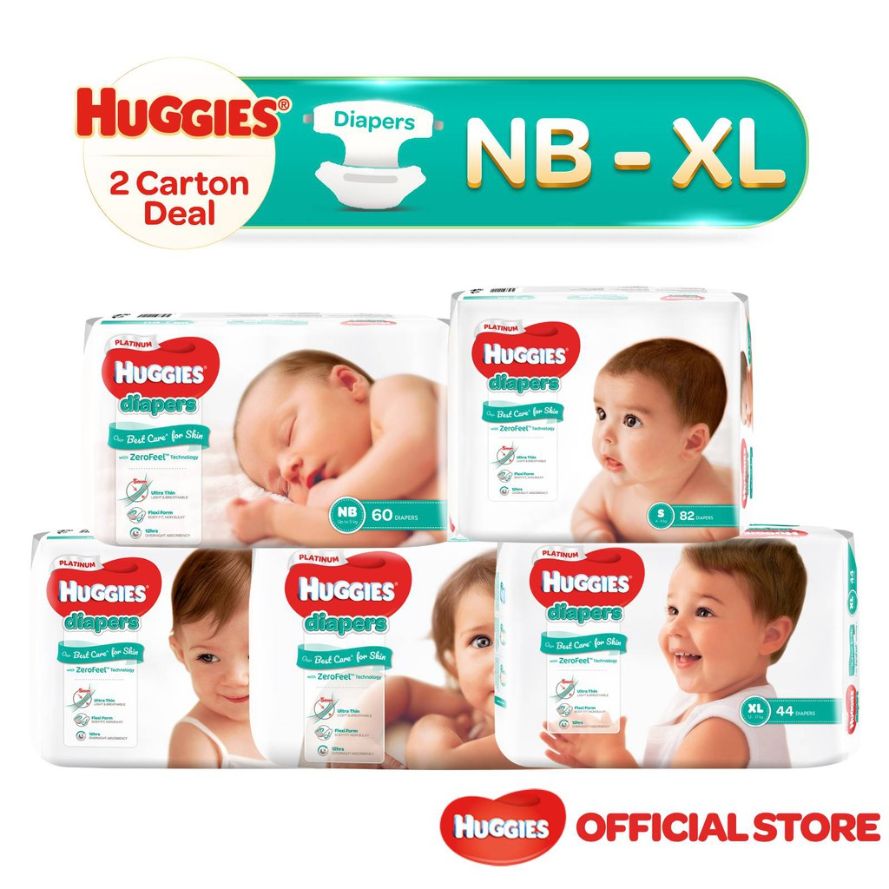 The Huggies Platinum Diapers (available on Huggies Official Store) have been proven to eliminate factors that could cause a diaper rash. These Huggies diapers are ultra thin, light and breathable, reducing the chance of the soiled surface coming into contact with your baby's skin. Moreover, they also come with a cottony air fresh layer to eliminate dampness and keep your baby's tush feeling fresh and dry all day.
8. Drypers Premium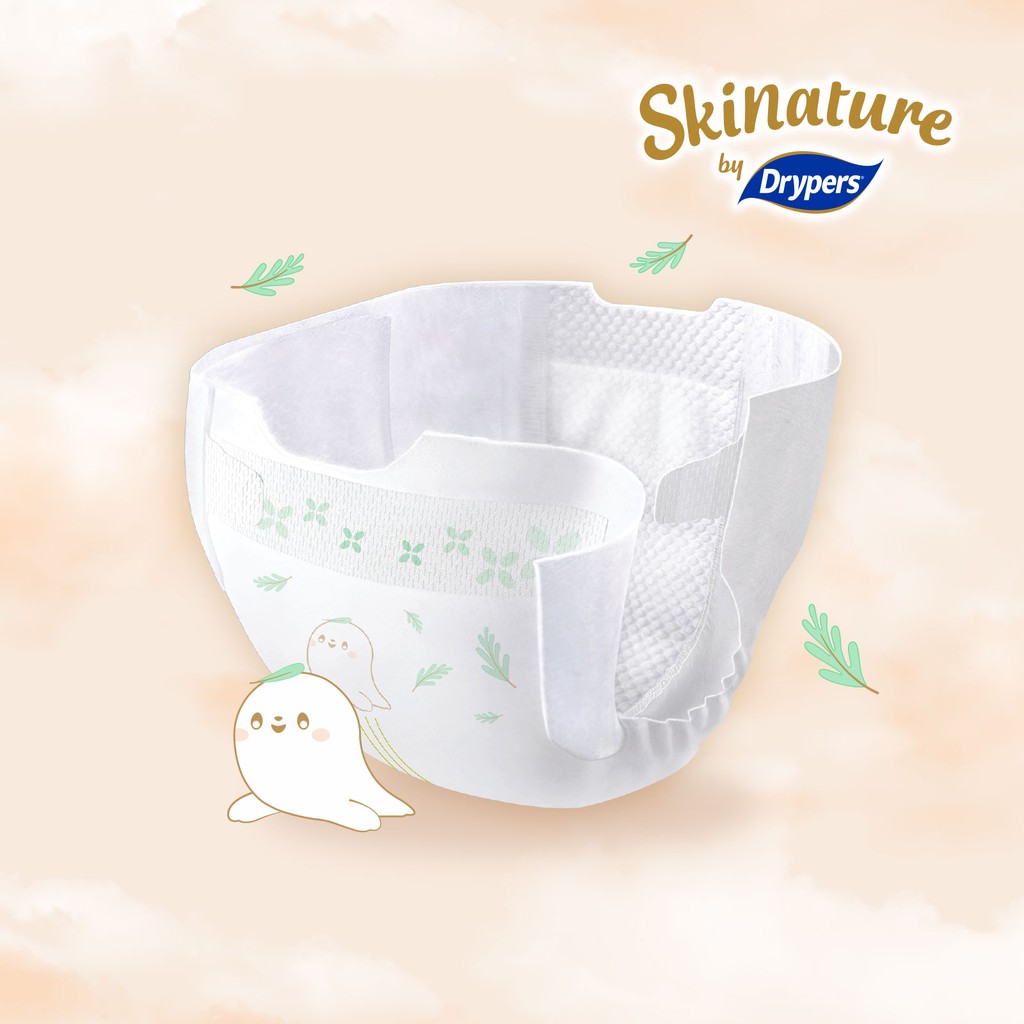 It's no surprise that a newborn baby's skin is the most susceptible to allergens in the first few months of life. The Skinature by Drypers Premium Baby Diapers (available on Drypers Official Store) is free from common allergenic substances that can result in redness or rashes. These Drypers diapers are also one of the best newborn diapers to help heal the belly button faster. It comes with a special cut-out design that prevents abrasion from the diaper. This in turn protects the umbilical cord stump, allowing it to heal faster.
9. Charnins Diapers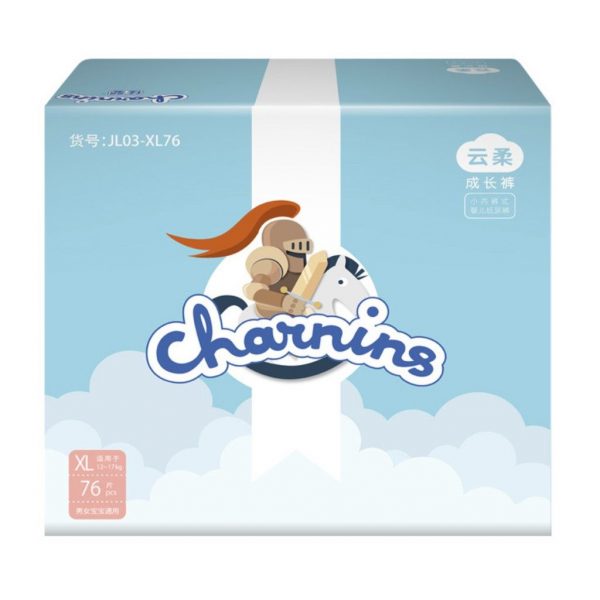 One of the most affordable diaper brands in the market, Charnins diapers (available on Acebabe Official Store) is ideal for daytime use. Ranging from S to XXXL sizes, these diapers come in different sizes with a stretchable waistband for a snug fit. Gentle and soft on the baby's skin, its main benefit is its ability to help prevent diaper rash while keeping babies dry and clean. These diapers are perfect especially for little ones with sensitive skin!
Charnins diapers also rate high in breathability, making them thin and light but highly absorbent. What's more, the double lining helps to prevent leakage with a new SAP material to prevent clumping and tears — great for preventing a mess.
Best newborn eco-friendly diapers
10. Natural Moony Diapers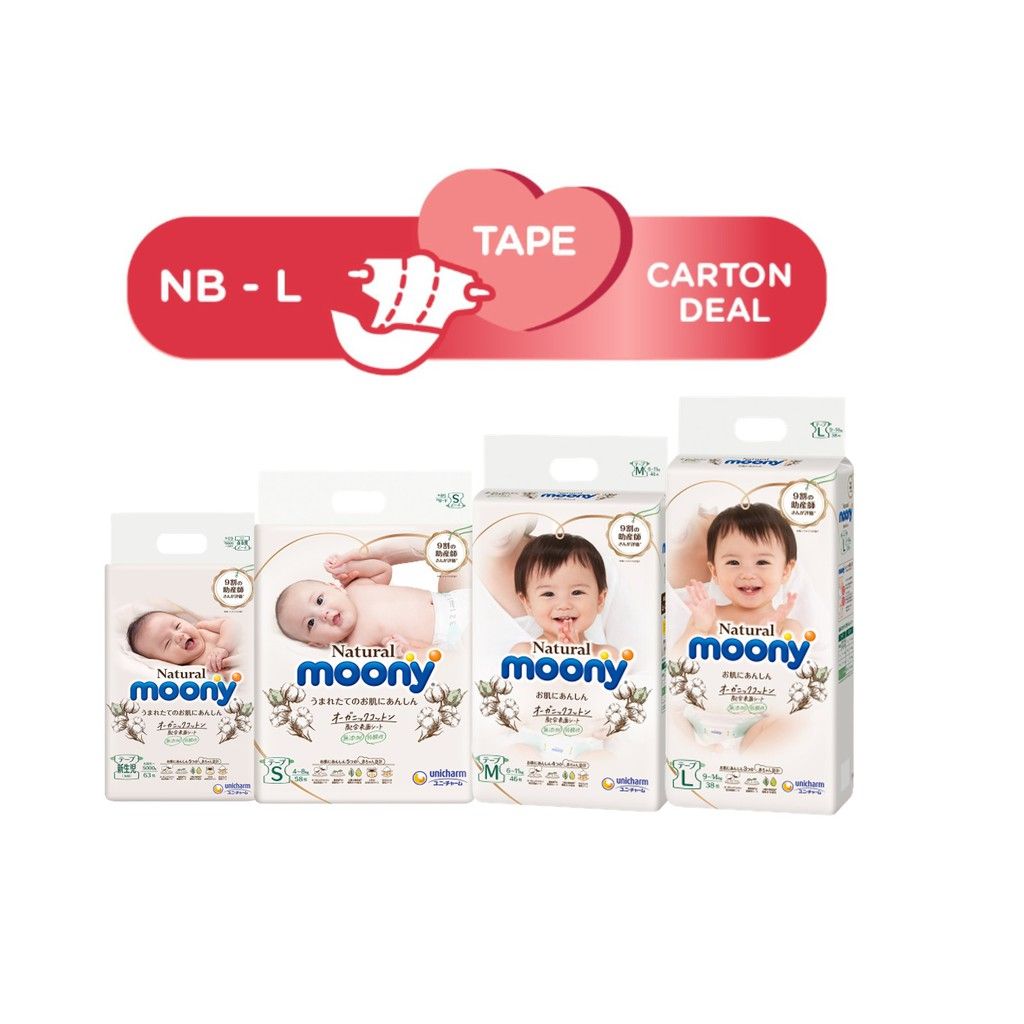 Gentle and au naturale, that's what these Moony Natural Tape Diapers (available on Unicharm Official) provide for your newborn. The surface sheet of this diaper contains organic cotton and is made without any additives. Moreover, plant-derived oils are used including olive, jojoba and rice oils that promise moisturising and anti inflammatory effects on your baby's nappy area. This is also one of the best natural newborn diapers that delivers on absorbency. You can expect the diaper to thoroughly absorb your baby's urine for up to 12 hours, so you can stay worry free!
11. Bambino Miosolo Diapers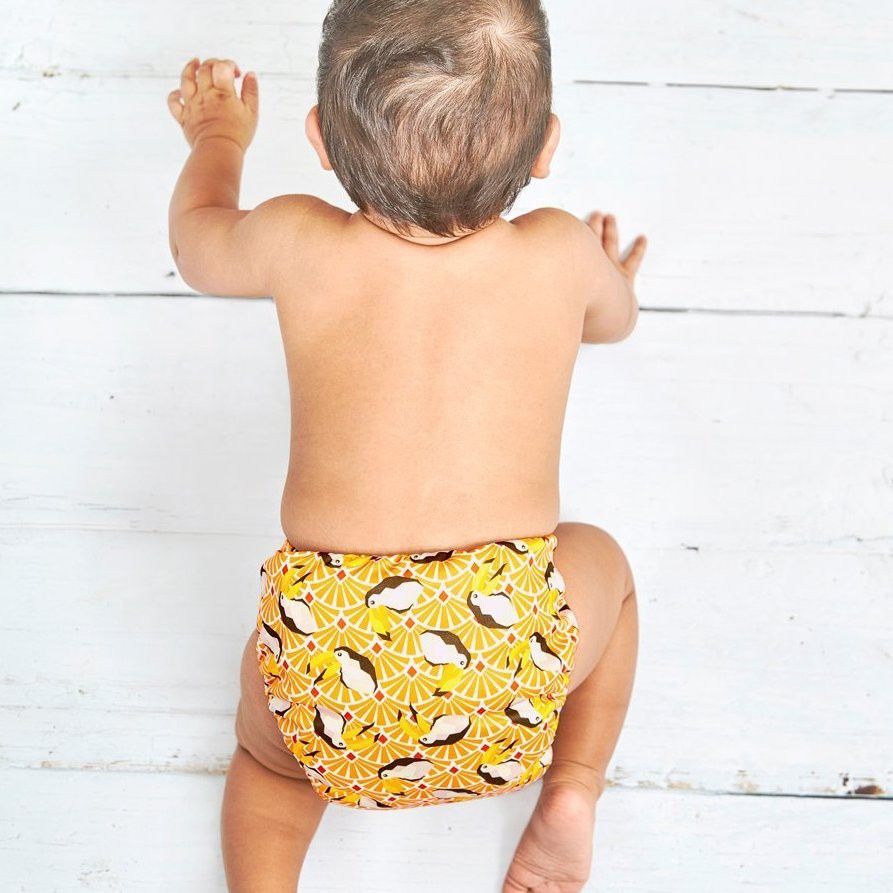 With convenient features like snap closures and waterproof designs, cloth diapers are growing to be a popular choice for newborns! We love these one-size-fits-all Bambino Miosolo diapers (available on WOWMOM Official Store) that come with a concealed absorbent core and a water-resistant outer fabric. Velcro, crossover snaps and buttons will help to customise the size of this diaper to suit your newborn. It can grow with your babies and can be used up till they're toddlers. We also love that they come in super stylish designs — definitely one of the best baby shower gifts to get your expectant friends!
12. Bambo Nature Diapers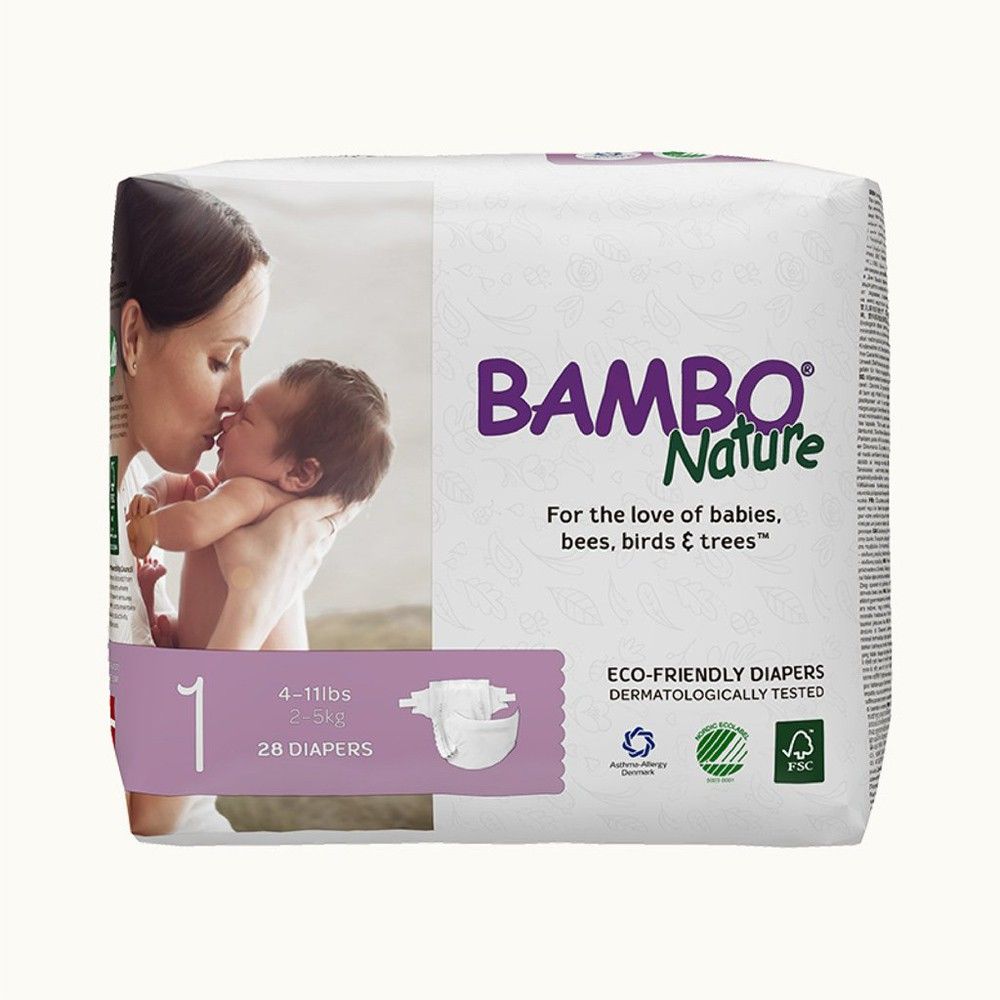 There are many other diapers that provide you with the eco-friendly diaper option without you having to use cloth diapers. Bambo Nature Baby Diapers (available on BabyKen) attained the sweet spot of manufacturing diapers that won't harm the environment but are also gentle on your baby's skin. Bambo Nature diapers are made without the use of chlorine, latex, phthalates, perfumes or lotions and are ultra-soft and breathable. These diapers are not lagging behind on innovations and feature a colour-changing wetness indicator too! If you're on a quest to invest in diapers that won't harm the environment, then Bambo Nature diapers are the best newborn eco-friendly diapers to go for!
Best newborn diapers with cute designs
13. Mamypoko Doraemon Diapers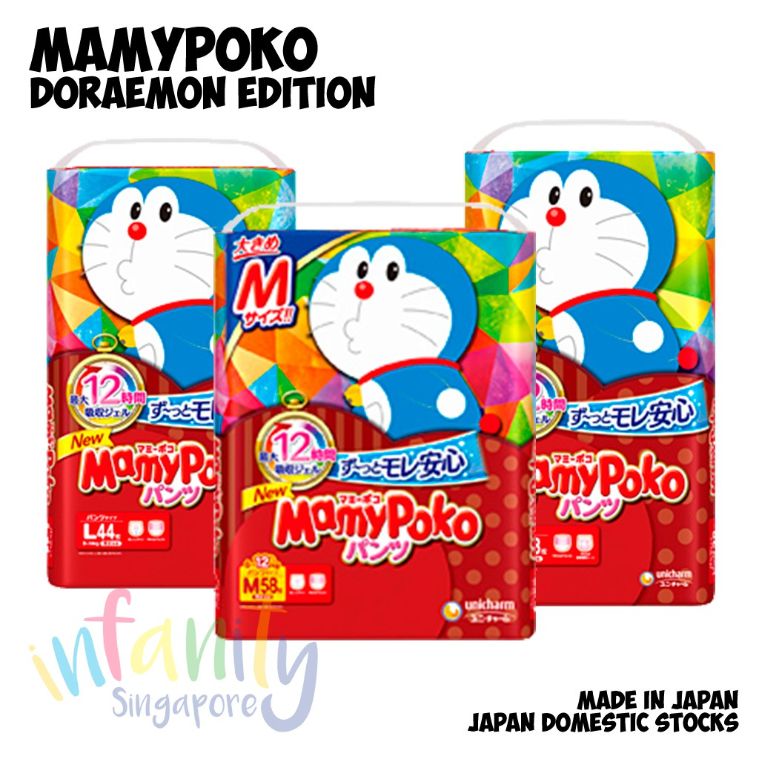 It's never too early to share your love for Doraemon with your little one! These adorable Mamypoko Doraemon diapers (available on Infanity.SG) will surely win you over with the iconic blue robot cat design. The Doraemon design is printed onto the front of the diaper and will surely brighten up nappy changing sessions. Apart from the design, these Mamypoko diapers are good absorbency levels and come with a wetness indicator too!
Invest in the best newborn diapers for your little monkeys
We hope you're less overwhelmed over choosing diapers now! Scrambling to get things organised before the arrival of the little one? Keep this newborn checklist handy and tick off items as you go along! Researching all the items you need to start on your breastfeeding journey? We've compiled a guide on how to go about choosing the best breast pumps in Singapore and best nursing bras to make things a tad easier for you. Save even more when you checkout your cart items during our 4.4 sale!