There is nothing more heart-wrenching than soothing your crying child while trying to figure out what set them off in the first place. If your little one is going through a prolonged period of intense crying or fussiness, one of the main factors could be colic. Colic could most like be triggered by excessive gas build-up made only worse when babies gulp in more air when crying. These are where anti colic bottles can help. Designed with special vents, teats and shapes, these baby milk bottles reduce the chances of your baby sucking on 'airy' milk and could just be the answer to end those long, pitiful wails!
Are anti colic bottles suitable for all babies?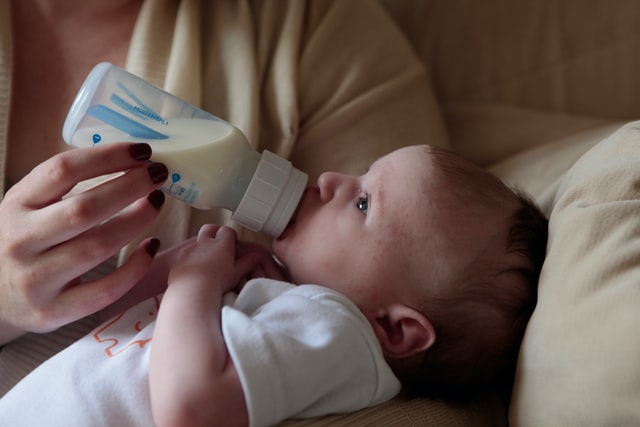 Anti colic bottles are most suitable for colicky babies, however, you can also use them if your baby is not experiencing any gas too as they can act to safeguard against potential gas issues. Some bottles for breastfed babies also include anti-colic designs. These bottles not only make the transition from breast to bottle and back to breast more seamless but also reduce the chances of gas build up in your baby's body.
What's the difference between anti colic bottles and normal bottles?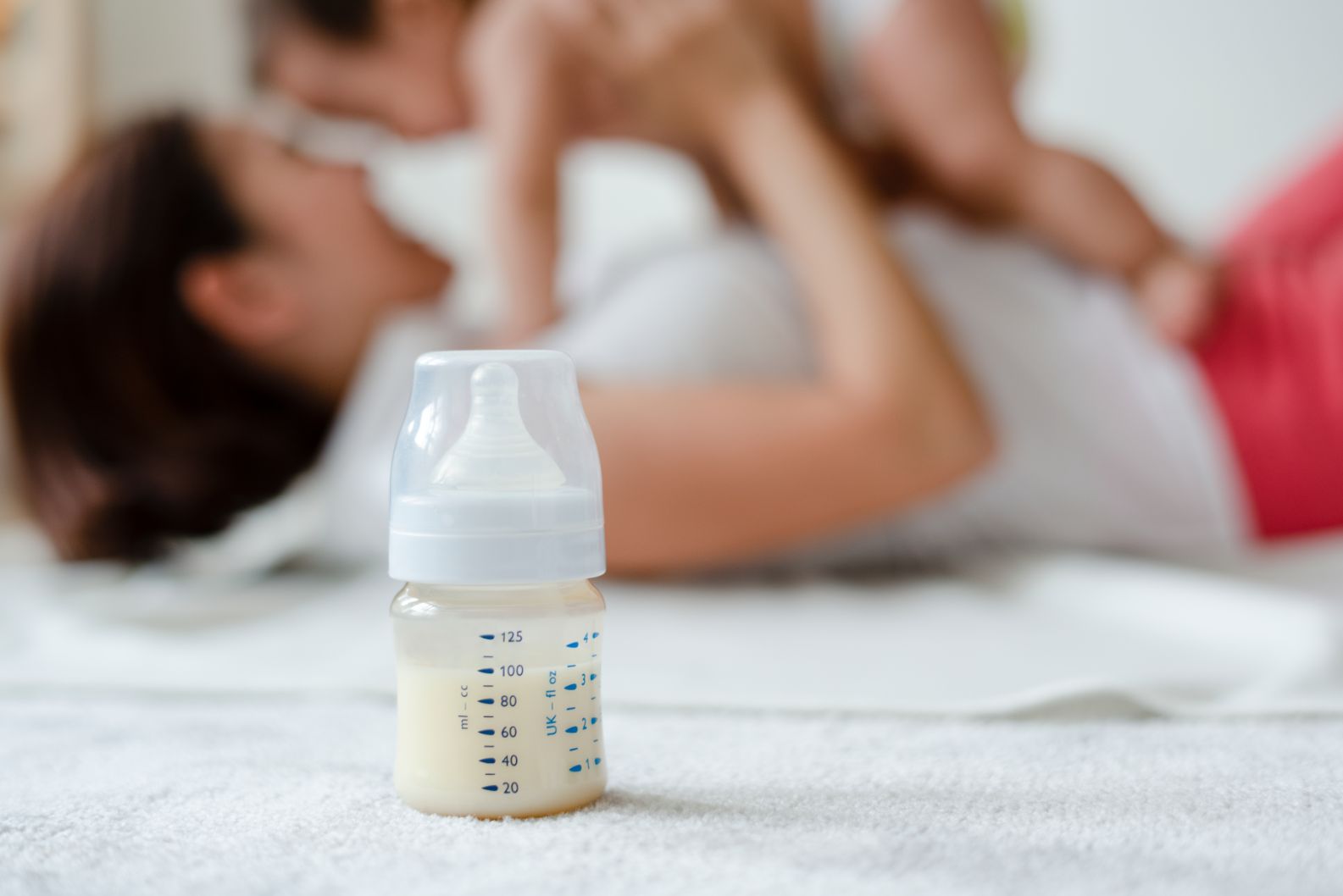 Anti colic bottles look almost the same as normal milk bottles save for some key differences:
Bottles come with extensive valve or venting systems. A venting system allows air to travel from the nipple collar to the back of the bottle, bypassing breastmilk or formula. This creates a vacuum-free environment or one where there is no air and a chance for the baby to swallow it when feeding.
They may have more than one teat option to control the amount of milk flow for a more comfortable feed
The shape of the bottle might be angled to allow for feeding even in a more upright position — a more comfortable position that doesn't cause reflux. As acid reflux is another potential cause of colic, a change in feed position might just help!
Best anti colic bottles
1. MAM Easy Start Anti Colic Bottle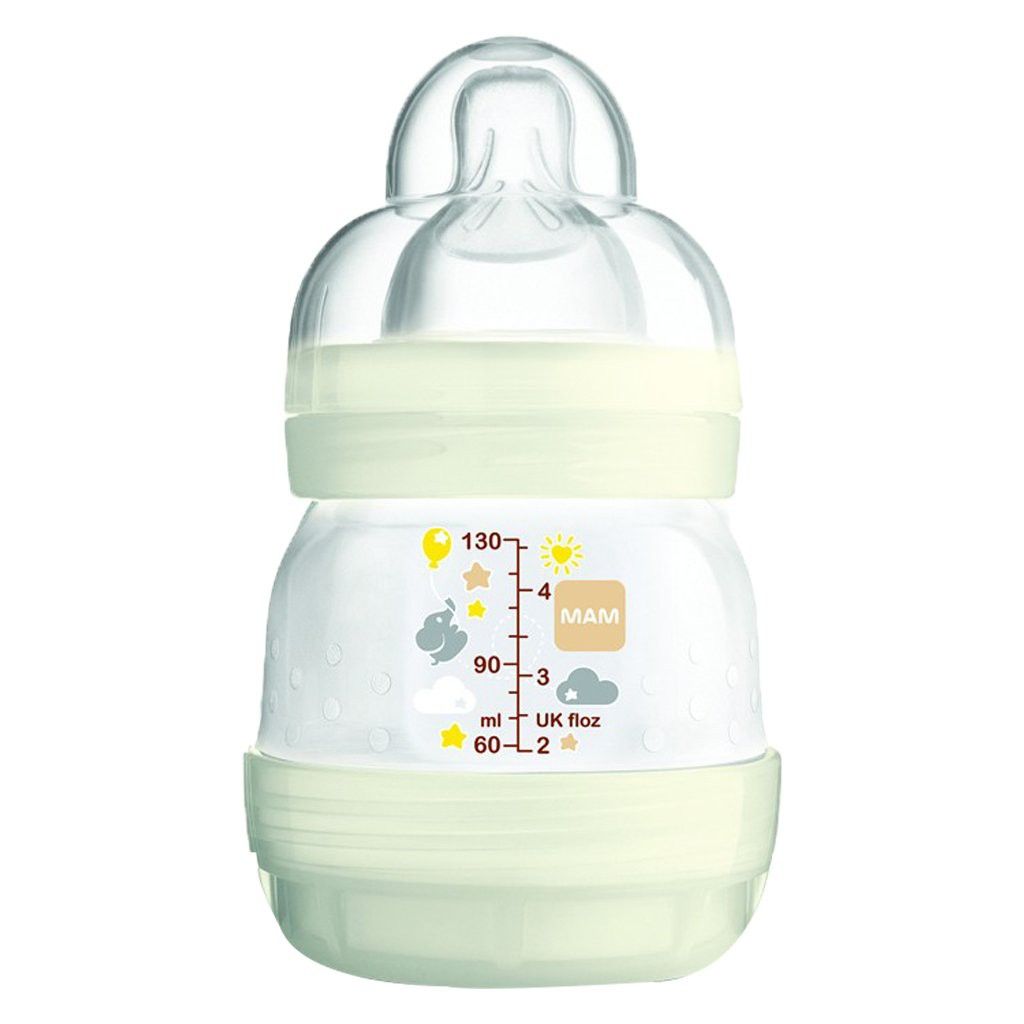 Hate the idea of cleaning up bottles after every feed? The MAM Easy Start Anti Colic Bottle (available on Bove Official Store) can self-sterilise in just three minutes! Simply pour 20ml of water into the detachable base of the bottle and pop it into the microwave — you'll not be getting much use of those bottle sterilisers after owning one of these.
Its silky soft silicone teats evoke the familiarity of the mother's breast so your baby will take to the bottle better. You can also find ventilated holes at the base of this MAM bottle. This promotes better airflow so that the milk can flow upwards without any air bubbles. No air bubbles equate to a healthier, happier and less colicky baby!
2. Tommee Tippee Closer to Nature Deco Advance Anti Colic Bottle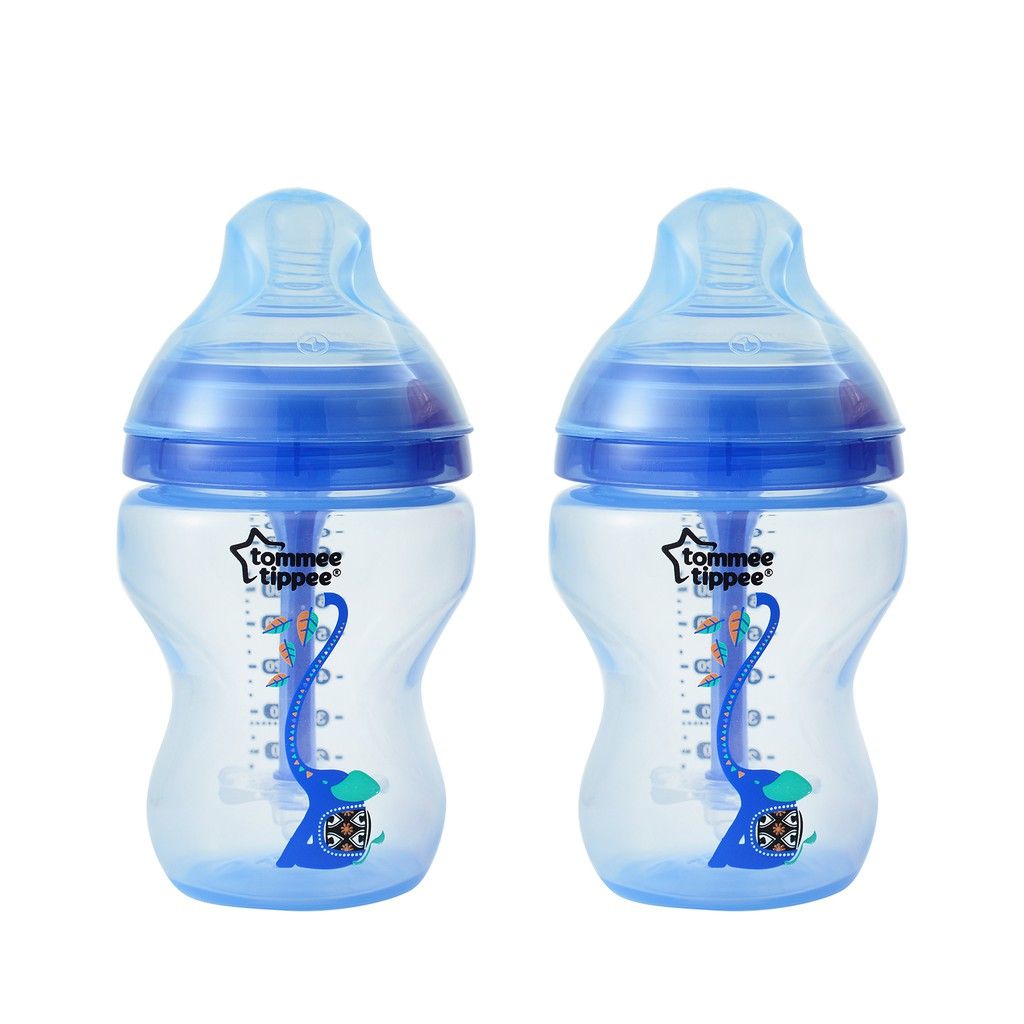 Did you know that eating slowly can aid in digestion? Similarly, for babies, a slow feed at their own pace is much better than a quick one with a fast-flowing bottle. This Tommee Tippee Closer to Nature Deco Advance Anti Colic Bottle (available on Tommee Tippee Official Store) has a soft silicone teat that flexes and stretches when your baby feeds. This will make it much easier to pace their feeding, allowing them to suck, swallow and breathe like how they would breastfeeding.
This Tommee Tippee bottle is also designed with a venting system that draws air away from the milk so your baby can comfortably feed. You'll also love the in-built heat sensing strip (found on the bottom of the bottle) that indicates the temperature of the milk. Blue indicates it's safe to drink while pink indicates that it's a little too hot, above 37 degrees Celsius, so you'll have to wait out a little more before giving your baby the bottle.
3. Philips Anti Colic Bottle
New to parenting and want something fuss free and easy to use? You can't go wrong with Philips Anti Colic Bottle (available on Philips Certified Store). These are one of the best baby bottles you can turn to if your baby is experiencing gas and has been crying incessantly, trying to tell you about it. This Philips Avent bundle of two baby bottles is designed with an AirFree vent so your baby does not swallow air while drinking. Want to make feeding even more comfortable for your little bub? Cradle them in an almost upright position and put the bottle teat in. The teat stays full even in this position, keeping all the air out.
This Philips milk bottle is also easy to assemble and clean so you can spend more quality time with the little one. Check out these pretty Philips Anti Colic Bottles SCF821 Series (available on Philips Certified Store) to add some colour to your baby bottle collection!
4. Medela Breast Milk Bottle with Calma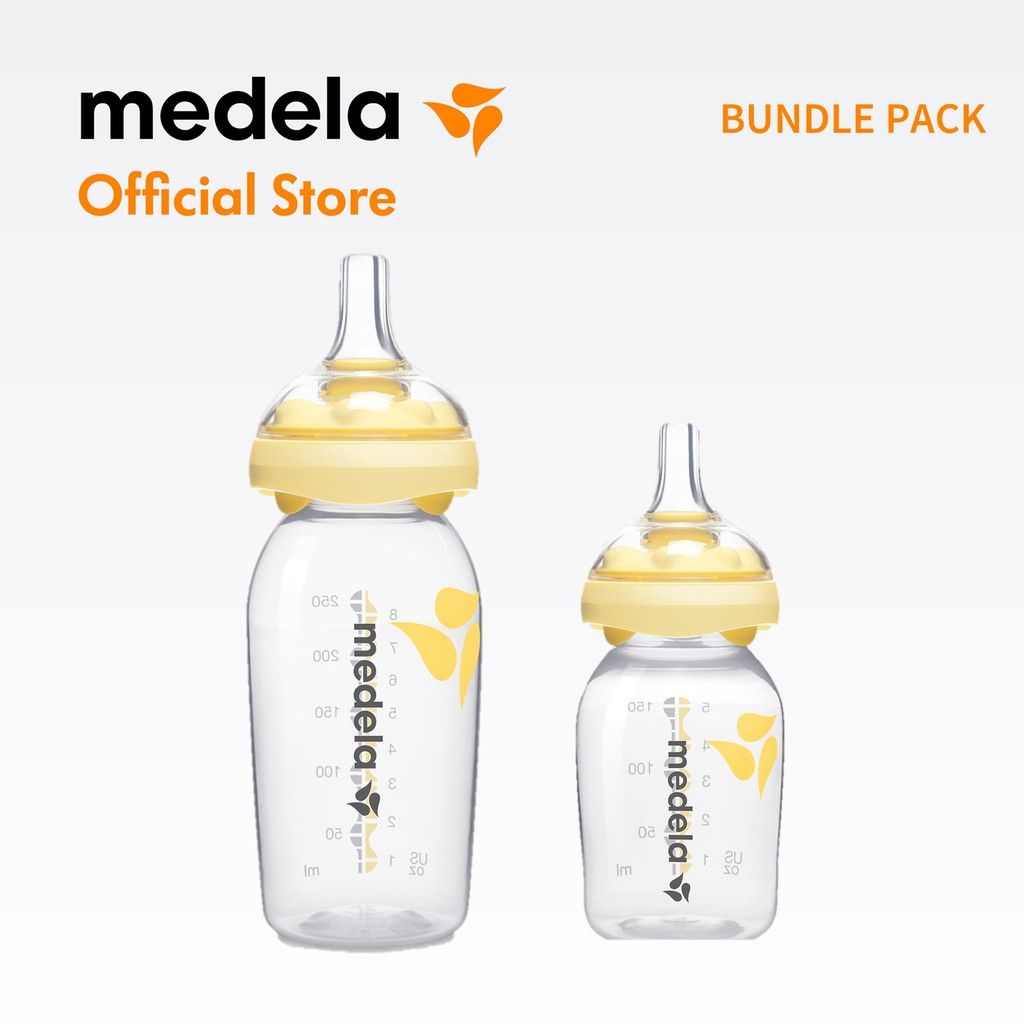 Are you transitioning your breastfed baby to bottle feeding? Just like any transition, it's wise to ease your baby in slowly. The Medela Breast Milk Bottle with Calma (available on Medela Singapore Official Store) allows your baby to drink, pause and breathe as naturally as they would when breastfeeding. This allows your baby to remain relaxed and settled while feeding. Worried that your baby might get too used to bottle feeding once on the Calma? The beauty of the Calma is that it allows your baby to switch to bottle and back to breast because of the similar feeding motion.
Not only is it one of the best baby bottles for breastfed babies but it also boasts anti colic features. The teat on this Medela baby bottle boasts a unique venting system so as to avoid your baby swallowing mid-feed. It's also easy to clean and comes in a 150ml and a 250ml bottle for your growing baby!
5. Comotomo Bottles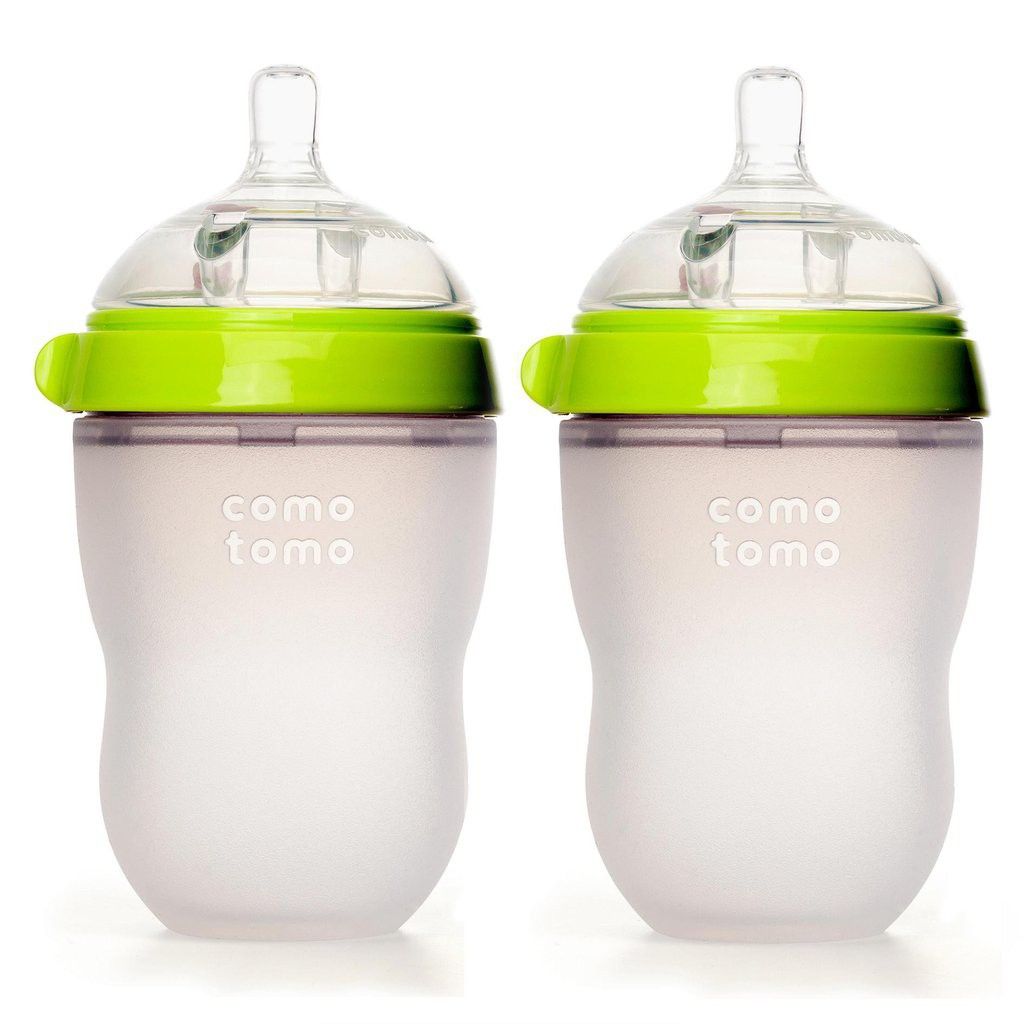 We can guarantee that your baby will be enamored by this anti colic bottle. It's soft, squeezy and may look like a plaything for your baby — they'll definitely be reaching out for this bottle more enthusiastically when bottle feeding. The Comotomo 250ml (Twin) (available on Comotomo Official Store) is one of the best baby bottles for both colicky and non colicky babies. It may have a seemingly simple design but in fact, is jam-packed with features.
For starters, the soft silicone material extends from the exterior bottle to its nipples. This is to mimic a mum's breast so that the baby has an easier time latching. In addition, the clever dual anti colic vent feature allows air to go in and for milk to come out so your baby doesn't swallow more air than the breast milk or milk formula. This Cocotomo bottle can be assembled in just four easy steps making it easy for your relatives to use if they're around to help for the day!
6. Hegen PCTO™ Feeding Bottle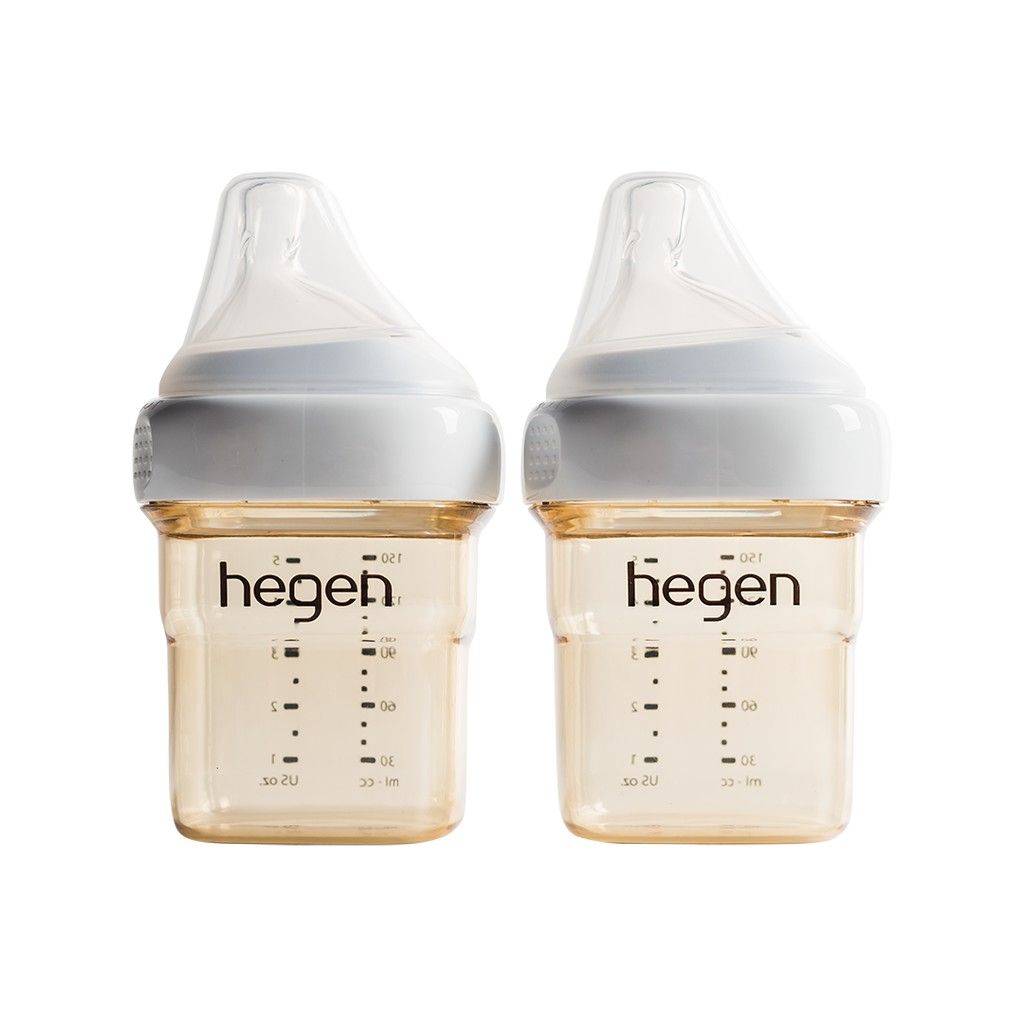 Much like how some of the best baby high chairs can grow with your child, so can some of the best baby bottles. As your baby grows, the Hegen PCTO™150m Feeding Bottle (available on Hegen Official Store) can be used as a snack cup or to store baby food like puree and biscuits. Hegen milk bottles also boast a convenient, press-to-close and twist-to-open feature, making bottle feeding much more seamless and fuss-free
This bottle has a built-in anti colic vent that reduces air bubbles from forming, so your infant doesn't swallow air mid-feed. Its elliptical-shaped silicone teat closely mimics a mother's breast making it that much easier for your baby to latch on and for you to start introducing a mix of breastfeeding and bottle feeding.
7. Dr Brown's 150ml PP Wide Neck Options+ Feeding Bottle
The best baby bottles don't have to cost a lot! The Dr Brown's 150ml PP Wide Neck Options+ Feeding Bottle (available on Dr Brown's Singapore Official Store) is priced affordably and is equipped with anti colic features for a more comfortable feed. Its detachable venting system allows you to simply remove the vents when your baby doesn't need the assistance of them any longer.
The internal vent system works seamlessly to prevent your baby from swallowing air when feeding. Air automatically is routed through the vent and bypasses the milk at the end of the bottle so your baby won't be swallowing air or spitting out the milk. The vent also works to preserve the nutrients present in the milk by preventing aeration of the milk!
Anti colic bottles may just be the answer for you and your baby
We hope this introduction to the best anti colic bottles has helped you understand what your baby needs for a comfortable feed! Are you reading this before delivery? Take a few steps back and read this guide on the best breast pumps in Singapore if you're planning to embark on the breastfeeding journey. However, if your baby is already ready to wean off milk then these best baby food makers might just become your new best friends!
This article was updated on 28 July 2021. Additional research done by Jamantha Lim.
---
New to Shopee? Get $7 (min. Spend $15) with code*: 7BOTTLESOFF
*TNC applies. Valid for new users from 29 Jul to 5 Aug 2021 only.