We've rounded up a list of the best books to read in 2021 that includes something for everyone. Look forward to fiction picks (including one for children) to non-fiction reads with recommendations for self-help books and political memoirs. Ear-mark those you think you'd enjoy and start the new year with a good reading habit!
Best fiction books to read

1. Shuggie Bain by Douglas Stuart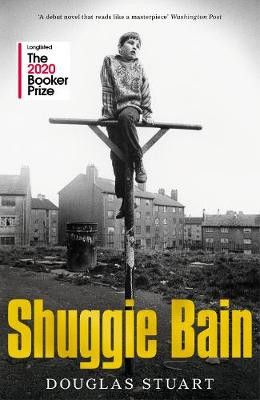 We have to start this list of best books to read with Shuggie Bain (available on GoGuru) — winner of the Man Booker Prize 2020. Douglas Stuart's debut novel revolves around themes like addiction, love and sexuality. Set in the 1980s in Glasgow, circumstances are tough as Thatcher's policies have put many out of jobs. Hugh "Shuggie" Bain, is a sweet boy whose loving yet complex bond between him and his mother, Agnes, forms the crux of the story. However, his mother is battling her own demons. She suffers from a drinking addiction and is fuelling it by blowing the family's weekly benefits away. But amidst all of this, she is still supportive of her son who everyone sees as "no right". This is a heart-rending story about the delicate relationship between mother and son and the portrayal of a struggling working-class family.
2. The Shadow King by Maaza Mengiste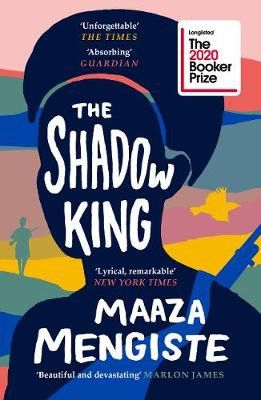 Shortlisted for 2020's Booker Prize list is Maaza Mengiste's The Shadow King (available on GoGuru). Set during Mussolini's invasion of Ethiopia in 1935, this book highlights the efforts of women war heroes in protecting the country against Italian troops. The story revolves around Hirut, a maid and her mistress, Aster and the unusual circumstances which band them together. Hirut and Aster work together to organise women to join the army. They also contort a plan to disguise a peasant as the King (hence, 'Shadow King') while the real emperor, Haile Selassie, goes into exile. This is one of the best books to read if you're looking for a focus on women narratives that otherwise, if not told, often fall between the cracks.
3. Normal People by Sally Rooney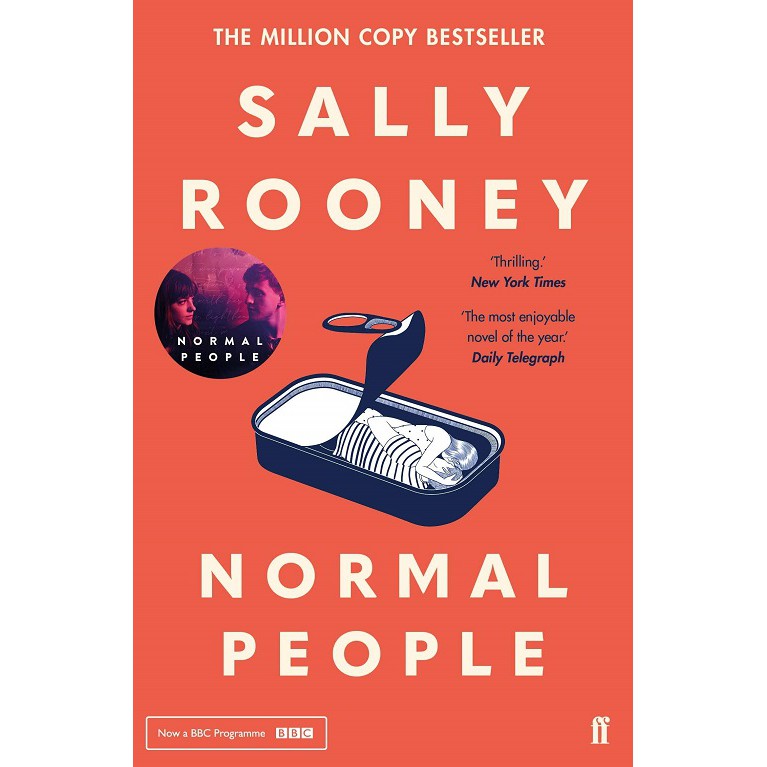 Love book-to-screen adaptations? Then you might just enjoy Normal People (available on POPULAR Official Store) by Sally Rooney. Normal People, which got picked up as a BBC series depicts the story between two young students, Connell and Marianne — the former is a popular student while the latter is introverted and proud. But there's more than meets the eye here. Their lives become interconnected when Connell realises his mum is a housekeeper at Marianne's home after which, there is a bond that forms between them that neither can shrug off. Sally Rooney has deftly handled the complexities of class, family and friendship in one of the best books to read!
4. The Great Gatsby by F. Scott Fitzgerald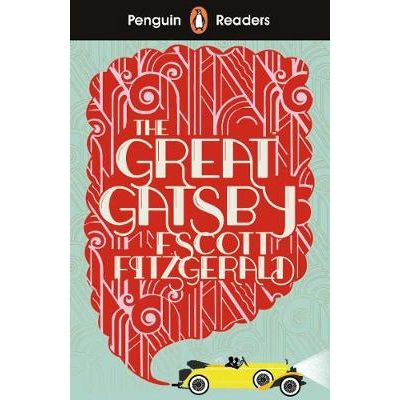 Considered to be F. Scott Fitzgerald's masterpiece, The Great Gatsby (available on GoGuru) is set in 1920s America and pays tribute to the zeitgeist of the time — think lavish parties and politics of old and new money. However, it is the zeal with which the enigmatic protagonist Jay Gatsby pursues Daisy Buchanan that captures readers' hearts. Get ready to be transported to America's roaring ages and ride the ups and downs of the American dream with Jay. Besides being one of the best books to read, The Great Gatsby has also been adapted into a popular movie starring the very handsome Leonardo di Caprio — be sure to catch it after reading the book!
5. The Unlikely Adventures of the Shergill Sisters by Balli Kaur Jaswal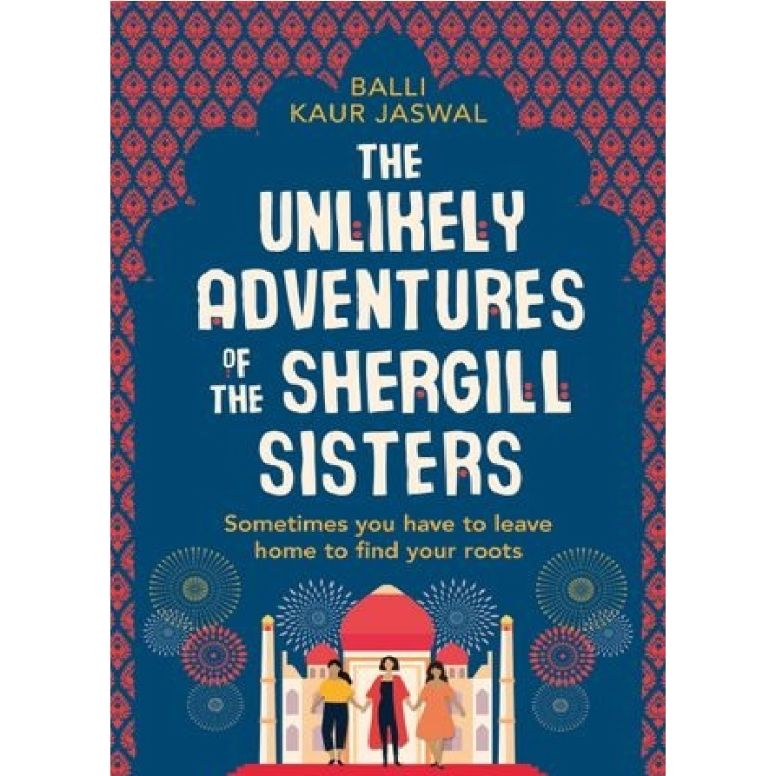 One of the best books to read by local author, Balli Kaur Jaswal, The Unlikely Adventures of the Shergill Sisters (available on MPH Bookstores Official Shop) is an introspective novel exploring the tenuous relationship between modernity and tradition. It follows the journey of three British-born Punjabi sisters, who although never close while growing up, travel to India together to carry out their mother's final rites. What ensues are comedic episodes, moments of self-discovery and the unveiling of long-buried family secrets. It's a story that'll resonate with anyone and remind you of the delicate familial bonds that we should treasure every step of the way.
6. How We Disappeared by Lee Jing-Jing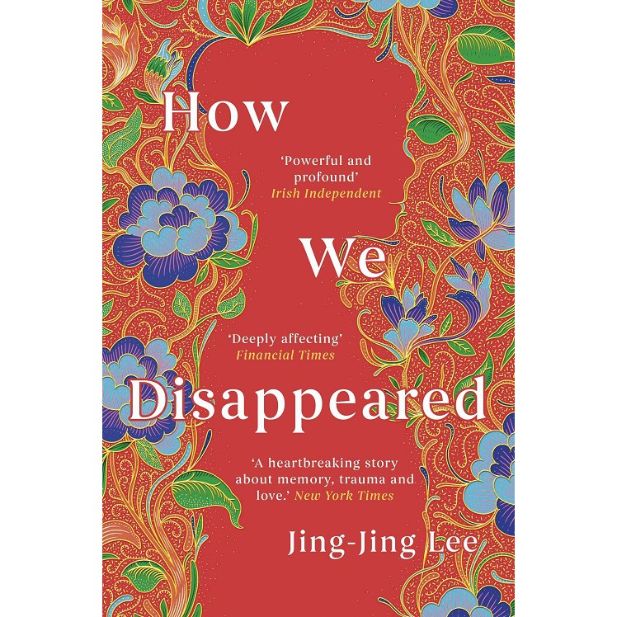 In the spirit of lauding local authors, another best book to read is by author Lee Jing-Jing who was shortlisted for the Singapore Literature Prize 2020 and the first Singaporean to be longlisted for the 2020 Women's Prize for Fiction. Her novel, How We Disappeared (available on POPULAR Official Store) follows the story of Wang Di who is forced into sexual slavery and becomes a 'comfort woman' during the Japanese Occupation. Fast forward to the 2000s, Wang Di is now a grandmother and little is known about her traumatic past until she confesses it to her 12-year-old grandson. He takes it upon himself to discover the truth and sets in motion a story that weaves together two timelines — one of WWII and the other of the present day. It'll be hard not to get sucked into this poignant fiction book about a topic that's important to be heard by Singaporeans.
7. The Handmaid's Tale by Margaret Atwood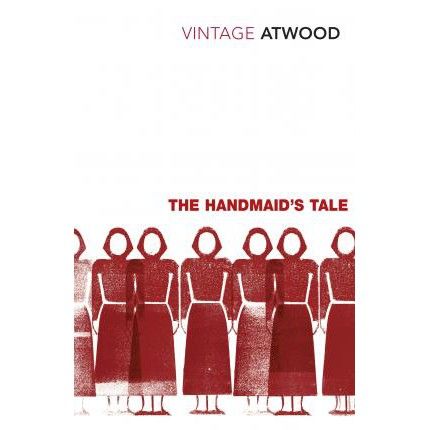 Adapted into a film, plays and a TV series, the best selling The Handmaid's Tale (available on GoGuru) by Margaret Atwood, one of the best fiction books to read in the dystopian genre. Offred, the protagonist, is the baby-making slave in the totalitarian Republic of Gilead whose duty is to bear children for her commander. With no free-will and individualism, The Handmaid's Tale tells a chilling tale of resistance and persistence in a world ruled by men.
8. The Mistborn Trilogy by Brandon Sanderson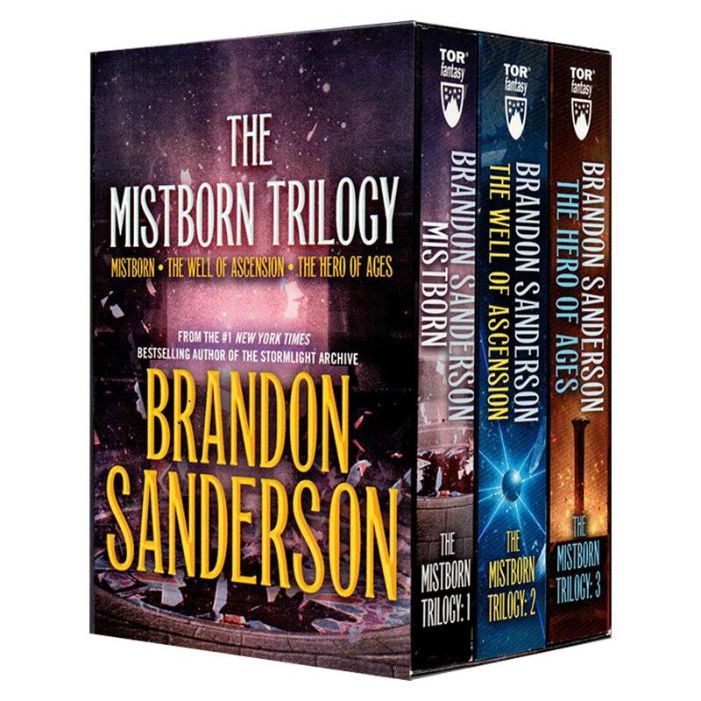 Revel in this trilogy by Brandon Sanderson, also famous for completing Robert Jordan's epic The Wheel of Time fantasy series. We liked The Mistborn Trilogy (available on baocanqi.sg) series because of its intricate worldbuilding and magic system. Though it gets draggy at times due to complex character development and plot lines, the exhilarating climaxes more than make up for it. One of the forms of magic used in the books is Allomancy, which involves the 'burning' of metals to achieve the desired effects. This results in fight scenes with beautifully articulated effects that drew us to be completely absorbed into this page-turner of a trilogy — seeing it as a motion picture in our heads. Pair the fight scenes in these best books to read with trance or electronic dance music for an atmospheric reading experience!
9. The Book Thief by Markus Zusak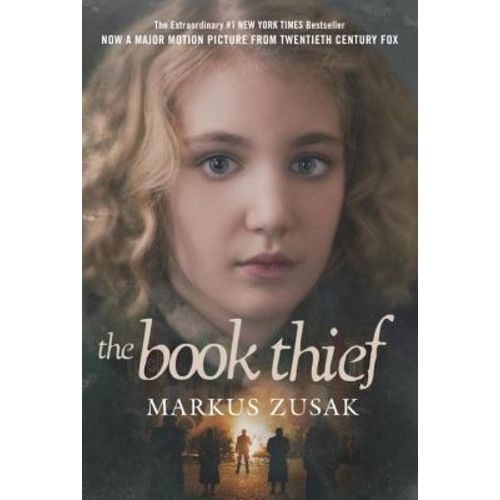 Set in 1939, in Molching, Munich, Liesel, the protagonist of The Book Thief (available on experal), is taken to live with foster parents after her younger brother passes away. But in between all this, she's also a book thief and an immensely likeable one, stealing books just because she likes to read. The Book Thief is narrated by Death, who is rendered as a lonely, haunted being. It is, however, the delicate bond that Liesel forms with the hideaway Jew in their house and the character development of Liesel and her foster parents that makes this one of the best books to read for teens and adults to enjoy.
10. Do Androids Dream of Electric Sheep by Philip K. Dick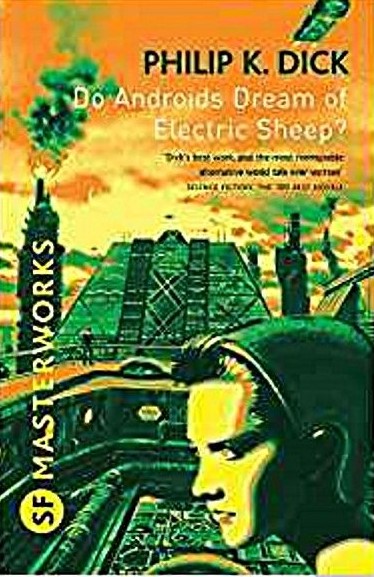 A fan of science fiction? Then Do Androids Dream of Electric Sheep (available on SRI Store) is one of the best books to read especially for fans of the movie Bladerunner which was adapted from this novel. For those not familiar, Androids are robots with human appearances and Dick creates a post third world war setting filled with rogue androids. Rick Deckard, a bounty hunter, is tasked with retiring several Nexus-6 androids and that forms the plot of this story. This book takes you on an exciting and exhilarating journey touching on the nature of life, religion, technology and the human condition.
11. The Little Prince by Antoine de Saint-Exupéry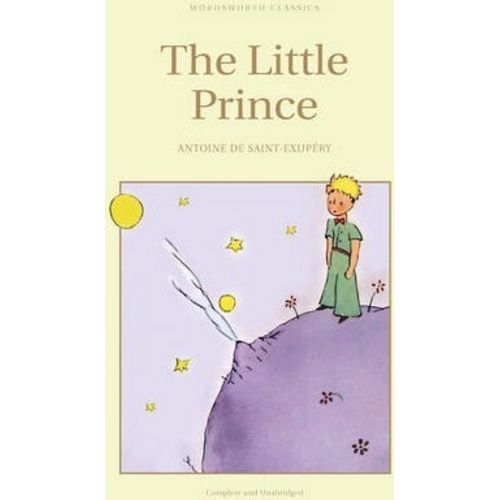 The Little Prince (available on experal) is easily one of the best books to pick up for the little ones. Antoine de Saint-Exupéry, a French aristocrat, writer, poet and aviator conjures up a story of a young prince from an asteroid, B 612. He then journeys to Earth on a mission — to find sheep to chew off the roots of the baobab trees overrunning his planet. He meets the narrator in the Sahara desert and a heartwarming tale of human relationships, friendship and love ensue. Though styled as a children's book, The Little Prince details observations about life and human nature so poignantly that it's sure to strike a chord with adult readers too!
12. The Witch Elm by Tana French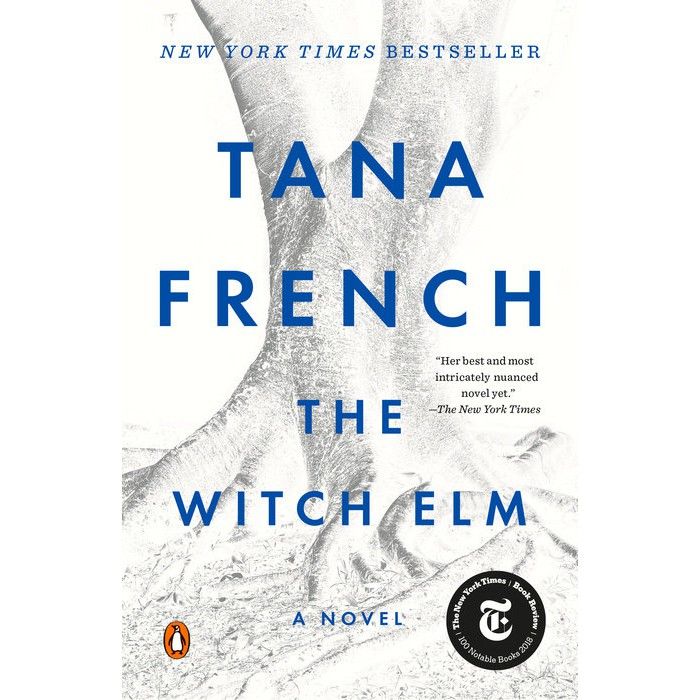 The Witch Elm (available on UrbanfoxBooks) centres around Toby, an affluent Dubliner who seems to have everything going for him until he gets gang mobbed one night and is left for the dead. But things don't end there. He goes to his family ancestral home to recover from his injuries and care for an ailing uncle. However, it is also there that he finds a skull in the trunk of an elm tree in the garden. The events that unfold force Toby to renegotiate his identity and question his social privilege status. Tana French's masterful suspense writing is also a treat in this thought-provoking and gripping must-read murder mystery book.
Best non-fiction books to read
13. Think Like A Monk by Jay Shetty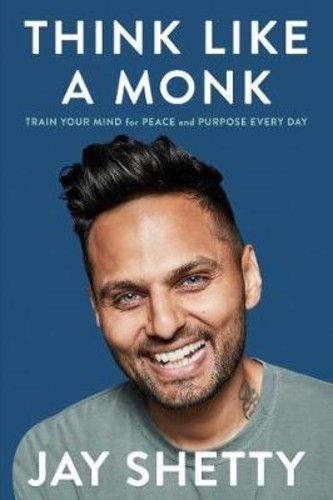 With a title like this, it's easy to see why we included this as one of the best non-fiction books to read in 2021. Think Like A Monk (available on experal) teaches us how to train our minds for peace and purpose. Easier said than done right? But the author knows what he's talking about — after all, he was a monk for three years! Jay Shetty puts his learnings into actionable items for all of us to practise in our everyday lives. Creating effective morning and evening routines, overcoming toxic relationships and habits and overthinking are just some of the topics discussed in Think Like A Monk. Inspired? If you're sourcing for Valentine's Day gift ideas — we think this will make a brilliant one for your partner!
14. Start With Why by Simon Sinek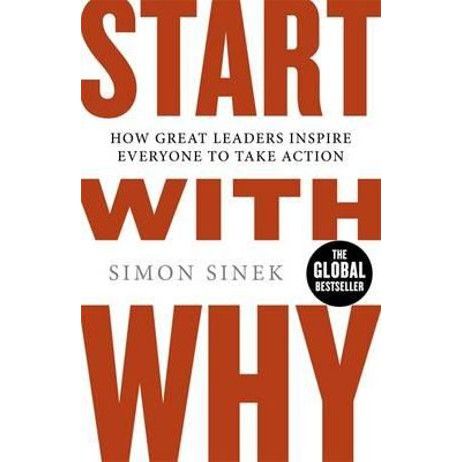 Whether or not you're in a leadership role, Simone Sinek's Start With Why (available on GoGuru) is one of the best non-fiction books to read next year. Using the case studies of successful leaders and companies, Start With Why argues that one common factor between successful people and organisations is that they adhere to the Golden Circle — a tried-and-tested communication and leadership framework. What is The Golden Circle? Imagine a concentric circle with the core being 'Why' or the reason or purpose of doing something. Simon Sinek argues that only after we know the 'Why', will we be able to move on to answer the 'How' and 'What'. Those three in harmony will propel businesses and their employees to achieve greater success together.
15. The Intelligent Investor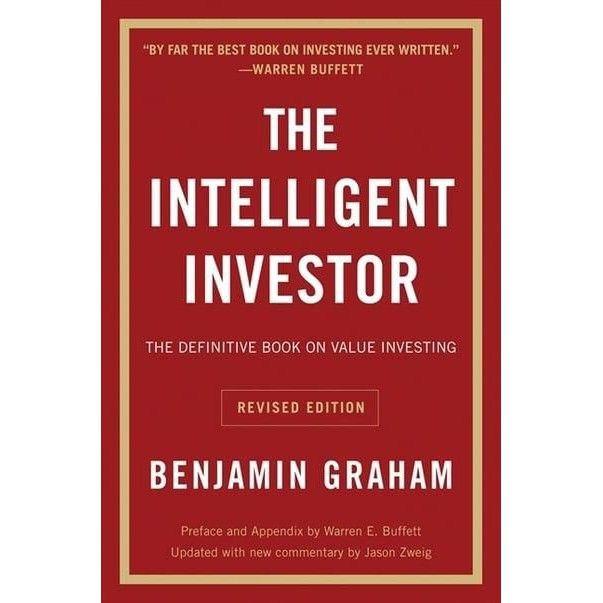 Is one of your goals for 2021 to finally start investing? Originally published in 1949, The Intelligent Investor (available on SRI Store) is one of the best business and investment books to read when starting on your investment journey. The Intelligent Investor first introduced the strategy of 'value investing' which has guided many investors on using it in the stock market. The revised edition also includes contributions by Jason Zweig — a finance columnist for The Wall Street Journal — who highlights how Graham's investment strategies are even applicable in today's financial world.
16. A Promised Land by Barack Obama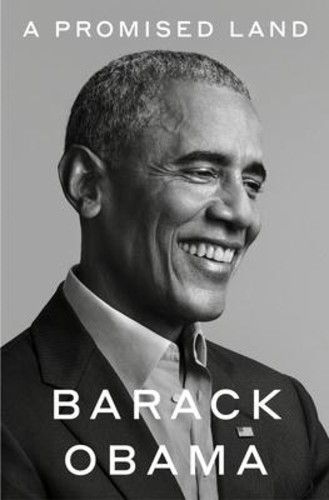 There's no denying that Barack Obama is the most popular and influential people in the 21st century. So it's no surprise then that his memoir A Promised Land (available on experal) is included in this list of best non-fiction books. A Promised Land details both the private and public life of Barack Obama — how he came to be the 44th President of the United States and milestone victories and struggles he faced in his first four terms of Presidency.
Psst, don't miss out on Michelle Obama's inspiring memoir, Becoming (available on GoGuru) about her life as told in her own words. The warm and honest storytelling will win your heart over for sure!
17. Modern Romance by Aziz Ansari and Eric Klinenberg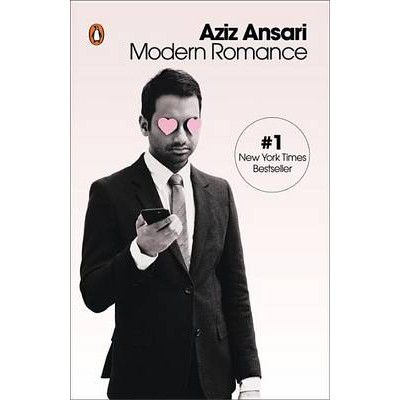 Ever wondered why the first date you had a great time with never got back to you? Aziz Ansari had a similar experience and decided to investigate this, eventually birthing Modern Romance (available on GoGuru). This is one of the best non-fiction books to read for those experiencing the perils of modern dating scenes. Modern Romance is humorous — we wouldn't expect anything different from funny man Ansari — and an insightful read backed with research done by sociology professor, Eric Klinenberg, so you can't dismiss this as just some bogus fluff.
18. The Subtle Art Of Not Giving A F*ck by Mark Manson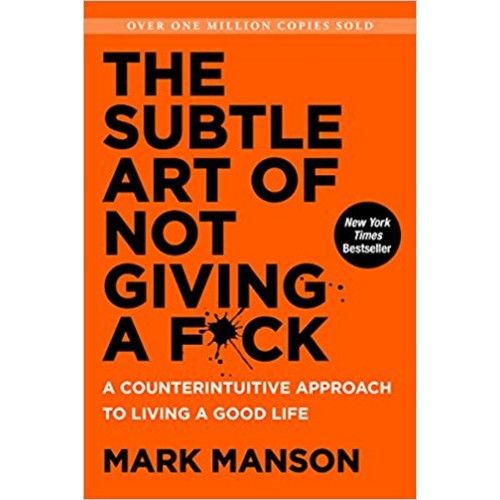 F*cks are supposed to be reserved for select situations, that's what blogger Mark Manson affirms in his best-selling book, The Subtle Art Of Not Giving A F*uck (available on experal). He urges us to adopt a counterintuitive approach in life and stop giving f*cks about things that don't matter. Manson's funny prose immediately draws us in but his equally blunt tone delivers a wake-up call to readers, urging them to learn to take pleasure in the ordinary. This is definitely one of the best non-fiction books to read when going into 2021!
19. When Breath Becomes Air by Paul Kalanithi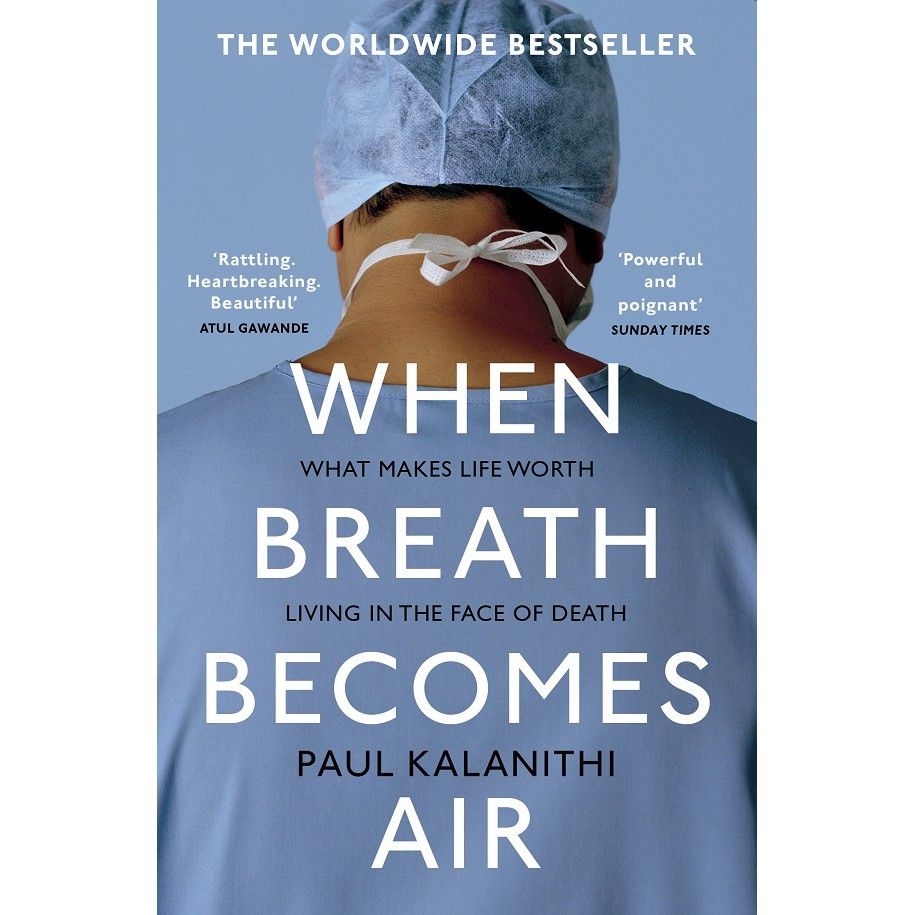 We end the list of best books to read with one that might just leave you in tears. Dr Paul Kalanithi becomes diagnosed with stage IV lung cancer, just as he's completing his neurosurgery training. And in that instant, the doctor becomes the patient. At age 36, he's confronting his own mortality with the looming question of "What makes life worth living?" In the autobiographical book, When Breath Becomes Air (available on POPULAR Official Store), he chronicles his journey from diagnosis to learning to ride the tides of it before eventually succumbing to it. When Breath Becomes Air is an unsettling read but one that grapples with the largest truth we all have to face one day; that of our own mortality.
Bookmark the best fiction and non-fiction books read in the new year…
Give your kids the reading bug too! Check out this list of best children's books with titles suitable for every age group. Gearing up for the new year can be overwhelming but one thing that might help is to organise your thoughts, plans and goals with one of the best 2021 planners. Browse through minimalist planners to bullet journals which you can personalise however you like.
This article was updated on 4-1-2021. Additional research done by Quah Si Yu.
---
New to Shopee? Get $7 off (min. spend $15) with code*: 19BOOKS
*TNC Applies. Valid for new users from 6 Jan 2021 to 13 Jan 2021 only.