Low sugar mooncakes. Now, is there even such a thing? If you're looking forward to feasting this Mid-Autumn 2021 but want to keep a trim waist, consider these healthy mooncakes in Singapore that are less sweet but just as delicious. From mooncakes with nuts, pandan paste and even vegetarian durian mooncakes, indulge in yummy mooncake flavours without adding on to your waistline or having to worry about chionging for gym classes post-festival!
Low sugar mooncakes 2021 in Singapore
1. Peach Garden Low Sugar Golden Pandan Paste Mooncakes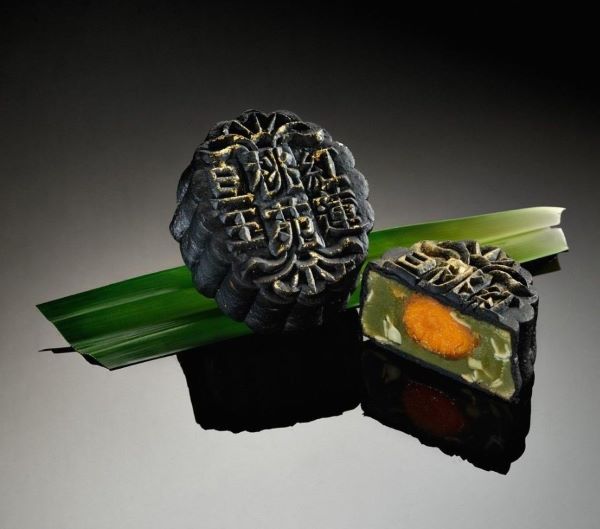 Isn't this mooncake just exquisite? You're looking at Peach Garden's signature Golden Pandan Paste Mooncake with Single Yolk (available on Peach Garden Official Store). This low sugar mooncake from Singapore pays ode to local flavours while managing to strike a healthy balance. The single yolk is also good news for those keeping a tab on their cholesterol levels. Pair this gold-dusted treat with unique tea flavours for a refreshing mid-afternoon treat!
2. My Mum's Cookies Mao Shan Wang Durian Mooncakes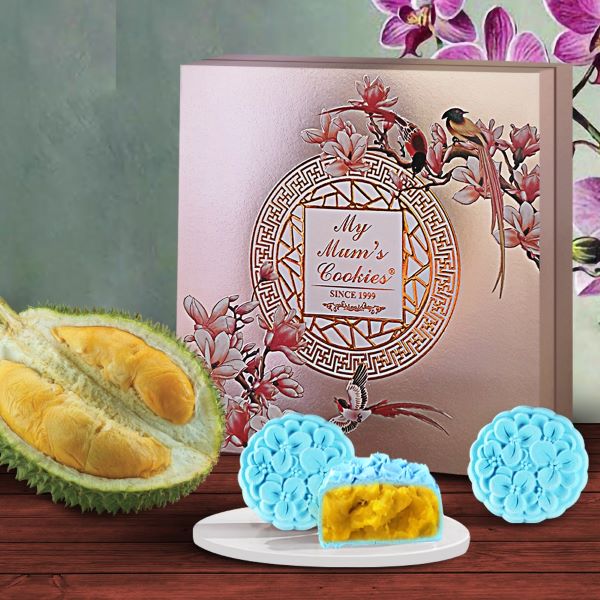 My Mum's Cookies doles out healthy durian mooncake varieties in Singapore perfect for the young and old members of your family. This 2021, their Mao Shan Wang Durian Mooncakes (available on My Mum's Cookies) are made from 100% premium durian flesh and have no added cream, preservatives nor sugar. This is also a vegetarian mooncake variety and uses vegetable oil instead of lard in its filling. If you're catering mooncakes for your Muslim friends, this is one halal and healthy mooncake variety to get your hands on!
3. Mdm Ling Bakery Mao Shan Wang Durian Snowskin Mooncake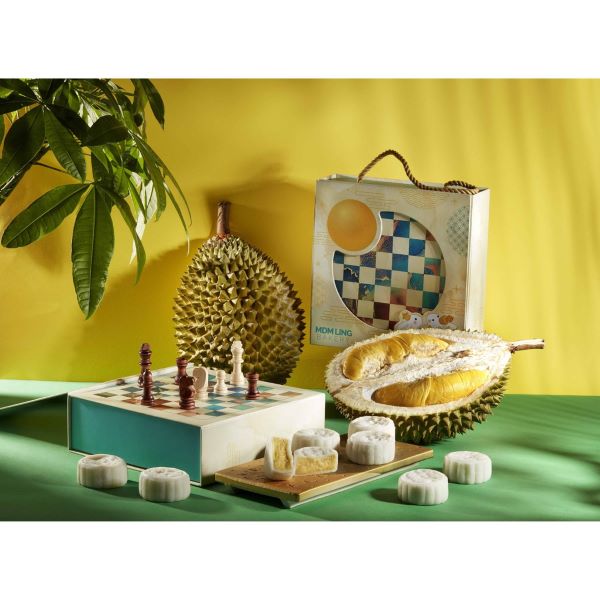 Can't get enough durians? The low sugar Mdm Ling Bakery Mao Shan Wang Durian Snowskin Mooncake (available on Mdm Ling Bakery) is sure to delight you with its springy mochi-like snowskin and creamy Mao Shan Wang pulp. What's more, they've upsized each mooncake so you'll get to enjoy more delicious bites, while not exceeding your calorie count. 
These mooncakes are both halal and vegan-friendly, so you can share them with you Muslim and vegan friends! What's more, it comes with a quirky, functional chess set packaging to complete your mooncake party. Choose between the classic international chess set or the nostalgic snakes and ladders!
4. Bee Cheng Hiang Low Sugar Mooncake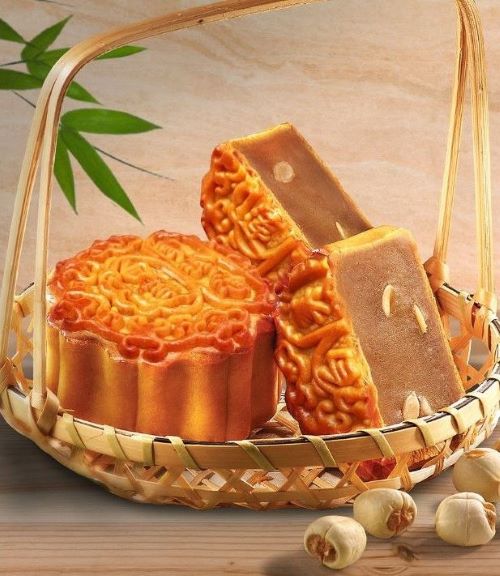 Bee Cheng Hiang is not only known for its crispy and addictive bakkwa but can serve up healthy local snacks if the occasion calls for it too. This 2021, their glistening Plain White Lotus (Low Sugar) Mooncake (available on Bee Cheng Hiang Official Store) is filled with plain white lotus paste, peppered with lotus seeds and made with less sugar. Pair it with an oolong tea (available on Imperial Selections) for a refreshing flavour that'll not overpower the rich taste of the white lotus.
5. Bakers' Oven Baked Charcoal Skin Low Sugar Black Sesame Mooncake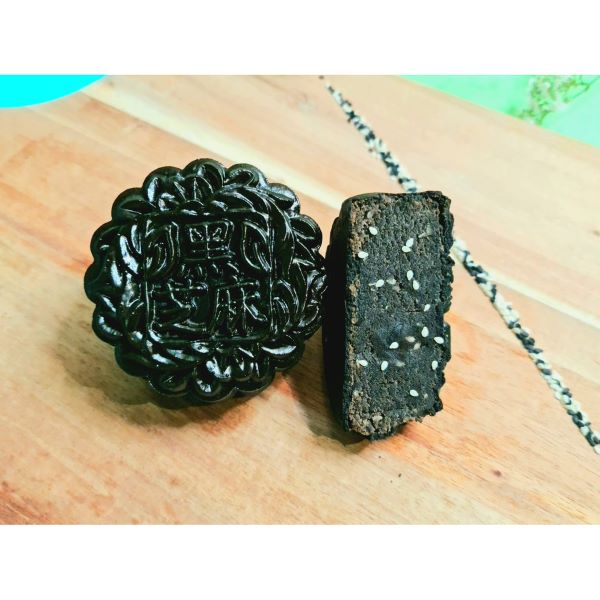 The Bakers' Oven Black Charcoal Skin Low Sugar Black Sesame Mooncake (available on Bakers' Oven) is everything a health nut is looking for. Apart from being low in sugar, it's made using a healthier charcoal skin instead of the traditional baked skin. Plus, the aromatic black sesame paste within is rich in B vitamins and fiber. This double black combination is not only yummy, but an excellent source of nutrients to indulge in this Mid-Autumn.
6. Liumama Traditional Baked Low Sugar Mooncake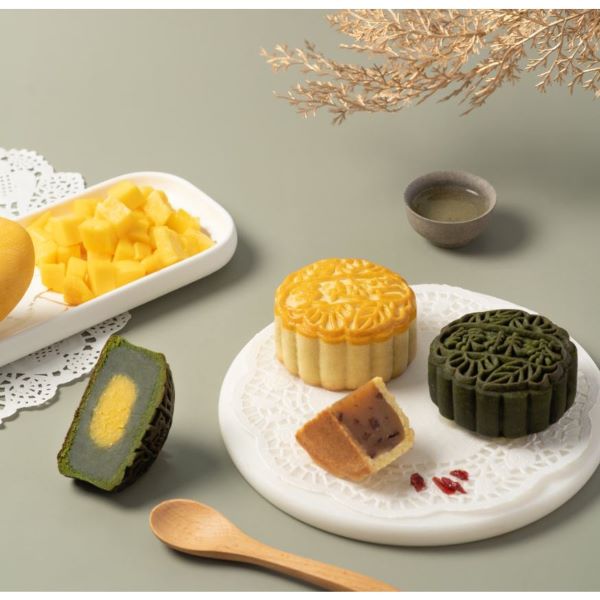 Missing the delicious, affordable pastries from JB? If you used to stock up on CNY goodies from Liumama Bakery, you'll be glad to know that you can order low sugar mooncakes from them for Mid-Autumn this 2021! The Liumama Traditional Baked Skin Pure Jade Pandan Lotus Single Yolk Mooncake (available on Shopee Supermarket) is delicately handcrafted using quality, healthy ingredients. Packaged in a long box with oxygen absorbers, the freshness of the mooncakes is preserved.
7. CHOCOELF Sugar-Free Snowskin Mooncake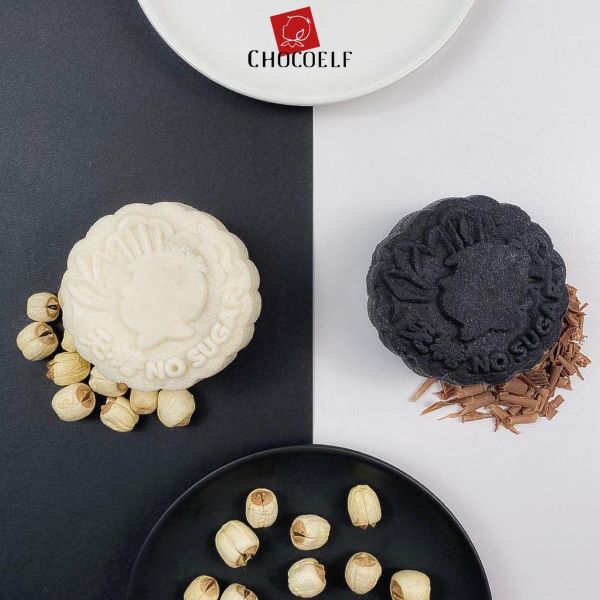 CHOCOELF is the brainchild of a doctor and chocolatier who came together to craft chocolate and pastries that are healthy yet delectable. In Mid-Autumn 2021, they've got chocolate lovers covered with the CHOCOELF Sugar-Free Lotus Dark Nibs Truffle Yolk Snowskin Mooncake (available on Chocoelf). These healthy mooncakes in Singapore contain sugar-free lotus paste with dark chocolate and cacao nibs encased within. The blend of creamy lotus paste and bittersweet chocolate makes for the perfect balance, complete with an added crunch! Made fresh without preservatives, these mooncakes are best consumed within the day of purchase.
Enjoy a healthy Mid-Autumn Festival 2021 with sugar-free mooncakes in Singapore!
We hope you're excited to try healthy and low sugar mooncake varieties in Singapore this 2021 and will enjoy the time feasting with your family. A little tempted? This round up of the best yam mooncakes and best durian mooncakes in Singapore will satisfy all your (sugary) cravings. Just remember to go easy and eat in moderation.
Make Mid-Autumn Festival just as fun for your little ones with these cute DIY lanterns for kids. It's great for bonding time and your kids will be able to parade their beautiful lanterns around the neighbourhood with pride.
This article was updated on 14 September 2021. Additional research done by Liang Shi Nan.
---
New to Shopee? Get $7 (min. Spend $15) with code*: UNIQUEMOON7OFF
*TNC applies. Valid for new users from 14 to 22 Sep 2021 only.