With the Mid-Autumn Festival happening on 21 Sept this year, it is time to start stocking up on those mooncakes. Whether you prefer the delectable fillings or the tasty crusts, it is always a treat to feast on some of the best traditional mooncakes in Singapore. From the delectable white lotus seed paste to golden pandan paste, you are in for a treat. Here's a yummy selection of some of the best traditional mooncakes in Singapore to try this Mid-Autumn. 
Why do we eat mooncakes during Mid-Autumn?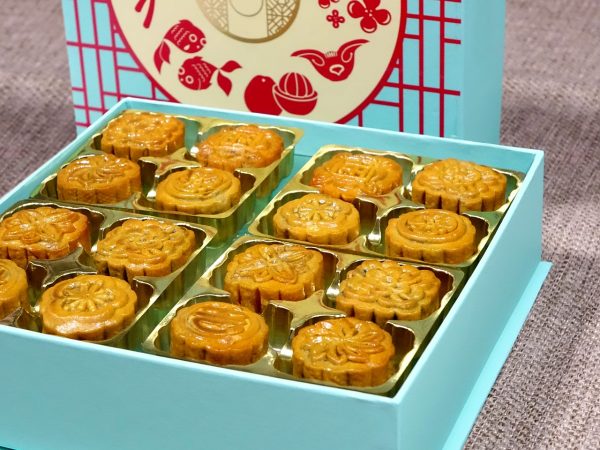 The Mid-Autumn Festival is an occasion where loved ones gather to celebrate the end of autumn. The tradition of eating mooncakes started as a way of thanksgiving and celebration of the harvest. The roundness of traditional mooncakes aptly symbolizes the reunion of families as well as the full moon. When people give mooncakes to each other, it is a way of blessing them with a long and happy life. While we don't have the four seasons in Singapore, Mid-Autumn still serves as a good opportunity for family reunions. And what better way to do it than feasting on some of the best baked traditional mooncakes in Singapore!
Get free mooncakes at Shopee's Vend-A-Mooncake Machine!
If you're at a loss as to which best traditional mooncake to check out with this season, why not head to our Vend-A-Mooncake Machine located at Plaza Singapore? From now till 16 Sep, sample your favourite mooncakes for free! With a variety of brands like Golden Moments, Four Seasons Durian, Gin Thye, Sunny Hills and more – try out flavours like Salted-Egg Custard Pineapple Mooncake, Golden Lava Custard, Green Tea Lotus with Red Bean and more.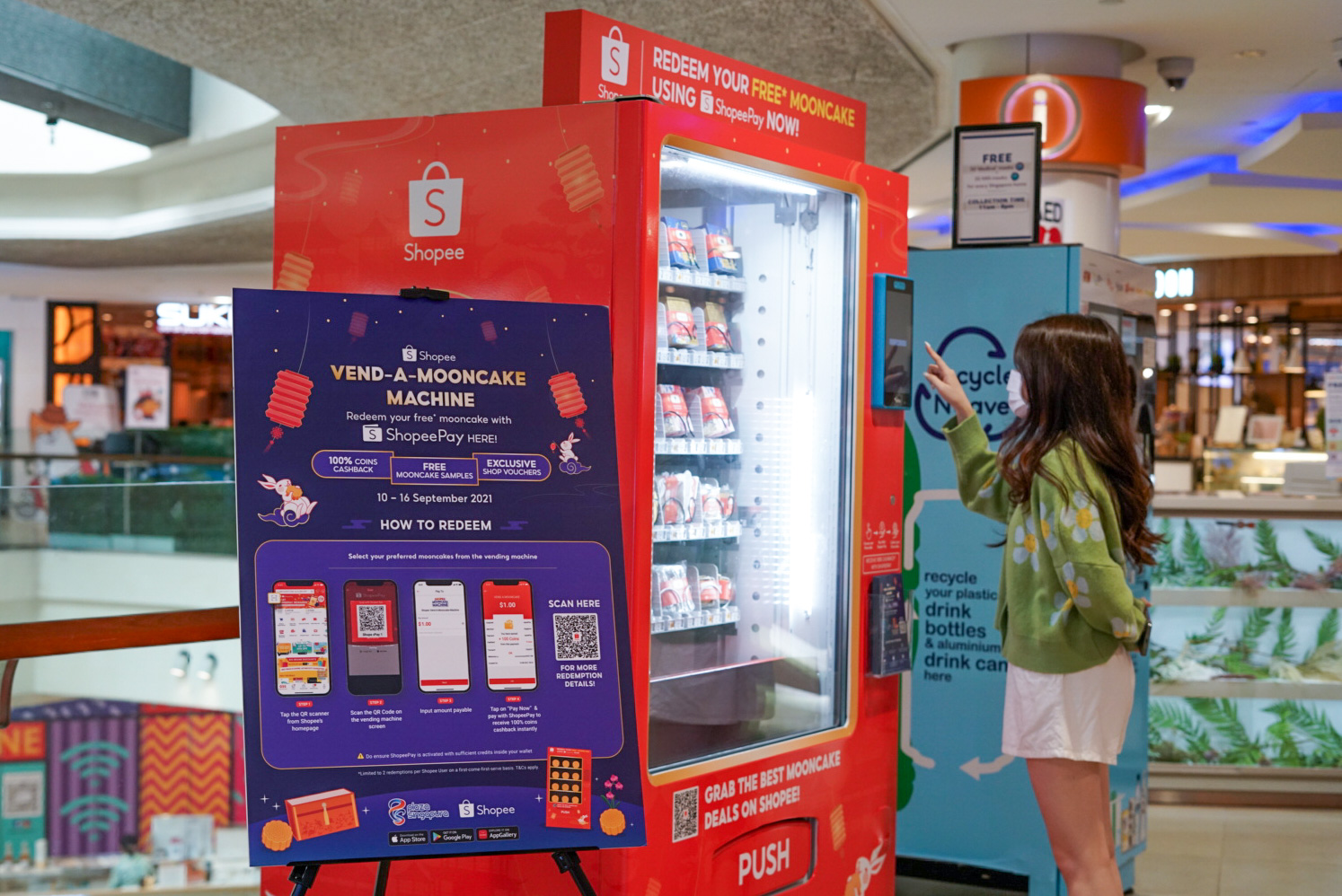 Simply head down to Plaza Singapura's customer service counter located at level 4! Pick your preferred mooncake, scan the QR code via your Shopee app to make a payment, and receive 100% coins cashback instantly! Redemptions are limited to 2 per user and on a first-come-first-served basis. Don't forget to top up at least $2 on your ShopeePay.

Plus, receive an exclusive shop voucher code based on the mooncake that you redeemed too. Quickly jio your friends before stocks run out!
Where to get the best traditional mooncakes in Singapore 
1. Hong Kong MX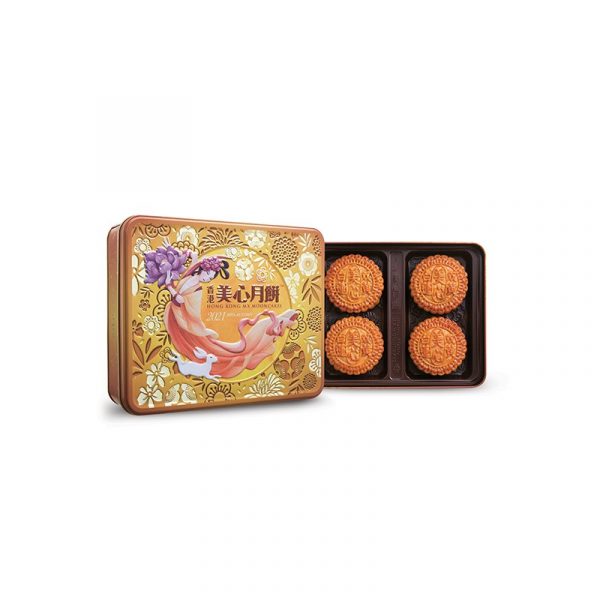 When it comes to snagging the best traditional mooncakes in Singapore, you'll certainly want to buy from an internationally-recognised brand. Hong Kong Meixin is known for its signature White Lotus Seed Paste Mooncake with 2 Egg Yolks (available on Hong Kong MX), which has an authentic flavour that will leave you wanting more. In fact, these mooncakes are so good that they have also been awarded with the Grand Gold Medal of Monde Selection International Quality Award for their premium taste, texture and aroma. Alternatively, if you are more adventurous, you can try out their Lava Custard Mooncake and Classic Mix Nuts Mooncake (both available on Hong Kong MX) too!
2. Gin Thye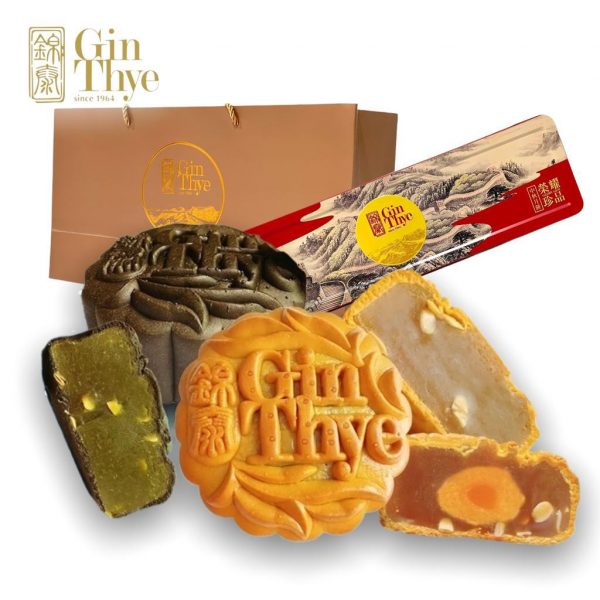 As one of the largest local confectioneries, Gin Thye bakes some of the best traditional mooncakes in Singapore. From peanut rolls to yam biscuits, Gin Thye is committed to preserving the essence of their tasty traditional baked mooncakes! Interested in giving the homegrown heritage brand a shot? Gin Thye has gone all out this mooncake festival 2021 with different flavours of their Gin Thye Less Sugar Traditional Baked Mooncakes (available on Gin Thye). From yolk-less lotus paste mooncakes to innovative additions like bamboo charcoal green tea paste mooncake, you'll surely be spoilt for choice with Gin Thye mooncakes!
3. Mdm Ling Bakery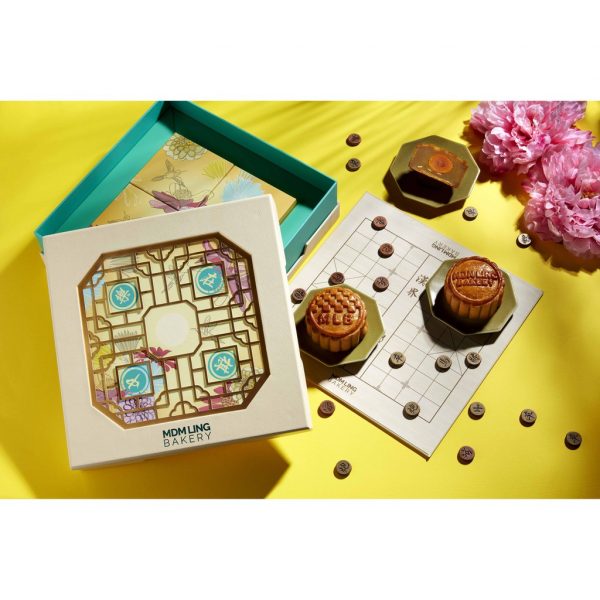 If you're seeking Cantonese-style baked mooncakes in Singapore, then you can give Mdm Ling Bakery's Traditional Pure White Lotus Mooncake with Melon Seeds (available on Mdm Ling Bakery) a shot! As one of the only confectioneries to offer authentic Cantonese-style mooncakes, Mdm Ling Bakery's mooncakes are sure to outshine with its legendary golden-brown baked skin. The melon seeds add a delightful crunch to the silky smooth lotus pastee. These mooncakes are also halal-certified and vegetarian — definitely worth a try!
4. Peach Garden
Who says the best traditional mooncakes in Singapore need to have the same few flavours? If you're searching for ones with unique fillings, Peach Garden's mooncakes will be up your alley. Instead of using lotus paste as the filling, Peach Garden reinvents the wheel by experimenting with unique offerings such as chewy Golden Pandan Paste and crunchy Assorted Nuts Mooncake with Kam Hua Ham (both available on Peach Garden Official Store). 
5. Chang Ho Sek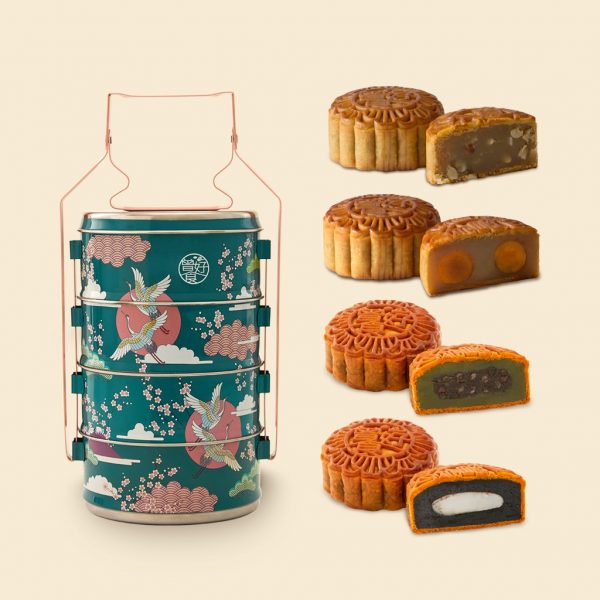 Impressing recipients with its nostalgic packaging, Chang Ho Sek's traditional baked mooncakes (available on ChangHoSek Official Store) is definitely one of the best traditional mooncakes in Singapore that you should try. Harkening back to the good old days of tingkat deliveries, ordering any traditional mooncake set gives you a food grade tingkat adorned with vibrant floral patterns! Quirky packaging aside, you'll appreciate how Chang Ho Sek caters to varying taste palates with a variety of assorted flavours. From Black Sesame Seed Paste with Mochi to Matcha Paste with Azuki Red Beans, ChangHoSek's mooncakes are perfect for older and younger family members alike!
6. Singapore Marriott Tang Plaza Hotel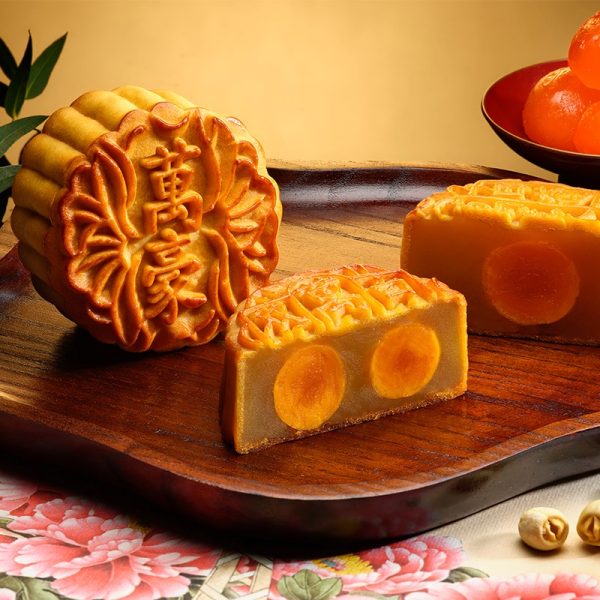 Fancy tasting some of the best traditional mooncakes in Singapore baked by an esteemed Chinese restaurant? Wan Hao Chinese Restaurant in Singapore Marriott Tang Plaza Hotel is no stranger to Chinese goodies and perfectly demonstrates this in their assorted baked mooncakes. They come with white lotus seed paste (with single or double yolk) as well as with macadamia nuts. For those who prefer something else, there is a green bean paste mooncake with pumpkin seeds that you can try!
7. My Mum's Cookies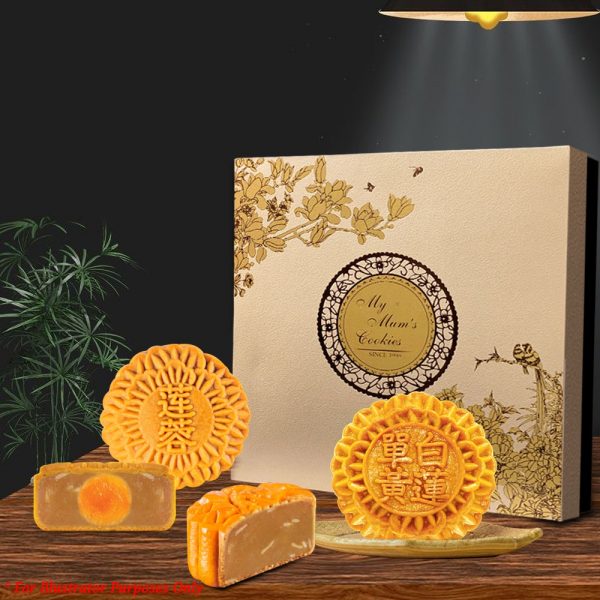 My Mum's Cookies Classic Mooncake Gift Set (available My Mum's Cookies) definitely stands out among the rest of the best traditional mooncakes in Singapore in terms of their dedication to baking low sugar content mooncakes. Whether it's the plain lotus or ones with yolks, the mooncakes are promised to be healthy and scrumptious at the same time. Moreover, with fewer calories in each bite, your waistline will thank you for this change! 
8. Hock Wong Singapore & Lessie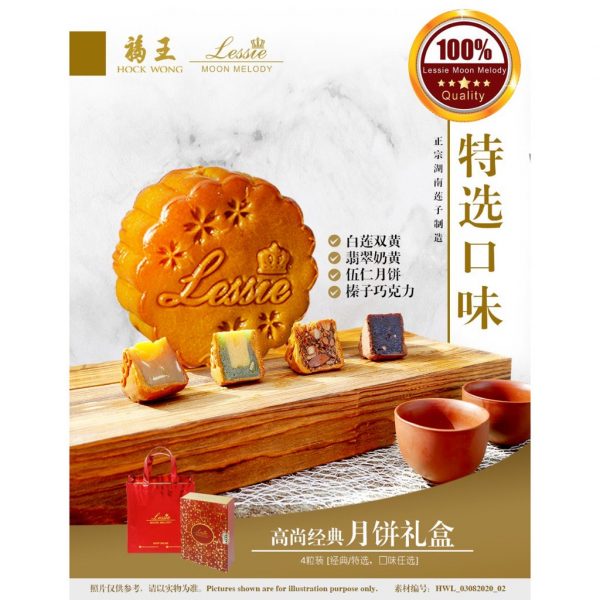 This Lessie Traditional Baked Mooncake Set (available on Hock Wong Singapore 福王) is a collaboration between two local companies, Hock Wong and Lessie. It seeks to produce a 100% authentic Hunan's lotus seed baked mooncake with lotus seed paste, without any additional food additives. With 10 traditional flavours to choose from, you are definitely spoilt for choice. This includes the Hazelnut Choco Lotus and Lava Pandan Lotus will surely leave you craving for more with their delicate yet striking flavours. 
9. Rive Gauche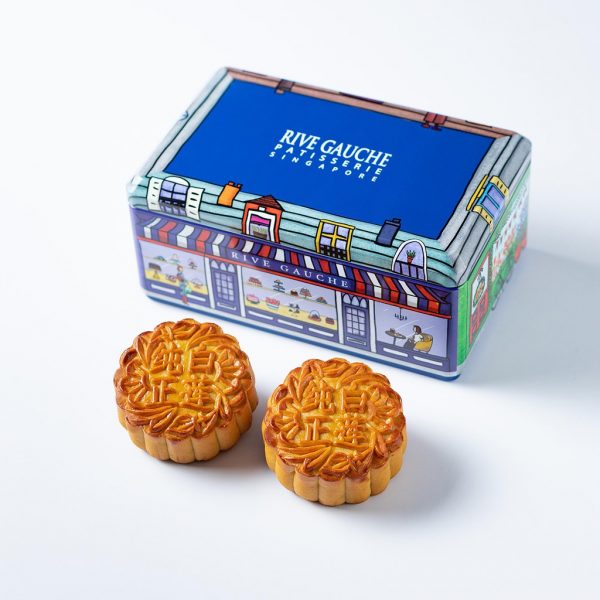 As one of our frontrunners for best baked traditional mooncakes in Singapore, Rive Gauche's Traditional Baked Lotus Paste Mooncake (available on Rive Gauche Singapore) definitely stands out in terms of their delicate packaging. Besides promising two tasty mooncakes, each gift set also comes with a one-tier limited edition Rive Gauche gift tin box which can easily be repurposed for storage use. Did we also mention that Rive Gauche's mooncakes are made with reduced sugar? Perfect for those who want to feast but don't want to put on the pounds! 
Celebrate Mooncake Festival 2021 with the best traditional mooncakes in Singapore 
We hope you'll enjoy these traditional mooncakes in Singapore as much as we do! If you still prefer the allure of modern mooncakes, check out our comprehensive guide to picking the best durian snowskin mooncakes and the best yam mooncakes in Singapore! Alternatively, why not try making your own mooncakes by following these simple mooncake recipes? If you're planning to work off all those calories from binging on all these mooncakes, read up on our guide to trainer-recommended workouts that will help you stay in shape.

This article was updated on 4 September 2021. Additional research done by Gabriel Choo.

---
New to Shopee? Get $7 off (min. spend $15) with code: TRADITIONAL7OFF.
T&Cs apply. Valid for new users from 11 September to 19 September 2021 only.