Reading is one of the best habits to teach your child. Thankfully, we have bookstores in Singapore with specially curated collections of kids books. These sanctuaries for books sell award-winning kids' books and children books written by local writers to nurture a love for reading.
Additionally, some of these bookstores in Singapore feature gorgeous interiors designed for children. Bring along your young ones and spend a lovely afternoon browsing through kids books at one of these bookstores below.
1. My Greatest Child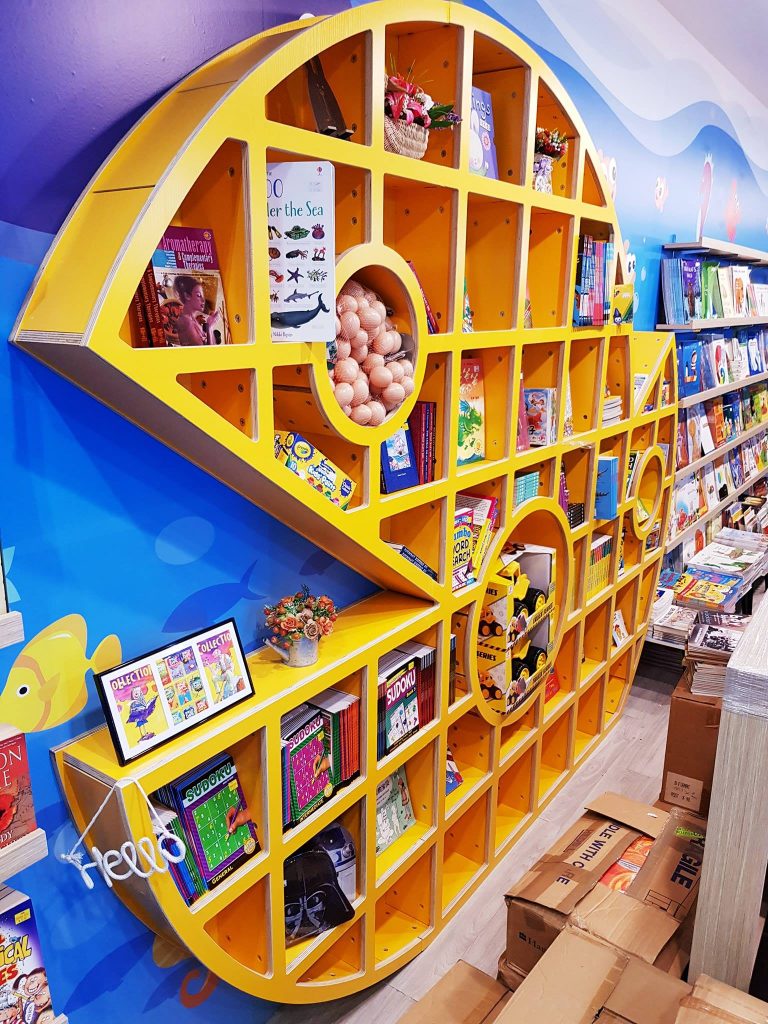 My Greatest Child's mission is to bring great quality kids' books to parents at affordable prices. They have managed to do so through bulk ordering popular books, most of which are imported from the UK. That's why they managed to gather such a large fanbase ever since they opened in 2008.
Head on down to any of their 4 bookstores in Singapore to browse through their huge selection of over 1000+ children's books. You'll find the internationally top-selling and award-winning kids' books, all at very reasonable prices.
My Greatest Child also organises monthly book fairs in various shopping malls. Be sure to keep a lookout for any special discounts during the fairs.
Address: 180 Kitchener Road, #B2-03, City Square Mall, S(208539)
Opening Hours: Daily, 10am to 10pm
2. Woods in the Books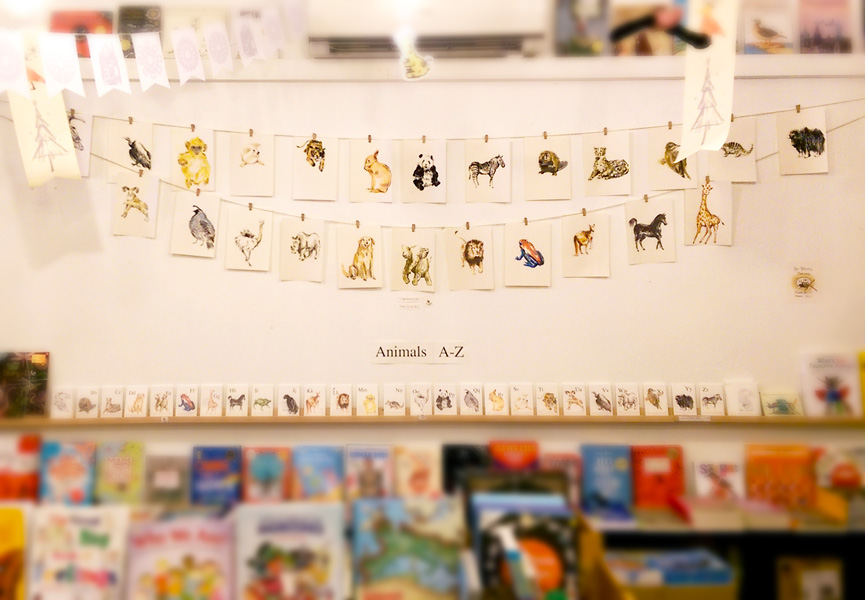 Founded by couple Mike Foo and Shannon Ong, Woods in the Books specialises in picture books for all age groups, personally curated by the owners. While waiting for your children to browse through the enchanting picture books, don't be surprised to find yourself enthralled as well.
Nestled in the charming Tiong Bahru neighbourhood, the ambience of the bookstore is simply fascinating. All over, you can find life-sized paintings of popular fictional characters hand-painted by Mike, an artist himself. It certainly is one of the most magical children's bookstores in Singapore.Moreover, the store has held events such as a Harry Potter Hogwarts House Party to encourage reading interest among young children.
Address: 3 Yong Siak Street, S(168642)
Opening Hours:
Tuesday – Friday, 10am to 7pm
Monday, Sunday & PH, 10am to 6pm
Saturday, 10am to 8pm
3. My Imagination Kingdom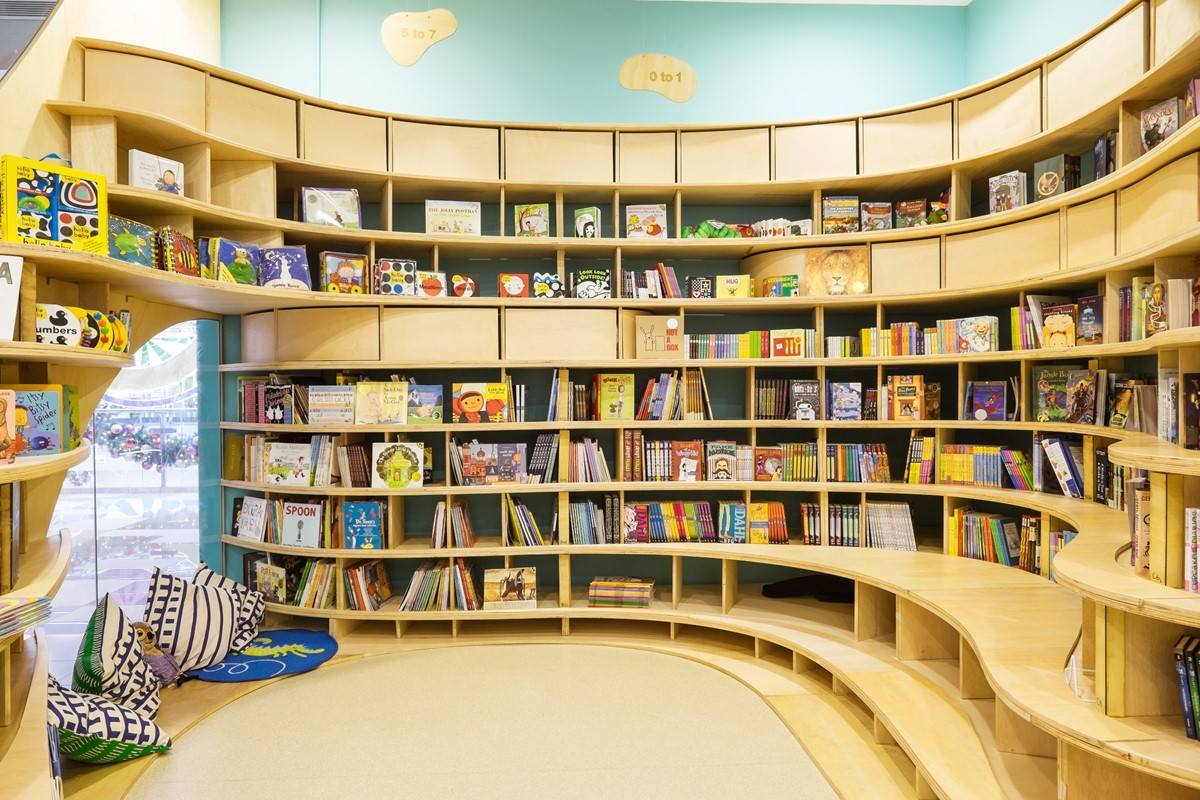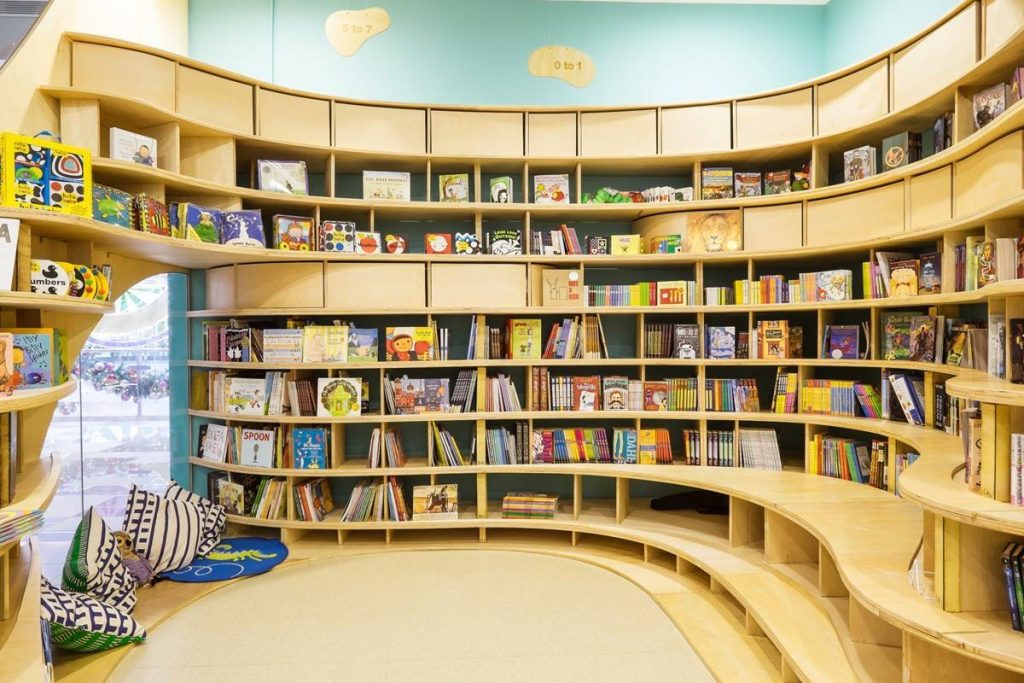 My Imagination Kingdom started off as an online bookstore in 2014 before opening their first retail store at One KM. The bookstore was specially designed to create intimate spaces for children of each age group. With platforms and grottos for children to cosy up with their books, this bookstore in Singapore offers a warm environment for your kids to discover the joy of reading.
The owners of this bookstore in Singapore are also vocal advocates of reading aloud to children. You'll be able to do so with their hand-picked collection of award-winning kids' books from globalised-recognised award programmes such as the Caldecott Medal and the CILIP Kate Greenaway Medal.
Address: 11 Tanjong Katong Road, #03-15, One KM, S(437157)
Opening Hours: Daily, 11:30am to 9pm
4. Junior Page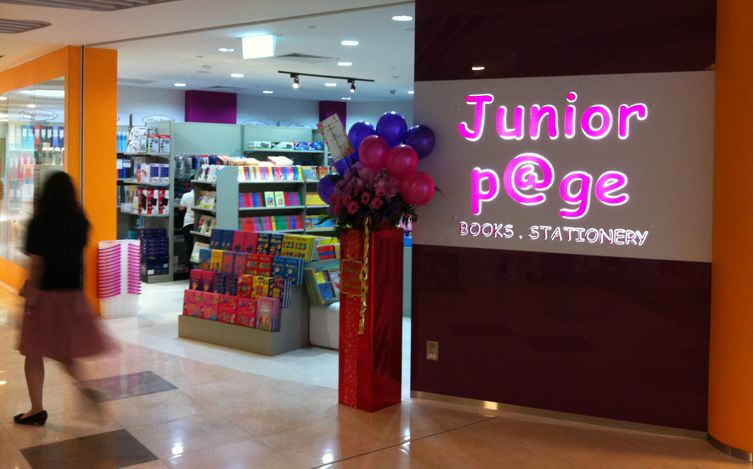 With a team of book buyers that has over 20 years of experience, Junior Page has managed to source a wide collection of kids' books at affordable prices. You can find popular Disney kids' books as well as a range of interactive kids' books which better facilitate learning.
Drop by their retail store at Alexandra to browse through the kids' books on offer, or visit their regular roadshows for access to 'knock out' prices.
Address: 460 Alexandra Road, #02-40, Alexandra Retail Centre, S(119963)
Opening Hours:
Monday – Friday, 11am to 7:30pm
Saturday, 10am to 3pm.
5. Books Actually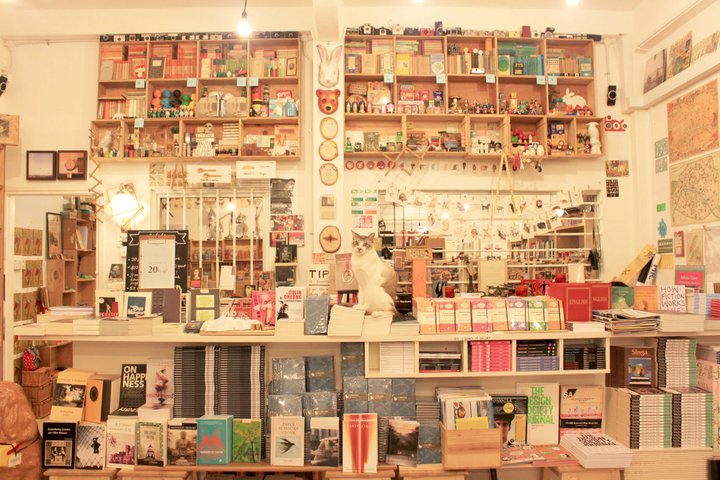 You've probably heard of Books Actually, the independent bookstore in Singapore specialising in fiction and literature. The bookstore has earned a name for itself with its strong support for the local writing community (they even have their own publishing arm).  Turns out, they stock a refreshing selection of kids' books too. You can find children books written by Singaporean writers, as well as vintage and indie titles to expand your child's reading horizon.
The bookstore itself is unique, with plenty of retro furnishings and knick-knacks on display. Your kids will be awed by the antique typewriters and cameras, as well as the three loveable resident cats there!
Address: 9 Yong Siak Street, S(168645 )
Opening Hours:
Tuesday – Saturday, 10am to 6pm
Sunday – Monday, 10am to 8pm
7. Books Ahoy!
Books Ahoy! is the brainchild of the team behind Books in the Woods, with a focus on chapter and picture books for young readers. You can be assured that the kids' books curated are well-written. There's a mix of kids' books written by international and local writers to broaden the imagination of your child.
There's also regular events like author readings and themed parties to engage your little ones. For instance, they held a Tin Tin Whodunnit party that was very well-received.
Address: 583 Orchard Road, #02-03, Forum, S(168645)
Opening Hours: Daily, 10am to 7pm
8. Maha Yu Yi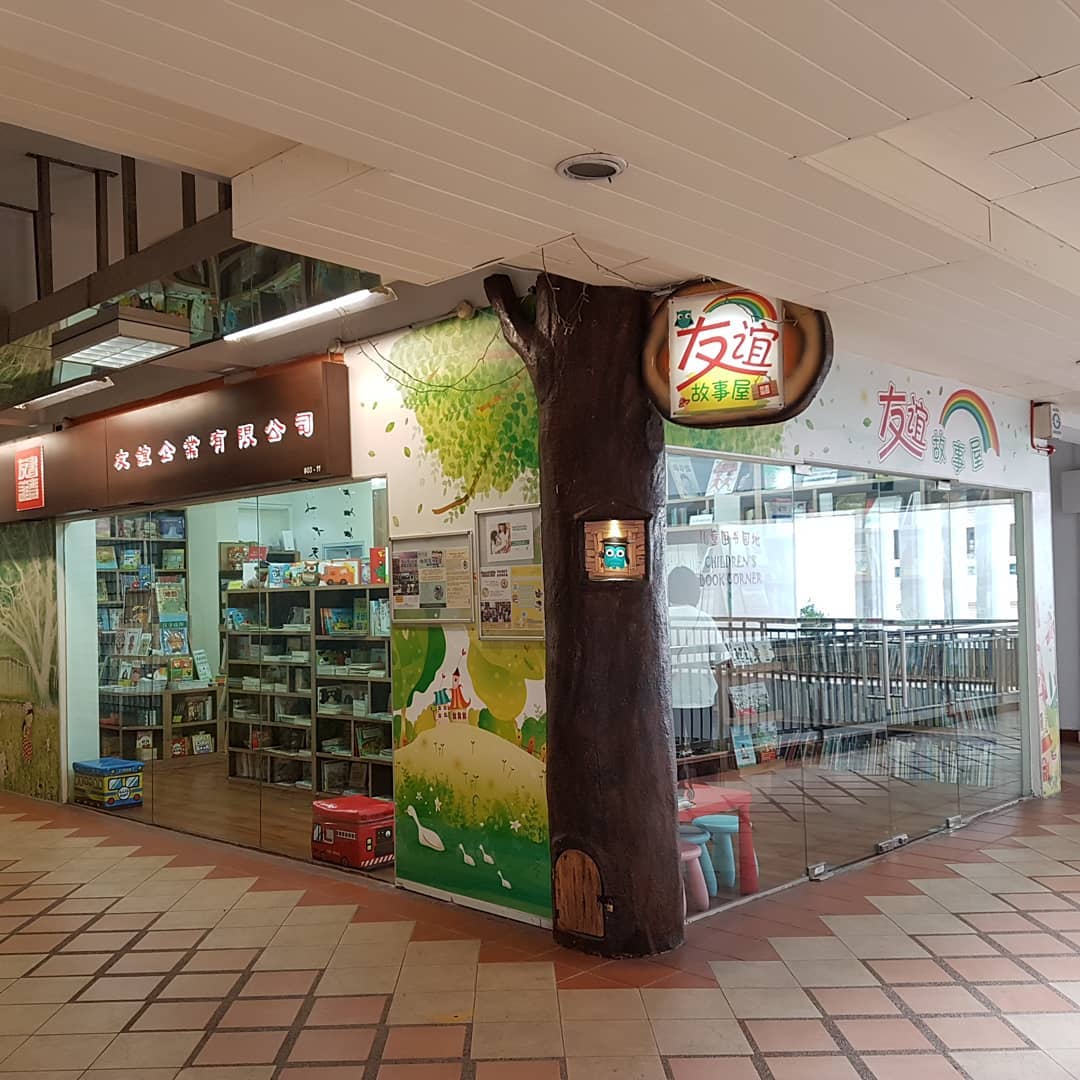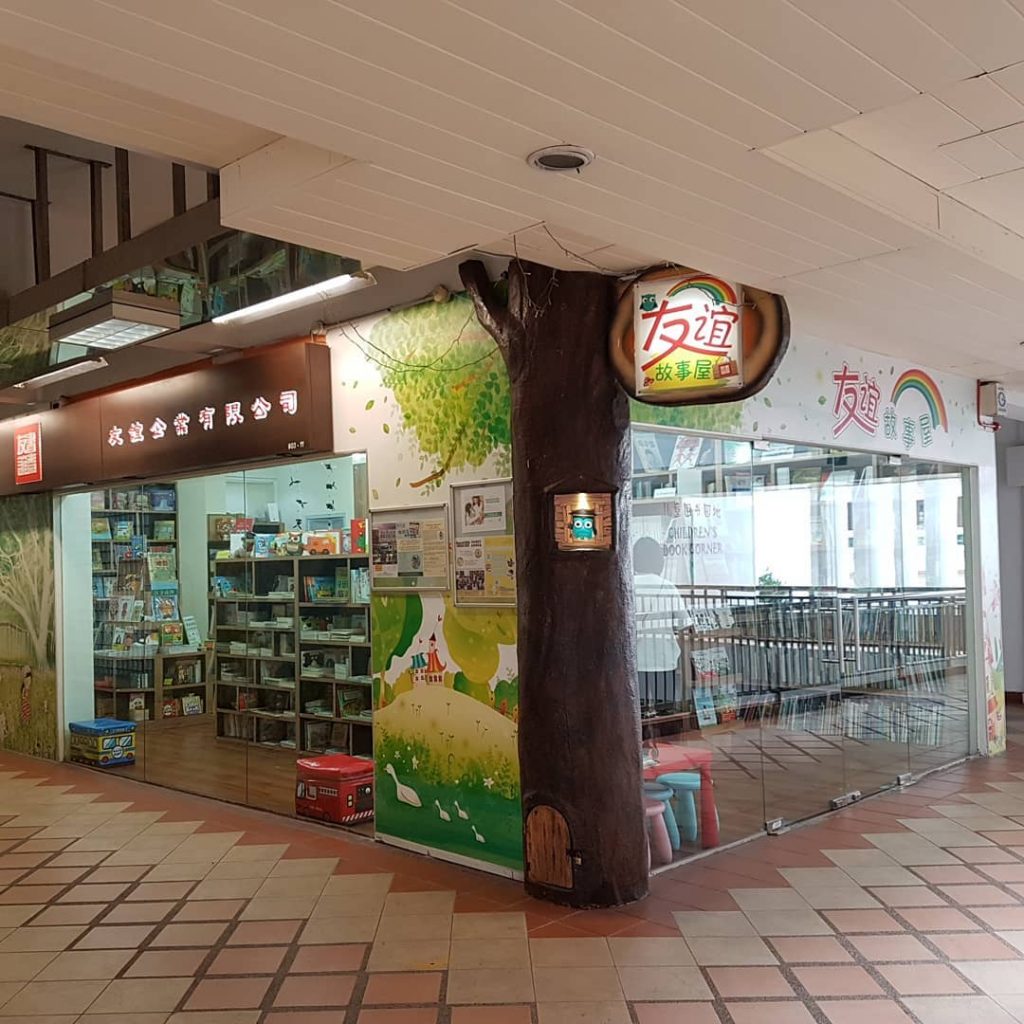 Looking for bookstores in Singapore that stock Chinese kids' books? You can find them at Maha Yu Yi, a Chinese retail bookshop located at Bras Basah Complex. The store has been open since 1969, with a section dedicated to Chinese children books. Since they have supplied books for schools, you can trust that their wide variety of Chinese children books will be suitable for your child.
Address: 231 Bain Street, #03-07 & #03-11, Bras Basah Complex, S(180231)
Opening Hours: Daily, 10am to 7pm
9. Littered With Books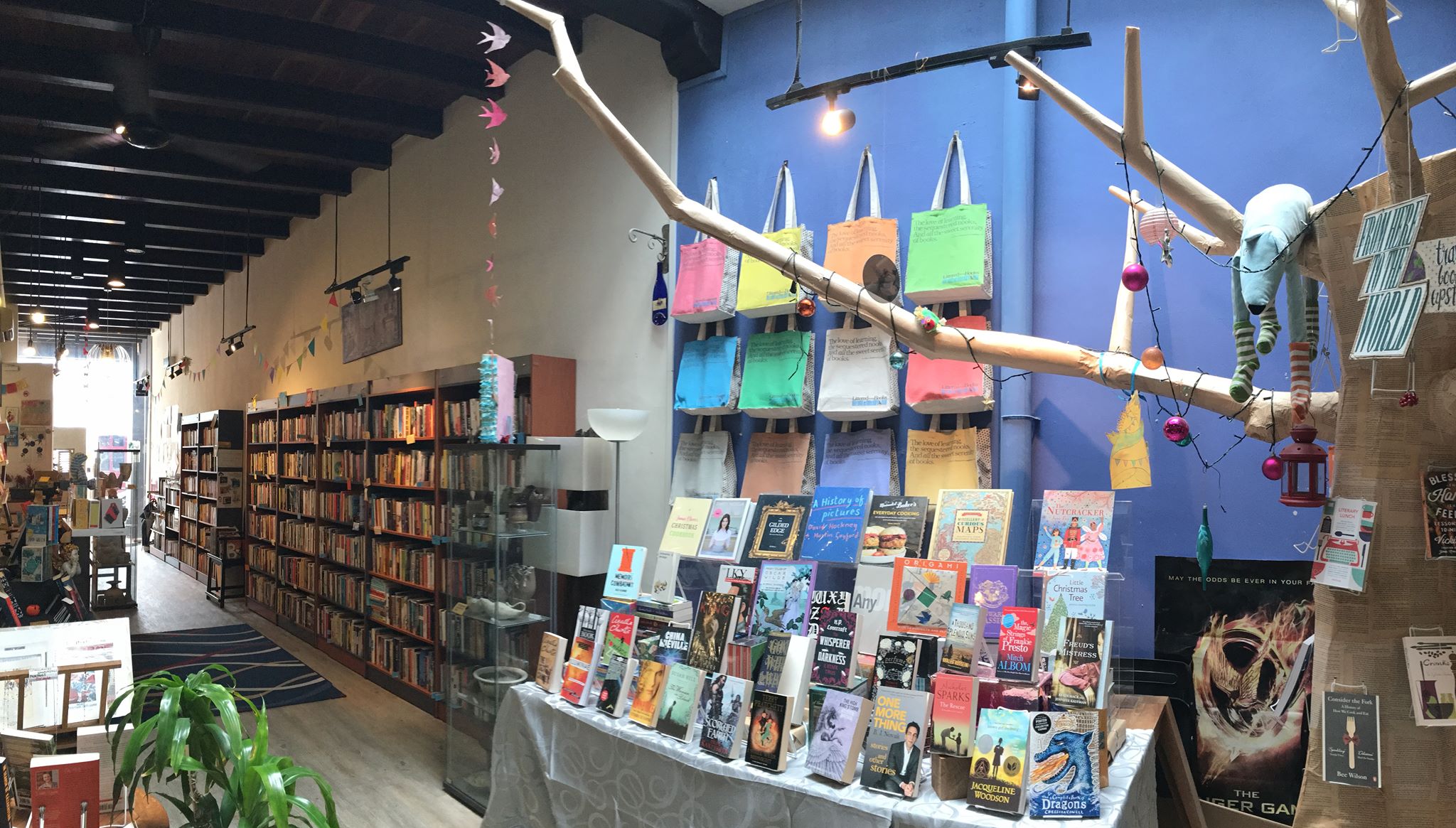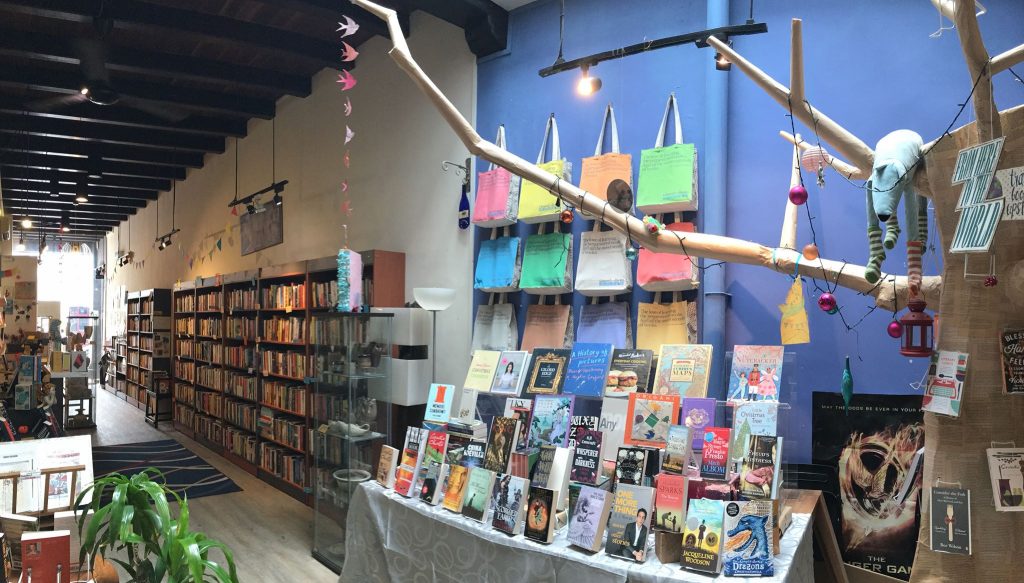 This cosy two-story bookstore in Duxton Hill lives up to its name. Inside, you will find an extensive range of books on bookshelves lined up against the walls. Its curated collection of kids' books is respectable. Expect to find quirky pop-up books, picture books and local adaptations of classic tales.
Littered With Books exudes character with its shophouse exterior and it's perfect for a quiet afternoon of book browsing. If you ever feel lost in the sea of books, you can always approach the friendly staff to get recommendations for your child. Their knowledge of books is only rivaled by their passion.
Address: 20 Duxton Road, S(089486)
Opening Hours: Daily, 12nn to 8pm
We're certain that you're already making plans to visit one of these amazing bookstores in Singapore. But if you're strapped for time, you can always browse for kids' books online at Shopee Singapore.
Leave us a comment if you have more recommendations for bookstores in Singapore, and don't forget to check out our guide for recommended kids' books!