Having breakfast in Singapore is an experience that never gets old. Just pay a visit to any hawker centre! You can easily find a wide variety of pastries and dishes inspired by the many local cultures. It's no surprise food is considered a national hobby in Singapore!
But if you're new to the island or are in need of a flavourful meal, then try out some of these Singaporean breakfast options!
Eggs, Toast, Kopi: The Holy Trinity Of Breakfast In Singapore
This is probably the most iconic breakfast in Singapore despite its simple presentation. It's an international meal with a Singaporean twist! For starters, the eggs are half-boiled instead of scrambled or hard-boiled. Depending on preference, you could add a dose of soy sauce or white pepper!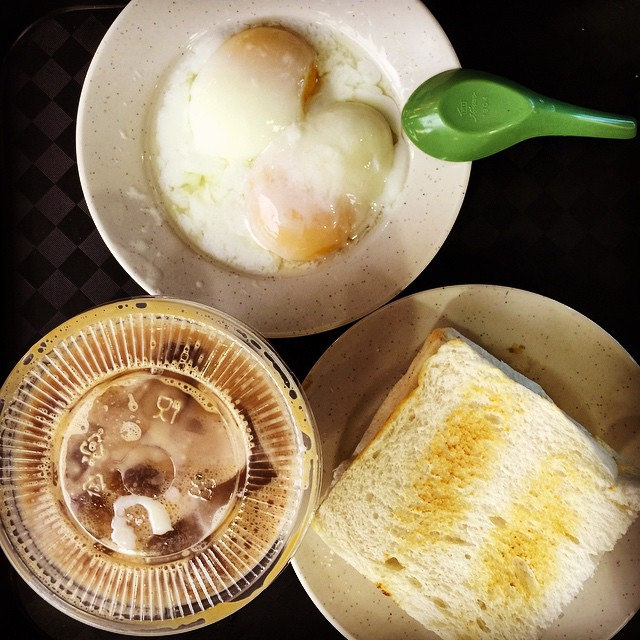 Kaya is a popular choice of spread on the toast along with a little butter. But the key ingredient that pulls the entire meal together is the kopi! It's a strong coffee brew that's guaranteed to boost your mornings! The best part is that the meal can be consumed quickly – perfect for the fast-paced life in Singapore!
Spinning It High With Some Roti Pratas
If someone tells you that they hate roti pratas, they're probably lying. No one hates roti pratas – no one. This dish is well loved and treasured by Singaporeans for its versatility in flavour and consumption! Prata chefs have even gotten creative over the years! Just check out unique prata flavours like banana, chocolate and even milo!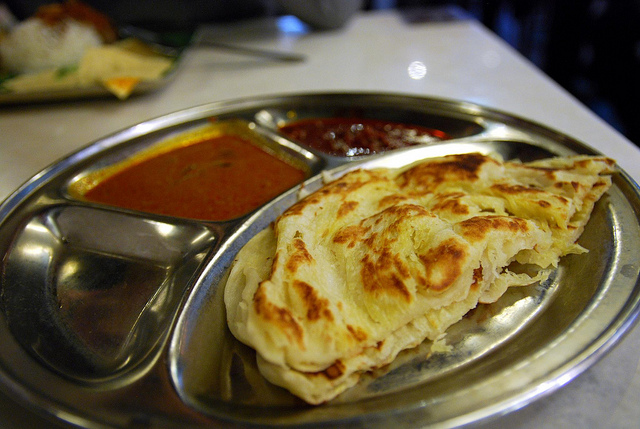 There's even a unique style of prata known as a 'tissue prata'. It's a thin and crispy form of prata that's able to stand vertically on its own! But prata as a type of breakfast in Singapore is best enjoyed the traditional way: with sugar or curry.
Slurp Up Some Savoury Bak Chor Mee
Fancy a bowl of warm noodles in the morning? Then you should try a bowl of Bak Chor Mee! It's a noodle dish served with pork liver, minced pork, mushrooms and meatballs. It's served with flat mee pok noodles but you can also choose the thinner mee kia noodles. You can also have this breakfast in Singapore with fish balls too! It's a seafood alternative if you can't consume pork meat. This seafood variant has fish balls and fish cakes in place of the meat in Bak Chor Mee.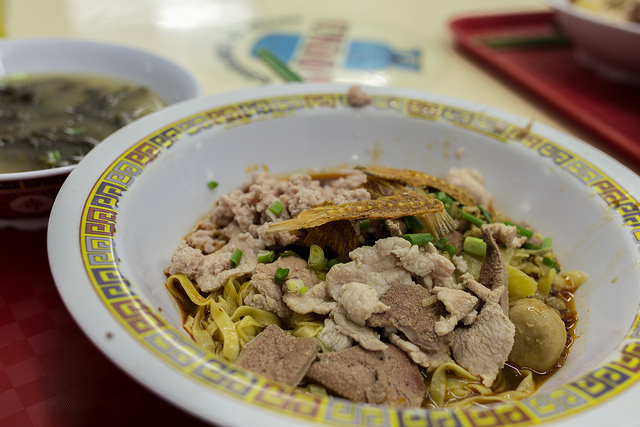 Fancy Some Kueh?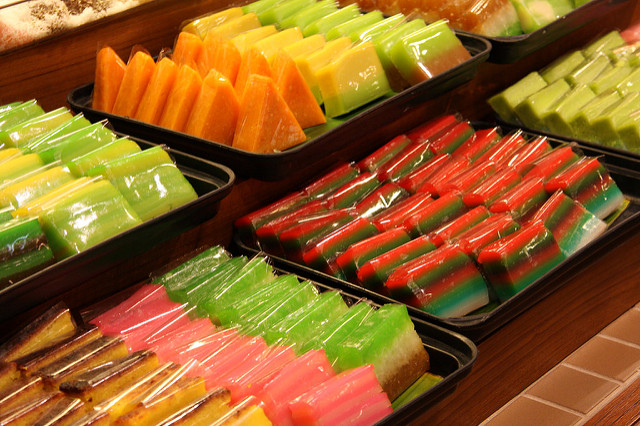 If you're not into heavy meals in the morning, you can try out the wide variety of kuehs (cakes) available in Singapore! These are bite-sized pastries that burst into flavour with every bite! We recommend trying the Ang Ku Kueh. It's a type of kueh that has a glutinous rice exterior stuffed with red bean or peanuts. The sweet and chewy texture of this breakfast in Singapore will leave you wanting more!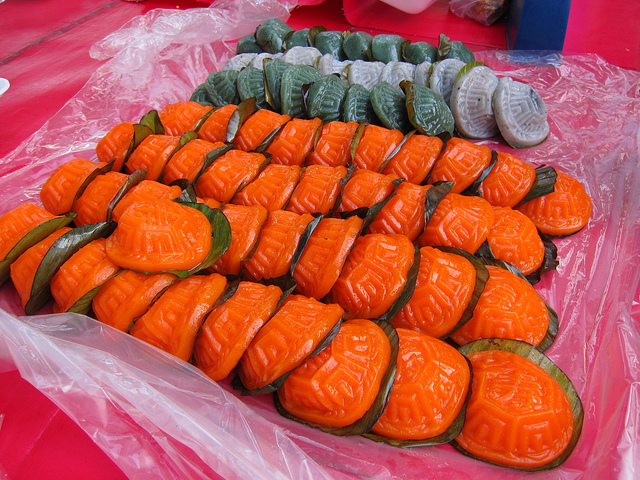 Keep Things Sedap With Nasi Lemak
Nasi Lemak is proof that you can create the perfect breakfast in Singapore using a combination of simple ingredients. You can find many variations of this dish over the island. But among the ingredients, the most common ones would be: ikan bilis, cucumber, peanuts, chicken (or fish) and fragrant coconut rice.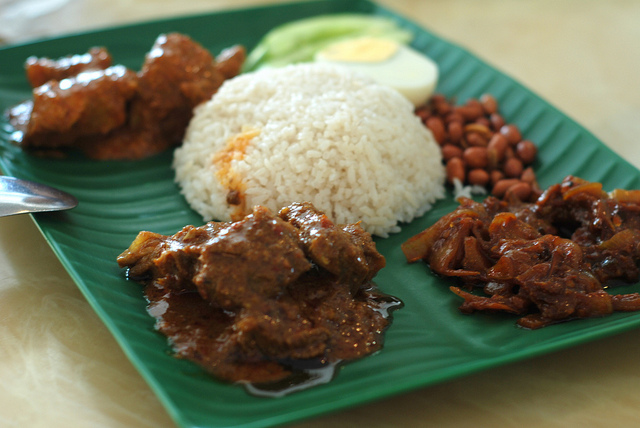 Some hawkers in Singapore may include hard-boiled or fried eggs. If you're into spicy stuff, you can include the sambal as well! It's a type of chili that's sweet and spicy at the same time!
Brighten Your Day With Some Chai Tow Kway!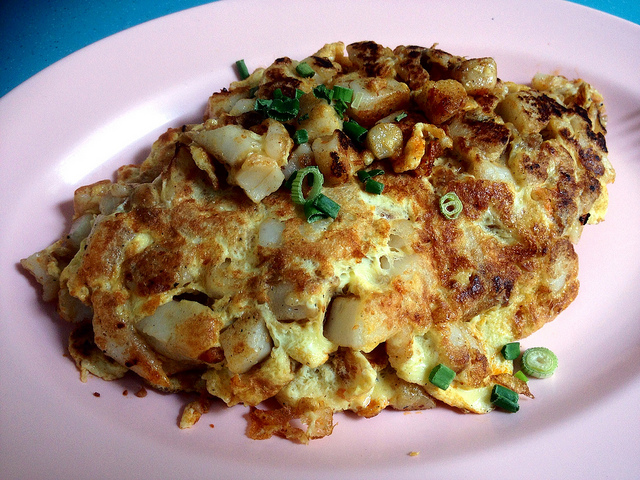 Fun fact: This dish has no carrots in it despite being known as a 'carrot cake'. The confusing name is a result of a loose translation of one of its key ingredient: white radish. The dish is a local favourite and is one of the few breakfasts in Singapore that is appropriate as an all-day meal.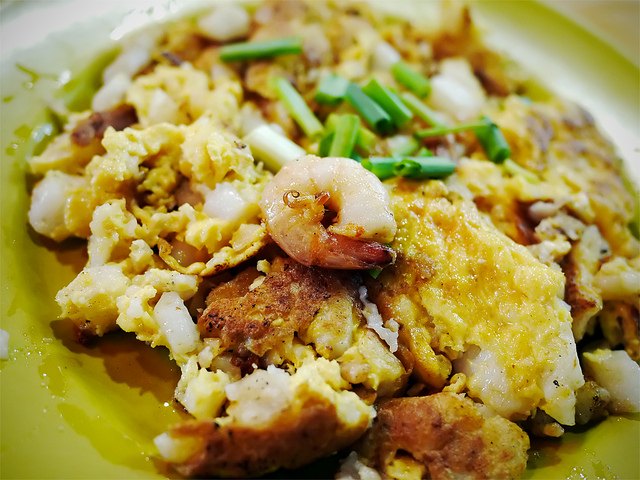 There's even two variants of this dish: 'white' or 'black'. White carrot cake features a crusty egg layer fried on one side while black carrot cake is mixed with soy sauce and egg.
Chwee Kueh For A Good Day
Chwee Kueh is a popular rice cake in Singapore that's made of rice flour mixed with a dose of water and prepared under steam. The end result is an amazing chewy texture that will leave you asking for more! The rice cake is also topped with preserved radishes to give it a slightly salty taste to complement the dish.
But of course, no breakfast in Singapore is complete without a good dose of chili! That's why you can always add a little sambal on the side to crank up the spice if it gets a little to bland for you.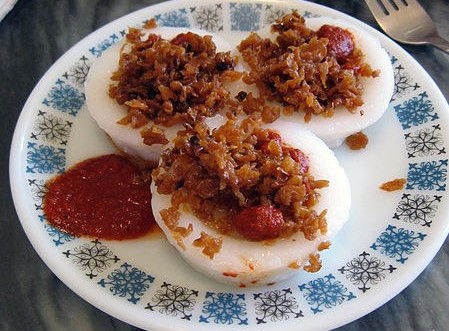 Porridge For The Humble Soul
Porridge is a breakfast in Singapore that's simple but takes skills to find the right combination that will please the soul. One of the biggest variations among porridge served in Singapore is in texture. Some chefs prepare them in a mushy form while others prefer their porridge to be a little on the wet side.
Texture plays an important role to a good bowl of porridge considering that it isn't a dish known for strong flavours. Some chefs even add chicken bits or youtiao which is a type of fried dough to add on to the texture.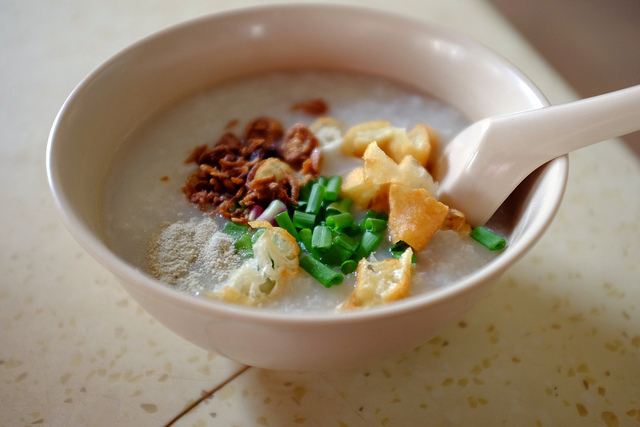 Spicy, Sweet And Sour Like Mee Siam
Mee Siam is a flavourful combination of spicy, sweet and sour! The dish has a vermicelli base served in a dry or soup form together with sliced hard-boiled eggs and tofu. For added flavour, chefs often include chives and lime to bring out the best of this unique food combination. Mee Siam is also quite a heavy breakfast in Singapore so it's a good meal to consider if you're planning to skip on lunch!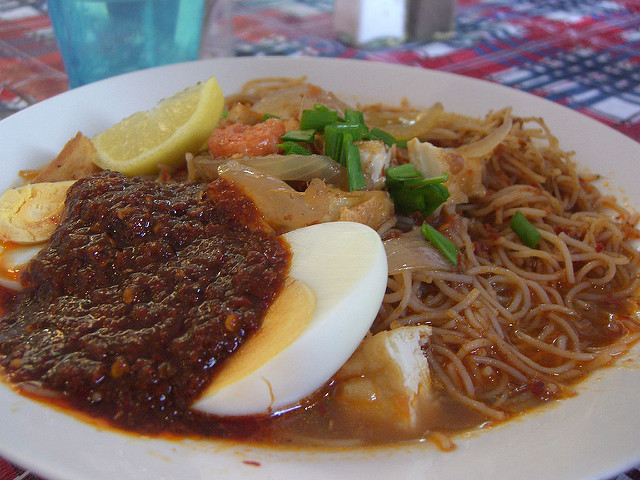 Our Guilty Pleasure: Mee Goreng
We had to end this article with our all-time favourite breakfast in Singapore: Mee Goreng. It's one of the few dishes that represents the unity of the Southeast Asian culinary cultures. The ingredients are inspired by various countries like Malaysia, Indonesia and even Singapore. Due to this diversity in culinary cultures, you can often find many variations of this dish. Some have more seafood items like prawns while others may have shredded egg or even chicken bits.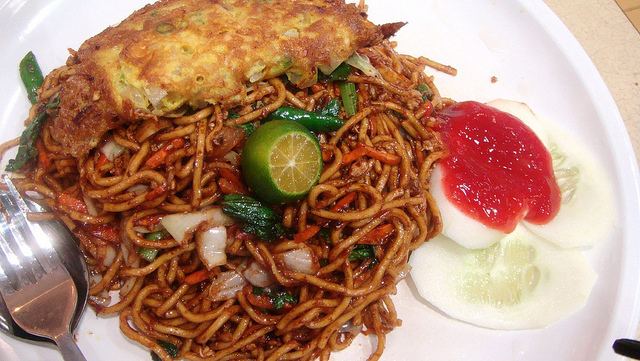 We recommend eating it fresh from the wok and not giving it too much time to cool. The flavours are intense at maximum heat and it is when you can truly appreciate the best of all culture's work in this one dish.
Ready for more dishes in Singapore?
You see! Breakfast in Singapore is never a dull experience! If you're also looking for savoury supper options, try some of the many night eateries around Singapore. Or, you can consider trying some old school snacks to complete your journey as a Singaporean foodie!