There's no time like the present to get your home all ready for Hari Raya. You've got the food and snacks, but you can't forget how decor can play a large part in creating a wonderful atmosphere for the festivities. From fairy lights to banners, check out these Hari Raya decoration ideas for inspiration on how to beautify your crib!
What are the best colours for Hari Raya decorations?
While most colours are generally all right for Hari Raya, the best ones are green, yellow and blue. And that's because these three colours tend to be synonymous with the festivities. Green, yellow and blue shades also add a warm and welcoming vibe, making your guests feel at home when they visit! 
Hari Raya decoration ideas for your home entrance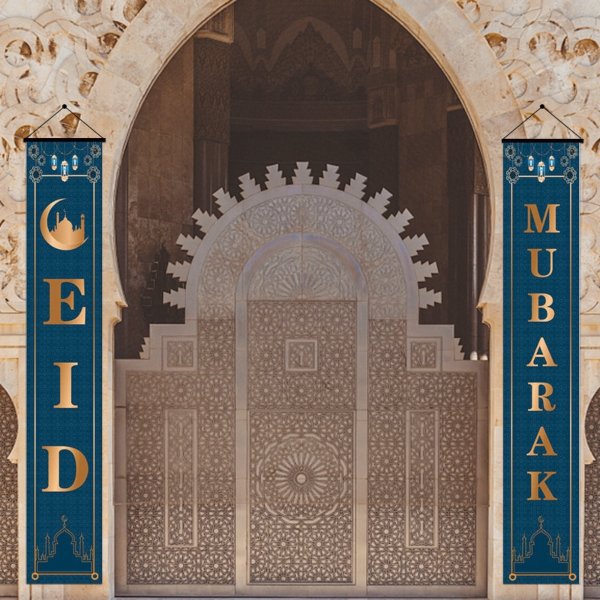 The entrance is where guests get a first glimpse of your preparations, so you should welcome them with something like this Hari Raya Banner (available on tryfordream_04.sg)! The greetings and blessings on this Hari Raya banner make the perfect decoration idea as all guests would definitely feel at home in your crib. 
2. Hang some garlands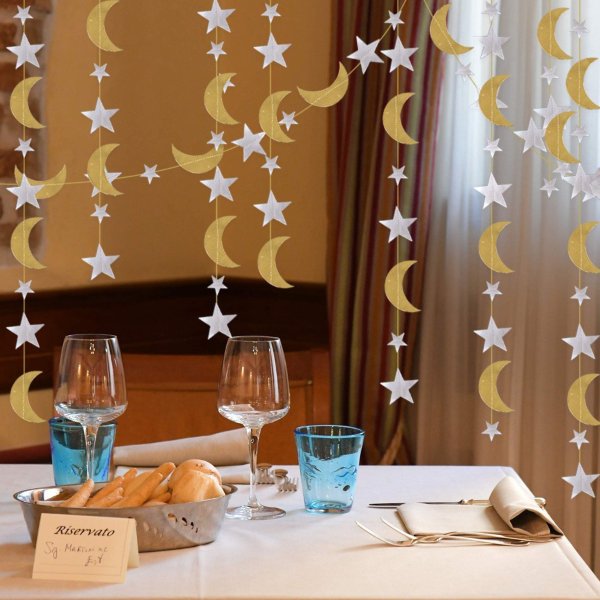 Welcome banners aside, a great Hari Raya decoration idea is to hang up some garlands. These Welcome Garlands (available on Kumozawa Party balloon) form up to be a curtain, adding a nice vibe as guests cross the entryway and into your home. It's as if they're entering another "realm", entering a place filled with joy and harmony!
3. Light the way for blessings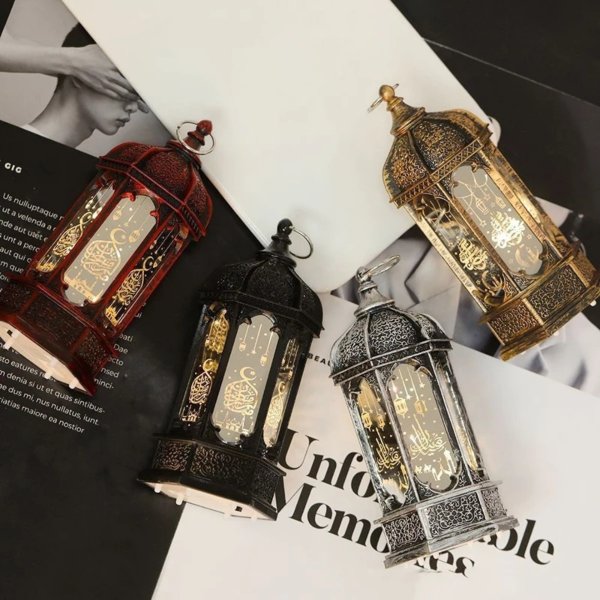 It's said that light will attract angels to descend on homes to give people blessings. It's therefore no wonder that these Ornamental Lamps (available on Art of living) are one of the greatest Hari Raya decoration ideas. We especially love how these lamps come with both white and warm light settings, so you can easily switch things up to set a different mood.
4. Place a decorative mat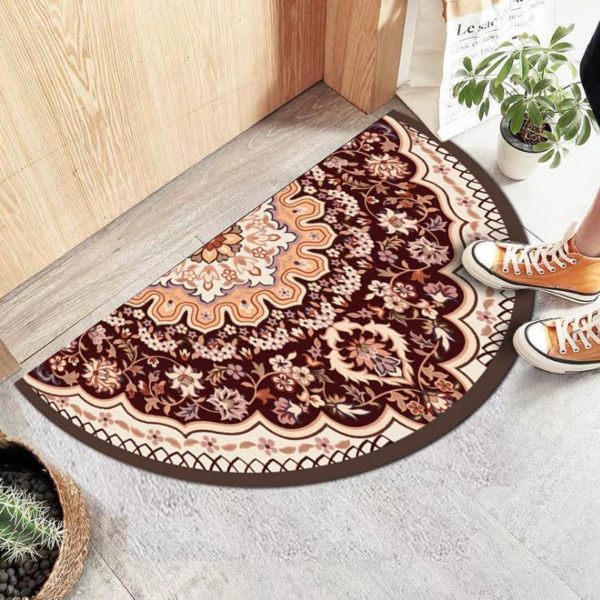 Functionality and aesthetics – those come to mind when we see this Decorative Mat (available on hope_store.sg). This Hari Raya floor mat is a decoration idea that most would overlook. But it's important to prioritise changing out the floor mat as it removes all the unknown impurities that could've been brought into your home.
Hari Raya decoration ideas for your living room
5. Decorate with bunting flags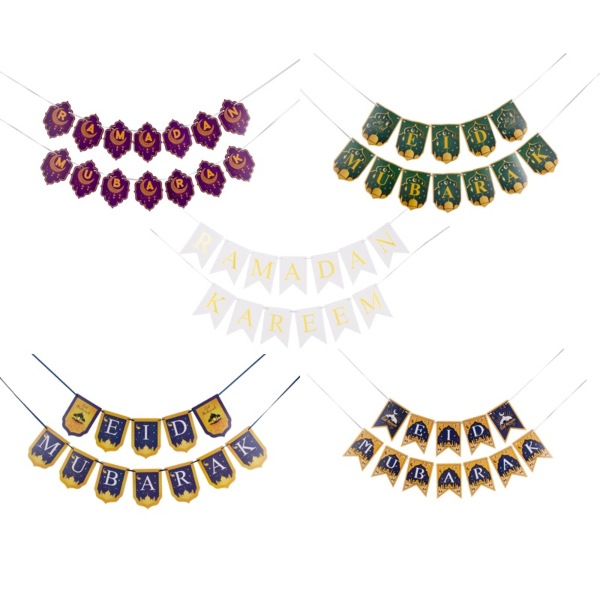 Got a Hari Raya party coming up? You can't forget about these Bunting Flags (available on Kumozawa Party balloon) when you're looking for Hari Raya decoration ideas. These well wishes and blessings are a sight to behold and will make your guests feel more than welcomed when they're visiting your crib for the festivities! 
6. Fill your walls with murals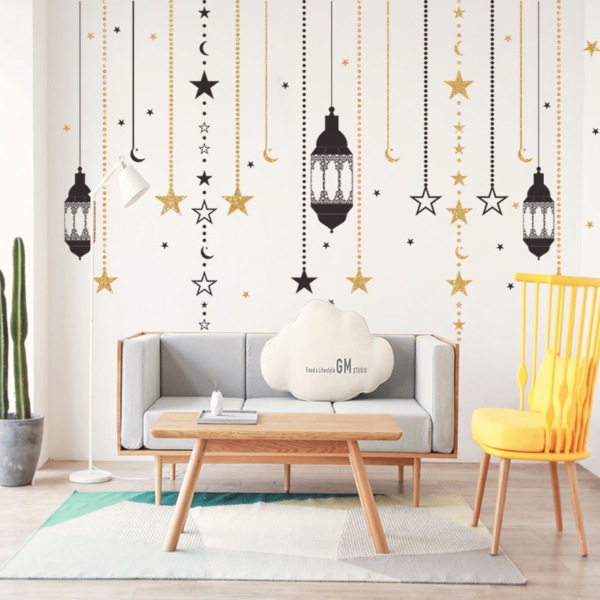 Just moved into a new home and haven't got time to decorate? This Mural Decoration (available on heavycargo.sg) is one of our favourite Hari Raya decoration ideas. You'll have the perfect background when you're coming together to snap pics that are oh-so-IG-worthy!
7. Add some freshness with greenery
With green being one of the go-to colours with Hari Raya decoration ideas, it's a no-brainer that plants would be a perfect addition. These Artificial Plants (available on thejoyland) infuse some natural brightness into the atmosphere. Veering away from the usual vibrant and loud decorations, these plants are a refreshing touch that's well-loved by many.
8. Lay out beautiful carpets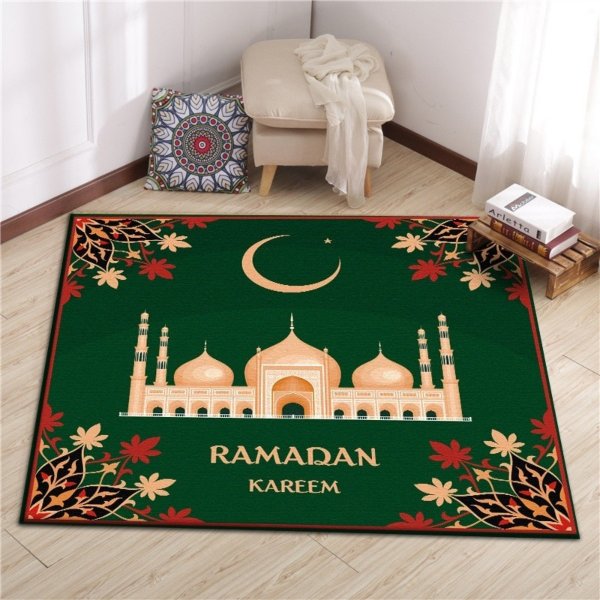 As Hari Raya is the season where families gather to strengthen bonds, a Decorative Carpet (available on heavycargo.sg) would be a great decoration idea. Having a carpet allows your guests to have more comfy space where they can interact and bond with one another. It's how everyone can get into the spirit of the festivities, coming out together stronger than before!
9. Amp it up with decorative balloons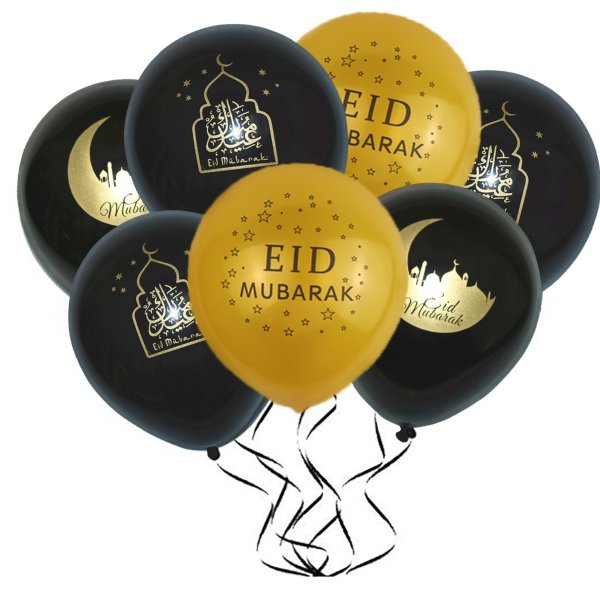 Balloons are typically underrated when it comes to Hari Raya decoration ideas. These Eid Mubarak Balloons (available on huiran11.sg) come in a lovely shade of black and gold, adding a more atas and elegant vibe. They're also great for when you have little nieces and nephews visiting. The little ones will definitely love these Hari Raya balloons! 
Hari Raya decoration ideas for your dining room
10. Prep the table with decorative runners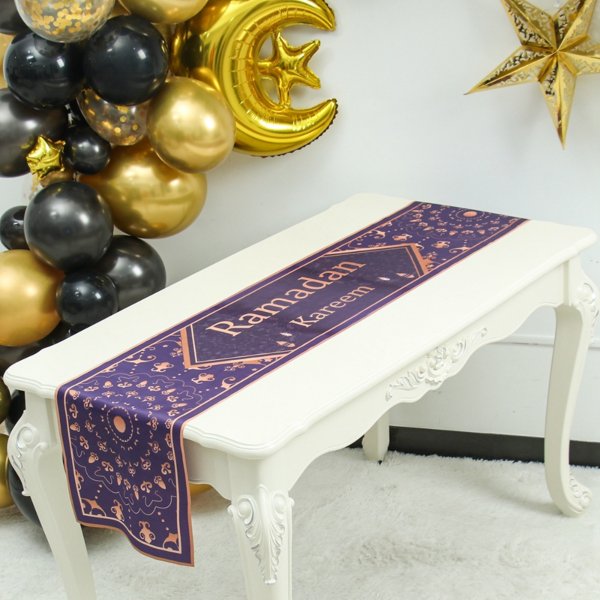 Get your dining table all set up for the season with Hari Raya decoration ideas like Festive Runners (available on Huiran Home Decor Shop). These Hari Raya table runners add a beautiful touch while protecting your tabletop from scratches, dents and any sort of damage. They also act as a marker for when you're placing dishes of those delish delights!
11. Set up decorative backgrounds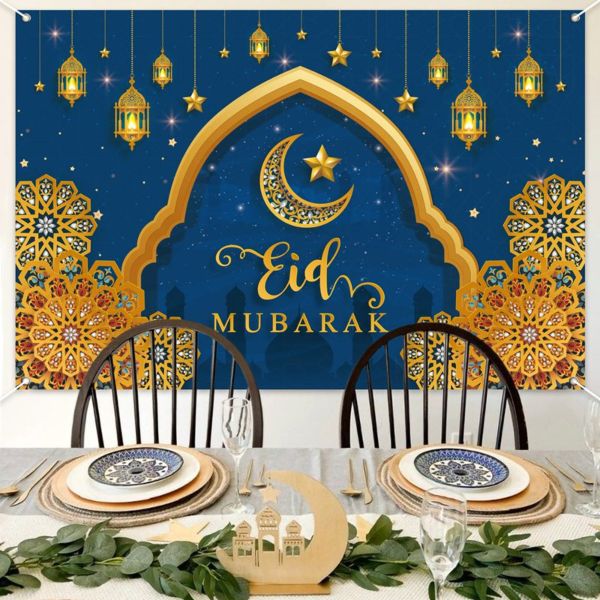 Usher in the festivities with some Hari Raya Decorative Backgrounds (available on Huiran Home Decor Shop). These can change up the dining room's vibe entirely. And the best part about this Hari Raya decoration idea is how you can easily put them away to use again for years to come!
12. Brighten up the dining room with tabletop lanterns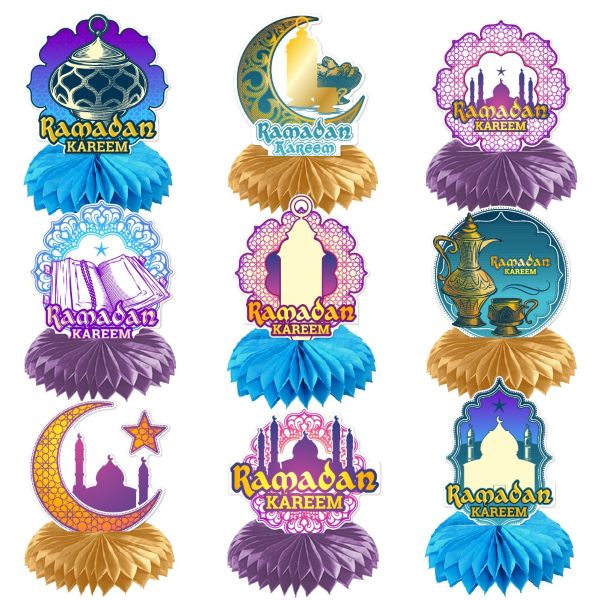 Festive centrepieces are always a great Hari Raya decoration idea. Which is why these Tabletop Lanterns (available on fepitostore02.sg) are perfect for your dining room. Moreover, their vibrant colours brighten up the room, adding a unique touch that you and your guests will absolutely love.
Bonus: DIY Hari Raya decoration ideas
13. Use Sampul Duit Raya packets to handcraft decorations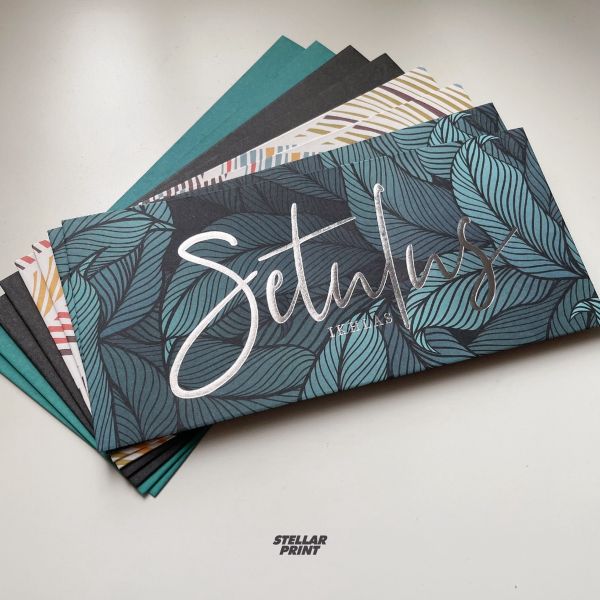 Show off your handiwork with DIY Hari Raya decorations. These Sampul Duit Raya Packets (available on mahdoumbabies) aren't just beautiful. You can also use them to craft decorations that can be showcased on walls. Make a lantern, cut shapes and string them together to form garlands and more! 
14. Showcase treats in a DIY food tray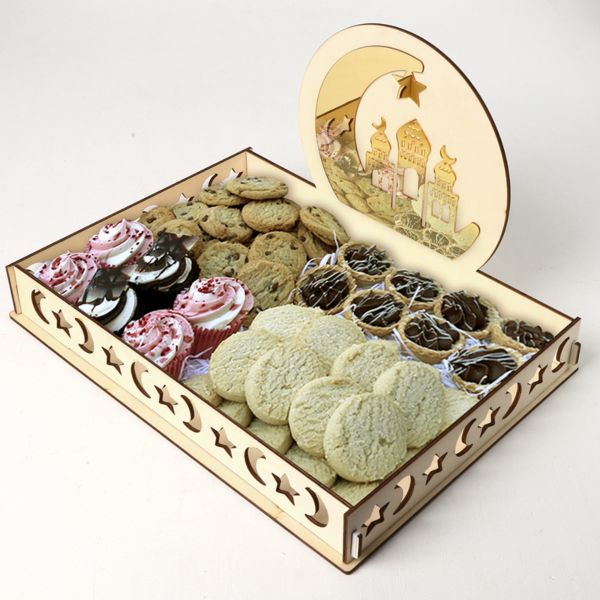 Make your own food tray with this Decorative Wooden Tray Set (available on heavycargo.sg). They're minimalist and easy to make, so it's a no-brainer if you're looking for DIY Hari Raya decoration ideas that are straightforward. You can also elevate the centrepiece by brightening it with some Fairy Lights (available on JYC Electronics Store.sg). 
15. Adorn your home with decorative ketupat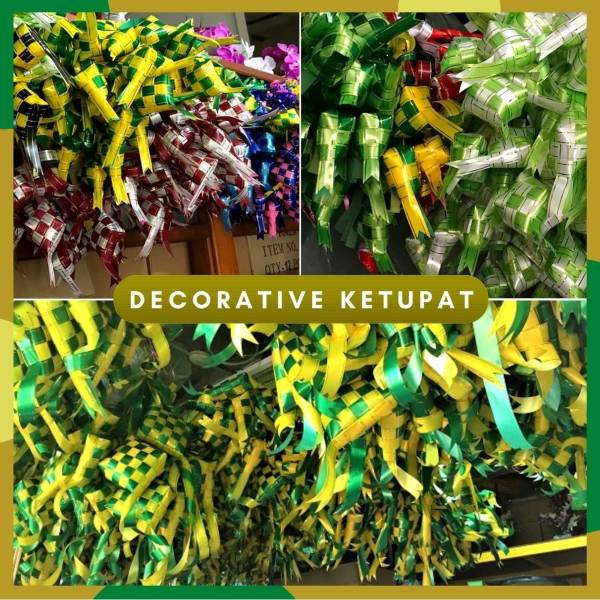 You can't forget ketupat when it comes to DIY Hari Raya decoration ideas. These ketupat hold symbolic significance as the palm leaves represent one's sins and mistakes, while the rice on the inside symbolises purity. Tying into the season of forgiveness, these Decorative Ketupat (available on altonflowercom) are therefore crucial DIY Hari Raya decorations for the season. 
Beautify your home with these Hari Raya decoration ideas
From decorative ketupat to welcome banners and DIY crafts, we're sure you'll get some inspiration from these Hari Raya decoration ideas! Remember to stock up on Hari Raya snacks and get your modern baju kurung ready for the festivities. Head to our Hari Raya sale to snag great promotional deals on all your shopping needs for the festivities.