With Japan's borders finally reopening after two years of the pandemic, you can finally catch up on all the sights you've missed out on previously. Kick things off by visiting Japan's winter wonderland this year-end holidays! Hokkaido is best for skiing in December — when dry powder snow cakes the mountainous slopes to create thrilling ski runs for all to enjoy. Apart from winter sports, plenty of family-friendly activities are also available at the best places to stay in Hokkaido. Your little ones are sure to get their fair share of fun as well! Curious to find out where the best ski resorts in Hokkaido are? Read on to discover our top picks and what each of them offers!
What is the best month to visit Hokkaido?
No matter which season it is, Hokkaido has a plethora of activities that beckons tourists to visit all year round! Here are some of the popular activities you can expect when visiting Hokkaido.
Situated in northern Japan, Hokkaido experiences spring much later than metropolises such as Tokyo and Osaka. Springtime usually lasts from April to June, which sees temperatures ranging from single-digit to low twenties degrees Celsius. During this period, visitors can find blooming cherry blossom flowers, moss phloxes, and lilies at various locations such as Hakodate's Goryokaku Park and Higashimokoto Shibazakura Park.
Worried about the sweltering heat during summertime? If yes, then fret no more! With low humidity levels and temperatures below 27 degrees Celsius, Hokkaido's cool and comfortable climate between June to August is perfect for a hike without breaking a sweat. While trekking around Mount Biei and Mount Furano, uncover some of Hokkaido's hidden gems such as the aesthetic Shirogane Blue Pond and sweeping Furano lavender fields.
You may have heard of hanami (a Japanese tradition to admire cherry blossoms during springtime), but have you heard of momijigari — the act of hunting for autumn foliage? The prefecture with the most regional national parks, Hokkaido is often visited between September to November for its vibrant autumnal colours. Visit Jozankei Onsen, a hot spring resort town to enjoy breathtaking views of the falling leaves while canoeing lazily along the Toyohira River. Alternatively, hop on a sightseeing bus to discover the area's best viewing spots.
Because of the generous snowfall that happens between December to February every year, Hokkaido is the top-of-mind winter vacation destination. In winter, the mountainous slopes are coated with thick layers of powdery snow, making Hokkaido the best skiing spot in Japan. Travellers can also partake in other activities such as snowshoeing and sledging as well; all of them are guaranteed to give you the adrenaline rush you seek.
What is the ski season in Hokkaido?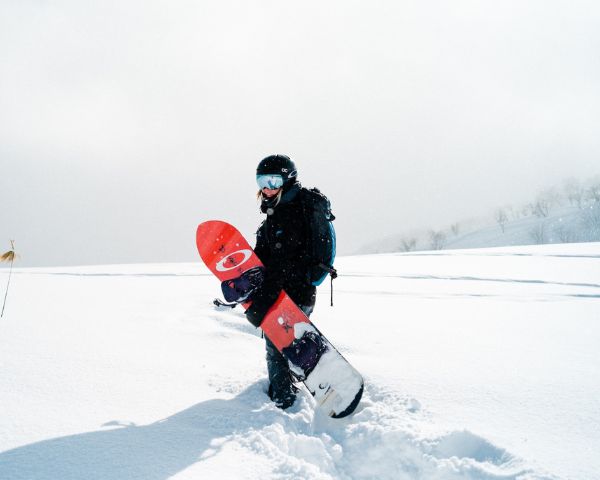 Typically, Hokkaido ski resorts tend to open up from mid to late November and stop their operations in March. However, depending on the snow conditions at each ski resort, some of the larger ski areas may continue operations until late April or early May — when springtime arrives in Hokkaido. Most of Japan's best ski resorts are also found in Hokkaido, with Niseko being the most popular choice among many. For those planning to visit Hokkaido this holiday season, do check the live weather forecasts and snow conditions on the ski resort's respective websites to avoid making a wasted trip down.
Best ski resorts in Hokkaido
1. Niseko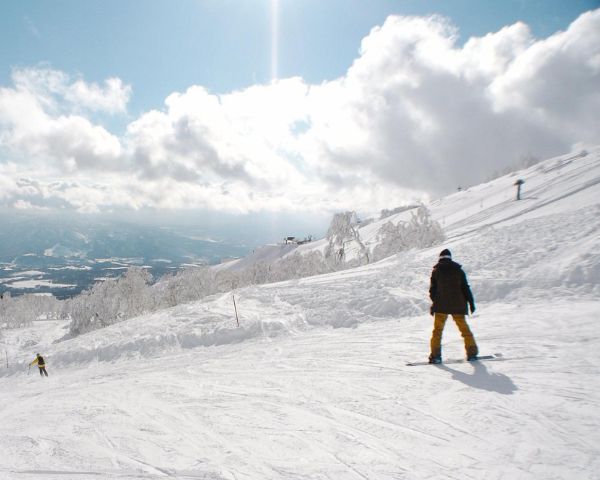 It's not an exaggeration to say that Niseko is the best ski resort in Hokkaido and, to a greater extent, the whole of Japan! On average, Niseko records a snowfall of 10 to 15 metres annually, coating the slopes of Mt. Niseko-Annupuri with its famous dry powder snow. Offering 47 kilometres of ski trails, Niseko is perfect for skiers to test their skills while basking in the sun.
Within Niseko ski resort lies four interlinked ski resorts; among which, the Hilton Niseko Village (viewable on mobile only) is the best ski resort in Niseko for their après-ski activities! Sample some beef and seafood at Melt, Bar and Grill while admiring spectacular views of Mt. Yotei. Alternatively, jive and have fun while partying in Ezo pub's private karaoke rooms. If you seek entertainment, then this is probably the best place to stay in Hokkaido for you!
Niseko Ski Resort slopes: 
Beginner slopes: 22.4 km 

Intermediate slopes: 18.2 km

Advanced slopes: 10.2 km
2. Furano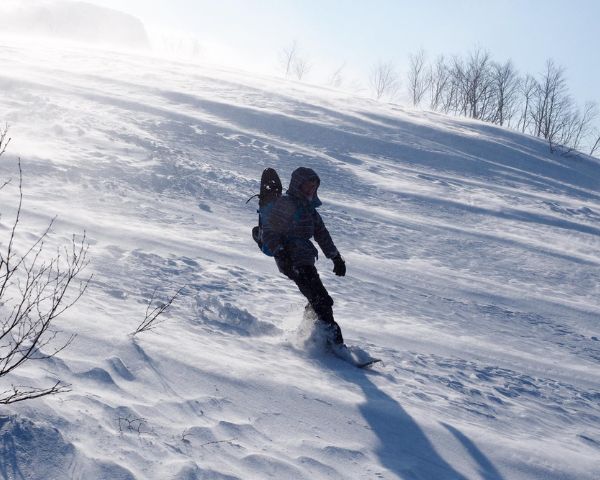 Situated in the heart of Hokkaido, Furano is the best ski resort in Hokkaido for experiencing the Japanese skiing culture. Consisting of 24 ski runs totalling up to 25 kilometres, Furano has played host to the Ski and Snowboard World Cup 12 times, reaffirming its popularity among the skiing community. Being less crowded than Niseko, Furano is the best ski resort for beginners as they glide along the winding groomed runs.
Finding a nearby accommodation to turn in for the night? Enter Furano Natulux Hotel (viewable on mobile only)! With nature and relaxation as the hotel's theme, its rooms have also incorporated nature-themed features such as stoned door knobs and aroma diffusers within its design. There's also a large Japanese-style bath accessible for guests, providing warmth during the cold weather.
Furano Ski Resort slopes: 
Beginner slopes: 15 km

Intermediate slopes: 13 km

Advanced slopes: 4 km
3. Sahoro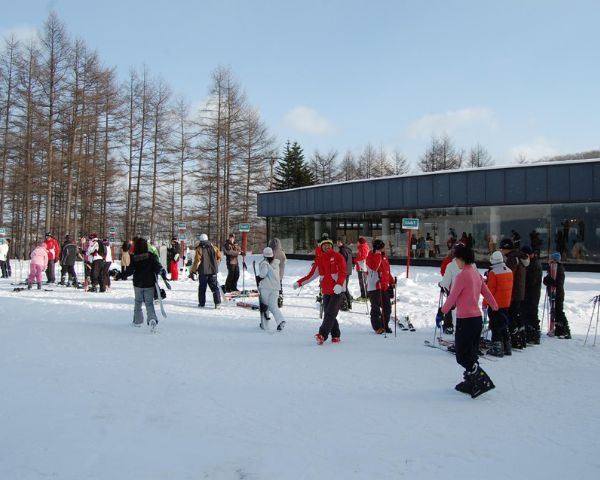 Travelling with young kids? If so, then Sahoro is the best ski resort in Hokkaido just for you! Sahoro is made up of two main ski resorts: Club Med Hokkaido Sahoro and Sahoro Resort Hotel; the former offering the best family-friendly skiing experience in Hokkaido. Being one of the few ski resorts in Japan to offer group ski and snowboarding lessons in English, families can have a blast while honing their skills.
Those seeking a retreat in the Hokkaido wilderness should definitely opt for the Sahoro Resort Hotel (viewable on mobile only)! Tucked away within the forests, the hotel uses wooden furniture and aromas to provide a natural soothing ambience. During your stay, you can rest in their signature Tokachi sauna. Using the groundwaters from the nearby Tokachi mountains, the steam will help you to sweat it out and speed up your fatigue recovery.
Sahoro Ski Resort slopes: 
Beginner slopes: 8.6 km

Intermediate slopes: 7.1 km

Advanced slopes: 9.3 km
4. Kiroro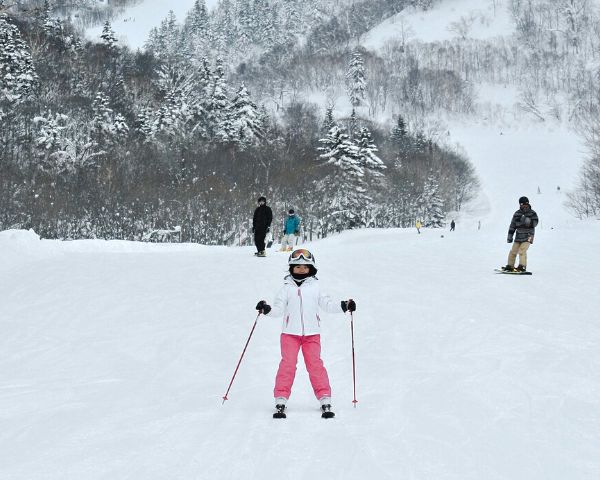 Located near the coastal city of Otaru, Kiroro is the best mid-sized ski resort in Hokkaido for travellers looking to ski without travelling to the far countryside. The ski resort has 23 different ski runs spread across the slopes of Mt. Asari and Mt. Nagamine and has numerous accessible off-piste areas for powder hounds to show off their remarkable skills. Within the ski resort lies a snow park as well, where you can traverse on a banana boat or slide down the hills in a snow tube.
Sharing the grounds with Kiroro is the 5-star luxurious Yu Kiroro Hotel (viewable on mobile only)! To recreate a homely feeling, the hotel is filled with alpine styling and warm earthly tones to give off a cosy ambience. As a ski-in ski-out accommodation, the hotel also provides a ski valet service where guests can leave their ski equipment with the hotel and collect them warm and dry the next day. How thoughtful!
Kiroro Ski Resort slopes: 
Beginner slopes: 8.6 km

Intermediate slopes: 10.6 km

Advanced slopes: 10.8 km
5. Sapporo Teine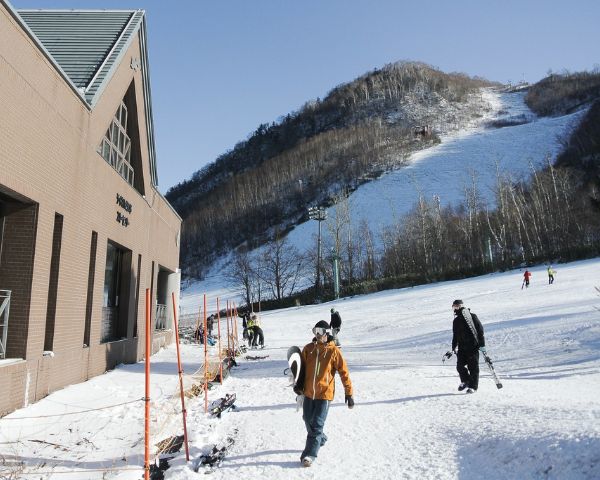 As the venue for the 1972 Sapporo Olympic Winter Games, Sapporo Teine's ski trails were adapted from previous runs used for slalom and giant slalom races. The resort is separated into the Highland zone, which features mostly medium to advanced courses, and the Olympia zone which consists of gentler trails suited for beginners. While skiing, skiers can admire unparalleled views of Sapporo city and Ishikari Bay, as well as the former Olympic torch stand used during the Games.
Due to its proximity to downtown Sapporo, Sapporo Teine is the best ski resort in Hokkaido for its easy accessibility. To access the resort, stay at some of the best places in Hokkaido and opt for the BIGRUNS Bus Package! This package offers direct connections to hotels such as Hotel Mystays Sapporo Aspen (viewable from mobile only) and JR Tower Hotel Nikko Sapporo (viewable from mobile only) and includes an 8-hour lift ticket as well. With such convenience, wait no further and start planning your day trip to Sapporo Teine already!
Sapporo Teine Ski Resort slopes: 
Beginner slopes: 7 km

Intermediate slopes: 8 km

Advanced slopes: 5 km
6. Rusutsu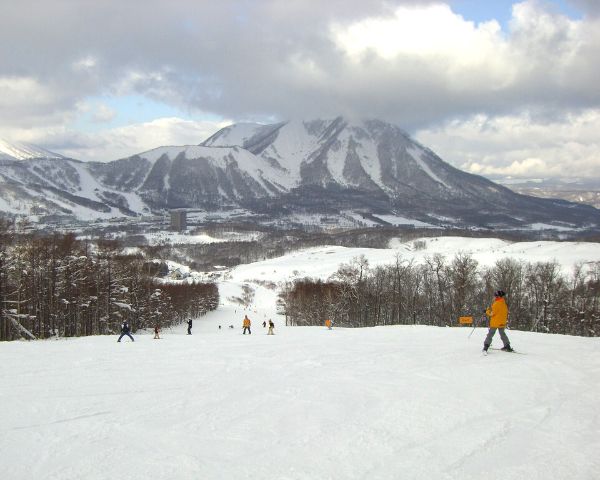 Fun awaits at the best all-season ski resort in Hokkaido! Home to 37 ski trails covering three peaks, Rusutsu has the region's largest individual ski area and is known for its high snowfall and quality powder snow. From groomed ski runs tailored for beginners to steep off-piste runs for adventurous souls, feel the thrill and excitement while enjoying the spectacular scenery of surrounding mountains. 
After a long day out playing in the snow, relax and rejuvenate at The Westin Rusutsu Resort (viewable from mobile only)! Placing emphasis on wellness, the resort provides a variety of experiences that focuses on the improvement of the well-being of one's mind and body. Each hotel room also comes with high ceilings and a large window, providing unobstructed views of the Rusutsu mountains and the surrounding villages. Thereafter, you can plop yourself onto the bed to get an invigorating good night's rest.
Rusutsu Ski Resort slopes: 
Beginner slopes: 12.6 km

Intermediate slopes: 16.8 km

Advanced slopes: 12.6 km
7. Tomamu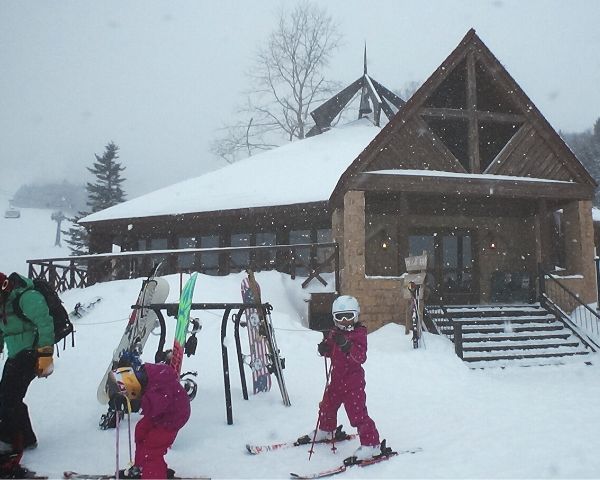 This is one of the best ski resorts in Hokkaido to indulge in exciting resort activities! Tomamu receives an average snowfall of 14 metres annually, providing powder snow to cover the ski trails and off-piste areas. Also, during the winter season, Tomamu will also play host to an Ice Village — a small settlement with various objects and attractions built entirely out of ice. You can even visit an ice church, where you can share a romantic moment walking hand-in-hand down the aisle with your partner.
Although accommodations may be sparse around the area, have no fear because Hoshino Resorts Tomamu is here! Famous for having Japan's biggest indoor beach and an 80-metre wave pool, the resort is the best place to stay in Hokkaido to experience summer amidst the winter chill. Visitors can participate in activities such as paddleboarding and slacklining to move about on the expansive beach. Thereafter, chill out at the Kirin-no-Yu open bath while admiring the starry night skies in Hokkaido.
Tomamu Ski Resort slopes: 
Beginner slopes: 10.5 km

Intermediate slopes: 8.3 km

Advanced slopes: 2.7 km
Essentials to bring along for your December Hokkaido trip
Now that we got your itinerary covered, it's time for you to start packing your bags. But don't panic if you have forgotten what to pack for a winter trip (after all, it's been at least two years since you've last travelled)! Here are some essential items that you absolutely need to bring along for your year-end Hokkaido trip to stay happy and healthy.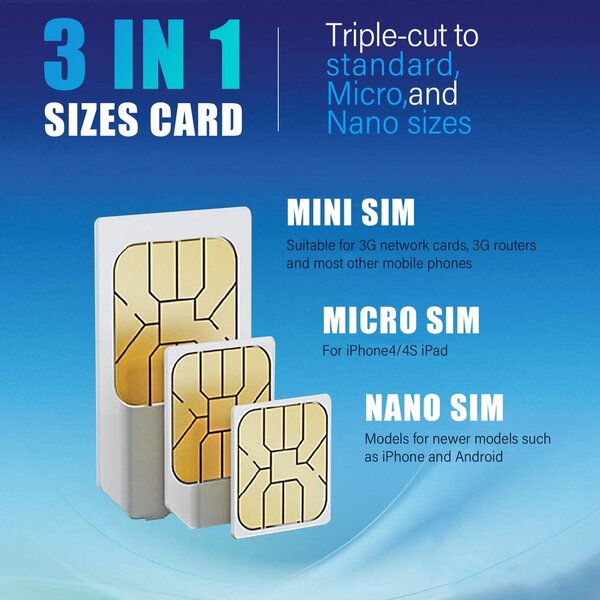 Although most places in Japan are Wi-Fi enabled (including some of their trains), travellers may not be able to receive Wi-Fi in some rural regions in Hokkaido. Thus, it definitely pays off to have a Japan SIM card (available on wefly) to bring along for your travels. Upon arrival in Japan, insert your Japan SIM card into your phone's tray and enable the data roaming mode before rebooting your phone. After a few minutes, your phone will be automatically connected to the web. It's that simple!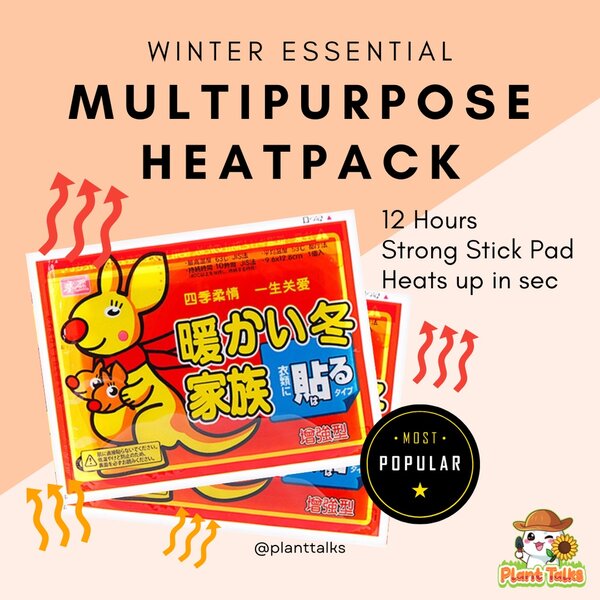 Hokkaido is extremely cold during winter; it has the potential to get even colder due to the unpredictable wind chill. If you're one who can't handle the cold, you can now protect yourselves with these palm-sized Adhesive Heat Pads (available on Plant Talks)! With the ability to heat up to 65 degrees Celsius, these heat packs can be kept in your pockets or stuck to your clothes, providing the essential warmth you need while braving the cold winds.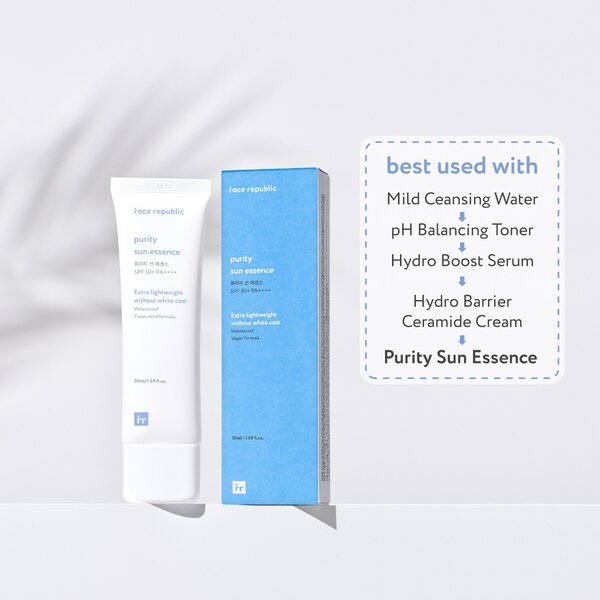 Did you know that you can suffer from sunburn even in the cold winter months? When skiing at high altitudes, ultraviolet (UV) rays become more intense due to closer proximity to the sun. Coupled with the highly reflective surface of fresh snow, the UV rays are amplified and cast onto any exposed skin, increasing one's risk of sunburns, premature ageing, and skin cancer. With regular application of the water-resistant Face Republic Purity Sun Essence sunscreen (available on Face Republic Official Store) you can protect your skin and enjoy yourselves while out in the snow! For more alternatives, check out some of the best sunscreens to pack in your luggage before roaming overseas.
Due to Hokkaido's strong winds, cold temperatures and low humidity levels, moisture deprivation occurs frequently, resulting in flaky skin and chapped lips. To solve this issue, pamper yourself with the Sukin Nutrient Rich Facial Moisturiser (available on Sukin SG Official Store)! Created from superfoods such as acai and goji berry, Sukin moisturisers help to reduce fine lines and revitalise your skin. For your chapped lips, opt for the Vaseline Lip Therapy Chapstick (available on Empty Mart)! This handy product comes in four different flavours — all of them locking in moisture to prevent your lips from cracking even during the driest climates.
Unwind at the best ski resorts in Hokkaido this December holidays!
We hope all this talking about Hokkaido's best ski resorts has got you stoked for the year-end holidays! If you're visiting a winter country for the first time, do remember to pack your luggage with some handy winter essentials. And after you've had your fill of fun, remember to swing by the local stores to grab some of the best Japanese snacks as keepsakes to bring back to Singapore. Ski you there!