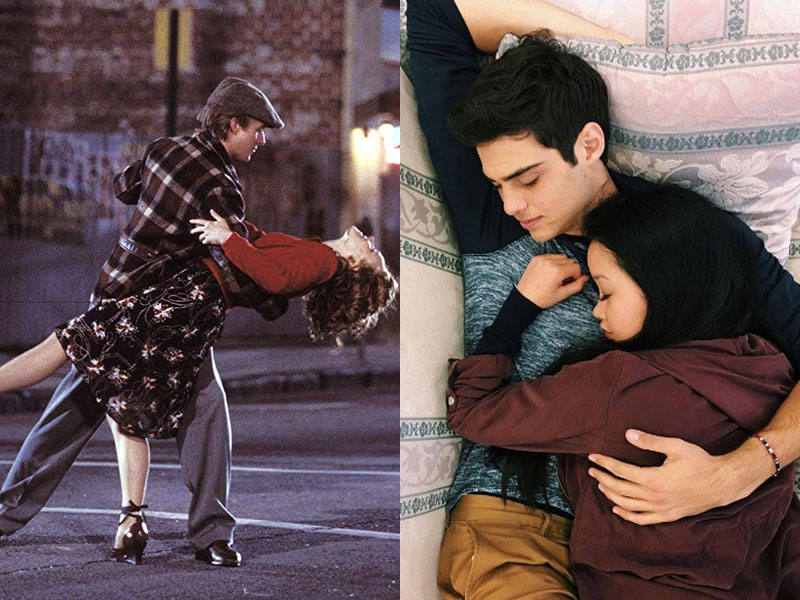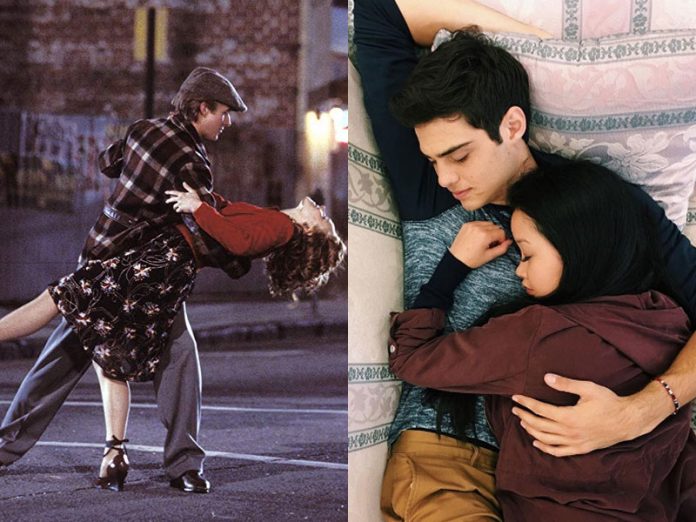 Watching a movie with your loved ones on Valentines' Day is a popular date activity, but what happens when you run out of ideas on what to watch?  Don't worry, we've got you! Here are thirteen of our favourite romantic movies that will make Netflix and chilling that much easier. 
1. The Notebook (2004)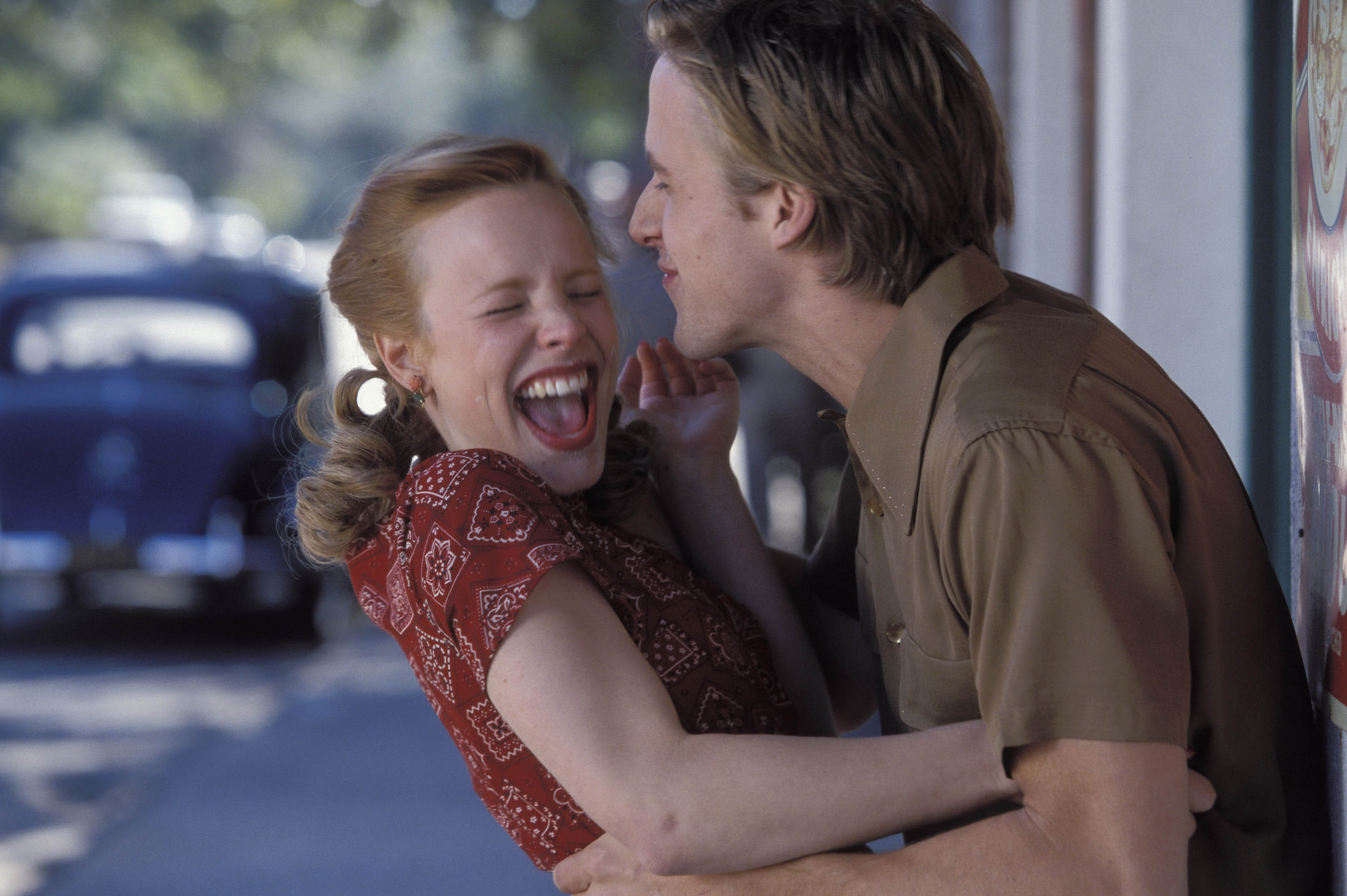 Is there any more we can say about this movie that hasn't been said before? This everlasting classic showcases the true love between an affluent teenage girl and a poor but hardworking boy, well into their adulthood and beyond. The movie proves that one's social standing, family and career may make it hard for a relationship to bloom, but it doesn't make it impossible! Surely, the endearing performances of the two leads and the chemistry between them carried The Notebook to the level of success it has achieved, but we also think Ryan Gosling's good looks had something to do with it!
2. To All the Boys I've Loved Before (2018)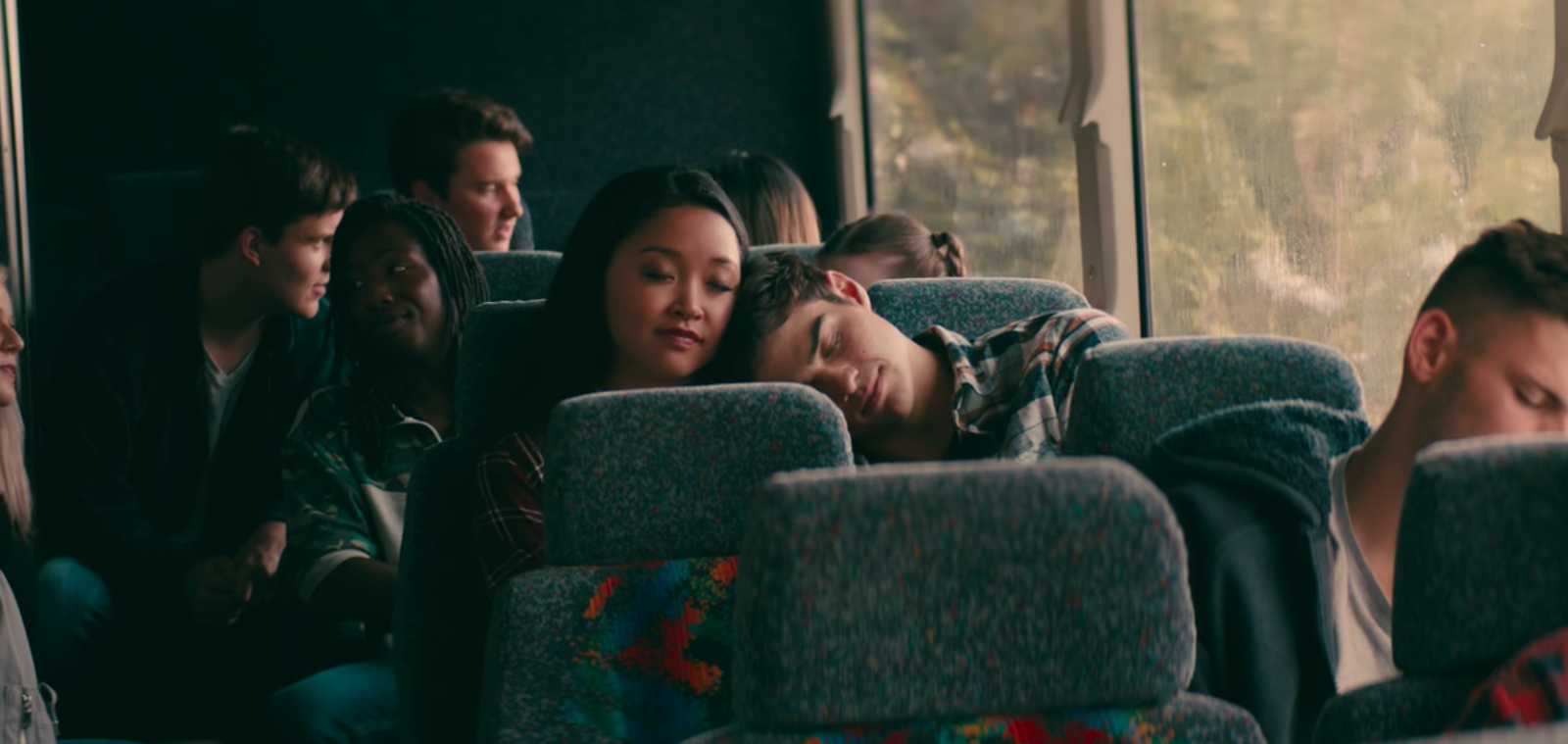 This is the newest movie on the list and appeals to teens (including your inner teen). TATBILB follows the story of Lara Jean, who finds herself caught up in a mess after her sister sneakily sent out all the past love letters that she wrote to its recipients.  She gets confronted by a few of these recipients which leads to more chaos than a high school student needs! But the star of the show has to be Peter Kavinsky, played by Netflix's resident teen hero Noah Centineo. His slick moves in the show (ahem, that pocket spin), left us swooning and wanting more for sure.  
3. Love Actually (2003)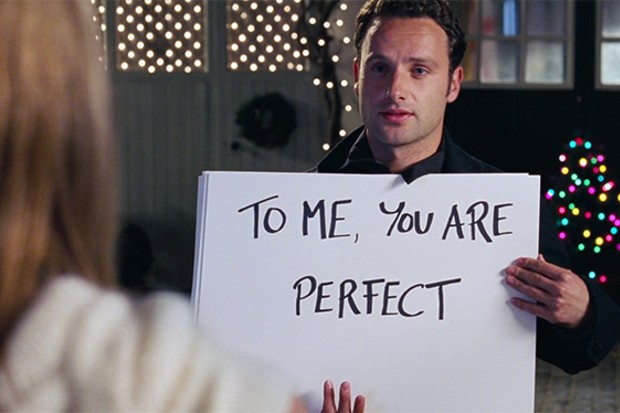 We think this Christmas favourite should be recategorised as a Valentines' Day movie; it even has "love" in the title! The movie boasts an ensemble cast of British heavy hitters, like Keria Knightley, Hugh Grant, Emma Thompson, and, even Mr Bean himself, Rowan Atkinson. The movie has about 10 storylines, beautifully weaved together, with the characters crossing over into each other's stories to all come together in the name of love – how wonderful!
4. Titanic (1997)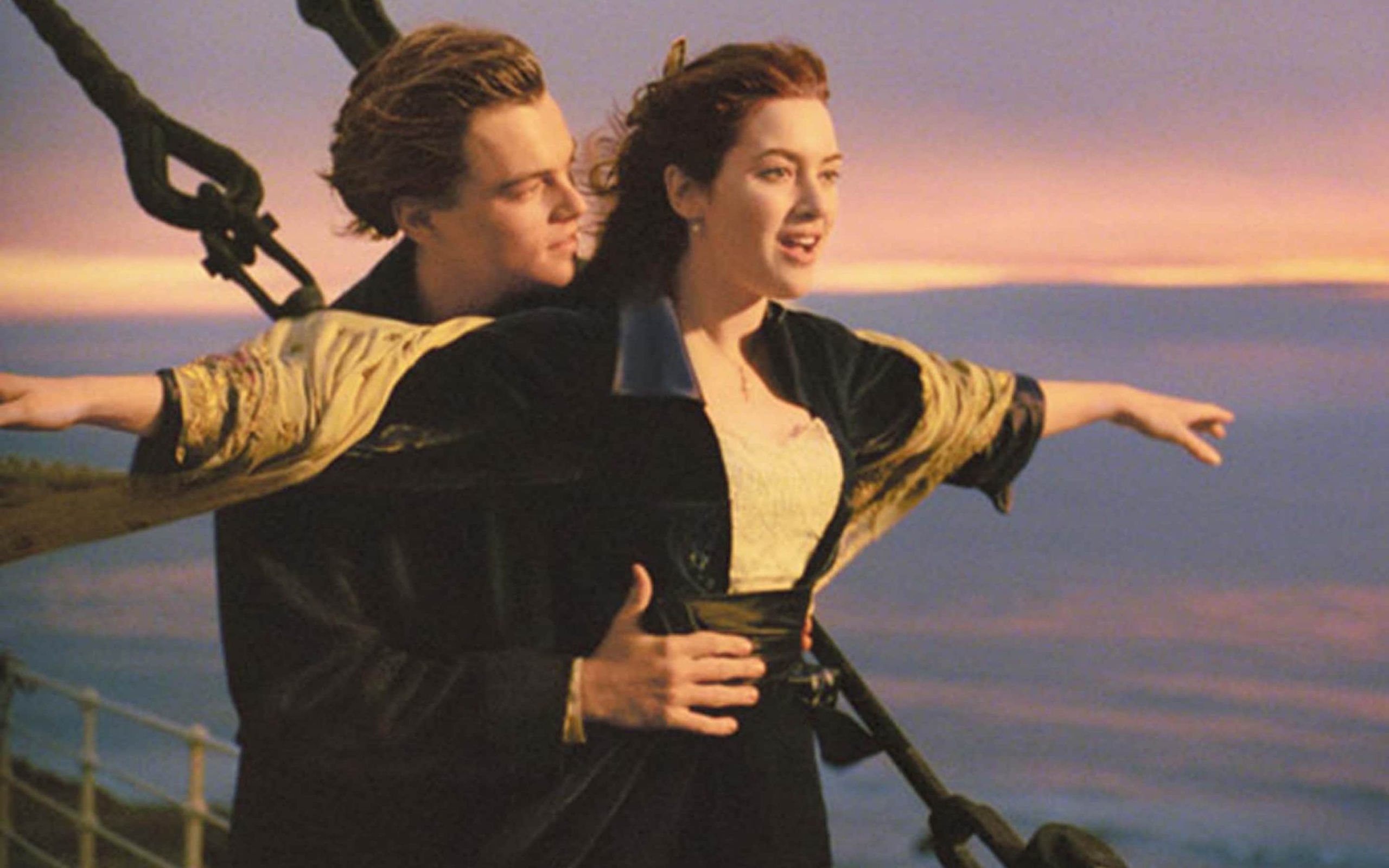 Just thinking about this movie has us in tears, it's that tragic! The movie is loosely based on the real-life sinking of the RMS Titanic in 1912, killing more than 1,500 people in the process. The fictional events that have been added on follows Jack, a homeless artist who earned the chance of a lifetime to travel on board the luxury Titanic, and his romance with Rose, an affluent young lady who wasn't truly happy with her life. We're not going to spoil anything just in case you're one of the handful of people who haven't watched the movie, but we're just saying to keep some tissues handy! 
5. 50 First Dates (2004)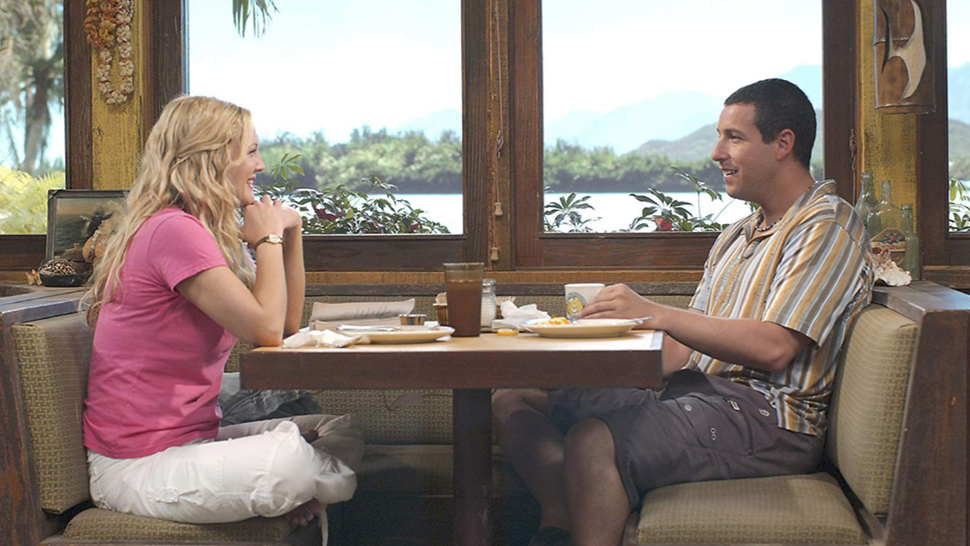 Adam Sandler and Drew Barrymore have to be one of the best on-screen romcom duos, with their chemistry spanning across 3 movies and over 2 decades. It's hard to believe that their off-screen relationship is merely platonic. If you don't know what we're talking about, this movie is a good place to start. The usually wacky Sandler showcases his endearing side as Henry, who romances Barrymore's Lucy in Hawaii. Sounds like a typical love story, right? Not when you take into account Lucy's short-term memory loss! She can't remember anything that happened the day before, which means Henry has to woo her day in, day out, despite her loved ones' negative views of him. Can Henry win Lucy's heart despite the odds? Watch it to find out how the story ends!
6. WALL-E (2008)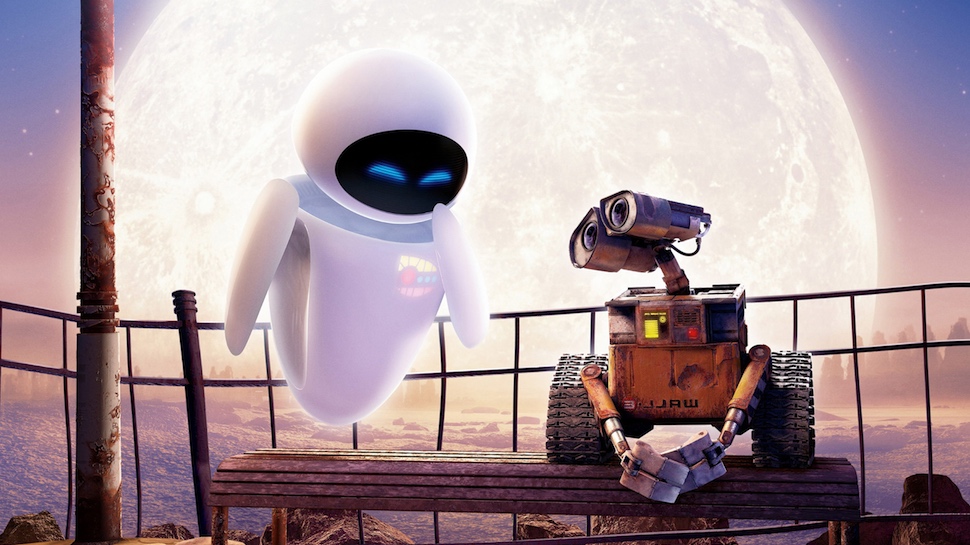 We know, you don't usually see an animated movie in this kind of list, but we couldn't help it. If you focus on what the characters represent, you'd appreciate a geeky, ordinary guy winning the heart of a gorgeous, intelligent woman with his comedic nature and different view of the world. What's intriguing is that they are robots on an abandoned Earth in a future timeline, where they commence their unlikely love story. Backing that with ingenious animation makes it a great watch for couples. There's even a zero gravity kiss for those hopeless romantics!
7. Romeo + Juliet (1996)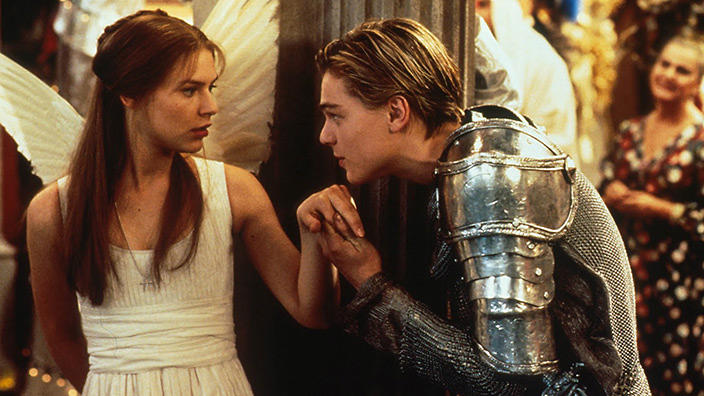 This classic story was brought to life by Shakespeare's words, but this movie made it even easier to digest one of the most tragic romances, partly due to its modernised take on it and the effortless performances by (then) up-and-comers Leonardo DiCaprio and Claire Danes. We've all heard it by now, how these two star-crossed lovers tried to beat the odds and live their lives together, only for their efforts to be wasted and to lead to their unfortunate demise. But what makes this into an amazing movie is how it blended in action, comedy and music into a modern-day adaptation that still stands the test of time. The movie is also carried by the two leads, whose chemistry was so strong that it was almost replicated in Titanic! Danes ultimately turned that opportunity down, thankfully for one Ms. Winslet. 
8. The Proposal (2009)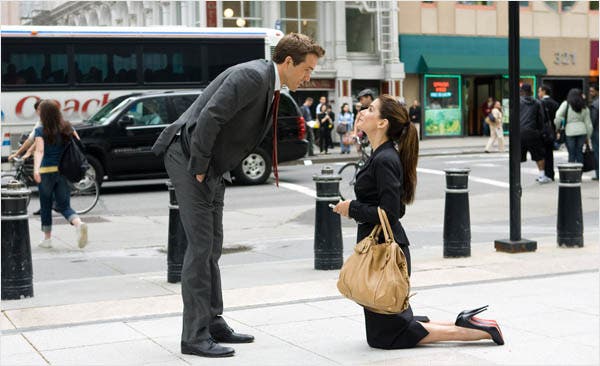 This movie may sound like a typical rom-com with its premise – a pushy boss and a hardworking assistant go through some shenanigans to find an unlikely romance blossoming between them. However,  the hilarious but heartwarming acting from the gorgeous Ryan Reynolds and Sandra Bullock is what makes this movie memorable. The scene where Bullock's stubborn character gets down on one knee for Reynolds' character is one of the many hysterical moments of the movie – a lot of the others come from Gammie, played by the legendary Betty White. She plays a huge part in the union of the two leads – you need to watch to find out how!
9. Dirty Dancing (1987)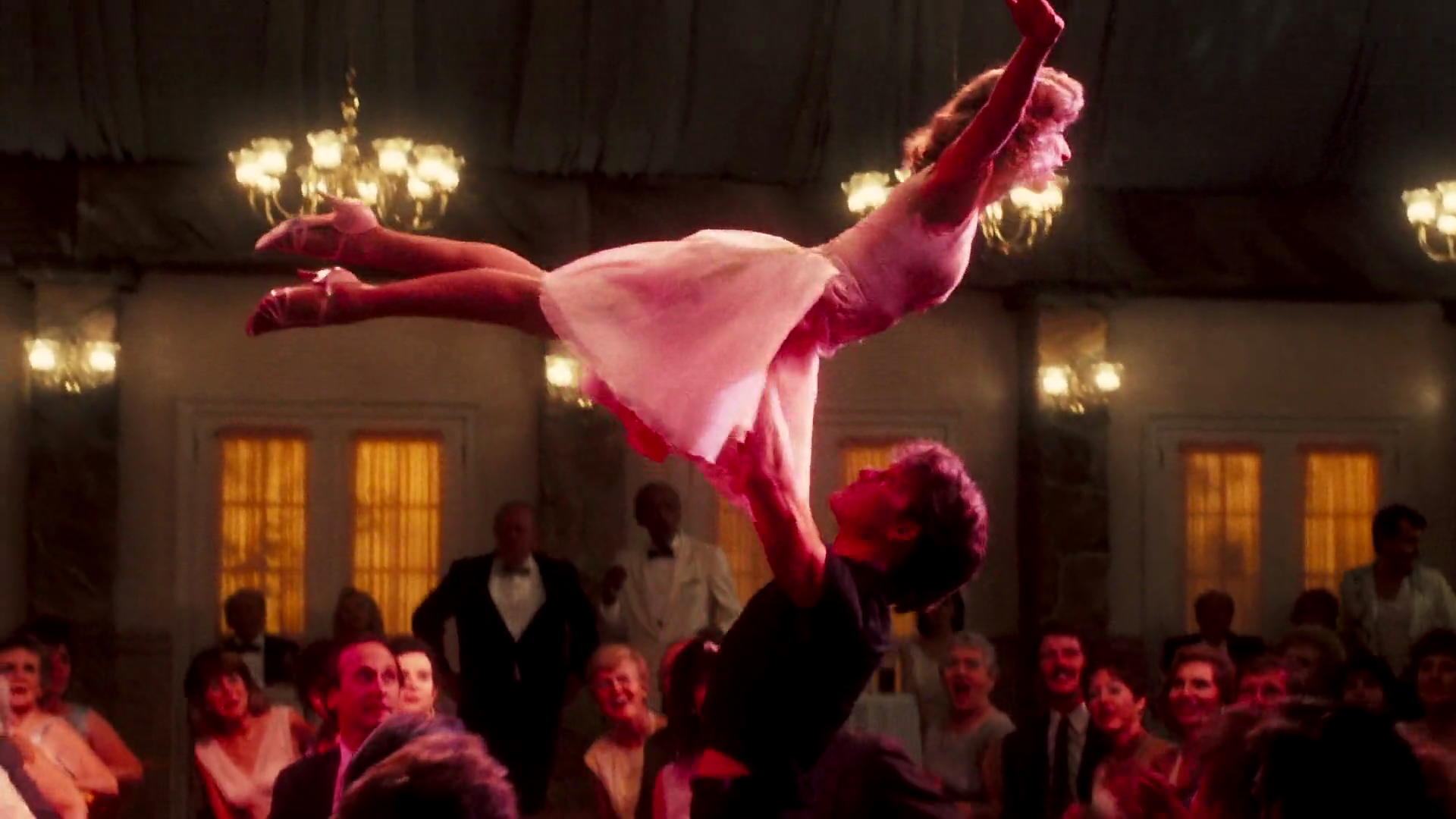 When you hear the title of this movie, most of you would think of Johnny, played by the late Patrick Swayze, lifting Baby (Jennifer Grey) up into the air to the beat of "The Time of My Life". This moment may be immortalised in pop culture history, but the romance between the duo is worth mentioning as well. Despite her father's class prejudice, Baby managed to focus on Johnny's multitude of wonderful things. Awww, true love!
10. (500) Days of Summer (2009)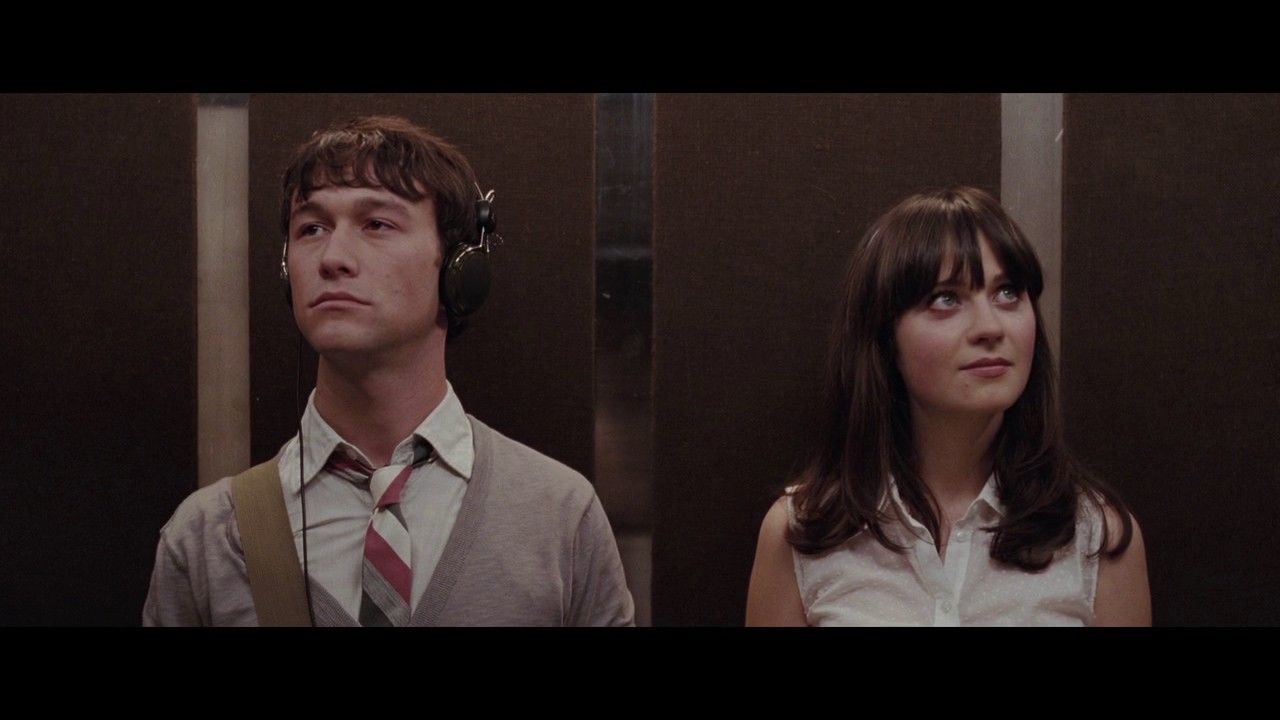 This indie-turned-pop culture staple follows Joseph Gordon-Levitt and Zooey Deschanel through their 500-day relationship, jumping between various points. You get to watch the cutesy way the leads tiptoe around their attraction to each other and their inevitable relationship, as well as when things start to sour. Our favourite part of the movie? The unexpected ending, which we'll leave you to watch and think about. To think that this movie was based on a real romance makes it that much more relatable!
11. Casablanca (1942)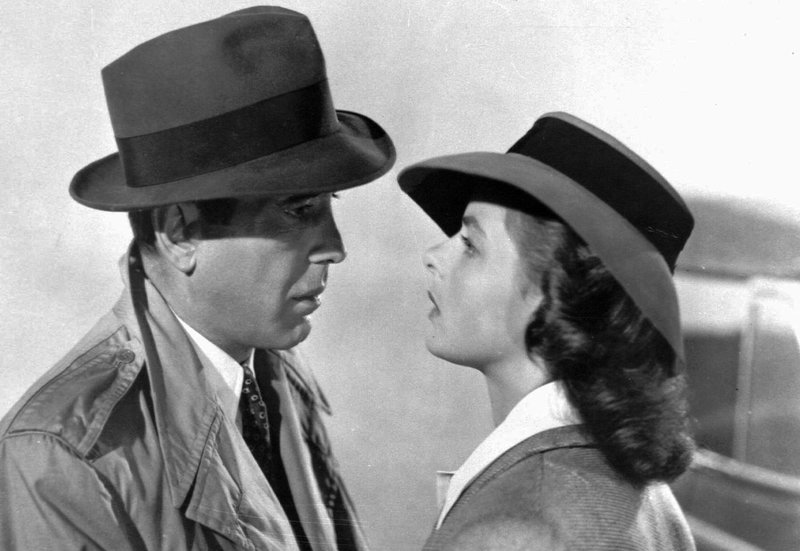 When you think of romance movies, you can't forget to mention Casablanca. This film has stood the test of time with its heartbreaking story and important lessons. The protagonist has to decide between going against his morals and intuition and helping out a former lover that left him broken – what he does and how he does it is the plot. The movie also has some unforgettable moments. You may remember the plane scene, but did you know that the line "I think this is the beginning of a beautiful friendship" originated from this film? 
12. A Cinderella Story (2004)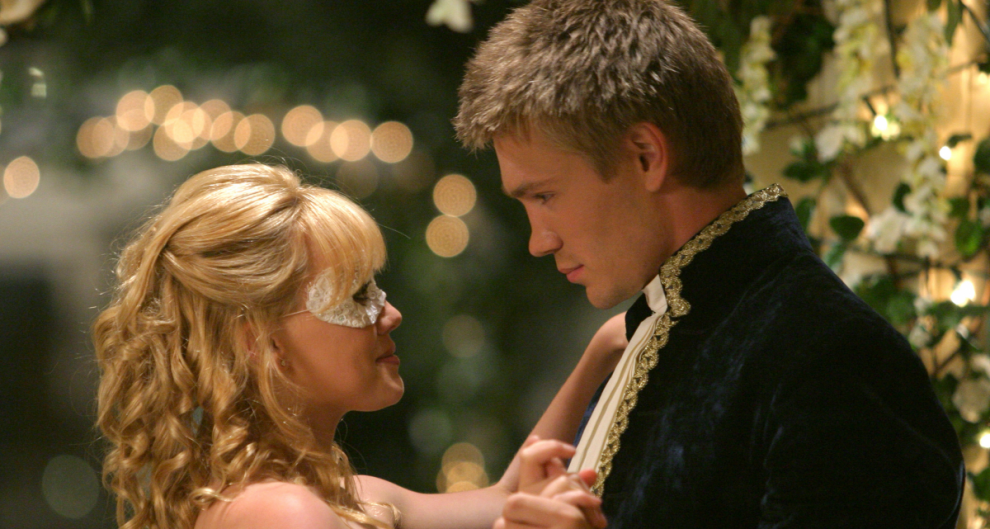 This one's a shoutout to 90's kids! If you were a tween in the 2000s, you must have watched this high school rom-com. Starring pop princess Hilary Duff and the forever-handsome Chad Michael Murray, this movie takes a modern approach to the fairy tale we all know and love. The difference, Ms.Cinderella doesn't leave behind a glass slipper, but a mobile phone – how futuristic! You may guess what events take place throughout the movie, but the charm of the leads has made it a cult classic you just have to watch. 
13. Valentine's Day (2010)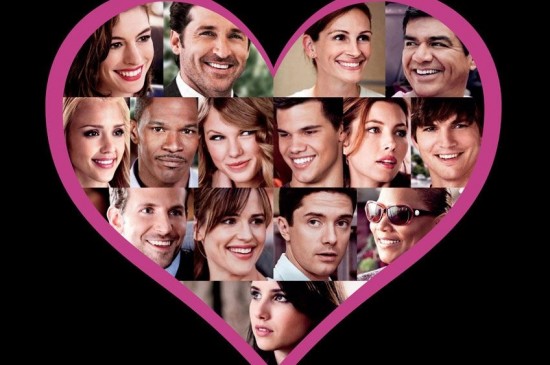 It's as if we'd be doing an injustice to this holiday and you if we neglected this aptly-titled movie. This film tries to emulate the all-star cast of Love Actually, but with American actors like Jessica Alba, Bradley Cooper, Anne Hathaway and Topher Grace. This movie even kick-started the real life romance between the Taylors – Lautner and the debuting Swift. The movie also tries to follow Love Actually in the way the story is told – multiple storylines being interlinked in one way or another. The movie appropriately represents different kinds of love in an effortless manner, making it easy to watch!
We don't recommend watching all of these thirteen movies at one go, but if you're ever lost about what you can do for date night, at least you have these backup options. Enhance the mood with comfy blankets to snuggle up in and some snacks to munch on. Perfecting movie night can even earn you some brownie points!
---
New to Shopee? Get $7 off (min. spend $15) with code*: VDAYNCHILL
* TNC Applies. Valid for new users from 8 to 15 Feb 2020 only.