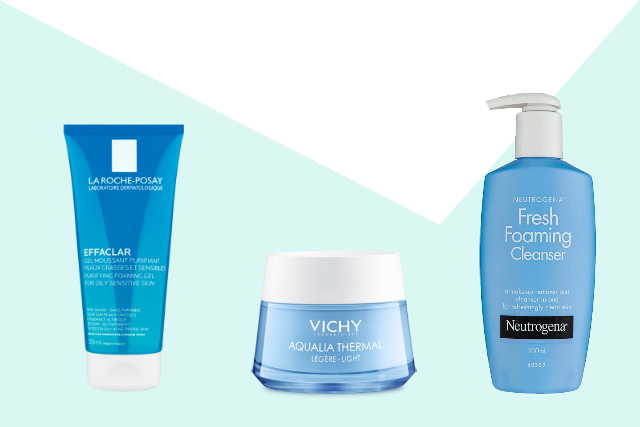 You don't always have to spend a bomb on skincare products. Sometimes, a drugstore product can work just as well, if not better than their luxurious, "branded" counterparts. If you're like us, and have no idea where to start, here's a recommended list of drugstore skincare products that is highly-raved about in the community:
Let's start off with the basics –
facial cleansers
:
1. If you have sensitive skin, you might want to give the Cetaphil Gentle Skin Cleanser ($26.50) a go.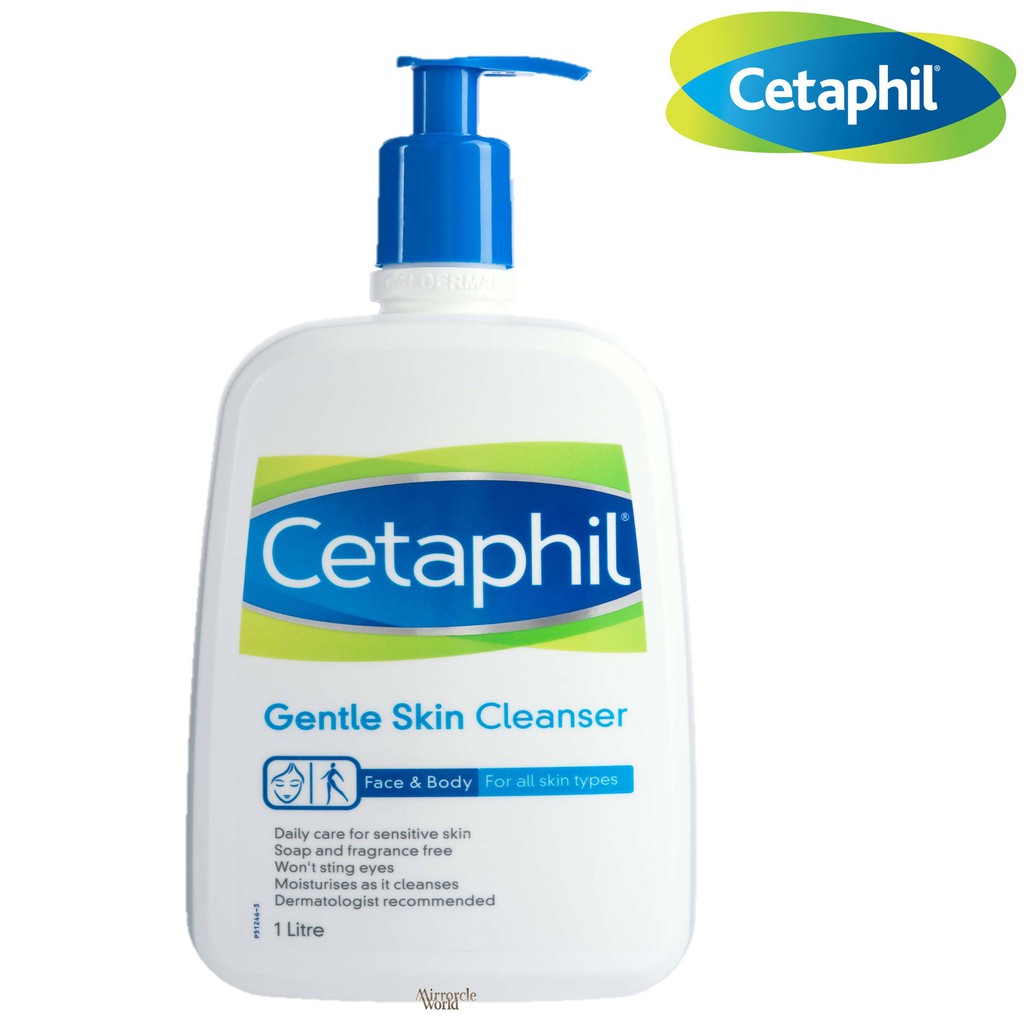 Promising review: "I love the packaging. It has a pump that shuts and opens. I love that it doesn't cause acne. It's pretty safe when it comes to pH as well and is not too drying. – Jessicacg"
2. The Neutrogena Fresh Foaming Cleanser ($17.80) is the best 2-in-1 make-up remover and cleanser in the market. On top of cleansing, this cleanser even claims to add back moisture, making it less drying than many other cleansers out there.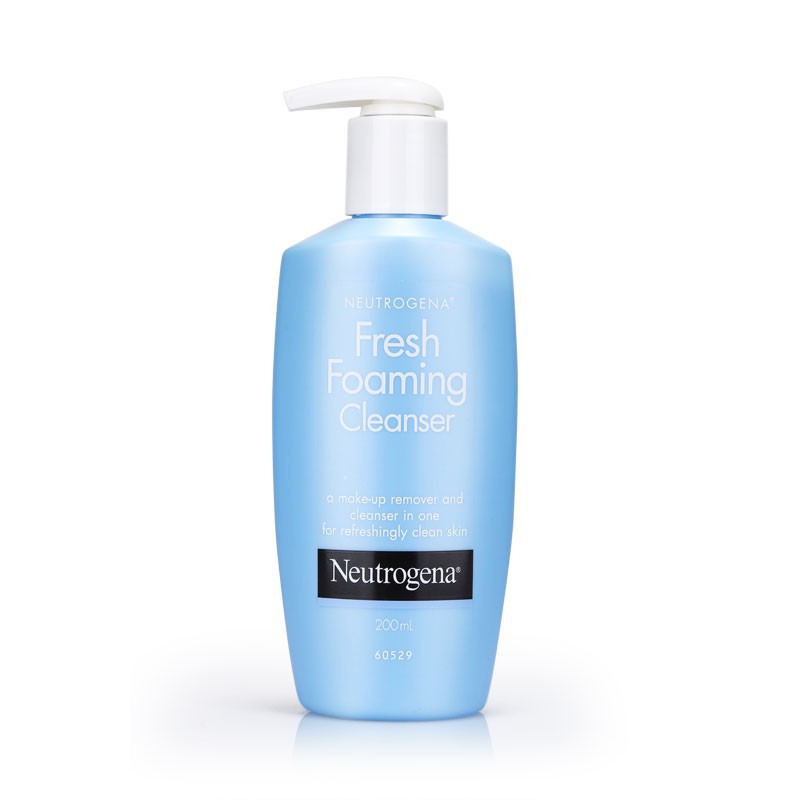 Promising review: "The best. I've been through maybe 7 bottles of this! I do need maybe 2 full pumps to remove all my makeup but it gets the job done. My face feels a bit dry right after I wash it but I moisturise very well so it's not much of a big deal to me. I've tried different cleansers before and none can compare to this.- adrianasbelle"
3. The Senka Perfect Whip ($7.90) has been the No. 1 Facial Cleanser in Japan for 8 consecutive years, and for good reason too! It is not only enhanced with Shisedo's unique moisture-boosting Aqua-in-Pool ingredient, but also Senka's signature Japanese Naturally Derived Silk Essence and White Cocoons for that extra boost of hydration.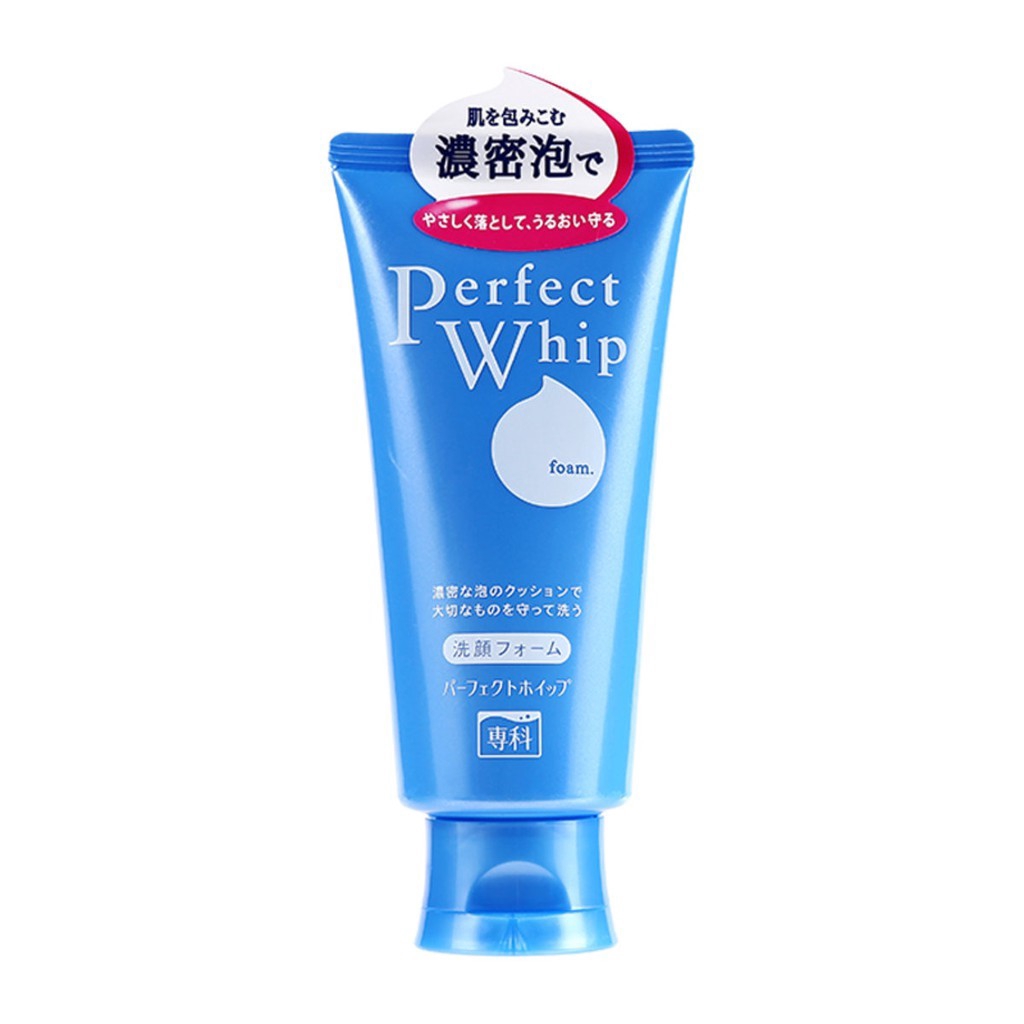 Promising review: "I love this product. Keeps your skin moisturised. It is a mild cleanser so you will have to use it multiple times a day to keep the skin from getting oily again. Doesn't leave out the skin dry at all. For this price, it is a must buy. I have a combination skin and it works wonders. – nittygritty"
4. Give your face an extra boost of hydration with the Hada labo Super Hyaluronic Acid Hydrating Face Wash ($10.80) which contains an advanced skin hydrating ingredient that provides twice the amount of moisture retention capacity, allowing your skin to stay soft, hydrated and supple.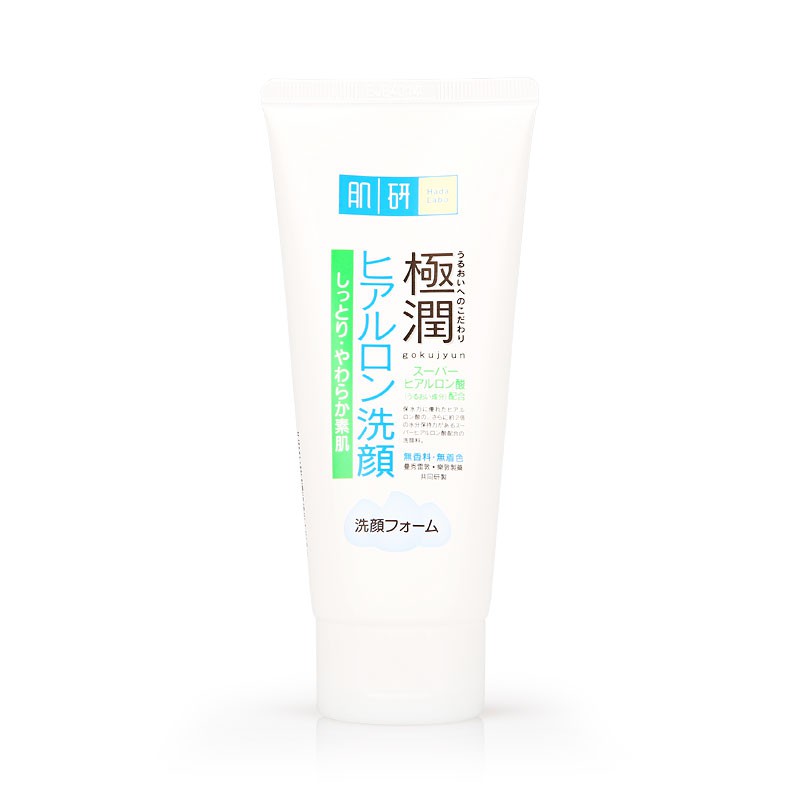 Promising review: "Great gentle cleanser that leaves the skin feeling supple and hydrated. There's a distinct difference to my skin when I use this, compared to other brands of cleansers, which tend to make my skin feel taut in an undesirable way. It also foams up nicely and you don't need a lot at once, so it's worth its price for me. Whatever your skin type, I would say give it a try. I've used this while my skin was oily/acne-prone, while it was dry, and while it's relatively normal, and it's worked perfectly fine each time. – aleereviews"
5. Save your oily skin with the cult favourite La Roche-Posay Effaclar Foaming Purifying Gel ($20.90 that gently cleanses dirt and oil which maintaining your skin's pH balance.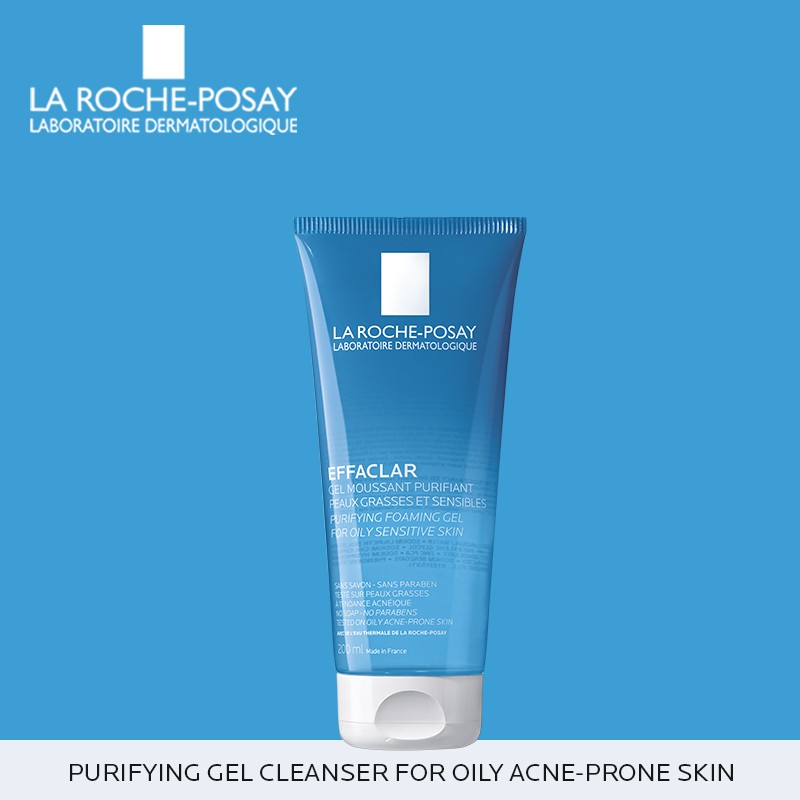 Promising review: "In my early 20's I started to develop very painful cystic acne around my jawline. After trying a billion different products, going to the dermatologist and using prescription medications, I was recommended La Roche-Posay's products. I kid you not, within a month, (in combination with Effaclar Duo), my skin was FLAWLESS! I recommend this product to anyone struggling with acne. My skin is soft, bright and acne free. – Erin"
6. We'll recommend using the Clean & Clear Deep Action Cream Cleanser ($5.10) to clean deep down into your pores, thoroughly removing dirt, oil and makeup. The cleanser even claims to keep your skin shine-free for up to 8 hours!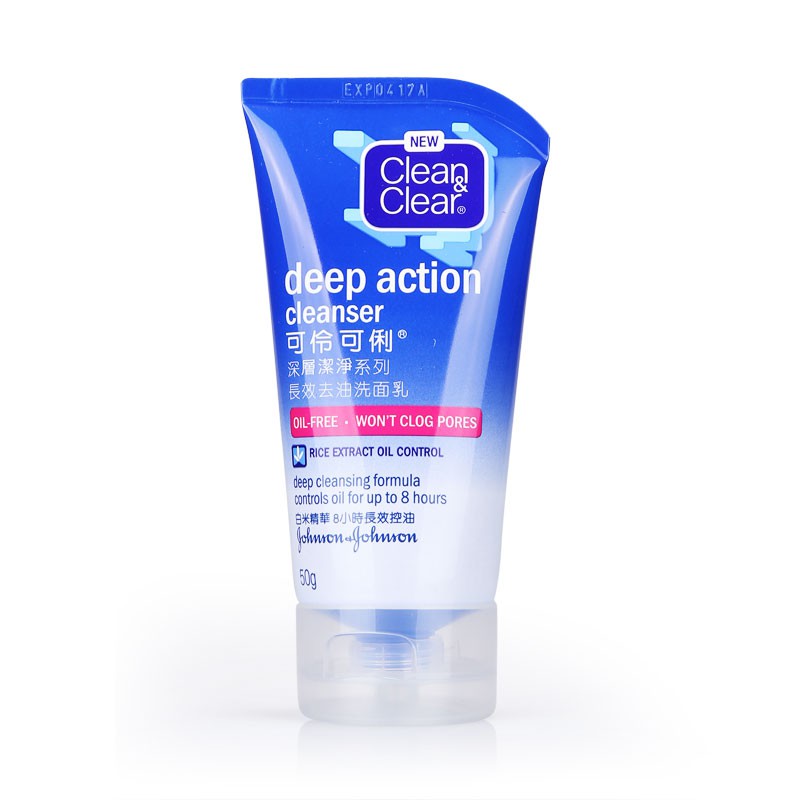 Promising review: "This face mask is absolute gold. It has worked so well for my oily skin and is the only cleanser that really cleans my skin without stripping it of all its components. At first I wasn't a fan of the creaminess, but that was only because I hadn't used a cream cleanser before. There is also this minty feeling this cleanser leaves when you wash it off. I would recommend this to anyone who craves a deep clean. – liliana226"
7. If you're looking for something that is basic and light, you should try the Garnier Sakura White Foam ($5.90) that is essentially a light foam that leaves your skin feeling refreshed and hydrated. It even claims to leave a rosy radiance after each wash, just like the sakura petals!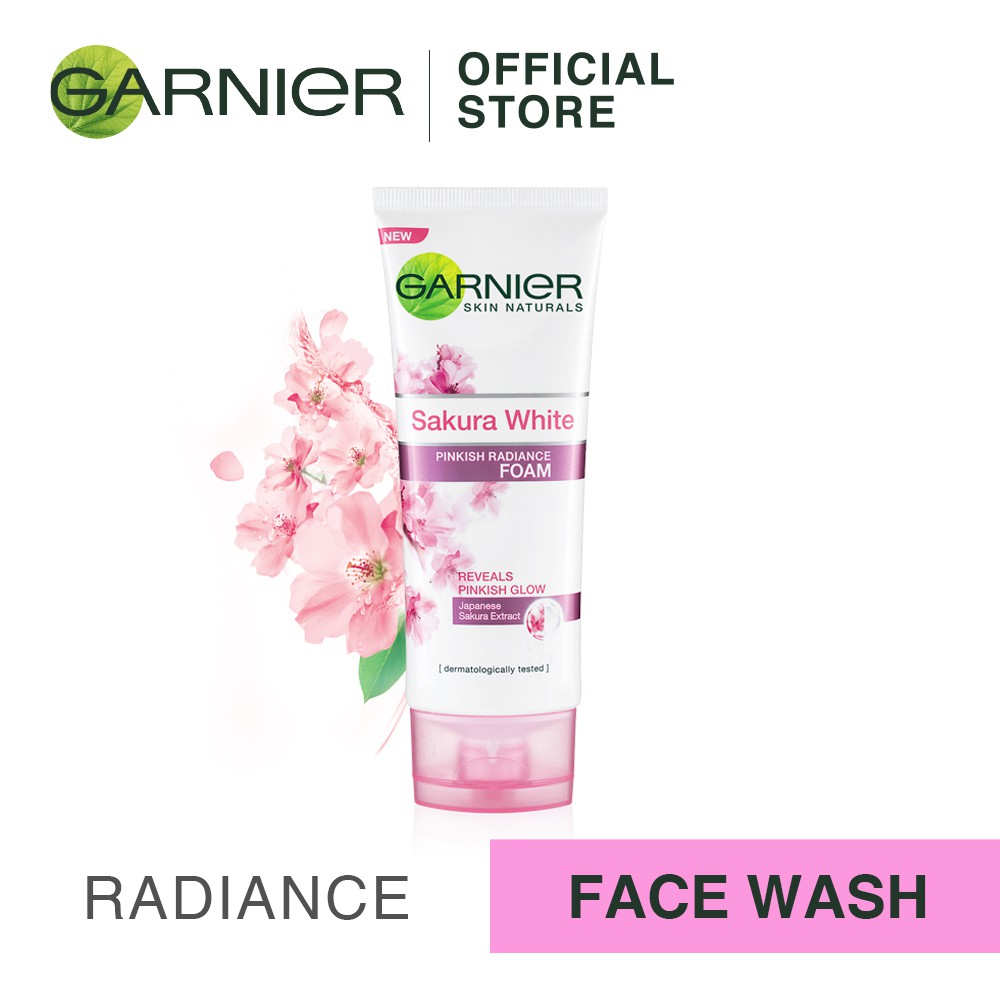 Promising review: "Nice smelling and cleanses face deeply leaving the skin soft and moisturised. – xiiaobelz"
8. Gentlemen, you're not forgotten. Get the Garnier Men TurboLight Oil Control Foam ($8.50) if you're looking for the ultimate solution to purified and brighter skin. Formulated with the unique "Dirt-Magnet" effect, the cleanser promises to help attract all dirt and impurities, leaving your skin purified, to the max. P.S. We've read various reviews and it seems like even girls are using this foam!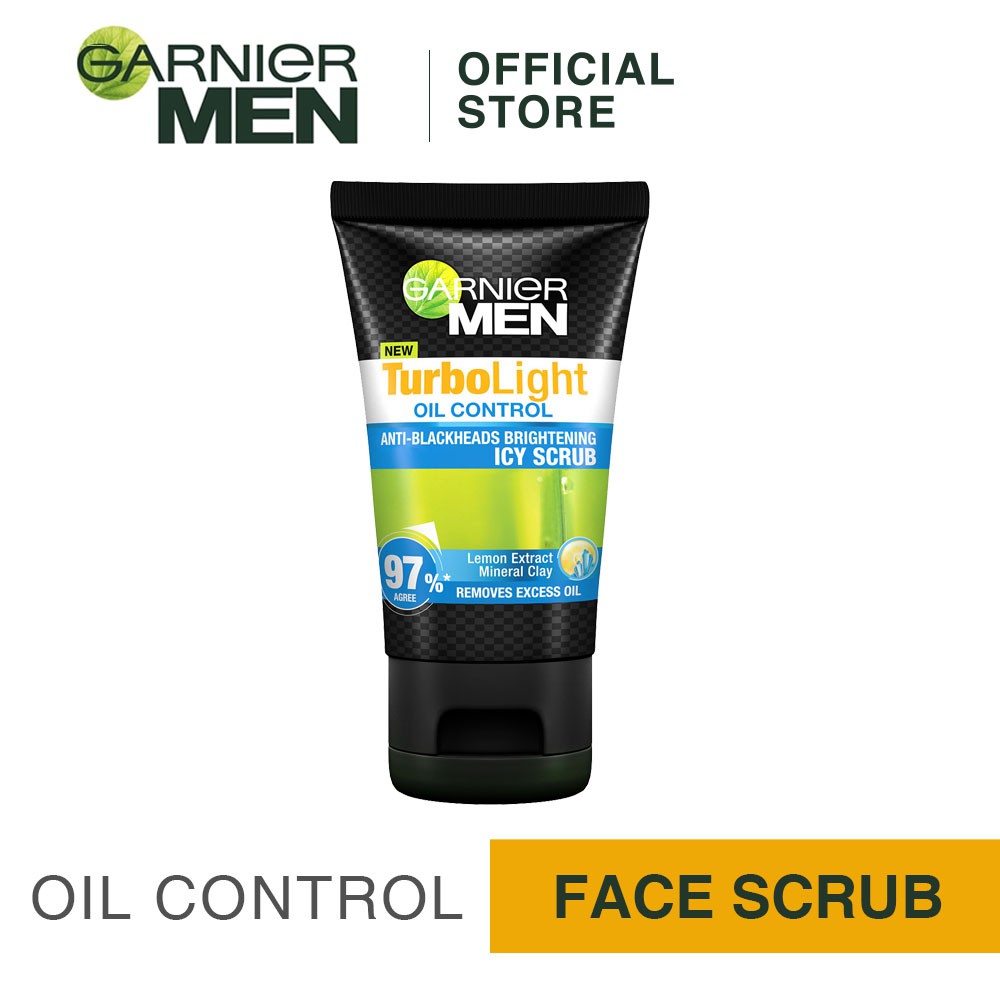 Promising review: "Works wonders on acne prone skin and other imperfections. Very accessible and cheap. I'd say it helps but it takes a while. The results after a week begin with my acne spots coming up to the top layer of the skin and once you use it some more, the scrub wipes all the imperfections off. I also love using this as a mask which leaves my skin extremely soft in the evenings. – Julia"
Next up,
moisturisers
:
9. With a renewed formula, the Vichy Aqualia Thermal Light Cream ($38.40) melts right into your skin when applied, leaving your skin dewy fresh for 48 hours! The active ingredients in the product also help stop water loss, enhancing the natural moisture, making it perfect for Singapore's hot climate!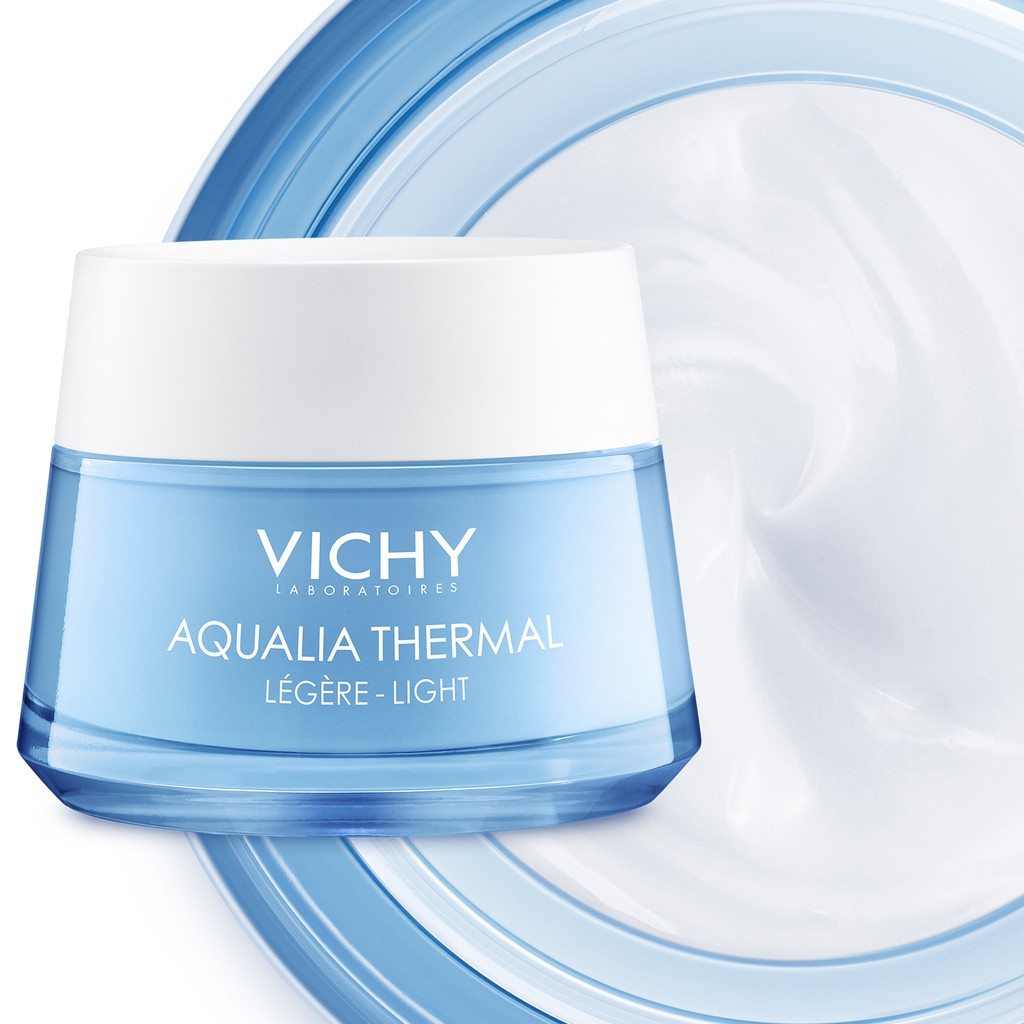 Promising review: "Smells absolutely amazing, and I love putting this all over my face. It is not only refreshing, but leaves my face feeling hydrated which is great for the summer, when you face is getting a lot of UV exposure. Plus, with the heat, this light cream keeps you feeling hydrated, and not bogged down. It is worth the price for the quality that you get, I will continue to buy this line.- faithroy"
10. If you're suffering from sensitive skin, you might want to give the La Roche-Posay Toleriane Ultra Light Moisturiser ($34.32) a go. Like many other La Roche-Posay products, this moisturiser is formulated for sensitive skin and promises to provide immediate and long-lasting comfort. P.S. You can even double this moisturiser as a primer and base for your makeup!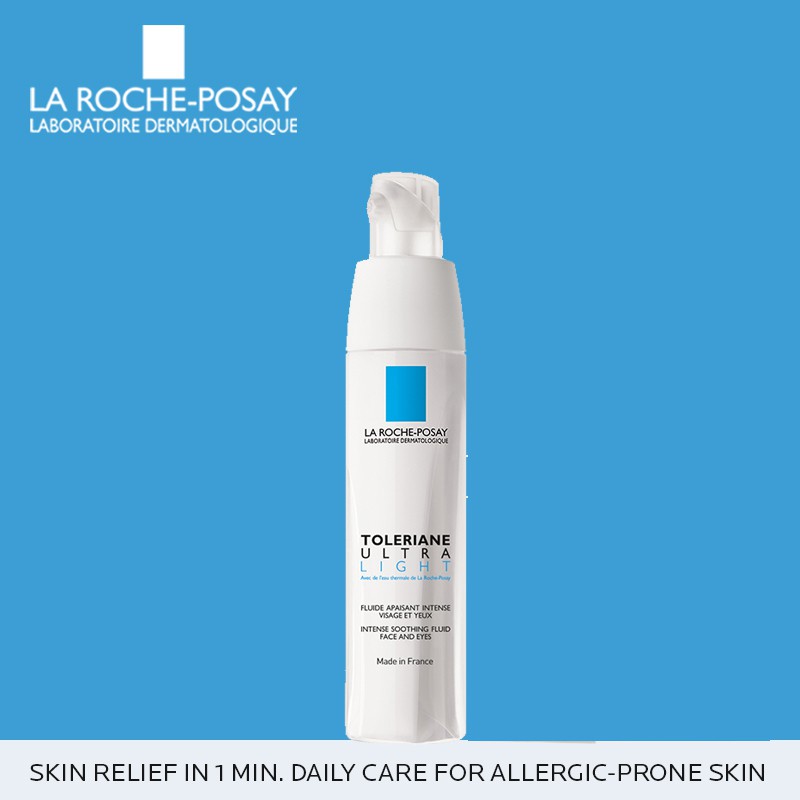 Promising review: "This moisturiser is all I need for my sensitive skin! It helps soothe my redness! I love the texture as well, it is lightweight and absorbs quickly. I am at my second bottle now and I love it! – Vicki T"
11. If the La Roche-Posay Toleriane Ultra Light Moisturiser is a tad too light for you, you can give the La Roche-Posay Toleriane Moisturising Cream ($31.12) a go. Even though it is heavier, it is not too greasy. It even claims to effectively penetrate the top layer of the skin's physical barrier, giving you the ultimate hydration you need!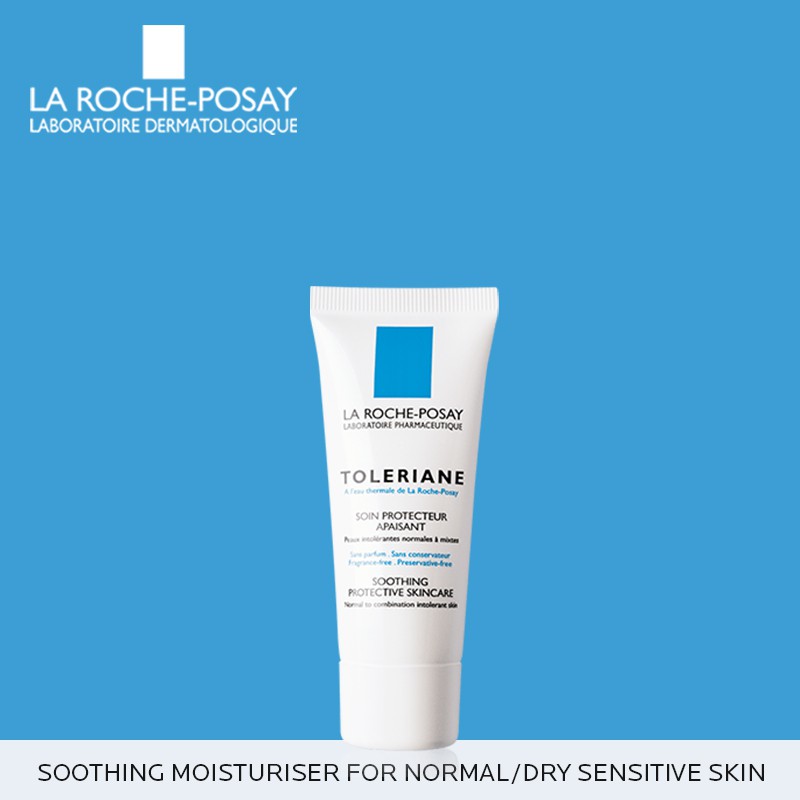 Promising review: "This is surprisingly a very hydrating and gentle cream! I have been using it for a few weeks now at night and I find I don't need to slather a second layer of another moisturser on, something I have needed to do with just about everything else I've used on my super-dry face. It's a no-frills, plain jane cream with no scent that feels nice when applied but not greasy. – notjustgingerly"
12. Sleeping packs are the rage now and if you're hunting for the perfect one, you can try out the Neutrogena Hydro Boost Night Concentrate Sleeping Pack ($25.90) that is actually clinically proven to help you achieve hydrated, luminous and bouncy skin.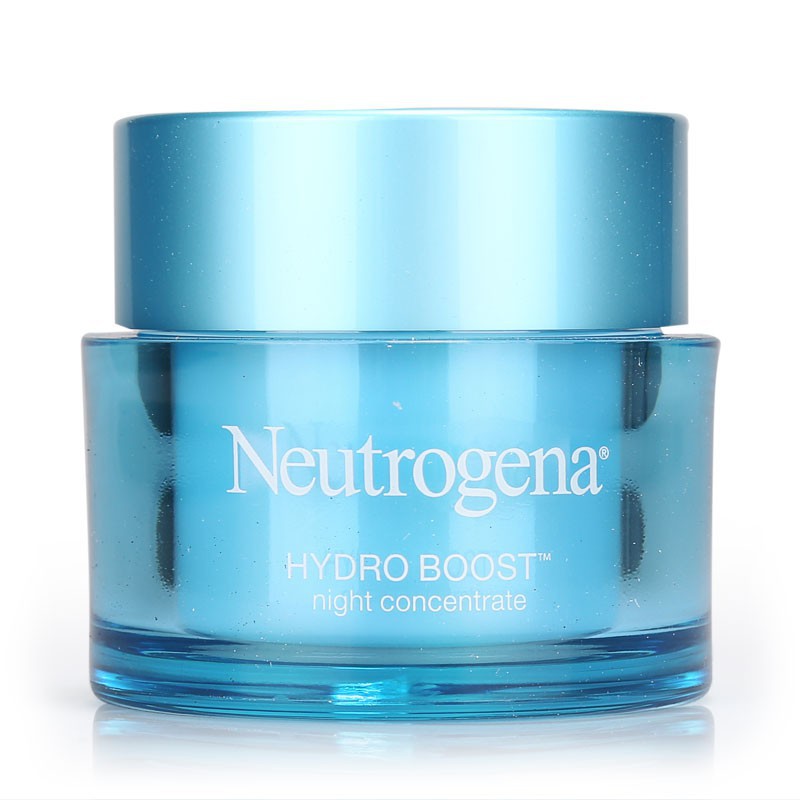 Promising review: "It has no oils and is super soft to the touch. It is also very light, and does not feel greasy on the skin when applied. It contains olive extract which helps to strengthen and moisturise the skin, is rich in nutrients and helps the skin's natural barrier does not lose moisture. – Yareli"
Of course, not forgetting
facial masks
too:
13. The cult favourite, highly raved about L'Oréal Paris Pure Clay Mask ($15.90) in all three variations (Anti-Pores, Detoxify and Illuminating) definitely deserves a spot in this list. Try out multi-masking and slab on the clay for just 10 minutes to cleanse your skin every day to reveal soft and radiant skin.

Promising review: "This mask is actually really good for a drugstore skincare product. My skin really looks and feels softer, brighter and healthier after using. Not dramatically so, but it's still fun to use and a good little pick-me-up. – Shauneexo"
14. Pamper and hydrate your skin with Garnier Serum Sheet Masks ($10) that has two variations – Sakura White and Light Complete – that are both perfect to revive your dull skin after a long and tiring day at work.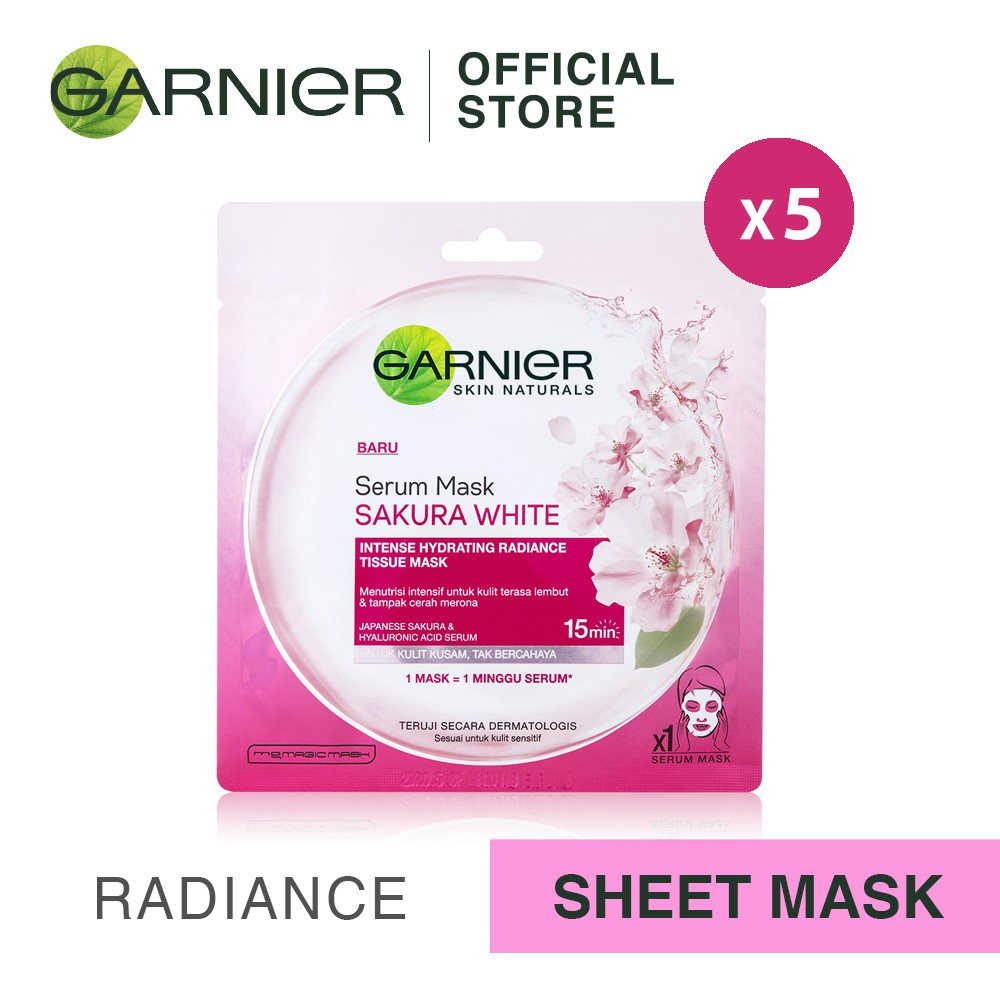 Promising review: "I use the pink pack for sensitive skin to complete my facial routine. I love it and it does not irritate my very very sensitive skin. Maybe one of two products in the world that I have one my lifetime use list now. – Faith"
15. If you've only got 5 minutes to spare, that's where the Vichy Quenching Mineral Mask ($31.20) will come in. Simply apply a generous amount onto your face to help strengthen your skin's moisture barrier function, keeping it hydrated for up to 24 hours! It is also formulated with Glycerin, giving an added soothing effect too.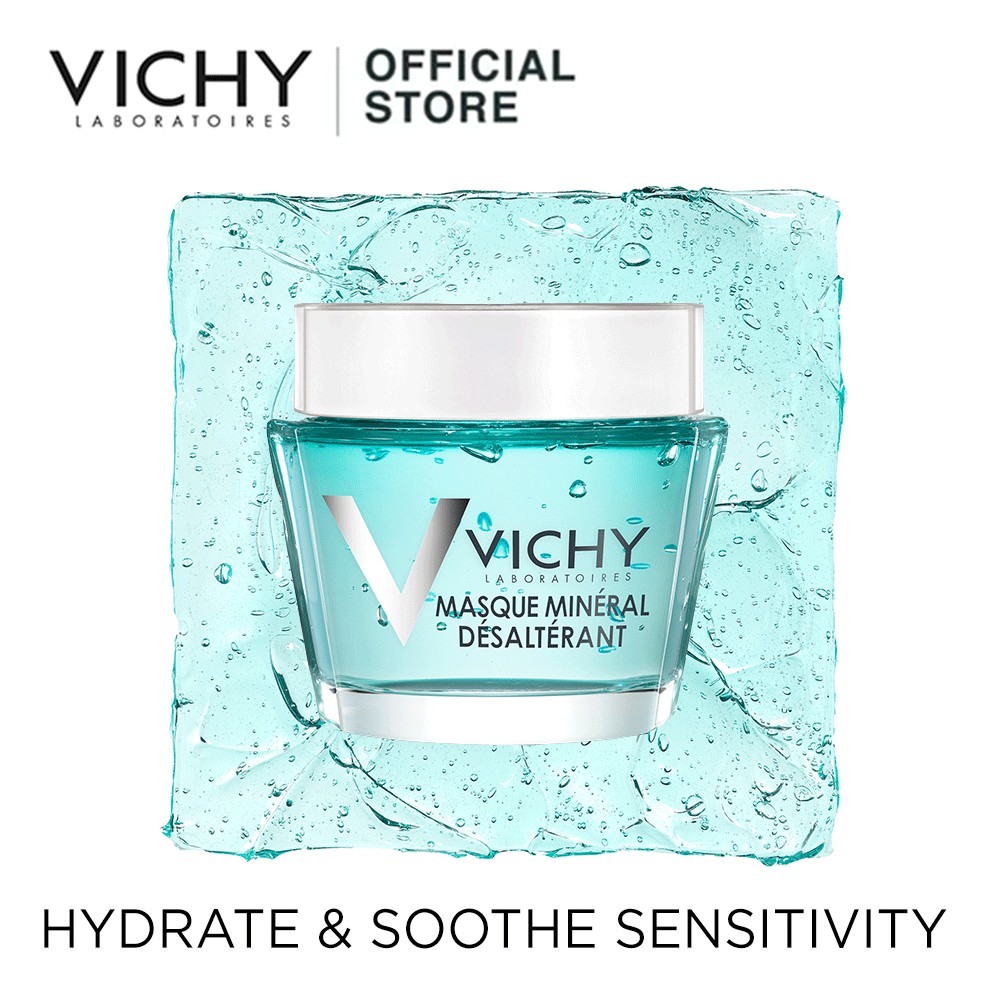 Promising review: "This is a refreshing mask to use at the end of a hot, tiring day. The texture is gel-like and contains a perfumed fresh scent. After a little wait, my face was very soft and no longer tacky. – Sandra"
---
Of course, other than basic cleansing and moisturising, applying sunscreen is also an important part of any skincare routine! Check out our Singapore girl's guide to the best sunscreen in Singapore to get the best picks.
Are we missing out on an absolute cult favourite drugstore skincare products? Let us know in the comments below!
–
New to Shopee? Get $7 off (min. spend $15) with code*: DSKIN
*TNC Applies. Valid for new users from 17 to 24 Aug only.